What's Happening in Washington, DC? A Federal Education Policy Update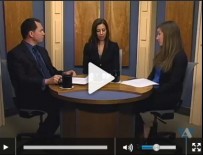 Registration Required
May 29, 2014
7:00 pm – 8:00 pm EDT
Having trouble viewing the webcast? Contact Technical Assistance here.
The Alliance for Excellent Education Presents a Webinar on
What's Happening in Washington, DC? A Federal Education Policy Update
Panelists
Jessica Cardichon, Director of Advocacy, Alliance for Excellent Education
Phillip Lovell, Vice President of Policy and Advocacy, Alliance for Excellent Education
Rachel Bird Niebling, Senior Policy and Advocacy Associate, Alliance for Excellent Education
Please join the Alliance for a webinar providing an update on what's happening with education policy in Washington, DC.
Although not much is moving in Congress, there are a number of important education developments that are transpiring:
Earlier this year, President Obama released his Fiscal Year 2015 proposed budget, and the congressional appropriations process is moving full steam ahead.
The U.S. Department of Education is working to extend Elementary and Secondary Education Act (ESEA) waivers granted to states to strengthen education policy in light of the lack of a reauthorization of the Elementary and Secondary Education Act.
The Federal Communications Commission is working to expand the availability of high-speed broadband in schools and libraries across the nation.
Members of the Alliance's federal policy and advocacy staff will provide an update on these and other topics, and answer questions regarding what is, or is not, happening in Washington.
Register and submit questions for the webinar using the registration form below. After registering, you will receive an email confirmation. Please check your email settings to be sure they are set to receive emails from alliance@all4ed.org.
Please direct questions concerning the webinar to alliance@all4ed.org.
If you are unable to watch the webinar live, an archived version will be available at https://all4ed.org/webinars after the event airs.
>>> GOOD AFTERNOON.
WHAT'S HAPPENING IN WASHINGTON,
D.C., FEDERAL EDUCATION POLICY
UPDATE.
I'M PHILLIP LOVELL AND HAPPY TO
BE YOUR HOST TODAY.
JOINING ME IN THE STUDIO ARE
JESSICA CARD KOHN DIRECTOR OF
VOLCANOS AND RACHEL NIEBLING
SEEN YOOR POLICY AND VOLCANOS
ASSOCIATE.
THIS IS HER VERY FIRST WEB NAR.
WE'LL TRY TO BE KIND.
WE'LL BE ADDRESSING QUESTIONS
FROM YOU OUR VIEWERS.
IF YOU HAVE A QUESTION, PLEASE
SUBMIT IT USING THE FORM AT THE
BOTTOM OF THE VIDEO WINDOW.
YOU CAN ALSO FOLLOW TODAY'S
DISCUSSION ON TWITTER AT
TWITTER.COM OR BY USING THE HASH
TAG THAT YOU SEE IN THE BOTTOM
LEFT CORNER OF THE SCREEN.
BEFORE WE GET STARTED WITH THE
BULK OF TODAY'S WEBINAR I WANT
TO TAKE A MOMENT TO PAY QUICK
TRIBUTE TO THE PASSING OF DR.
MAYA ANGELO.
SHE WAS A TREMENDOUS INSPIRATION
TO MANY OF US.
A NUMBER OF US PROBABLY REMEMBER
READING HER BOOKS IN SCHOOL.
AND I PERSONALLY FOUND A NUMBER
OF HER WRITINGS TO BE VERY
INSPIRATIONAL.
HAVING SOMEONE OF THAT MAGNITUDE
PASS REALLY MAKES US REFLECT ON
THE IMPORTANCE OF ALL OF OUR
WORK TO FIGHT FOR KIDS AND TO
FIGHT FOR TRUTH THAT IS INHERENT
IN HER WRITING AND WE REALLY
WANT TO BRING ABOUT MORE IN OUR
COUNTRY.
I'LL JUST READ THE QUICK QUOTE
FROM SECRETARY OF EDUCATION ARNE
DUNCAN.
HE SAID MAYA ANGELO WAS NOT JUST
A PHENOMENAL WRITER AND ARTIST.
SHE WAS A TEACHER AND MENTOR
WHOSE WORDS WILL LIVE ON FOR
GENERATIONS.
SHE ONCE WROTE WHEN YOU LEARN,
TEACH.
WHEN YOU GET, YOU GIVE.
DR. ANGELO CERTAINLY LIVED BY
THAT WISDOM THROUGHOUT HER
AMAZING LIFE AND THE WORLD IS A
BETTER PLACE BECAUSE OF HER AND
THE SECRETARY OF EDUCATION IS
CERTAINLY RIGHT ABOUT THAT.
WE NEED THE INSPIRATION AND
WISDOM OF HER AND PEOPLE LIKE
HER AS WE GO THROUGH THE NUMBER
OF POLICY ISSUES THAT MATTER TO
KIDS AND TO AMERICA.
TODAY WE'LL TALK ABOUT A FEW OF
THOSE ISSUES, NAMELY THE FEDERAL
BUDGET AND ITS IMPLICATIONS FOR
EDUCATION.
WE'LL BE TALKING ABOUT WHAT IS
AND WHAT IS NOT HAPPENING IN
CONGRESS.
WE'LL TALK ABOUT WHAT IS
HAPPENING AT THE DEPARTMENT OF
EDUCATION TO ADVANCE EDUCATION
POLICY.
WE'LL ALSO BE TALKING ABOUT
WHAT'S HAPPENING AT THE FEDERAL
COMMUNICATIONS COMMISSION TO
ADVANCE EDUCATION TECHNOLOGY
POLICY.
IN ADDITION TO THE GIFT OF WHAT
WE HOPE IS OUR BRILLIANCE AND
WISDOM FOR YOU, OUR VIEWERS, WE
ALSO WANT TO GIVE YOU THE GIFT
OF TIME.
WE HAVE SCHEDULED THIS WEBINAR
FOR ONE HOUR.
WE'LL SEE IF WE CAN GET THROUGH
THE BULK OF TODAY'S WEBINAR IN
THE FIRST 30 MINUTES OR SO AND
GET TO AS MANY QUESTIONS AS WE
CAN AS WELL.
WITH THAT, LET US GET STARTED.
LET'S START WITH THE BUDGET.
SO, BATTLES OVER THE FEDERAL
BUDGET HAVE BEEN FIERCE FOR THE
PAST SEVERAL YEARS.
WE'VE HAD EVERYTHING FROM
ACROSS-THE-BOARD SPENDING CUTS
TO THE SEQUESTER TO MULTI WEEK
GOVERNMENT SHUTDOWNS.
A QUESTION TO YOU, RACHEL, WHAT
DOES THIS YEAR HAVE IN STORE FOR
US IN THE FEDERAL BUDGET?
>> WELL, THE GOOD NEWS IS
CONGRESS IS SETTING IN A
POSITIVE PLACE THIS YEAR
BUILDING OFF THE BUDGET DEAL
BETWEEN REPRESENTATIVE MURRAY
AND RYAN LAST YEAR.
THE SENATE APPROPRIATIONS
COMMITTEE HAS ALREADY MARKED UP
A COUPLE APPROPRIATIONS BILLS
AND THE FULL HOUSE HAS ACTUALLY
PASSED A COUPLE OF
APPROPRIATIONS BILLS ON THE
FLOOR.
THE SENATE APPROPRIATIONS
COMMITTEE IS ONTRACK TO MARK UP
A BILL WHICH INCLUDES SPENDING
FOR EDUCATION.
THE BAD NEWS IS THE END GAME IS
FUZZY.
WITH MID-TERM ELECTIONS COMING
UP IN NOVEMBER, PASSING ALL OF
THE APPROPRIATIONS BILLS BY THE
END OF THE FISCAL YEAR IN
OCTOBER WILL BE QUITE DIFFICULT.
IT WILL BE PARTICULARLY
DIFFICULT BECAUSE IT INCLUDES
FUNDING FOR THE POLITICALLY
CONTENTIOUS AFFORDABLE CARE ACT.
WE ARE LIKELY TO SEE CONTINUING
RESOLUTIONS TO CONTINUE FUNDING
AT FY-14 LEVELS FOR AT LEAST
SOME OF THE BILLS FOR THE REST
OF THIS YEAR AND THEN AFTER THE
ELECTION IN THE LAME DUCK
SESSION OR THE NEW CONGRESS ON
EITHER ANOTHER CONTINUING
RESOLUTION OR AN OMNIBUS OF SOME
SORT TO DEAL WITH ANY REMAINING
APPROPRIATIONS BILLS.
>> SO WE'VE MADE SOME PROGRESS
BUT THE END GAME IS STILL
SOMEWHAT FUZZY.
I THINK ONE ISSUE THAT WE'VE
BEEN ASKED ABOUT AS A QUESTION
FROM ERIC FROM FLORIDA WAS
ASKING WHAT IS THE STATUS OF THE
SEQUESTER.
A GOOD QUESTION.
THE SEQUESTER AS OUR VIEWERS
MIGHT REMEMBER, WOULD BE
ACROSS-THE-BOARD CUTS THAT CAME
ABOUT BECAUSE THE SAME SUPER
COMMITTEE FROM A FEW YEARS AGO
THAT WAS SUPPOSED TO WAIVE THE
LEGISLATIVE WAND AND SET OUT A
PATH TOWARD THE BALANCED BUDGET
WAS NOT ABLE TO COME UP WITH A
BUDGET BLUEPRINT SO THE
SEQUESTER WENT INTO EFFECT WHICH
WAS BASICALLY AN
ACROSS-THE-BOARD CUT FOR EVERY
FEDERAL PROGRAM.
WHAT HAPPENED WAS THE SEQUESTER,
WITH THE BUDGET DEAL RACHEL
ALLUDED TO, BASICALLY IN SOME
WAYS POSTPONED MUCH OF THE
SEQUESTER FOR TWO YEARS AND
ELIMINATED MUCH OF THE SEQUESTER
FOR THOSE TWO YEARS.
BUT THOSE TWO YEARS ARE ACTUALLY
JUST ABOUT UP.
THOSE TWO YEARS WERE FOR FISCAL
YEAR 14 AND FOR FISCAL YEAR 15,
WHICH IS WHAT CONGRESS IS RIGHT
NOW DEALING WITH.
SO WE HAVE THIS REPRIEVE DURING
WHICH CONGRESS WILL BE ABLE TO
MAKE SOME PROGRESS WHICH RACHEL
IS ALLUDING TO ABOUT WHAT'S
GOING TO HAPPEN AFTER 2015 WILL
HAVE TO WAIT AND SEE.
IT SHOULD BE NOTED THAT EVEN
THOUGH MUCH OF THE SEQUESTER HAS
BEEN ADDRESSED FOR FISCAL 14 AND
FISCAL 15, A NUMBER OF PROGRAMS
ARE EITHER JUST BARELY AT THE
LEVEL OF FUNDING THEY WERE AT
BEFORE THE SEQUESTER OR HAVE
BEEN — HAVE BEEN CUT AND ARE AT
THE LEVELS, AT THE SEQUESTER
LEVEL SO THEY ARE STILL
SUSTAINING CUTS.
IT'S BEEN SEVERAL MONTHS SINCE
THE MAIN FUNDING STREAM FOR LOW
INCOME KIDS IS ACTUALLY BELOW
THE LEVEL IT WAS AT IN FISCAL
YEAR 2009.
SO 2009 WAS A LONG TIME AGO.
YET WE KNOW THAT THE CHALLENGES
FACING OUR KIDS INCREASE AND
CERTAINLY THERE IS NO INFLATION
ADJUSTMENT THERE.
SO ALTHOUGH THE SEQUESTER WE'RE
HAVING FOR MODEST, MILD — RIGHT
NOW THE ISSUES FACING FEDERAL
FUNDING FOR THE COUNTRY FOR
EDUCATION STILL HAVE TO BE
RESOLVED.
ONE THING I'D ADD, THOUGH, IS
THAT THE — THERE ARE SOME
OPPORTUNITIES, I THINK, FOR
INCREASING INVESTMENT AND NOT
JUST SPENDING BUT INCREASES FOR
FORM PROPOSED REALLY IN THE
ADMINISTRATION BUDGET.
SO EVERY YEAR THE CONGRESS COMES
OUT OR THE ADMINISTRATION COMES
OUT WITH THEIR BLUEPRINT FROM
WHAT THEY WANT CONGRESS TO FUND
AND INCLUDED IN THERE IS REALLY
EXCITING WORK FOR THE NATION'S
HIGH SCHOOLS.
NAMELY THE HIGH SCHOOL REDESIGN
PROGRAM WHICH WOULD BE A GRANT
TO PARTNERSHIP BETWEEN SCHOOL
DISTRICTS, EMPLOYERS, AND
INSTITUTIONS OF HIGHER EDUCATION
SO THAT KIDS WOULD GRADUATE FROM
HIGH SCHOOL WITH BOTH EXPOSURE
TO THE WORK PLACE AND COLLEGE
CREDITS.
A FEW OTHER REALLY EXCITING
PROGRAMS THAT CONNECTED
EDUCATORS' PROGRAMS PROVIDING
SPECIAL DEVELOPMENT TO TEACHERS
ON THE EFFECTIVE USE OF
TECHNOLOGY AND THEN FOCUSING ON
EQUITY AND OPPORTUNITY.
JESSICA WILL GET INTO A LITTLE
MORE DETAIL ON THAT LATER BUT
DESPITE THE UNCERTAINTY OF THE
FEDERAL BUDGET, THERE ARE SOME
EXCITING NEW OPPORTUNITIES FOR
INVESTMENTS AT THE HIGH SCHOOL
LEVEL WHICH WE'RE VERY EXCITED
TO SEE.
AND MY LAST SORT OF SUMMARY SO
WE CAN FINISH IN 30 MINUTES OR
LESS.
LET'S GO INTO A BIT ON
CONGRESSIONAL ACTION ON THE
POLICY SIDE OF THINGS AND AGAIN
I'LL TURN TO YOU, RACHEL.
SO WE'VE BEEN TALKING ABOUT THE
RENEWAL OF THE ELEMENTARY AND
SECONDARY EDUCATION ACTS, THE
REAUTHORIZATION.
WE'VE BEEN TALKING ABOUT THAT
FOR ABOUT SEVEN OR SO YEARS SO
WHEN IT WAS STILL TECHNICALLY IN
EFFECT I DIDN'T HAVE A LITTLE
GIRL.
NOW I HAVE AN 8-YEAR-OLD.
SO, TELL US.
WHAT'S THE CURRENT STATUS?
>> SURE.
SO, THERE ACTUALLY HAS BEEN SOME
MOVEMENT.
THIS CONGRESS LAST JUNE OF LAST
YEAR, THE SENATE HEALTH
EDUCATION LABOR AND PENSIONS OR
HOUSE COMMITTEE PASSED CHAIRMAN
HARKINS STRENGTHENING AMERICAN
SCHOOLS ACT TO REAUTHORIZE THIS.
THE BILL HOWEVER ONLY HAD
DEMOCRATIC SUPPORT.
RANKING MEMBER ALEXANDER
ACTUALLY HAD HIS OWN VERSION OF
THE REAUTHORIZATION BILL.
ALSO IN JUNE OF LAST YEAR THE
HOUSE EDUCATION AND WORK FORCE
COMMITTEE PASSED THE STUDENT
SUCCESS ACT TO REAUTHORIZE IT
AND THAT BILL ACTUALLY WENT TO
THE FULL HOUSE FLOOR AND PASSED
BUT ONLY WITH REPUBLICAN
SUPPORT.
SO THE PROBLEM HERE IS THAT
DEMOCRATS AND REPUBLICANS ARE
DEEPLY DIVIDED ON THE PASSING OF
THE REAUTHORIZATION.
HOUSE AND SENATE DEMOCRATS WANT
A STRONGER FEDERAL FOOT PRINT
THAT REQUIRES STATE
ACCOUNTABILITY PLANS, FOCUS ON
STUDENT ACHIEVEMENTS, AND
TEACHER EVALUATION SYSTEMS BASED
IN PART ON STUDENT OUTCOME.
HOUSE AND SENATE REPUBLICANS,
HOWEVER, WANT A LOOSER FEDERAL
FOOT PRINT THAT REQUIRES FEWER
PARAMETERS FOR STATE
ACCOUNTABILITY PLANS AND MAKES
TEACHER EVALUATION OPTIONAL.
IN FACT, WHEN THE HOUSE BROUGHT
THIS TO THE FLOOR, THEY HAD TO
STRIP EXISTING LANGUAGE
REQUIRING TEACHER EVALUATIONS
BASED IN PART ON STUDENT
OUTCOMES IN ORDER TO GARNER FULL
REPUBLICAN SUPPORT FOR PASSAGE
OF THE BILL.
SO, IN CONCLUSION, IT SEEMS
UNLIKELY THAT WE WILL BE ABLE —
THAT CONGRESS WILL BE ABLE TO
BRIDGE THOSE DIVIDES IN THE
REMAINDER OF THIS SESSION, WHICH
ENDS AT THE END OF THE YEAR.
>> AND WE HAD A QUESTION FROM
RYAN FROM CALIFORNIA WHO ASKED,
THE HOUSE RECENTLY PASSED TWO
EDUCATION BILLS.
CAN YOU TELL US ABOUT THOSE
PIECES OF LEGISLATION?
IS THERE ANY CHANCE THAT THE
SENATE WILL TAKE THEM UP AS
WELL?
>> SURE.
SO REAL QUICKLY, THE HOUSE IN
FACT JUST PASSED THE TWO PIECES
OF LEGISLATION JUST WITHIN THE
LAST FEW WEEKS, ONE WAS TO
RENEW, REVAMP THE EXISTING
TURNER SCHOOL PROGRAM.
IT WAS THE SUCCESS AND
OPPORTUNITY THROUGH QUALITY
CHARTER SCHOOL ACT.
AND THEN THEY ALSO PASSED A
PIECE OF LEGISLATION TO RENEW,
REVISE FEDERAL POLICY AROUND
EDUCATION RESEARCH.
IT'S THE REAUTHORIZATION OF THE
EDUCATION SCIENCES REFORM ACT.
THEY BOTH HAD BIPARTISAN
SUPPORT.
THE CHARTER SCHOOL BILL HAD A
VOTE OF 60-45.
OVERWHELMING BIPARTISAN SUPPORT.
AND THE EDUCATION SCIENCES
REFORMAT AUTHORIZATION PASSED BY
VOICE VOTE, WHICH IS GREAT
BIPARTISAN SUPPORT FOR THE
PIECES OF LEGISLATION.
WILL THERE BE ANY CHANCE OF THE
SENATE PICKING THESE UP?
I THINK THERE IS A CHANCE OF THE
SENATE PICKING UP THE EDUCATION
SCIENCES REFORM ACT
REAUTHORIZATION THAT'S PRETTY —
BIPARTISAN, NONCONTROVERSIAL,
AND TECHNICALLY IT IS NOT A PART
OF THE ELEMENTARY AND SECONDARY
EDUCATION ACT.
WHICH IS WHERE WE GET INTO THE
CHALLENGES WITH THE CHARTER
SCHOOL BILL THAT TECHNICALLY THE
CHARTER SCHOOL BILL WHICH WAS
REAUTHORIZED, TECHNICALLY IT'S A
PART OF THE ELEMENTARY AND
SECONDARY EDUCATION ACT.
SO IF THAT BILL WERE TO COME TO
THE SENATE FLOOR IT WOULD
ESSENTIALLY OPEN THE FLOOD GATES
TOWARD THE ESPA AND I DON'T
THINK THE SENATE IS GOING TO GO
THERE RIGHT NOW.
SO PERHAPS WE'LL SEE SOME
PROGRESS ON EDUCATING SCIENCES
REFORM ACT.
>> ESCA MAY BE STALLED BUT THERE
IS PROGRESS IN OTHER AREAS THAT
ARE IMPORTANT TO YOUNG PEOPLE,
NAMELY ON THE WORK FORCE
INVESTMENT ACT.
JESSICA, CAN YOU UPDATE US ON
THAT BIPARTISAN LEGISLATION?
>> WE DEFINITELY SAW SOMETHING
POSITIVE THERE.
LAST WEEK ON MAY 20th THE
CONGRESS REACHED AN AGREEMENT ON
REAUTHORIZATION OF THE WORK
FORCE INVESTMENT ACT CALLED THE
WORK FORCE INNOVATION AND
OPPORTUNITY ACT.
ALTHOUGH THIS ACT FOCUSES
PRIMARILY ON IMPROVING THE WORK
FORCE AND PROVIDING PROGRAMS TO
HELP DEVELOP WORKER SKILLS THERE
ARE A NUMBER OF KEY PROVISIONS
THAT RELATE TO YOUTH SERVICES.
ONE THING TO NOTE IS A VERY
STRONG EMPHASIS ON SERVING.
SO A NUMBER OF THINGS THAT WERE
REALLY POSITIVE ABOUT THIS BILL
AND IT REALLY BRIDGED BETWEEN
THE HOUSE BILLS AND THE SENATE
BILLS WAS A STRONG LINKAGE
BETWEEN ACADEMIC INSTRUCTION AND
OCCUPATIONAL EDUCATION SO REALLY
BRINGING THE TWO TOGETHER TRYING
TO RAISE THE RIGOR OF THE
PROGRAMS PROVIDED.
IN TERMS OF YOUTH PROGRAMS IT
FOCUSED ON OUT OF SCHOOL YOUTH,
HIGH SCHOOL DROP OUT RECOVERY
EFFORTS, FOCUSING MOSTLY ON
PROGRAMS AND ENTITIES THAT HAVE
A PROVEN TRACK RECORD IN
SUCCESSFULLY SERVING THIS
POPULATION.
THERE IS ALSO PRIORITY FOR ANY
PROGRAM THAT LEADS TO THE
ATTAINMENT OF A POST SECONDARY
CREDENTIAL.
SO, AGAIN, TRYING TO RAISE THE
BAR ON A NUMBER OF THESE
PROGRAMS AND THEN THE OUTCOME.
75% OF THE FUNDING GIVEN TO
STATES AND DISTRICTS BY FORMULA
WILL BE FOCUSED ON OUT OF SCHOOL
USE AS WELL.
NOT ONLY ARE THE ELEMENTS OF THE
PROGRAM FOCUSED ON OUT OF SCHOOL
USE THE FUNDING IS FOCUSED ON
OUT OF SCHOOL YEARS, THEY ALSO
SET HIGHER REQUIREMENTS AROUND
GRANT RECIPIENTS TO MAKE SURE
THAT THEY DO AGAIN HAVE A PROVEN
TRACK RECORD OF WORKING WITH
THIS POPULATION.
THIS BILL ACTUALLY MAINTAINS THE
USE BILL PROGRAM WHICH IS AT
RISK OF NOT BEING INCLUDED IN
THE BILL.
THERE'S MORE FLEXIBILITY AROUND
JOB CORPS TO SERVE YOUNG ADULTS
BETWEEN THE AGES OF 22 AND 24
WHO MIGHT HAVE BEEN
SIGNIFICANTLY OVER AGE OR MIGHT
HAVE AGED OUT OF THE PROGRAM IF
CURRENTLY ENROLLED SO ALLOWING
THOSE ENROLLED IN THESE TYPES OF
PROGRAMS TO COMPLETE THEM.
THERE IS ALSO FUNDING FOR A
STUDY ON DISCONNECTED YOUTH, A
REALLY DIVERSE POPULATION,
TRYING TO GET MORE INFORMATION
ON WHAT ARE THE INDIVIDUAL
NEEDS.
AND SO THERE IS A LOT IN THERE
AT LEAST TO SUPPORT A VERY,
OFTEN OVERLOOKED POPULATION.
>> EXCELLENT.
IN ADDITION TO ESCA AND WIAA, WE
HAVE — WHAT ACTIVITIES ARE
TAKING PLACE AROUND THE HIGHER
EDUCATION ACT?
>> THE TWO OTHER BILLS THAT
TOUCHED UPON STUDENTS AND YOUTH,
THE CARL PERKINS ACT THERE
ACTUALLY HAS NOT BEEN MUCH
ACTIVITY ON THE SENATE FUND —
THERE HAS BEEN LOW ACTIVITY ON
THE HOUSE SIDE.
IN TERMS OF THE OPPORTUNITY ACT
WHICH REQUIRES STUDENT AIDE AND
TEACHER PREPARATION NOT MUCH
ACTIVITY ON THE HOUSE SIDE BUT
THE SENATE HAS BEEN HOSTING A
SERIES OF HEARINGS ON DIFFERENT
COMPONENTS SO HOPEFULLY WE'LL
SEE A BILL SOMETIME MAYBE THE
END OF THIS SUMMER OR EARLY FALL
TO RETHORSON THE SENATE SIDE.
>> EXCELLENT.
SO WITH THE ELEMENTARY AND
SECONDARY EDUCATION STILL BEING
A WORK IN PROGRESS IN CONGRESS,
THE DEPARTMENT OF EDUCATION IS
CONTINUING ITS WORK TO ADVANCE
EDUCATION REFORM THROUGH
WAIVERS.
TELL US WHAT THE LATEST IS
AROUND THE WAIVER POLICY?
>> A NUMBER OF STATES ARE IN THE
PROCESS OF ASKING FOR EXTENSIONS
FOR THEIR WAIVERS TO GET THEM
THROUGH THE NEXT SCHOOL YEAR.
THESE WAIVERS FOLLOW THE SAME
POLICIES AS THE ORIGINAL
APPLICATION AROUND STANDARDS,
ASSESSMENT, ACCOUNTABILITY, AND
TEACHER AND LEADER EVALUATION.
EACH STATE RENEWAL IS GOING TO
BE BASED ON A REPORT THEY
RECEIVED FROM THE DEPARTMENT
FORMERLY KNOWN AS A PART B
MONITORING REPORT.
THESE REPORTS ARE AVAILABLE FOR
THE PUBLIC TO STAY ON THE
DEPARTMENT'S WEBSITE.
THESE REPORTS ARE BASED ON
INTERVIEWS, DOCUMENTATION
PROVIDED, AND THEY'LL REALLY
SERVE AS A BASIS FOR A STATE'S
EXTENSION OF THEIR WAIVER.
>> GOT YOU.
RACHEL, TELL US, WHAT ARE SOME
THE ISSUES THE DEPARTMENT HAS
RAISED, ISSUES OF CONCERN, AS
PART OF THE MONITORING PROCESS?
>> WELL, SOME OF THE REPORTS ARE
MORE DETAILED THAN OTHERS BUT
TAKING THE RESPONSIBILITY TO
MONITOR WAIVERS VERY SERIOUSLY.
THEY'RE LOOKING AT NEARLY 20
INDICATORS TO EVAL STATES ON.
WITHIN THIS MONITORING HAS
FOCUSED SOME INCONSISTENCIES FOR
THEIR EXPECTATIONS AND WHAT
STATES ARE IMPLEMENTING.
SOME INDICATORS RAISED CONCERNS
ABOUT, ONE, STATE IMPLEMENTATION
OF THEIR OWN, INTERNAL
MONITORING SYSTEMS OF WAIVER
ACTIVITIES TO IMPLEMENTATION OF
PRIORITY AND FOCUS SCHOOLS.
THREE, IMPLEMENTATION OF TEACHER
AND PRINCIPAL EVALUATION SYSTEMS
AND, LASTLY, MEETING TIMELINES
AND INCLUDING REQUIRED
INFORMATION IN STATE AND LOCAL
REPORT CARDS.
WITH REGARD TO PRIORITY BOOK AT
SCHOOLS SOME STATES ARE NOT
IMPLEMENTING THE REQUIRED TURN
AROUND STRATEGIES PARTICULARLY
THE ONE WHICH ADDRESSES
PRINCIPAL RETENTION.
IN FOCUS SCHOOLS SOME STATES ARE
NOT IMPLEMENTING INTERVENTION TO
ADDRESS THE REASON WHY THE
SCHOOL IS IDENTIFIED AS A FOCUS
SCHOOL IN THE FIRST PLACE.
WITH REGARDS TO TEACHER AND
PRINCIPAL EVALUATION SYSTEM,
SOME STATES ARE HAVING
DIFFICULTY PASSING STATEWIDE
LEGISLATION TO SUPPORT
IMPLEMENTATION OF THESE SYSTEMS
AND SOME STATES ARE OFF TRACK
FROM TIME LINES THEY COMMITTED
TO IN THEIR WAIVER APPLICATIONS.
SOMETIMES IN PART BECAUSE THEY
ARE UNABLE TO PASS LEGISLATION
THAT WAS REQUIRED OF THEM TO
THEN IMPLEMENT THE SYSTEMS.
SO THAT'S KIND OF A QUICK
OVERVIEW OF WHAT CONCERNS ARE
BEING RAISED.
>> YOU MENTIONED THE MONITORING
REPORT INCLUDED ON THE
DEPARTMENT OF EDUCATION WEBSITE
SO IF ANYONE WANTS TO GO AND
READ THE REPORT FOR THEIR STATE,
IT'S AVAILABLE.
>> YES.
>> AND AS YOU SAID, THEY VARY IN
LENGTH FROM FOUR PAGES TO OVER
20.
>> YES.
>> NOT NEARLY AS LONG AS THE
WAIVER APPLICATIONS THEMSELVES,
WHICH SOME OF US LUCKY FOLKS
HAVE HAD THE OPPORTUNITY TO GO
THROUGH IN SOME DETAIL.
>> AND SO, YOU KNOW, IN
ADDITION, THERE IS SOME CONCERN
THAT THE DEPARTMENT HAS NOT
ADDRESSED THROUGH THE WAIVER,
THEIR MONITOR REPORT.
>> IT IS A GOOD REPORT AND
QUESTION.
YOU KNOW, AS RACHEL REVIEWED,
THERE ARE A NUMBER OF ITEMS THAT
THE MONITORING IS TAKING A VERY
CLOSE LOOK AT.
WE'VE GONE THROUGH THE
MONITORING REPORTS, SOME IN
GREATER DETAIL THAN OTHERS, AND
SOME RAISE CONCERNS IN ONE STATE
THAT ARE NOT RAISED IN ANOTHER
STATE BUT THAT ACTUALLY HAVE
SIMILAR POLICY MATTERS.
SO, FOR EXAMPLE, ONE THING THAT
ESPECIALLY THE CIVIL RIGHTS
COMMUNITY HAS BEEN VERY
ASSERTIVE ABOUT IS THE NEED TO
HAVE VERY STRONG ACCOUNTABILITY.
AND ACTUALLY LAST SPRING THE
DEPARTMENT REVISED OR REITERATED
ITS POLICY AROUND SUB GROUP
EDUCATION ACCOUNTABILITY
SPECIFICALLY SAYING A STATE WITH
A WAIVER HAS TO ENSURE THAT IF
THERE IS A HIGH SCHOOL THAT HAS
A STUDENT SUB GROUP THAT HAS
MISSED A GRADUATION RATE TARGET
OVER A NUMBER OF YEARS, THAT AN
INTERVENTION OF SOME SORT NEEDS
TO BE TAKING PLACE.
THANKFULLY THROUGH THE
MONITORING PROCESS THAT POLICY
WAS REFERENCED AMONG A NUMBER OF
STATES WHERE THAT POLICY ON SUB
GROUP ACCOUNTABILITY WASN'T
QUITE TAKING PLACE.
WE HAVE NOTICED THERE ARE OTHER
STATES WHERE WE'VE SEEN SOME
GROUP ACCOUNTABILITY BEING
PROVED WHERE THOSE MONITORING
REPORTS DIDN'T QUITE GET AT
THAT.
SO HOPEFULLY AS THE EXTENSION
PROCESS CONTINUES, THAT
ESPECIALLY THAT SPECIFIC ISSUE
WILL BE ADDRESSED AS PART OF THE
EXTENSION PROCESS.
SO IN ADDITION TO THE WAIVERS,
THE DEPARTMENT HAS INTRODUCED A
NUMBER OF OTHER INITIATIVES IN
ORDER TO ADVANCE EDUCATION
REFORM.
JESSICA, WHY DON'T YOU TELL US
ABOUT SOME OF THOSE INITIATIVES?
I THINK THERE ARE THREE REALLY
INTERESTING ONES.
ONE IS THE JOINT DISCIPLINE
GUIDANCE THAT WAS RELEASED
BETWEEN THE DEPARTMENT OF
EDUCATION AND THE DEPARTMENT OF
JUSTICE.
IT'S VERY COMPREHENSIVE NOT ONLY
IN TERMS OF SAMPLE GUIDANCE BUT
RESOURCES FOR DISTRICTS AND
STATES THAT ARE REALLY TRYING TO
RETHINK THEIR DISCIPLINE
PRACTICES AND IMPROVE SCHOOL
CLIMATE AND ALL OF THESE
RESOURCES ARE ON BOTH THE
DEPARTMENT OF JUSTICE AND THE
DEPARTMENT OF EDUCATION WEBSITE
AND WE'LL POST THEM ON OUR
WEBSITE FOR THIS WEBINAR AFTER
AS WELL.
THE OTHER PROPOSAL IS THE RACE
TO THE TOP OPPORTUNITY WHICH YOU
HAD MENTIONED EARLIER.
AS YOU KNOW, RACE TO THE TOP HAS
BEEN FUNDED PREVIOUSLY BOTH AT
THE STATE LEVEL COMPETITION AND
DISTRICT LEVEL COMPETITION TO
SUPPORT PROFESSIONAL DEVELOPMENT
STANDARDS, WORK, ASSESSMENT,
THIS PROPOSAL THIS YEAR HAS A
SLIGHTLY DIFFERENT EMPHASIS
FOCUSING ON INCREASING EQUITY
AND OPPORTUNITY.
THERE ARE THREE MAIN PROPELLERS
TO THEIR PROPOSAL AROUND
INCREASING STUDENT ACCESS TO
RIGOROUS COURSE WORK, EFFECTIVE
TEACHING, AND IMPROVING SCHOOL
DISCIPLINE POLICIES.
IT LOOKS LIKE A VERY DIFFERENT
RACE TO THE TOP PROPOSAL.
AND THE DEPARTMENT HAS YET TO
DETERMINE WHETHER IT IS STATE OR
DISTRICT LEVEL OR SOME
COMPETITIVE — IT IS A TIGHT
BUDGET AND COMPETITIVE GRANT
PROGRAM.
WE WILL SEE WHAT HAPPENS.
IT IS NICE TO SEE ANY PROGRAM
COMING OUT OF THE DEPARTMENT
FOCUSED ON EQUITY.
HOPEFULLY THERE MIGHT BE SOME
TRACTION THERE.
FINALLY, THE DEPARTMENT HAD
ANNOUNCED EARLIER THIS YEAR THE
INTENTION TO REALLY HELP STATES
AND DISTRICTS INCREASE STUDENT
ACCESS TO EFFECTIVE TEACHING.
WE'LL KEEP AN EYE ON THAT AND
SEE WHAT COMES FROM THE
DEPARTMENT IN THAT AREA.
>> I RECEIVED A FEW LIVE
QUESTIONS.
ONE, DON FROM OREGON ASKS WHERE
ON THE WEB CAN ONE FIND THE
MONITORING REPORT?
POSSIBLY YOU CAN ACTUALLY ADD A
LINK TO OUR WEBSITE.
THE WEBINAR WILL BE ARCHIVED SO
WE'LL ADD A LINK THERE.
I THINK IF YOU GOOGLE THE
DEPARTMENT OF EDUCATION AND
WAIVERS YOU CAN CLICK, THERE
WILL BE A MAP THAT COMES UP AND
YOU CAN CLICK ON YOUR STATE AND
THEN THERE ARE A NUMBER OF LINKS
INCLUDING THE WAIVER APPLICATION
THAT'S BEEN APPROVED AND THE
MONITORING REPORTS INCLUDING
THIS PART B MONITORING REPORT
SERVING AS A BASIS FOR THE
WAIVER EXTENSION.
ANOTHER QUESTION WE RECEIVED
RELATING SPECIFICALLY TO THE —
AS TO WHAT PERCENTAGE OF FUNDS
ARE ARE DIRECTED SPECIFICALLY
TOWARD YOUTH?
>> A RELATIVELY SMALL PERCENTAGE
OF THE FUNDS ARE DIRECTED TOWARD
YOUTH.
OF THOSE FUNDS 75% HAVE TO BE
FOR OUT OF SCHOOL YEARS.
>> LESS THAN A BILLION DOLLARS.
>> IT IS FOR STATE AND DISTRICT.
>> NOT A LOT OF MONEY BUT IT
GOES A LONG WAY.
EXCELLENT.
TURNING FROM WHAT WE'VE TALKED
ABOUT, THE BUDGET, WE'VE TALKED
ABOUT WHAT'S HAPPENING IN
CONGRESS, NOT HAPPENING IN
CONGRESS, WE TALKED ABOUT
DEPARTMENT OF EDUCATION.
LET'S GO TO OUR ONE LAST TOPIC
AND MAYBE WE'RE HEADING TOWARD
THE 30-MINUTE MARK SO MAYBE WE
CAN MAKE IT HERE.
THE FEDERAL COMMUNICATIONS
COMMISSION, ACTUALLY THE LARGEST
EDUCATION TECHNOLOGY PROGRAM
WILL PROVIDE INTERNET AND PHONE
SERVICES TO SCHOOLS, SCHOOL
DISTRICTS, AND LIBRARIES AND A
DISCOUNT AND THAT DISCOUNT IS
BASED ON THE PERCENTAGE OF LOW
INCOME KIDS THAT WERE SERVED AND
WHETHER OR NOT THE — IT'S IN A
ROLE IN A SUBURBAN OR URBAN
AREA.
OVER THE LAST YEAR, THE FEDERAL
COMMUNICATIONS COMMISSION HAS
BEEN REVIEWING THE PROGRAM AND
LOOKING TO MODERNIZE AND
POTENTIALLY EXPAND THE PROGRAM.
SO TO JUST GIVE A QUICK UPDATE
ON WHERE THINGS ARE AT WITH
THAT, LAST JULY THEY ISSUED A
FORMAL NOTICE OF PROPOSED RULE
MAKING WHICH WAS 175 PAGES OF
QUESTIONS TO FIGURE OUT WHAT IS
THE BEST WAY TO MAKE THIS
PROGRAM MOST EFFECTIVE.
THEY ISSUED SOME ADDITIONAL
QUESTIONS, JUST A FEW WEEKS AGO.
AND NOW IT LOOKS LIKE IN JULY
THEY WILL BE ACTUALLY TAKING A
VOTE TO MAKE SOME PROGRESS ON
THE MODERNIZATION AND THE
EXPANSION OF THIS.
THIS IS ALL PART OF THE
PRESIDENT CALLED ON THE FCC TO
EMBARK ON THIS ENDEAVOR AND SET
A GOAL OF HAVING 99% OF KIDS
CONNECTED TO HIGH SPEED
BROADBAND AT THE SCHOOLS AND
LIBRARIES FOR THE NEXT FIVE
YEARS.
IT IS REALLY WONDERFUL TO SEE
THIS CALL TO ACTION FROM THE
PRESIDENT WAS IN JUNE.
THEY TOOK THIS UP, AND THEY
ISSUED THEIR NOTICE OF PROPOSAL
MAKING IN JULY.
AND A YEAR LATER WE'RE GOING TO
SEE SOME REAL PROGRESS.
THE CHAIRMAN WAS AT THE DIGITAL
LEARNING DAY EVENT BACK IN
FEBRUARY WHERE HE ANNOUNCED AN
ADDITIONAL $2 BILLION WAS GOING
TO BE REPURPOSED TO GO TOWARD
HIGH SPEED BROADBAND.
THERE IS SOME PROGRESS.
IN JULY I THINK MUCH OF THAT NEW
POLICY THAT WILL BE TAKEN UP
WILL HELP TO REALLY MODERNIZE
THE PROGRAM.
SO FOR EXAMPLE A MORE EMPHASIS
ON THE USE OF CONSORTIA TO DRIVE
DOWN COSTS AND MAKE THE PROGRAM
MORE EFFICIENT.
ALLOW RECURRING SERVICES TO HAVE
JUST MULTI-YEAR CONTRACTS SO
THAT OUR SCHOOLS AND DISTRICTS
AND LIBRARIES DON'T HAVE TO KEEP
ON REAPPLYING FOR THE SAME
THING.
AND SO HOPEFULLY WE'LL ALSO SEE
SOME PROGRESS ON THE FUNDING
FRONT WITH ADDITIONAL RESOURCES
FOR THE PROGRAM.
BUT WHILE A NUMBER OF
ORGANIZATIONS HAVE BEEN WORKING
ON THIS WHAT ARE SOME WAYS THAT
OUR VIEWERS CAN SUPPORT THE
MODERNIZATION AND EXPANSION OF
THE RATE?
>> SURE.
THEY CAN VISIT THE WEBSITE AND
CLICK ON THE CALL TO ACTION AND
THAT WILL TAKE YOU TO A PLACE
WHERE YOU CAN SIGN UP AND LEND
YOUR SUPPORT TO MODERNIZING AND
EXPANDING THE PROGRAM.
>> EXCELLENT.
ALREADY I BELIEVE ABOUT 3,000
PEOPLE HAVE SIGNED ON TO THIS
PETITION.
IT SENDS A STRONG MESSAGE.
EXCELLENT.
WELL, WITH THAT, WE'RE ABOUT 30
MINUTES IN AND I THINK THAT THE
GIFT OF TIME WOULD BE SOMETHING
NICE TO GIVE OUR VIEWERS.
SO WE'RE GOING TO CALL THIS
WEBINAR TO A CONCLUSION.
I WANT TO THANK JESSICA AND
RACHEL FOR JOINING ME TODAY.
IF YOU'VE MISSED ANY OF TODAY'S
WEBINAR YOU CAN FIND AN ARCHIVES
VIDEO AT ALTED/WEBINAR.
THANKS FOR JOINING US AND HAVE A
GREAT DAY.
Categories:
Uncategorized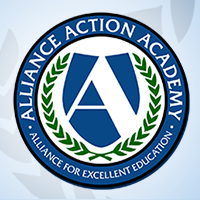 Welcome to the Alliance for Excellent Education's Action Academy, an online learning community of education advocates. We invite you to create an account, expand your knowledge on the most pressing issues in education, and communicate with others who share your interests in education reform.
Register Now
or register for Action Academy below: