Improving Teacher Effectiveness and Student Learning Through Comprehensive Induction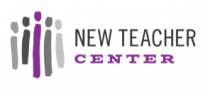 May 26, 2016
5:00 pm – 6:00 pm EDT
Mike Sussman Studio

Improving Teacher Effectiveness and Student Learning Through Comprehensive Induction
Panelists
Angela Iudica, PhD, Principal Coach and i3 Grant Program Leader, Office of Talent Development, Broward County Public Schools (FL)
Liam Goldrick, Director of Policy, New Teacher Center
Mariana Haynes, PhD, Senior Fellow, Alliance for Excellent Education
Ellen Moir, Founder and Chief Executive Officer, New Teacher Center
Bob Wise, President, Alliance for Excellent Education
With more than 240,000 new teachers hired each year in the United States, ensuring students' access to equitable teaching depends on providing beginning teachers with quality support and ongoing development.
Students of color, students from low-income families, as well as students with disabilities and English language learners, are taught disproportionately by first-year teachers. These beginning teachers too often lack on-going support from a qualified, trained mentor. In addition, they are more likely to lack certification in the subject they are assigned to teach and are less likely to stay in their initial teaching placement. The implications are dire for students with varied academic and social needs, who too often pay the price for the churn created by high teacher turnover rates and repeated hiring of novice teachers.
The webinar focused on NTC's partnerships with states and districts in scaling proven approaches for accelerating the effectiveness of new teachers and increasing their retention. Panelists will highlight the research on comprehensive induction, trends in state teacher policies, and a systems approach to creating supportive teaching and learning conditions.
In conjunction with the webinar, the Alliance released a new report—One Year Later: Can State Equity Plans Improve Access to Great Teaching?—that provides an overview of states' teacher equity plans and highlights promising approaches for eliminating chronic disparities in teaching quality.
Please direct questions concerning the webinar to alliance@all4ed.org.
Additional Resources
---
If you are interested in renting the Alliance's facilities for your next meeting or webinar, please visit our facilities page to learn more.
Categories:
Uncategorized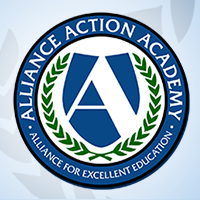 Welcome to the Alliance for Excellent Education's Action Academy, an online learning community of education advocates. We invite you to create an account, expand your knowledge on the most pressing issues in education, and communicate with others who share your interests in education reform.
Register Now
or register for Action Academy below: