Districts Can Take Action to Support All Students with Data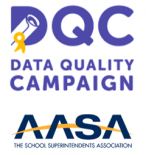 May 25, 2016
7:00 pm – 8:00 pm EDT
Mike Sussman Studio

The Alliance for Excellent Education, Data Quality Campaign, and
AASA, the School Superintendents Association
Invite You to View a Webinar
School Districts Can Take Action to Support All Students with Data
Panelists
Miska Clay Bibbs, Shelby County (TN) School Board Member and Executive Director, TeachPlus Memphis
Noelle Ellerson, Associate Executive Director of Policy and Advocacy, AASA, the School Superintendents Association
Dr. Shane Shope, Assistant Professor, Morehead State University; Former Superintendent, Lynchburg-Clay Local School District (OH)
Chip Slaven, Counsel to the President and Senior Advocacy Advisor, Alliance for Excellent Education
Moderator
Bernice Butler, Senior Associate of Policy and Advocacy, Data Quality Campaign
School districts have a unique responsibility to transform state and federal policies into strategies, practices, and tools that guide teaching and learning in the classroom. Data is a key resource as well as a challenge. Join the Data Quality Campaign (DQC); AASA, the School Superintendents Association; and the Alliance for Excellent Education for a discussion of DQC's new Four Policy Priorities to Make Data Work for Students and how districts can put these priorities to work to help all students excel in school and beyond.
A diverse group of panelists will consider several key questions:
What new opportunities does the Every Student Succeeds Act of 2015 create for districts and states to work more collaboratively?
How are leading school districts using data to assist educators and build stronger community partnerships?
What do school districts need from state policymakers to maximize their impact?
Panelists will also address questions submitted by viewers from across the nation.
Register for the webinar by clicking here.
Please direct questions concerning the webinar to alliance@all4ed.org. If you are unable to watch the webinar live, an archived version will be available at https://all4ed.org/webinars 1–2 business days after the event airs.
---
If you are interested in renting the Alliance's facilities for your next meeting or webinar, please visit our facilities page to learn more.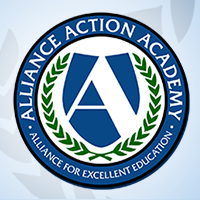 Welcome to the Alliance for Excellent Education's Action Academy, an online learning community of education advocates. We invite you to create an account, expand your knowledge on the most pressing issues in education, and communicate with others who share your interests in education reform.
Register Now
or register for Action Academy below: