Communicating K–12 Student Data Privacy to Parents and Stakeholders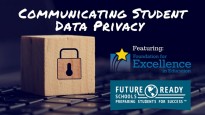 May 11, 2016
6:00 pm – 6:30 pm EDT
Google Hangout On Air
Future Ready Schools Invites You to a Webinar
Communicating K–12 Student Data Privacy to Parents and Stakeholders
Panelists
Jaryn Emhof, Vice President of Communications, Foundation for Excellence in Education
Tom Murray, Director of Innovation, Future Ready Schools, Alliance for Excellent Education
On May 11, 2016  Future Ready Schools (FRS) held a webinar as part of the FRS Leadership Hub, a one-stop-shop of professional learning opportunities for school leaders.
In recent years, student data privacy has emerged as a major issue in education and political arenas. Recent news coverage and social media conversations about student data access, especially as it relates to outside service providers, have heightened the public's overall interest in the security of student data. A significant challenge that school districts face is how to communicate about student data privacy.
During this Google Hangout, Jaryn Emhof, vice president of communications at the Foundation for Excellence in Education (ExcelinEd), shared research-based messages and tactics to effectively communicate with parents and other stakeholders about student data privacy.
FRS's Tom Murray and Ms. Emhof discussed various aspects of student data privacy including
key findings from qualitative and quantitative research conducted by ExcelinEd;
main messages identified by ExcelinEd's research as most compelling and of interest to parents; and
tactics, tools, and other resources available in the toolkit to assist schools and school districts.
---
Future Ready Schools (FRS) is a collaboration between the U.S. Department of Education and the Alliance for Excellent Education, a Washington, DC–based national policy and advocacy organization dedicated to ensuring that all students, particularly those traditionally underserved, graduate from high school ready for success in college, work, and citizenship. www.futureready.org
Follow FRS on Twitter (twitter.com/FutureReady); Facebook (facebook.com/futurereadyschools); and the FRS Leadership Hub (futureready.org/hub).
---
If you are interested in renting the Alliance's facilities for your next meeting or webinar, please visit our facilities page to learn more.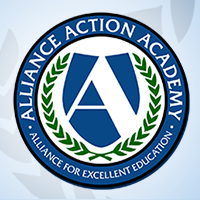 Welcome to the Alliance for Excellent Education's Action Academy, an online learning community of education advocates. We invite you to create an account, expand your knowledge on the most pressing issues in education, and communicate with others who share your interests in education reform.
Register Now
or register for Action Academy below: