Co-Creating Digital Learning Experiences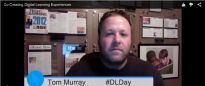 March 6, 2015
12:00 am – 1:00 am EDT
Google Hangout On Air
Co-Creating Digital Learning Experiences
Panelists
Steven Anderson, Digital Learning Expert, Blogger, Author
Erin Klein, 2014 MACUL Teacher of the Year, Blogger, Kleinspiration.com
Dr. Joe Mazza, Leadership Innovation Manager, University of Pennsylvania GSE
Tom Murray, State and District Digital Learning Director, Alliance for Excellent Education
Dr. Joe Sanfelippo, PhD, Superintendent, Fall Creek School District, Wisconsin
Angela Watson, Instructional Coach, Educational Consultant, Author
On March 15, 2015, the Alliance for Excellent Education held a Digital Learning Day Google Hangout that explored strategies for co-creating digital learning experiences to increase student engagement.
Digital learning is an instructional practice that effectively uses technology to strengthen a student's learning experience. It emphasizes high-quality instruction and provides access to challenging content, feedback through formative assessment, opportunities for learning anytime and anywhere, and individualized instruction to ensure all students reach their full potential to succeed in college and a career.
When implementing a new lesson idea or digital device into classrooms or youth programs, developing a habit of co-creating those experiences—rather than creating them in isolation—is often the key to increasing relevancy, effectiveness, and student engagement. In Future Ready schools, the co-creation process often involves
Transforming physical learning spaces to be more student-centric and better support blended learning instructional practices
Incorporating student input on personalized, project-based learning opportunities
Borrowing, remixing, and partnering with other teachers and/or institutions to develop cross-disciplinary digital learning experiences
During the Google Hangout, the Alliance's Tom Murray, joined by Steven Anderson, Erin Klein, Joe Mazza, Joe Sanfelippo, and Angela Watson, discussed what the co-creation process looks like in a Future Ready school.  Panelist also addressed questions submitted by viewers from across the country.
Please direct questions concerning the webinar to alliance@all4ed.org. If you are unable to watch the webinar live, an archived version will be available at https://all4ed.org/webinars one day after the event airs.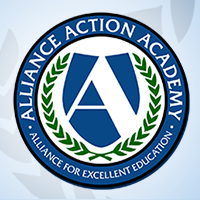 Welcome to the Alliance for Excellent Education's Action Academy, an online learning community of education advocates. We invite you to create an account, expand your knowledge on the most pressing issues in education, and communicate with others who share your interests in education reform.
Register Now
or register for Action Academy below: