The Postsecondary Success Collaborative: Partnerships to Increase College Enrollment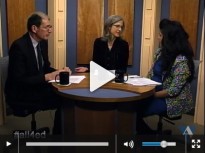 Registration Required
March 24, 2014
5:00 pm – 6:30 pm EDT
Having trouble viewing the webcast? Contact Technical Assistance here.
The Alliance for Excellent Education Invites You to Attend a Webinar
The Postsecondary Success Collaborative: Partnerships to Increase College Enrollment
Panelists
Maud Abeel, Associate Director for Strategic Partnerships, FHI 360
Debora Borges-Carrera, Principal, Kensington High School for Creative and Performing Arts (Philadelphia, PA)
Lisa Ciacci, Citi Postsecondary Success Project Director, The Education Fund (Miami, FL)
Robert Rothman, Senior Fellow, Alliance for Excellent Education
There is a growing recognition of the need to improve access and persistence in postsecondary education, particularly for underserved youths. How can that be done? A five-year pilot project, conducted in three cities and funded by the Citi Foundation, produced impressive results. Overall, the pilot schools saw a 12 percent increase in college enrollment and a 16 percent increase in persistence, and the five schools with strongest implementation saw a 39 percent increase in college enrollment for African American and Latino students. These results came about not through implementation of a program, but by building on the assets that already existed in schools and drawing on community partnerships.
In this webinar, an organizer of the initiative, Maud Abeel, will describe the project and a tool that was created to enable all schools to examine current assets and identify areas that need additional support in order to succeed with all students. A high school principal, Debora Borges-Carrera, and a community partner, Lisa Ciacci, will describe how the collaborative worked in their communities. Robert Rothman will moderate the discussion. Panelists will also address questions submitted by webinar viewers from across the country.
Support for this webinar is provided in part by Carnegie Corporation of New York.
Register and submit questions for the webinar using the registration form below. After registering, you will receive an email confirmation. Please check your email settings to be sure they are set to receive emails from alliance@all4ed.org.
Please direct questions concerning the webinar to alliance@all4ed.org.
If you are unable to watch the webinar live, an archived version will be available at all4ed.org/webinars usually one or two days after the event airs.
>>> GOOD AFTERNOON.
I'M ROBERT ROTHMAN, A SENIOR FELLOW
AT THE ALLIANCE FOR EXCELLENT
EDUCATION, A NON-PROFIT
ORGANIZATION IN WASHINGTON, D.C.
I'LL BE YOUR HOST TODAY.
WE'RE VERY GLAD THAT YOU'VE
JOINED US FOR THE NEXT 90
MINUTES AS WE EXPLORE EXCITING
INITIATIVE THAT HAS DEMONSTRATED
IMPRESSIVE SUCCESS IN IMPROVING
COLLEGE ENROLLMENTS.
ENSURING THAT MORE STUDENTS
ATTEND COLLEGE HAS BEEN A HIGH
PRIORITY GOAL.
PRESIDENT OBAMA HAS SET A GOAL
OF GRADUATING COLLEGE IN 2020.
REACHING THIS GOAL IS CRITICAL.
BY 2018 TWO THIRDS OF JOB WILL
REQUIRE POST SECONDARY
EDUCATION.
HOW CAN SCHOOL SYSTEMS AND
COMMUNITIES IMPROVE COLLEGE
ENROLLMENT AND PERSISTENCE?
A PILOT PROJECT CONDUCTED IN
THREE CITIES ATTEMPTED TO FIND
OUT.
AS WE WILL HEAR, THE INITIATIVE,
KNOWN AS THE POST SECONDARY
SUCCESS COLLABORATIVE WAS NOT A
PROGRAM THAT'S THE THREE CITIES
IMPLEMENTED.
RATHER IT THOUGHT TO IDENTIFY
AND BUILD ON THE ASSETS ALREADY
IN PLACE IN THE SCHOOLS AND
COMMUNITIES AND TO DRAW ON
COMMUNITY PARTNER TO EXPAND
ACCESS AND ATTAINMENT.
AS WE WILL HEAR, THE INITIATIVE
GOT VERY GOOD RESULTS.
THE LEADERS ALSO DEVELOPED A
TOOL CALLED THE POST SECONDARY
ACCESS MAP THAT ALL CAN USE TO
TRY FOR SIMILAR RESULTS IN THEIR
CITIES.
TO LEARN HOW IT WORKED, WE'RE
FORTUNATE TO HAVE WITH US
LEADERS FROM A NATIONAL PARTNER
ORGANIZATION SAYINGS.
WITH US IS MAUD ABEEL, THE
ASSOCIATE DIRECTOR FOR STRATEGIC
PARTNERSHIPS FOR FHI 360 ABAND
INTERNATIONAL COMPANY.
HE WILL PROVIDE AN OVERVIEW OF
THE MAPPING PROCESS AND
AVAILABLE RESOURCES.
ALSO WITH US IS DEBRA CARRERA,
THE PRINCIPLE OF THE HIGH SCHOOL
IN PHILADELPHIA, ONE OF THE
PILOT SITES.
SHE HAS LED KENSINGTON FOR THE
LAST SEVEN YEARS AND BEEN A
SCHOOL ADMINISTRATOR FOR 19
YEARS.
SHE'S A 2013 RECIPIENT OF THE
LYNN BACK AWARD.
AND WITH US BY PHONE IS LISA
CIACCI, CITI POST SECONDARY
PROJECT DIRECTOR FOR THE
EDUCATION FUND, A LOCAL
EDUCATION FUND IN MIAMI-DADE
COUNTY, FLORIDA.
ITS MISSION TO DEFINE
INITIATIVES TO IMPROVE STUDENT
ACHIEVEMENT AND BRING EXCELLENCE
TO PUBLIC EDUCATION.
SHE JOINED THE EDUCATION FUND
FROM THE COLLEGE BOARD WHERE SHE
HEAD ADVOCACY INITIATIVES.
SHE WILL PROVIDE A LOCAL
INTERMEDIARY PERSPECTIVE, HOW
THE PARTNERS HAVE BECOME
ENGAGED.
WE LOOK FORWARD TO YOUR
PARTICIPATION DURING THE WEB
CAST, ESPECIALLY VIA A BOX ON
THE WEB CAST PAGE WHERE YOU CAN
ASK QUESTIONS.
WE'LL GO TO THOSE QUESTIONS FROM
TIME TO TIME TO ANSWER WHAT IS
ON YOUR MIND BUT PLEASE KNOW WE
WILL NOT BE ABLE TO GET TO EVERY
QUESTION.
IN FACT WE RECEIVED SEVERAL
QUESTIONS WHEN YOU REGISTERED.
PLEASE JOIN THE CONVERSATION ON
TWITTER USING THE #ALLFORED.
CAN YOU GIVE US A IDEA OF WHERE
UNITED STATES IS?
>> SURE.
THANK YOU.
FIRST I WANT TO THANK THE IE
LINES FOR INVITING US HERE TODAY
AND GIVING US THIS OPPORTUNITY,
AND MY COLLEAGUES DEBRA AND
LISA.
JUST TO PIGGYBACK ON SOME OF
WHAT BOB ALREADY MENTIONED, THE
IMPERATIVE FOR HIRE RIETS FOR
HIGHER EDUCATE ATTAINMENT IS
MUCH MORE WIDELY UNDERSTOOD NOW
AND SOME THAT RESEARCH AROUND
65% OF ALL U.S. JOBS, ALMOST
TWO-THIRDS WILL HIRE SOME FORM
OF POST SECONDARY EDUCATION BY
THE YEAR 2020 BECOMING PRETTY
WIDELY KNOWN AND ACCEPTED.
BUT JUST AS IMPORTANT AS THIS
ECONOMIC IMPERATIVE IS CREATING
AN ENGAGED AND POSITIVE
CITIZENRY.
AND I JUST WANT TO SHARE A QUICK
QUOTE FROM LUMINA'S MOST RECENT
STRONGER NATION REPORT FROM
2013.
INCREASING THE NUMBER OF COLLEGE
GRADUATE WILL NOT ONLY BOLSTER
OUR ECONOMY, IT WILL STRENGTHEN
OUR DEMOCRACY AND COMMUNITIES
THROUGHOUT THE NATION.
THERE'S A WEALTH OF EVIDENCE
THAT INCREASED ATTAINMENT
IMPROVES HEALTH, IMPROVES CRIME
RATE.
SO WE REALLY FEEL LIKE, YOU
KNOW, EVERYONE TALKS ABOUT THE
ECONOMIC PIECE, BUT IT REALLY IS
SOMETHING THAT BENEFITS SOCIETY
IN A MYRIAD OF WAYS.
SO THE NATIONAL IMPERATIVE HAS
BEEN RECOGNIZED NATIONALLY,
STATE AND AS WE'LL HEAR, AT THE
DISTRICT SCHOOL AND COMMUNITY
LEVELS.
I'LL GIVE A FEW HIGHLIGHTS IN
ADDITION TO THE ONE THAT BOB
MENTIONED ABOUT THE PRESIDENT
MAKING THIS A GOAL SPECIFICALLY
FOR THE YEAR 2020.
HIS WIFE, MICHELLE, RECENTLY IN
THE FALL OF 2013 ANNOUNCED A NEW
WHITE HOUSE PUSH TO INCREASE THE
NUMBER OF LOW-INCOME STUDENTS
GOING TO COLLEGE AND BEING
SUCCESSFUL THERE.
SHE HAS A PARTICULAR INTEREST IN
THE NOTION OF UNDERMATCHING, IN
PARTICULAR LOW-INCOME STUDENTS
ARE NOT APPLYING FOR MORE
SELECTIVE COLLEGES OR COLLEGES
THAT CAN GIVE THEM BETTER
FINANCIAL AIDES PACKAGES.
I'M REALLY GLAD TO SEE THAT
SHE'S MADE THAT PART OF HER
FOCUS.
ALSO WORTH NOTING IS THIS IS
ENGENDERING COLLABORATIVE
EFFORTS AT THE FEDERAL LEVEL.
WE'RE COLLABORATING WITH THE
EDUCATION AND GIVING HIGH SCHOOL
STUDENTS SKILLS.
LASTLY I'LL MENTION THE COMMON
CORE, WHICH HAS BECOME WIDELY
ADOPTED AND REALLY BASED ON THE
PREMISE THAT COLLEGE READINESS
NEEDS TO BE BAKED IN FROM THE
BEGINNING ALL THROUGHOUT THE
K-12 EXPERIENCE.
>> CAN YOU GO A BIT DEEPER NOW
AND TALK ABOUT COLLEGE TO LOWIC
STUDENTS, STUDENTS OF COLOR AND
FIRST GENERATION STUDENTS.
ARE WE MAKING PROGRESS OR LOSING
GROUND?
>> I LIKE TO QUOTE MY DIRECTOR
FROM FHI 360 AND SHE SAID, WE
WANT STUDENTS OF COLOR AND FROM
LOW INCOME BACKGROUNDS TO HEAR
THE SAME HIGHER EDUCATION
MESSAGES THAT CHILDREN OF
COLLEGE KATED PARENTS TAKE A
GIVEN.
YOU CAN GO TO COLLEGE.
YOU CAN SUCCEED AND YOU WILL
HAVE MORE AND BETTER
OPPORTUNITIES IF YOU DO.
JUST TO SAY BY COLLEGE, WE SORT
OF MEAN THAT AS A PROXY FOR ALL
SORTS OF PROSECONDARY
OPPORTUNITIES, TWO YEAR, FOUR
YEAR COLLEGES, TECHNICAL
SCHOOLS, ANYTHING THAT GETS YOU
ON A PRODUCTIVE CAREER PATH WAY.
THE NEWS IS MIX PD.
I THOUGHT I WOULD TOUCH ON
ACADEMIC RIGOR, REMEDIATION AND
ENROLLMENT.
STARTING WITH THE BAD NEWS
LOOKING AT ACADEMIC RIGOR, WE
ARE FINDING YOU KNOW, AN
INCREASINGLY BIG DISALIGNMENT
BETWEEN HIGH SCHOOL EXPECTATIONS
AND CURRICULUM AND POST
SECONDARY EXPECTATIONS AND
CURRICULUM.
MANY, MANY HIGH SCHOOLS HAVE
WHAT THEY CONSIDER A COLLEGE
PREP CURRICULUM BUT IT'S OFTEN
BEEN CREATED IN COMPLETE
ISOLATION FROM POST SECONDARY
EXPECTATIONS OR CURRICULUM.
ADDITIONALLY, THE POST SECONDARY
PLACEMENT TESTS OFTEN BEAR
LITTLE RESEMBLANCE TO HIGH
SCHOOL CURRICULUM OR HIGH SCHOOL
ASSESSMENTS.
THIS IS SOME OF THE RESEARCH
COMING OUT FROM THE NATIONAL
CENTER OF PUBLIC POLICY AND
HIGHER EDUCATION.
ON THE POSITIVE SIDE, THE POST
SECONDARY SUCCESS CLABTY ARE IS
USING EXCITING WAY TO
PARTICULARLY ADDRESS THE
ALIGNMENT ISSUE BETWEEN K-12 AND
HIGHER ED.
I'LL SPEAK TO THAT MORE LATER
AND DEBORAH AND LISA CAN IF
FOLKS ARE INTERESTED.
LOOKING AT REMEDIATION, ONE
THIRD OF ALL IN-COMING COLLEGE
STUDENTS REQUIRE REMEDIATION.
AND WE KNOW THAT IS A PRETTY
STRONG PREDICTOR OF NOT GETTING
TO ATTAINMENT.
AND THE RATES OF BLACK STUDENTS
AND LATINO STUDENTS IN
REMEDIATION ARE ALMOST DOUBLE
THAT OF WHITE STUDENTS.
AND THIS IS COMING FROM RESEARCH
DONE BY NCES OVER MANY YEARS.
THEY'RE LOOKING AT FIRST YEAR
UNDERGRADUATE REMEDIAL COURSE
TAKING PATTERNS.
BUT THEY DID REPORT THIS JANUARY
THAT OVERALL FEWER INCOMING
COLLEGE STUDENTS ARE REQUIRING
REMEDIATION.
SO THERE IS SOME PROGRESS BEING
MADE.
AND THEN I'LL JUST MENTION
ENROLLMENT.
AGAIN, ON THE NOT SO GREAT SIDE,
THE NEW U.S. CENSUS BUREAU
REPORT FROM SEPTEMBER 2013 SHOWS
THAT AFTER SEVERAL YEARS OF
GAINS, COLLEGE ENROLLMENT IN THE
U.S. FELL BETWEEN 2011 AND 2012
BY HALF A MILLION STUDENTS.
BUT, ON A POSITIVE NOTE, FOR ONE
GROUP, LATINOS, COLLEGE
ENROLLMENTS WERE UP BY HALF A
MILLION.
BUT JUST TO PAINT A PICTURE OF
THE LATINO GROUP THAT'S MAKING
IT THERE TO COLLEGE, LATINO
STUDENTS ARE LESS LIKELY THAN
THEIR WHITE COUNTER PARTS TO
ENROLL IN A FOUR-YEAR COLLEGE.
THEY'RE MOST LIKELY TO ATTEND A
SELECT COLLEGE, LESS LIKELY TO
BE ENROLLED IN COLLEGE FULL TIME
AND MUCH LESS LIKELY TO COMPLETE
A BACHELOR'S DEGREE.
AGAIN THIS CONNECTS TO THE IDEA
OF UNDERMATCHING, THAT KIDS ARE
NOT MAKING — THEY'RE NOT
GETTING ADVICEMENT AND
COUNSELING TO MAKE REALLY GOOD
MATCHES.
SO GIVEN THIS MIXED PICTURE, WE
KNOW THAT PROGRESS REALLY NEEDS
TO BE ACCELERATED AND SUSTAINED.
AND THE GOOD NEWS IS NOT FOR
LACK OF TRYING OR KNOWLEDGE.
I REALLY — WE REALLY FEEL LIKE
WE KNOW MORE THAN EVER ABOUT
WHAT STUDENTS NEED TO BE COLLEGE
AND CAREER READY AND THERE'S AN
INCREDIBLE AMOUNT OF RESOURCES
THAT ARE AVAILABLE THAT ARE
FREE.
I'LL JUST MENTION ONE THAT WE
ENDED UP USING IN PSC IS THE
COMPLETION TOOL THAT'S ONLINE
AND FREE.
A HIGH SCHOOL CAN GO ONLINE AND
CHECK THEIR COMPLETION RATES OF
THEIR STUDENTS AND SORT OF BE
TRACKING HOW WELL THEIR STUDENTS
ARE — WHAT ARE PERCENTAGE OF
STUDENTS ARE THAT ARE COMPLETING
IT.
BUT THE RESOURCES THAT ARE
AVAILABLE, WHILE THERE ARE MANY,
THEY ARE STILL LIMITED.
AND A BIG ISSUE THAT THIS
INITIATIVE WAS TRYING TO ADDRESS
IS THE FRAGMENTATION OF SERVICES
AND SUPPORT.
THEY'RE REALLY NOT BEING SPREAD
IN AN EQUITABLE WAY TO ALL
STUDENTS.
AND PARTICULARLY FOR LOW-INCOME,
FIRST GENERATION STUDENTS OF
COLOR, IT CAN'T BE A PICK
ANCHOOSE MEN KNEW.
THEY NEED IT ALL.
THEY NEED ACADEMIC RIGOR, THE
LEARNING SKILLS, THE COGNITIVE
SKILLS AND THEN THEY NEED THE
COLLEGE KNOWLEDGE, THE NUTS AND
BOLTS WITH LIKE HOW HOW DO YOU
GET FROM BEING A NINTH GRADE NER
A HIGH SCHOOL TO ENROLLING IN A
POST SECONDARY INSTITUTION OR
TRAINING PROGRAM.
THAT IS SOMETHING THAT WE TRY TO
ADDRESS IN THE INITIATIVE AND
THAT NEEDS TO CONTINUE TO BE A
PRY TIR.
>> TELL US ABOUT THE POST
SECONDARY SUCCESS COLLABORATIVE
AND HOW IT'S ADDRESSING THE
CHALLENGES.
>> I'LL GIVE YOU A REALLY QUICK
THUMBNAIL SKICH.
WE'LL CONTINUE TO USE THE PSC AS
THE SHORTHAND.
IT LAUNCHED IN 2008 BY THE CITI
FOUNDATION.
IT WAS A FIVE-YEAR INITIATIVE
WITH A $5.1 MILLION INVESTMENT
BY CITI FOUNDATION.
AND WE CHOOSE, AS YOU MENTIONED,
THREE SITES, MIAMI-DADE,
PHILADELPHIA, SAN FRANCISCO.
AND IN EACH OF THOSE SITES WE
HAD A LEAD PARTNER THAT WAS THE
EDUCATION FUND.
THE REACH WAS TEN PILOT HIGH
SCHOOLS ACROSS THE THREE CITIES.
BUT SINCE THE INITIATIVE HAS
BEGUN, DOZENS OF NEW HIGH
SCHOOLS HAVE BEEN ENGAGED.
DOZENS AND DOZENS OF COMMUNITY
BASED PARTNERS.
AT OUR COUNT MOST RECENTLY WE
THINK WE'VE TOUCHED ABOUT 12,000
PLUS STUDENTS.
AND WE OUR — OUR THIRD
EVALUATION RESULTS ARE BASED ON
4500 OF THOSE STUDENTS FROM THE
CLASSES OF 20125 R 12 AND 2013.
SUSTAINABILITY WAS A KEY PART OF
THE INITIATIVE FROM THE
BEGINNING.
THIS WAS A FIVE-YEAR INITIATIVE.
THAT FELT PRETTY CURB AT THE
BEGINNING BUT WE KNEW THOSE FIVE
YEARS WAS GOING WHIP BY.
ONE OF THE WAYS WE DID THAT WAS
TO ASK THE LOCAL EDUCATION FUNDS
TO RAISE MATCHING FUNDS.
THEY ACTUALLY EXCEEDED THE MATCH
AND HAVE CONTINUED TO HAVE
RELATIONSHIPS WITH THOSE FUNDERS
BEYOND SORT OF THE FORMAL CITI
INITIAL TIF.
AND THEN THE PARTNERSHIP PIECE
CHI THINK WILL GET EMPHASIZED A
LOT, THAT BY CREATING
PARTNERSHIPS OR DEEPENING
PARTNERSHIPS THAT WERE FOCUSED
AROUND THE COMPREHENSIVE
APPROACH, LOOKING AT
FRAGMENTATION, THAT THAT WAS
SOMETHING THAT COULD BE
SUSTAINED BEYOND THE INITIATIVE.
AND THEN THE THIRD PARTY
EVALUATOR, JUST AN INVALUABLE
PARTNER, THE OMG CENTER FOR
COLLABORATIVE LEARNING, THEY
WERE WITH US FROM THE BEGINNING
PROVIDING FORMATIVE PROVIDINGS.
THEY REALLY WERE A LEARNING
PARTNER THROUGHOUT THE FIVE
YEARS AND HAVE BEEN ABLE TO
PROVIDE US WITH SOME OF THE
EXCITING DATA.
>> TELL US ABOUT THE ASSET
STRATEGY TOOL.
>> OKAY.
BEFORE I JUMP INTO THE TOOL,
JUST TO GIVE YOU A LITTLE BIT
MORE SENSE OF HOW THE PSC
WORKED — AND I THINK THE FIRST
SLIDE WILL SHOW SORT OF THIS
PATH WAY IMAGERY THAT WE STARTED
TO USE BECAUSE WE THOUGHT IT
WOULD BE HELPFUL.
JUST THE LOCAL LEADERSHIP WAS
ESSENTIAL.
A LOT OF TERMINOLOGY CALLS IT
THE BACKBONE ORGANIZATION.
BUT IT'S AN ORGANIZATION THAT
CAN WORK WITH DIFFERENT KINDS OF
STAKEHOLDERS FROM THE DISTRICT,
HIGHER ED BUSINESS, COMMUNITY
PARTNERS AND VERY IMPORTANTLY
SCHOOLS AND BUILD THESE
PARTNERSHIPS OF THESE LOCAL
STAKEHOLDERS AND FIGURE OUT IF
THEY'RE A TABLE THAT EXISTS THAT
THE INITIATIVE CAN JOIN.
DOES IT COMPLIMENT OTHER TABLGS
THAT EXIST?
THAT WAS THE CASE IN FRAN.
AND IN MIAMI IT WAS REALLY
FILLING A VOID.
SO IT BECAME THE TABLE.
AND IN EACH OF THE THREE CITIES
THERE WERE ACTUALLY MULTIPLE
TABLES BECAUSE THERE WAS SORT OF
THE HIGHER, THE ADVISORY KIND OF
COMPONENT AND THAT WOULD BE MADE
UP WITH THE UNIVERSITIES,
DISTRICT LEADERS, BUSINESS
LEADERS, HIGH SCHOOL PRINCIPALS,
THEN THERE WOULD BE A CORE
PARTNER GROUP, THE WORKER BEES.
LIKE, OKAY, IF WE'RE GETTING
THESE IMPERATIVES FROM THE
ADVISORY GROUP, HOW DO WE WORK
AS A PARTNERSHIP TO ACTUALIZE
THOSE.
AND THEN THERE WAS THE SCHOOL
LEVEL PARTNER TO SORT OF REALLY
KEEP EVERYONE AWARE OF THE REAL
ISSUES AND THE REAL NEEDS AT THE
SCHOOL LEVEL.
AGAIN THIS PART OF OUR PATH WAY
WAS LOOKING AT THE COMPREHENSIVE
APPROACH TO COLLEGE READINESS.
ONCE YOU SORT OF KNOW WHAT YOU
HAVE, YOU CAN START TO SEE ALL
OF THE WAYS OF DISCONNECTS.
SO THIS FOCUS ON ALIGNING
RESOURCES IN SMARTER WAYS OR IN
NEW WAYS TO BETTER MEET THE
NEEDS OF STUDENTS OR TO LEVERAGE
ADDITIONAL RESOURCES.
SO THAT WAS SORT OF OUR, WHAT WE
CALLED OUR PATH WAY TO BUILDING
THE WORK.
AND IF YOU GO TO THE NEXT
SLIDES, I JUST WANTED TO
HIGHLIGHT A LITTLE BIT ABOUT
SOME OF WHAT WE ENDED UP CALLING
TRAITS FOR SUCCESS.
SO WE REALLY LIKE TO EMPHASIZE,
THIS IS NOT AN ADD-ON PROGRAM.
IT'S REALLY ABOUT HELPING
SCHOOLS LOOK AT WHAT THEY HAVE
AND CREATE A STRONG FOCUS ON ALL
STUDENTS AND START USING THIS
COMPREHENSIVE APPROACH TO
COLLEGE READINESS.
AND WE FOUND THAT THE SCHOOLS
THAT DID THE BEST WITH THIS, GOT
THE BEST RESULTS, SHARED FIVE
TRAITS.
NONE OF THESE ARE NEW.
THEY'VE BEEN IN THE RESEARCH
FINDINGS FOR A LONG TIME BUT
THIS WAS SORT OF AN AFFIRMATION
OF THESE KINDS OF TRAITS THAT
SCHOOLS REALLY NEED AND THEY
NEED ALL OF THEM.
THEY CAN'T HAVE ONE OR TWO OR
SOME.
SO THAT THE LEADERSHIP OF THE
SCHOOL WAS VERY ENGAGED AND
DEBORAH CAN SPEAK TO THAT.
THIS REALLY TRUE COMMITMENT TO
FOCUSING ON ALL STUDENTS.
OF COURSE SCHOOLS WANTS TO SEE
ALL OF THEIR STUDENTS SUCCEED.
BUT THEY HAVE TO TAKE A LOOK AND
SAY, ARE WE DOING THIS?
AND IF NOT, HOW CAN WE.
USING THE ASSET MATCHING TO HELP
FILL OUT THE PICTURE, TO DIG
INTO WHAT THE SCHOOL IS DOING
AND WHAT IT HAS — JUST TO
PREVIEW A LITTLE BIT, WE DREW
HEAVILY FROM DAVID CONLEY'S
WORK, HIS RESEARCH TO COME UP
WITH OUR COMPREHENSIVE APPROACH
WHICH INCLUDES ACADEMIC
PREPARATION, INCLUDES LEARNING
SKILLS LIKE STUDY SKILLS, NOTE
TAKING SKILLS, TIME MANAGEMENT,
COGNITIVE BEHAVIOR SKILLS,
PROBLEM SOLVING, BEING ABLE TO
DO ANALYSIS AND RESEARCH.
AND THEN THE COLLEGE AWARENESS
OR COLLEGE KNOWLEDGE.
HOW DO YOU KNOW WHICH COLLEGES
TO LOOK AT?
HOW DO YOU KNOW IF THEY MATCH A
CAREER GOAL THAT YOU HAVE.
AND SO THIS TOOL WAS REALLY
DESIGNED TO HELP SCHOOLS
OPERATIONALIZE THIS COMPLICATED
FRAMEWORK THAT'S OUT THERE BUT
SEEMS TO BE THE RIGHT FRAMEWORK.
BUT IT'S SORT OF LIKE HOW DO WE
BEGIN TO TAKE THIS ON.
THE OTHER THING WAS THE
COMMITMENT TO BEGINNING IN NINTH
GRADE, THAT THE SCHOOLS THAT DID
THE BEST WITH THIS WORK REALLY
DID SORT OF LOOK AT WHAT THEY
WERE DOING IN THE NINTH GRADE
AND REALLY RACKET THAT UP.
AND THEN THE LAST TRAIT FOR
SUCCESS WAS BEING OPEN TO THE
PARTNERSHIPS TO CHANGING
PARTNERSHIPS, SCHOOLS HAVE A LOT
OF PARTNERSHIPS.
BUT SOMETIMES THEY'RE BASED ON
JUST HISTORY OR PROXIMITY AND SO
START GETTING MORE STRATEGIC
ABOUT THE PARTNERSHIPS THEY HAD.
WE GO TO THE NEXT SLIDE, I WILL
GET INTO FINALLY WHAT BOB CALLED
SOME IMPRESSIVE RESULTS THAT WE
WERE VERY EXCITED ABOUT.
WE GOT ACROSS ALL THREE CITIES,
WE WERE LOOKING AT THE TEN
SCHOOLS AND THEN IN EACH CITY WE
HAD A COMPARISON GROUP OF
SCHOOLS AND THEN WE WERE ALSO
LOOKING AT DISTRICT WIDE.
SO FOR THE COLLEGE ENROLLMENT
RATES IN THE THREE CITIES, THE
PSC SCHOOLS OUTPACED THE
DISTRICT AND COMPARISON SCHOOLS,
THEY HAD A 12% INCREASE IN THE
COLLEGE ENROLLMENT AND THE
DISTRICT SAW SOMETHING MORE
ALONG THE LINES OF 4 TO 5%.
AND IN COLLEGE PERSISTENCE, OUR
SCHOOLS SAW A 16% INCREASE.
SO THAT IN AND OF ITSELF
ACTUALLY WE WERE ABLE TO JUMP
OEF OUR ORIGINAL TARGET WHICH
WAS KIND OF A 10% INCREASE
ACROSS THE BOARD.
BUT THEN IN THE SCHOOLS WITH THE
FIVE TRAITS THAT I DESCRIBED, WE
SAW SOME REALLY EXCITING GAINS,
PARTICULARLY FOR AFRICAN
AMERICAN AND LATINO STUDENTS.
AND IN THOSE SCHOOLS WE SAW 39%
INCREASE IN COLLEGE ENROLLMENT
FOR AFRICAN AMERICAN AND LATINO
STUDENTS AND A 32% INCREASE IN
COLLEGE PERSISTENCE FOR
AFRICAN-AMERICAN AND LATINO
STUDENTS.
THOSE ARE THE MOST COMPELLING
FINDINGS.
THE OTHER INDICATOR THAT WE KIND
OF TOOK ON BECAUSE WE REALIZED
HOW IMPORTANT IT WAS, THE
COMPLETION.
OMG IS STILL COLLECTING AND
ANALYZING THE FINAL YEAR DATA
THAT FOLLOWS THE CLAPSZ OF 2013.
SO WE WILL HAVE SOME UPDATES ON
THE FINDINGS IN 2014.
AND THEN I WILL SPEAK TO ONE
MORE SLIDE BEFORE I GET TO TURN
IT OVER TO A COLLEAGUE DEBORAH,
GOING BACK TO YOUR ORIGINAL
QUESTION OF TELLING YOU MORE
ABOUT THE TOOL ITSELF.
SO THE SCENE SHOT THAT YOU'RE
SEEING IS OF THE ONLINE TOOL AND
TOOLKIT.
AND WHAT IT DOES IS IT REALLY
ENABLED A SCHOOL TO CAPTURE A
SNAPSHOT IN TIME OF THE SERVICES
SUPPORTS PROGRAMS AND POLICIES
IN PLACE AROUND THE FOUR KEY
ASSET AREAS.
THESE ARE DAVID CONLEY'S ASSET
AREAS THAT WE'VE REALLY
EMBRACED, THE KEY CONTENT
KNOWLEDGE, THE KEY LEARNING
SKILLS, THE KEY COGNITIVE
STRATEGIES AND THE KEY COLLEGE
KNOWLEDGE.
BUT WHEN WE WERE LOOKING AT THE
QUESTIONS OF WHAT ARE YOU DOING
IN YOUR SCHOOL, WHICH GRADES ARE
AFFECTED, WHICH STUDENTS ARE
AFFECTED, WE FELT LIKE THE
SCHOOLS ALSO HAD TO LOOK AT COST
CUTTING ISSUES THAT JUST MADE UP
PART OF THE FABRIC OF THE SCHOOL
AND THAT'S HOW IS THE SCHOOL
USING DATA.
SCHOOLS ARE AWASH IN DATA AND AS
RACHELLE NICHOLS LIKES TO SAY,
THEY'RE DATA DRUNK.
THEY'VE GOT TOO MUCH DATA.
TRYING TO GET THEM TO THINK
ABOUT HOW WERE THEY USING DATA,
WAS IT REALLY HELPING THEM, HOW
COULD THEY BE MORE EFFECTIVE, WE
ALSO WANTED THEM TO LOOK AT
ISSUES OF DIVERSITY AND EQUITY.
WERE THE STRATEGIES THEY WERE
CONSIDERING REALLY GOING TO HELP
THEM, YOU KNOW, CONTINUE TO
SERVE THE DIVERSE NEEDS AND
REALLY CREATE EQUITY IN THEIR
SCHOOL.
RELATED TO THAT WAS THE BUILDING
FAMILY ENGAGEMENT.
WAS THEIR FAMILY ENGAGEMENT
COMPONENT.
LASTLY, AGAIN, THIS REALLY CAME
OUT OF THE SCHOOLS THEMSELVES,
IT'S REALLY INTEREST OF LOOKING
AT MORE OF THE ALIGNMENT OF THE
HIGH SCHOOL AND HIGHER ED
CURRICULUM AND HOW TO ADDRESS
THE DISCONNECT THERE.
SO THE INFORMATION THAT YOU GET
FROM THIS TOOL WHICH IS ONLINE
AIN'T TAKES ABOUT 30 MINUTES FOR
AN INDIVIDUAL TO GO THROUGH THE
TOOL AND PROVIDE THEIR
PERSPECTIVE, WHICH IS THE DATA,
IS THAT ONCE YOU COLLECT THE
DATA, IT HELPS THE SCHOOL — AND
OUR TOOLKIT HAS WAYS FOR YOU TO
DO THIS, TO AGREE ON A SET OF
KEY PRIORITIES FOR THE YEAR.
YOU CAN'T DO IT ALL.
YU CAN'T TAKE IT ON ALL AT ONCE.
AND DEVELOP WAYS TO ADDRESS THE
PRIORITIES AND MEASURING
PROGRESS ALONG THE WAY.
AND IT'S FREE AND IT'S ONLINE
AND WE'RE HAPPY TO TALK FURTHER
WITH FOLKS WHO WANT TO LEARN
MORE ABOUT IT.
BUT IT CAN BE USED BY A SCHOOL,
IT CAN BE USED BY A DISTRICT, IT
CAN BE USED BY A LEAD
ORGANIZATION OR INTERMEDIARY
ORGANIZATION WORKING WITH A
NETWORK OF SCHOOLS.
IT'S GOT A LOT OF FLEXIBILITY IN
TERMS OF WHO CAN USE IT.
I JUST WANT TO HIGHLIGHT SOME OF
THE INTERESTING THINGS THAT CAME
OUT OF OUR SCHOOLS USING THE
ASSET MAPPING TOOL.
WE'VE GOT TEN SCHOOLS, THREE
VERY DIFFERENT CITIES.
THEY DO ALL USE THE ASSET
MAPPING TOOL INDEPENDENT OF EACH
OTHER BUT SOME COMMON PRIORITIES
CAME OUT.
ONE, THERE WAS AGREEMENT OF THIS
NEED TO BEGIN IN NINTH GRADE.
THAT THEY WERE NOT SERVING THEIR
NINTH GRADE STUDENTS WELL.
WHEN THEY LOOKED AT THE REALITY,
THEY WERE STARTING THE COLLEGE
PROCESS AT 11th AND 12th GRADE.
THEY ALSO SAW A NEED TO INCREASE
EXPOSURE OF ALL CHILDREN TO
DIFFERENT KINDS OF COLLEGE.
A LOT OF STUDENTS WERE SEEING
THE TWO YEAR COLLEGE AND THEY
NEED TO EXPAND THEIR HORIZON.
THE FASTA COMPLETION WAS A KEY
AREA AND THEN LOOKING AT WAYS TO
ALIGN HIGH SCHOOL AND COLLEGE
EXPECTATION.
THOSE WERE COMMON ACROSS ALL
THREE CITIES.
AND THEN EACH SITE OF COURSE
CAME UP WITH DIFFERENT UNIQUE
PRIORITIES AND APPROACHES.
AND I'LL JUST MENTION, SAN
FRANCISCO, WE'RE VERY SORRY THEY
CAN'T BE HERE TODAY, ONE OF
THEIR APPROACHES WAS THEY WORKED
ON A DATA SHARING AGREEMENT THAT
ALLOWED THE DATA COLLECTED TO
CONNECT EDU WITH THE COMMUNITY
BASED ORGANIZATION.
SAN FRANCISCO HAS AN AMAZING
ARRAY OF COMMUNITY BASED
ORGANIZATION BUT THERE WAS NO
SENSE OF WERE THEY DUPLICATING
EFFORTS IN ONE SCHOOL, WERE THEY
IGNORING A POPULATION IN ONE
SCHOOL, WERE STUDENTS GETTING
TOO MUCH OF ONE THING.
SO THIS DATA SHARING IS TARGETED
AROUND MAKING EVERYONE MORE
INVOLVED.
IN PHILADELPHIA, I THINK DEBORAH
IS GOING TO SPEAK TO THIS, THEY
ALLOWED HIGH SCHOOL TEACHERS AND
COLLEGE PROFESSORS TO VISIT EACH
OTHER'S CLASSROOMS IN A SAFE,
NEUTRAL ENVIRONMENT AND DISCUSS
WAYS THAT THEY COULD ON BOTH
SIDES HELP BETTER PREPARE
STUDENTS.
THE FOCUS COUSIN READING.
AND THE HIGH SCHOOLS WERE
THINKING HOW COULD THEY INCREASE
THE RIGOR OF READING ESPECIALLY
AROUND CONTENT.
AND FOR COLLEGES, THEY REALLY
STARTED THINKING ABOUT HOW COULD
THEY BETTER SCAFFOLD COLLEGES
FOR INCOMING FRESHMAN.
AND THEN MIAMI, WHICH I THINK
YOU'LL HEAR LATER FROM LISA,
ACTUALLY BROUGHT HIGH SCHOOL,
MATH TEACHERS AND COLLEGE MATH
PROFESSORS TOGETHER AND THEY
COCREATED A MATH CURRICULUM
CALLED THE COLLEGE READY MATH
CURRICULUM AND IT'S MORE HIGH
SCHOOL SENIORS AND IT'S BEING
PILOTED AROUND SCHOOLS IN MIAMI.
IT'S A WAY TO PREPARE THE
SENIORS TO MAKE THE TRANSITION
TO COLLEGE LEVEL MATH BY GOING
BACK TO THE BASICS AND
REINFORCING THE UNDERLYING MATH
KNOWLEDGE THAT THEY NEED.
A LOT OF SENIORS JUST BLOW OFF
MATH THEIR SENIOR YEAR.
THIS WAS THE WAY TO ADDRESS —
THAT WAS BASED ON DATA SHARING
BETWEEN THE HIGH SCHOOLS AND
HIGHER ED WHERE THEY SAW THE
MOST REMEDIATION WAS IN MATH.
SO BECAUSE VISUALS OFTEN SPEAK
MUCH LOUDER THAN WORDS, AND I'VE
BEEN TALKING FOR A LONG TIME, I
WANT TO SHOW A QUICK CLIP FROM A
VIDEO WE DID IN MIAMI BUT IT
REALLY DOES, IT TRY TO SHOW WHAT
ASSET MAPPING LOOKS LIKE AND
FELT LIKE IN MIAMI.
SO WE'LL LOOK AT THAT AND THEN
WE CAN TURN TO DEBORA.
>> THERE WAS A LOT TO COVER.
I WAS TRYING TO —
>> ONE QUESTION SO FAR.
>>> THANK YOU THAT WAS VERY
IMFORMATIVE.
NOW WE WOULD LIKE TO TURN TO
DEBRA AND HEAR ABOUT ASSET
MAPPING IN YOUR SCHOOL AND HOW
IT ENHANCED THE COMPLIMENTED THE
EFFORTS THAT WERE ALREADY UNDER
WAY AND SOME OF THE
OPPORTUNITIES AND CHALLENGES
THAT IT PROVIDED.
MAYBE IF YOU COULD SAY A FEW
WORDS ABYOUR SCHOOL.
>> SO KENSINGTON HIGH SCHOOL IS
A SMALL HIGH SCHOOL IN
PHILADELPHIA.
WE ARE IN AN INNER CITY HIGH
SCHOOL AND IT COUSIN — WE WERE
ONCE A LARGE HIGH SCHOOL AND OUR
SUPERINTENDENT AT THAT TIME
WANTED TO CREATE A SMALL SCHOOL
INITIATIVE.
SO BASICALLY, WITH THE WORK OF
COMMUNITY PARTNERS, WE WERE ABLE
TO TAKE A LARGE HIGH SCHOOL AND
ACTUALLY BREAK IT UP INTO
SMALLER HIGH SCHOOLS.
SO WE ARE A THEME-BASED HIGH
SCHOOL SO THERE'S A CREATIVE
PERFORMING ARTS HIGH SCHOOL, A
BUSINESS HIGH SCHOOL, A HEALTH
SCIENCE HIGH SCHOOL AND NOW
THERE'S A FOURTH ONE THAT'S AN
URBAN EDUCATION HIGH SCHOOL.
AND SO INITIALLY WHAT WE HAD
HEARD INFORMATION ABTHE CITI
POST SECONDARY GRANT, AS ANY
PRINCIPAL WHEN YOU HEAR ABOUT $5
MILLION YOU GET EXCITED BECAUSE
YOU THINK IMMEDIATELY TANGIBLE
RESOURCES, WHAT DOES THIS MEAN
FOR MY STUDENTS NOW.
THAT WAS REALLY A BIG CHALLENGE
FOR ME.
INITIALLY MEETING WITH THE CITI
FOLK BECAUSE I THOUGHT THAT WE
WERE GOING TO SEE SOMETHING
IMMEDIATELY, THAT WE WERE GOING
TO GET RESOURCES IMMEDIATELY.
THE ASSET MAPPING WAS A KEY
COMPONENT TO THE WORK.
I WAS AT AN ELEMENTARY SCHOOL
BEFORE, ELEMENTARY SCHOOL
PRINCIPAL AND TRANSITIONED INTO
THE WONDERFUL WORLD OF HIGH
SCHOOL.
YOU KNOW, WHEN I STARTED HIGH
SCHOOL, YOU WANT THE STOONTS TO
GO TO COLLEGE.
THERE'S THAT WISHFUL THINKING
THAT IT'S GOING TO HAPPEN.
WE'RE GOING TO TEACH, WE'RE
GOING TO PROVIDE STUDENTS WITH
THE ACADEMIC ENVIRONMENT, SAFE
ENVIRONMENT AND KIDS ARE JUST
GOING TO GO.
AND WE WEREN'T SEEING RESULTS
BECAUSE WE WEREN'T FOCUSED.
AND MAUD TALKED ABOUT THAT
FRAGMENTATION.
WE THOUGHT THERE WERE PIECES IN
PLACE AND THAT KIDS WERE GOING
TO IDEALLY WANT TO GO TO
COLLEGE.
BUT THAT WASN'T HAPPENING.
AND SO WHEN THE CITI POST
SECONDARY PROGRAM CAME AND THEY
CAME TO HELP MYSELF AND MY
STAFF, BECAUSE IT WASN'T JUST
ME, IT WAS TEACHERS AND THE
COUNSELOR, TO REALLY LOOK AT
WHERE WERE WE ON OUR FOCUS?
WERE WE FOCUSED ON CREATING A
COLLEGE AND CAREER GOING
ENVIRONMENT?
IT WAS VERY EYE OPENING FOR US
BECAUSE WE WEREN'T FOCUS DS
NUMBER ONE.
THEN WHEN WE SAT AT THE TABLE
WITH DIFFERENT PARTNERS AND WE
WERE ABLE TO LOOK AT THE
PARTNERS THAT WERE AT THE
TABLES, IT WAS VERY UNBALANCED.
SOME SCHOOLS HAD MORE PARTNERS,
SOME SCHOOLS HAD LESS PARTNERS.
MANY OF US COULDN'T ARCTIC CUE
LATE — BEFORE THE MAPPING, MOST
OF THE PARTNERS WERE WORKING AND
COMPLETING THEIR MISSION OF
THEIR ORGANIZATION AND NOT
NECESSARILY FOCUSING ON CREATING
A COLLEGE AND CAREER GOING
ENVIRONMENT.
SO THE ASSET MAPPING WAS A
CHALLENGE FOR US BECAUSE WE HAD
TO REFLECT.
WHICH IS SOMETHING USUALLY VERY
CHALLENGING FOR URBAN LEADERS
AND EDUCATOR TO DO.
THERE WASN'T A LOT OF TIME TO DO
IT.
BUT WE'RE VERY APPRECIATIVE THAT
I ALLOWED US TO SLOW DOWN, LOOK
AT OUR SCHOOLS AND LOOK AT WHERE
WERE SUPPORTS.
WERE WE FOCUSSING ON CREATING
THE COLLEGE GOING CAREER
ENVIRONMENT?
WHERE WAS THE TANGIBLE EVIDENCE
AS A SCHOOL THAT WE WERE WORKING
TOWARDS THAT?
SOME OF THE HIGHLIGHTS WAS THAT
WISHFUL THINKING HAD TO
TRANSLATE INTO SOMETHING
CONCRETE.
IT'S IN YOUR VISION STATEMENT
BUT WHAT DOES THAT MEAN?
WHAT ARE YOUR STRATEGIC GOALS?
HOW ARE YOU WORKING TOWARD
PROVIDING THE COLLEGE GOING
ENVIRONMENT.
ALL MEANS WHAT ARE WE PROVIDE
OUR STUDENTS WITH IEPs.
THOSE ARE IMPORTANT
CONVERSATIONS THAT WE NEEDED TO
HAVE.
AND THEN THAT COLLEGE READINESS,
WHAT DOES THAT MEAN.
FOR EXAMPLE, AT MY SCHOOL, A
THIRD OF MY STUDENTS ARE COMING
IN READING TWO TO THREE READING
LEVELS BELOW.
NOW YOU'RE TALKING HOW DO WE
ACCELERATE?
DHOU WE CATCH UP AS MANY
STUDENTS AS WE CAN SO THAT WHEN
THEY WALK INTO THAT COLLEGE
CAMPUS THEY'RE ABLE TO BE
SUCCESSFUL?
AND SO THE ASSET MAPPING PROCESS
WAS A VERY REFLECTIVE PROCESS
AND IT HELPED US CREATE A
CULTURE, CREATE A CULTURE,
DEVELOP A CULTURE AND ACTUALLY
PUT ACTUAL GOALS TO WHAT WE WERE
SAYING IN OUR VISION STATEMENT
AND IN OUR MISSION STATEMENT.
THOSE ARE SOME OF THE HIGHLIGHTS
OF THE ASSET MAPPING TOOL.
>> COULD YOU TELL A LITTLE MORE
ABOUT THE INSTRUCTIONAL ROUNDS
IN.
>> MY TEACHERS SAY THIS IS THE
BEST REFRESHER THEY'VE HAD.
I HAVE TO AGREE.
I'VE GOB ON THE INSTRUCTIONAL
ROUNDS WITH THE TEACHERS.
ONE OF THE THINGS THAT THE AS
MET MAPPING TOOL ALLOWED US TO
DO AT OUR SCHOOL, WE SAW THAT WE
DIDN'T HAVE UNIVERSITY
PARTNERSHIPS.
WE'RE IN PHILADELPHIA WITH TONS
OF UNIVERSITIES.
WE MAD ZERO UNIVERSITY
PARTNERSHIPS.
AND OF COURSE I'M A PRINCIPAL.
IT'S HARD FOR ANY TO MEET WITH A
DEEN.
BUT WHEN THE FOLKS AT CITI CAME
ON BOARD — ONE OF THE BEAUTIFUL
THING WE HAD AT THAT TIME, WE
HAD TWO DESIGNATED EMPLOYEES
THAT HELPED US WITH THE PROCESS,
THE INITIATIVE.
IT'S NICE WHEN YOU HAVE SOMEONE
WHO CAN HELP YOU LEVERAGE THE
SUPPORTS.
SO WE WERE ABLE TO LOOK AT SOME
UNIVERSITY PARTNERSHIPS, BEGIN
TO HAVE DISCUSSIONS.
SO ONE OF OUR UNIVERSITY
PARTNERS WAS TEMPLE UNIVERSITY
AND OUR TEACHERS TALKED ABOUT
HOW THERE'S A BIG GAP, AS MAUD
TALKED ABOUT.
THERE WERE A LOT OF KIDS GOING
INTO COLLEGE UNPREPARED, TAKING
REMEDIAL COURSES IN READING AND
WRITING AND WE REALLY WANTED TO
LOOK AT HOW DO WE CLOSE THAT
GAP.
SO THE INSTRUCTIONAL ROUND, IT'S
MEDICAL CONCEPT APPLIED TO THE
EDUCATIONAL WORLD.
WHAT WE DID IS WE DID SOME
CROSS-VISITS SO OUR SOCIAL
STUDYING AND ENGLISH TEACHERS
WENT TO TEMPLE UNIVERSITY, IT
WAS VERY NONINTRUSIVE.
THE PROFESSORS OPENED THE DOORS
TO US AS SILENT OBSERVERS.
WE WERE LOOKING AT THE LENS OF
HOW DO WE ANALYZE TEXT.
HOW ARE UNIVERSITY PROFESSORS
ANALYZING TEXTS.
AND THEN VICE VERSA, THE
UNIVERSITY PROFESSORS CAME INTO
OUR ENGLISH CLASSES AND LOOKED
AT HOW OUR TEACHERS ARE TEACHING
THE SKILLS ANALYZING TEXT.
ONCE WE HAD THOSE VISITS WE SAT
TOGETHER AS A COLLABORATIVE
GROUP AND IT WAS VERY
NONJUDGMENTAL BUT IT WAS A
PROCESS THAT ALLOWED US TO TALK
ABOUT EVIDENCE, WHAT WE SAW, AND
THEN IT ALLOWED US, AS A CLAB
TIFF GROUP, TO REALLY LOOK AT
WHAT ARE SOME OF THE
SHORTCOMINGS.
WE LOOKED AT LESSON PLANS.
WE LOOKED AT WRITING AND ONE OF
THE BIG AHAS THAT WE SAW IN THE
WRITING WAS IN HIGH SCHOOL WE
WERE TEACHING KIDS TO WRITE A
FIVE PARAGRAPH ESSAY IN THEIR
FIRST YEAR THEY WERE SUPPOSED TO
BE ABLE TO WRITE A TEN-PAGE
PAPER.
WE LOOKED AT LITERATURE.
WE LOOKED AT WHAT TEXTS ARE OUR
STUDENTS READING.
AND WE SAW THAT THERE WERE HUGE
GAPS WITH RIGOR.
OUR STUDENTS WEREN'T READING THE
TEXTS THAT THEY SHOULD BE BEFORE
THEY ENTER INTO THE FRESHMAN
CAMPUS.
OUT OF THE SPRING INSTITUTE, THE
INSTRUCTIONAL ROUNDS HAVE BEEN
THAT TEACHERS HAVE CONSTANTLY
GIVEN US POSITIVE FEEDBACK ABOUT
HOW IT'S THE BEST PROFESSIONAL
DEVELOPMENT.
AND SO WE'VE BEEN VERY EXCITED
ABOUT THAT PROCESS.
>> AND JUST TO CLARIFY, THE FOUR
HIGH SCHOOLS IN PHILADELPHIA,
EACH PARTICIPATED IN
INSTRUCTIONAL ROUNDS WITH THE
COMMUNE COLLEGE OF PHILADELPHIA
AND TEMPLE UNIVERSITY AND THEN I
THINK FOR THE PAST THREE MAYS OR
MAYBE AT LEAST — THERE WAS A
SPRING INSTITUTE THAT BROUGHT
EVERYONE TOGETHER WHERE WE WERE
ABLE TO SORT OF SHARE WHAT WAS
RENDER ON THE INSTRUCTIONAL
ROUNDS AND ALSO PLAN NEXT STEPS
WHICH WERE VERY IMPORTANT.
>> THAT WAS THE KEY, WERE THE
NEXT STEPS.
>> WHAT HAVE THE RESULTS BEEN
SINCE YOU STARTED THIS —
>> EXCITING RESULTS.
WE — ONE OF MY MOST EXCITING
RESULTS HAS BEEN THAT WHEN YOU
LOOK AT OUR DATA FROM 2010 TO
2013, OUR COLLEGE ENROLLMENT
RATE HAS GONE UP 24%.
THAT IS HUGE.
AND THAT'S SO IMPORTANT.
BECAUSE — AND I'VE SAID THIS
BEFORE.
WE WENT FROM A SCHOOL AND
ORGANIZATION WHERE WE WANTED
KIDS TO GO TO COLLEGE, TO NOW
THE EXPECTATION IS NOT ARE YOU
GOING, IT'S WHERE ARE YOU GOING.
AND THAT'S THE EXCITING PART.
SO YOU SEE NOW OUR STUDENTS ARE
GETTING MULTIPLE ACCEPTANCES TO
SCHOOL.
NOW THEY'RE SELECTIVE AS TO
WHERE THEY WANT TO GO.
STUDENTS ARE LOOKING AT
FOUR-YEAR COLLEGES.
ONE OF THE MOST EXCITING
THINGS — I THINK IT'S ON SLIDE
SIX.
LAST YEAR WE WERE ABLE TO SEND A
COHORT OF STUDENTS TO A
UNIVERSITY.
SO THAT WAS — WE STARTED
THINKING THAT SOME OF OUR
STUDENTS WERE REALLY — NOT
THINKING.
WE FOUND OUT THAT SOME OF OUR
STUDENTS WERE STRUGGLING WHEN
THEY WERE GOING TO A UNIVERSITY
ALONE.
SO THERE WERE JUST DIFFERENT
ISSUES, CULTURE SHOCK, YOU KNOW,
JUST THE LATINO COMMUNITY IS A
VERY CLOSE COMMUNITY.
SO THERE WERE DIFFERENT ISSUES
THAT THE KIDS WERE DEALING WITH.
WE DECIDED AS A STAFF WHAT ABOUT
SENDING KIDS TO A UNIVERSITY AS
A COHORT.
IT'S ALMOST LIKE THE UNIVERSITY
SELECTED THE KIDS.
WE DIDN'T KNOW WHAT SCHOOL TO
PICK OU HOW THIS WAS GOING TO
HAPPEN.
KIDS WENT TO A SPECIFIC
UNIVERSITY, FELL IN LOVE WITH IT
AND ONE OF THE AMAZING THINGS I
THINK THAT THEY LOVED THAT
UNIVERSITY BECAUSE IT REFLECTS
OUR HIGH SCHOOL.
WE HAVE A BIG FAMILY APPROACH,
AND THIS UNIVERSITY DOES AS WELL
WHERE THEY HAVE AN ACT 101
PROGRAM WHERE THE STUDENTS GO TO
THE UNIVERSITY DURING THE SUMMER
WHICH IS VERY IMPORTANT.
BECAUSE THROUGH OUR WORK WITH
PHILADELPHIA POST SECONDARY,
WHICH IS WHAT IT'S CALLED NOW,
IN THE SUMMER, AS KIDS GOT
ACCEPTED TO A COLLEGE OR
UNIVERSITY, SOMETHING WOULD
HAPPEN DURING THE SUMMERTIME
WHICH WE STILL DON'T KNOW.
IT'S A MYSTERY.
THEY WOULDN'T SHOW UP IN THE
FALL.
IT COULD BE FAMILY ISSUES,
WHATEVER, THE KIDS WOULDN'T SHOW
UP.
SO NOW THIS PARTICULAR
UNIVERSITY HAS A SUMMER PROGRAM.
WE SENT TEN UNITS.
ACTUALLY, NINE WENT AT OUT OF
THE NINE, SEVEN ARE STILL THERE
AND THAT'S SUPER EXCITING.
WE WENT TO VISIT THEM ABOUT TWO
WEEKS AGO AND WE DO THAT AS
WELL.
WE STAY CONNECTED WITH OUR
STUDENTS BECAUSE PART OF OUR
WORK ALSO HAS BEEN IT'S NOT JUST
ABOUT GETTING THEM INTO THAT
COLLEGE, IT'S ABOUT MAKING SURE
THEY HAVE SUCCESS AND THAT THEY
STAY.
AND THAT LOOKS LIKE — I MEAN
SOCIAL MEDIA HAS BEEN AMAZING IN
THAT AREA BECAUSE WE HAVE A
FACEBOOK PAGE, THE STUDENTS THAT
ARE IN DIFFERENT UNIVERSITIES,
THEY STILL FACEBOOK THE
COUNSELOR AT MY SCHOOL TO ASK
QUESTIONS.
EVEN AT THE LOCAL COMMUNITY
COLLEGE, THEY'LL ASK QUESTIONS
ABOUT FINANCIAL AID.
WE WERE ABLE TO, WE HAVE A
COLLEGE ACCESS COORDINATOR WHO'S
THERE FIVE DAYS A WEEK AND HER
ROLE HAS BEEN TO HELP US
CONTINUE TO MOVE ON CREATING THE
STRONG COLLEGE AND CAREER GOING
CULTURE.
SO SHE'S ALWAYS AVAILABLE ALSO
FOR STUDENTS WHO ARE IN COLLEGE.
SO THEY COME THERE OR THEY MIGHT
GO TO CENTER CITY TO THEIR
OFFICE.
THE BEAUTIFUL THING WITH THIS
WORK IS IT'S CHANGED THE CULTURE
OF OUR SCHOOL.
IT'S NOT JUST WISHFUL THINKING.
IT'S TANGIBLE STRATEGIES,
SUPPORT.
IT'S THE INSTRUCTIONAL PROGRAM
HAS CHANGED AND IS CHANGING.
OUR NINTH GRADERS NOW, THE
TEACHERS GOT TOGETHER AND SAID
WE REALLY HAVE TO FOCUS ON
WRITING AND TEACHING OUR NINTH
GRADER TO WRITE A GOOD RESEARCH
PAPER.
WE'RE CURRENTLY WORKING ON THAT
NOW SO THAT WHEN THEY'RE SENIORS
THEY'RE ALREADY COMFORTABLE WITH
WRITING THAT TEN-PAGE PAPER.
WE'VE MOVED AWAY FROM THE FIVE
PARAGRAPH.
WE STILL DO IT BUT IT'S NOT THE
ALL IN ALL.
USING RUB RICKS TO ANALYZE YOUR
WRITING AND GIVING THE STUDENTS
FEDBACK ON HOW THEY BECOME
BETTER WRITERS AND RESEARCHERS.
WE'RE REALLY EXCITED ABOUT THAT
WORK AND HOW THESE INSTRUCTIONAL
ROUNDS CHANGE THE CULTURE OF OUR
SCHOOL.
>> THAT'S TERRIFIC.
WE'RE HAPPY TO HAVE LISA JOIN US
FROM THE EDUCATION FUND IN
MIAMI-DADE.
TELL US WHAT THE WORK LOOKED
LIKE IN MIAMI AND HOW IT CHANGED
THE SCHOOL THERE.
>> SURE.
SO IN MIAMI-DADE IT'S ONE OF THE
LARGEST DISTRICTS IN THE UNITED
STATES.
IT'S NUMBER FOUR.
SO WE REALLY TRIED TO ENCOMPASS
A VARIETY OF STRATEGIES AND
COMPONENT PS ON THIS SLIDE
YOU'LL SEE A FEW OF THEM LISTED
HERE.
USING THE ASSET MAP WORKSHOP —
I'LL GO INTO SOME DETAIL AS TO
HOW WE WORKED THROUGH THAT
PROCESS.
GETTING HIGHER ED WHEN COMMUNITY
PARTNERS ENGAGED, WE CREATED
COLLEGE CLUBS IN THE SCHOOL
TARGETING STUDENTS FROM NINTH TO
12th GRADE.
THE STUDENTS NOW GO ON COLLEGE
CAMPUS TOURS ALL THROW FLORIDA
AND IS SOME HAVE EXPANDED BEYOND
FLORIDA.
HELPING THE STUDENTS WITH
COLLEGE SEARCH, FINANCIAL AID,
WE HAVE THE MARATHONS THAT WE'RE
HOLDING EVERY YEAR.
IT'S BEEN A VERY STRONG
COMPONENT OF THE PROGRAM THAT
WE'VE HAD A LOT OF SUCCESS OVER
THE PAST FEW YEARS.
THEY COME TOGETHER AND ASSIST
WITH THESE COMPLETION EVENTS.
REALLY THE GOAL IS TO COMPLETE
THE NUMBER OF COMPLETIONS AND
APPLICATIONS THAT ARE SUBMITTED
IN EACH OF THE SCHOOLS.
SO PRINCIPALS HAVE REALLY MADE
THIS PRIORITY NUMBER ONE AND
THEY WANT EVERY SENIOR TO HAVE
COMPLETED IT.
THE MAJORITY OF THE STUDENTS WE
HAVE IN MIAMI-DADE, THEY'RE
FIRST GENERATION.
KNOWING THIS, THE PARENTS ARE
GOING THROUGH THE PROCESS FOR
THE FIRST TIME, AS IS THE
STUDENT.
THE FORMS CAN BE CONFUSING AND
OVERWHELMING.
IT'S CRITICAL FOR THEM TO BE
GIVEN THE SUPPORT INFORMATION,
YOU KNOW, FACE TO FACE, REALLY
TAILORED TO THEIR NEEDS.
SO WE'VE HAD GREAT SUCCESS IN
INCREASING THE NUMBER OF
APPLICATIONS BY STUDENTS IN
PRIOR YEARS THAT THIS YEAR WAS
THE FIRST YEAR THAT THE ENTIRE
DISTRICT OPENED UP THESE EVENTS,
YOU KNOW, TO EVERY SINGLE HIGH
SCHOOL.
THEY'VE BEEN UNDER WAY SINCE
JANUARY AN WILL CONTINUE THROUGH
MARCH AND APRIL.
THE COMPLETION NUMBERS ARE
COLLECTED YEAR TO YEAR, EVERY
FEW WEEKS IT'S UPDATED SO WE CAN
SEE WHERE THE GROWTH IS
HAPPENING, DIFFERENT TRENDS AND
HOW CAN THEY IMPROVE YEAR TO
YEAR.
>> AND A GREAT PARTNER WE HAD IN
THIS PROCESS WAS MIAMI-DADE
COLLEGE HERE IN SORD.
THEY'VE REALLY INVESTED IN THE
STUDENTS OF MIAMI-DADE.
THEY HELP SUPPLY THE ONES COMING
THROUGH TO WALK THROUGH THE
PRESENTATION.
WALKING THROUGH THE PROCESS STEP
BY STEP BUT ALSO THINGS THAT
STUDENTS AND PARENTS SHOULD BE
THINKING ABOUT.
AND THEIR NEXT STEP AND JOURNEY
INTO COLLEGE.
THE STUDENTS AND THE PARENTS
HAVE AN OPPORTUNITY TO WALK
THROUGH THE PROCESS, ASK THE
EXPERTS ANY QUESTIONS, LEARN
ABOUT THE AMOUNT OF AID THAT
THEY WOULD BE ELIGIBLE FOR AND I
THINK AT THIS POINT, YOU KNOW,
THE PROCESS AND THE IDEA OF
GOING TO COLLEGE BECOMES A
LITTLE MORE REAL, MORE TANGIBLE.
AND THESE EVENTS, YOU KNOW,
THEY'RE MARKETED TO ALL EVENTS
AND PARENTS.
AND THE SIZE OF THE EVENT AND
THE TIME FRAME WILL VARY BY
SCHOOL.
SOME HAVE MORE SUCCESS IN THE
EVENINGS FROM 6:00 TO 8:00 P.M.
SOME HAVE FOUND SUCCESS ON THE
WEEKENDS OF SOME HOLD THE EVENTS
DURING SCHOOL HOURS AND USE FREE
PERIODS FOR THEIR STUDENTS TO
COMPLETE THE WORK.
THE COLLEGE CLUBS THAT WERE
CREATED FOR NOOIBT THROUGH 12th
GRADE, WE REALLY TRIED TO
ENCOURAGE THAT COLLEGE-GOING
CULTURE AND ENVIRONMENT FROM AS
EARLY AS NINTH GRADE.
WE'VE SEEN SOME WORK UNDERWAY IN
THE MIDDLE SCHOOLS WHICH IS
REALLY EXCITING BECAUSE THEN THE
STUDENTS COME INTO NINTH GRADE
ALREADY EXCITED THINKING ABOUT
THAT STEP.
COLLEGE CAMPUS TOURS AND
BUSINESS HAS BEEN EYE OPENING —
[ INAUDIBLE ]
>> THEY'RE ABLE TO TOUR COLLEGE
CAMPUSES, BEEN ABLE TO PAIR UP
WITH DIFFERENT ALUMNI FROM THEIR
HIGH SCHOOL THAT ARE NOW
ATTENDING THE COLLEGE, HEAR FROM
OFFICERS AND REPRESENTATIVES.
IT REALLY BUILDS AN EXCITEMENT
IN THE STUDENTS THAT THEY BRING
BACK WITH THEM TO THE HIGH
SCHOOL, HELPING TO BUILDING THE
COLLEGE-GOING CULTURE.
SO THEN I COULD TAKE A LITTLE
BIT ABOUT, ON THE NEXT SLIDE,
THE ASSET MAPPING PROCESS WITHIN
MIAMI-DADE.
IT'S RALLY BUILD AN AWARENESS
AMONG THE FACULTY.
IT BEGINS MIDDLE SCHOOL, NINTH
GRADE.
WE BRING TOGETHER EACH YEAR —
THE ASSET MAPPING IS DONE ONCE A
YEAR AND WE BRING TEN TO 15
FACULTY TO PARTICIPATE IN THE
MEETING.
SO WE'VE HAD PRINCIPALS WITH
PARTICIPATE, COUNSELORS,
DEPARTMENT HEADS.
WE'VE TRADITIONALLY USED THE PEN
AND PENCIL FOR MAPPING BUT NOW
WE HAVE THE ONLINE TOOL AND
WE'LL BE USING THAT IN THE
2013/2004 SCHOOL.
THEY LITERALLY MAP THE COLLEGE
READINESS RESOURCES AND NEEDS IN
THEIR SCHOOL.
SO THE FACULTY DISCOVERED THAT
THEY MAY NOT HAVE KNOWN WERE
THERE OR REALIZED EXISTED.
SO AS WAS NOTED EARLIER, IT'S
REALLY A COMPREHENSIVE APPROACH.
THEY THINK ABOUT WHERE IS THE
DISCONNECT.
HOW CAN WE ALIGN RESOURCES.
HOW CAN WE LENCH EXISTING
RESOURCES.
AND WE FOUND THAT THE ASSET
MAPPING PROCESS CREATES AN
ENVIRONMENT WHERE STUDENTS ARE
COLLEGE ELIGIBLE, ACADEMICALLY
PREPARED FOR HIGHER EDUCATION.
AND CONSIDERING HOW THE
COURSEWORK IS ALIGNED TO COLLEGE
CURRICULUM AND REDUCING THE NEED
FOR REMEDIATION.
STUDENTS HAVE COLLEGE
ASPIRATIONS AND THEY'RE REALLY
PART OF AN ENVIRONMENT THAT
PROMOTES THE COLLEGE GOING
CULTURE.
THEY'RE AWARE OF BUILDING HIGHER
EXPECTATION FOR THE STUDENTS.
SO FOR THE FOUR ASSET MAPS THAT
WE HAVE, AGAIN IT'S BASED ON THE
FRAMEWORK AND RESEARCH OF DAVID
CONNELLY.
EACH OF THE MAPS HAVE VARIOUS
COMPONENTS.
SO THEY RATE HOW THEY'RE DOING
IN EACH AREA, WHERE THEY NEED
IMPROVEMENT, ARE THEY DOING
THINGS WITH FIDELITY AND
TRACKING THE EVIDENCE AS TO, HOW
DO WE KNOW THIS IS ACTUALLY
BEING DONE.
AND THEN ONCE THEY GO TO THE
MAP, THEY'RE ABLE TO IDENTIFY
THE TOP THREE PRIORITIES FOCUS
ON THE YEAR WHERE THE
IMPROVEMENT IS MOST NEEDED AND
WHAT REALISTICALLY CAN THEY WORK
ON FOR THAT YEAR.
THEY ARE ABLE TO TRACK AND
MEASURE THAT WORK.
SO JUST TO GIVE YOU AN EXAMPLE
OF SOME OF THE COMPONENTS THAT
ARE WITHIN THE MAP, THE KEY
CONTENTS MAP, THIS IS REALLY
AROUND THE FOUNDATIONAL OR BIG
IDEAS OF THE COURSE PROJECT THAT
STUDENTS MUST KNOW IN ORDER TO
MOVE ON TO POST SECONDARY
PROGRAM.
SO AN EXAMPLE OF THIS IS OUR
STAFF PROVIDED WITH THE
APPROPRIATE TOOLS AND RESOURCES
TO STRENGTHEN, INTEGRATE,
MEASURE AND COORDINATE KEY
LEARNING ABILITIES.
AND WE FOUND THAT IN MANY OF THE
SCHOOLS THAT FACULTY FELT THAT
THEY WERE LACKING RESOURCES,
PARTICULARLY PROFESSIONAL
DEVELOPMENT AND THEY MADE ACTION
ITEMS AND GOALS TO TAYLOR THEIR
PROFESSIONAL DEVELOPMENT TO
BETTER SUIT THE STAFF AND THEIR
SCHOOL NEEDS.
THE SECOND MAP, THE KEY
COGNITIVE MAP IS ABOUT WAYS OF
THINKING THAT ARE NECESSARY FOR
COLLEGE LEVEL WORK.
SO AN EXAMPLE OF A COMPONENT IS
ASKING THE FACULTY OF YOUR
SCHOOL, REQUIRES STUDENTS TO
REFLECT, ANALYZE, EVALUATE,
SOLVE PROBLEMS AND USE
CONVENTIONAL FORMS OF REASON.
SO HOW DO WE KNOW THIS IS BEING
DONE.
THIS IS WHERE THE INPUT FROM THE
TEACHERS IS REALLY CRITICAL
SPEAKING TO THEIR INSTRUCTION
PRACTICES, THEIR KRUK LUM.
AS NOTED IN PHILADELPHIA, WE
JUST COMPLETED A PROJECT IN
MARCH WITH MIAMI-DADE PUBLIC
SCHOOLS PAIRING UP WITH
MIAMI-DADE COLLEGE ENGLISH AND
MATT FACULTY.
THEY WERE ABLE TO GO INTO THEIR
CLASSROOM, SEE THEIR CURRICULUM
TO SEE WHERE THE DIFFERENCES ARE
IN THE CURRICULUM, SHARE LESSONS
AND IT WAS REALLY AN EYE-OPENING
EXPERIENCE.
THE THIRD MAP, KEY LEARNING
SKILLS, IS WHERE STUDENTS TAKE
OICH THEIR OWN LEARNING AND SHOW
MASTERY OF SPECIFIC LEARNING
TECHNIQUES.
ONE OF THE COMPONENTS ARE ARE
STUDENTS SUPPORTED IN DEVELOPING
TIME MANAGEMENT SKILLS.
REALLY A KEY LAKE THIS IS A
SKILL THEY NEED TO BE
SUCCESSFUL.
LOOK BACK IN YOUR FACULTY, IS
THIS BEING DONE IN YOUR SCHOOL
AND HOW DO YOU KNOW IT'S BEING
DONE.
SO SOME SCHOOLS HAVEN'T
IMPLEMENTED LESSON PLANS.
WHERE ARE WE ON TIME MANAGEMENT
TO BE ADDRESSED ACROSS DIFFERENT
CLASSES, INFUSED IN THE
INSTRUCTION ACROSS THE YEAR AND
SOME THEM HAVE BOUGHT PLANNERS
FOR ALL OF THE STUDENTS IN THE
SCHOOLS TO HELP IMPLEMENT THAT
AREA.
AND THEN THE FINAL MAP IS REALLY
IS NONG AND SKILLS NECESSARY TO
NAVIGATE THE TRANSITION FROM
HIGH SCHOOL TO ANY TYPE OF POST
SECONDARY PROGRAM.
SO ONE TO HAVE COMPONENTS ARE
ARE IS STUDENTS PARTICIPATING IN
COLLEGE CAMPUSES.
SO FOR THE MIAMI PROGRAM WE
REALLY HAD TO THINK AT FIRST,
YOU KNOW, LOCALLY, WHAT ARE THE
COLLEGE OPTIONS FOR THE STUDENTS
IN OUR AREA.
SO IT'S MIAMI-DADE COLLEGE, IT'S
FLORIDA INTERNATIONAL COLLEGE,
UNIVERSITY OF MIAMI, SO WE
REALLY WANTED TO GIVE AN
OPPORTUNITY FOR THE STUDENTS TO
GET ON THE CAMPUSES, SEE WHAT A
COLLEGE EXPERIENCE IS LIKE AND
THEN TRIPS HAVE EXTENDED TO
OTHER PARTS OF FLORIDA AND THEN
OUTSIDE OF THE STATE.
SO AGAIN LOOKING TOWARDS IT'S
REALLY AN EYE OPENING EXPERIENCE
FOR THE STUDENTS AND I THINK AT
THAT POINT, YOU KNOW, THE
COLLEGE — THE IDEA OF COLLEGE
BECOMES REAL AND THEN THEY COME
BACK TO THE HIGH SCHOOL AND THEY
UNDERSTAND THE DIFFERENT THINGS
THAT NEED TO BE DONE IN ORDER
FOR THEM TO MOVE THROUGH HIGH
SCHOOL TO BE SUCCESSFUL,
GRADUATE AND THEN MOVE ON TO THE
PROGRAMS.
SO THAT'S THE FORMAT AND THE
WORK THAT WE DO EVERY YEAR WITH
THE PARTNER SCHOOL SITES.
>> GREAT.
WELL, THANK YOU.
MAUD, YOU MENTIONED THE TOOLS
ONLINE.
HOW CAN PEOPLE WATCHING THIS
MAKE USE OF THESE RESOURCES?
>> SO YOU CAN ACCESS THE TOOLS
THROUGH THE POST SECONDARY
SUCCESS.ORG WEBSITE.
YOU COULD ALSO E-MAIL ME AND I
THINK MY CONTACT INFORMATION IS
ON THE LAST SLIDE.
BUT BASICALLY IT'S REALLY WHAT
WE'VE TRIED TO DO IS DESIGN,
GIVE YOU THE TOOL ITSELF, AND
LISA TALKED ABOUT THE FACT THAT
IN MIAMI IT TAKES A FULL DAY TO
WORK THROUGH EACH OF THE
COMPONENTS.
AND THE TOOL NOW THAT IT'S
ONLINE, WE HOPE WILL SORT OF
ACCELERATE THE PROCESS A LITTLE
BIT, AT LEAST.
I MEAN, THE TOOL IS DESIGNED FOR
ANY SCHOOL STAFF PERSON AS WELL
AS PARTNERS FROM OUTSIDE THE
SCHOOL WHO YOU THINK HAVE A GOOD
ENOUGH KNOWLEDGE OR PERSPECTIVE
ON THE SCHOOL AND YOU COULD ALSO
INVITE THE INTERMEDIARY, SAY
THAT YOU'RE WORKING CLOSELY
WITH.
SO IT REALLY CAN BE MORE
INCLUSIVE NOW THAT IT'S ONLINE.
IT TAKES ABOUT 30 MINUTES PER
PERSON PO TAKE.
BECAUSE IT'S ONLINE, THE DATA
CAN BE TABULATED MUCH MORE
EASILY THAN AGAIN THE PEN AND
PAPER PROCESS THAT WE'VE BEEN
USING.
AND THEN THE TOOLKIT ITSELF,
BECAUSE THE TOOL — TAKING THE
SURVEY OR THE ASSESSMENT IS
REALLY JUST SORT OF THE FIRST
STEP.
THE TOOLKIT THAT WE DESIGNED,
REALLY DRAWING FROM THE
RESOURCES THAT WE GOT FROM THE
SITE SERVE DIFFERENT PROTOCOLS
FOR HOW TO DISCUSS THE DATA,
SUGGESTED AGENDAS, SUGGESTED
SORT OF TIMELINES.
AND MIAMI, YOU KNOW, THEY HAVE
MADE IT SO IT'S A DAY LONG
PROCESS.
IN SOME OTHER PLACES THAT MIGHT
NOT BE POSSIBLE BUT SORT OF
GIVING IT AN IDEAL AMOUNT OF
TIME THAT CAN BE SPENT.
AND REALLY THE TEMPLATES AROUND
COMING UP WITH PRIORITIES AND AN
ACTION PLAN.
AND OF COURSE IT ALSO KIND OF
GIVES YOU THE RESEARCH AND
RATIONALE BEHIND THE COMPONENTS
THAT THE ASSET MAP IS DESIGNED
AROUND.
SO OUR HOPE IS THAT BY HAVING IT
ONLINE A SCHOOL COULD GO TO IT
ON ITS OWN AND GIVE ITS — ASK
ALL OF ITS FACULTY TO WEIGH IN
USING THIS SURVEY INSTRUMENT,
GET THEIR DATA AND LOOK AT THE
TOOLKIT AND USE DIFFERENT
COMPONENTS OF IT TO GET TO THAT
POINT WHERE THEY'RE SETTING THE
PRIORITIES AND SETTING THEIR
ACTION PLAN.
WE'RE ALSO AVAILABLE TO
TROUBLESHOOT WITH PEOPLE OR TO
GIVE ADVICE OR TO EVEN GET MORE
INVOLVED IN TRAINING.
LISA DESCRIBED A TRAINING AND
THAT CAN BE A REALLY IMPORTANT
POINT.
YOU DON'T JUST THROW THIS AT
YOUR STAFF.
YOU WANT TO INTRODUCE THEM TO
IT, WHY YOU'RE DOING IT, HOW
IT'S GOING TO HELP THEM.
SO WE ALSO ADVOCATE BUILDING A
PRETRAINING BEFORE YOU THROW IT
AT SCHOOL STAFF.
WE'D LOVE FEEDBACK ON THE TOOL
AND THE TOOLKIT.
WE THINK IT'S SOMETHING THAT
WILL HOPEFULLY SERVE
CONTINUOUSLY UPDATE AND IMPROVE.
BUT WE'RE EXCITED THAT IT'S
FINALLY OUT THERE IN A WAY THAT,
YOU KNOW, ANYBODY CAN ACCESS IT.
>> WE'VE BEEN GETTING SOME
QUESTIONS FROM VIEWERS, SO WE'D
LIKE TO TURN TO THEM.
FROM EVELYN IN MARYLAND ASKED
ABOUT SPECIALIZED HIGH SCHOOL
ACADEMIES.
HAVE THEY PLAYED A ROLE IN
INCREASED HIGHER EDUCATION
ENROLLMENT?
DEBORA, YOUR SCHOOL IS A TEAM
SCHOOL AND I KNOW THERE WERE
SEVERAL SCHOOLS IN MIAMI.
HOW HAS THAT HELPED?
>> WHAT HAS HELPED OUR SCHOOL IS
THAT IT'S A SMALL SCHOOL.
THAT'S HELP ND US BUILD
RELATIONSHIPS WITH THE STUDENTS
AND MAKE CONNECTIONS WHICH IS
RESEARCH SHOWS IS CRITICAL.
WE'RE NOT AT A PLACE YET WHERE
OUR STUDENTS ARE GETTING INTO
ARTS UNIVERSITIES.
I'M HOPING THAT THEY WILL, THAT
WE'LL SEE THAT HAPPEN.
BUT RIGHT NOW WE'RE JUST REALLY
LOOKING ON CONTINUING TO GET
THEM INTO THE UNIVERSITIES.
>> LISA, ARE THERE SPECIALIZED
HIGH SCHOOLS IN MIAMI?
>> YEAH, THERE ARE.
THEY DEFINITELY CONTRIBUTE TO
THE COLLEGE ENROLLMENT AND THE
COLLEGE ASSISTANCE.
I THINK ONE OF THE IMPORTANT
PIECES THAT IS NOW WITHIN MANY
OF THE PUBLIC HIGH SCHOOLS IS
THIS, YOU KNOW, ACADEMY PROCESS
WHERE STUDENTS ENTER THE NINTH
GRADE AND THEY'RE ABLE TO CHOOSE
AN AREA OF FOCUS, YOU KNOW, THAT
THEY WOULD IDEALLY LIKE TO FOCUS
ON, NOT ONLY JUST IN HIGH SCHOOL
BUT MOVING ON TO A POST
SECONDARY PROGRAM.
SO I THINK HAVING THAT FOCUS FOR
THE FOUR YEARS REALLY HELPS THE
STUDENT LEARN MORE ABOUT THE
CURRICULUM AND WHAT THEY'LL BE
STUDYING AND THEN HOW IT LEADS
TO THEM GETTING INTO A DIFFERENT
POST SECONDARY PROGRAM.
IT GIVES THEM A LITTLE BIT MORE,
I THINK, OF A FOCUS.
>> JENNIFER IN CALIFORNIA ASKS,
HOW DID YOU FOCUS THE EFFORTS
OFF OF THE PARTNERS HIGH SCHOOL
POST SECONDARY COMMUNITY
ORGANIZATION AROUND A COMMON
GOAL?
>> LISA, I WAS WONDERING IF YOU
WANTED TO TAKE THAT ONE FIRST,
OR I COULD START.
>> YEAH.
SO WE FOUND THAT THERE WERE, YOU
KNOW, MULTIPLE PARTNERS DOING A
VARIETY OF THINGS.
THERE WERE A LOT OF SIMILARITIES
AND I HAD SOME PRINCIPALS SAYING
THERE'S TOO MANY RESOURCES.
THEY NEED TO BE SPRESK TO OUR
SCHOOL.
SO WHAT I DID IN MIAMI, EVERY
MONTH OR EVERY OTHER MONTH I'LL
BRING TOGETHER ALL OF THE
COMMUNITY PARTNERS THAT HAVE ANY
TYPE OF WORK OR TOUCHING THE
SCHOOLS IN ANY CAPACITY AND I
SIT DOWN AND WE WALK THROUGH THE
WORK THAT WAS COMPLETED IN THE
ASSET MAPPING, REVEAL RESOURCES
THAT ARE OF NEED OR THAT ARE
AVAILABLE IN THE SCHOOLS.
AND IT'S BEEN REALLY IMPORTANT
FOR US TO — ONE OF OUR BIGGEST
SUPPORTERS IS STUDENT SERVICES,
DIVISION OF STUDENT SERVICES
WITHIN THE DISTRICT.
THEY'RE ABLE TO GET THAT
DISTRICT PERSPECTIVE.
THEY KNOW WHAT'S GOING ON IN THE
SCHOOLS WITH THEIR COUNSELORS,
THEIR ADVISERS, GRADUATION
COACHES, AND THEN IN THE
DISTRICT AS A WHOLE.
THEY HAVE A GOOD SENSE ACROSS
ALL OF THE HIGH SCHOOLS.
THAT COMMUNICATION IS REALLY
IMPORTANT.
>> AND IF I COULD JUST ADD TO
THAT, I THINK WHEN WE FIRST
BEGAN THIS INITIATIVE ABOUT FIVE
YEARS AGO NOW, YOU KNOW ALMOST
SIX YEARS AGO, I THINK WE DIDN'T
KNOW WHAT WE WERE DOING IS
CALLED COLLECTIVE IMPACT AND
THAT'S BECOME A VERY COMMON TERM
FOR DESCRIBING WHAT ACTUALLY WE
WERE TRYING TO DO, WHICH IS
REALLY BRING TOGETHER PARTNERS
IN A VERY, VERY FOCUSED AND
PURPOSEFUL WAY.
AS I SAID, YOU KNOW, THERE ARE A
LOT OF TABLES THAT ARE ORGANIZED
AROUND COLLEGE AND CAREER
READINESS.
SOMETIMES TO THE MAYOR'S LEVEL
TO OTHER TABLES THAT EXIST.
SO THE FOCUS HERE WAS IS THERE
ROOM FOR EITHER ANOTHER TABLE OR
A TABLE COMPLIMENTARY TO AN
EXISTING TABLE THAT'S REALLY,
REALLY FOCUSED ON HOW TO IMPROVE
COLLEGE AND CAREER READINESS
USING THIS HOLISTIC TRADEMARKS.
SO THIS WAS PART OF THE CALL TO
ACTION FOR THE PARTNERS THAT
WERE BROUGHT AROUND THE TABLE.
AND THE LOCAL EDUCATION FUNDS
PLAYED A KEY, KEY ROLE.
THE PHILADELPHIA EDUCATION FUND,
THE SAN FRANCISCO EDUCATION FUND
AND THE EDUCATION FUND FOR LISA
AND MIAMI-DADE.
AND REALLYING BEHIND THE SCENES
TO USE THE RELATIONSHIPS THEY
HAD HAS, REINVIGORATE
RELATIONSHIPS THAT ONCE EXISTED
TO FIND THE PARTNERS THAT COULD
COMMIT TO THIS FOCUS.
AS I SAID BEFORE, IT WAS
INTERESTING BEFORE, WE HADN'T
CONCEIVED OF THE COMPLEXITIES OF
A PARTNERSHIP, BUT IN THE THREE
CITIES THEY DID END UP BEING THE
ADVISORY LEVEL GROUP, THE
PRINCIPALS SAT ON IT AND
DISTRICT LEADERS.
BUT THEY DIDN'T HAVE THAT MUCH
TIME TO MEET AND THEY WEREN'T
GOING TO ROLL UP THEIR SLEEVES
AND DO THE WORK.
SO THEN THERE WAS THE CORE LEVEL
OF PARTNERS WHO WERE THE
ASSISTANTS TO THEM.
AND IN SOME CASES COUNSELORS AND
TEACHERS FROM THE SCHOOL LED BY
THE EDUCATION FUND THAT REALLY
ROLLED UP THEIR SLEEVES.
BUT THE PARTNERSHIP PIECE AT THE
SCHOOL LEVEL WAS CRITICAL
BECAUSE THAT'S WHERE THE REAL
INFORMATION WAS COMING TO INFORM
THE ADVISORY LEVEL, TO INFORM
THE CORE GROUP OF WORKERS.
IT REALLY HELPED US SEE HOW WE
WERE CREATING THIS MULTI-TIER
RELATIONSHIPS THAT WERE ACTIVE
AND DEPENDENT ON EACH OTHER TO
KEEP THE FOCUS.
>> BOB FROM NEVADA ASKS ABOUT
THE CHALLENGES YOU FACE.
DID IT REQUIRE ADDITIONAL
FUNDING OR STAFF?
>> NO FUNDING.
SO THAT'S THE ONE THING — I
THINK ONE OF MY QUESTIONS THAT I
HAD PREPARED FOR TODAY WAS THAT
WE KNOW IN PHILADELPHIA THERE'S
SOME HUGE FUNDING ISSUES SO HOW
DO YOU KEEP THIS GOING.
I WANT TO EMPHASIZE THAT IT'S AN
INITIATIVE AND IT'S A BELIEF
THAT OUR STUDENTS CAN GO TO
COLLEGE AND HAVE A CAREER.
SO THERE IS NO FUNDING.
IT'S LOOKING AT WHAT YOU HAVE
AND USING IT IN A SMARTER WAY.
AND SO THAT'S WHAT WE'RE GOING
TO CONTINUE TO DO.
>> WERE THERE PARTICULAR
CHALLENGES YOU FOUND AS YOU WENT
THROUGH THE PROCESS THAT YOU HAD
TO OVERCOME?
>> DEFINITELY.
ONE OF THE BIGGEST CHALLENGES
THAT WE HAD WAS JUST, YOU KNOW,
CONVINCING THE STUDENTS THAT
THEY CAN GO TO COLLEGE AND THAT
THEY SHOULD GO TO COLLEGE AND
THAT THEY HAVE EVERY RIGHT TO GO
TO COLLEGE.
I THINK LISA OR MAUD TALKED
ABOUT IT.
THE FAMILIES, JUST THE FASTA
COMPLETION PROCESS AND HOW THAT
COMPONENT OF PLANNING
FINANCIALLY FOR A UNIVERSITY OR
COLLEGE FOR FAMILIES IS A VERY
PRIVATE PROCESS.
AND SO ALLOWING THE SCHOOL TO BE
A PART OF THAT PROCESS.
AND THEN HELPING PARENTS — WE
SAW CHALLENGES IN SOME OF OUR
FAMILIES WHO NEEDED HELP
COMPLETING TAXES.
SO ONE OF THE THINGS WE DID THIS
YEAR IS THERE'S A COMMUNITY
BASED ORGANIZATION THAT DID
TAXES FOR THE PARENTS FOR FREE.
SO WE SEIZED THAT OPPORTUNITY
AND DID TAXES AND FASTA ON THE
SAME DAY.
THE DAY IS VERY IMPORTANT.
WE'RE CONSTANT THINK LOOKING AT
THE COMPLETIONS.
WE'RE ALSO LOOKING AT THE
FINANCE PIECES AND HELPING THE
FAMILIES SO THAT PARENTS KNOW
THERE ARE GRANTS, THERE'S
SCHOLARSHIPS, THERE'S WAY THAT
YOU CAN PAY FOR COLLEGE AND THAT
THEY CAN TRUST US IN THIS
PROCESS.
>> LISA, WERE THERE PARTICULAR
CHALLENGES THAT YOU FOUND AS YOU
WENT THROUGH THE PROCESS THAT
YOU HAD TO OVERCOME?
>> I THINK SIMILARLY TO WHAT
DEBORA WAS SAYING, GET THE
BUY-IN FROM THE STUDENTS THAT
COLLEGE IS AN OPTION FOR THEM.
IT'S NOT A DREAM ANYMORE.
THIS IS REAL.
AND THEN ALSO BUY-IN FROM
FACULTY AND STAFF WITHIN THE
SCHOOLS.
THEY HAVE TO SEE THAT THIS
PROCESS IS COMPLIMENTARY TO THE
WORK THAT THEY'RE DOING.
IT'S MEANT TO HELP SEE WHAT
RESOURCES ARE NEEDED OR
AVAILABLE.
WHAT CAN WE DO BETTER.
IT'S REALLY, YOU KNOW, FOR THE
STUDENTS.
I THINK EVERYONE IS IN THE
SCHOOLS BECAUSE THEY GENERALLY
DO HAVE THAT PASSION AND
COMMITMENT TO STUDENTS.
SO THAT'S WHAT WE HAVE TO KEEP
DRIVING HOME, THAT WE'RE HERE TO
REALLY BUILDS THE SUCCESS OF THE
SCHOOL, THE STUDENTS, THE
DISTRICTS.
THAT WAS IMPORTANT.
>> LINDSEY SENT US A QUESTION ON
TWITTER ABOUT STUDENTS WITH
DISABILITIES.
WERE THERE PARTICULAR EFFORTS
AIMED AT THAT POPULATION TO HELP
THEM ENROLL IN COLLEGE AND
GRADUATE?
>> WELL DEFINITELY ALL MEANS
ALL.
SO SOME OF THE UNIVERSITIES HAVE
SPECIAL PROGRAMS FOR — THAT'S A
BIG UMBRELLA OF STUDENTS WITH
DISABILITIES.
SO WE TRIED TO HELP STUDENTS WHO
ARE LOOKING FOR A SPECIFIC KIND
OF UNIVERSITY AND LOOKING AT —
THIS HAS OPENED OUR EYE TO SEE
HOW CAN A UNIVERSITY HELP
STUDENTS WHO HAVE DISABILITIES.
SOME OF THEM ARE DOING A GREAT
JOB.
LIKE I MENTIONED, THE ONE
UNIVERSITY THAT HAS THE 101 ACT
PROGRAM.
IT'S OPEN TO EVERYONE.
IT PROVIDES STUDENTS WITH
SUPPORT DURING THE SUMMER BEFORE
YOU GO INTO COLLEGE, TIME
MANAGEMENT, STUDY HABIT BS,
RESOURCES THAT ARE AVAILABLE FOR
YOUR TUTORS.
BUT WE'RE ALSO SPECIFICALLY ALSO
LOOKING AT PROVIDING STUDENTS
WITH DISABILITIES, OPPORTUNITIES
FOR CAREER.
IT'S POST SECONDARY FOR
EVERYONE.
AS I MENTIONED BEFORE, WITH THE
ENGLISH LANGUAGE LEARNERS, SOME
OF OUR PARTNERS, IT'S A
BILINGUAL APPROACH.
>> I THINK WE'VE HEARD THE
DISABILITY QUESTION TWICE NOW.
IT'S A REALLY GOOD QUESTION.
BECAUSE WHEN WE WERE SORT OF
PUTTING OUT THE, YOU KNOW, TO BE
PART OF THIS INITIATIVE, WE
MEANT ADDRESSING ALL STUDENTS.
WE RECOGNIZE THAT THAT'S A VERY
COMPLEX ARRAY OF INDIVIDUALS AND
SO WE DID NOT HAVE A PARTICULAR
STRATEGY OR FOCUS ON ANY SPECIAL
POPULATION IN THIS INITIATIVE,
YOU KNOW, THAT WE — WE DIDN'T
GET THAT PRESCRIPTIVE.
BUT WE KNEW IT WOULD COME FROM
GATHERING THE DATA.
WHO IS GOING TO COLLEGE.
WE SEE THE NUMBERS RISED AND
THEN SORT OF PEELING BACK THE
ONION AND SEE WHO STILL REMAINS
IN THAT GROUP NOT GOING TO
COLLEGE.
IT'S OUR HOPE THAT IT'S
SOMETHING THAT CONTINUES TO PUSH
SCHOOLS TO SORT OF PULL BACK THE
LAYERS OF THE ONION, UNDERSTAND
THE PROGRESS THEY'RE MAKING BUT
WHO IS STILL BEING LEFT BEHIND.
THIS WAS NOT AN ISSUE THAT COULD
GET AT THAT LEVEL OF HERE'S A
PROGRAM FOR YOU, HERE'S ONE FOR
DISABILITIES, HERE'S ONE FOR,
YOU KNOW, AFRICAN AMERICAN
MALES.
BUT IT WAS OUR HOPE THAT THOSE
PARTICULAR NEEDS WOULD RISE UP.
AND THEY DID, FROM THE ASSET
MAPPING AND THE WORK WITH
PARTNERS.
>> LINDA IN MICHIGAN ASKS ABOUT
HOW YOU INVOLVED PARENTS.
HOW WERE YOU ABLE TO ENGAGE
PARENTS IN THIS WORK, FILLING
OUT TAXES, WERE THERE OTHER
EFFORTS TO BRING PARENTS INTO
THE CONVERSATION AS WELL?
>> WE DEFINITELY — PROBABLY
LIKE MANY SCHOOLS, WE'RE
CONSTANTLY HAVING HOME/SCHOOL
MEETINGS.
THE WAY WE LEARNED IS THAT YOU
HOST THEM BEFORE THE SHOW.
EVERYONE IS AT THE SHOW.
THAT'S A GOOD STRATEGY.
DON'T PLAN THEM AT 10:00 A.M. IN
THE MORNING.
BUT THEY'LL COME SEE THEIR KIDS
PERFORM.
DOESN'T MATTER HOW OLD THEY ARE.
WE TOOK ADVANTAGE OF THAT
PLATFORM TO BE ABLE TO
COMMUNICATE TO THE PARENTS.
WE USE THE SCHOOL MESSENGER
SYSTEM IN OUR SCHOOL WRUT'S AN
AUTO DIAL SO THAT THE PARENTS
ARE AWAY THAT FSATA IS GOING TO
END OR WE NEED YOU TO COME IN
AND COMPLETE THE INFORMATION.
BUT IT'S DEFINITELY — LAST YEAR
WE DID SOMETHING VERY DIFFERENT
BECAUSE WE WERE ABLE TO GET SO
MANY SCHOOLS INTO A FOUR-YEAR
COLLEGE, WE THEN STARTED TO
THINK ABOUT, WELL, THEY NEED
BEDDING AND THEY NEED ALL THESE
THINGS THAT WE MAY SOMETIMES
TAKE FOR GRANTED AND THINK THAT
PARENTS ARE ABLE TO PROVIDE ALL
THOSE THINGS AND THAT'S NOT
NECESSARILY IF CASE.
WE THROUGH A BIG CELEBRATION.
EACH KID GOT A BIG BASKET OF
EVERYTHING, FROM RAMEN NOODLES
TO BEDDING, TIDE.
IT'S CREATING THE CULTURE THAT
WE'RE COMMITTED TO YOUR CHILDREN
AND THIS AFFECTING ALL OF US AS
WE'RE MENTIONING.
YOU'RE READING THE RESEARCH THAT
TWO THIRDS OF THE WORKFORCE HAS
TO HAVE SOME KIND OF COLLEGE
PREPARATION.
PARENTS SEE THAT.
>> LISA WERE THERE PARTICULAR
EFFORTS AIMED AT PARENTS IN
MIAMI-DADE?
>> YEAH, I MEAN WE FELT IT
IMPORTANT AND A NEED TO START
THERE HAVING COLLEGE TYPE, YOU
KNOW, 101 TYPE OF WORK SHOPS,
YOU KNOW, STARTING VERY SMALL AS
TO WHAT IS COLLEGE, WHAT ARE MY
OPTIONS FOR GOING TO COLLEGE,
WHAT IS FINANCIAL AID, YOU KNOW,
THE DIFFERENT TYPES OF FINANCIAL
AID.
OTHERWISE WHEN I THINK THEY'RE
ALL LUMPED TOGETHER IT IS VERY
OVERWHELMING.
SO REALLY HAVING THE BASIC TYPE
OF WORKSHOP OR FORUM.
AND THEN WE LOOKED FOR THE
COMMUNITY PARTNERS TO HELP
SPREAD THE WORD TO PARENTS IN
THE COMMUNITY.
WE HAD DIFFERENT PASTORS SAYING
I'LL MAKE AN ANNOUNCEMENT IN
CHURCH THIS WEEKEND.
BECAUSE I THINK BUILDING THE
TRUST AND SUPPORT AMONG PARENTS,
IT'S DIFFICULT AND IT TAKES
TIME.
SO YOU KNOW, WE REALLY TRIED TO
PROVIDE THEM WITH AS MUCH
RESOURCES THAT WOULD BE HELPFUL,
YOU KNOW, IN THEIR EDUCATIONAL
PATH AND TRANSITION.
>> ONE OF THE THINGS THAT WE
ALSO DID, I KNOW THAT LISA
MENTIONED IT AS WELL, OUR FOCUS
ON NINTH GRADE.
WE'VE BEEN DOING A NINTH GRADE
ORIENTATION AND AT THAT
ORIENTATION IS WHEN WE HAVE TONS
OF PARENTS OF THE IN-COMING
NINTH GRADERS, WE'VE WORKED WITH
PARTNER TO DO EXACTLY WHAT LISA
SAID, A 101 ON COLLEGE,
FINANCIAL SUPPORT AND SO THE
PARENTS RECEIVE THAT IN NINTH
GRADE DURING THAT SUMMER
ORIENTATION.
>> MAUD MENTIONED EARLIER ABOUT
THE PROBLEM OF STUDENTS AIMING
LOW AND ILENE IN MASSACHUSETTS
MENTION FD YOU WORKED IN
STUDENTS IN CHOOSING WHERE TO
APPLY, NOT JUST CHOOSING TO
APPLY AT COLLEGE.
DO YOU GET AT THAT ISSUE?
>> SO DO WE WORK WITH THE KIDS
ON WHERE TO APPLY?
ABSOLUTELY.
WE DESIGNATED A SUCCESS CENTER
IN OUR SCHOOL WHICH IS ALSO VERY
IMPORTANT SO THAT THE SENIORS
AND THE JUNIORS — IT'S NINTH
AND 12th GRADE OUR COLLEGE
ACCESS COORDINATOR WORKS WITH.
THEY'RE ABLE TO GO IN THE ACCESS
CENTER, THEY ARE RESEARCH, LOOK
AT UNIVERSITIES.
WE ALSO HAVE — WE DO IT FOR OUR
JUNIORS AS WELL, WE'RE BRINGING
IN DIFFERENT COLLEGES AND
UNIVERSITY TO SPEAK TO THEM
ABOUT PROGRAMS THAT THEY OFFER.
YOU'RE ALREADY BUILDING THE
CURIOSITY SO THAT KIDS CAN BEGIN
TO ASK QUESTIONS.
THEN WE ALSO HAVE OUR TEACHERS,
LISA MENTIONED, THEY HAVE TO BUY
IN.
SO WE DO COLLEGE AWARENESS WEEK.
ONE OF THE THINGS THAT WE DID —
THAT WE'VE DONE IS WE'VE ASKED
OUR TEACHER TO SHARE THEIR
COLLEGE STORIES.
KIDS CONNECT TO STORIES.
WITH WHEN STUDENTS CAN HEAR HOW
THEIR TEACHER WENT TO COLLEGE
AND THEY CAN TALK ABOUT THEIR
CHALLENGES AND THEIR STRUGGLES.
WE'RE ALREADY MAKING
CONNECTIONS.
THEN WE ALSO HAVE — WE'VE DONE
IT THREE YEARS IN A ROW WHERE WE
DO OUR OWN COLLEGE FARE AND
WE'RE VERY EXCITED IN DECEMBER
WE HAD OVER 30 DIFFERENT
COLLEGES, UNIVERSITIES AND
CAREER SCHOOLS IN OUR
NEIGHBORHOOD, IN YOUR KIDS' BACK
YARD COME IN AND TALKING TO THE
KIDS ABOUT THAT PROGRAM.
THE KIDS ARE STARTING TO SEE
THERE'S MORE THAN ONE CHOICE.
KI GO TO DIFFERENT PLACES.
NOW VI TO DECIDE.
THAT'S AN EXCITING PLACE TO BE.
>> LISA, I DON'T KNOW IF YOU
WANTED TO ADD TO THAT?
>> YEAH.
WEAVE HAD A LOT OF THE TEACHERS
IN OUR SITES ACTUALLY OUTSIDE OF
THEIR CLASSROOM DOOR, THEIR
OFFICE DOOR THEY'LL POST SOME
INFORMATION ABOUT WHERE THEY
WENT TO SCHOOL, THE DEGREE THAT
THEY HAVE RECEIVED AND THEIR
AREA OF STUDY, WHICH IS KIND OF
INTERESTING FOR THE STUDENTS TO
WALK AROUND AND GET SUCH A WIDE
VARIETY OF CHOICES AND OPTIONS
AND JUST TO SEE THAT, YOU KNOW,
THIS ISN'T JUST MY MATH TEACHER.
MAY MANAGEMENT TEACHER ALSO WENT
TO X, Y AND Z AND SHE HAS ALL
THESE DEGREES.
WITHIN THE SCHOOL SITES AND THE
COLLEGE CLUBS, WE ENCOURAGE THE
STUDENTS TO BE THEIR OWN
ADVOCATE, GET ONLINE, LOOK AT
THE DIFFERENT COLLEGES THAT RIN
SIDE THE AREA OR OUTSIDE THE
AREA THAT INTEREST YOU.
WHAT ARE THEIR REQUIREMENTS.
START LOOKING AT GPA, TEST
SCORES, HOW THEY VIEW COMMUNITY
SERVICE.
AND TO ALSO RECEIVE EITHER
INDIVIDUAL VISITS OR THROUGH A
COLLEGE FARE, OR THEY'LL ALSO
TALK ABOUT THEIR REQUIREMENTS.
WE ENCOURAGE THEM TO START
THINKING ABOUT ANYTHING THAT
INTERESTS THEM AND HOW THAT CAN
TRANSLATE INTO A CAREER OR A
MAJOR.
>> I'LL JUST SAY WHEN I WAS IN
MIAMI I WENT TO ONE OF THESE
COLLEGE CLUBS AND ONE OF THE
REALLY COOL THINGS ABOUT THEM IS
THEY'RE REALLY RUN BY THE
STUDENTS.
THE STUDENTS SET THE AGENDAS FOR
THE COLLEGE CLUB MEETINGS, THEY
GET TO WEIGH IN ON WHERE THEY
WANT TO — WHICH COLLEGESHIPS
THEY WANT TO GO TO AND HELP
ORGANIZE IT.
THE PARTICULAR COLLEGE CLUB THAT
I WENT TO, ONE OF THE TENTH
GRADE STUDENTS WAS GIVING KIND
OF A POWER POINT PRESENTATION ON
THE DIFFERENCE BETWEEN TWO AND
FOUR YEAR COLLEGES.
IT WAS REALLY THE 101 AND SHE
WAS GIVING IT TO A GROUP OF
NINTH, 10th, 11th AND 12th
GRADERS.
THAT WAS A GREAT EXAMPLE.
I KNOW IN SAN FRANCISCO THEY'LL
REALLY BEEN TRYING TO USE CHEKT
EDU WHO IS AN ONLINE PLATFORM.
IT'S HAD SOME PROBLEMS IN TERMS
OF STUDENT LOG IN AND
AVAILABILITY OF COMPUTER LABS
BUT THERE ARE SOME REALLY COOL
RESOURCES ON IT, SUCH AS A
CAREER INTEREST INVENTORY WHERE
STUDENTS CAN REALLY SORT OF TRY
TO START TO UNDERSTAND WHAT
THEIR INTERESTS ARE, HOW THAT
MAPS TO DIFFERENT CAREERS, WHAT
THAT WOULD MEAN IN TERMS OF AN
EDUCATIONAL PATH WAY.
THE HOPE IS THAT THOSE KINDS OF
TOOLS BECOME MORE ACCESSIBLE TO
STUDENTS.
THEY CAN BE POWERFUL IN
UNDERSTANDING INTERESTS.
>> MIKE UNTIL NEW JERSEY ASKS
SPECIFICALLY ABOUT COLLEGE GOING
RATES.
WERE THERE PARTICULAR EFFORTS
AIMED AT THOSE AREAS?
>> AS WE'RE MOVING FORWARD, YES.
RIGHT NOW WE'RE HOPING THAT OUR
SCHOOL RECEIVES A GRANT TO LOOK
AT HOW WE CAN CONNECT — WE HAVE
TWO PROGRAM IN OUR SCHOOL THAT
IS COLLEGE AND VOCATIONAL
PROGRAMS.
WE'RE LOOKING AT HOW WE CAN DO
SCIENCE TECHNOLOGY, ENGINEERING
MATH AND ART.
WE'RE HOPING THAT WE GET THAT
GRANT BECAUSE WE WANT TO MOVE IN
THAT DIRECTION.
>> LISA, A BIG FOCUS IN
MIAMI-DADE WAS THE CREATION OF
THIS MATH COURSE.
CAN YOU SAY A LITTLE SOMETHING
ABOUT THAT?
>> THROUGH THE ASSET MAPPING,
THE FACULTY REALLY SAW THAT
THEIR STUDENTS WERE LACK IN THE
AREA OF MATH, HAVING THOSE
FOUNDATIONAL MATH SKILLS THAT
ARE NEEDED TO TRANSITION FROM
HIGH SCHOOL TO COLLEGE.
SO FACULTY FROM THE PUBLIC
SCHOOLS AND MIAMI-DADE COLLEGE
CAME TOGETHER TO DESIGN THIS
CURRICULUM TO PROPAIR THE
STUDENTS FOR AN ENTRY LEVEL
COLLEGE MATH COURSE, WHICH IS
COLLEGE ALGEBRA.
WE REALLY WANTED TO MAKE SURE
THAT, YOU KNOW, THE STUDENTS
WERE ABLE TO TRANSITION WELL AND
PRODUCE THEIR RATES OF
REMEDIATION.
SO THAT'S BEEN IMPLEMENTED BY
THE PARTNER SCHOOLS.
ACTUALLY THIS YEAR WE'RE
STARTING TO TALK A LITTLE BIT
MORE ABOUT ALIGNING THE ENLISH
CURRICULUM IN THE HIGH SCHOOL
AND THE LOCAL COLLEGES, REALLY
WANT TO MAKE SURE THAT, YOU
KNOW, WHAT THE STUDENTS ARE
BEING TAUGHT, WHAT THEY'RE
LEARNING IN HIGH SCHOOL, THAT
TRANSITION ONCE THEY MOVE OVER
TO THE COLLEGE, THAT I'S NOT
SUCH A TRAS TICK SHOCK IN THE
WAY THEY'RE TEACHING AND
LEARNING.
>> AND I KNOW IN PHILADELPHIA
IT'S THE INSTRUCTIONAL ROUNDS
FOCUSED ON READING AND THE
ANALYSIS OF TEXT.
BUT THEY WERE TORN.
IT'S NOT AS IF THEY COULDN'T
HAVE EXAMINED MATH.
THE GOAL IS THEY WANT TO DO
ROUNDS AND NEXT LOOK AT MATH.
THEY'VE GOT SOME CONTINUATION
FUNDING FROM ONE OF THEIR MATCH
FUNDERS SO THERE'S A HOPE THAT
THAT WILL HAPPEN.
>> BRUCE IN ARIZONA ASKS HOW YOU
CHANGED THE WAY YOU USED TIME.
HOW DID YOU FIND TIME TO DO
THESE SWRUX INSTRUCTIONAL ROUNDS
>> THAT'S A GOOD QUESTION.
WE HAD TO BE CREATIVE AND OUR
DISTRICT WORKED WITH US WHICH IS
VERY IMPORTANT.
ONE OF THE THINGS THAT
DEDECIDED, WHAT WE ASKED TO DO
AND RECEIVED PERMISSION, WE HAVE
TWO REPORT CARD CONFERENCE DAYS
AND THE STUDENTS GET OUT EARLY.
SO WE ASKED OUR DISTRICT IF WE
WOULD PROMISE TO MAKE SURE THAT
WE MET PARENTS THAT ONE DAY AND
OFFERED ALL KINDS OF HOURS FOR
PARENTS, COULD WE HAVE THAT NEXT
DAY, THE EARLY DISMISSAL DAY SO
WE COULD HAVE ROUNDS FROM 1:00
TO 6:00.
THE DISTRICT SAID YES.
WE'VE BEEN ABLE TO USE PART OF
THAT TIME AND THEN THE TEACHERS
RECEIVE A STY POEND FOR THE
EXTRA TWO HOURS.
BUT THE SBRUX NAL ROUNDS HAVE SO
MUCH MOMENTUM THAT THE TEACHERS
WANT TO STAY BECAUSE OF HOW RICH
IT IS.
THEN ONE OF THE TEACHERS WENT TO
VISIT THE UNIVERSITY.
THAT WAS TOUGH.
WE HAD TO GET SUBSTITUTE
COVERAGE.
SO WE MOVED FORWARD — NOW WE
HAVE THE PPSF.
EACH SCHOOL DEVELOPED TWO
FELLOWS, AND THEY'RE THE ONES TO
GO OUT AND DO THE INSTRUCTIONAL
ROUNDS AND COME BACK AND
PROFESSIONAL DEVELOP EVERYONE
ELSE.
>> WE COULD CONTINUE ON THIS ALL
DAY BUT UNFORTUNATELY OUR TIME
ON THE SET IS UP.
THERE WERE SOME QUESTIONS ASKED
THAT WE DIDN'T GET TO AND WE'LL
KEEP YOU POSTED ON HOW WE CAN
GET ANSWERS TO THEM.
WE WILL POST THIS WEBINAR AND
THE SLIDES ON OUR WEBSITE
ALLFOR.
ED.ORG.
I WANT TO THANK MAUD ABEEL,
DEBRA CARRERA AND LISA CIACCI
FOR THIS THOUGHT PROVOKING
CONVERSATION.
REMIND US HOW WE CAN GET ACCESS
TO THE TOOLS.
>> WWW .POST
SECONDARYSUCCESS.ORG.
YOU CAN SEE VIDEOS OF
PHILADELPHIA, MIAMI WHEN SAN
FRANCISCO.
YOU CAN LINK TO EACH PAGE OF THE
EDUCATION FUND AND THEN YOU CAN
LINK TO THE TOOL AND THE TOOLKIT
THERE.
SO THAT'S YOUR BEST PORTAL TO
EVERYTHING THAT YOU MIGHT WANT
TO KNOW.
THANK YOU.
>> FOR THE ALLIANCE FOR
EXCELLENT EDUCATION, THANK YOU
VERY MUCH FOR JOINING US.
Categories:
Uncategorized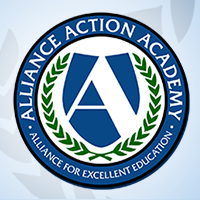 Welcome to the Alliance for Excellent Education's Action Academy, an online learning community of education advocates. We invite you to create an account, expand your knowledge on the most pressing issues in education, and communicate with others who share your interests in education reform.
Register Now
or register for Action Academy below: