Implementing College- and Career-Ready Standards: California's Linked Learning Approach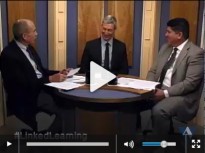 Registration Required
March 21, 2014
5:00 pm – 6:00 pm EDT
Having trouble viewing the webcast? Contact Technical Assistance here.
The Alliance for Excellent Education
Invites You to Attend a Webinar
Implementing College- and Career-Ready Standards: California's Linked Learning Approach
Panelists
Theresa McEwen, Director of High School Redesign, Sacramento City Unified School District
Louie Rocha, Principal, Antioch High School
Brad Stam, Vice President and Chief Operating Officer, ConnectEd: The California Center for College and Career
Bob Wise, President, Alliance for Excellent Education
This webinar will explore how the Linked Learning approach to high school reform complements efforts by teachers, schools, and districts to implement the Common Core State Standards (CCSS). Linked Learning provides the "how" to the "what" of content standards by integrating rigorous academics with career-based learning and real-world workplace experiences for high school students. Panelists will discuss the parallels between Linked Learning and the CCSS, and share how the approach provides for innovative and integral alignment with standards, curriculum, and instruction.
In this webinar, Brad Stam will discuss how Linked Learning provides an advantage to those implementing college- and career-ready standards. Theresa McEwen will provide insight into Linked Learning district approaches to aligning curriculum, instruction, and assessment with California's content standards, and Louie Rocha will discuss school- and classroom-based instructional strategies. Bob Wise will moderate the discussion. Panelists will also address questions submitted by webinar viewers from across the country.
Support for this webinar is provided in part by the James Irvine Foundation.
Register and submit questions for the webinar using the registration form below. After registering, you will receive an email confirmation. Please check your email settings to be sure they are set to receive emails from alliance@all4ed.org.
Please direct questions concerning the webinar to alliance@all4ed.org.
If you are unable to watch the webinar live, an archived version will be available at all4ed.org/webinars usually one or two days after the event airs.
>>> HELLO, I'M BOB WISE,
PRESIDENT OF THE ALLIANCE FOR
EXCELLENT EDUCATION.
WELCOME AND THANK YOU FOR
JOINING US TODAY.
TODAY'S WEBINAR WILL EXPLORE THE
IMPLEMENTATION OF COLLEGE AND
CAREER-READY STANDARDS THROUGH
THE LINKED LEARNING APPROACH IN
CALIFORNIA.
LINKED LEARNING, WHICH BEGAN IN
CALIFORNIA IN 2006, IS AN
EXCITING APPROACH TO EDUCATION
THAT TRANSFORMS THE TRADITIONAL
HIGH SCHOOL EXPERIENCE BY
BRIDGING RIGOROUS ACADEMICS,
RIGOROUS CAREER AND TECHNICAL
EDUCATION, REAL-WORLD WORKPLACE
EXPERIENCE AND PERSONAL STUDENT
SUPPORTS.
IF YOU ARE ON TWITTER, I
ENCOURAGE YOU TO TWEET ABOUT
TODAY'S WEBINAR OR ASK US
QUESTIONS USING THE LINKED
LEARNING HASHTAG.
I'M JOINED IN THE STUDIO TODAY
BY BRAD STAM, VICE PRESIDENT AND
CHIEF OPERATING OFFICER OF
CONNECTICUT ED, THE CALIFORNIA
CENTER FOR COLLEGE AND CAREER.
CONNECT ED IS A NON-PROFIT
ORGANIZATION THAT PARTNERS WITH
COMMUNITIES TO TRAPS FORM
EDUCATION THROUGH LINKED
LEARNING, ENSURING THAT ALL
STUDENTS GRADUATE READY FOR
COLLEGE, CAREER AND LIFE.
CONNECT — ED HAS BEEN WORKING
WITH DISTRICTS, PRIMARILY IN
CALIFORNIA, AND NOW IS EXPANDING
ITS WORK TO OTHER STATES IN AND
CITIES ACROSS THE COUNTRY.
YOU CAN FOLLOW CONNECTED ON
TWITTER AT CONNECTED.ORG.
ALSO JOINING ME IN THE STUDIO IS
LOUIE ROCHA, PRESIDENT OF
ANTIOCH HIGH SCHOOL.
ANTIOCH HIGH IS PART OF THE
ANTIOCH UNIFIED SCHOOL DISTRICT,
ONE OF NINE DISTRICTS THAT MAKES
UP THE CALIFORNIA LINKED
LEARNING DISTRICT INITIATIVE,
NOW IN ITS FIFTH YEAR.
THE DISTRICT INITIATIVE AIMS TO
DEMONSTRATE THAT WHEN SCHOOL
DISTRICTS USED LINKED LEARNING,
IT'S THE PRIMARY DISTRICT
STRATEGY FOR HIGH SCHOOL
TRANSFORMATION, STUDENT OUTCOMES
IMPROVE.
IN A RECENTLY RELEASED
EVALUATION OF THE CALIFORNIA
LINKED LEARNING DISTRICT
INITIATIVE, FINDINGS SHOW THAT
STUDENTS IN LINKED LEARNING
PATHWAYS MAKE MORE PROGRESS
TOWARD HIGH SCHOOL GRADUATION
EACH YEAR WHEN COMPARED WITH
SIMILAR PEERS.
ON A PERSONAL NOTE, LET ME JUST
SAY THAT MY BOARD OF DIRECTORS
OF THE ALLIANCE FOR EXCELLENT
EDUCATION AND I HAD THE
PRIVILEGE OF VISITING ANTIOCH
HIGH SCHOOL RECENTLY AND SAW
FIRSTHAND WHAT IS BEING DONE.
AND JOINING US BY TELEPHONE IS
THERESA McEWEN, DIRECTOR OF HIGH
SCHOOL REDESIGN FOR THE
SACRAMENTO CITY UNIFIED SCHOOL
DISTRICT.
SACRAMENTO CITY IS ALSO A MEMBER
OF THE LINKED LEARNING DISTRICT
INITIATIVE AND I'VE ALSO HAD THE
PRIVILEGE OF VISITING ONE OF ITS
HIGH SCHOOLS, HEALTH
PROFESSIONS, IN SACRAMENTO CITY.
LATER IN THE WEBINAR, OUR
PANELISTS WILL HAVE AN
OPPORTUNITY TO ADDRESS QUESTIONS
SUBMITTED BY VIEWERS FROM ACROSS
THE COUNTRY.
PLEASE JOIN THE CONVERSATION BY
SENDING US YOUR QUESTIONS USING
THE BOX BELOW THIS VIDEO WINDOW.
FINALLY, IF YOU MISS ANY OF THE
WEBINAR OR WANT TO SHARE IT WITH
COLLEAGUES, ARCHIVE VIDEO WILL
BE AVAILABLE BEGINNING TOMORROW
AT ALL FOR ED.ORG/WEBINARS.
OVER THE NEXT HOUR, WE WILL
DISCUSS HOW THE LINKED LEARNING
APPROACH IS AN IMPORTANT MEANS
OF ADVANCING COLLEGE AND CAREER
STANDARD IN ALL 50 STATES AND
THE DISTRICTS OF COLUMBIA BUT WE
WILL GIVE PARTICULAR ATTENTION
TO THE COMMON CORE STATE
STANDARDS.
PANELISTS WILL SHARE INSIGHTS
INTO DISTRICT AND SCHOOL
IMPLEMENTATION OF THE COMMON
CORE AND HOW LINKED LEARNING
PROVIDES FOR INNOVATIVE AND
NECESSARY ALIGNMENT BETWEEN
STANDARDS, CURRICULUMS AND
INSTRUCTION IN WAYS THAT
INCREASE STUDENT ENGAGEMENT AND
PERSISTENCE.
SO LET'S NOW TURN TO OUR
PANELISTS.
BRAD, LET'S START WITH YOU TO
LEARN MORE ABOUT THE LINKED
LEARNING APPROACH AND HOW IT
ALINES WITH THE COMMON CORE
STATE STANDARDS.
>> WELL, THANKS, BOB.
I APPRECIATE THE OPPORTUNITY
TODAY.
WE ARE GONNA BE LOOKING THE A
SERIES OF SLIDES DURING THE
DISCUSSION AND THE FIRST SLIDE I
THINK IS VERY APT.
IT'S SHOWING A SET OF STUDENTS
WITH THEIR HEADS IN THEIR HANDS,
LOOKING PRETTY BORED AND
DISENGAGED.
AND WE KNOW STILL IN 2014 THAT
HIGH SCHOOL IS NOT WORKING FOR
LARGE NUMBERS OF OUR YOUNG
PEOPLE.
WE ARE GRADUATING ABOUT
THREE-QUARTERS OF OUR STUDENTS
AND WE KNOW THAT THE STATISTICS
FOR AFRICAN-AMERICAN, LATINO,
ENGLISH LEARNER STUDENTS AND
OTHER STUDENTS IS ACTUALLY
SIGNIFICANTLY WORSE.
WE ALSO KNOW OF THE STUDENTS WHO
ARE GRADUATING, STILL ONLY ABOUT
A THIRD ARE TRULY COLLEGE AND
CAREER READY, AS MEASURED BY
ASSESSMENTS OF COLLEGE AND
CAREER READINESS.
SO, WE KNOW THAT WE NEED TO
CHANGE THINGS IN A PRETTY
FUNDAMENTAL WAY.
LET'S GO BACK IN TIME AND TAKE A
LOOK AT A PHOTOGRAPH OF A HIGH
SCHOOL CLASSROOM FROM 1914.
NOW, LET'S GO BACK — FORWARD IN
TIME, RATHER, TO 2014 AND LET'S
TAKE A LOOK AT THAT PICTURE AS
WELL.
IF YOU TOOK A PERSON FROM 1914
AND SUDDENLY TRANSPORTED THEM TO
2014, I THINK THAT PERSON WOULD
BE PRETTY OVERWHELMED AT THE WAY
IN WHICH THE WORLD HAS CHANGED
AND YET ONE OF THE ENVIRONMENTS
THAT WOULD FEEL MOST FAMILIAR
AND COMFORTABLE TO THEM WOULD BE
THE HIGH SCHOOL CLASSROOM,
BECAUSE OF THE LACK OF CHANGE.
THINK ABOUT THAT FOR A MINUTE.
BY AND LARGE, EDUCATION IS STILL
OCCURRING BY HAVING THE STUDENT
SIT QUIETLY IN ROWS, HAVING THE
TEACHER TALK, COPYING NOTES FROM
THE BOARD OR PRO-JERKED AND THE
MAJORITY OF THE THINKING OR
COGNITIVE WORK IN THE CLASSROOM
IS REALLY TAKING PLACE IN THE
TEACHER'S HEAD.
AND THIS IS IN 2013.
WHILE THE STUDENTS IN THIS
PARTICULAR PICTURE ARE SMILING,
WE KNOW THAT IN ADDITION TO THE
MANY STUDENTS WHO ARE PHYSICALLY
DROPPING OUT OF HIGH SCHOOL,
STUDENTS ARE MENTALLY DROPPING
OUT AS WELL, BECAUSE THEY ARE
NOT ENGAGED.
SO AS WE THINK ABOUT HOW TO
ADDRESS THIS CRISIS, WE KNOW
THAT MORE OF THE SAME ISN'T
GOING GONNA GET US THERE.
IN FACT, EINSTEIN'S DEFINITION
OF INSANITY IS DOING THE SAME
THING OVER AND OVER AGAIN AND
EXPECTING THE SAME RESULTS.
WE HAVE GOT TO CHANGE THE WAY WE
DELIVER INSTRUCTION BY MAKING
MORE RELEVANT, MAKING IT APPLIED
AND ROOTED IN REAL-WORLD
EXPERIENCE.
WE KNOW THAT CAREER TECHNICAL
EDUCATION PROVIDES THAT
OPPORTUNITY FOR STUDENTS, BUT
STILL IN MANY PLACES IN THE
COUNTRY, CAREER TECH OR VOC ED,
CTE, WHATEVER NAME IT GOES
UNDER, IS STILL PERCEIVED BY
MANY TO BE A LOWER TRACK, A
LOWER PERFORMING TRACK FOR
STUDENTS WHO, QUOTE UNQUOTE,
AREN'T COLLEGE MATERIAL.
WE KNOW CTE ALONE ISN'T GOING TO
PRODUCE COLLEGE AND CAREER
READINESS.
WHAT LINK LEARNING DOES IS IT
PRO-PAIRS STUDENTS FOR COLLEGE
AND CAREER, NOT ONE OR THE
OTHER.
BUT I'M GOING TO TALK A LITTLE
BIT ABOUT WHAT LINKED LEARNING,
IN FACT, COMPRISES.
SO, WITH A COMPREHENSIVE
FOUR-YEAR PROGRAM OF STUDY AND A
PATHWAY OF 250 TO 400 STUDENTS
THAT INTEGRATES A COLLEGE
PREPARATORY ACADEMIC COURSE OF
STUDY WITH A RIGOROUS TECHNICAL
COURSE OF STUDY.
INTEGRATED THROUGH PROJECT AND
PROBLEM-BASED LEARNING THAT IS
EXCITING AND ENGAGING TO
STUDENTS.
A SYSTEM OF WORK-BASED LEARNING
THAT EXTENDS NINTH THROUGH 12th
GRADE AND A SET OF PERSONALIZED
SUPPORTS, ACADEMIC, EMOTIONAL,
COLLEGE GUIDANCE CAREER SPORES
ALL DRIVEN THROUGH THE PATHWAY
ITSELF.
SOME COMMON FEATURES OF PATH
WAYS, PATHWAYS USE PATHWAY
STUDENT LEARNING OUTCOMES TO
GUIDE AND ALIGN CURRICULUM,
ASSESSMENT AND WHAT I MEAN BY A
PATHWAY LEARNING OUTCOME IS A
DESCRIPTION OF WHAT STUDENTS
SHOULD KNOW AND BE ABLE TO DO
UPON GRADUATING FROM THAT
PATHWAY.
AND THEN THE CURRICULUM IS
BACKWARDS DOWN TO NINTH GRADE.
STUDENTS ALSO LEARN IN COHORTS.
THEY LEARN TOGETHER.
AND GO FROM CLASS TO CLASS OR
EXPERIENCE TO EXPERIENCE AND
TEACHERS HAVE COMMON PLANNING
TIME TO COLLABORATE ACROSS
DISCIPLINES TO CREATE THOSE RICH
EXPERIENCES FOR STUDENTS.
PATHWAYS ALSO ORGANIZE AND ALIGN
LEARNING BEYOND THE SCHOOL DAY
AND BEYOND THE CLASSROOM AND
THEY OFFER DUAL ENROLLMENT AND
DUAL CREDIT WITH POSTSECONDARY
INSTITUTIONS AS WELL.
SO KIDS CAN LEARN WHAT THE
COLLEGE EXPERIENCE IS LIKE AND
GET A LEG UP ON THAT.
SO, LINK LEARNING REALLY BUILDS
UPON AND COMBINES THE GREAT WORK
OF PREVIOUS REFORM EFFORTS,
INCLUDING SMALLER LEARNING
COMMUNITIES, SCHOOL-TO-CAREER
AND COLLEGE FOR ALL.
AND IT REALLY INTEGRATES THAT
RIGOR, RELEVANCE AND THE
RELATIONSHIP TO GET TRUE
RESULTS.
AND LET'S LOOK AT SOME OF THOSE
EMERGING RESULTS RIGHT NOW
STUDENTS IN LINKED LEARNING
PATHWAYS ATTEND SCHOOL MORE
CONSISTENTLY, THEY HAVE HIGHER
ATTENDANCE RATES.
THEY ACCRUE MORE CREDITS IN
NINTH AND TENTH GRADE.
THEY ARE MORE LIKELY TO
GRADUATE, LESS LIKELY TO DROP
OUT.
THEY QUALIFY FOR COLLEGE
ADMISSION AT SIGNIFICANTLY
HIGHER RATES.
IN THE STATE OF CALIFORNIA,
THERE ARE CRITERIA FOR ENTERING
THE STATE UNIVERSITY SYSTEM.
THEY HAVE ABOUT A 2 21% HIGHER
ELIGIBILITY RATE THAN STUDENTS
WHO ARE NOT IN PATHWAYS.
SO, FOR PEOPLE WHO THINK THAT
LINKED LEARNING IS ONLY ABOUT
CTE OR REFRESHMENT OF CTE,
ACTUALLY, IT'S VERY MUCH ABOUT
COLLEGE PREPARATION AS WELL AND
WE SEE THAT IN THE RESULTS.
STUDENTS ARE ENROLLING IN
COLLEGE AT ABOUT 10% HIGHER RATE
AND STUDENTS COMING OUT OF
PATHWAYS EARN MORE.
THERE'S ONE LONGITUDINAL STUDY
THAT FOLLOWS GRADUATES OUT EIGHT
YEARS AND THEY WERE EARNING, ON
AVERAGE, THE EQUIVALENT OF IF
THEY HAD AN AA DEGREE OR AN
ASSOCIATES DEGREE COMPARED TO
STUDENTS NOT ENROLLED.
THIS IS IMPRESSIVE DAD DATA
COMING OUT ABOUT THE EFFECTIVE
PARTICIPATION AND PATHWAYS.
THAT IS A LITTLE ABOUT LINKED
LEARNING.
WHAT ABOUT LINKED LEARNING AND
THE COMMON CORE, HOW DO THEY
WORK TOGETHER?
WE HAVE QUITE A FEW RESOURCES
ABOUT THESE, INCLUDING A BRIEF
THAT YOU SHOULD SEE ON YOUR
SCREEN THAT I CO-AUTHORED WITH
AL RUSTIC FROM STANFORD
UNIVERSITY.
THE LAST SLIDE WILL HAVE A
SERIES OF URLs OR LINKS YOU CAN
GO TO GET MORE INFORMATION ABOUT
THIS CONNECTION BETWEEN LINKED
LEARNING AND THE COMMON CORE.
SO WE KNOW THAT THERE'S A HEAVY
EMPHASIS ON LITERACY WITH THE
COMMON CORE AND READING WHAT ARE
CALLED COMPLEX TECHS AND
EXPOSITORY TEXTS, NOT JUST
LITERATURE BUT NON-FICTION.
SO, IN THE NEXT VEERS OF SLIDES,
YOU WILL SEEKS SAMPLES FROM THE
BUSINESS WORLD THAT ARE COMPLEX
TEXTS, THAT TEACHERS USE AS A
RICH TROVE OF TEXTS THAT
STUDENTS ARE MOTIVATED AND
INTERESTED TO EXPLORE, BECAUSE
THEY REPRESENT THINGS THAT
ADULTS ARE USING OUT IN THAT BIG
WORLD.
SO IN A BUSINESS AND FINANCE
ACADEMY, YOU HAVE MARKET TREND
ANALYSIS, LABOR REPORTS, BUDGET
REPORTS.
IN VIDEO GAME DESIGN, ACTUALLY
DESIGNERS DO A LOT OF SCIENTIFIC
RESEARCH.
THEY CAN CREATE DESIGN BRIEFS
AND THEY HAVE GAME DESIGN
DOCUMENTS THAT ARE QUITE COMPLEX
AND SOPHISTICATED.
ARCHITECTS AND URBAN PLANNERS
USE "FOR PROPOSALS, BUILDING
CODES THAT THEY MUST UNDERSTAND
AND PROJECT BIDS, WHICH ARE
HIGHLY DETAILED PIECES OF TEXT.
IN EMERGENCY MEDICINE,
PARAMEDICS HAVE TO READ TRADE
JOURNALS TO KEEP UP TO DATE AS
WELL AS REFERENCING WHAT ARE
CALLED FIELD PROCEED COMES AND
THEY HAVE TO RATE PATIENT
NARRATIVES.
SO, THE POINT HERE IS THAT THERE
IS A LOT OF CONTENT-RICH
INFORMATIONAL TEXT THAT IS
AVAILABLE IN THE PROFESSION AND
THEY ARE HIGHLY INTERESTING TO
STUDENTS.
SO, I — WE ENCOURAGE TEACHERS
WHO ARE LOOKING FOR THE
CONTENT-RICH INFORMATIONAL TEXT
TO GO OUT TO GO OUT INTO THE
INDUSTRIES TO TALK TO THE CAREER
TECHNICAL EDUCATIONAL TEACH
SOURCE THAT THEY CAN COLLABORATE
AROUND THIS.
AND IT'S ALSO A GREAT AUTHENTIC
CONTEXT FOR STUDENTS TO PRODUCE
EVIDENCE-BASED WRITING AND TO
COMMUNICATE VERBALLY AS WELL.
SO, THERE ARE, OF COURSE,
DISCIPLINE-SPECIFIC TEXTS THAT
CAN AND SHOULD BE READ IN
ACADEMIC COURSES FOUNDATIONAL
CONTENT KNOWLEDGE, WE BELIEVE
CAREFULLY CHOSEN PATHWAYS TO
TEXT CAN SERVE SIMILAR ROLES
WHILE SIMULTANEOUSLY INCREASING
RELEVANCE AND INCREASING
ENGAGEMENT.
THAT ENGAGEMENT, I BELIEVE,
TRANSLATES INTO HIGHER STUDENT
PERSISTENCE WITH COMPLEX TEXTS
THAT CAN BE CHALLENGING AT FIRST
TO KIDS WHO MAY NOT HAVE A LOT
OF EXPERIENCE WITH IT.
WITH REGARD TO THE COMMON CORE
MATH STANDARDS, THERE ARE THREE
THAT REALLY STAND OUT, FROM MY
PERSPECTIVE.
ONE IS THAT WE NEED TO REASON
MATHEMATICALLY TO CREATE AN
ARGUMENT AND THROWS CRITIQUE THE
CLAIMS MADE BY OTHERS WHO USE OR
MISUSE MATHEMATICS.
FOR EXAMPLE, THERE'S — WHAT DO
THEY SAY THERE'S STATISTICS,
THERE'S LIES, DAMN LIES AND
STATISTICS, SO HELPING STUDENTS
UNDERSTAND HOW STATISTICS ARE
USED IN INDUSTRY AND IN THE
LARGER WORLD I THINK IS AN
IMPORTANT ROLE THAT LINKED
LEARNING CAN PLAY IN PROVIDING A
CONTEXT FOR THE COMMON CORE MATH
STANDARDS.
STUDENTS ALSO USE THE MATH TO
APPLY TO PROBLEMS THAT ARISE IN
EVERY DAY LIFE, SOCIETY AND
DEFINITELY IN THE WORKPLACE.
DESIGN PROBLEMS, I DON'T DO
THINGS FAIL, FOR EXAMPLE?
FASCINATING TO STUDENTS.
AND THEN USING APPROPRIATE TOOLS
STRATEGICALLY, SO, THINK ABOUT
ALL THE DIFFERENT TOOLS,
MATHEMATICAL TOOLS, MODELS,
RULERS, PRO-TRACTORS,
CALCULATORS, SPREADSHEETS,
COMPUTER ALGEBRA SYSTEM,
STATISTICAL PACKAGE, DYNAMIC
GEOMETRY SOFTWARE, THESE ARE
ALSO TOOLS THAT ARE ALSO USED IN
INDUSTRY, NOT JUST IN THE CLASS
ROOM MAKING THAT CONNECTION CAN
INCREASE STUDENT INTEREST IN
USING THOSE TOOLS.
SO, SORT OF IN SOME — LINKED
LEARNING IS REALLY A GREAT HOW
FOR THE WHAT OF THE COMMON CORE.
IT CAN ACCELERATE THE IMPLEMENT
TAKES OF THE COMMON CORE BY
PROVIDING THAT REAL-WORLD
CONTEXT SOME, LINKED LEARNING
AND THE COMMON CORE SHOULD BE
SEEN AS MUTUALLY REINFORCING AND
COMPLEMENTARY, NOT AS IN
COMPETITION WITH EACH OTHER.
TEACHERS SHOULDN'T THINK OR
SUPERINTENDENTS, PRINCIPALS
SHOULDN'T THINK, WELL DO I DO
LINKED LEARNING OR DO I DO THE
COMMON CORE IN THE ANSWER IS YES
AND YES.
THEY SIT TOGETHER BEAUTIFULLY,
BY PROVIDING THAT REAL-WORLD
CONTEXT AND THAT RELEVANCE.
ONE OTHER THING THAT I THINK IS
IMPORTANT IS THAT WHILE THE
COMMON CORE DOES A GREAT JOB OF
GETTING US SOME KEY SKILLS LIKE
PROBLEM SOLVING, CRITICAL
THINKING, MODES OF LITERACY,
LOGICAL AND PERSUASIVE REASONING
THERE ARE SKILLS NOT ADDRESSED
BY THE COMMON CORE THAT ARE
ADDRESSED IN LINKED LEARNING
THROUGH THE COLLEGE AND CAREER
READY OUTCOMES OF A LINKED
LEARNING PATHWAY AND THOSE
INCLUDE, FOR EXAMPLE,
COLLABORATION ON PROJECTS,
CREATIVITY AND INNOVATION,
PROJECT AND TASK MANAGEMENT,
WORKPLACE PROFESSIONALISM AND
ETHICS, GRIT AND PERSISTENCE,
EMPATHY AND RESPECT FOR
DIVERSITY AND DIRECT KNOWLEDGE
ABOUT COLLEGE AND CAREERS.
THESE CAN ALL BE WOVE NOON WHAT
IS TAUGHT AND WHAT IS DEVELOPED
IN A LINKED LEARNING PATHWAY.
SO GIVEN THIS FACT AND THE
POWERFUL POLL EXCERPTED BY THE
COMMON CORE, IT'S AN IMPORTANT
QUESTION FOR PEOPLE WHO ARE
INTERESTED IN THINKING ABOUT HOW
TO BE SUCCESS WOLF COMMON CORE
IMPLEMENTATION AROUND.
HOW CAN WE WEAVE AN APPROACH
LIKE LINKED LEARNING THAT BRINGS
ABOUT REAL WORLD EXCITEMENT AND
AUTHENTICITY INTO THE STANDARD
AND STUDENTS' LEARNING OF THE
STANDARDS?
AND I PERSONALLY THINK LINKED
LEARNING IS A GREAT STRATEGY FOR
THAT
>> AND YOU SHOW SOME RESOURCES
AS WELL?
>> YES.
>> — IN THIS FINAL SLIDE.
AND THANK YOU.
YOU CAN LEARN MORE ABOUT
CONNECTED AND LINKED LEARNING
ONLINE AT
WWW.CONNECTEDCALIFORNIA.ORG.
THE LINK TO THE WEBSITE AND
BRAD'S E-MAIL INFORMATION IS
AVAILABLE AT THE URL AT THE
BOTTOM OF YOUR SCREEN.
AND ALSO AS A REMINDER, IF YOU
WANT TO PARTICIPATE IN THIS
DISCUSSION VIA TWITTER, YOU CAN
EITHER USE THE HASHTAG LINKED
LEARNING OR #ALL 4 ED TO GET
INVOLVED.
THERESA, NEXT, WE'D LOVE TO HEAR
FROM YOU ABOUT HOW SACRAMENTO
CITY UNIFIED SCHOOL DISTRICT IS
IMPLEMENTING THE COMMON CORE
WITHIN A LINKED LEARNING
FRAMEWORK.
>> WELL, THANK YOU, BOB.
AND AS I WAS LISTENING TO BRAD,
IT WAS A PERFECT INTRODUCTION TO
WHAT WE ARE DOING HERE IN
SACRAMENTO CITY UNIFIED SCHOOL
DISTRICT AND US LOCALS TEND TO
REFER US TO AS SAC CITY.
IN SAC CITY, WE SEE LINKED
LEARNING AND COMMON CORE STATE
STANDARDS AS HAND IN GLOVE FIT
OR MY BOSS LIKES TO SAY IN THE
WORDS OF FORREST GUMP, LIKE PEAS
AND CARROTS AND MY FAVORITE IS
TO SAY LIKE FRANK SINATRA, YOU
CAN'T HAVE ONE WITHOUT THE
OTHER, BECAUSE WE FEEL THAT
TOGETHER, THEY PROVIDE GREAT
LEVERAGE FOR MORE AUTHENTIC
LEARNING EXPERIENCES, RESULTING
IN BETTER AND DEEPER LEARNING TO
ENSURE THAT STUDENTS GRADUATE
NOT JUST ELIGIBLE FOR COLLEGE,
BUT FULLY PREPARED TO BE
SUCCESSFUL IN POST SECONDARY
EDUCATION AND HIGH-WAGE,
HIGH-DEMAND, 21st CENTURY
CAREERS.
YOU SEE OUR DISTRICT PROFILE,
SAC CITY IS THE 12th LARGEST
SCHOOL DISTRICT IN CALIFORNIA
AND ONE OF THE 100 LARGEST
SCHOOL DISTRICTS IN THE UNITED
STATES.
WE SERVE APPROXIMATELY 43,000
STUDENTS ON 75 CAMPUSES.
OUR NEIGHBORHOODS RANGE FROM
LEAFY, AFFLUENT AREAS AROUND THE
CAPITOL TO FEDERAL HOUSING
PROJECTS.
71% OF OUR STUDENTS QUALIFY FOR
FREE OR REDUCED-PRICE LUNCH.
THE CIVIL RIGHTS PROJECT OF
HARVARD UNIVERSITY, IN
CONJUNCTION WITH "TIME"
MAGAZINE, HAS NAMED SACRAMENTO
AMERICA'S MOST INTEGRATED CITY,
A PLACE WHERE EVERYONE'S A
MINORITY, INCLUDING WHITES.
OUR POPULATION IS 37% HISPANIC,
LATINO, 20% ASIAN, 19% WHITE,
18% AFRICAN-AMERICAN, AND ABOUT
5% OF OUR STUDENTS AND GROWING
EACH YEAR CLAIM TWO OR MORE
RACES OR ETHNICITIES.
48 DIFFERENT LANGUAGES ARE
SPOKEN BY OUR STUDENTS AND 22%
OF OUR STUDENTS ARE CURRENTLY
LIMITED IN ENGLISH.
AND SAC CITY IS HONORED TO BE A
MEMBER OF THE CALIFORNIA LINKED
LEARNING DISTRICT INITIATIVE.
THIS ENGAGEMENT HAS ALLOWED OUR
DISTRICT TO ADOPT LINKED
LEARNING AS ITS SIGNATURE
APPROACH TO HIGH SCHOOL
REDESIGN.
OUR WORK GROUNDED IN OUR
DISTRICT'S STRATEGIC PLAN, 2010,
2014.
PILLAR ONE, STUDENTS GRADUATE
COLLEGE AND CAREER READY.
IT IS VERY EVIDENCE THAT THE
COMMON CORE STATE STANDARDS
PRIMARILY FOCUS ON THE COLLEGE
COMPONENT OF THIS COLLEGE
CAREER-READY VISION, HENCE, BY
THEMSELVES, THEY ARE NOT
SUFFICIENT TO ENSURE THAT OUR
STUDENTS WILL BE COLLEGE AND
CAREER READY.
AND AS BRAD WAS SAYING, THIS IS
EXACTLY WHERE LINKED LEARNING
COMES IN WITH ITS FOCUS ON
RIGOROUS ACADEMIC INSTRUCTION.
IT DOES PROVIDE LINKED COMMON
CORE STATE STANDARDS PROVIDES
THE VEHICLE FOR THE APPLICATION
OF THE CONTENT IN VERY
REAL-WORLD, RELEVANT WORK-BASED
LEARNING EXPERIENCES.
IN ORDER FOR US TO REALIZE THE
VISION OF PILLAR ONE, IT WAS
IMPERATIVE OF THE COMMUNITY TO
FIND COLLEGE AND CAREER
READINESS AND THUS BEGAN THE
WORK ON OUR OUTCOMES OR AS WE
CALL IT OUR GRADUATE PROFILE.
YOU SEE ON THE NEXT SLIDE,
CURRENTLY UNDER DEVELOPMENT AND
IN DRAFT STATUS, WE HAVE
IDENTIFIED THE AREAS THE
COMMUNITY HAS IDENTIFIED THE
AREAS THAT ARE IMPORTANT FOR OUR
GRADUATES, FOR AS A FORMER HIGH
SCHOOL PRINCIPAL, I SAY TO FOLKS
WHEN PROMOTING OUR GRADUATE
PROFILE, WHAT IS IT THAT YOU
WANT THE STUDENTS TO KNOW AND BE
ABLE TO DO THAT DAY THEY WALK
ACROSS THE HIGH SCHOOL STAGE HUG
THEIR PRINCIPAL AND PICK UP
THEIR DIPLOMA?
WE WANT OUR STUDENTS TO BE
CRITICAL THINKERS AND PROBLEM
SOLVERS, CREATIVE, INNOVATIVE
AND ENTREPRENEURIAL STUDENTS WHO
CAN COMMUNICATE AND COLLABORATE
IN PROFESSIONAL AND SOCIAL
SETTINGS, EVALUATE AND
APPROPRIATELY USE MEDIA AND HAVE
LIFE — THE APPROPRIATE LIFE AND
LEADERSHIP SKILLS.
THEN FROM THERE WE DEVELOPED
LEARNER EXPECTATIONS AND HOT OFF
THE PRESS, ON THE NEXT PAGE, YOU
WILL SEE OUR GRADUATE PROFILE
BENCHMARKS.
AND AS BRAD WAS TALKING ABOUT
BENCHMARK DOWN IN MANY CASES TO
HIGH SCHOOL N SAC CITY, WE SEE
THIS GRADUATE PROFILE AS A PRE-K
12 DOCUMENT AND SO WE HAVE
BENCHMARKED OUR GRADUATE PROFILE
DOWN TO THIRD GRADE AND HAVE
IDENTIFIED SPECIFICALLY WHAT WE
WOULD LIKE OUR STUDENTS TO KNOW
AND BE ABLE TO DO AT THE END OF
GRADE THREE, SIX, EIGHT, TEN AND
12.
AND ON THIS SLIDE, WE HAVE ONE
EXAMPLE FROM CREATIVITY,
INNOVATION AND ENTREPRENEURSHIP.
WE HAVE BENCH MARKED THE OTHER
LEARNING EXPECTATIONS IN THE
SAME MANNER.
AND SO TO REACH THE STEEPER
LEARNING INTEGRATED IN SAC CITY
WE FEEL COMMON CORE STATE
STANDARD AND LINKED LEARNING
PROVIDE MULTIPLE OPPORTUNITIES
THROUGH DEEPER LEARNING THROUGH
THE ACQUISITION AND APPLICATION
OF RIGOROUS ACADEMIC CONTENT.
STUDENTS WHO ARE COLLEGE AND
CAREER READY, STUDENTS WHO
DEMONSTRATE THEIR ABILITY TO
THINK CRITICALLY AND PROBLEM
SOLVE, COMMUNICATE EFFECTIVELY,
WORK COLLABORATIVELY AND
CONSTRUCT MEANING OF WHAT THEY
ARE LEARNING.
THE TWO ARE GREATLY COMPATIBLE,
THE COMMON CORE STANDARDS DEFINE
THE WHAT, WHAT STUDENTS MUST
KNOW AND BE ABLE TO DO IN ORDER
TO GRADUATE COLLEGE AND CAREER
READY.
LINKED LEARNING SERVICE IS THE
HOW.
TEACHERS IN OUR LINKED LEARNING
PATHWAYS, BOTH CORE ACADEMIC
CONTENT AND OUR CAREER TECHNICAL
EDUCATION TEACHERS ARE
COLLABORATIVELY ENGAGED IN
DEVELOPING AND DELIVERING
INTEGRATED UNITS OF STUDY WITH
THE LINE AUTHENTIC INFORMATIVE
ASSESSMENTS AS A MEAN OF — AS A
MEANS OF DEMONSTRATING MASTERY
OF THE STANDARDS.
THE INTEGRATED UNITS OF STUDY
ADDRESS BOTH THE COMMON CORE
STATE STANDARDS AND THE HABITS
OF MIND SUCH AS THE STANDARDS
FOR MATHEMATICAL PRACTICE AND
THE EOA LITERACY CAP PASS THAT'S
STUDENTS MUST DEVELOP AND
DEMONSTRATE.
CONSEQUENTLY, THESE DEVELOPED
UNITS OF STUDY ARE EXPOSING
STUDENTS TO RIGOROUS RELEVANT
LEARNING EXPERIENCES VIA PROJECT
PROBLEM-BASED LEARNING, SERVICE
LEARNING AND WORK-BASED LEARNING
THAT ARE EMBEDDED WITHIN THE
LINKED LEARNING PATHWAYS AND
SYMBOLIZE THE VEHICLE FOR COMMON
CORE STANDARDS.
THIS ENABLES AND EMPOWERS
STUDENTS TO TAKE OWNERSHIP OF
THEIR LEARNING AND BUILD THEIR
CAPACITIES.
TEACHERS NO LONGER WORK IN
ISOLATION.
TEACHERS WORK IN COMMUNITIES OF
PRACTICE.
THEY ARE TAKING THE LEAD AS WE
BEGIN TO DEVELOP COMMON CORE
STATE STANDARD, ALIGN COURSES,
MOVE COURSES FORWARD FOR COLLEGE
PREP OR IN CALIFORNIA WE SAY UC
A TO G STATUS AND CREATE PATHWAY
FRIENDLY OR UCCI OR WORKING WITH
THE UNIVERSITY OF CALIFORNIA,
CURRICULUM INTEGRATED COURSES SO
THAT NOT ONLY DO WE HAVE THE
CAREER TECHNICAL EDUCATION
COURSES, BUT OUR ACADEMIC
COURSES WEAVE THE CAREER
TECHNICAL EDUCATION STANDARDS.
SO FOR EXAMPLE, HEALTH
PROFESSIONS, HIGH SCHOOL NEXT
YEAR WILL BE OFFERING A MEDICAL
BIOLOGY AND A MEDICAL CHEMISTRY
INDUSTRY CLASS THAT ARE UC A TO
G APPROVED.
BRAD MENTIONED THE STANFORD
ARTICLE AND WE HAVE USED THAT
ARTICLE EX-STEPS CIVIL IN SAC
CITY.
CLEAR, WELL-DELINEATED EXAMPLES
OF HOW WE CAN INTEGRATE TWO
MAJOR BODIES OF WORK AND THIS IS
A KEY LEVER FOR US IN SACRAMENTO
TO PRODUCE COLLEGE AND
CAREER-READY GRADUATES.
BECAUSE WHETHER FORMALLY LINKED
LEARNING OR NOT, IN ORDER TO
MEET INTER RIGHT DEMANDS OF THE
COMMON CORE STATE STANDARD, ALL
HIGH SCHOOLS WILL NEED TO
IMPLEMENT THE FOLLOWING ACTION
STEPS THAT ARE ALREADY IN PLACE
TO ENSURE IS THAT THEIR
GRADUATES WILL SUCCEED IN
POSTSECONDARY LEARNING AND THE
WORKPLACE WITHOUT NEED FOR
REMEDIATION.
IT IS IMPORTANT THAT ALL SCHOOLS
ESTABLISH SHARED STUDENT
LEARNING OUTCOMES WITH AN
EMPHASIS ON HIGHER-ORDER
THINKING SKILLS IT IS IMPORTANT
THAT SCHOOLS IMPLEMENT
COMPATIBLE APPROACHES TO
INTEGRATED CURRICULUM,
INSTRUCTION AND
PERFORMANCE-BASED ASSESSMENT.
THAT SCHOOLS PROVIDE REAL-WORLD
INTEGRATION AND APPLICATION OF
ACADEMIC AND TECHNIC SKILLS AND
KNOWLEDGE.
AND EMBED STUDENT ASSESSMENT
THROUGHOUT DEMONSTRATIONS OF
LEARNING, FOR EXAMPLE, STUDENT
PORTFOLIOS, DEFENSIVE LEARNING
AND STUDENT EXHIBITIONS.
THESE EXAMPLES ARE JUST A COUPLE
OF THE MANY THAT WILL SHOW TO
YOU AND DEMONSTRATE HOW THE TWO
ARE GREATLY COMPATIBLE.
THE COMMON CORE CURRICULUM
STANDARD DEES FINE THE WHAT,
WHAT STUDENTS MUST KNOW AND BE
ABLE TO DEMONSTRATE IN ORDER TO
GRADUATE COLLEGE AND CAREER
READY.
LINKED LEARNING SERVES AS THE
HOW, THE ENVIRONMENT, THE
STRUCTURE IN WHICH STUDENTS HAVE
THE OPPORTUNITY TO DEMONSTRATE
THIS HIGHER LEVEL MASTERY OF THE
COMMON CORE.
TEACHERS IN OUR LINKED LEARNING
PATHWAYS, BOTH OUR CORE ACADEMIC
TEACHERS AND OUR CAREER
TECHNICAL EDUCATION TEACHERS,
ARE COLLABORATIVELY ENGAGED IN
DEVELOP AND DELIVERING THESE
INTEGRATED UNITS, WHICH ADDRESS
BOTH THE — BOTH THE COMMON CORE
STATE STANDARDS AND THE DEMANDS
OF OUR GRADUATE PROFILE.
THE MERGE OTHER OF THESE TWO
PROVIDES TEACHERS IN OUR LINKED
LEARNING PATHWAYS OPPORTUNITIES
TO DEVELOP LINED FORMATIVE
ASSESSMENTS AS A MEANS OF
LEARNING THE STANDARDS.
WE FEEL THIS APPROACH FULLY
PREPARES STUDENTS FOR COLLEGE
AND CAREER BY DELIBERATELY
LINKING LEARNING IN THE
CLASSROOM TO REAL-WORLD
APPLICATION OUTSIDE OF,
RESULTING IN CREATING THE VALUE
AND RELEVANCE FOR LEARNING AND
INCREASING THE RETENTION IN THE
CLASSROOM.
AND AS YOU CAN SEE ON OUR NEXT
SLIDE, THIS GRAPHIC SUM IT IS UP
BEAUTIFULLY.
WHEN WE TEACH OTHERS — I'M
SORRY, APPROXIMATELY 5% OF WHAT
WE LEARNED IS RETAINED IN
LECTURE.
AS WE SEE GOING UP THE SLIDE,
DEMONSTRATIONS, 30%, AND
FINALLY, WHEN WE HAVE
OPPORTUNITIES PRACTICE
REAL-WORLD APPLICATION AND USE
THIS LEARNING IN ENVIRONMENTS
WHERE WE CAN TEACH OTHERS, THAT
OUR STUDENTS WILL RETAIN AND
TRANSFER APPROXIMATELY 70% — UP
TO 90% OF WHAT THEY LEARN AND
SO, IN IS SAC CITY STRONGLY
BELIEVE ACTIVELY PROMOTE THAT
THE INTEGRATION OF COMMON CORE
STATE STANDARD AND LINKED
LEARNING MAKES THIS POSSIBLE,
NOT JUST FOR SOME STUDENTS BUT
FOR ALL STUDENTS TO REALIZE THE
VISION OF COLLEGE AND CAREER
READINESS AND GRADUATE READY,
FULLY PREPARED TO SUCCEED IN THE
POSTSECONDARY LEARNING
ENVIRONMENT AND THE CAREER OF
THEIR CHOICE.
>> THANK YOU, THERESA.
AND I JUST WANTED TO SAY, I WAS
STRUCK WHEN I VISITED SAC CITY,
OH, THIS WAS OVER A YEAR AGO AND
[ INAUDIBLE ] HIGH SCHOOL, I WAS
STRUCK HOW EVERYONE KNEW THE
MISSION STATE OF SAC CITY.
I RECOMMEND PEOPLE GO TO YOUR
WEBSITE AND READ IT, IT REALLY
OUTLINES, I THINK, THE KIND OF
DEEPER LEARNING COMPETENCY,
CRITICAL THINKING AND BEING ABLE
TO PROBLEM SOLVE THE MISSION
STATEMENT FOR ALL OF US.
IT STATES IT ABOUT AS WELL AS
SUCCINCTLY ABOUT WHAT THE
LEARNING OUTCOMES WE WANT FOR
STUDENTS TODAY SHOULD BE.
SO THANK YOU — THANK YOU VERY,
VERY MUCH.
LOUIE, WE ARE GOING TO TURN TO
YOU.
WE HAVE HEARD FROM THE DISTRICT
SIDE.
WE HAVE HEARD FROM THE
IMPLEMENTATION SIDE.
FROM BRAD AND YOU'RE THE ONE
MAKING HAPPEN IN A SCHOOL, YOU
AND YOUR TEACHERS AT ANTIOCH
HIGH SCHOOL.
LET ME JUST NOTE WHEN WE — WHEN
MY BOARD OF DIRECTORS AND I AND
OUR STAFF VISITED ANTIOCH, WHAT
I WAS STRUCK BY WAS, BESIDES THE
COMMITMENT WITHIN THE BUILDING
ITSELF, BUT I WAS STRUCK BY THE
FACT THAT NOT ONLY WERE YOU
THERE, THE TEACHERS, OF COURSE,
WERE THERE, BUT SCHOOL BOARD
MEMBERS CAME OUT AND THOSE
SCHOOL BOARD MEMBERS, THERE WERE
MORE THAN ONE, AS I RECALL, THEY
KNEW EXACTLY WHAT LINKED
LEARNING WAS ABOUT.
THEY WERE JUST MUCH INVOLVED
COMMITTED TO IT AS THOSE IN THE
BUILDING SO YOU CAN JUST SEE THE
COMMITMENT TO LINKED LEARNING
AT — ALL THE WAY THROUGH THE
EDUCATIONAL SYSTEM AND THE
ANTIOCH UNIFIED SCHOOL DISTRICT
FROM THE CLASSROOM LEVEL TO THE
SCHOOL BOARD MEETING ROOMS SO I
JUST WANT YOU TO KNOW THAT
REALLY — THE SUPERINTENDENT, OF
COURSE, WAS THERE AS WELL.
SO, IT WAS REALLY JUST, OKAY,
WE'RE SHOWING UP, THEY KNEW THEY
WERE ALL THERE.
THEY BELIEVED IN IT AND THEY
WERE ALSO VERY, VERY WELL VERSED
IN WHAT LINKED LEARNING WAS
ABOUT.
SO, WE ARE GONNA TURN TO YOU NOW
ABOUT IMPLEMENTING LINKED
LEARNING AND THE COMMON CORE AT
YOUR SCHOOL, ANTIOCH HIGH SCHOOL
AND IF YOU WOULD, LOUIE,
DESCRIBE IN SOME WAYS THAT HOW
LINKED LEARNING HAS BEEN
INTEGRATED AT ANTIOCH THROUGH
THE LINKED LEARNING APPROACH,
BOTH IN TERMS OF THE CLASSROOM
INSTRUCTION AND ALSO
PROFESSIONAL LEARNING.
>> UM, I'M HONORED THAT YOU
HAD — INVITED KNOW COME OUT
HERE AND SHARE A LITTLE BIT
ABOUT ANTIOCH HIGH SCHOOL.
I WAS PROMOTED TO PRINCIPAL IN
2006, 2007.
AND I HAVE A UNIQUE EXPERIENCE
IN THAT I GREW UP IN ANTIOCH AND
I WAS THERE — I MOVED THERE IN
1968 FROM OAKLAND, CALIFORNIA.
ANTIOCH IS LOCATED ON THE
SACRAMENTO RIFF AND IT'S
NORTHEAST OF SAN FRANCISCO,
ABOUT AN HOUR OUTSIDE OF THERE.
AND WHEN I FIRST CAME TO ANTIOCH
AS A YOUTH, IT WAS A RURAL
COMMUNITY, SIMILAR TO MAYBERRY
YOU MIGHT SENATE OLD TELEVISION
SHOW.
A SUBURBAN AREA PEOPLE WOULD BUY
HOMES.
ANTIOCH IS A LARGE CITY OF OVER
100,000 RESIDENTS, MUCH MORE
DIVERSE THAN EVER BEFORE AND
ALONG WITH THOSE CHANGES, WE
HAVE BECOME MUCH MORE OF AN
URBAN CITY, SO, A LOT OF THE
THINGS THAT WE ARE DOING TODAY I
REALLY DO THINK HELP US MEET THE
NEEDS OF SO MANY THAT ARE IN OUR
COMMUNITY AND AT OUR SCHOOL
TODAY.
SO WHAT I WANT TO SHARE WITH YOU
IS HOW THIS ALL — HOW WE
IMPLEMENTED LINKED LEARNING AT
ANTIOCH HIGH SCHOOL.
IN 2008, THANKS TO THE SUPPORT
OF CONNECT ED, ANTIOCH UNIFIED
SCHOOL DISTRICT IMPLEMENTED ITS
FIRST TWO ACADEMIES, YOU WANT
DEER VALLEY HIGH SCHOOL AND THE
OTHER AT DOZIER.
SO, OUR — I WAS WATCHING TO SEE
HOW THOSE PROGRAMS WERE WORKING
AT THE OTHER SCHOOL SITES AND SO
IN 2008, 2009, I WAS WATCHING
AND SEEING HOW THINGS WERE GOING
AND WAS SEEING WONDERFUL THINGS
THAT WERE HAPPENING WITH THEIR
NINTH GRADERS IN THOSE TWO
SCHOOL SITES.
SO IN THE FIRST SLIDE THAT I
HAVE, THAT THAT THE VIEWERS MAY
SEE, I JUST KIND OF WANTED TO
SET THE CONTEXT OF HOW MUCH
ANTIOCH HAS CHANGED.
AT ANTIOCH HIGH SCHOOL, OUR FREE
AND REDUCED POVERTY RATE FOR
CHILDREN IS — CLASS CLIMBED
SIGNIFICANTLY.
WE ARE NOW ABOVE 70%.
OUR ENGLISH LANGUAGE LEARNERS
MAKE UP 15% OF OUR STUDENT BODY,
SO WE ARE TRYING TO MEET
STUDENTS WERE THEY'RE AT AND
SUPPORT THEM AND PROVIDE THEM
WITH THE RIGOROUS CURRICULUM AND
THE RELEVANT EDUCATION AND THE
PERSONALIZED SUPPORT THAT WE'RE
FINDING THROUGH LINKED LEARNING,
SO, ONE OF THE THINGS THAT WE
FIRST TRIED TO DO AS WE LOOKED
AT HIGH SCHOOL REFORM WAS HOW TO
TAKE — I WAS LISTENING TO YOUR
COMMENTS ABOUT HOW HIGH SCHOOL
WAS, YOU KNOW, 100 YEARS AGO AND
WHERE IT'S AT TODAY.
AND QUITE HONESTLY, WHEN I TOOK
OVER AS PRINCIPAL, STUDENTS WERE
SEATED IN ROWS AND TEACHERS WERE
TALK AND STUDENTS WERE TAKING
NOTES AND WE'RE CONTENT BASED
AND TEACHERS WERE WORKING IN
ISOLATION OF EACH OTHER.
SO IT JUST WASN'T WORKING FOR
OUR STUDENTS AS WE BECAME MUCH
MORE DIVERSE.
WE HAVE TO LOOK AT SOME BETTER
WAYS TO EDGE GAME OUR STUDENTS
AND LEARNS.
SO, THE NEXT THING IN SLIDE IS
DISTRIBUTE LEADERSHIP, HOW COULD
WE TRY GET OUR TEACHERS, OUR
STAFF, OUR COMMUNITY MORE
INVOLVED AND HOW WE ARE GOING TO
ENGAGE LEARNERS AND MAKE SOME
CHANGE IN THE WAY THAT WE
PROVIDE EDUCATION TO STUDENTS.
AND AS YOU MENTIONED WITH THE
BOARD OF EDUCATION AND THE
SUPERINTENDENT AND MYSELF AS
PRINCIPAL, THERE'S BEEN A
COLLABORATIVE APPROACH —
APPROACH TO THIS.
THIS PARTICULAR SLIDE, WE HAVE
LOOKED AT HOW WE COULD MOVE FROM
BEING TEACHERS WORKING IN
ACADEMIC DEPARTMENTS IN
ISOLATION FROM ONE ANOTHER TO
DEVELOPING COLLABORATIVE TEAMS
SO THEY COULD WORK TOGETHER TO
PROVIDE A MORE MEANINGFUL
PERSONAL EDUCATION TO STUDENTS.
IN THE PARTICULAR SLIDE YOU SEE
THERE, YOU WILL SEE THAT IN
2008, WE INTRODUCED A CONCEPT TO
OUR TEACHERS AND BY THE TIME WE
GOT TO 2010, WE KICKED OFF OUR
FIRST ACADEMY CALLED THE
ENGINEERING ACADEMY.
WE CALL IT EDGE.
AND THOSE STUDENTS STARTED IN
THEIR NINTH GRADE YEAR, 2010,
'11 AND GRADUATING THIS YEAR AND
WHAT HAPPENED WAS AT THE SAME
TIME THAT WE WERE KICKING OFF
OUR FIRST LINKED LEARNING
ACADEMY, WE APPLIED FOR THE
SMALL LEARNING COMMUNITY GRANT
OUT OF THE DEPARTMENT OF
EDUCATION HERE IN WASHINGTON,
D.C.
WE WERE AWARDED THAT GRANT, SO,
THAT'S WHERE WE STARTED TO LOOK
AT HOW CAN WE KIND OF FOLLOW THE
ENGINEERING ACADEMY WAS DOING
WITH LINKED LEARNING, HOW COULD
WE HAVE STRUCTURE SIMILAR TO
THAT SCHOOL LIFE?
'CAUSE IT WAS WORKING WELL FOR
OUR STUDENTS IN NINTH GRADE AND
EDGE, WHY NOT HAVE THAT WORK FOR
ALL OF OUR STUDENTS?
SO THAT'S EXACTLY WHAT WE DID.
WE RESTRUCTURED TO LEADERSHIP
BEING SHARED, DECISIONMAKING,
BEING OPEN AND TRANSPARENT AND
SO WHAT YOU HAVE NOW AT ANTIOCH
HIGH SCHOOL IN TERMS OF
STRUCTURES, YOU HAVE FOUR
INDIVIDUAL LINK LEARNING
ACADEMIES.
ONE IS THE ENGINEERING ACADEMY,
NINE THROUGH 12 AND THEN YOU
HAVE THE THREE OTHER ACADEMIES
THAT HAVE DEVELOPED, ONE IS
ENVIRONMENTAL SCIENCES, MEDIA
TECHNOLOGY AND LEADERSHIP AND
PUBLIC SERVICES.
[ INAUDIBLE ] THE NEXT SLIDE,
WHAT YOU WILL FIND IS THAT THIS
GIVES YOU AN ILLUSION STATION OF
HOW WE USED TO HAVE TEACHERS
WORKING IN SILOS.
[ INAUDIBLE ] EACH HALL WAVES
DIVIDED BY ACADEMIC DEPARTMENTS.
THEY TAUGHT IN THE WAY THAT WE
DESCRIBED EARLIER AND SO WHAT WE
DID IS AS A STAFF, WE SAT DOWN
AND LOOKED AT HOW CAN WE MAKE
SCHOOL MORE MEANINGFUL, MORE
PERSONAL?
SO, WHAT WE [ INAUDIBLE ] DID IS
WE HAD TEACHERS WHO STEPPED UP
AND SAID [ INAUDIBLE ] LIKE TO
WORK WITH THIS TEAM OF TEACHERS
THAT TEAM OF TEACHERS IS THEY
VOLUNTARILY SIGNED UP FOR EACH
OF THE ACADEMIES.
AND SO WE DID IS WE MOVED
TEACHERS FROM CLASSROOMS IN THE
HALLWAYS WHERE THEY CAN WORK
TOGETHER IN CLOSE PROXIMITY AND
WE HAD THE STUDENTS' LOCKERS
PLACED IN THOSE HALLWAYS SO THAT
THEY WOULD DEVELOP SMALL
LEARNING COMMUNITIES WITH LINKED
LEARNING BEING THE STRATEGY THAT
WE WERE EMPLOYING.
IN THE ILLUSTRATION, YOU WILL
SEE THAT WHAT WE AT ONE TIME WAS
TEACHERS WORKING INDEPENDENTLY
OF ANOTHER AND STUDENTS HAVING
TO TRAVEL VARIOUS PLACES ACROSS
CAMPUS, WHERE I THINK THERE'S A
LOT OF DISCONNECTEDNESS, WE
DECIDED TO GO MOVE TOWARD
PROXIMITY AND WHAT YOU SEE IN
ANTIOCH HIGH SCHOOL WHEN YOU
VISITED IS WE MOVED TEACHERS AND
STUDENTS TO COMMON LEARNING
AREAS [ INAUDIBLE ] WHICH THEY
CAN [ INAUDIBLE ] FOR THE
BETTERMENT OF STUDENTS.
WE PASSED THE BOND
MEASURE-TO-TWO YEARS AGO CALLED
MEASURE B, THE SCHOOL FACILITY
IMPROVEMENT HERE AND SO WE ARE
GONNA BE BEGINNING CONSTRUCTION
IN JUNE TO REDESIGN OUR SCHOOL
TO SUPPORT THE EFFORTS THAT WE
WERE TALKING ABOUT HERE TODAY.
AND THE NEXT SLIDE, YOU CAN SEE
FROM THE WORK OUR TEACHERS HAVE
DONE, OUR STAFF HAVE DONE, OUR
COMMUNITY HAS DONE, YOU COULD
SEE THE PERCENTAGES OF THE
SCHOOL.
WE ARE MOVING IN THE DIRECTION
OF WALL-TO-WALL ACADEMIES 'CAUSE
MY BELIEF IS THAT WITH THE THREE
Rs OF RIGOR, RELEVANCE AND
RELATIONSHIPS THAT OUR STUDENTS
ARE BENEFITING IN ALL AREAS SO
OUR EDGE STUDENTS BEING SENIORS
THIS YEAR, WE HAVE BEEN LOOKING
AT THEIR OUTCOMES ON THE HIGH
SCHOOL EXIT EXAM THE LAST TWO
YEARS, WHERE THEY HAVE SCORED 20
POINTS HIGHER THAN THEIR
CLASSMATES THAT AREN'T IN THE
ACADEMY AND SO WE HAVE LEARNED
FROM THAT THAT SOMETHING SEEMS
TO BE DIFFERENT IN THE
ENGAGEMENT, IN THE RELEVANCE AND
THE OUTCOMES OF OUR STUDENT
PERFORMANCE.
AND SO WE TAILORED THE OTHER
THREE SMALLER COMMUNITIES THAT
HAVE BECOME ADDITION ADDITIONAL
LINKED LEARNING ACADEMIES, RIGHT
NOW, WE LOOK FORWARD TO THE NEXT
SLIDE THAT ALL HE SEE, THIS
CURRENTLY SHOWS WHERE WE'RE AT.
RIGHT NOW THE RED BARS SHOW YOU
HOW MANY STUDENTS CURRENTLY ARE
ENROLLED IN LINKED LEARNING IN
ANTIOCH HIGH SCHOOL AND THE BLUE
IS — SHOWS YOU THE SORT OF THE
NON-MATH WAY AT THIS TIME.
SO YOU CAN SEE FROM THE
ILLUSTRATION THAT ALL OF OUR
STUDENT ARE IN LINKED LEARNING
ACADEMIES IN NINE AND TENTH
GRADE AND 191th AND 12th GRADE
SEE THE NUMBERS ARE MUCH SMALLER
BECAUSE WE ONLY HAVE ONE
ACADEMY, THE ENGINEERING ACADEMY
AT THAT TIME.
SO, WE ARE MOVING INCLUSIVELY AS
A GROUP AND A SHARED WAY TO GET
ALL STUDENTS TO THAT LEVEL.
IN TERMS OF IMPLEMENTATION, THE
WAY THAT WE DID THE STRUCTURE, I
TALKED ABOUT DISTRIBUTED
LEADERSHIP, WE SELECTED FOUR
LEAD TEACHERS, I ASSIGN VICE
PRINCIPAL TO EACH TEAM AND THE
LEAD TEACHERS [ INAUDIBLE ]
SELECTED TEACHERS WORK WITH THEM
IN COLLABORATIVE TEAMS, WHAT YOU
SEE IN THE NEXT SLIDE IS HOW
EACH STRUCTURE THE TEACHERS WORK
DAY SO THEY HAVE TIME TO PLAN
AND WORK TOGETHER.
SO WHAT YOU WILL SEE IN THE
YELLOW COLUMNS THERE IS THAT
TEACHERS TEACH FIVE PERIODS BY
CONTRACT IN ANTIOCH UNIFIED
SCHOOL DISTRICT AND THEY HAVE
ONE PERIOD FOR PREP AND THEY
HAVE AN ADDITIONAL PERIOD THAT
IS FOR CONFERENCE PERIODS.
AND SO WHAT WE HAVE DONE IS WE
HAVE STRUCTURED THEIR COMMON
PLANNING TIME-TO-DURING THEIR
CONFERENCE PERIODS AND SO YOU
WILL SEE THAT THE FOUR ACADEMIES
HAVE 50 MINUTES EACH DAY TO WORK
TOGETHER IN COLLABORATION TO
DEVELOP INTEGRATED LESSONS AND
ALSO TO PROVIDE SUPPORT TO
STUDENTS THAT ARE IN NEED OF
ADDITIONAL SUPPORT AND GUIDANCE.
I BELIEVE WHEN YOU WERE THERE
VISITNG THE SCHOOL, YOU HAD AN
OPPORTUNITY TO SEE ONE OF THE
TEAM MEETINGS.
>> YES.
>> TO THE LOOK AT HOW THEY COULD
SUPPORT.
>> SO HOW OFTEN DOES THAT TAKE
POLICE?
IT WAS IMPRESSIVE, PERHAPS TEN
TEACHERS FROM ONE OF THE
ACADEMIES, I BELIEVE IT WAS THE
EDGE ACADEMY.
>> YES.
>> AND HOW OFTEN DO THEY MEET IN
THAT FORUM?
>> THEY HAVE FIVE DAYS PER WEEK,
50 MINUTES EACH DAY AND
GENERALLY WILL USE THREE OF
THOSE DIES DO INTEGRATED LESSON
DESIGN PLANNING AND THEN THE
OTHER TWO PERIODS, THEY WILL USE
TO MEET WITH PARENTS ON SSTs OR
TO PROBLEM SOLVE AND LOOK AT HOW
THEY CAN BEST SUPPORT STUDENTS.
I THINK WHEN YOU WERE THERE ON
ONE OF THE THINGS OBSERVED WAS
THAT THE TEAM OF TEACHERS WAS
LOOKING AT HOW THEY COULD SELECT
CERTAIN STUDENTS WHO HAD BEEN
IDENTIFIED AS HIGH RISK AND
TOGETHER THEY DECIDED LET'S ALL
TAKE — DIVIDED UP THE STUDENTS
BETWEEN THE STAFF AND MADE AN
AGREEMENT THAT THEY WOULD MEET
WITH THEM, TALK WITH THEM, WORK
WITH THEM AND SEE IF IT WOULD
MAKE A DIFFERENCE.
I'M HAPPY TO TELL THAT YOU THREE
WEEKS LATER, SOME OF THOSE
STUDENTS WERE STUDENT ATHLETES
AND TO SEE THEM BE ABLE TO BE
ACADEMICALLY SUCCESSFUL TO SEE
THE GREAT IMPROVEMENTS AND TO
SEE THE CHILDREN OUT BEING ABLE
TO PLAY EXTRACURRICULAR
ATHLETICS THEY WEREN'T ABLE TO
DO BEFORE HAS BEEN PHENOMENAL.
SO THE TYPE OF COLLABORATIVE
WORK, THE INTEGRATION SPOKEN OF
FROM [ INAUDIBLE ] WE ARE MAKING
THAT HAPPEN AT ANTIOCH HIGH
SCHOOL FOR ALL STUDENTS AND WE
ARE REALLY SEEING SOME POSITIVE
OUTCOMES.
OUR DISCIPLINE HAS BEEN REDUCED
BY 50% FROM LAST YEAR AND OUR
ATTENDANCE THE LAST FIVE YEARS
HAS GONE UP 5% FROM 91 TO CLOSE
TO 96.
I THINK WE ARE LIKE 95.6.
THE NEXT SLIDE IS ACTUALLY THE
TEMPLATE THAT WAS SHARED WITH US
THROUGH CONNECT ED.
OUR TEACHERS HAVE RECEIVED A
GREAT DEAL OF TRAINING AND
SUPPORT FROM CONNECT ED AND
DARREN DOES GRAVE, ONE OF THE
TRAINERS FROM CONNECT ED CAME
OUT AND WORKED WITH OUR STAFF ON
HOW TO RUN EFFECTIVE MEETINGS
AND HOW TO TAKE NOTES AND THE
TRANSFORMATION THAT'S TAKEN
PLACE ORIGINALLY, THE MEETINGS
WERE STRUCTURED AND SCHEDULED BY
ADMINISTRATORS AND NOW, WITH THE
TRAINING THAT WE RECEIVED WITH
THE COMMUNITY OF PRACTICE, THE
TEACHERS NOW SET THEIR OWN
MEETINGS.
THEY SET THEIR OWN AGENDAS.
THEY TAKE RESPONSIBILITIES,
DIFFERENT ROLES IN THE STRUCTURE
AND THEY REPORT THEIR OUTCOMES
TO US TO LET US KNOW HOW THEY
ARE DOING AND WHAT THEY ARE
WORKING TOWARD AND THAT'S BEEN A
GREAT WAY TO HELP OUR TEACHERS
HAVE THE AUTO KNOW WORK AND
CREATE AND JUST BE CREATIVE IN
HOW THEY MEET THE NEEDS OF THEIR
STUDENTS.
THE NEXT SLIDE SHARES A LITTLE
BIT OF INFORMATION AND DATA ON
THE ENGINEERING ACADEMY, AS I
STATED EARLIER.
IN THIS PARTICULAR SLIDE, WHEN
WE HAD OUR ENGINEERING STUDENT
GRADUATING THIS YEAR, WE WERE
REALLY IMP PEDESTRIANS WERE WITH
THE FACT THAT THE FIRST
[ INAUDIBLE ] EXAM, THE SENIORS
NOW TWO YEARS AGO WERE 20-PLUS
POINTS GREATER IN THEIR SCORES
THAN THEIR CLASSMATES WERE.
AND THE FOLLOWING YEAR, THE
JUNIORS THAT FOLLOWED, A
SIGNIFICANT [ INAUDIBLE ]
CLASSMATES AS WELL.
AND SO WE REALLY STARTED TO TAKE
A LOOK AT WHAT'S HAPPENING
DIFFERENT WITH THESE KIDS FROM
OTHERS, MEETING WITH STUDENTS
AND TALKING TO THE TEACHERS AND
FROM EVEN MAYBE WITH YOUR VISIT
YOU MAY HAVE SEEN, PEOPLE ARE
MAKE TANKING MORE OWNERSHIP,
TEACHERS ARE TAKING A GREATER
RESPONSIBILITY.
THEY KNOW THE STUDENTS' NAMES,
THEY KNOW THEIR FACES, MORE OF A
PERSONAL APPROACH TO REACH OUT
AND MEET STUDENTS WERE THEY ARE
AT.
THE STUDENTS ARE MORE ENGAGED
BECAUSE OF THE RELEVANT
CURRICULUM BECAUSE THEY CAN SEE
HOW WHAT THEY ARE LEARNING TODAY
RELATES TO A PATHWAY IN WHICH
THEY SIGNED UP FOR, HAVING
INDUSTRY PARTNERS COME IN AND
WORK WITH TEACHERS AND OUR
STAFF, THAT BRINGS THE RELEVANT
PIECE IN THE CURRICULUM.
THE ENVIRONMENT WITH THE
ADVISORY BOARDS THAT WE HAVE FOR
EACH OF THE FOUR ACADEMIES, FOR
EXAMPLE, ON EDGE, WE HAVE DOW
CHEMICAL AND CHEVRON WHO HELP US
WITH THE ENGINEERS WHO COME TO
OUR SCHOOL AND SPEAK TO OUR
STUDENTS AND WHO SERVE AS
PANELISTS OR JUDGES WHEN THE
STUDENT DOES THEIR WORK-BASED
PROJECTS.
SO WE ARE VERY EXCITED ABOUT
WHERE WE'RE AT AND VERY EXCITED
ABOUT THE FUTURE OF OUR STUDENTS
AND SO HAPPY THAT YOU CAME OUT
TO SEE WHAT WE ARE DOING.
MY BELIEF IS THAT WHAT IS GOOD
FOR ONE GROUP OF STUDENTS, WHICH
STARTED OUT WITH THE ENGINEERING
ACADEMY, IS GOOD FOR ALL
STUDENTS AND THAT'S WHY WE ARE
GOING TO WHAT'S CALLED
WALL-TO-WALL ACADEMIES.
THE RESULTS WE ARE SEEING AT
ANTIOCH HIGH SCHOOL ARE ACTUALLY
AT THE ANTIOCH UNIFIED, DOZIER
AND HAVING THE SAME TYPE OF
OUTCOMES AND CHARACTER OF
CLASSMATES NOT IN THE PATH WAYS
ALONG WITH THE STATE.
SO, ANYWAY, I'M HAPPY TO SHARE
OUR STORY WITH YOU AND HOW WE
HAVE IMPLEMENTED T
>> IT IS AN IMPRESSIVE STORY.
THE TIME YOU AND STAFF TOOK,
TEACHERS AND EVERYONE AT
ANTIOCH.
SO, BRAD, WE ARE GONNA — YOU
GUYS HAVE GENERATED A LOT OF
QUESTIONS THAT HAVE JUST BEEN
FLOODING IN.
SO, BRAD, JUST QUICK LAKERS
LITTLE HISTORICAL BACKGROUND
THIS NINE IN THE STATE OF
CALIFORNIA THIS NINE-DISTRICT
INITIATIVE HAS STARTED, I THINK
I HAVE ALREADY SAID, BACK IN
2006, I WAS BASICALLY WITH THE
SUPPORT OF THE YOU WORKING WITH
THE IRVINE, JAMES C. IRVINE
FOUNDATION AS I RECALL, ISN'T
IT?
>> THE FOUNDATION HAS BEEN
VISIONARY AND GENEROUS AND
CONSISTENT IN ITS LEADERSHIP
SUPPORT FOR LINKED LEARNING
IMPLEMENTATION AND FOR CONNECT
ED AND THESE NINE DISTRICTS,
EVEN THOUGH ALMOST ALL OF THEM
HAVE SEEN CHANGES IN LEADERSHIP
HAVE SUSTAINED THEIR COMMITMENT
TO LINKED LEARNING
IMPLEMENTATION AT A SYSTEMIC
LEVEL.
AND NOW THAT HAS EVEN BEEN
LEVERAGED AT THE STATE LEVEL
WITH THE $250 MILLION FUND THAT
LINKED LEARNING PROGRAMS CAN
APPLY FOR, ACROSS A CERTAIN
NUMBER OF DISTRICTS?
>> THAT'S CORRECT.
YES.
STATE SENATOR PRO TEM, DARRYL
STEINBERG, HAS BEEN LEADING THE
EFFORT TO YOU IMPLEMENT WHAT'S
CALLED THE CALIFORNIA PATHWAYS
TRUST AND IT'S RACE TO THE
TOP-LIKE COMPETITIVE APPLICATION
FOR SCHOOL DISTRICTS, COMMUNITY
COLLEGES, WORKFORCE INVESTMENT
BOARDS, CHAMBERS OF COMMERCE, A
WHOLE SET OF PARTNERS WORKING
TOGETHER TO PROVIDE COLLEGE AND
CAREER PATHWAYS AT A SYSTEMS
LEVEL FOR STUDENTS IN DISTRICTS
AND SO THAT'S GONNA EXPAND
UPWARDS OF 275 LETTERS OF
INTENT.
THERE ARE GOING TO BE, I WOULD
SAY, ANYWHERE FROM 50 TO 70
DISTRICTS AROUND THE STATE THAT
ARE GOING TO BE INVOLVED IN
[ INAUDIBLE ] SO IT'S A HUGE
SCALING UP OF THE WORK OVER THE
NEXT SEVERAL YEARS.
>> SO I JUST WANT YOU-ALL TO
KNOW, THERESA, LOUIE, BRAD, WHAT
YOU'VE GENERATED, THE FIRST
QUESTION JOE IN VIRGINIA ASKS,
SO, IF A SCHOOL DISTRICT IS
WATCHING AND THINKING, YES, SIGN
ME UP, WHAT DO THEY DO NEXT?
>> WELL THERE ARE A LOT OF
RESOURCES ON LINKED LEARNING,
WWW.LINKEDLEARNING.ORG SITE AND
CONNECTED SITE AND THAT'S A
GREAT PLACE TO GET STARTED.
WE HAVE A LOT OF INTERACTIVE
WEBINARS AND VIDEOS THAT CAN
HELP SCHOOL DISTRICT LEADERS GET
A SENSE OF WHAT THE WORK
ACTUALLY IS TO BEGIN TO
IMPLEMENT.
AND OF COURSE, THEY ARE WELCOME
TO REACH OUT AND CONTACT US AT
CONNECT ED.
AND WE WILL PUT THEM IN TOUCH
WITH PEOPLE LIKE THERESA AND
PEOPLE LIKE LOUIS.
THEY CAN HEAR FROM THE
PRACTITIONERS THE FIELD WHAT ARE
SOME OF THE SUCCESSES AND
CHALLENGES, HOW YOU GET STARTED
IN ALL OF THAT.
>> A >> AND ACTUALLY, LINKED
LEARNING IS NOW EXPANDING BEYOND
CALIFORNIA, ISN'T IT, IN
HOUSTON, DETROIT, AND SOME OTHER
AREAS?
>> THAT'S CORRECT.
YES, HOUSTON WON A RACE TO THE
TOP GRANT TO LINKED LEARNING
OVER THE NEXT SEVERAL YEARS.
THERE IS A RULE INITIATIVE GOING
ON IN WYOMING AS WELL, VERY
INTERESTING AND WE ARE GETTING
INTEREST FROM ACROSS THE
COUNTRY.
>> YOU JUST HE ANSWERED ONE OF
MY QUESTIONS, WHAT ABOUT IF I'M
IN A SCHOOL WITH LESS THAN 800
STUDENTS OR IN A SMALLER
DISTRICT, CAN LINKED LEARNING
APLY AND YOU'RE STAYING?
>> ABSOLUTELY, IT CAN.
>> AND SO, LOUIE AND THERESA,
LET ME ASK YOU, BOB FROM
CALIFORNIA ASKS, HOW DO YOU GET
PARENTS ON BOARD?
HOW ARE THEY INVOLVED WITH THE
PLANNING AND IMPLEMENTATION?
SO THERESA, DO YOU WANT TO START
AND THEN I WILL TURN TO LOUIE?
>> SURE.
SO WE GET PARENTS INVOLVED IN A
VARIETY OF WAYS.
MOST PARTICULARLY IN THE MIDDLE
SCHOOL, WHEN WE BEGIN OUR
DISTRICT-WIDE RECRUITMENT.
WE INVITE PARENTS FROM GRADES
FIVE, SIX AND SEVEN TO OUR
ANNUAL RECRUITMENT FAIRS TO
LEARN ABOUT LINKED LEARNING.
WE PRESENT AT PARENT MEETINGS,
SUCH AS OUR SPECIAL ED PARENT
ADVISORY BOARD, OUR GATE PARENT
MEETINGS, PTA, VERY ACTIVE WAYS
FOR PARENTS ONCE THEIR CHILDREN
ARE IN THE PATHWAYS TO BE
INVOLVED BECAUSE MOST OF THE
PATHWAYS HAVE VERY ACTIVE
ADVISORY BOARDS AND SAC CITY,
MOST OF THEM HAVE PARENT MEMBERS
ON THOSE ADVISORY BOARDS.
>> LOUIE, WHAT'S BEEN THE
EXPERIENCE THAT SIGN WITH
PARENTS?
>> ACTUALLY, IT'S BEEN SIMILAR.
WHAT WE DO IN ANTIOCH UNIFIED IS
THERE'S FOUR MIDDLE SCHOOLS,
WHICH ARE SIXTH, SEVENTH, EIGHTH
GRADE AND WE HAVE LINKED
LEARNING PARENT ORIENTATION
NIGHTS WHERE PARENTS AND THEIR
CHILDREN CAN COME AND LEARN
ABOUT THE NINE DIFFERENT
ACADEMIES THAT ARE AVAILABLE
THROUGH THE THREE HIGH SCHOOLS
AND SO EACH OF THE LINKED
LEARNING ACADEMIES DOES A
DEMONSTRATION AND SHARES
INFORMATION ABOUT THE VARIOUS
PATH WAYS THIS WE HAVE IN EACH
OF THE HIGH SCHOOLS AND THEN
WHAT WE HAVE IS THE COUNSELORS
FROM THE HIGH SCHOOLS GO DOWN TO
THE MIDDLE SCHOOLS AND THEY DO A
SPRING REGISTRATION WHERE THE
STUDENTS RANK OUT OF THE NINE
ACADEMIES THEIR FIRST
PREFERENCE, SECOND PREFERENCE,
THIRD AND FOURTH.
THEY DO THAT TOGETHER WITH THE
PARENTS AND THEN WHAT HAPPENS
THERE'S A RANDOM SELECTION
PROCESS THAT WE DO WHERE
STUDENTS ARE SELECTED RANDOMLY.
WE DON'T LOOK AT GRADE — GRADE
POINT OF A RAMS, DON'T LOOK A AT
ATTENDANCE OR DISCIPLINE, DON'T
LOOK IF THEY ARE SPECIAL ED OR
ENGLISH LANGUAGE LEARNERS.
EVERYBODY IS EQUALLY PUT INTO
THE LOTTERY AND STUDENTS ARE
PLACED AT RANDOM AND THEN THAT'S
HOW THE STUDENTS GET PLACE AT
THE HIGH SCHOOL.
HIGH SCHOOL STUDENTS AS FRESHMEN
IN THE YEARS AGO, USED TO BE
BASED ON RESIDENCE.
NOW, WE ARE AN OPEN ENROLLMENT
DISTRICT WHERE STUDENTS CAN
SELECT WHICH HIGH SCHOOL THEY
WANT TO ATTEND AND WHICH CAREER
PATHWAY.
>> I CAN JUST ADD ONE POINT
HERE, THINGS THAT LOUIE BRINGS
UP, WHICH IS THAT LINKED
LEARNING IS AN EQUITY STRATEGY.
IF WE SAY COLLEGE AND CAREER
READINESS FOR ALL STUDENTS, THEN
WE MEAN ALL STUDENTS.
SO DISTRICTS HAVE TO THINK ABOUT
CURRENT POLICIES AROUND STUDENT
ACCESS TO PARTICULAR PROGRAMS.
YOU LOUIS SAY THAT THE
ENGINEERING PROGRAM WHICH
HISTORICALLY, PEOPLE THINK,
WELL, YOU GOT TO GET A CERTAIN
GRADE IN MATH OR SCIENCE TO
QUALIFY FOR THAT, THAT SELECTS A
LOT OF STUDENTS OUT.
THE LINKED LEARNING APPROACH
REPRESENTS A TRUE COMMITMENT TO
MAKING THOSE OPPORTUNITIES
AVAILABLE TO ALL STUDENTS AND
THEN PROVIDING THE SUPPORTS
NECESSARY FOR ANY STUDENT TO BE
SUCCESSFUL, REGARDLESS OF THE
CAREER SECTOR THAT THEY ARE
SELECTING.
>> THAT'S TRULY WHY, AS A
PRINCIPAL, I FELT VERY STRONGLY
THAT THEIR MODEL, EQUITY AND IT
ACCESS FOR ALL, REALLY WOULD
WORK FOR A DIVERSE POPULATION OF
STUDENTS THAT I HAVE AT ANTIOCH
HIGH SCHOOL AND WE ARE SEEING
THE BENEFITS OF THAT, WHAT WE
ARE DOING TODAY.
>> AND —
>> THERESA, SURE.
>> YEAH, FROM SAC CITY, VERY
MUCH AN EQUITY OPPORTUNITY FOR
OUR STUDENTS AND FAMILIES AND
THE OTHER PART FOR PARENTS
THAT'S IMPORTANT TO KNOW IS THAT
LIKE THE COMMERCIAL, YOU KNOW,
IS NOT YOUR FATHER'S CADILLAC,
HIGH SCHOOLS HAVE CHANGED AND
IT'S IMPORTANT FOR PARENTS TO
REALIZE THAT STUDENTS HAVE A
CHOICE.
IT DOESN'T DEPEND ON THE
COMMUNITY OR THE NEIGHBORHOOD IN
WHICH THEY LIVE.
THEY HAVE A CHOICE OF THE
PATHWAY AND CART REAR INTEREST.
AND TO REALLY ADVERTISE THAT AND
MAKE SURE TO GET THAT WORD OUT
TO THE PARENTS BECAUSE THE OTHER
PART IS TO THE COURSE SEQUENCE
IN THE HIGH SCHOOL IS MUCH MORE
STRUCTURED ONCE STUDENTS SELECT
A PATHWAY AND IT'S IMPORTANT, I
WOULD SAY IMPERATIVE TO PARENTS
ON BOARD TRIER TO THE TIME THEIR
STUDENTS ENROLL IN THE PATHWAYS.
>> GETTING A LITTLE CRUNCHED ON
TIME, GOING TO GO TO THE
LIGHTNING ROUND, 'CAUSE WE HAVE
SURE GOT A LOT OF FOLKS COMING
IN.
SO TIM IN OREGON ASKS BRAD, ARE
MOTH LINKED LEARNING SITES
COMPREHENSIVE HIGH SCHOOLS THAT
HAVE BEEN ORGANIZED THIS WAY OR
ARE THEY NEW SCHOOLS DESIGNED
FOR SMALL LEARNING — SMALL
LEARNING ENVIRONMENTS AND TURN
AROUNDS?
>> IT'S VERY MUCH A BLEND OF
BOTH.
THERE ARE NEW PATH WAYS THIS ARE
STARTED, SMALL-THEMED HIGH
SCHOOLS THERE ARE PATHWAYS
STARTED WITHIN LARGE
COMPREHENSIVE HIGH SCHOOLS,
LARGE COMPREHENSIVE HIGH SCHOOL
MAY HAVE ALREADY BEEN BROKEN
INTO, SMALLER LEARNING
COMMUNITIES HOUSES OR NOT,
EVERYTHING UNDER THE SUN THAT
YOU COULD IMAGINE, THERE IS NO
PARTICULAR PATTERN AROUND WHERE
A LINKED LEARNING PATHWAY EXISTS
OR SHOULD GO, BECAUSE IT'S AN
APPROACH AND IT'S NOT A MODEL,
THE PATHWAYS CAN EXIST IN LARGE,
SMALL AND IN BETWEEN NEW OR
EXISTING SCHOOLS.
>> SO LAWYER ANY COLORADO ASKS,
ANY EXPERIENCE IN LINKED
LEARNING AT THE ELEMENTARY AND
MIDDLE SCHOOL LEVEL?
>> SO, WE ARE ACTUALLY IN THE
PROCESS OF THINKING THROUGH
FRAMEWORK FOR LINKED LEARNING IN
MIDDLE SCHOOL.
THE GOAL WITH A SCHOOL DISTRICT
IS TO BE ABLE TO HAVE MORE
CAREER EXPLORATION OPPORTUNITIES
AND AWARENESS OPPORTUNITIES
BEGINNING IN ELEMENTARY SCHOOL
AND ALL THE WAY UP AS PART OF AN
ARTICULATED PROGRAM.
WE HAVEN'T YET — WE DON'T HAVE
FORMAL LINKED LEARNING, WHAT I
WOULD CALL FORMAL LINKED
LEARNING PATH WAYS IN MIDDLE
SCHOOL, BUT I THINK IT'S A
RICH — A RICH OPPORTUNITY AHEAD
OF US.
>> SO MARIAH FROM CALIFORNIA,
COULD YOU DESCRIBE AN EXPERIENCE
DEVELOPING THE KIND OF
PARTNERSHIPS BETWEEN SCHOOL AND
INDUSTRY THAT ARE IMPORTANT?
HOW DO YOU MAKE THE CONNECTION
WITH AND THEN SHE FOLLOWS UP,
HOW DO YOU MAKE THE CONNECTION
WITH CURRICULUM AND INSTRUCTION
DRIVEN BY INDUSTRY INTERESTS?
LOUIE, YOU WANT TO TAKE THAT
FIRST AND THEN THERESA?
>> THE ACADEMY I SPOKE OF, OUR
FIRST ACADEMY, THE ENGINEERING
ACADEMY, ESTABLISH AN ADVISORY
BOARD AND WE HAVE A WORK-BASED
COORDINATOR WHO MAKES THOSE
CONNECTIONS WITH THE INDUSTRY
PARTNERS.
AND THE — THE CURRICULUM IS
SUPPORTED BY CHEVRON, IT'S
CALLED PROJECT LEAD THE WATCH
AND OUR TEACHERS, THE ORIGINAL
TEACHERS THAT STARTED THE
ACADEMY ATTENDED A CERTIFICATION
CLASS IN PROJECT LEAD THE WAY SO
THEY COULD TEACH THE COURSE.
AND BY HAVING AN INDUSTRY
PARTNERS, ENGINEERS FROM CHEVRON
AND DOW CHEMICAL, SERVING AS
ADVISORY, THEY HAVE SAT DOWN AND
MET WITH OUR TEACHERS TO GO
THROUGH THE CURRICULUM SO THAT
IT'S RELEVANT AND MEANING TO THE
STUDENTS SO THAT WHEN THE
STUDENTS LEARN THIS CURRICULUM,
TEACHERS HAVE A BETTER
UNDERSTANDING OF HOW TO PRESENT
IT TO THE STUDENTS AND TO MAKE
SURE THAT IT IS ALIGNED WITH
WHAT STUDENTS NEED TO KNOW IN
THIS PARTICULAR PATHWAY, BASED
ON THE PROFESSIONALS' INPUT.
>> CAN STUDENTS CHANGE THEIR
PATHWAY?
>> YES, THEY CAN.
GENERALLY WHAT WE DO IS WE GIVE
THEM ABOUT A GRADING PERIOD SO
AT MIDYEAR OR THE BEGINNING OF
THE YEAR.
WHAT WHAT WE FIND ALTHOUGH YOU
MIGHT THINK IT HAPPENS, SOME
MIGHT THINK IT HAPPENS OFTEN,
ONCE STUDENTS HAVE BEEN IN THE
PERSONALIZED, RELEVANT
EDUCATION, THROUGH THE SLC
SMALLERS, RARELY DO WE HAVE
STUDENTS THAT WANT TO MOVE
BECAUSE THEY GET TO KNOW THEIR
CLASSMATES VERY WELL.
THEY GET TO KNOW THEIR TEACH OF
TEACHERS ON A MORE PERSONAL
LEVEL AND THEY GET ENGAGED IN
THAT WAY.
SO WE DON'T HAVE MUCH MOVEMENT
BETWEEN ACADEMIES.
>> AND THERESA, WE DO HEAR THAT
QUESTION A LOT ABOUT HOW DO YOU
STRUCTURE THESE RELATIONSHIPS
AND PARTNERSHIPS WITH BUSINESS.
WHAT WOULD BE YOUR OBSERVATIONS
REGARDING LINKED LEARNING?
>> ONE OF THE THINGS WE NOTICED
IN SAC CITY IS THAT'S IMPORTANT
WHEN THE PATHWAYS ARE FIRST
GETTING STARTED THAT THEY WOULD
HAVE AT LEAST ONE INDUSTRY
CHAMPION THAT VERY MUCH COMES TO
THE TABLE AND HELPS THEM ANYWAY
WHICH WAY THEY NEED HELP.
FOR EXAMPLE, SCS, WHICH IS OUR
SCHOOL OF ENGINEERING AND
SCIENCE WAS AIDED GREATLY BY THE
PARTNERSHIP FROM OUR LOCAL
UTILITY, SMUD AND FORMATION OF
AN ADVISORY BOARD REACHING OUT
TO ANYBODY AND EVERYBODY.
SO SCS STARTED WITH PARENTS AND
FOLKS THAT TEACHERS KNEW BRING
ON BOARD AND NOW WE ARE WORKING
WITH A LOCAL INTERMEDIARY, NEXT
ED THAT HAS GATHERED A BOARD OF
CHAMPIONS AND ASSISTING US WITH
BRINGING UP COMMUNITIES PARTNERS
AND ALSO IDENTIFYING WORKING
WITH CONNECT ED AND NAF, THE
NATIONAL ACADEMY FOUNDATION,
IDENTIFYING DIFFERENT ROLES AND
RESPONSIBILITIES FOR COMMUNITY
PARTNERS.
BECAUSE WE FIND WITH OUR
BUSINESS PARTNERS, IF IT'S A
VERY SPECIFIC ASK, CAN YOU COME
AND HELP US JUDGE THIS
PROJECT-BASED LEARNING
EXPERIENCE OR CAN YOU COME AND
HELP FOR TWO HOURS A WEEK FOR
SIX WEEKS WITH OUR ROBOTICS
PROJECTS, IF THE ASK IS VERY
SPECIFIC, WE RARELY GET A NO.
WHEN THE ASKS ARE VAGUE, IT'S
HARDER TO GET FOLKS TO COMMIT.
>> UNFORTUNATELY, WE'VE RUN OUT
OF TIME, THERESA, LOUIE, BRAD, I
WANT TO THANK YOU VERY, VERY.
YOU CAN SEE FROM THE QUESTIONS
THAT HAVE BEEN BLOW FLOWING IN,
WE'VE GOT MORE.
WHAT I WOULD LIKE TO DO IS BE
ABLE TO — THERE MAY BE SOME
QUESTIONS WE CAN PULL OUT IN
GENERAL PATTERNS AND GET THEM TO
YOU AND THEN WE WILL POST THEM
ALONG WITH WHEN THIS IS
ARCHIVED.
I ALSO WANT TO REMIND OUR
PARTICIPANTS AND VIEWERS THAT
ALL THE POWER POINTS WILL BE —
THAT WERE SHOWN, YOU DIDN'T HAVE
TO COPY DOWN NUMBERS FRANTICLY,
THEY WILL BE ARCHIVED AS WELL
AND YOU WILL HAVE COMPLETE
ACCESS TO THEM.
THIS HAS BEEN AN INCREDIBLY
PRODUCTIVE DISCUSSION.
I WANT TO THANK YOU VERY MUCH
AND THE AUDIENCE FOR JOINING US.
IT'S BEEN A PLEASURE HAVING ALL
OF YOU WITH US TODAY AS WE
CONTINUE TO DISCUSS THE
IMPORTANT ISSUES CENTRAL TO
PREPARING STUDENTS TO GRADUATE
FROM HIGH SCHOOL, BOTH COLLEGE
AND CAREER READY.
IF YOU'VE MISSED ANY OF TODAY'S
WEBINAR OR WANT TO SHARE IT WITH
YOUR COLLEAGUES, THE ARCHIVED
VIDEO WILL BE AVAILABLE TOMORROW
AT WWW.ALL4ED.ORG/WEBINARS.
WE HOPE I'LL JOIN US FOR FUTURE
WEBINARS ON THESE IMPORTANT
TOPICS.
THANK YOU FOR JOINING US.
HAVE A GREAT DAY.
Categories:
Uncategorized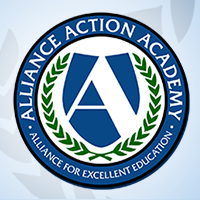 Welcome to the Alliance for Excellent Education's Action Academy, an online learning community of education advocates. We invite you to create an account, expand your knowledge on the most pressing issues in education, and communicate with others who share your interests in education reform.
Register Now
or register for Action Academy below: