Making Learning Personal in High Schools: The Role of Secondary School Leaders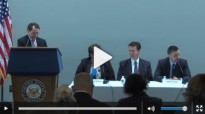 May 1, 2014
3:30 pm – 5:00 pm EDT
902 Hart Senate Office Building; Washington, DC

Making Learning Personal in High Schools:
The Role of Secondary School Leaders
Thursday, May 1, 2014
11:30 a.m. – 1:00 p.m. (EDT)
902 Hart Senate Office Building
Washington, DC
Participants
Mark Anderson, PhD, Principal, Marshall Fundamental Secondary School (Pasadena, CA)
Jonathan Brice, EdD, Deputy Assistant Secretary for Policy, Office of Elementary and Secondary Education, U.S. Department of Education
Carol Conklin-Spillane, Principal, Sleepy Hollow High School (Sleepy Hollow, NY)
Kevin Grawer, Principal, Maplewood Richmond Heights High School (St. Louis, MO)
Phillip Lovell, Vice President of Policy and Advocacy, Alliance for Excellent Education
Barbara-Jane Paris, President, NASSP Board of Directors, Round Rock Independent School District (Austin, TX)
This event cohosted by the Alliance for Excellent Education and the National Association of Secondary School Principals (NASSP) examined the role of leadership in creating dynamic personalized learning environments that have produced continuous growth in student proficiency over the past three years. The MetLife Foundation–NASSP Breakthrough Schools project identifies, showcases, and recognizes middle and high schools that are achieving at high levels or dramatically improving student achievement while serving a large number of students who are most at risk of dropping out.
The panel discussion highlighted three schools—Marshall Fundamental Secondary School (CA), Sleepy Hollow High School (NY), and Maplewood Richmond Heights High School (MO)—that have been recognized by the Breakthrough Schools project in 2014 for exemplifying the core areas of personalization, collaborative leadership, and access to a rigorous and differentiated curriculum for all students.
Archived audio and video from the event appears at the top of this page and a transcript is available at the bottom of this page.
The Alliance for Excellent Education and NASSP offer a special thank you to U.S. Senator Charles E. Schumer, honorary host of this event.
This event is closed to press.

This event is made possible with support from

The Alliance for Excellent Education is a Washington, DC–based national policy and advocacy organization dedicated to ensuring that all students, particularly those who are traditionally underserved, graduate from high school ready for success in college, work, and citizenship. www.all4ed.org
Follow the Alliance on Twitter (www.twitter.com/all4ed); Facebook (www.facebook.com/all4ed); and the Alliance's "High School Soup" blog (www.all4ed.org/blog).
The National Association of Secondary School Principals (NASSP) is the leading organization of and national voice for principals, assistant principals, and all school leaders in middle level and high schools from across the United States and in 36 countries. The association connects and engages school leaders through advocacy, research, education, and student programs. NASSP advocates on behalf of all school leaders to ensure the success of each student and strengthens school leadership practices through the design and delivery of high quality professional learning experiences.

Follow NASSP on Twitter (www.twitter.com/nassp); Facebook (www.facebook.com/principals); and the Principal's Policy Blog (www.nasspblogs.org/principalspolicy).
Phillip Lovell:              Good afternoon everybody.  Let me start by actually using technology correctly.  Let's try this again.  Good afternoon everybody.  Thanks – that was moderately okay.  But since we have such a great panel I'm not going to make you guys do that again.  We're gonna get right to business.  I'm Phillip Lovell.  I'm with the Alliance for Excellent Education.  We're very pleased to be co-hosting this event with the National Association of Secondary School Principals.
I'd like to first begin by thanking the office of Senator Chuck Schumer for arranging this room for us and specifically his staff Morgan ___.  Thank you very much, Morgan.  We do this event – we've been doing it together roughly once a year for the last five or so years to highlight the excellent work of breakthrough schools.  High schools and middle schools that are beating the odds, personalization education and getting real results for their kids.
Now if you're sitting in this room, chances are you are a policy wonk and you wear that badge with pride.  I often say that the P in policy is for perseverance because we have to persevere through budget battles and partisanship and we don't always get the results that we want, or at least on the timeline that we want.  As a policy wonk we have to be satisfied with delayed gratification.
So progress in the realm of policy is somewhat rare, but today is different.  Today, we're going to be highlighting schools and principals that have really shown remarkable progress for their kids.  We received some good news this week from the Department of Education.  And it's not every day that we receive good news from Washington.  This week the Department of Ed reported that the four year graduation rate, so an accurate calculation of the graduation rate for the first time reached 80 percent.  It's a B minus, but in the grand scheme of things it's really remarkable progress.  When you look over the last ten years, the number of high schools that have a graduation rate below 60 percent has actually gone down by about 600 schools.  That's over a million kids that are not attending these schools with low grad rates.  So we've seen remarkable progress.
And although we know that we have much more work to do, for example, about 30 percent of students of color still don't graduate with their class, but we have seen remarkable progress.  And so we have to ask the question why.  Or not just why do we __ __ see more progress but how?  What can do to expand the progress that we've seen?
And to do that I offer two additional P's.  so if the P in policy stands for perseverance, two reasons why we've seen this progress and two reasons for the how on how we can see more of it, one is a P for principals and the other is a P for personalization.  And that's what today's event is going to be all about.  We'll hear from principals that have really translated this idea of personalization into practice.
Before we go to them I'm going to turn to the president of the board for NASSP, the National Association of Secondary School Principals and she is going to give an introduction of a video that you can see over here.  Hopefully the glare and the – with the sunlight that has been missing from this area for the last two days will not be too much of a problem for you.  And so with that I would like to turn things over to Miss BJ Paris.  Thank you very much.
BJ Paris:                     Thank you, sir.  Good morning.  I'd like to begin for the benefit of thus of you that don't know everybody in the room by briefly introducing my board of directors.  So if you'd be kind enough to stop chewing long enough to stand.  I hate to do that to you when you just put food in your mouths, but would the NASSP board of directors please stand?  Thank you for being here.
[Clapping]
                                    And I know your – everybody's frantically putting their plates down now I can see.  And I know you'll hear more about them, but if our breakthrough schools would please stand so that we have a visual and can identify you so that we may honor you later.
[Clapping]
And would our absolutely marvelous breakthrough schools team of staff from NASSP please stand so that we may honor you for the amazing work you do?
[Clapping]
                                    And you will be hearing later from our executive director who charts the course for NASSP, but Miss JoAnn Bartoletti would you please stand so that we may recognize you?
[Clapping]
                                    So for those of you that aren't sure what a breakthrough school is, this much you know.  It quantifies schools that are doing great things with not always necessarily great circumstances.  We begin by looking for schools that have more than 40 percent low socioeconomic students.  Students that are under resourced when they walk in our doors.  And what we look for are schools that can show growth over a period of time.  Not just a snapshot.  Any school that brings in a new program for school leaders know that sometimes there's a momentary elevation in performance but that's not sustainable.  So we're very particular about looking for schools that can sustain change over about a three year period.
And what we are also looking for are schools that exemplify the qualities of our breaking ranks framework.  And really what that requires is that schools that can show that their leadership and management style is collaborative.  It's not a top down.  It's a 360 piece.  The engagement involves student input and staff input and community input.  It's a program where personalization is at the core.  It's the true concept of No Child Left Behind.  There is an education built for every child that comes through our doors.
And where we look at curriculum instruction, I always smile at that term, curriculum and instruction.  And yet how many districts do you go to where those are two separate departments and they don't talk to each other?  You have curriculum here and instruction here.  So it's an important piece of being a breakthrough school that those two pieces actually do work in cohort.
And the other piece is do we use assessment for learning.  Not just assessment of learning.  But do we look at assessment as a way to guide us moving forward to improve the odds for our students.  And those are tenets of breaking ranks that began many years ago.  And like all good things, just get better with age.  Because we see more and more that those are the tenets of a successful school.
So what happens to become a breakthrough school, schools are nominated.  And they come from rural, suburban, urban.  It doesn't really matter.  And then there is this rigorous group, which is I – rigorous group.  I'm sorry.  Rigorous process by very nice ladies.  With a rigorous system that then really dig deeper and look at what those schools bring to the table.  And they do site visits.  I can't tell you how many programs in this country honor people without ever having walked through their doors to actually look and see what they do.  You know if you've got a school that's just a really good grant writing department you could look marvelous.  But these ladies go in and they visit and they talk with students.  What an incredible concept, to say to a child, tell me about your school.  Tell me what works.  Why are you proud to be here?  And the same of the staff and the same with the community.  So the process to be selected is rigorous and it's authentic.  It's not just a question of edu-babble and documents that impress people.  So thank you for being as rigorous as you are.
But what you'll find is that each of the schools that get picked, their path to that success is completely different because they have very different circumstances.  But the things that unite them, the common bonds that you will always find, a very strong –
[Music]
[Laughter]
                                    Is this where I begin to dance?  You hope not.  My board members are going, "oh, please don't.  Not again."  I'm sorry.
The path is different.  But there's always a supportive environment.  The first thing you'll see that unites these schools is that they are safe.  And that the kids feel supported.  They have an adult who is an advocate for them.  And those students connect with the adults in the schools. This is not the school where you walk in during passing periods and –
[Music]
                                    And all of the teachers are standing in the hallway lined up against the wall like they're scared of kids.  These are the schools where the teachers are in the hallway going, "Good morning.  Looking good.  Nice haircut.  Good job on your homework."  Those are the kinds of things that unite these schools regardless of the circumstances that came to the selection process.
You know the program has identified 69 schools since its inception.  Think about that.  There are at least 69 schools across this nation that exemplify how all schools could look.  And there's a great quote – Dale Carnegie once said, "Any fool can criticize and most fools do."  And that's never been more true than it is in education.  Everybody's an expert and everybody is quick to recognize, but when you create policy around that, that's a deficit thinking model.  What if we created policy around schools that get it right?
So on that I'll leave you with my favorite Bernard Shaw quote which is, "Those who say it cannot be done should get out of the way of those that are already doing it."  Now you can roll the dance music.
[Clapping]
[Video 00:10:49 to 00:15:03]
Phillip Lovell:              Excellent.  And now on to the program.  So first what I'll do is introduce our panel.  And then we'll have a Q&A session with the panel.  And then we will turn things over to a guest who will be arriving.  His name is Dr.  Jonathan Brice from the Department of Education.  And then we will open up things to the audience for a little Q&A.  So with that, and perhaps with some additional music from our computer, let us begin.
So first I'm gonna introduce Mark Anderson.  Mark began his career as an English teacher and then a vice principal and then a learning director.  As you've heard, he's now principal of ___ Fundamental Secondary School in Pasadena, California.  In 2001, he was NASSP's assistant principal of the year for California.  And as you heard on the video, under his leadership, although his school has a poverty rate of over 70 percent, he has a cohort graduation of nearly 100 percent.
I'll next introduce Carol Conklin Spillane.  Carol has been principal of Sleepy Hollow High School in New York since 1994.  So got there in 1994 and she's really stuck with it.  Which is something to be said.  She has served as an assistant principal at another high school.  She's been a junior high school principal.  And under her leadership her school, with 50 percent low income kids, 60 percent students of color, has an 86 percent cohort graduation rate.  So anyone who says that it can't be done needs to go and give Carol a visit.
And I'll next introduce, last, but certainly not least, Kevin.  Kevin __ is in his fourth year as principal at Maplewood Richmond High School.  Richmond Heights High School in St. Louis, Missouri.  He is a former AP Spanish teacher.  So I'm not gonna try my Spanish skills because I think that I might not represent the progress that we want to have today.  Under his leadership, although he has over half of his students are from low income families and over half of his kids are students of color, nine out of ten of his kids graduate on time.  And including eight out of ten of his low income kids.  So, again, we're very pleased to have our three practitioners who are definitely showing that we do not need to fear for the future of our country when it comes to our education system.  We need to simply expand what works.
Now we will turn to first Kevin.  Our topic today is personalization.  Can you describe for us what your vision for personalization is at Maplewood Heights?
Kevin:                          Yeah, I'd love to.  Personalized learning in any school begins with kind of an emphasis and focus on growing and developing your students and staff.  And a lot of schools the emphasis is on the opposite.  It's on controlling and measuring those same constituents.  You get kind of different kind of a place when you focus on the growing and developing.  And it begins with the concept that our job is to challenge, support all stakeholders.  Meaning high level learners and the lowest level learners.  And some of our specific ways at MRH High School that we do that, it was mentioned in the video is we start with home visit for every new student.  We have a home visit team that actually goes into the house of every transfer, every ninth grade student.  And what that does is when you sit on their couch, you drink from their glasses, you hear about their stories is you get credibility.  And that's something when we took over we didn't have.  And so that leverage piece, it takes a lot of time to do this, but it's so worth it.
Another thing we do is, you know you always target your most struggling learners.  And some of the things w try to do at our school is we have a team called the 105 degree team.  Which means every three weeks.  And we talk about every kid in the school.  It's a committee about 12 people.  And we talk about who's struggling, who's not and what interventions work.  And these interventions can range from social services to changing their schedule to creating new courses.  And as I said, when you do that every three weeks you know who's struggling.  And I think a key in any school is that the kids need to know that you know if they're struggling too and they can't hide that way.  And we definitely focus on that.
And, again, talk about your lowest level, you gotta focus on your highest level learners.  We've added 11 honors options courses, and that's classes within a class.  We call it advanced differentiation.  Where kids that want to do more work we offer them that chance.  And that's kind of a novel concept.  When I heard it I thought there's no way a kid's gonna want to do more work every hour.  And I have 95 of my 340 students enrolled in that program right now.  And we had none four years ago.
And again, you talk about restorative relationship are very key.  This is a simple idea, but we expect our students and teachers to actually like each other and enjoy being around one another.  And if you hire people who like kids it kind of helps.  But also, when you – when kids can make a personal collection where it's relational, linguistic or cultural, it deepens and it helps sophisticate their level of learning.
We also believe in evening the playing field with laptops.  Every kid gets ours.  We're the first school in the state of Missouri to do that.  We've got eight years experience and we've gone through the ups and downs of that.  But it does level the playing field.  When you have some haves and have-nots in your building, you need to find ways to do that.
And lastly, we have career connections.  We're a school of apprenticeship.  Which means that we want to give students real live exposure.  And I have a gentleman who works as a career connections director.  Which means his job is to find a career connection encounter or experience for every single student.  And he personalizes that to their future goals and desires.
Those are some of the ways we personalize it.
Phillip Lovell:              Excellent.  And just one quick follow up question to that.  What are some of the indicators that you use to know that your personalization is working?
Kevin:                          I mean the first indicator I'll use is students.  I ask that question to a group of kids.  I have a principal advisory council.  And I want to read you one of the answers.  It's really simple.  And she said, Mr. ____, I love my school cause my school loves me.  And that's a phrase that when you hear a student say as principal, oh, that's pretty cool.  But that's not a quantifiable number.  And so I'll give you some quantifiable numbers.
A hundred percent of our students accepted into college, Armed Forces or the vocational or tech schools.  And that's something we take a lot of pride in.  The number of students on the honor roll is something I look at it a lot.  It jumps from 26 percent to 44 percent of the student body in a 5 year span.  And we also look at who's on that honor roll.  Is it demographically relevant to our student body?  And it is in our school.
We look at, of course, our state scores, our EOC scores.  The Missouri test is the end of course test.  We've got at least a 20 percent advanced and proficient improvement in all nine testing areas in the last five years.  And our ACT as well.  We have a 3.7 point improvement over last 3 years in that area.  And, of course, as principals we look at school discipline data.  And we have an 80 percent drop over the last 5 years in our office referrals.  And lastly, you know as just the – you know the informal conversations you have with people, which I think as principals and maybe state legislators don't want to hear about those as much, but as principals we put a lot of value on that.
Phillip Lovell:              Well, it's great to see that you've got the anecdotes but you also have the data to demonstrate that what you're doing is very much working.  Carol, I want to turn to you.  Very different environment in New York.  Twenty miles north of Manhattan.  What – can you tell us about the structures and the conditions that are necessary to really foster personalized learning in your high school?
Carol:                          Sure.  You know any of us who've been stepped in the reform effort over the years know that there are research based things that make a difference.  And they really boil down to a few simple things.  That all start with a sense of belonging.  And that's where the personalization effort comes in.
So you have to create a sense of belonging where every kid feels like this is my school and this school is gonna meet my needs.  Once they feel like they belong there, then you hook them and you motivate them.  And you motivate them to want to learn.  And you do that by creating engaging opportunities that are relevant and practical and excite them.  And that's when you see achievement.
So as a principal, everything you do needs to boil down to taking that mission of serving the students in your community, and that's a dynamic thing.  In 20 years that has changed drastically for us.  And it's gonna continue to change.  So it's not about being the fixed variable.  It's about adapting to the young people in the community that you serve.
And once you filter the staff's perspective and the programs and the structures through that, it becomes easier because that's your guiding principal.  That's your mission.  That's what you operationalize every day.  Then you need to filter resources to support those things.  You need to encourage staff to take risks.  To try things.  To value their ideas.  You've gotta empower kids to access all the great stuff that you have there.  And my students, if they come from poverty or they come from other countries where they don't speak English, are afraid to access or they don't know how.  So that's where you think about what kind of little niche programs and support mechanisms can you put in place?  Whether it's federally funded things like Upward Bound or it is – sure.  I'm actually much better when I just stand up in front of this thing.  ___ ____.
It's all about making sure that you provide those kinds of supports.  So if you pregnant and parenting teenagers, what can you do to make sure they stay in school?  If you have kids that don't speak English that are new to the country, where can you find them a home base?  What kind of ESL center can you provide for them so that they always have a safe place to go to with someone who can speak their language or help them understand how to begin?  And things like that.
Empowering the kids we talked about.  The other big thing that we think we've found important structurally, in a time where there are lots of mandates and requirements.  So if you've got a school where arguably more than half of your kids are gonna come in below high school performance levels, half of your kids could start the most important four years of their life, in my opinion, in remedial heaven if you let them.  Labeled as some buzzard or bluebird or underperforming one or two by some task that you may or may not value.
So we have made a promise not to let that become our building principal.  We get resources for those kids and that's really important.  But what we do with those resources and how we flip them to make sure that we build in extra time perhaps or we bring in extra support staff, like a TA maybe who speaks Spanish to access college level curriculum and New York, regents level curriculum, and get those kids high performing.  Open enrollment, much like what Kevin talked about.  Who I am to tell you that you're not worthy or ready to challenge yourself?  If you want it, we'll come up with a way to support you in accessing it.
So using, again, that mission, finding that guiding principle, organizing your resources to support achievement of that.  Helping your teachers believe it.  You know with all due respect, I appreciate being introduced, but when people start talking about how many kids in my school are poor or don't speak English or have special needs, I always feel like people are apologizing for them.  That it's amazing what you do in spite of them.  And I want our school and our faculty, which they do, and even our community, to celebrate that diversity as an asset.  I can tell you I have people who are private tuition payers who will come to our school because they want their kids to experience that as well.  So that mindset, that personalization, that support, helping teachers understand that personalization is not just having an adult advocate, which is critically important.  But understanding in the classroom how to personalize how you teach them and the instructional strategies that support that kind of learning as well.
Phillip Lovell:              Thank you very much.  I think what we're hearing is that there's sort of a – there's a combination of both attitude and structure and processes that need to be in place in order to facilitate a personalized education for each kid.  I'm gonna bring Mark into the conversation.  So, Mark, tell us, what does a personalized education mean at your high school?
Mark:                          Ironically, just Tuesday night I was at a student speech contest and one of the students who won, and it was the keynote speaker from my district, not my school, she said what I want from schools is less correcting and more connecting.  I thought that was a great quote from her because really, you have to institutionalize these behaviors.  You talk about belief systems, and there's no substitute for hard work.  If you want to personalize people with people you have to get out and meet them.  And you know I have about 2,000 kids.  I have seven grade levels on my campus.  Grades 6 through 12.  And I've made a point to learn every child's name.  Sometimes just their last one cause, you know siblings, gotta group them together.  But I get to know their names so much that I had a parent come into me and her complaint against me was her son walked by and I called her son the wrong name.  And I was like, "Hey, that's pretty good.  If you're getting complaints that you don't know every child's name then you're moving in the right direction."
But you can't substitute hard work.  So you get out and you connect with them.  And then, you know I'm a principal.  Not everybody likes me.  So you find someone that they do like with.  And you build and you institutionalize programs.  You get peer mentoring programs in.  You make sure that you are connecting kids into athletics.  You know you have the ones – five people can play basketball but everybody could run cross country.  So it's like, okay, sweetie, you can go job three miles and okay.  You start doing that and you find a way to connect with them.  You build up the music and the arts.  The things that they enjoy.
You make sure, like Kevin said, you bring in those teachers that love students and love being with students.  I'm very good at curriculum and instruction, so I could coach just about anyone.  So when I hire someone that's what I look for is do you love kids.  Cause I can make you a great teacher.  But do you love kids?  I can't make you love people.  And so you start to bring those things in.
And so what we did, fortunately I have kids for seven years.  I get them in sixth grade.  So we start an eighth – well, in eighth grade every kid gets a personalized plan.  And I'm in California, so 35 to 40 kids in a classroom, my counselors have 500 kids each on their caseloads, and that's not an excuse.  We still do it anyway.  So every kid gets a plan and it goes all the way through to college.  So we map out what courses are you gonna take through high school, what are your goals and how is that going to get you to the college of your choice?  And then we look at yes, we have kids – I have a girl going full ride to Yale and, you know that's all the local newspapers.  But we also look at kids, you know what?  That small liberal arts school with only 1,000 kids, that's the best match for you to be successful.  And it's finding what is best for each child.
And the other way that the school became successful, this happened before I came so I can't take credit for it, is they decided to open up the doors to honors and AP programs.  So they said what's gonna make our school great is an advanced placement program.  So they said starting in sixth grade we're gonna call this class pre-AP.  And we backwards map, what is the rigor you need to be successful at college level in high school?  And we're gonna start giving it to you in sixth grade.  We look at the SAT.  We look at the vocabulary words, the types of questions.  We start giving it to you in sixth grade.  And then we look at the kids.  And it's open doors.  If the parents want their child in it, no questions asked, your child gets to come in.
And then we go out and we get other kids.  Say, "Sweetie, you're not trying hard enough.  You're getting in too much trouble means you don't have enough school work.  We're putting you in this class."  "What?"  "Yes.  And we're gonna build you up and we're gonna make you successful.  And you see where we could take you."
So now, when this started about ten years ago about 100 kids took AP tests.  Next week when we do AP testing we are administering just under eleven hundred tests.  And if you think I only have 225 seniors graduating.  Because we are pushing these kids.  And we look at our pass rate, 3 to 5 is a great goal.  But also those kids who moved up from a one to a two.  They may not have passed the test, but what experience did they get by going through a rigorous course, trying a college level test and then now when they get to college they'll be even more successful.
So we make sure that each of our kids have that rigorous thing.  And it's getting out there.  It's meeting them.  And maybe this isn't what you want to hear, but if I have to be in my office responding to policies and writing back for policymakers, I'm not out with my kids.  So the best way to do it is get out of the way, let us get out and connect with people so we could get those kids what they need to have.
Phillip Lovell:              Thank you very much.  I love the combination here of the relationships and the specific strategies.  The notion here of you have to go in here with attitude, you have to hire the people that love kids.  But then you also have to have the structure in place.  And so you guys are starting your AP preparation not just in the ninth grade but all the way back into the sixth grade.  I think that's really fantastic.
Carol, I want to bring you back into the conversation.  One thing that we know is critical about personalization and about success in schools is obviously teacher effectiveness.  And each of you in your roles of principals you are head of the building, but you're also instructional leaders.  So tell us about how you really build teacher effectiveness and how you help them to personalize education in the school building.
Carol:                          Really piggy-backing on what Mark said.  The interview process is critical.  And those of us that run schools, it's not as if you're a new start up company usually and you get to pick your staff.  So you really have to accept, just like the children we serve, accept the teachers that you work with, where they are and help them identify good goals and move them in the right direction.
So the combination of hiring first and foremost, we have a very rigorous process that includes students, parents, colleagues as part of the interview teams.  We never hire anybody that doesn't do a demonstration lesson in our school, who can't articulate about our mission and why they think they're a good fit.  And much like what Mark said, we look to hire very passionate, talented, bright young people who have the heart and the right belief system.  We can teach them the strategies.  We can continue to support their learning when it comes to mastering new dimensions of content.  But the belief system is really critical.
In addition to that, you have to create an environment where teachers can take risks just like students.  You have to model that with your faculty if you want them to do it for your staff.  So in this high stakes accountability environment where teachers' evaluations and livelihoods are being tied to student performance data on tests, that's a new challenge.  But if your teachers believe that you will support them when they try something and that you value learning from your mistakes as much as you value learning from your triumphs, they'll try.  They'll succeed more than they fail.  They'll give it their all.  They will collaborate with one another.  And they'll build bridges together.  And if you have that kind of cultural openness and you personalize working and teaching the way you personalize learning for students, not only do you demonstrate the best of what you want them to do, but the same results, the same magic that we see with kids happens with teachers.  The barriers break down.  People don't lock themselves in rooms and talk about my course or my class.  Get away from me.  There's lots of sharing.  There's new things that they do together.  And it really takes hold.  And that culture and that mission and the systems really work together.
Phillip Lovell:              Thank you very much.  I particularly noted what you said about personalizing teaching.  So personalizing support for the instructor is just as important personalizing the support for the students.
Kevin, I want to bring you into the conversation here.  It's one thing – in order to have the good teachers to interview as you spoke, we have to attract them and we have to, once they're hired, we have to retain them.  So tell us what some of your strategies are to attract and to retain highly effective teachers.
Kevin:                          Well, Phillip, if you think about any job out there in the universe, why do people like it?  Number one, they feel appreciated and valued.  And that can be also part of the financial package there.  But not number one.  And the second thing is that they feel like they're getting better and they're growing.  And so if you can find ways in your system to do that – and what we've done in our district is try to put more of our funds towards the professional development than we do actual salary.  Our salary is not the highest around in the St. Louis area.  It's competitive, but there are other districts next door to me that pay a lot more.  But they don't invest personally in teachers like that.
When you invest in them and you help, let them have a voice in what they want to grow at, it creates a sense of loyalty.  And our attrition rate is extremely low, if any.  I don't think I've lost a teacher in the last five years unless I've fired them.  But anyway, the point is is that when you let people own what they want to get better at that also falls in line with your vision and mission and you support them with that, with your financial backing of your district, it creates a sense of loyalty that is really hard to replace.
Phillip Lovell:              Thank you much.  Building on that, Mark, tell us how do you think that leaders can help to build teachers' capacity to improve their practice and to take on new roles within the school and really place kids at the center of learning?
Mark:                          Well, you do have to feed the teachers or they will eat the children.  So you need to provide them things that they want.  And so when you have your teachers and, you know budgets are strapped and it's tight, you find out what are their needs.  So first, being a principal leader, you're in the classroom.  You're seeing what they're doing.  But as you're doing staff development you're finding out what is it you want.  What will make you professional?  As my colleague said right here, it's finding out what they want to do.  Freeing it up so they could take a risk.  Hey, I want to try this new thing.  Okay, well, let's come in.  I had a teacher who really wanted to try this new project and I went in.  It was terrible.  And so but there's a relationship where I said, "Hey, that was terrible," and he said, "I know."  So I said, "Let's go through and let's take notes about how it could be improved because the concept was good about what you were doing."  And so then we could go back and do it again.  And he was willing to have that conversation with us.
And so you allow that risk taking.  You give them the things that they need.  You give them the professional development.  You provide them the training.  And you make it this great place to work.  It's gotta be a family for the kids.  But it needs to be a family for the employees as well.  And you don't ever forget your classified employees and your teamsters that are on staff and the cafeteria ladies.  You bring them all in together and everyone begins supporting each other.  And it's not – someone else said this.  This is not my quote.  But separate kingdoms that share a common parking lot.  It becomes really one unit family that works together.  And that's by giving the teachers, hey, we need professional development.  I need supplies.  If it's gonna make you happy to get white board markers, I'll spend you five bucks, I'll get you white board markers.  But it's doing those things and letting them know that, hey, they're welcome.  I have a voice and I'm driving the instruction of my kids too.
Phillip Lovell:              Carol, I want to hear how you intentionally, strategically build capacity among your teachers at Sleepy Hollow.
Carol:                          Well, following the same thing, what's been fascinating is that as we've gotten better and stronger at this, and we have a lot of longevity and stability, teachers have higher expectations of one another and their threshold and their tolerance for people who mail it in or who aren't learning and trying and raising the bar has really shifted too.  So everyone who thinks the club or the threat of bad test scores or firing people is what's gonna get performance really needs to rethink that because we know it doesn't work with kids.  That's not how you create a culture or a safer, better, high achieving environment.  It doesn't work with adults either.  So that's a big piece of it.
The other thing that we spent some time on is figuring out how to creatively interpret all of the rules.  I can't imagine New York State is any better or worse than the other 49 when it comes to commissions regulations that are tomes and you're supposed to know them all and adhere to them by the letter of the law and keep track of all the changing things.  And rules are important.  But in my view they are guidelines.  So we sit down and we take a look at what is this regulation saying that we must do.  And how can we interpret doing it so that it meets the needs of our kids?  And we've had some really interesting things come out of that.  I'll just share one little example.  Not so little.  Actually effective.
Lot of new kids come to our school from other countries.  The first two years of required social studies is world history and there's a big state test after that.  Then the third year you're required to take American history and there's a big state test.  And the fourth year is economics, participation and government.  No big state test.  Well, we were having kids who didn't know that New York wasn't its own country standing there analyzing the Roman toilets and why lead was the demise of the Roman culture.  And one day I was observing a class and I thought they must think we are out of our minds.
So we sat down together and with teachers we took a look at what are the goals.  And we decided we're gonna flip things out of order.  We were gonna redefine that twelfth grade course.  We're gonna call it American citizenship.  And we're gonna meet our regs and our requirements in a uniquely different way for this group of kids so we can teach them what it means to function economically and participate in government.  And by the way, what are the three branches?  And New York is one of 50 states.  And everything else they didn't know.  So that the next year they went into their required course of study.
And just doing things like that, and we've done lots of them.  I promise not to tell in public, but that really does make the difference.  And when staff see you being creative and enabling the system to flex the box and figure out what you need to do, again, to serve the children in your community at this moment in time, that empowers them to keep pushing.
Phillip Lovell:              Kevin and Mark, would there be an example that either of you would like to share of a rule, regulation that if you had this magic pen and you could erase it and rewrite it, what would that be?  And particularly anything that – really that's federal facing if you can think of one.
Mark:                          I don't get federal money.  So send me money would be a first rule.  Without strings, you're not my mom, you don't need to give me strings when you give me your money.  But the most important thing, and it's not a rule or a regulation, and it's a personal experience and one I continually see over and over again.  When I was a high school student I was a very, very bright and intelligent student.  So everyone –
Kevin:                          We can tell.
Mark:                          Yes.  Thank you.  I'm full of myself too.  So everyone said, you go be a doctor.  You go be a lawyer.  No on.  No one encouraged me to be a teacher.  And I have a business degree and through as series of – ended up fortunate events but at the time I thought it was unfortunate events, I ended up teaching.  And that was the best thing that ever happened to me.  And I realized how hard it was and how difficult it was.  And I am tired of hearing from federal policymakers that our schools are failing.  They are not.  Come to my campus.  And what we need to change is the way we speak about our schools.  They are doing well.  There are great things.  We are continuously working to improve.  We are going to improve.  But do not start calling out we are failing because you are insulting the children, the families and all those people who are working hard.  It is a great education and we need to start encouraging the best and the brightest that this is where their talents are needed.
Phillip Lovell:              Mark.  Or I'm sorry not Mark.  Kevin.
Kevin:                          And that's awesome, Mark.  He's right though.  Our graduation rate in the United States is an all time high.  We have more kids ready for college than we've ever had.  But one of the things I'd like to see – there's a couple.  There's some state regulations that make it difficult to be creative thinking principals regarding seat minutes and time spent in class.  Does every kid need a full year in Algebra I?  The kid with two engineer parents probably doesn't.  The kid who maybe his parents are struggling to make – yeah, they might need two years.  Yet our state requires a certain amount of time.  And that lack of flexibility is requiring us to be very, very creative and sometimes bend the rules at times just to make things fit and personalize it for those kids.
The other thing I think about is, to be selfish here, is that, you know principals, I was talking to some of the other breakthrough principals, and we rarely spend time on ourselves trying to get our staff PD, trying to match people up with things that work.  And I know Title II has some money set aside possibly for principal development.  I think that's fantastic.  Because we have to force it on ourselves.  What I always try to do is say find somebody that does what you do and go watch them and spend time with them.  And find somebody that there's no strings attached to.
Just two weeks ago I visited William Balis' school in Oberlin, Ohio.  It's fantastic.  And he's a breakthrough school as well.  But that was from breakthrough schools money, thank you guys for allowing me to do that.  But that was PD for me that was invaluable.  I went there with a goal of looking at one of his specific programs, but I came away with so much more.  That's something that I think almost has to be forced down principal's throats.  Cause we'll push it somewhere else and let someone else do it, but we need it too.
Phillip Lovell:              And I want to follow up with that thought, and I think might be our last question for the panel before we turn to Dr. Brice from the Department of Education.  And that is the Higher Education Act is up for reauthorization.  And Mark, you spoke to this and when you were saying how both our attitude towards jobs needs to change and we need to more strategically, more intentionally value teaching.  Tell us what you think, and this is a question for the whole panel, how does preparation for teachers and preparation for principals, Kevin, to your point about also for professional development, how does that need to change so that we can attract the brightest kids out of high school, provide them with high quality training and then bring them to the schools that need them most?
Carol:                          When we value something in the country we make it happen.  We have all kinds of incentives and programs and we get into colleges and universities and we design things.  We're an amazing country.  So we are set out to make STEM matter, we're making it matter.  Everybody knows what STEM means.  We need to give it the same due and design it and feed it and make it happen.
I work closely with one of the local universities, Pace University, and we have been trying to manipulate their rules as well as our rules, to make sure that we give kids not just superficial clinical experience, but real clinical experience.  And have them be there in schools learning side by side with teachers.  We need to think about more paid internships so districts can afford to have these people in classrooms over time.  Subsidizing that kind of quality learning.  You wouldn't want a doctor prescribing for you unless they've been in there doing the job and doing it well and doing it thoroughly.  If we value what our teachers need to do to prescribe for our young people so that our future is in tact we've gotta devote the same resources.
Phillip Lovell:              Thank you much.  Mark?
Mark:                          And I agree a lot with Carol said.  I actually find a lot of my young teachers, they come in very enthusiastic.  They want to learn.  But there is a lot of hands on coaching.  And as much as you know content, it all goes out the window the first time, you know a student curses right back at you.  Take out your paper and they have something nice to say to you cause they're 15 or 16 and their hormones are raging.  So it's teaching them all the different things that happen in classroom.
Yes, we're educating and academics are the focus.  But you're also a social worker.  You're also an entertainer.  You're also building bridges with families.  You're also building culture.  You're also trying to connect with the student.  And so bringing them in and allowing those internships – right now teachers, they do student teaching where they pay themselves tuition to go teach in your school for free and your teacher gets paid.  But to find a way to get a paid internship for those teachers to come in so they could have that experience and with a master teacher.  Even if it's just for a semester.  That helps them get coaching one on one so when they take over their own classroom they are ready and they feel comfortable facing all those different challenges.  So they know how to write a lesson plan but they also know how to connect with the students, to work with colleagues.  And the hardest part about working in school is not kids.  It is adults.  And to work with the adults and managing parents and teachers and your principal who has lots of demands on you.  So it's getting all those things together as one.
The preparation programs are great.  But they're also disparate.  So I'm in southern California.  There's a lot of universities really close to me.  Some universities are sending me great candidates.  Some of them I look at the paperwork and I just kind of smile cause I know they're not prepared.  So it's building a cohort amongst them too make sure they're all offering the same level of services.
Phillip Lovell:              And, Kevin, what are your thoughts?  I'm gonna guess that, you know most teacher prep programs don't train teachers to go in to do home visits like you do for all of your kids.  So what are your thoughts –
Kevin:                          They don't.  It's the concept of theory over practice or practice over theory because the teachers that come to us new have great theory.  They've been taught that very well.  It's the practice piece that is authentically lacking sometimes.  And I'm not looking at curriculum.  I'm looking at specific things.  How to deal with, like Mark said, belligerent parent, the student that mouths off at you.  How to do deal with a class with no textbooks but the students have laptops.  What's your grading policy on retakes?  How do you feel about zero based grading?  How do you teach a class that has such a divergence of skill levels that the differentiation you were taught is almost, you know out the window?
So all these things that come up on a regular basis in teacher's classrooms, like Mark said and Carol said.  These teachers are much more than teachers.  They're actors and actresses as well sometimes.  That real life preparation is sometimes not as gritty as I think it might need to be.
Phillip Lovell:              We will work to add the word gritty to federal legislation.  So why don't we first give a hand to our excellent panel here.
[Clapping]
                                    And now we will turn to one of those people with the pen with it comes to federal regulation for the Department of Education.  It's a pleasure to introduce Dr. Jonathan Brice.  He's deputy assistant secretary at the Office of Elementary and Secondary Education at the Department of Education.  And I've had the chance to get to know Dr. Brice a bit over the last, I don't know, year or so.  He has been there and he has done that.  He comes from Baltimore County Schools and from Baltimore City Public Schools where he led their school climate work.  So this is someone who understand that what happens within the school building and what happens out of the school building are equally important.  This is someone who understands that we have to have a culture for learning before we can get to the nitty-gritty of the books.
It's – just one quick anecdote about our friend Dr. Brice.  I was in with him, I don't know, maybe it was last week.  And we have a proposal that includes a provision for dropout recovery.  And he says no, we need a proposal for multiple pathways.  And this came from the federal official about the shift in the attitude that it's not just about – you know we need our language to be more positive and to reflect the heights that we want for our kids and not just sort of be stuck in the mindset that we have to fix everything.  So, Dr. Brice, I'd like to invite you to the podium for a few words about how federal policy at the Department of Education in particular can support the type of personalization and the great work of our principals here.
Jonathan Brice:           So good afternoon.
Audience:                    Good afternoon.
Jonathan Brice:           All right.  Come on, let me use my middle school administrator voice.  Good afternoon.
Audience:                    Good afternoon.
Jonathan Brice:           All right.  That's better.  Thank you, Phillip, for the warm introduction.  Sorry that I was late.  I was actually speaking on the other side of the Capitol.  Had to – I went the wrong way in the building.  They wouldn't let me out.  Had to turn around.  Go all the way to the other side.  And the run across the parking lot.  It was hilarious.  All right.  But thank you for inviting me.  Thank you for being able to come and speak and some of our principals, can we give our principals a round of applause?
[Clapping]
                                    I gotta tell you, you know when I got here and I heard, oh, yeah, so someone might be using bad language, I felt right at home.  Right.  You can't run student support programs in Baltimore City, Jacksonville, Florida, Christina, Delaware and not know what our teachers are dealing with.  You can't have been a middle school teacher in Baltimore City, a high school teacher in Baltimore County, a school administrator and not really understand the day to day realities of what our principals and our teachers are going through.
And so when I was asked to come and offer a few words on what are the implications for personalized learning at the federal level, I thought it was pretty interesting.  So, you know let me give it a shot.
So clearly there are a couple of things that the department is really focused on.  Number one, the department is really looking at whether or not colleges of education are training teachers and administrators effectively so that they can enter school districts and schools and be successful.  And so I think we've got three pretty accomplished principals that are saying, yeah, you know if they come from this school, yep, I think they're gonna be on par.  But if they come from another place, you know what?  Even though it says they're ready, they're not quite ready.  And then we've got another principal that even mentions sort of the grit factor.  And so here's what I call that.
Let me explain that to you.  In my experience, what we see is people not being prepared for the harsh realities that teaching requires.  And what we used to tell teachers all the time is that part of your job is to take children kicking and screaming to the altar of education.  Right?  Sometimes they wanted to go.  Sometimes they didn't.  Sometimes their parents would support you.  And other times they wouldn't.
But what it meant was that you had to find a way to build relationships, to connect with the kids, connect with the parents, not only call the parents with something bad is happening, but how about , you know preempt that and call them at the start of the year just to build that relationship or do the home visits.
So clearly, looking at the quality of teacher education is something that I think certainly the department is doing, but also holds a lot of potential for federal policy.
The next thing I would think is really critical would be this idea that federal policy supports fostering innovation.  Schools should – schools and states, and I think you see this through the waiver process, are being given flexibility so that they can attempt new strategies, new efforts to build more successful schools.  I think we should do more of that.  Now, I did hear a principal say, give me your money no strings attached.  Doesn't work that way.  Right.  What's the old expression?  Whoever pays for the piper gets to call the tune.  And unfortunately there need to be some level of accountability for those resources.  But don't forget, about 10 percent of any school system's budget comes from the federal government.  Which means 90 percent comes from state and local sources.  And so they have much more latitude with those resources with which to come up with creative opportunities for their students, different training opportunism for teachers and things like that.
The next opportunity or the next suggestion I would make is about our race to the top equity and opportunity proposal.  Which is a proposal where we really want to create a competition where we are helping schools and districts to come up with ways to eliminate achievement gaps and opportunity gaps.  Now this is me personally, this is not Jonathan Brice working at the Department of Education.  This is me personally.  All the stuff I've read, all the stuff I've seen, I don't like having conversations about achievement gaps.  I do really like having conversations about opportunity gaps.  And here is the difference.
When we start talking about achievement gaps what we're really, in fact doing is blaming the kid.  When we start having discussion about opportunity gaps, then the discussion is about adult behavior.  It's about adult action.  It's about whether or not we are creating equity situations or inequitable situations.  And so our focus has to be on giving all young people in this country, regardless of zip code, regards of who their mama is, regardless of where they're from, access and opportunity to be successful.  That's what great schools do.
So in many cases when we look at data and we see school that have historically been underperforming and then we find a great principal, and let me just start right there, you will not find a great school that does not have a great principal.  If you're a policymaker, you will not find a great school that does not have a great principal.  All right.  You also don't find great schools with great principals that then don't have great teachers.  I am not suggesting which one comes first cause you know in education we could argue about that for the next decade.  I don't care which one comes first.  What I know is great schools have to have certain components.  Great principals.  Great teachers.  All right.  And typically the principals hire – the principal hires great teachers or builds great teachers.  That's typically how it works.
But here's the next point.  If we want kids to do better, we have to change our mindset which, you know is focused on a deficit model which says the kids are broken, the communities they come from are broken, their parents are broken and we're from the government, we're here to help.  We have to change that mindset.
What you see from the department is that our focus has been on providing states and school districts with a level of flexibility that allows them to try different things.  Remember, it's that fostering innovation.  We're gonna give you six or seven opportunities and you pick one, you implement, we're gonna monitor, you're gonna participate in an accountability system, but you have flexibility.  That's really where we have to work.  And we also have to insure that young people – you know one of the principals mentioned I got to the school, we started with 200 students taking the AP assessment and now we're up to eleven hundred.  Is that correct?  Give him a hand.
[Clapping]
                                    All right.  That's exactly what we want to see.  We want more kids at the table with an opportunity to participate in higher level coursework.  Why?  Not because we expect that every kid's gonna go to college and every kid's gonna graduate with a four year degree.  But we know that as we continue to expose more kids to higher level coursework, we expose more kids to opportunities in STEM education, science, technology, engineer and mathematics, we expose more kids to music and fine arts and drama and all those other things guess what?  Kids are gonna be able to pick and choose.  They develop different skills and talents.  We work with them so that they figure out where they're going post secondary.  And they're gonna be okay.
So as policymakers, right, as policymakers I think the biggest thing I can tell you, and it's not really one thing, it's federal policy has to touch multiple points in the continuum of a child's life so that the child will be successful.  It can't be, well, if we just do this one thing we're gonna solve all the problems.  No, you're not.  So from the time children are born until the time they enter school – and by the way, children should be able to attend high quality early learning preschool programs all over this country.  All right.  They just should.  All right.  If we plan on equalizing opportunity and access for young people that's gotta be one of the policy levers that this country has to pull.
But then when they get into school, are we making sure that kids at certain touch points are able to meet basic levels of knowledge?  And so here's one that we talk about all the time but I think folks have gotten it wrong.  So the need for children to be able to read by the end of grade three is critical.  But what we find as we look across, we take a scan across the country is that what some people want to do is if Jonathan can't read by the end of third grade we want to retain them.  Except that flies in the face of the research which indicates that retaining children doesn't actually solve the problem, doesn't fix the problem, doesn't help them but it in fact makes it worse, puts the kid on a pathway to not being successful.  So part of our work has to be to not allow kids to get to the end of the third grade and not be able to read.
We know that middle school is a time of tremendous tumult in the lives of kids.  And so in an age where there are tons of things that we could worry about – whether or not, you know an armed intruder is gonna enter our campus, whether or not kids are gonna be bullied.  One of the things that we have to invest in is social, emotional learning.  Are we providing kids with the supports so that they know how to process, know how to deal with their anger, deal with each other in ways that will allow them to be successful?
And then the last thing.  We can't get there folks with just the folks that work in schools, just the folks that work in the district office without the broad based support of the community.  So from a policy perspective, we have to find a way to communicate to the entire population that what happens in all schools is a matter of national security.  It is a matter of national importance because the generation that we fail to educate is going to be a generation that we're gonna have to pay for one way or another.  And if you know like I know, I would prefer to spend our money paying for young people to get the type of high quality engaging experiences from pre-K through high school than I would to pay for them to be in other institutions that our organization or our government operates.
So with that, I say thank you for being here.  Thank you for the opportunity to share a few of my thoughts.  And I guess we'll take questions at some point, right?
Phillip Lovell:              ___ right now.
[Clapping]
                                    All right.  Thank you very much.  So now we'll have about ten minutes for Q&A.  And I'm going to reserve the first question for yours truly.  We do have a microphone over here that folks can line up at.  Or – and actually it would be best if we can go to the microphones because we're video taping and so that way everyone will be able to hear the questions when people watch the tape afterwards.
So first question I'm going to throw out friend, Dr. Brice, among the proposals that the administration has put forth this year, and in this case last year, is one for high school redesign.  Given the topic today, quite appropriate, can you talk to us about the administration's vision behind the high school redesign program and how it would support the type of personalization that we've been discussing today?
BJ Paris:                     Just use your middle school voice.
Phillip Lovell:              You might just be able to use your middle school.
Jonathan Brice:           I'll just use my middle school voice.  So there we go.  Okay.  Can everyone here me?  All right.  So the idea around high school redesign is that what we know is that one size doesn't fit all.  And so high schools in some cases need to be able to offer the type of programs, curriculum, engaging activities that cause students that previously would have disengaged or students that are just sort of hanging out in the middle, to really accelerate their learning.  The whole idea around the redesign is that if we can find ways to allow communities to build these great high schools that become places where kids are not running away from but instead are running toward we address a bunch of our issues.  We address the dropout rate.  We address the level or quality of achievement because kids want to be there and they're engaged.
Two other points.  Number one is that many of these high schools will be places where that focus on project based learning.  Focus on activities that get kids engaged in not only thinking but also applying the knowledge that they're learning in physics or in science or in English to a real world problem.  That is something that not only will support their learning right there in the moment but also be something that they can take with them later on and apply, whether it be in college, in the world of work or in the military.
Phillip Lovell:              Thank you very much.  And I think one of the unique features of that proposal that I just highlighted is that the grantee for this program is not just the school district.  It's the school district and the high school along with an employer and along with the institution of higher education.  So we're really building college and ____ pathways for these kids.  Hopefully.
Jonathan Brice:           Can I just offer one other thing?  And so here is the other thing for us as policymakers that we need to think about.  Preparing all kids for college has to be the goal, but we also need to make sure that kids have multiple pathways to post secondary ideas of what they want to do.  Everyone's not going to a four year school.  Everyone's not going to a two year community college.  Some people may want to go to a technical school and get a HVAC certificate.  There is nothing wrong with that.  I think the problem exists when we are not working with schools, working with students while they are in middle school and high school helping them to gain high level skill so that it opens up the range of possibilities and then they're only left with either one or no options after high school.
Phillip Lovell:              Thank you much.  Question?
Audience Member:      Yeah, thanks.  My name is Hans Meder.  I'm with the National Center for College and Career Transitions.  And we're an organization that helps at the local level develop those pathway partnerships that you were speaking of.  And in almost every high school that I've been in the last two years they talk about the phenomenon of the freshman squeeze.  Where they're just isn't time in the schedule for the struggling students to do anything they find interesting because the schools feel either by tradition or regulation they have to double up on math or English or other remediation.  So I'd like to hear the principals, how much of that is real policy?  How much of it is tradition?  And how do you think creatively so that you engage students more and motivate them more at the early level rather than saying, if you just hang in there by the time you're a junior or a senior then you can do something kind of fun?
Mark:                          Sure.  I'll take that first.  A lot of it is it's policy regulated.  One of the things is if you're an English learner, and if you live in highly political communities when it comes to policy or if people are filing suits with Office of Civil Rights, etcetera, they actually don't care what you do.  They care what's on your paper.  So you end up getting in – so a child has to take their elective, has to be English language development.  And then if they're falling behind in math they have to have a second period of math.  So now a child who doesn't like school has two periods of English and two periods of math so they doubly don't like school.  So it is counterintuitive.
So what you have to do is we need to follow the law.  That's the way it is.  You need to find other ways to connect them in.  So what type of clubs or fun lunchtime activities can you bring them in and make theme enjoy?  How can you collaborate between the different departments and help them bring that in.  We also added, you know an after school extra period that I pay for.  So here we're gonna pay for this extra period after school so you get this extra one, but that's the fun one.  That's either the jazz band or the orchestra.  Something that you can be involved in and you can feel connected to the school.
And then other one is you teach the parents and the students, again, it's back to the paperwork.  For you to get out of this class I have to be able to check off these boxes.  And I'm gonna check them off because as a principal unfortunately what's gonna get me fired is paperwork.  It's not gonna be my job that I do.  So I'm gonna check these off.  So for you to play this game, you gotta make sure you meet these grades, get this and this assessment and I'm gonna help you get it and we're gonna get you out so you can have more freedom to do those things.  And in the end it helps the child get a better education and on their way to where they need to be.
Carol:                          I would add everything that Mark said is pretty true.  It is a requirement.  The challenge, and where we need to look toward people like you to help us, is to reinvent what that extra looks like.  Because really more of the same absolutely doesn't work.  So sentencing a kid or one out of every two kids potentially who walks in the front door of my high school to that being their ninth and tenth grade experience is a bad thing.  So how can we give them the extra time in math and teach them in a way that looks differently?  That connects the big ideas of common core and the things we're held accountable for in ways that hook the kids.  So in schools that do block schedules of time where you can be innovative and interdisciplinary things.  But from a policy point of view and a regulatory point of view, the more we have some freedom to do alternatives where we're not trapped in seat time or tied to teacher certifications that can be limiting or this course can only get credit for this if the teacher who's teaching it is certified in that.  Those are the things, those are the ties that we need to look to loosen.
Phillip Lovell:              Question?
Audience Member:      Hello.  My question actually piggy-backs from that answer.  My name is Tamika.  I'm the filming specialist at DC Public Schools and my main job is to produce and procure videos that are used to calibrate teacher evaluations.  So my question is about the observation instrument that you use.  On a scale of one to ten, how important is that rubric to insuring that your teachers are speaking the same language in terms of effective classroom instruction?  What rubric is it?  And what role has the common core played in kind of getting this language around effective teaching to really take shape?  And also, how do you effectively evaluate and observe teachers and still allow them that flexibility to innovate?  Yeah, that's it.
Carol:                          Great question.  We happen to use the Danielson rubric.  I don't think common core has forced evaluation one way or another.  Observation in terms of rubric or what we see as best desirable practices.  I think it's in many ways shored that up.  That higher order thinking, that student participation.  Not going and watching teachers work hard but watching teachers facilitate kids working hard.  That whole model.
So I do think that it's important that the language get to be the same.  Sometimes I find the rubrics can be a little limiting because they are – they really – and any time you set out to describe what something looks like you're missing something else.  So finding room to go beyond those to creatively interpret those, to inspire teachers to go beyond those and enhance what's there.  But I do think describing teaching practice is something long overdue and the rubrics are at least a start.
Phillip Lovell:              Excellent.  Well, we have one question – we'll have – yes, so you can invite you to give our last question.  Sorry.  And then we'll close out the day.
Audience Member:      Thank you.  I'm Beth Blaffus.  I'm the principal of Archbishop Carol High School here in Washington.
Phillip Lovell:              I knew that it was a principal so we had to have your question.
Audience Member:      Thank you.  I'm struck by a common thread that was almost more about school climate than about personalization and the importance of the intentionality around school climate.  But I'm also struck that when I look at the legislation that's being proposed and supported, when I look at programs it's about more concrete things.  It's about evaluation.  It's about technology.  It's about standards.  And I'm wondering, Dr. Brice, is there's a – in our own efforts to change school climate we've had a very hard time finding best practice research on high school school climate work.  And I'm wondering if that's something that the department's working on at all.
Jonathan Brice:           Hello, two things.  Number one is in education everything matters.  Right.  So it is about school climate and culture.  If kids don't want to be there because they feel like the school is unsafe or if they feel that there is nothing interesting happening at school – you know high school kids – you know it's pretty interesting.  High school kids have the ability to vote with their feet.  And they choose whether or not they want to attend.  And so they choose to attend if it is a place that they feel like this is something that I want to be a part of.  If they don't attend, you can almost bet that it has something to do with they're feeling a level of disengagement, disconnection and then I would start asking a question, is it about the fact that they are being shunted into remedial courses, not given any opportunity to be engaged at higher levels?  Right.  So that's the first issue.
Second issue is around whether or not there is research around culture and climate.  Well, the reason why I mentioned social, emotional learning is because part of the work that we have to do around schools is to prevent students from feeling invisible.  Right.  Now I'm gonna tell you why students feeling invisible is a problem.  Kids that feel invisible number one, can drift away.  And dropping out of school is not, you know you wake up one day and decide to drop out.  It's something that happens over time.  Invisibility also makes some kids a little more adventurous than we want them to be.  If I can stand at the end of the hall and call your name and say, "Thomas, I see you," you're less likely to do something – I'm sorry, they're middle school, they're high school, they're less likely to do something stupid.  Right.
And here's the third thing.  When kids feel invisible, they feel like they're not connected, that's also when we clearly have data that indicates that some of the children in our country that have gotten themselves involved in these horrific acts felt a sense of invisibility, felt a sense of isolation.  And so working on school culture and climate is sort of a prerequisite to getting the kids engaged in some of the higher level courses.
If you look at the Ed website, we certainly have some resources.  If you go to either IES, you can look at that.  We just had Castle in yesterday.  And take a look at some of the work that they're doing.  And then let's talk right after this.
Phillip Lovell:              And I'd also just point you to if you'd like you can go to the Alliance for Excellent Education website where over the last year we've produced three or four papers on school climate issues that touch on these issues.
Well, that brings us to a close.  Why don't we first give our panel a resounding round of applause?
[Clapping]
                                    I was especially pleased that we had this event today on personalization because as someone who spends most of his time walking around the halls of Congress trying to convince people that personalization is real and that it needs to be part of policy, we have to really make this concept of personalization more concrete.  And I think that we did that today.  We heard the personalization is an attitude.  The notion of less correcting, more connecting.  Hard to legislate.  But something that you can create some processes and some structures around.  Like home visits.  Like pre IB programs.  Pre AP programs.  And we heard about the importance of teacher preparation and that we need to be giving our teachers and our leaders more real world experience before they actually get into the real world of the classroom full time.
So I think a lot learned, a lot spoken, many thanks to all of our panelists.  And I wanted to thank a few others in particular.  One, Met Life for funding this event.  And I also want to be sure to thank the staff who were involved in planning today's event.  And many more than can be spoken, but definitely I want to thank Mariana Hanes from the Alliance for Excellent Education, Shawnese Hood, Joe Franklin and Amanda Carhughes from our friends at the National Association of Secondary School Principals.
With that, thank you very much and have a great rest of your day.
[End of Audio]
Categories:
Uncategorized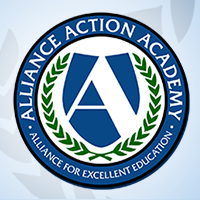 Welcome to the Alliance for Excellent Education's Action Academy, an online learning community of education advocates. We invite you to create an account, expand your knowledge on the most pressing issues in education, and communicate with others who share your interests in education reform.
Register Now
or register for Action Academy below: