Teachers Know Best: Making Data Work for Teachers and Students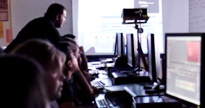 June 3, 2015
5:00 pm – 6:15 pm EDT
Gerard and Lilo Leeds Conference and Advocacy Center Alliance for Excellent Education 1201 Connecticut Avenue, NW, 9th Floor, Washington, DC
Teachers Know Best: Making Data Work for Teachers and Students
Panelists
Bob Wise, President, Alliance for Excellent Education
Vicki Phillips, Director of Education, College Ready, Bill & Melinda Gates Foundation
Sara Allan, Deputy Director of Education, College Ready, Bill & Melinda Gates Foundation
Nicole Cerra, Co-Founder Design Tech High School, Director of Curriculum and Instruction, Teacher – English and Design
Allison Dodson, English Teacher and Freshman Dean of Students, Spry Community Links High School
Eric Westendorf, CEO and Co-Founder, LearnZillion
On June 3, 2015, the Alliance for Excellent Education and the Bill & Melinda Gates Foundation held a discussion about Teachers Know Best: Making Data Work for Teachers and Students, a new report about how teachers use digital instructional tools and data to support student learning.
Today's digital tools provide opportunities to cut through the laborious task of collecting and analyzing data, offering the promise of differentiating instruction at scale. But most teachers remain dissatisfied with the effectiveness of the data—and the tools for working with data—that they have access to on a regular basis.
Teachers Know Best presents the findings from a survey of more than 4,600 teachers about the challenges they face when using digital instructional tools and provides recommendations about how to support teachers to effectively use data to personalize instruction.
WELCOME.  I'M BOB WISE.
I'M PRESIDENT OF THE ALLIANCE
FOR EXCELLENT EDUCATION.
WELCOME TO THE GERARD AND LILO LEEDS
CONFERENCE CENTER HERE AT THE ALLIANCE
FOR EXCELLENT EDUCATION. WE'RE DELIGHTED
TO HAVE THOSE WHO ARE HERE IN THE
AUDIENCE IN THE LEEDS CENTER
AS WELL AS THE OVER 600 PERSONS
WHO HAVE REGISTERED FOR THIS EVENT
ONLINE.  THE ALLIANCE FOR EXCELLENT
EDUCATION IS HONORED TO BE
CO-HOSTING THIS EVENT AND PANEL
DISCUSSION WITH THE BILL AND MELINDA
GATES FOUNDATION AND THE RELEASE OF
ITS MAJOR REPORT, TEACHERS KNOW
BEST: MAKING DATA WORK FOR TEACHERS
AND STUDENTS.
NOW IN THIS CENTURY, THE SUCCESS OF
RAISING LEARNING OUTCOMES FOR
ALL STUDENTS DEPENDS LARGELY ON
HOW WELL TEACHERS ARE ABLE TO
PERSONALIZE THE LEARNING EXPERIENCE
FOR EACH STUDENT.  PERSONALIZED
LEARNING IS NOT ABOUT SLAPPING A
LAPTOP ON TOP OF A TEXT BOOK OR
PLACING A STUDENT EVERYDAY MINDLESSLY
IN FRONT OF AN ADAPTIVE SOFTWARE PROGRAM.
INSTEAD, IT IS ABOUT ENGAGING AND A
COMPREHENSIVE APPROACH TO TEACHING AND
LEARNING.  AND SPEAKING OF ENGAGING, WE
ENCOURAGE THOSE OF YOU WATCHING ONLINE,
AS WELL AS THOSE OF YOU IN
ATTENDANCE, TO ENGAGE WITH US ON TWITTER
USING THE HASH TAG #TEACHERSKNOWBEST.
SINCE TIME AND MEMORIAL, GOOD TEACHERS
HAVE ALWAYS SOUGHT TO KNOW
THEIR STUDENTS, TO IDENTIFY THE MOST
EFFECTIVE LEARNING STRATEGIES
AND DECIDE HOW TO ENGAGE THE STUDENT
TO CREATE THE MAXIMUM LEARNING
ENVIRONMENT.   WITH FAST DEVELOPING
TECHNOLOGY, NOW TEACHERS HAVE
THE TOOL OF DATA TO TAILOR AND IMPROVE
INSTRUCTION FOR EVERY
LEARNER.  THAT'S WHY I'M SO EXCITED ABOUT
THIS REPORT.
THE CLASSROOM TEACHERS, THE PEOPLE ACTUALLY
INVOLVED IN MAKING
LEARNING A REALITY FOR EACH STUDENT, ARE
CLEARLY STATING WHAT THEY
NEED FROM DATA IN ORDER FOR THE TEACHER
AND THE STUDENT TO ACHIEVE
THE MAXIMUM LEARNING OUTCOMES.  SO
WHETHER YOU'RE AN EDUCATOR, A
SCHOOL LEADER, A PRODUCT DEVELOPER, A
PARENT OR A POLICY MAKER, THIS
REPORT IS FOR YOU.  IT TELLS YOU HOW
THE NATION'S EFFECTIVE TEACHERS
ARE USING DATA AND WHAT THEY NEED TO
MAKE EVEN MORE OF A DIFFERENCE.
I ALSO APPRECIATE THIS REPORT BECAUSE IT'S
THROUGH THE TEACHER'S
VOICE THAT I HEAR FIRSTHAND HOW DATA
TRANSFORMS A CLASSROOM.
SUDDENLY THOSE ESOTERIC DISCUSSIONS ABOUT
BIG DATA ARE ECLIPSED BY
THE IMPORTANCE OF SMALL DATA,
HE EFFECTIVE APPLICATION BY ONE
TEACHER OF ONE STUDENT'S DATA
TO TRANSFORM AN INDIVIDUAL LEARNING
EXPERIENCE.
THIS REPORT COMES AT A CRITICAL
TIME AS EVERY SCHOOL DISTRICT IN
THIS NATION FACES MOMENTOUS
DECISIONS IN CRITICAL AREAS.
IT'S WHAT
I CALL THE FOUR PS: PROCUREMENT,
PROFESSIONAL DEVELOPMENT, PRACTICE
AND POLICY.  AND IT'S ALL FOCUSED
ON HOW TO SUPPORT TEACHERS TO MEET
HIGHER LEARNING STANDARDS.
THE GATES FOUNDATION WORK, ASSISTING
PERSONALIZED LEARNING IN SCHOOL
DISTRICTS, NGSI AND OTHER INITIATIVES,
IS PROVING INVALUABLE.  AND
THROUGH ITS DIGITAL LEARNING DAY,
THE ALLIANCE HAS SOUGHT TO
HIGHLIGHT HOW TEACHERS SUCCESSFULLY
USE TECHNOLOGY.  IN THE FUTURE
READY INITIATIVE UNDERTAKEN WITH
THE US DEPARTMENT OF EDUCATION, THE
ALLIANCE IS CONDUCTING REGIONAL
SUMMITS TO HELP 475 SCHOOL DISTRICTS
PLAN FOR EFFECTIVE DIGITAL LEARNING
IMPLEMENTATION.  AND I HAVE TO
STRESS THAT THIS PLANNING PROCEDURE
FOCUSES GREATLY ON PROFESSIONAL
LEARNING, THE ROLE OF THE TEACHER
IN THE DIGITAL TRANSITION AND,
MOST SPECIFICALLY, HOW TO USE DATA
TO ADVANCE TEACHING AND LEARNING.
THIS REPORT WILL BECOME A SUMMITAL
DOCUMENT FOR THAT PLANNING
PROCESS AND FOR MANY OTHER PROCESSES
THAT ARE TAKING PLACE AND WILL
TAKE PLACE ACROSS THIS COUNTRY.
NOW MUCH OF THIS HAPPENS WITH
THE LEADERSHIP OF OUR NEXT SPEAKER,
VICKI PHILLIPS.  VICKI BRINGS
A UNIQUE EXPERIENCE AS A CLASSROOM
TEACHER, AS A DISTRICT OFFICIAL,
AS A STATE SUPERINTENDENT AND CHIEF
STATE SCHOOL OFFICER, AND NOW
WITH HER WORK AS DIRECTOR OF EDUCATION
FOR COLLEGE READY FOR THE BILL
AND MELINDA GATES FOUNDATION.  THERE
SHE OVERSEES WORK TO ENSURE US
HIGH SCHOOL STUDENTS GRADUATE READY
TO SUCCEED AND TO IMPROVE ACCESS TO COLLEGE.
SO VICKI, THANK YOU VERY MUCH FOR
THIS REPORT.  AND WHAT I APPRECIATE
PARTICULARLY IS I KNOW THAT THE
FIRST TEACHER VOICE THAT YOU HEARD WHEN
YOU PUT IT TOGETHER WAS YOURS.
LET ME INTRODUCE VICKI PHILLIPS.
VICKI PHILLIPS:     THANK YOU, BOB,
FOR THAT INTRODUCTION AND FOR
HOSTING US TODAY.
YOU KNOW, THE ALLIANCE HAS BEEN
A TREMENDOUS PARTNER OVER THE YEARS FROM
DIGITAL LEARNING DAY TO THE FUTURE
READY PROJECT, AND YOU GUYS ARE A
LEADER IN MAKING SURE THAT EDUCATORS
HAVE THE TOOLS AND INFORMATION THEY
NEED TO PERSONALIZE LEARNING AND
WE'RE PROUD TO BE A PARTNER.
SO I'M EXCITED, AS BOB IS TODAY,
TO TALK ABOUT THE FINDINGS AND
MAKING DATA WORK FOR TEACHERS
AND STUDENTS. IT'S THE LATEST REPORT
IN OUR TEACHER'S KNOW BEST SERIES.
WE SURVEYED THOUSANDS OF
TEACHERS ACROSS THE COUNTRY
TO FIND OUT HOW THEY USE DIGITAL TOOLS
TO TAILOR THEIR INSTRUCTION
AND TO MEET STUDENTS WHERE THEY ARE.
I'LL BET IT WON'T SURPRISE
YOU TO LEARN THAT MOST TEACHERS FACE
CHALLENGES WITH THE TOOLS
THEY USE REGULARLY AND THAT ANALYZING
STUDENT DATA IS OFTEN A TIME
CONSUMING PROCESS THAT DOESN'T TELL
TEACHERS EVERYTHING THEY WANT TO KNOW.
FORTUNATELY, THAT'S NOT THE WHOLE
STORY.  WE LEARNED THAT TEACHERS
BELIEVE DATA ARE ESSENTIAL FOR
UNDERSTANDING STUDENT STRENGTHS AND
CHALLENGES IN ORDER TO STRENGTHEN
THE LEARNING CONNECTION BETWEEN
STUDENTS AND TEACHERS.  AND
TEACHERS IDENTIFIED SPECIFIC NEEDS FOR
BETTER DIGITAL TOOLS TO ASSESS
STUDENTS, ANALYZE INFORMATION AND
TARGET INSTRUCTION.
BEFORE I GO ANY FURTHER,
I WANT TO TAKE A STEP BACK AND EXPLAIN TO
YOU WHY THIS REPORT IS SO
IMPORTANT TO US.  I WANT YOU TO TAKE A
MOMENT AND TO THINK BACK
TO YOUR FAVORITE TEACHER IN SCHOOL.
THE ONE YOU REMEMBER PROBABLY
WASN'T YOUR FAVORITE BECAUSE HE OR SHE WAS
SOFT AND KIND.  THERE WAS
MORE TO IT THAN THAT. THERE MIGHT HAVE
BEEN AN EDGE TO HER.  SHE MIGHT
HAVE MADE YOU UNCOMFORTABLE. SHE
MIGHT HAVE SAID, 'YOU CAN DO THIS,'
WHEN YOU THOUGHT, 'I CAN'T DO
THAT.'  SO SHE PUSHED YOU BECAUSE
SHE BELIEVED IN YOU MORE THAN YOU
BELIEVED IN YOURSELF.
GREAT TEACHERS DON'T JUST TEACH
YOU; THEY CHANGE YOU IN WAYS THAT
MAKE YOUR WHOLE WORLD BIGGER.
THE HEART OF LEARNING IS THAT
CONNECTION BETWEEN TEACHERS
AND STUDENTS.  FROM OUR PERSPECTIVE,
THAT'S THE CENTERPIECE OF
STUDENT SUCCESS, A TEACHER FORMING A BOND
WITH A STUDENT, TRIGGERING
THAT STUDENT'S HUNGER TO LEARN AND
GUIDING IT IN THE RIGHT WAY.
AND WHEN WE SEE THAT STUDENT-TEACHER
BOND AS THE HEART OF LEARNING,
THEN OUR STRATEGY BECOMES REALLY
CLEAR.  WE NEED TO MAKE SURE
THAT ALL OUR TEACHERS HAVE THE GOALS
AND SKILLS AND TOOLS THEY NEED TO
FORM THAT BOND WITH THEIR STUDENTS
AND GIVE IT ALL THE POWER THEY CAN.
AND AT THE FOUNDATION,
EVERYTHING WE DO IS DESIGNED
TO FEED THAT BOND.
TECHNOLOGY CAN STRENGTHEN THAT
BOND BETWEEN STUDENTS AND TEACHERS,
ESPECIALLY WHEN IT ENABLES
LEARNING THAT IS PERSONALIZED TO
STUDENTS' INDIVIDUAL NEEDS,
THEIR SKILLS AND INTEREST.
TECHNOLOGY CAN BRING IN IMMERSIVE
EXPERIENCES THAT A TRADITIONAL CLASSROOM
CAN'T DELIVER.  IT CAN CONNECT
STUDENTS TO TECHNICAL EXPERTISE THAT
A TEACHER MAY NOT HAVE.
TECHNOLOGY IS NOT JUST A WAY FOR STUDENTS
TO PURSUE THEIR INTERESTS;
IT'S A WAY FOR THEM TO SEE NEW WORLDS AND
DISCOVER THEIR INTEREST.
TECHNOLOGY CAN BE THIS MIRACLE
ACCELERATOR IN EDUCATION, OF NEW
GAINS IN STUDENT PERFORMANCE,
AS LONG AS ONE THING IS WELL
UNDERSTOOD.  AND THAT IS THAT
TECHNOLOGY MUST NOT BE ELEVATED ABOVE
ITS PURPOSE, AND ITS PURPOSE
IN EDUCATION IS TO SUPPORT THE TEACHER
AND IMPROVE TEACHING AND LEARNING.
SO HOW DO WE MAKE SURE THAT
TECHNOLOGY SUPPORTS TEACHING? I WOULD
ARGUE – WE AT THE FOUNDATION
WOULD ARGUE THAT THE ANSWER IS PRETTY
SIMPLE.  ASK THE TEACHERS.
IT SOUNDS OBVIOUS, BUT IT REALLY BEARS
REPEATING.  TEACHERS ARE THE
TOP EXPERTS ON TEACHING. NOW I'M NOT
SAYING THAT TEACHERS KNOW IT
ALL OR THAT THEY CAN DO IT ALL WITHOUT
ANY HELP, BUT I'M SAYING
NOBODY KNOWS TEACHING LIKE TEACHERS.
TEACHERS OFFER US THE MOST
IMPORTANT, MOST INFORMED OPINION WE CAN
FIND ABOUT HOW TO MAKE
THINGS WORK IN THE CLASSROOM. AND WHEN
TEACHERS GET A CHANCE TO HELP
DESIGN THE TECHNOLOGY AND SHAPE IT TO
THEIR NEEDS, IT MAKES THEIR TEACHING
BETTER.  AND THAT'S WHERE
REPORTS LIKE TEACHERS KNOW BEST COME IN.
UNTIL NOW, ACCESS TO DETAILED
INFORMATION ABOUT HOW K TO 12 TEACHERS
VIEW DIGITAL INSTRUCTIONAL
TOOLS HAS BEEN REALLY LIMITED.  SO WE
DECIDED TO ASK TEACHERS,
THOUSANDS OF THEM ACROSS THE COUNTRY IN
EVERY GRADE AND CORE SUBJECT
AREA, ABOUT HOW THEY USE DIGITAL
TECHNOLOGY IN THE CLASSROOM AND,
MORE IMPORTANTLY, HOW THOSE TOOLS
COULD BE IMPROVED.
THE GOAL OF TEACHERS KNOW BEST
IS TO BRING THE PERSPECTIVE OF
TEACHERS TO PRODUCT DEVELOPERS
WHO ARE CREATING DIGITAL TOOLS FOR
THE CLASSROOM.  WE WANT TO MOVE
AWAY FROM THOSE LOVELY AND SOMETIMES
NOT-SO-LOVELY ANECDOTES ABOUT
WHAT TEACHERS WANT AND NEED TO REAL
DATA FROM WHAT TEACHERS SAY
THEY WANT AND NEED.  AND WE WANT TO
PROVIDE ACTIONABLE INFORMATION
THAT ED TECH ENTREPRENEURS AND
INVESTORS CAN USE TO CREATE
THE INSTRUCTIONAL TOOLS THAT WILL REALLY
HELP ACCELERATE LEARNING.
THE FIRST TEACHERS KNOW BEST
REPORT WAS RELEASED LAST YEAR. IN IT,
WE SURVEYED 3,100 PUBLIC SCHOOL
TEACHERS AND 1,250 STUDENTS ABOUT
THE KIND OF INSTRUCTIONAL TOOLS
THEY USE AND WHAT THEY NEEDED TO BE
SUCCESSFUL.  WE LEARNED IN THAT
REPORT THAT TEACHERS BELIEVE IN THE
POWER AND POTENTIAL OF DIGITAL
INSTRUCTIONAL TOOLS, AND THAT THEY
OVERWHELMINGLY SEE TECHNOLOGY
AS USEFUL TO INSTRUCTION. THEY
RECOGNIZE THAT THESE RESOURCES
CAN HELP DIAGNOSE STUDENT LEARNING
NEEDS, HELP THEM VARY INSTRUCTIONAL
METHODS AND SUPPORT STUDENT
COLLABORATION AND INTERACTIVE EXPERIENCES.
BUT WHEN WE ASKED TEACHERS TO EVALUATE
THOSE PRODUCTS THAT THEIR
STUDENTS USE FREQUENTLY, JUST 54%
OF TEACHERS REPORTED THAT THEY ARE
EFFECTIVE.  TEACHERS TOLD US THAT
THERE'S A NEED FOR BETTER AND MORE
EFFECTIVE TOOLS IN ALL SUBJECTS AND
AT ALL GRADE LEVELS, BUT
ESPECIALLY AT HIGH SCHOOL MATH
AND ELEMENTARY ENGLISH LANGUAGE ARTS.
THE TEACHERS REPORTED THAT THE
GREAT GAPS EXISTED AT THOSE LEVELS.
FINALLY WE SAW ACROSS THE BOARD
THAT TEACHERS STRUGGLED TO FIND
EFFECTIVE TOOLS ALIGNED TO THE
COMMON CORE STATE STANDARDS AND THE
NEXT GENERATION SCIENCE STANDARDS.
ONLY 43% OF THE TEACHERS SAID
THAT THESE RESOURCES TO TEACH
STANDARDS ARE AVAILABLE, SUFFICIENT
AND PRESENT IN DIGITAL FORM.
SO LIKE ANY GOOD RESEARCH PROJECT
THAT YOU DO, THAT REPORT PROMPTED
US TO ASK A WHOLE SERIES OF
ADDITIONAL QUESTIONS. AND IN
PARTICULAR, WE WANTED TO LEARN
MORE ABOUT HOW TEACHERS USE THE
INFORMATION THEY GET FROM DIGITAL
TOOLS TO DIAGNOSE STUDENT LEARNING
NEEDS AND TO ADJUST THE LEARNING EXPERIENCE.
SO WE WENT BACK OUT INTO THE FIELD,
AND MAKING DATA WORK FOCUSES ON
A SUBSET OF DIGITAL INSTRUCTIONAL
TOOLS, THOSE THAT HELP TEACHERS
COLLECT AND MAKE USE OF STUDENT
DATA TO IMPROVE INSTRUCTION FOR
INDIVIDUAL STUDENTS.
WE HOPED IN THIS REPORT TO ANSWER
FOUR BIG QUESTIONS. WHAT DO TEACHERS
BELIEVE ABOUT DATA-DRIVEN INSTRUCTION
AND THE TOOLS THAT SUPPORT IT?
HOW DO TEACHERS USE DATA TO TAILOR
INSTRUCTION?  WHAT KEY CHALLENGES DO
TEACHERS FACE WITH THE TOOLS THAT
SUPPORT THAT KIND OF DATA-DRIVEN
INSTRUCTION?  AND WHAT DO TEACHERS
NEED TO MAKE DATA REALLY WORK, TO
INFORM INSTRUCTION IN THE WAYS
THAT THEY THINK ARE MOST PRODUCTIVE AND
MOST POWERFUL IN THE CLASSROOM?
WE SPOKE WITH DOZENS OF EDUCATORS
ACROSS A RANGE OF SCHOOLS, FROM
THOSE IN THE MAINSTREAM TO THOSE
THAT ARE REALLY TECHNOLOGY-FORWARD,
AND WE CONDUCTED AN ONLINE SURVEY
OF MORE THAN 4,600 PUBLIC SCHOOL
TEACHERS.  AND I WANT TO PLAY
A SHORT VIDEO THAT GIVES YOU JUST A
SENSE OF WHAT WE HEARD.
[VIDEO PLAYED]
SO THE REPORT THAT YOU GOT A COPY
OF AS YOU CAME IN TODAY PRESENTS
THE FINDING FROM THOSE TEACHERS
OUT THERE THAT WE SURVEYED IN
DETAIL.  BUT WHAT I WANTED TO
DO FOR THE NEXT FEW MINUTES IS
HIGHLIGHT FOUR IMPORTANT TAKE-AWAYS
FROM THIS RESEARCH.
SO THE FIRST IS THAT TEACHERS
HAVE DIFFERENT EXPERIENCES BUT VERY
SHARED VALUES.  IT WAS IMMEDIATELY
CLEAR FROM THE RESULTS THAT
TEACHERS, NO MATTER WHAT THEIR
BACKGROUND OR EXPERIENCE, SHARED
SIMILAR VALUES ABOUT INSTRUCTION.
TEACHERS BELIEVE THAT THEY HAVE A
RESPONSIBILITY TO SUPPORT EVERY
STUDENT BY TAILORING INSTRUCTION
BASED ON INDIVIDUAL STRENGTHS,
NEEDS AND INTEREST.  MORE THAN EIGHT
IN TEN, 86%, ARE CONSTANTLY
LOOKING FOR WAYS TO ENGAGE STUDENTS
BASED ON WHERE AND WHO THEY ARE.
AND NEARLY EIGHT IN TEN TEACHERS,
78%, BELIEVE THAT DATA HELPED
VALIDATE WHERE THEIR STUDENTS ARE AND
WHERE THEY NEED TO GO.
TEACHERS BELIEVE THAT KNOWING
THEIR STUDENTS AND UNDERSTANDING THEIR
INDIVIDUAL STRENGTHS AND INTEREST
IS FUNDAMENTAL TO EFFECTIVE
INSTRUCTION.  AS ONE TEACHER
SAID, 'ONCE I SHOW THAT CHILD THAT I
CARE ABOUT THEM IN THEIR TOTALITY,
THEIR TOTALNESS, THEN I WIN THEM
OVER AND THEY ALLOW ME TO TEACH
ANYTHING, EVEN CHALLENGING THINGS.'
WHAT'S MORE, VIRTUALLY ALL TEACHERS,
93%, NOW USE SOME SORT OF
DIGITAL TOOL TO GUIDE INSTRUCTION.
NEARLY HALF, 44%, USE THEM ALL
OF THE TIME.  THESE TOOLS INCLUDE
INSTRUCTIONAL COURSEWARE, DIGITAL
GRADE BOOKS, FORMATIVE AND SUMMATIVE
ASSESSMENTS AND PRODUCTIVITY
TOOLS LIKE SPREADSHEETS.
SO TEACHERS HAVE DIFFERENT EXPERIENCES,
BUT SHARED VALUES.
TAKE AWAY TWO.  THE PROMISE OF
DIGITAL INSTRUCTIONAL TOOLS DOES NOT
MATCH TEACHERS' REALITY.  WHEN
IT COMES TO RATING TOOLS THEY USE,
MORE THAN TWO THIRDS OF TEACHERS,
67%, ARE NOT FULLY SATISFIED WITH
THE EFFECTIVENESS OF THE DATA AND
THE TOOLS THAT THEY HAVE ACCESS TO
ON A REGULAR BASIS.  TEACHERS SITED
A VARIETY OF FACTORS THAT LIMIT
THEIR ABILITY TO TRACK STUDENT
PROGRESS AND TAILOR INSTRUCTION. TOO
OFTEN, THE DATA THEY RECEIVE FROM
DIGITAL TOOLS MUST BE MANIPULATED
MANUALLY – YOU SAW SOME OF THAT
IN THE VIDEO – OR MUST BE COMBINED
WITH ANOTHER SET OF DATA TO GIVE
A TRUE PICTURE OF PERFORMANCE.
SOMETIMES THE DATA AND ANALYSIS
ARRIVE TOO SLOWLY TO EVEN IMPACT THE
TEACHING AND LEARNING PROCESS,
OR THE DATA AREN'T GRANULAR ENOUGH TO
REALLY DIAGNOSE LEARNING CHALLENGES.
ONE TEACHER DESCRIBED AN ASSESSMENT
SYSTEM HER DISTRICT BOUGHT FOR
THE SCHOOLS THAT SEEMED OBLIVIOUS
TO THE NEEDS OF THE TEACHER. SHE
SAID, 'THERE'S NO TEACHER LOG
IN TO SEE WHAT THE STUDENTS ARE SEEING
SO UNLESS I GO SIT BEHIND ONE
OF MY STUDENTS, I CAN'T SEE THE
LESSONS OR THE QUESTIONS. AND
ERROR-WISE, I JUST GET THAT'S THEIR
SCORE.  I DON'T KNOW WHAT
THEIR ERRORS WERE.  I DON'T HAVE ANY
ACCESS TO ACTUALLY SEE THE MATERIAL
UNLESS I IGNORE MY SMALL GROUP
AND I GO SIT BEHIND AN INDIVIDUAL
STUDENT AND WATCH THEIR COMPUTER.'
SO THOSE WERE CHALLENGES.
BUT THE BIGGEST CHALLENGE TEACHERS
SITED IS TIME.  TEACHERS SAY
THEY'RE SPENDING SO MUCH TIME
ASSEMBLING, ASSESSING AND ANALYZING
DATA THAT THEY HAVE LITTLE
TIME TO ACTUALLY ALTER INSTRUCTION. NOW
THINK ABOUT THAT.  THEY'RE SO BUSY
ASSEMBLING ALL THAT, THEY HAVE
LITTLE TIME TO MEET THE GOAL
THAT ALL OF THIS IS REALLY DESIGNED TO
SERVE, WHICH IS TO ALTER INSTRUCTION.
WE HEAR SIMILAR CONCERNS ALL
THE TIME FROM TEACHERS, WHETHER THE
ISSUE IS DATA OR PROFESSIONAL
DEVELOPMENT OR EVALUATION AND
FEEDBACK, FINDING WAYS TO STREAMLINE
DATA ANALYSIS AND SAVE TEACHERS
TIME IS ONE OF THE BIGGEST
CONTRIBUTIONS THAT DIGITAL TOOLS CAN
MAKE.  SO THE PROMISE OF DIGITAL
TOOLS, AS MUCH AS TEACHERS ARE
USING AND LOVE THEM, JUST DOESN'T
YET MATCH THE REALITY OF WHAT THEY
NEED.
TAKE AWAY THREE.  SCHOOL ENVIRONMENT MATTERS.
DESPITE THOSE CHALLENGES, SOME TEACHERS ARE
EMBRACING DIGITAL INSTRUCTIONAL TOOLS AND
THEY'RE USING THAT DATA TO TAILOR INSTRUCTION.
OUR RESEARCH IDENTIFIED SIX GROUPS OF TEACHERS BASED ON OUR
COMFORT LEVEL AND USE OF DATA.
AND YOU CAN SEE THOSE SIX GROUPS
IN THE REPORT.
RATHER THAN FACTORS LIKE AGE AND
EXPERIENCE, THESE GROUPS WERE
BASED ON TEACHERS' MIND-SET
BASED ON STRUCTURE AND USE OF
TECHNOLOGY.
MORE THAN HALF OF EARLY ADOPTERS
OF DIGITAL TOOLS.
ALL TEACHERS HAVE A DIFFERENT
ATTITUDE TOWARDS DATA, IN THOSE
SCHOOLS WHERE THERE ARE DATA
MAVENS PRESENT THERE ARE LIKELY
TO HAVE A PRINCIPLE.
THEY DEDICATE TIME TO MAKE USE
OF DATA AND THEY GIVE TEACHERS
FLEXIBILITY TO USE TOOLS TO HELP
ALTER AND IMPROVE INSTRUCTION.
MANY OF THOSE MOST INNOVATIVE
SCHOOLS ARE WORKING WITH THEIR
TEACHERS TO MAKE BETTER USE OF
DATA.
BY DEVELOPING THEIR OWN TOOLS,
REUSING EXISTING ONES OR HACKING
TOGETHER DISPLAYS, THESE ARE
SAVING TEACHERS' TIME AND GIVING
THEM ACCESS.
SO THERE GOOD MODELS.
ONE EXAMPLE, INTRINSIC SCHOOL, A
CHICAGO-BASED CHARTER SCHOOL
TYING TOGETHER GOOGLE APPS
REGISTRATION, ELIMINATING
STUDENT SYSTEMS AND KICK BOARDS
WHICH DISPLAYS LEARNING DATA.
IF YOU DON'T INTEGRATE ALL OF
THAT DATA, YOU HAVE ONE DATA
POINT BUT YOU DON'T HAVE THE
WHOLE STORY BEHIND THE DATA AND
HAVING ALL OF THAT IN ONE PLACE
WHICH THEY'RE STARTING TO DO IS
REALLY HELPFUL FOR TEACHERS TO
BE ABLE TO DO THE RIGHT THING
FOR CLASSROOMS FOR STUDENTS.
SO SCHOOL ENVIRONMENT MATTERS.
TAKE THE WAY FORWARD.
THE WAY FORWARD IS PRETTY CLEAR.
SCHOOLS CAN AND SHOULD DO MORE
TO SUPPORT EFFECTIVE DATA USE
BUT THERE'S ALSO A SIGNIFICANT
ROLE FOR THE ED-TECH SECTOR.
FOR EXAMPLE, DEVELOPERS WHO
EMBED PROTECTIONS INTO THE
DESIGN OF THEIR TOOLS THAT WILL
ENSURE THEIR STUDENTS' PRIVACY.
AND TEACHERS REPORTED THAT DATA
AND DATA TOOLS MUST DO TWO
THINGS TO TRULY DRIVE MEANINGFUL
TOOLS IN INSTRUCTION.
THEY MUST WORK WELL TOGETHER AND
THEY MUST COLLECTIVELY SUPPORT
EVERY PHASE.
FROM ASSESSING STUDENT
PERFORMANCE FROM ANALYZING THE
STRUGGLE AND STRENGTHS OF
STUDENTS TO INSTRUCTIONS.
THE TOOLS HAVE TO REINFORCE AND
SUPPORT EVERY PHASE.
THROUGH THE SURVEY, TEACHERS
IDENTIFIED NINE SPECIFIC
OPPORTUNITIES FOR DEVELOPERS.
OPPORTUNITIES LIKE WHEN TEACHERS
ANALYZE STUDENT DATA TO PINPOINT
STRENGTHS AND CHALLENGES THEY
NEED TOOLS THAT REVEAL STUDENT
PROGRESS AND TRENDS, NOT JUST A
ONE-TIME ACADEMICS MATCHUP.
AND IF YOU LOOK IN THE REPORT,
YOU'LL SEE LOTS OF OTHER, NOT
ONLY GREAT RECOMMENDATIONS, BUT
DOABLE RECOMMENDATIONS FROM
TEACHERS ABOUT HOW WE CAN
IMPROVE.
AS ONE RESEARCH DIRECTOR
EXPLAINED, WE HAVE TO BE ABLE TO
BETTER COMMUNICATE TO TEACHERS
AND TO STUDENTS WHERE THEY ARE
AND WHERE WE WANT THEM TO BE.
SO THOSE TOOLS THAT PROVIDE THAT
COMPREHENSIVE VIEW OF STUDENT
PERFORMANCE OVER TIME, THAT
ALLOWS TEACHERS TO TRACK
STUDENTS IN MORE AND TO TRACK
THEIR PROGRESS IN MUCH MORE
MEANINGFUL WAYS.
IT HELPS TEACHERS VISUALIZE
TRENDS AND PATTERNS AND IT
SHOULD HELP TEACHERS ESTABLISH
FACTORS THAT CONTRIBUTE TO KIDS'
GROWTH SO WE KNOW AND WE LIKE TO
KNOW WHAT'S WORK.
THAT'S JUST ONE EXAMPLE.
BUT IT DEMONSTRATES THE VALUE OF
LISTENING TO TEACHERS IN THE WAY
OF UNDERSTANDING THE WAY THEY
WANT TO USE DATA AND THE WAY
FORWARD.
THE WAY FORWARD IS PRETTY CLEAR
AND THERE'S ACTION WE CAN TAKE
NOW BOTH AS EDUCATORS AND AS
ENTREPRENEURS.
THOSE KIND OF RICH FINDINGS IN
THIS REPORT IS ONE OF THE
REASONS WHY WE'RE COMMITTED TO
CONTINUING THIS RESEARCH.
LATER THIS YEAR, WE WILL REFRESH
AN UPDATED REPORT AND A DIGITAL
SNAPSHOT OF TOOLS TEACHERS ARE
OUT THERE USING AND INFORMATION
ABOUT HOW THEY CAN IMPROVE.
WE'RE ALSO MAKING SURE THAT THE
ED-TECH COMMUNITY CAN ACCESS
THESE FINDINGS.
THERE'S A WEBSITE CALLED
TEACHERSKNOWBEST.ORG, AND MOST
IMPORTANTLY TO PUT TEACHERS
VOICE IN A DESIGN OF A PRODUCT
THAT THEY NEED AND WILL BEST
SERVE THEM.
AND AS A FOUNDATION, WE'RE USING
THE FINDINGS TO INFORM OUR OWN
WORK AND INVESTMENTS SUCH AS
PRODUCTS THAT MARKET GAPS.
WE AWARDED 29 GRANTS OUT OF $5
MILLION IN TOTAL TO SPUR THE
DEVELOPMENT OF DIGITAL TOOLS AND
LITERACY INSTRUCTION.
ALIGNED TO THE COMMON CORE,
SUPPORTING STUDENTS IN GRADES 4
TO 8, TO MASTER WRITING TO READ
AND WRITING TO LEARN.
AND THAT CAME WHERE TEACHERS
IDENTIFIED THAT AS SUCH A
SERIOUS AND SIGNIFICANT GAP OUT
THERE.
WE'VE ALSO INVESTED IN EDUCATION
TECHNOLOGY COLLABORATIVES IN
THREE CITIES IN ORDER TO
ACCELERATE EDUCATION BY
CONNECTING THEM PURPOSEFULLY, SO
THEY CAN PILOT AND EXPAND THE
USE OF PILOTS THAT REALLY WORK.
AND THESE COLLABORATIVES HELP
EDUCATORS FIND PRODUCTS AND
UNDERSTAND HOW IT WORKS WITH
DIFFERENT STUDENTS BUT THEY ALSO
HELP ENTREPRENEURS OVERCOME
THOSE BARRIERS THAT CAN
SOMETIMES KEEP TEACHERS FROM
GETTING EVEN IN THE SCHOOL DOOR.
AND THEY CAN ALSO BE
CONSTRUCTIVE IN HELPING
DISTRICTS SCALE WHAT WORKS.
SO WE'RE EXCITED ABOUT WHAT
WE'RE HEARING FROM TEACHERS
ABOUT PUTTING TEACHERS' VOICE IN
THE CENTER OF THIS.
AND WE ARE USING THESE AND OTHER
KINDS OF EFFORTS TO ACCELERATE
INNOVATION IN THE ED-TECH SECTOR
KNOW TOOLS MARRY UP TO NEEDS.
AND SO THAT MORE CLASSROOMS CAN
REALLY ACHIEVE THE GOAL OF
PERSONALIZED LEARNING.
WE ALL KNOW WHEN STUDENTS ARE
GIVEN THE FLEXIBILITY IN WHEN
THEY LEARN, HOW THEY LEARN,
THEY'RE MUCH MORE CURIOUS,
THEY'RE MUCH MORE ENGAGED AND
EXCITED ABOUT LEARNING, AS ARE
WE.
SO THE OPPORTUNITIES IN FRONT OF
US, I THINK IF YOU THINK ABOUT
IT ARE REALLY ASTOUNDING GIVEN
WHAT TECHNOLOGY CAN DO THESE
DAYS.
BUT FOR THOSE TOOLS TO BE REALLY
POWERFUL, FOR THEM TO MAKE A
MEANINGFUL DIFFERENCE IN
CLASSROOMS AND HAVE AN IMPACT ON
STUDENT LEARNING THAT REQUIRES
COLLABORATION BETWEEN TEACHERS
AND TECHNOLOGY INNOVATORS.
BOTH NEED EACH OTHER, AND WE
HAVE TO FIGURE OUT WAYS TO MAKE
THAT A MUCH STRONGER CONNECTION.
WE NEED TO LISTEN CLOSELY TO THE
NEEDS OF TEACHERS.
AND WE HAVE TO ENGAGE THEM UP
FRONT AS CO-DESIGNERS AND
CO-ADVOCATES OF BOTH THE TOOLS
THEMSELVES AND THE ADDITIONAL
SUPPORTS THAT THEY NEED.
BECAUSE, WHEN IT ALL COMES DOWN
TO IT, TEACHERS ARE THE EXPERTS
FOR WHAT WORKS IN THE CLASSROOM.
THANK YOU.
[†APPLAUSE†]
>> WE HAVE A PANEL THAT'S >> ACTUALLY GOING TO SHOWCASE THAT
COLLABORATION BETWEEN EDUCATORS
LOOKS LIKE AND LOOKS LIKE BOB'S
GOING TO MODERATE THAT
DISCUSSION.
>> THANK YOU, VICKI. >> AND THANK YOU FOR A WHOLE LOT TO
DIGEST.
AND THAT'S WHY WE HAVE AN
EXCELLENT PANEL OF RESPONDENTS.
BEFORE I INTRODUCE THEM, I WANT
OUR VIRTUAL AUDIENCE AS WELL AS
OUR AUDIENCE HERE TO KNOW THAT
YOU CAN SUBMIT QUESTIONS.
THOSE IN THE IN-PERSON AUDIENCE
HAVE BEEN GIVEN A NOTE CARD SUCH
AS THIS WHEN THEY REGISTER.
IF YOU HAVE A QUESTION, WRITE IT
ON THE NOTE CARD, HOLD IT IN THE
AIR AND INDIVIDUALS WILL COME
AND COLLECT IT.
INDIVIDUALS WATCHING ONLINE, YOU
HAVE A NOTE CARD, YOU CAN SUBMIT
A QUESTION USING THE FORM BELOW
THIS VIDEO WINDOW.
YOU CAN ALSO TWEET TO US USING
THE #TEACHERSKNOWBEST.
IT'S TIME FOR THE THE PANEL,
STARTING ON THE IMMEDIATE RIGHT,
FIRST, LET ME JUST SAY, EVERYONE
ON THIS PANEL HAS EXTENSIVE
EXPERIENCE IN SCHOOLS AND
TEACHING AND EDUCATION.
SARA IS DEPUTY DIRECTOR OF THE
K-12 COLLEGE READY, BILL AND
MELINDA GATES FOUNDATION WHERE
SHE LEADS THE DEVELOPMENT AND
IMPLEMENTATION OF PROGRAM
STRATEGY, TARGETED AND IMPROVING
THE AVAILABILITY OF CONTENT,
TOOLS AND SERVICES MEETING
TEACHERS AND STUDENT NEEDS AND
ACCELERATING STUDENT LEARNING.
SHE BRINGS GREAT EXPERIENCE IN
BOTH THE PRIVATE SECTOR AND ALSO
HER EXPERIENCE IN SCHOOL
DISTRICTS.
NEXT IS NICOLE CERRA DESIGN TECH
HIGH SCHOOL.
AND DIRECTOR OF CURRICULUM AND
INSTRUCTION TEACHER ENGLISH AND
DESIGN AT THE SCHOOL.
IN 2012, SHE AND A GROUP OF
LIKE-MINED EDUCATORS CREATED
DESIGN TECH HIGH SCHOOL,
REFERRED TO AS D-TECH WITH A
GOAL OF PREPARING STUDENTS TO
BECOME INNOVATORS AND D-TECH
OPENS ITS DOORS IN THE FALL OF
2014.
NEXT IS ERIC WESTENDORF, CEO AND
CO-FOUNDER OF LEARNZILLION.
HE INCUBATED LEARNZILLION HERE
IN WASHINGTON, D.C. WHERE HE WAS
CHIEF OFFICER.
WHILE HE WAS PRINCIPAL, HOSTED
50 PERCENTAGE POINTS IN MATH AND
26 PERCENTAGE POINTS IN READING.
AND FINALLY, ALLISON DODSON, A
NATIONAL BOARD CERTIFIED ENGLISH
TEACHER WHO TAUGHT FOR THE PAST
12 YEAR IN THE GREATER CHICAGO
AREA INCLUDING THE PAST TWO
YEARS AT SPRY COMMUNITY LINKS
HIGH SCHOOL.
ALLISON HAS COLLABORATED WITH
HER WORK IN THE CHICAGO TEACHERS
UNION IN A COMMON CORE ALIGN
UNIT.
AS YOU CAN SEE, WE HAVE A GREAT
PANEL.
WE'LL HAVE A DISCUSSION AND ALSO
OPEN IT UP FOR QUESTIONS.
LET ME START WITH THOSE OF YOU
CURRENTLY IN THE CLASSROOM
NICOLE AND ALLISON, HOW HAS YOUR
INSTRUCTION IMPROVED WITH THE
USE OF DIGITAL TOOLS?
>> GOSH. >> SO MUCH.
WE TRY TO USE DATA ON A WEEKLY
CYCLE.
COLLECT DATA, ANALYZE THAT DATA
ON FRIDAY AFTERNOON.
WHAT TRADITIONALLY HAPPENS WE
SPEND ALL WEEKEND TRYING TO
FIGURE OUT WHAT WE'RE GOING TO
DO THE NEXT WEEK, INCLUDING
REBUILDING EVERY SINGLE
STUDENT'S SCHEDULE BY HAND SO
STUDENTS ARE GETTING WHAT THEY
NEED WHEN THEY NEED IT.
THIS HAS IMPROVED TO BE VERY
DIFFICULT TO SUSTAIN.
THE ANALYZING OF THE DATA JUST
TAKES A VERY LONG TIME.
AND THE BUILDING OF THE SCHEDULE
TAKES A VERY LONG TIME.
AND THAT DOES LEAVE LITTLE ROOM
TO THEN BUILD KILLER LESSONS
THAT ADDRESS THE NEEDS THAT WE
SEE FROM THE THE DATA.
SO THE REPORT HAS REALLY HIT
THAT NAIL ON THE HEAD FOR US.
WE HOPE WITH THE THE SOFTWARE IT
WILL HELP WITH THE ANALYSIS OF
GETTING DATA TOGETHER.
RIGHT NOW, WE'RE JUST USING
SPREADSHEETS BUT BETTER SOFTWARE
WILL HELP US THERE AND ALSO
SCHEDULING SOFTWARE WOULD HELP
US A LOT, TOO.
>> ALLISON. >> >> JUST LIKE NICOLE, WE DO DATA >> ASSESSMENT.
AND WE TAKE THE DATA WE RECEIVE
AND CREATE RETEACHING PLANS
BASED ON COLLEGE READINESS
STANDARDS SO IT'S NOT QUITE AS
OFTEN AS NICOLE USES IT.
AND WE DO IT ONCE A QUARTER, AND
ALSO WITH BETTER TECHNOLOGY, IT
WILL PROVIDE US WITH THE ABILITY
TO USE THAT DATA A LITTLE
BETTER.
I ALSO TAKE THE DATA HOME, OVER
THE WEEKEND, I LOOK AT DATA AND
I GROUP STUDENTS, AND I
RE-CREATE LESSONS.
AND IT IS VERY TIME CONSUMING.
>> SO ERIC IS A FORMER TEACHER >> AND SCHOOL LEADER.
I'M HEARING THE MESSAGE "TIME
CONSUMING" COMING IN A LOT.
WHAT'S YOUR APPROACH TO USING
STUDENT DATA AND IMPROVING
INSIGHTS TO IMPROVING STRUCTURE?
>> YEAH, SO WHEN I WAS AT D.L. >> HAYNES, THAT WAS REALLY, I
THINK, THE KEY TO US POSTING THE
SORT OF GROWTH THAT WE WERE
POSTING YEAR IN AND YEAR OUT.
REALLY HAD TO DO WITH THE FACT
THAT WE WERE ORGANIZING
OURSELVES AROUND THAT DATA.
SO EVERY SIX TO EIGHT WEEKS,
WE'D HAVE A PROFESSIONAL
DEVELOPMENT DAY, PORE OVER THE
DATA AND WORK ON WHAT WE'D CALL
REPEAT ACTION PLANS AND THEN
REVIEW ALL OF THOSE.
AND THEN WORK ON IMPLEMENTING
THOSE IN THE WEEKS AFTER THAT.
AND WE FELT LIKE THAT PROCESS
REALLY FOCUSED ALL OF OUR
ATTENTION ON STUDENT LEARNING.
SO THE CONVERSATIONS WERE NOT,
YOU KNOW, ABOUT HOW ARE WE
TEACHING.
IT WAS MORE ARE THE STUDENTS
LEARNING AND WHAT ARE WE GOING
TO DO ABOUT IT.
THAT FELT LIKE THE RIGHT
CONVERSATION.
THAT BEING SAID, WHAT WAS REALLY
STRIKE FOR ME, WE WERE HAVING
THE SUCCESS IN FOLKS THAT WERE
COMING TO SHADOW AND SPEND TIME
IN THE SCHOOL, AND WE WON A
BUNCH OF AWARDS, IT WAS SUPER
EXCITING.
AND AT THE SAME TIME, IT FELT
LIKE WE WERE REALLY JUST
SCRATCHING THE SURFACE.
I MEAN, FOR ONE, LIKE DOING THIS
EVERY SIX TO EIGHT WEEKS, IT WAS
LIKE THIS IS JUST WAY TOO LONG.
TO BE RESPONSIVE TO WHERE OUR
STUDENTS ARE.
THIS NEEDS TO BE HAPPENING,
FORMIDABLY, LIKE DAILY.
WE CANNOT BE WAITING THIS LONG
TO MEET THE NEEDS OF OUR KIDS.
THAT WAS ONE THING THAT WAS
STRIKING.
THE OTHER THING THAT WAS
STRIKING, DATA IS REALLY ONLY
AVAILABLE TO THE NEXT STEP YOU
TAKE.
THE ACTION YOU TAKE.
WHAT I WAS SEEING, YOU GO INTO
CLASSROOMS AND OBSERVE THE
IMPLEMENTATION OF OUR REPEAT
ACTION PLAN.
IS THAT OFTEN, THERE WAS THE
TEMPTATION OF TEACHERS TO SAY
RETEACH.
I'M GOING TO REDO THIS LESSON
AGAIN, BUT A LITTLE LOUDER,
RIGHT.
A LITTLE TWIST ON IT, OR
SOMETHING, RIGHT?
IT'S LIKE, THAT IS NOT GOING TO
GET THE JOB DONE.
HOW DO WE MAKE SURE THAT THE
ACTIONS WE'RE TAKING, IN FACT,
ARE DRAWING ON EXPERTISE ABOUT
WHAT IS GOING TO HELP A STUDENT
UNDERSTAND WHAT'S GOING ON WHEN
YOU DIVIDE BY FRACTIONS?
NOT JUST THERE'S A PROCEDURE
THAT GETS YOU.
BUT WHAT'S ACTUALLY HAPPENING
THERE.
AND THAT WAS FRUSTRATING TO SEE
HOW OFTEN WE WERE REINVENTING
THE WHEEL AS WE THOUGHT ABOUT
THE ACTION STEPS.
AND REALLY RAISE THE QUESTION
WHAT COULD WE DO THAT WOULD
ALLOW US VERY QUICKLY AT OUR
FINGERTIPS HAVE ACTIONABLE NEXT
STEPS TO TAKE BUILT ON EXPERTISE
AND ALLOW US TO MOVE MUCH MORE
QUICKLY.
IT WAS SORT OF OUT OF THAT THAT
THE PROJECT EVOLVED FOR
LEARNZILLION.
>> IS THERE A PART OF YOUR JOB >> THAT MATCHES UP HEARING THE
NEEDS FOR INFRASTRUCTURE, HOW
DOES THIS MATCH UP WITH THE
SURVEY?
>> REALLY HITTING IT ON THE HEAD >> WHAT WE HEARD IN THE SURVEY, BUT
TEACHERS SHARE COMMON
COMMITMENTS TO WHAT THEY WANT TO
DO AND COMMON CHALLENGES.
REALLY WHAT THEY'RE SAYING, ALL
OF US SHOW UP TO WORK EVERY DAY,
BUT THE TOOLS AND RESOURCES AND
PLATFORMS WILL BE THERE AND THE
ENVIRONMENTS SO I CAN BE
PRODUCTIVE IN MY JOB.
UNFORTUNATELY, WE'RE NOT QUITE
THERE YET, DESPITE THE EFFORTS
OF THE TEACHERS.
ONE OF THE ENCOURAGING THINGS
WE-H HEARD IN THE SURVEY, THE
TEACHERS IN THE MORE
TECHNOLOGY-FORWARD SCHOOLS WHERE
SOME OF THEM THERE ARE RESOURCES
IN PLACE WHERE THEY ARE HACKING
TOGETHER BETTER METHODS TO
REDUCE DATA ENTRY, THE TEACHERS
ARE SEEING THE POWER IN THOSE
TOOLS.
I THINK IT SHOWS US POSSIBILITY
AND IT'S REALLY ENCOURAGING.
>> SO ALLISON AND NICOLE, COMING >> BACK TO YOU, YOU TALKED ABOUT
MATCHING UP TIME AND DATA SETS.
WHAT IS IT THAT IS WORKING AND
WHAT'S WORKING WELL?
AND THEN MAYBE WE CAN ALSO TALK
ARE THERE ADDITIONAL CHALLENGES
TO WHAT IS DESCRIBED?
>> WHAT'S WORKING WELL IS THAT >> I'M ABLE TO SEE FROM THE DATA
THAT WE HAVE WHO IN MY CLASSROOM
IS A LEADER BASED ON SKILL.
WHO MATTERED THAT SKILL, WHO
STILL NEEDS WORK WITH THAT
SKILL.
AND IT ALSO ALLOWS ME TO LOOK AT
WHERE EACH CLASS IS, AS A CLASS,
AS A WHOLE, THAT'S WORKING
REALLY WELL.
>> SO, LET ME FOLLOW UP ON THAT. >> WHEN IN MAKING†– ARE YOU
GETTING THAT NOW IN REALTIME?
>> I DO GET IT IN REALTIME. >> THERE'S TWO DIFFERENT SETS OF
DATA THAT WE RECEIVE.
THE ONE SET OF DATA, THE
STUDENTS ARE ON THE COMPUTER
TAKING THE TEST.
AND LITERALLY, AS SOON AS HE HIT
SUBMIT I CAN CHECK THEIR SCORES
AND THEN WE HAVE E-PLAN FOR THE
STATE OF ILLINOIS,
UNFORTUNATELY, THAT IS NOT
REALTIME.
THE STUDENTS THAT TOOK THE TEST
LAST WEEK WERE DONE WITH SCHOOL.
I DON'T KNOW, IN JULY.
SO I KEPT THAT DATA MAYBE IN
OCTOBER, WHEN I'VE ALREADY LOST
MY CLASSROOM.
SO THAT'S UNFORTUNATE, BUT,
YEAH, SOME OF IT IS REALTIME.
>> NICOLE. >> >> I THINK WHAT'S WORKING WELL >> FOR US IS JUST CHANGING THE
MINDSET, BEING ABLE TO HOLD THEM
TO A HIGHER STANDARD BECAUSE
WE'RE NO LONGER SAYING THAT THE
STANDARD YOU HAVE TO MEET IS
SEAT TIME.
IT'S NOT YOU HAVE TO BE HERE AND
PUT IN THE HOURS BUT YOU HAVE TO
PUT IN THE DATA.
WE'VE DONE A LOT WITH TIME,
SCHEDULING, STUDENT GROUPING.
STUDENTS DON'T NECESSARILY MOVE
THROUGH ONE COURSE IN ONE SINGLE
YEAR.
ALL OF THOSE THINGS, ONCE YOU
START GETTING REAL DATA BACK,
THOSE ARE THE THINGS THAT YOU
HAVE TO BE MORE FLEXIBLE THAN
THEY ARE USUALLY.
SO I THINK WE'RE ABLE TO HOLD
STUDENTS TO A VERY HIGH
STANDARD, WE'RE ABLE TO SEE IF
STUDENTS ARE POSITIONED OR NOT.
>> EDUCATION TECHNOLOGY IS >> IMPROVING.
ARE YOU FINDING THAT YOU'RE
GETTING MORE OR FASTER DATA?
>> YEAH. >> I AM GETTING MORE DATA.
SOMETIMES TOO MUCH DATA.
TO THE POINT WHERE I, YOU KNOW,
WE GIVE THE MATH ASSESSMENT, FOR
EXAMPLE, EVERY, YOU KNOW, TWO
TIMES A YEAR.
AND THE DATA IS SO EXTENSIVE, I
REALLY DON'T EVEN KNOW HOW TO
MANAGE IT ALL.
BUT IT'S BETTER THAN HAVING NO
DATA AT ALL.
SO LIKE YOU WERE TALKING ABOUT,
AT THE END OF THE YEAR, THEY
TAKE AN EXAM, WE GET THOSE
THINGS OVER THE SUMMER.
THOSE STUDENTS HAVE MOVED ON.
I DON'T SEE THEM.
IT'S NOT ACTIONABLE.
SO WE ARE GETTING DATA BUT IT'S
NOT QUITE ACTIONABLE ENOUGH.
>> WE DON'T HAVE ENOUGH DATA. >> WE'RE TESTING FOR THE COLLEGE
READINESS STANDARDS AND NOW WE
HAVE THE COMMON CORE CURRICULUM.
THE STATE HAS NOT TOLD US IF
E-PASS IS GOING AWAY.
AND SPEAKING WITH STUDENTS ABOUT
MASTERY OF A SKILL, BUT YET, THE
COMMON CORE STANDARDS WE'RE NOT
TESTING ON THOSE, EXCEPT FOR THE
PARK EXAM.
MY STUDENTS TOOK A PARK EXAM A
MONTH AGO, I'VE NEVER SEEN THAT.
I PERSONALLY WOULD LIKE MUCH
MORE DATA.
>> IT SOUNDS LIKE FROM EVERYONE >> HERE, YOU AND YOUR COLLEAGUES
ARE INVOLVED IN WORK-AROUND.
CAN YOU DESCRIBE SOME OF THE
WORK-AROUNDS THAT HAVE WORKED
FOR YOU?
>> AT DESIGN TECH WE CALL IT >> BRUTE FORCE AND AWKWARDNESS.
THE WHOLE THING IS JUST PRETTY
ROUGH.
WE'RE REALLY†– I MEAN, IT'S
JUST SPREADSHEETS.
IT'S GOOGLE APPS FOR ED.
SPREADSHEETS.
FORTUNATELY, WE'RE IN SILICON
VALLEY AND THEY CAN HELP US PASS
OUT SCHEDULES DIGITALLY TO 140
STUDENTS AT A TIME.
THEY CAN HELP US CREATE BAR
GRAPHS AND TAKE THE GRADE BOOK
TO SEE HOW MUCH PROGRESS THEY'RE
MAKING TO FINISH A COURSE.
>> I'M USUALLY THE ONE THAT >> LEADS THE PROFESSIONAL
DEVELOPMENT TO TEACH THE
TEACHERS HOW TO USE THE DATA.
WE ONLY HAVE SORT OF ONE DATA
SYSTEM THAT WE USE.
SO I TEACH THEM, THIS IS HOW WE
READ THE DATA, THIS IS WHAT YOU
SHOULD BE DOING IN YOUR
CLASSROOM BECAUSE OF WHAT THE
DATA SAYS.
THEN I GO ON AND SPEAK TO THE
STUDENT WHAT IS GOING ON IN THE
CLASSROOM AND BRING THAT BACK TO
THE ADMINISTRATION.
WE ONLY HAVE ONE SYSTEM.
>> ERIC, IT SOUNDS TO ME YOU >> ACTUALLY CREATED A WORK-AROUND
WITH LEARNZILLION.
WHAT MOTIVATED YOU TO DO THAT?
>> YEAH, SO, ORIGINALLY, IT HAD >> SEVERAL NAMES BEFORE IT BECAME
LEARNZILLION.
FIRST IT WAS JUST THAT INTERNAL
WEBSITE WE CREATED AND WE USED
WEEBLY AND GOOGLE DOCS AND
YOUTUBE TO PUT TO TOGETHER.
TO GET THOSE ON YOUTUBE AND THEN
SET THIS THING UP.
YOU KNOW, ONE OF THE THINGS THAT
SORT OF TRIGGERED ME STARTING TO
LOSE SLEEP AND THINK ABOUT HOW
THIS COULD BE DONE AT SCALE AND
ULTIMATELY DECIDE TO START
LEARNZILLION WAS THIS EXPERIENCE
WITH DOWN OF OUR TEACHERS WHO
WAS AN AWARD-WINNING TEACHER IN
THE DISTRICT, FIFTH GRADE MATH.
HE STARTED OUT BY CAPTURING
THREE OF HIS LESSONS AND PUTTING
IT ON THIS INTERNAL SYSTEM.
WE THEN TRACKED, SORT OF A
PRE-AND POST ASSESSMENT.
AND WE DID THIS AROUND THE
STANDARDS WHERE THE STUDENT HAS
SHOWN THEY WERE STRUGGLING THE
LATEST ON THE LATEST TERM.
AND THE FIRST TWO LESSONS, DID
THE PRE AND THE POST, THE
EFFECTIVENESS OF THOSE LESSONS
IS HUGE.
IT SHOWED THAT STUDENTS HAD
ACTUALLY LEARNED A TON BY VIRTUE
OF PARTICIPATING IN THIS LESSON.
THE THIRD ONE FLAT LINED.
SO THE SAME TEACHER, LIKE
BRILLIANT, LIKE THOUGHTFUL,
KNOWS HIS KIDS, AND YET, THE
THIRD ONE FLAT-LINED.
AND HE WAS ABLE TO GO BACK AND
LOOK AT THAT LESSON IS ON THE
SITE.
AND IT WAS A ROTATIONS LESSON.
SO IT WAS ACTUALLY TRYING TO
HELP THE STUDENTS LEARN THE
DIFFERENT BETWEEN 90 DEGREES
ROTATIONS, 180, 360, AND HE USED
A CIRCLE IN A SMILEY FACE TO DO
THAT.
BASICALLY HE REALIZED WHEN I'M
DOING THAT, THE STUDENTS ARE NOT
PERCEIVING THAT THE ROTATION IS
HAPPENING BECAUSE IT'S PERFECTLY
SYMMETRICAL.
SO WHAT I NEED TO DO IS TRY THIS
AGAIN, HE ENDED UP USING A
POLYGON.
EVEN TOP TEACHERS, WE HAVE THESE
BLIND SPOTS AND SO OFTEN BECAUSE
WE'RE NOT LOOKING AT THE DATA
FAST ENOUGH AND THE DATE IS NOT
CLOSELY ASSOCIATED WITH WHAT
WE'RE TEACHING, NOT ONLY ARE WE
NOT RESPONDING IN A MOMENT TO
OUR STUDENTS BUT WE'RE ALSO NOT
FIXING IT.
IN THIS CASE, HE WAS ABLE TO GO
BACK AND FIX THAT, AND SURE
ENOUGH, WAS ABLE TO USE THAT AND
THE RESULTS FOLLOWED.
SO THAT SORT OF EXPERIENCE JUST
BROUGHT TO LIGHT, LIKE, WOULDN'T
IT BE AMAZING IF WE WERE ABLE TO
CAPTURE, CONTINUALLY CAPTURE,
USING DATA, THIS EXPERTISE.
AND IN A SENSE, SEE EVERY LESSON
AS A PREDICTION.
AND THEN FIND OUT, USING STUDENT
DATA LIKE HOW TRUE IS OUR
PREDICTION AND WHERE IT WASN'T
RIGHT.
WHAT ARE THE INNOVATIONS WE
MIGHT ADD TO THAT PREDICTION
THAT MAY RESULT IN STUDENT
LEARNING.
SO HOW DO WE IN A SENSE
PROFESSIONALIZE TEACHING OF HOW
DID THAT HAPPEN OVER AND OVER
WHERE WE WERE ENGAGED IN THAT
JOINT PROJECT TOGETHER.
IT WAS COBBLING THAT TOGETHER TO
HAVE THAT THING TO POTENTIALLY
WORK.
>> IT SOUNDS TO ME LIKE WHAT YOU >> WORKED WITH, TOO, WAS FEEDBACK
WITH TEACHERS.
>> THAT'S RIGHT. >> >> SO, SARA, WHEN YOU'RE LOOKING >> AT THE RAPIDLY EXPANDING
LANDSCAPE OF EDUCATIONAL
TECHNOLOGY, WHY AREN'T THESE
ISSUE, THE DATA CAPABILITY, THE
EASE OF USE, THE SITE ANALYSIS,
WHY AREN'T THEY BEING ADDRESSED
AS ADEQUATELY AS THEY SHOULD BE?
>> WELL THE GOOD NEWS IS THE >> MARKET IS MOVING A LOT.
THERE'S A LOT ONLINE.
AND UP UNTIL THIS POINT THERE
HASN'T BEEN ENOUGH INCENTIVE, I
THINK, FOR INDUSTRY TO REALLY GO
AFTER THESE PRODUCTS.
IN THAT DEVICES WEREN'T THAT HAD
CHEAP, BROADBAND WASN'T
AVAILABLE.
THERE WASN'T A COMMON END GOAL
FOR THE WHOLE COUNTRY, AT LEAST
MANY PARTS OF IT.
BUT NOW THAT'S CHANGING.
SO MOST DISTRICTS AND OTHER
SCHOOL ORGANIZATIONS ARE
THINKING HARD ABOUT WHAT THE
TEACHERS NEED IN CLASSROOMS AND
THINKING ABOUT THE NEXT
GENERATION.
SO THAT SENDS A REAL SIGNAL TO
THE MARKET TO START TO RESPOND
BETTER SO I DO THINK WE ARE
STARTING TO MOVE IN THE RIGHT
DIRECTION.
BUT, OF COURSE THERE ARE STILL
BARRIERS, THINGS LIKE A LACK OF
STANDARD TO TALK TO EACH OTHER.
AND THE SLOWING DOWN OF PEOPLE'S
WILLINGNESS TO JUMP IN AND
EXPERIMENT WITH THINGS.
DISTRICTS WERE BUYING TEXTBOOKS
NOW THEY HAVE TO THINK ABOUT
BUYING DIGITAL RESOURCES.
THAT TAKES A WHILE TO TRANSITION
AND KNOW HOW TO DO WELL.
SO IT IS MOVING BUT IT'S STILL
REAL CHALLENGES THAT THE COUNTRY
HAS TO GET OVER TO MAKE IT WORK
INSIDE THE CLASSROOM.
>> I THINK YOU MAKE AN >> INTERESTING POINT ABOUT HOW THE
MARKET IS CHANGE.
IF YOU THINK ABOUT IN THE LAST
FIVE YEAR, EVERY STATE HAS
ADOPTED A COLLEGE AND
CAREER-READY SET OF STANDARDS
WHETHER COMMON CORE OR THEIR OWN
STANDARDS.
EVERY STATE RECOGNIZES TEACHING
AND THE TRYING TO ADAPT RAPIDLY
TO THAT.
MOST STATES DEALING WITH
CONSTRAINED BUDGETS.
EVERY STATE FINALLY IS NOW
HAVING TO ADDRESS, AND EVERY
ADDRESS, HAVING TO ADDRESS THE
ISSUE OF RAPIDLY DEVELOPING
TECHNOLOGY.
THAT DEVICE, THAT INTERNET
DEVICE THAT WAS ONCE COST
PROHIBITIVE, NOW IS A TEXTBOOK.
AND IN TIEING THAT ALL TOGETHER,
HOW DO YOU USE DATA,
PARTICULARLY SOPHISTICATED
APPLICATIONS AND SOFTWARE.
SO IT'S AN INCREDIBLE TIME TO
BOTH†– ALLISON, LET ME START
WITH YOU, HOW ARE THE CONDITIONS
NOT ASKING YOU TO BE SPECIFIC
ABOUT YOUR SCHOOL, BUT WHAT IS
IT THAT NEEDS TO BE DONE IN
SCHOOLS SO THAT EVERYONE'S
GETTING THE MARKET MESSAGE, FROM
THE MARKET, BUT ALSO THOSE
INVOLVED IN SCHOOL LEADERSHIP?
>> WHAT NEEDS TO BE DONE IS >> GIVING TEACHERS MORE TIME TO USE
THE DATA.
ALSO THE DATA TOOLS NEED TO
RESPOND TO WHAT THE TEACHERS
NEED.
I WOULD LOVE TO LOOK AT THE DATA
AND SAY, OKAY.
IF I'M USING†– LOOKING AT A
COMMON SCALE.
THESE FIVE KIDS ARE USERS OF THE
SCALE.
AND I CAN TAKE THOSE KIDS AND
MAKE THEM MEMBERS OF THE GROUPS.
THESE KIDS ARE HIGH PERFORMING,
THESE KIDS ARE LOW PERFORMING.
I HAVE TO DO ALL OF THAT AT
HOME.
I WOULD LOVE FOR THE DATA TOOLS
DO THAT.
I WOULD ALSO LOVE TO SHOW MY
STUDENTS HOW THEIR DATA HAS
CHANGED OVER TIME.
SO TO SAY, OKAY, THIS IS
WHERE†– I SHARE THE DATA WITH
THE STUDENTS.
WE SIT DOWN AND LOOK AT THE DATA
TOGETHER.
WE CREATE CHARTS AND GRAPHS AND
THINGS OF THAT SORT.
I WOULD LOVE FOR THE DATA TOOLS
TO DO THAT FOR THE STUDENTS.
AND THEN THAT WOULD CREATE A LOT
MORE TIME FOR INSTRUCTION.
>> YOU BUILT A SCHOOL AROUND >> THIS WITH YOUR COLLEGE.
>> YEAH, I WOULD LIKE TO SEE >> MORE FLUIDITY BETWEEN THE
ED-TECH WORLD AND THE SCHOOL
WORLD.
I WOULD LOVE TO SEE IS
PROGRAMMERS INSIDE SCHOOLS.
I WOULD LIKE TO SEE TEACHERS
WITH A STRONGER TECH BACKGROUND.
THAT IS A HIRING CRITERIA FOR
US, AND IT'S VERY HARD TO MEET.
SO I THINK TEACHER EDUCATION,
TEACHER EDUCATION PROGRAMS HAVE
A REAL ROLE TO PLAY THERE.
I THINK IF IT'S VERY FLUID,
MOVING BETWEEN THE ED-TECH
SECTOR AND THE SCHOOL DOORS, IF
THOSE THINGS ARE REALLY OPEN, I
THINK WE'D SEE MUCH MORE RAPID
CHANGE.
>> SO, I'VE GOT A BUNCH OF >> QUESTIONS ALL ALONG THE SAME
TOPIC.
I'D HAVE TO RAISE THIS ONE.
THIS IS ONE FROM ILLINOIS.
ANOTHER ONE FROM THE DATA
PRIVATE†– TO KEEP THE
INTERSTATE PRIVATE.
IT SEEMS THAT THE TEACHERS'
DESIRE TO HAVE DATA INTEGRATED
AND MORE MEANINGFUL IS GOING TO
RUN INTO THE CURRENT WORRIES
ABOUT STUDENT DATA PRIVACY.
ANY THOUGHTS ON THIS AND HOW
YOU'RE DEALING WITH IT?
>> YEAH. >> I THINK THIS IS†– THIS IS A
CONCERN.
I THINK THERE'S ACTUALLY†– I
THINK DATA PRIVACY MATTERS A
LOT.
AND THERE'S†– THERE'S GOING TO
BE POLICIES WRITTEN AROUND THIS.
AND I THINK THERE'S A DANGER OF
ACCIDENTALLY STIFLING INNOVATION
WHILE TRYING TO TAKE CARE OF A
VERY IMPORTANT TOPIC.
SO IT'S REALLY INTERESTING TO
SEE, AND THINK ABOUT THIS IN THE
CONTEXT OF LEARNZILLION NOW.
BOX YOU CAN SEE HOW THERE CAN BE
A REAL TEMPTATION TO SAY, GOSH,
THERE'S SO MUCH DATA.
AND WE WERE CAN JUST SORT OF
COLLECT ALL OF THIS.
AND THEN WE'LL LATER ON FIGURE
OUT WHAT TO DO WITH IT.
RIGHT?
IT'S GOT TO BE VALUABLE IN SOME
WAY.
WE DON'T REALLY KNOW YET, BUT
WE'LL JUST COLLECT IT.
AND, YOU KNOW, THAT'S
PROBLEMATIC.
ONE OF THE THINGS FOR
LEARNZILLION, ONE IS THAT WE'RE
VERY CLEAR THAT ANY DATA WE
COLLECT WILL NEVER BE SOLD,
EXPORTED, YOU KNOW, THESE
CONCERNS, I THINK ARE REAL
CONCERNS.
AND I THINK IT'S REALLY
CONTINGENT ON EDUCATION
COMPANIES TO MAKE IT CLEAR THAT
IS NOT AT ALL WHAT THEY INTEND
TO DO.
AND MORE SO, MAKE IT CLEAR WHAT
IS THEIR INTENT ON COLLECTING
ANY DATA.
SO WE ARE WORKING REALLY HARD TO
BE DISCIPLINED.
BUT WE ONLY COLLECT A PIECE OF
DATA IF WE KNOW PRECISELY HOW
WE'RE GOING TO USE THAT TO SERVE
A PARENT OR TEACHER OR STUDENT.
NOW, IF IT'S NOT DIRECTLY
SERVING THEM, THEN, REALLY, WHY
ARE WE COLLECTING IT.
I THINK THERE'S VALUE FOR
PRESSURE TO BE PUT ON EDUCATION
TECHNOLOGY COMPANIES TO EXPLAIN
PRECISELY WHY THEY'RE COLLECTING
WHAT THEY'RE COLLECTING AND WHAT
THEIR HYPOTHESES IS.
AND POTENTIALLY GOING FURTHER
SAYING ANY COLLECTION OF DATA IS
BAD HAS A REAL DANGER AS WELL,
BECAUSE, AS WE KNOW FROM THIS
REPORT, DATA IS INVALUABLE FOR
TEACHERS TO REALLY RESPOND TO
THE NEEDS OF STUDENTS.
AND WE NEED TO MAKE THAT EASIER
FOR THEM, NOT HARDER.
AND I THINK TECHNOLOGY CAN HELP
MAKE IT EASIER.
>> AND ONE SIMPLE THING, FOR >> FUNDERS AND POLICY-MAKERS IN THE
STATE, WE HAVE A GREAT ROLE TO
PLAY TO PUSH THE FIELD TOWARDS
COMMON HIGH STANDARDS OF THESE
THINGS MAYBE INSIST ON ADHERING
TO THOSE THINGS WITHOUT SHUTTING
IT DOWN OR STIFLING IT.
FOR EXAMPLE, WE HAVE A SET OF
DATA POLICIES FOR ANYONE WHO
PICKS UP THEIR FUNDING NEED TO
ADHERE TO THOSE.
I THINK A LOT OF COMPANIES ARE
FALLING TO THOSE, TOO.
THAT'S ESSENTIAL, TO BE VERY
TRANSPARENT.
>> SARA, VICKI ALLUDED TO THIS. >> WHAT DOES THE SURVEY TELL US
ABOUT HOW TEACHERS MOVE FROM
DIGITAL SKEPTICS TO TRUE
BELIEVERS IN THE POWERS OF USING
DIGITAL TOOLS, I THINK THE DATA
MAVENS.
>> I THINK WHAT WE HEAR FROM THE >> DATA AND IN PRACTICE AS WELL,
TEACHERS ARE MOTIVATED BY WHAT
WORKS FOR THEIR STUDENTS.
IF THEY SEE USING A TOOL IS
ACTUALLY GETTING DEVELOPED IN
THE CLASSROOM, THERE'S A WAY OF
IMPLEMENTING IT.
AND IF THEY TRY IT, THEY NEED TO
BE IN AN ENVIRONMENT WHERE THEY
HAVE A SUPPORT OF PRINCIPLES
WHERE THEY HAVE ACCESS TO THESE
TOOLS.
MOVING BACK TO THE EARLY STAGES,
SOME OF THOSE FUNDAMENTALS ARE
IN PLACE.
IF I TRY IT, DO I SEE MY
STUDENTS RESPOND AS ALLOWING
THEM TO ACCELERATE, I'LL KEEP
USING IT.
I'LL TURN IT OVER TO YOU GUYS TO
MAYBE GIVE EXAMPLES ON HOW YOU
GO ON THAT JOURNEY.
>> YEAH, I THINK FOR ME IN THE >> BEGINNING OF MY CAREER, DATA
PLAYED SUCH A SMALL ROLE.
AND IT JUST TOOK DOING IT ONCE
TO SEE HOW IT COULD AFFECT†–
HOW IT COULD AFFECT ME.
HOW IT COULD AFFECT MY PRACTICE.
AND MOST IMPORTANTLY, HOW COULD
IT AFFECT MY STUDENTS.
WHEN I STARTED TEACHING, DATA†–
THERE WAS NOTHING WE WERE
LOOKING AT.
IT WAS JUST THE GREAT BOOK.
IT WAS THE STUDENT WORK, IT WAS
OUR OWN INTUITION WE WERE GOING
ON.
AND THEN MORE SCHOOLS IN OUR
DISTRICT BEGAN TO USE INTERN
ASSESSMENTS AND THINGS LIKE
THAT.
THERE WERE MORE CONVERSATIONS
WITH ACTUAL TEACHERS LOOKING AT
STUDENTS WORKING TOGETHER,
CALIBRATING AND LOOKING AT TEST
RESULTS AND MAKING DECISIONS
TOGETHER.
AND I THINK THAT IS ONE THING
THAT NEEDS TO HAPPEN, IS THAT
TEACHERS NEED TIME TO WORK
TOGETHER TO LOOK AT THE DATA AND
MAKE THE DECISIONS ABOUT HOW TO
RESPOND.
IF YOU AREN'T GIVEN THAT TIME
WITHIN YOUR SCHOOL DAY, IT
DOESN'T HAPPEN.
>> JUST TO PIGGYBACK OFF OF WHAT >> NICOLE SAID, SAME THING AS WELL.
WHEN I FIRST STARTED TEACHING,
DATA WAS, OKAY, I PUT MY GRADES
IN THE GRADE BOOK.
OKAY, THIS CHILD HAS A "B."
THIS CHILD HAS A "C."
AND I WORKED IN A HIGH SCHOOL
WHERE I WAS A DEPARTMENT CHAIR.
AND HERE WE GO, INTERIM
ASSESSMENTS.
AND YOU NEED TO LEARN HOW TO
ANALYZE THE DATA AND YOU NEED TO
TEACH THE OTHER TEACHERS HOW TO
DO THIS.
THEY WERE MOSTLY ALL TEACHERS SO
IT GETS VERY EASY TO GET TO TRY
TO USE THE DATA.
I THINK THE THING THAT WORKED,
SHOWING THE STUDENTS THE DATA.
TEACHING THEM HOW TO MAKE THE
PREDICTIONS.
AND THEN CELEBRATING THEIR
SUCCESSES OR TALK ABOUT HOW TO
GET THEM TO ACHIEVE THE
STANDARDS THAT WE WERE LOOKING
FOR.
AND I THINK THAT WAS A KEY
ELEMENT IN GETTING SORT OF THE
TEACHERS THAT WERE A LITTLE BIT
OLDER AND WERE USED TO THEIR
ROUTINES INTO USING DATA.
SO THAT'S WHAT HELPED US A LOT.
>> I'D LIKE TO CONTINUE THIS >> DISCUSSION COMING FROM A
QUESTION THAT'S COMING FROM THE
AUDIENCE, WHAT CAN PRESERVICE
AND SPECIAL PROVIDERS LEARN FROM
YOUR HINDSIGHT?
THE ODYSSEY THAT YOU'VE MADE TO
DATA MAVEN.
WHAT CAN THEY LEARN FROM THAT?
>> HOW TO READ THE DATA. >> WHAT TO DO WITH THE DATA.
I MEAN I WAS SIX, SEVEN YEARS
IN, BEFORE I EVEN STARTED
LOOKING AT DATA.
AND I DIDN'T HAVE ANY BACKGROUND
KNOWLEDGE OF IT.
I DID HAVE AN ADMINISTRATOR THAT
WAS VERY SUPPORTIVE.
SO IF I WERE A PRESERVICE
TEACHER, I WOULD LOOK TO MY
MENTOR AND REALLY SIT DOWN WITH
THE DATA WITH THEM.
AND LEARN SOME ROUTINES AND
THINGS TO DO WITH THE DATA.
>> YEAH, I THINK TO GO ALONG >> WITH THAT, I'M NOT SURE MANY
TEACHERS GET GOOD TRAINING IN
WRITING A GOOD ASSESSMENT.
SO IF THE ASSESSMENT ISN'T GOOD,
THEN THE WHOLE THING'S A WASH.
I DON'T THINK I EVER HAD
TRAINING ON HOW TO WRITE A GOOD
ASSESSMENT IN MY PRESERVICE
CAREER OR TRAINING.
SO I THINK THAT'S THE FIRST
STEP.
AND THEN HOW TO CREATE IT.
>> A TWITTER QUESTION, HOW DO >> YOU SCALE DATA USE FOR A WHOLE
DISTRICT?
IT SOUNDS LIKE IT'S BEEN
CATCHING UP IN SCHOOLS.
HOW DO YOU SCALE IT FOR A WHOLE
DISTRICT AS AN EXAMPLE OF
PROFESSIONAL DEVELOPMENT TO
BUILD THE TEACHER DATA AT
TECHNICAL CAPACITY AT SCALE?
>> YEAH, SURE. >> SO, YOU KNOW, ONE THING I WANT
TO BRING UP THAT'S RELATED TO
THIS QUESTION IS THAT WE'RE
TALKING ABOUT THE IMPORTANCE OF
DATA AND BEING RESPONSIVE TO
DATA.
AND WE'RE SORT OF ALL ON THE
SAME PAGE ABOUT THAT.
AT THE SAME TIME, THERE'S REAL
CONCERN RIGHT NOW ABOUT
OVERTESTING, RIGHT?
AND HOW DO WE RECONCILE THAT IT,
RIGHT?
DATA IS IMPORTANT AND SORT OF
CRITICAL.
AND AT THE SAME TIME, WE BELIEVE
THAT WE'RE TOO OFTEN SHUTTING
DOWN INSTRUCTION AND HAVING
STUDENTS HAVE TO TAKE TESTS
THAT, YOU KNOW, THAT TAKE AWAY
FROM MORE LEARNING TIME.
HOW DO WE ADDRESS THAT.
AND, SO, YOU KNOW, GETTING AT
THIS TWITTER QUESTION, I THINK
THAT OFTEN THERE IS, ON A
DISTRICT LEVEL, A REAL ANXIETY
ABOUT WHAT'S HAPPENING IN ALL
THE SCHOOLS.
IN THAT THAT ANXIETY OFTEN LEADS
TO A MUST HAVE THESE TESTS THAT
HAPPEN SO THAT WE CAN GET SOME
PREVIEW OF WHAT MIGHT BE COMING
DOWN THE ROAD IN TERMS OF END OF
YEAR TESTS.
AND I THINK THAT THAT CONCERNS
ME.
BECAUSE I THINK THAT ULTIMATELY
ENDS UP FUELLING, FUELLING THIS
OVERTESTING.
I THINK SOMETIMES, ACCIDENTALLY,
PEOPLE ARE SAYING, WELL, THIS IS
THE NEW STANDARD THAT ARE DOING
IT.
SO YOU THINK OF LOCAL DECISIONS
WHERE PEOPLE FEEL RISK AND
ANXIETY.
AND THEIR WAY OF ADDRESSING THAT
IS TO TEST.
TO TRY TO FIND OUT WHAT'S GOING
ON.
SO WHAT I WOULD SAY THERE IS, I
THINK WE NEED TO BE MORE
CREATIVE ABOUT HOW WE'RE
ASSESSING.
THERE HAVE BEEN ARTICLES
RECENTLY THAT HAVE COME OUT
ABOUT THIS CONCEPT OF
SELF-ASSESSMENT.
HOW DO WE TAKE FORMATIVE
ASSESSMENTS THAT CAN BE EMBEDDED
IN THE WORK THAT WE'RE DOING,
THAT ALLOW US TO NOT ONLY TAKE
ACTION IN THAT MOMENT, WHEN
WE'RE SEEING AND OBSERVING WHERE
STUDENTS HAVE GAPPED AND ARE
GETTING IT.
AND ALSO CAN BUBBLE UP AND LEAD
TO A MUCH RICHER UNDERSTANDING
OF WHERE OUR STUDENTS ARE
HEADING AND HOW THEY'RE
PROGRESSING.
AND I THINK THERE'S REAL
OPPORTUNITY THERE.
MY HOPE IS IN FIVE YEARS, WE'D
LOOK BACK AND SAY, WAS THAT
CRAZY HOW THEY DID THAT.
AND DO THE ASSESSMENT.
NOW, BASICALLY, WE HAVE STOPPED
HAVING ASSESSMENT AND CURRICULUM
DIVORCE FROM ONE ANOTHER.
AND WE'VE ACTUALLY INTEGRATED
THEM, SO THAT BY VIRTUE OF
LEARNING AND HAVING NATURAL
ASSESSMENT, AUTHENTIC ASSESSMENT
THAT COMES OUT OF THAT, BECAUSE
NOW IT'S DIGITAL, WE'RE ABLE TO
CAPTURE THAT AND OVER TIME, GET
A MUCH RICHER PROFILE OF HOW
STUDENTS ARE DOING AND HOW
DISTRICTS ARE DOING, INSTEAD OF
THE ANXIETY THAT COMES UP AND
MAKES US MAKE DECISIONS THAT
AREN'T ALWAYS THE BEST.
>> I THINK WHAT ERIC'S GETTING >> AT, THE NEED AS YOU MAKE THIS
TRANSITION INTO A DIGITAL
LEARNING ENVIRONMENT, GETTING
ANYTHING ACROSS THE DISTRICT IS
REALLY HARD.
AND THERE'S A TENDENCY TO
DEFAULT IN A TOP-DOWN, COMMAND
AND CONTROL APPROACH, WHERE
WE'RE GOING TO HERD EVERYONE
INTO A BALL ROOM ON SEPTEMBER
28th AND TELL THEM WHAT THEY NOW
NEED TO DO.
TRAIN THE TRAINER, AND
SUPPOSEDLY, IT'S GOOD.
I THINK WE'VE ALL EXPERIENCED
THAT KIND OF THING.
WE KNOW THERE ARE REAL
LIMITATIONS AND IN FACT IT'S
KIND OF A KILLER.
WE'RE IN THIS PHASE OF
DEVELOPMENT AND EXPERIMENTATION,
WE NEED TO HELP DISTRICTS AND WE
DO PROJECT WORK WITH DISTRICTS.
THINK ABOUT THEIR ROLE IN
PROVIDING TOP-DOWN SUPPORT FOR
INNOVATION AND TO TRY TO GET
THAT BALANCE DOWN ON WHAT'S HELD
TIGHT AND LET IT FLOURISH FROM
THE BOTTOM UP WITH TEACHERS AND
SCHOOL TEAMS HAVE A DESIGN
PROCESS IN A MORE ORGANIC WAY
WHILE PUTTING FORTH AN
ENVIRONMENT THAT IS PROTECTING
STUDENT TEACHERS NEEDS AND DATA
AND MAKE SURE THEY'RE BACK IN
BUSINESS TO WORK AND SUPPORT
THEM.
SO IT'S THAT TRICKY BALANCE OF
GETTING THE TOP AND THE BOTTOM
WORKING TOGETHER.
AND I THINK ELITE TO SCALE WHOLE
DISTRICT WIDE TOO FAST IS ONE OF
THE THINGS THAT CAN GET IN THE
WAY OF SUCCESS.
SO, LOTS OF GOOD PROJECTS ON THE
WAY OUT THERE, BUT TRYING TO GET
THAT OUT OF THE WAY.
>> I SEE A LOT OF HEADS NODDING. >> ANYONE WANT TO JUMP IN?
>> I WANT TO GET BACK OVER TO >> SELF-ASSESSMENT, OVER THE YEAR,
WE'VE MOVED TO ITTY-BITTY MICRO
DATA.
WE FIND IT'S MUCH MORE
ACTIONABLE, MUCH MORE TARGETED,
AND WE'RE VERY CRISP IN WHAT
WE'RE LOOKING FOR THAT THAT TIME
ASSESSMENT.
AND THOSE HAVE BEEN MUCH MORE
USEFUL THAN SOME SORT OF UNIT
EXAM OR END OF SEMESTER TEST OR
SOMETHING LIKE THAT, WHERE
YOU'RE TAKING A BUNCH OF
STANDARDS.
I THINK WE FOUND THAT TO BE
TRUE, WITH ASSESSING.
>> I SEE A WHOLE NEW PEDAGOGICAL >> APPROACH.
WHAT ARE PROCESSES THAT FACILITY
TATE THIS?
>> YOU KNOW, WE JUST ASK PEOPLE >> AND THEY DO IT.
IT'S KIND OF AMAZING, IF YOU
JUST ASK, THEY ACTUALLY ARE
PRETTY WILLING TO TAKE†– TO
HELP YOU OUT.
SO, I KNOW WE'VE DEVELOPED
PARTNERSHIPS WITH ORACLE.
WE'VE DEVELOPED PARTNERSHIPS
WITH STAMFORD.
AND BOTH OF THOSE INSTITUTIONS
HAVE HELPED US OUT A LOT WITH
PROVIDING PROGRAMMERS, EVEN
GIVING THEM TIME OFF TO COME AND
WORK WITH US.
SO, I THINK MAYBE SCHOOLS NEED
TO BE A LITTLE MORE AGGRESSIVE
IN ASKING FOR THE ED-TECH
COMMUNITY AND THE TECH
COMMUNITY, IN GENERAL, TO GET
INVOLVED, AND TO GIVE BACK.
I THINK THE TECH COMMUNITY IS
LOOKING TO GIVE BACK, AND THEY
DON'T KNOW HOW TO DO IT.
SO IF YOU CAN BRING THEM A
PROPERTY, WE'VE BEEN SURPRISED
PLEASANTLY HOW HELPFUL AND
WILLINGNESS TO JUMP IN.
>> I AM NOT A DECISION MAKER IN >> ANY WAY SHAPE OR FORM.
I DEAL WITH THE TOOLS THAT ARE
GIVEN TO ME.
I WORK FOR CHICAGO PUBLIC
SCHOOLS IN OUR DISTRICT.
>> IF I CAN PUSH A LITTLE, MY >> GUESS IS KNOWING THAT YOU'VE GOT
SOME THOUGHTS ON THIS.
EVERY NATIONAL BOARD CERTIFIED
TEACHER DOES.
IN TERMS WHAT POLICIES WOULD BE
HELPFUL TO YOU?
>> I WOULD LIKE EACH SCHOOL TO >> MAKE IT'S OWN DECISION AND NOT
BE TOLD WHAT TOOLS I CAN USE.
THAT'S ALL I CAN SAY.
>> AND SO, YOU ARE NOW OUT OF >> THE SCHOOL SYSTEM, RIGHT?
AND WE WANT YOU TO SAY†– WHAT
OBSERVATIONS AND WHAT POLICIES
WOULD BE HELPFUL?
>> I'M SORRY, YOU CAN SAY THAT >> AGAIN?
>> NO I WAS ASKING ERIC. >> >> THAT'S RIGHT, I MIGHT BE OUT >> OF THE SCHOOL DISTRICT NOW SO†–
>> SORRY. >> SO WHAT POLICIES MIGHT BE
HELPFUL?
>> YEAH. >> >> WELL, YOU KNOW, I THINK IT >> GOES TO THIS SORT OF HEIGHT AND
LOSE.
I THINK IT IS IMPORTANT THAT
SYSTEMS PROVIDE VISION AND
GUIDANCE, AND SORT OF VALUES AND
STANDARDS.
BUT THEN THERE DOES NEED TO BE A
LEVEL OF TRUST THAT'S SUPPORTED.
SO FOLKS DON'T FEEL LIKE I DON'T
MAKE ANY DECISIONS, THE MOST
IMPORTANT DECISIONS BY SCHOOLS
ARE TEACHERS.
DAY IN AND DAY OUT RESPONDING TO
THE REAL NEEDS OF THEIR
STUDENTS.
SO THAT EVERYTHING THAT THE
SYSTEM DOES OUGHT TO BE TRYING
TO SET THE DEFAULTS TO MAKE THAT
EASIER.
SO, YOU KNOW, I OFTEN THINK OF
THIS BOOK AND NUDGE THAT TALKS
ABOUT THE POWER OF DEFAULT.
THE FACT THAT YOU CAN TAKE ONE
PERSON AND HAVE THEM GO THROUGH
THE CAFETERIA LINE, DEPENDING ON
HOW THE FOOD IS SORTED AND THE
DEFAULT IS WILL MAKE VERY
DIFFERENT DECISIONS ABOUT THEIR
HEALTH.
BASED ON WHAT THEY'RE NUDGED TO
DO.
THE SCHOOL SYSTEM IN GENERAL,
FRANK LIST, THE WAY THE
PROFESSION HAS BEEN ORGANIZED
CREATES THESE†– IT'S COMPARABLE
TO FIGHTING UPSTREAM.
YOU KNOW, TO ACTUALLY BE REALLY
DATA-DRIVEN, YOU'RE HAVING TO
JUST CONSTANTLY, LIKE, FIGHT
AGAINST THE WIND.
AS OPPOSED TO HAVING A DEFAULTEE
IN THAT THE SYSTEM AND EVERYONE
AROUND YOU IS DOING THE BEST TO
GET THAT WIND AT YOUR BACK TO
SET ALL OF THE DEFAULTS.
SO THAT YOU'D ALMOST HAVE TO
FIGHT REALLY HARD NOT TO BE DATA
DRIVEN.
YOU'D HAVE TO FIGHT REALLY HARD
NOT TO USE DATA.
THAT'S WHAT WE NEED TO RESPOND
TO.
HOW DO THE SYSTEMS OR THE TOOLS,
LIKE THE FELLOW ON THE VIDEO WHO
SAID I ACTUALLY SPEND MORE TIME
LEARNING.
AS OPPOSED TO JUST INHERENTLY I
AM NOW†– LIKE THE DEFAULT IS,
THAT I'M ABLE TO RESPOND TO MY
STUDENTS AND ANTICIPATE THEIR
NEEDS AND DO SOMETHING ABOUT IT
RIGHT NOW.
AND, SO, YOU KNOW, THE POLICIES
THAT ALLOW FOR THAT TO HAPPEN ON
THE GROUND LEVEL AND SUPPORT
THAT SORT OF APPROACH ARE WHAT I
THINK DISTRICTS OUGHT TO BE
THINKING ABOUT.
>> AND ALSO, IT SEEMS TO MATCH >> WITH WHAT HAD ALLISON WAS JUST
SAYING, IN THE SENSE OF GIVING
MORE FLEXIBILITY FOR INNOVATION
AND DEVELOPMENT AT THE SCHOOL
LEVEL.
AND, SO, BECAUSE EVEN IN MY
OBSERVATION†– MY OBSERVATION
IS, THAT EVEN IN SCHOOL
DISTRICTS, EVERY SCHOOL SAY
UNIQUE ENTITY.
YOU'VE GOT RURAL SCHOOLS IN A
DISTRICT, COMMUNITY SCHOOLS,
URBAN, SUBURBAN, ULTIMATELY,
YOU'VE GOT DIFFERENT
COMPOSITIONS OF SCHOOLS AND
LEVELS OF FLEXIBILITY.
SO THE THIS FLEXIBILITY IN TURN
LEADS TO INNOVATION.
IN THE TIME WE HAVE LEFT,
ACTUALLY THE COMPETENCE IS
ALREADY CLEARLY ESTABLISHED
ITSELF AS A COMPETENT SYSTEM.
IN THE TIME WE HAVE LEFT, LET ME
JUST ASK EACH OF YOU, I'LL START
WITH ALLISON, IS THERE A
PARTICULAR REACTION OR
STATISTIC, THAT TEACHERS SPOKE
TO IN THIS REPORT THAT WE OUGHT
BE PAYING PARTICULAR ATTENTION
TO?
OR SOMETHING THAT YOU THINK HAS
AN IMPLICATION GOOD OR
CHALLENGING FOR THE FUTURE?
>> THE ONE THING THAT THE >> TEACHERS TALK A LOT ABOUT WAS
THE TIME THAT IT TAKES.
I SPOKE EARLIER ABOUT I WOULD
LOVE TO LOGON TO MY DATA SYSTEM
S AND HAVE GROUPINGS MADE FOR ME
TO DIFFERENTIATE INSTRUCTIONS.
ONE SCALE, WHO'S DOING REALLY
WELL, WHO'S DOING POORLY.
I HAVE TO SIT HOME AND MAKE
THOSE GROUPS.
THEN I HAVE TO MAKE A REFERENCE
TO EACH GROUP.
IF THE GROUPS WERE MADE FOR ME,
I COULD TEACH MY STUDENTS.
THAT'S MY JOB.
DON'T GET ME WRONG, I'D MUCH
MORE LIKE TO SPEND TIME COMING
UP WITH INNOVATIVE LESSONS THAT
DOING GROUP DATA.
>> WHAT IS GREAT ABOUT THIS >> REPORT, FOCUSING ON THE
TEACHERS' PERSPECTIVE, I FEEL
THAT PERSPECTIVE IS SO OFTEN
LEFT OUT WHEN IT COMES TO
DATA-DRIVEN INSTRUCTION.
AND IT REMINDED ME OF THE
DOCUMENTARY ON THE DESIGN FIRM
IDO, THEY HAD DONE A CASE STUDY
WHERE THEY LOOKED AT OPERATORS
IN A HOSPITAL.
SIMULATED WHAT IT WOULD BE LIKE
AND HAD A VIDEO CAMERA.
AND BASICALLY IN THE PROCESS OF
ACTUALLY FORCING THE EXPERIENCE
OF WHAT SORT OF THE END USER WAS
EXPERIENCING, REALIZED LIKE THIS
IS REALLY MESSED UP.
WE ARE LIKE PUTTING THIS PERSON
THROUGH SO MUCH STRESS.
IT'S NOT RATIONAL.
THEY'RE MEETING LIKE 20 PEOPLE
IN AN HOUR.
THIS IS JUST NOT WHAT WE
IMAGINED IS ACTUALLY HAPPENING.
AND AI THINK A REPORT LIKE THIS
SAYS LIKE WHAT IS IT ACTUALLY
LOOKING LIKE AND FEELING LIKE ON
THE GROUND LEVEL.
AND TO SOME DEGREE, TO EVEN
THINK ABOUT DATA, I WOULD ARGUE
INSTEAD OF THE OUTPUTS OF DATA
THAT TALK TO ONE ANOTHER THAT WE
ALMOST GO FARTHER UPSTREAM TO
WHAT DOES IT FEEL LIKE FOR A
TEACHER TO COME IN AND SORT OF
SIMULATE THAT EXPERIENCE OF
HAVING TO HAVE STUDENTS THAT
HAVE THESE REACTIONS.
AND IN THE MOMENT, YOU WANT TO
THE ADDRESS THOSE REACTIONS.
AND AT THAT MOMENT, WHAT WOULD
BE THE MOST USEFUL AT THAT POINT
TO HELP YOU ACTUALLY DO THAT.
SORT OF WHEN YOU EXPERIENCE THAT
HEADACHE PROBLEM, WHAT IS THE
LIKE ASPIRIN THAT WOULD BE MOST
HELPFUL FOR ADDRESSING THAT
HEADACHE.
AND SORT OF THE FARTHER WE CAN
GO UPSTREAM, I THINK THE BETTER
IN TERMS OF REALLY MAKING SURE
THAT DATA IS SERVING TEACHERS AT
THE MOMENT THAT THEY NEED IT.
NICOLE.
>> I MEAN, ONE OF THE THINGS I >> WORRY ABOUT IS THE TENSION
BETWEEN DATA-DRIVEN INSTRUCTION
AND STUDENT-DRIVEN INSTRUCTION
AND QUERY-BASED INSTRUCTION.
I THINK DATA-DRIVEN INSTRUCTION
CAN BE REDUCED TO A LOST
TESTING, POOR ASSESSMENTS THAT
ARE EASY TO GRADE, THEY'RE FAST.
THAT'S WHY WE USE THEM AS
OPPOSED TO ARE THEY ACTUALLY
GOOD QUALITY ASSESSMENTS.
SO I'M ENCOURAGED BY THE REPORT
BUT IT NOTES THAT.
THAT IT NOTES THAT.
THE BEST TEACHERS USING DATA ARE
USING DATA FROM A VARIETY OF
APPROACHES.
IT'S NOT JUST THE TEXTBOOK.
IT'S NOT JUST THE END OF YEAR
ASSESSMENT.
IT'S COMING FROM ALL KINDS OF
PLACES INCLUDING BEHAVIOR,
TRACKING SOFTWARE, GUARDIAN, YOU
KNOW, USING TIME ONLINE.
WITH A LOT OF THINGS THAT WE CAN
BE DRAWING FROM TO CREATE THAT
MORE HOLISTIC PICTURE, THAT
COUNTERACTS THE DANGER OF
DATE-DRIVEN INSTRUCTION GIVEN.
>> YOU KNOW, I THINK THE LOUDEST >> MESSAGE FROM THIS REPORT REALLY
KIND OF GOES BACK TO THE FACT
THAT WITH THE 3 MILLION TEACHERS
THAT WE EXPECT TO SHOW UP EVERY
DAY AND TEACH OUR CHILDREN DO
NOT HAVE WHAT THEY NEED TO BE
SUCCESSFUL.
AND THE TOOLS ARE CURRENTLY
WEIGHING THEM DOWN, RATHER THAN
SPEEDING THEM UP.
SO IT'S JUST A HUGE OPPORTUNITY
TO TOTALLY FOLLOW THE PROBLEM.
THEY'VE BEEN SOLVED IN INDUSTRY
AND WORKPLACES, THEY CAN BE
SOLVED IN EDUCATION, TOO.
WE HOPE IT'S A CALL TO ACTION.
DEVELOPERS, BE IT IN SMALL OR
HUGE COMPANIES.
TEACHERS THEMSELVES FIGURE OUT A
WAY TO COLLABORATE.
IT'S POSSIBLE BUT WE CAN GET
THERE.
AND TEACHERS IN TERMS OF WHAT'S
WORKING AND WHAT'S NOT.
>> WHAT I CAME AWAY FROM THE >> REPORT WITH IS, I'M A GUY THAT'S
HALF FULL ANYWAY, MY GLASS IS
HALF FULL ANYWAY.
FIRST I WAS IMPRESSED WITH THE
NUMBER OF TEACHERS THAT IDENTIFY
THEMSELVES AS DATA MAVENS OR I'M
MOVING THERE OR GETTING THERE.
AND THEN A THIRD CATEGORY, I'M
BEGINNING TO MOVE.
AND THAT IS OVER TWO-THIRDS OF
THE RESPONDENTS.
THE OTHER PART IS THE CLARITY TO
WHAT ARE SOME OF THESE ISSUES
THAT ARE FACING US THAT NOW
SEEMS TO ME, EDUCATION SYSTEMS,
DISTRICT LEADERSHIP, SCHOOL
LEADERSHIP, INDIVIDUAL TEACHERS
AND DEVELOPERS NEED TO NOW HAVE
MUCH MORE INFORMATION ABOUT WHAT
TO ADDRESS.
AND YOU ALL UP HERE HAVE
UNDERSCORED THAT SO MANY TIMES.
PARTICULARLY WITH THE NEED TO
GET DATA THAT CAN WALK TO ONE
ANOTHER.
PARTICULARLY, TECHNOLOGY IS
ABOUT SAVING TIME, IT'S NOT
ADDING TIME.
AND, SO, THIS HAS COME THROUGH
LOUD AND CLEAR.
SO I THINK THIS IS TRULY A VERY,
VERY IMPORTANT REPORT.
AND I WANT TO THANK VERY MUCH
VICKI PHILLIPS AND THE BILL AND
MELINDA GATES FOUNDATION FOR
PUTTING IT OUT THERE.
YOU'RE GOING TO HEAR A LOT MORE
ABOUT THIS REPORT.
YOU'RE GOING SEE IT IN ACTION,
MOST IMPORTANTLY, AS CHILDREN
LEAVING FOR THE SUMMER, I THINK
IT'S GOING TO GET A LOT OF
DECISION.
LET'S GIVE OUR PANELISTS A BIG
HAND.
AND THANK YOU VERY MUCH.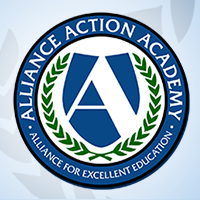 Welcome to the Alliance for Excellent Education's Action Academy, an online learning community of education advocates. We invite you to create an account, expand your knowledge on the most pressing issues in education, and communicate with others who share your interests in education reform.
Register Now
or register for Action Academy below: