Political Education: Setting the Course for State and Federal Policy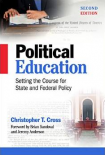 June 10, 2015
6:00 pm – 6:30 pm EDT
The Mike Sussman Studio
Political Education: Setting the Course for
State and Federal Policy
Panelists
Christopher Cross, Chairman, Cross & Joftus, LLC
Bob Wise, President, Alliance for Excellent Education
On June 10, 2015, The Alliance for Excellent Education held a talk with Christopher Cross, Chairman of Cross & Joftus, LLC.  The webinar explored his book, Political Education: Setting the Course for State and Federal Policy, in which Mr. Cross examines how the federal role in education has changed from that of a second chair violist in the 1950s to an orchestra conductor today, with the federal government now responsible for directing everything from highly qualified teachers to assessments to accountability as part of the No Child Left Behind Act (NCLB).
The discussion explored how that shift in responsibility played in the creation of legislation currently pending before the U.S. House of Representatives and U.S. Senate to rewrite NCLB.  It asked: what forces are likely to affect future legislation on federal education policy? In what areas could the federal government take on new roles?
During the Alliance's webinar, Mr. Cross answered these questions and more. Hosted by Alliance President Bob Wise, the webinar focused on the NCLB era of education reform, including NCLB waivers and current congressional efforts to rewrite NCLB. It also examined what the future of education policy is likely to hold. Wise and Cross addressed questions submitted by webinar viewers from across the country.
---
More from Christopher Cross on the changes in the federal role in education.
The following set of video clips includes his discussion on the development of federal education policy.
Categories:
Uncategorized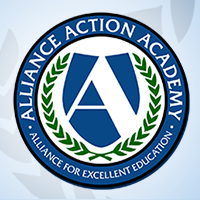 Welcome to the Alliance for Excellent Education's Action Academy, an online learning community of education advocates. We invite you to create an account, expand your knowledge on the most pressing issues in education, and communicate with others who share your interests in education reform.
Register Now
or register for Action Academy below: