Data Systems for Increasing Postsecondary Success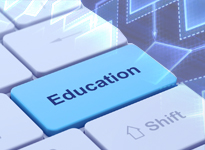 June 4, 2015
6:00 pm – 7:00 pm EDT
The Mike Sussman Studio
Having trouble viewing the webcast? Contact Technical Assistance here.
Data Systems for Increasing Postsecondary Success
Panelists
Meg Long, President, Equal Measure
Rochelle Nichols-Solomon, Director, Postsecondary Success Portfolio, FHI360
Robert Rothman, Senior Fellow, Alliance for Excellent Education
On June 4, 2015 the Alliance for Excellent Education held a webinar to explore the role of data and evaluation in achieving dramatic increases in college enrollment and persistence. The webinar examined the Postsecondary Success Initiative, a five-year pilot program in three cities—Miami-Dade County (FL), Philadelphia (PA), and San Francisco (CA)—that produced large gains in postsecondary attainment, particularly for historically underserved students. A key element in the success of the program was the role of an independent evaluator, Equal Measure, which provided timely and useable data to the districts and their community partners.
During this webinar, an organizer of the initiative, Rochelle Nichols-Solomon, described the project and a tool that enables all schools to examine current assets and identified areas that needed additional support in order to succeed with all students. Meg Long discussed her organization's role in supporting the initiative. Robert Rothman moderated the discussion. Panelists also addressed questions submitted by webinar viewers from across the country.
GOOD AFTERNOON.
MY NAME IS BOB ROTHMAN, AND I AM
A SENIOR ALLIANCE FOR THE
EXCELLENT IN WASHINGTON DC.
I WILL BE YOUR HOST TODAY.
WE'RE GLAD THAT YOU HAVE JOINED
US FOR THE NEXT HOUR AS WE EXAM
AN INITIATIVE THAT HAS
DEMONSTRATED SUCCESS IN COLLEGE
ENROLLMENT.
PLEASE JOIN US ON TWITTER
USING†#POSTSECONDARY SUCCESS.
ENSURING THAT MORE STUDENTS AND
THOSE FROM UNDER DESERVED
COMMUNITY IS A HIGH PRIORITY
GOAL.
PRESIDENT BAM HAS SET A TARGET
OF RAISING THE COLLEGE
GRADUATION RATE IN THE WORLD TO
2020 AMONG 13th IN THE
INDUSTRIALIZED COUNTRY.
RESEARCH IS CRITICAL AND BY 2018
TWO-THIRDS REQUIRE POSTSECONDARY
EDUCATION.
HOW CAN THEY IMPROVE THE
ASSISTANCE.
A PROJECT FUNDED BY THE CITY
FOUNDATION AND MIAMI-DADE COUNTY
ATTEMPTED TO FIND OUT.
AS WE WILL HEAR THE INITIATIVE
AS THE POSTSECONDARY SUCCESS
COLLABORATIVE IS NOT A PROGRAM
THAT'S A THREE CITIES, BUT
RATHER THE INITIATIVE TO SOUGHT
AND BUILD ON THE ASSETS ALREADY
IN PLACE OF THE SCHOOLS AND
COMMUNITIES AND TO DRAW IN
COMMUNITY PARTNERS AND OBTAIN.
YOU WILL HEAR THAT IT'S
IMPRESSIVE WITH RESULTS.
A KEY ELEMENT WAS THE
INVOLVEMENT OF THE PARTNER
ORGANIZATION AND THE EQUAL
MEASURE THAT PROVIDED THE DATA.
WE WILL EXPLORE THE ROLE AND THE
INITIATIVE.
TO LEARN HOW TO POSTSECONDARY
SUCCESS COLLABORATIVE WORKED,
WE'RE FORTUNATE TO HAVE TWO OF
THE MAIN DRIVERS.
TO THE RIGHT IS WHERE THE
DIRECTOR OF THE POSTSECONDARY
SUCCESS PORTFOLIO FI 360 AND A
NONPROFIT ORGANIZATION DEDICATED
TO ADVANCING INNOVATIVE
SOLUTIONS.
ROCHELLE WILL PROVIDE AN OVER
VIEW OF THE PROCESS AND
RESOURCES.
ALSO WITH US IS MEG LONG AND SHE
WILL DISCUSS THE ROLE OF DATA
AND EXTERNAL REPORT IN THE
INITIATIVE.
WE LOOK FORWARD TO YOUR
PARTICIPATION IN THE WEB CAST
VIA THE BOX ON THE PAGE WHERE
YOU CAN ASK QUESTIONS.
WE WILL GO TO THOSE QUESTIONS
FROM TIME TO TIME TO ANSWER WHAT
IS ON YOUR MIND, BUT PLEASE KNOW
THAT WE WILL PROBABLY NOT BE
ABLE TO GET TO EVERY QUESTION.
WE RECEIVED A NUMBER OF
QUESTIONS BEFORE THE WEB CAST
EVEN GOT STARTED WHEN YOU
REGISTERED.
AGAIN, JOIN THE CONVERSATION ON
TWITTER USING THE†#POSTSECONDARY
SUCCESS.
LET'S BEGIN WITH ROCHELLE.
COULD YOU PLEASE DESCRIBE THE
POST SECONDARY SUCCESS.
WHAT DID YOU INTEND TO
ACCOMPLISH AND HOW WAS IT
ORGANIZED.
>> GREAT.
THANK YOU BOB.
I WANT TO ON BEHALF OF MEG AND
MOOI THANK THE ALLIANCE TO BE
HERE TODAY.
I ALSO JUST WANT TO DO A QUICK
THANK TOSS THE CITY FOUNDATION
FOR THE GREAT SUPPORT, TO THE
LOCAL EDUCATION PARTNERS THAT
WORKED AT THE LOW ER LEVEL AND
TO ALL OF THE SCHOOLS AND THE
DOZENS OF PARTNERS ARE ADVISERS
WHO HAVE WORKED SO HARD.
TIMELY I JUST WANT TO
ACKNOWLEDGE THE FAMILIES AND THE
STUDENTS THAT WERE PART OF THIS
AND TO THANK THEM FOR THEIR
ENGAGEMENT AND FOR KEEPING HOPE
ALIVE.
I AM GOING TO DO A QUICK OVER
VIEW OF THE INITIATIVE.
BOB ASKED FOR A GOAL AND I THINK
THAT THE SHORT ANSWER OF THAT
WAS THAT OUR GOAL WAS TO
SIGNIFICANTLY IMPROVE THE
COLLEGE ACCESS AND ENROLLMENT
AND SUCCESS, AND YOU CAN SES
BEING PERSISTENCE IN COLLEGE FOR
FIRST GENERATION LOW INCOME
STUDENTS AND STUDENTS OF COLOR.
THE POSTSECONDARY COLLABORATIVE
SUCCESS COLLABORATIVE AS BOB HAS
SAID WAS FUNDED BY THE CITY
FOUNDATION AND A FIVE YEAR
INITIATIVE.
IT WAS CONCEIVED AND MANAGED BY
THE 360, AND WE BASED THE MODEL
ON SOME PRIOR WORK AND ACCESS A
PROJECT THAT WAS AN EARLY
INITIATIVE THAT WAS FUNDED BY
THE FOUNDATION.
WE IN THIS MODEL WORK DIRECTLY
ON THE GROUND WITH LOCAL
EDUCATION FUNDS AND AGAIN AS BOB
JUST SAID IN THE THREE
COMMUNITIES IN THE EDUCATION
FUND AND THE SAN FRANCISCO LOCAL
EDUCATION FUNDS.
THOSE FUNDS WERE UNIQUELY
POSITIONS.
THEY HAD A LONG STANDING
RELATIONSHIP IN THOSE
COMMUNITIES AND THEY WERE
ACKNOWLEDGEABLE AND TRUSTED AND
IN THE COMMUNITY.
THEY WERE PERFECT INTO THE MEDIA
TO SERVE AS A ROLE AS THE
BACKBONE ORGANIZATION AND
EFFORT.
THE INITIATIVE WON THE GROUND
FOCUSED ON TEN HIGH SCHOOLS
ACROSS THE COUNTRY SITE.
THERE WAS A CODE OF 4,500
STUDENTS AND THOSE WERE THE 9th
GRADE AND 10th GRADE STUDENT IN
THE FIRST YEAR OF INITIATIVE.
IN THE FIVE YEARS THE INITIATIVE
WAS SERVED AND MEG IS GOING TALK
ABOUT THE THIRD PARTY EVALUATION
THAT WAS ABSOLUTELY CRITICAL TO
THE SUCCESS.
IT HAD THREE MAJOR PRIORITIES.
I WILL NOT GO INTO DETAIL BUT IT
WAS TO STRENGTHEN THE LOCAL
EDUCATION FUNDS AND THEIR ROLE.
THERE'S A GREAT DEAL THAT GOES
INTO MANGING AND SUPPORTING
THESE KIND OF INITIATIVES, AND A
BIG PART OF THAT WAS MOVING FROM
THE COOPERATION TO
COLLABORATION.
IT'S REALLY IMPORTANT.
THE SECOND PRIORITY WAS TO
STRENGTHEN THE PARTNERS AND
COLLABORATION.
YOU WILL HEAR A GREAT DEAL ABOUT
THE PARTNERS AND COLLABORATION
AND THE THIRD WAS TO IDENTIFY
AND ALIGN THE COLLEGE AND CAREER
RESOURCES AND PARTNERS TO MEET
WHAT WILL BE INCREASED DEMANDS
AND NEEDS IN THE SITE.
SO JUST REAL QUICKLY WHAT WERE
THE PROBLEMS THAT WE WERE
ATTEMPTING TO ADDRESS?
THIS IS THE ELEPHANT SLIDE AND
THE ELEPHANT IN THE ROOM.
THESE ARE THE PROBLEMS THAT WE
ENCOUNT ER, THE BARRIERS TO THE
POSTSECONDARY ACCESS AND SUCCESS
PARTICULARLY FOR THE FIRST
GENERATION LOW INCOME STUDENTS.
>> I WAS JUST POINTING OUT THAT
WE NEED THE SLIDES UP.
>> SO THEY INCLUDE FRAGMENTATION
AND A WEAK CULTURE.
THEY INCLUDE THIS AND BOB SITED
THIS AND SAID THAT IN
201865†PERCENT OF JOBS WILL
REQUIRE POSTSECONDARY DEGREE OR
SOME TYPE OF CERTIFICATION.
SO THIS TENSION AROUND IS IT
COLLEGE OR WORK?
IT'S COLLEGE AND CAREER AND
THOSE TWO ARE LINKED TOGETHER.
TIMELY THE LACK OF TRANSPARENCY.
NOT ONLY FOR STUDENTS AND
FAMILIES AS WELL AS THE TEACH
ERS AND OTHER COMMUNITY PARTNERS
THAT WORK IN THE SPACE TO HELP
STUDENTS.
SO THE CRITICAL COMPONENTS OF
THE NEXT SLIDE OF THE
POSTSECONDARY SYSTEM.
WHAT WE WERE DOING IS MOVING
FROM FRAGMENTATION FROM CASUAL
AND NONINTENTIONAL SUPPORT, TO A
SYSTEM OF SUPPORTS.
FOR THOSE OF YOU IN THIS SPACE
YOU WERE CERTAINLY FAMILIAR WITH
THE RESEARCH THAT'S OUT THERE
SEVEN YEARS AGO.
I WON'T SAY THAT PEOPLE WERE AS
FAMILIAR WITH IT.
WHEN WE WERE TALKING OF THE
SYSTEM, WE ARE CERTAINLY TALKING
ABOUT THE RESEARCH OF
INDIVIDUALS LIKE DAVID CONLY AND
THE SCHOOL OF REFORM AND
EDUCATORS FOR SOCIAL
RESPONSIBILITY, FHI 360 AND
OTHERS THAT HAVE CONTRIBUTED TO
WHAT IT TAKES AND WHAT THE
SYSTEM LOOKS LIKE.
THIS IS A SYSTEM THAT MOVES US
FROM, AND THIS IS WHERE WE
STARTED IN MANY OF THE CITIES
AND MORE OF A FOCUS OF DROP OUT
PREVENTION AND HIGH SCHOOL
GRADUATION AND MOVE FRG THAT TO
A SYSTEM OF SUPPORTS THAT SAID
WE'RE GOING TO SUPPORT, PROVIDE
SERVICES AND HIGH QUALITY AND
THEY WILL BE FOR ALL STUDENTS
AND I AM ED AT POSTSECONDARY AND
SUCCESS.
SO IN OPERATIONALIZING THE
SYSTEM, WHAT DO WE NEED TO DO?
WE NEEDED A TOOL AND THE FIRST
YEAR WE ACTUALLY PLANNED TO DO A
GAP ANALYSIS IN EACH OF THE
COMMUNITIES AND WE FLIPPED THAT
FROM THE GAP ANALYSIS TO THE
ASSET OF MAPPING AND LOOKING AT
WHAT WAS ALREADY IN PLACE.
WHAT ARE THE RESOURCES AND
SUPPORTS THAT ARE IN PLACE FOR
STUDENTS IN THESE SCHOOLS.
WE WANTED A TOOL THAT WAS
POWERFUL ENOUGH†– I WOULD LIKE
TO SAY SIMPLE ENOUGH TO
CONTRIBUTE TO A SHARED
UNDERSTANDING ABOUT WHAT COLLEGE
AND CAREER READINESS LOOKS LIKE
IN PRACTICE.
NOT SOMETHING THAT IS
THEORETICAL BUT IN PRACTICE.
WHAT IS HAPPENING FOR STUDENTS
ON THE GROUND?
WE NEEDED AN ACCESS TOOL.
CONCEPT DOES MATTER.
WE HAVE THREE DIFFERENT
COMMUNITIES AND CITIES.
WE WANTED TO HAVE THE VALUE
SNAPSHOT, AND WE WANTED TO HELP
THE SCHOOL TO SET GOALS FOR
IMPROVING THE ACADEMIC PROGRAM
AND THE QUALITY OF THE PROGRAMS
AND SERVICES AND SUPPORT FOR ALL
STUDENTS.
>> TELL US ABOUT THE MAPPING
TOOL.
IT'S NOW AVAILABLE TO EVERYONE?
>> CORRECT.
WHEN WE FIRST STARTED THIS AND
THERE WERE TEENS THAT WOULD MEET
AND THEY WOULD GO THROUGH IT AND
DISCUSS THE ASSETS AND IT
PROVIDED A FRAME WORK.
IT WAS AROUND FOUR ASSET AREAS
AND THE TRANSITION KNOWLEDGE,
THE CONTENT KNOWLEDGE, THE
LEARNING SKILLS AND TECHNIQUES
AND ALSO CRITICAL THINKING, SO
WE HAVE MOVED FROM THAT PAPER
AND PENCIL AND I DO WANT TO
ACKNOWLEDGE LOTS OF WONDERFUL
FEEDBACK.
THE EDUCATION FUNDS HAVE
CONTINUED TO USE THE TOOL AND
VALUABLE IN PROVIDING US
INFORMATION OR FEEDBACK AS WELL
AS OTHERS.
IT'S AN ON LINE SURVEY AND IT'S
AN ORGANIZED SET OF QUESTIONS
AROUND THE FOUR CRITICAL
ELEMENTS THAT I MENTIONED THAT'S
REALLY FOCUSED ON WHAT IS
HAPPENING WITH AND FOR STUDENTS.
THE QUESTION†– IT REPRESENTS
THE IDEA AND IT PROVIDES THINGS
ON THE KEY WORK AND WHAT THAT
WOULD LOOK LIKE.
IT'S DESIGNED TO ANSWER
QUESTIONS ABOUT WHAT, HOW AND
WHEN, FORWHOM?
THERE'S A FIFTH ASSET AREA AND I
WILL WRAP THEM UP AND YOU CAN
JUMP IN HERE.
WE HAD A FIFTH AREA THAT SAID
WHAT ARE THE ISSUES THAT IMPACT
THE IMPLEMENTATION AND TO COOL
THE PROVISION OF A HIGH QUALITY
COLLEGE ACCESS AND SUCCESS
SYSTEM.
THEY WERE FIVE AREAS AND ONE WAS
ENGAGEMENT AND THE OTHER WAS
PARTNERSHIP AND STAFF LEARNING.
SO IN DOING THIS WORK A TEAM
WITHIN THE SCHOOL THIS WAS NOT
INTENDED TO BE A STAND AGAIN.
THE DESIGN OF IT WAS REALLY TO
PROVIDE THE MAPPING TOOL AND
THAT WOULD ALLOW A FEEDBACK.
IT WOULD HAVE TO INFORM THE
RESOURCES AND SUPPORT IN THE
SCHOOL AND POWERFUL AND
SUSTAINABLE WAYS.
>> GREAT.
THANK YOU.
>> CAN YOU TELL US WHAT YOU
FOUND?
>> ABSOLUTELY.
WHILE I AM WAITING FOR THE
SLIDES TO BE PUT UP, I AM GOING
TO LEAD WITH THE RESULTS THAT WE
HAVE SAW FOR THE STUDENTS.
THERE WERE AS ROW SHELL
MENTIONED THIS IS NOT A PROJECT
OR A INITIATIVE OR PROGRAM, BUT
CHANGING THE WAY AND
FUNDAMENTALLY CHANGING THE WAY
THAT THE SCHOOLS.
WHEN YOU'RE LOOKING AT THE
RESULTS OF THIS THERE'S A WHOLE
SYSTEM LEVEL CHANGE AND NOT A
SINGLE INTERVENTION.
I AM GOING TO TAKE A SECOND.
WONDERFUL.
OKAY.
SO THE SLIDE THAT YOU'RE LOOKING
AT PRESENTS SOME OF THE WINDS
THAT WE SAW FOR THE STUDENTS AND
WHAT YOU'RE LOOKING AT IS
ENROLLMENT AND PERSISTENCE
TRENDS AND THE ORANGE GLASS IS
SHOWING THE CHANGE IN ENROLLMENT
PERSISTENCE OF HIGH SCHOOL
STUDENTS ACROSS THE THREE
DISTRICTS FOR THIS TIME FRAME.
AS YOU CAN SEE FOR THE DISTRICT
ENROLLMENT OVER THE TIME PERIOD
INCREASED BY FIVE PERCENT, AND
THE GREEN BARS ARE SHOWING THE
INCREASE IN BOTH ENROLLMENT AND
PERSISTENCE IN COMPARISON FOR
THE TARGET SCHOOLS, SO THERE
WERE TEN TARGET SCHOOLS
PARTICIPATING IN THIS INITIATIVE
OVER THE COURSE OF THE FIVE YEAR
TIME FRAME, SO AS YOU SEE
ENROLLMENT AND COLLEGE
ENROLLMENT IN A SECONDARY
INSTITUTION INCREASED BY
18†PERCENT AS COMPARED TO FIVE
PERCENT OF THE DISTRICTS AND
SIMILARLY FOR ALL TARGET SCHOOLS
AND APPROXIMATE PERSISTENCE
MEANING PERSISTING FROM THE
FIRST YEAR OF COLLEGE INTO THE
SECOND YEAR OF COLLEGE INCREASED
BY 11†PERCENT AS COMPARED BY
11†PERCENT ON AVERAGE BY THE
SCHOOL DISTRICTS.
WHEN WE LOOK AT IMPLEMENTATION,
IT MATTERS.
WE HAD A REAL OPPORTUNITY WITH
THIS INITIATIVE TO LOOK AT HOW
TO WORK WAS UNFOLDING ON THE
GROUND.
IN THAT PROCESS WE BEGAN TO
IDENTIFY CERTAIN FACTORS OF WHAT
WE STARTED TO CALL STRONG
SCHOOLS AND HOPEFULLY BOB AND I
CAN COME BACK TO IN A SECOND.
IF YOU LOOK AT THE CHANGES THAT
HAPPENED IN BOTH COLLEGE AND
ENROLLMENT AND STRONG
IMPLEMENTATION SCHOOLS, THEY'RE
INCREDIBLE SUBSTANTIAL.
WE SAW A 30†PERCENT INCREASE IN
COLLEGE ENROLLMENT AND A
26†PERCENT IN COLLEGE
PERSISTENCE IN THE SCHOOLS THAT
WE DETERMINED AS STRONG
IMPLEMENTATION.
ROCHELLE SAID THAT ONE OF THE
THINGS IS TO INCREASE THE
COLLEGE ENROLLMENT AND
PERSISTENCE FOR ALL STUDENTS AND
NOT JUST THOSE THAT WOULD HAVE
TACKED FOR ALL SERVICES.
WE DID A SMALL STUDY
SPECIFICALLY LOOKING AT AFRICAN
AMERICAN AND LATINO AND FOUND
THAT FOUR OF THOSE SCHOOLS THE
RESULTS FOR AFRICAN AMERICAN AND
LATINO STUDENTS WERE STRONG IF
YOU LOOK AT THE COMPARISON AT
THE DISTRICTS AND THE TIME FRAME
COMPARED TO THE 25†PERCENT
INCREASE FOR THE AFRICAN
AMERICAN STUDENTS AND COLLEGE
ENROLLMENT ACROSS THE SAME TIME
FRAME.
IT MATTERS, AND IT MATTERS FOR
ALL STUDENTS AND IN PARTICULAR
FOR THE OPPORTUNITIES OF COLOR.
>> TELL US ABOUT THE STRONG
SCHOOLS AND WHAT CHARACTERIZED
THEM AND HOW WERE THEY ABLE TO
PRODUCE THE RESULTS.
>> OKAY.
WE RARELY HAVE AN OPPORTUNITY
AND WHEN WE TALK ABOUT THE
RESEARCH THAT WAS OUT THERE AND
WE HAVE THE OPPORTUNITY TO THINK
ABOUT AND LOOK AT WHAT
IMPLEMENTATION ON THE GROUND
LOOKS LIKE.
OVER THE PAST FIVE YEARS OF THIS
INITIATIVE, WE HAD A REAL
OPPORTUNITY TO DIVE DEEP AND DO
SOME OBSERVATION AND SEE HOW
THESE PROGRAMS WERE ACTUALLY†–
HOW THESE WERE PLAYING OUT AND
ON THE GROUND AND IN THE
SCHOOLS.
THERE WERE PROBABLY FIVE OR SIX
ELEMENTS OF THE STRONG
IMPLEMENTATION THAT ROSE TO THE
GROUND, AND WE GOT A QUESTION
FROM E THAT WAS WONDERING HOW WE
CAN IMPLY THE LESSONS TO
NONTRADITIONAL STUDENTS AND I
THINK THAT SOME OF THE STRONG
IMPLEMENTATION FACTORS WILL
APPLY TO ALL PROGRAMS AND THOSE
THAT SERVE NO TRADITIONAL.
SO THE FACTORS FIRST AND
FOREMOST LEADERSHIP BUBBLES TO
THE TOP AS YOU CAN IMAGINE AND
FOR THOSE SCHOOLS AND THOSE
VIEWED THE COLLEGE ACCESS WORKS
AS A PRIORITY AND PROVIDED LEA
LEADERSHIP TO THIS AND REQUIRED
ACTIVITIES THAT ARE REQUIRED
WHETHER IT'S CHANGES OR MEETINGS
OUTSIDE OF THE CLASSROOM.
THAT WAS AN IMPORTANT
IMPLEMENTATION FACTOR.
THE SECOND IS AN ALL AROUND
EXPECTATION THAT COLLEGE ACCESS
AND SUCCESS IS FOR ALL STUDENTS.
WE BEGAN TO OVER THE COURSE OF
THE INITIATIVE WENT FROM COLLEGE
ACCESS AND POST BECAUSE CAREER
OPTIONS CAME INTO THE PICTURE,
AND THE IDEA WAS THAT THIS WAS
NOT SOMETHING THAT WAS RESERVED
FOR JUST A PERCENTAGE OF THE
STUDENTS BUT RATHER THAT ALL
STUDENTS IN THAT BUILDING WERE
EXPECTED TO GO ON TO SOME SORT
OF POSTSECONDARY TRO JEKT ERIE.
THE THIRD WAS ROCHELLE
INTRODUCED THE MAPPING PROCESS
AND STRONG IMPLEMENTATION FOR US
WAS WITH THE SCHOOLS REALLY
AUTHENTICALLY AND WHAT COLLEGE
ACCESS PRIORITIES THAT SCHOOL
NEEDED TO ADOPT.
SO VERY STRATEGIC APPROACH.
WE SAW IN THE HIGH EVERYONE LA
MENATION THE SCHOOLS SHIFTING
AND BEING HIGHLY STRATEGIC AND
SETTING PRIORITIES AND BRINGING
IN THE NECESSARY PARTS AND
HIGHER EDUCATION AND THE
COMMUNITY BASE.
SCHOOLS STARTED IN EARLY GRADES
AND THIS IS SOMETHING THAT IS
COMMON KNOWLEDGE NOW AND I WOULD
SAY SEVEN YEARS AGO AND A LOT OF
THE COLLEGE ACCESS WERE RESERVED
FOR THE 11th AND 12th GRADERS.
THE OTHER FACTORS AND IT'S
ALONGSIDE THE PLANNING AND
COLLEGE ACCESS AND SUCCESS
EFRTDS NEED TO BE PROVIDED AND
VERY SPECIFIC MILESTONES AND
WHAT ARE THE STUDENTS NEED TO
DO.
WE NEED TO SEE AND ACHIEVE.
LASTLY IT'S SOME OF THE STRONG
IMPLEMENTATIONS AND WE SAW A
VERY HIGH LEVEL OF LIVE LEAVE
REJ AND BRING IN THE GAP THAT IS
THE SCHOOL COULD NOT PROVIDE.
THEY NEED TO HELP PROVIDERS AND
COMPLIMENT THE EFFORTS.
IT WAS AGAIN MOVING AWAY FROM A
MODEL OF DIFFERENT PROVIDERS
COMING INTO THE WORLD TO
STRATEGICALLY IDENTIFY WHO NEEDS
TO COME TO SUPPORT THE WORK
THAT'S HAPPENING WITHIN THE
SCHOOL BUILDING, AT WHAT TIME,
AND WITH WHAT STUDENTS.
>> THANK YOU VERY MUCH.
ROCHELLE, I AM INTERESTED TO SEE
WHAT IS ON THE GROUND?
>> I DO HAVE SOME EXAMPLES AND
ONE I JUST WANT TO START WITH
AND I THINK THAT IT GOES TO THE
POINT OF THE RESOURCES AND THIS
BEING ABOUT REDEFINING AND LIKE
STRATEGIC AND SO THIS IS JUST
ONE OF MANY STORIES WHERE THE
PRINCIPAL SO AGAIN THIS NOTION
OF LEADERSHIP WAS REALLY STRUCK
BY THE MORE COMPREHENSIVE SYSTEM
OF THE SUPPORT AND THE
DESCRIPTION AND TO USE THAT TO
GO BACK TO HIS SCHOOL AND
INTERVIEW ALL OF THE PARTNERS
THAT WERE IN HIS SPACE AND
REALLY TRYING TO MAP THE WORK
THAT THEY WERE DOING AND
ALIGNING THAT WITH THE NEEDS
THAT WERE IDENTIFIED AS PART OF
THE ASSET MAPPING WORK, AND SO
AGAIN GOING BACK AS OPPOSED TO
JUST COOPERATION TO
COLLABORATION WHAT THAT
SOMETIMES MEANT IS THAT THE
PARTNER WOULD HAVE TO DO
SOMETHING DIFFERENTLY IF YOU
WERE GOING TAKE SERVICES AND
SUPPORT AND MOVE THEM FROM JUST
11th AND 12th GRADERS.
IF YOU'RE GOING TO HAVE THESE
SPECIAL BEN FCH MARKS, EVERYONE
IS GOING TO HAVE TO BE ALIGNED
AND WORKING TOWARDS THAT.
IT GETS A GOOD EXAMPLE, AND WE
TALK ABOUT AGAIN PART OF THIS
ASSET MAPPING APPROACH REALLY
WAS AN EFFORT TO IDENTIFY THE
ASSETS AND THE GAPS, BUT ALSO TO
IDENTIFY THE LOW HANGING FRUIT.
WHAT IS IT THAT WE CAN DO THAT'S
HIGH LEVERAGE.
THIS IS NOT THAT ADDITIONAL
RESOURCES ARE NOT NEEDED BECAUSE
THEY ARE.
ONE THING THAT WE HAVE NOT
TALKED ABOUT IS THAT THIS WORK
WAS TAKING PLACE AT A TIME AND
CONTEXT AND ALL OF THE SITES.
IT WAS ECONOMIC DOWNTURN AND
CUTS GOING ON AND LAY OFFS, AND
SO PARTICULARLY IN THAT KIND OF
CONTEXT, YOU DON'T HAVE THE
LUXURY OF NOT BEING STRATEGIC.
YOU HAVE TO SEE HOW TO USE THE
RESOURCES AND BETTER USE THE
RESOURCES OF THE HIGHER PARTNERS
OF THE COMMUNITY BASE
ORGANIZATIONS, AND SO THAT'S
PART OF WHAT IS HAPPENING WITH
THE SCHOOL.
THERE ARE THINGS THAT WERE
COMMON ACROSS AND PRETTY MUCH
WITH THE ACCESS MAPPING,
EVERYONE LOOKED BACK AND
REALIZED AND FROM THE
INTENTIONAL WAY, THEY WERE
REALLY HITTING THINGS AND EVEN
12th GRADE, AND SO THERE WAS A
NEED TO PUSH THAT WORK BACK TO
THE 9th GRADE, AND THEN TO
REALLY IDENTIFY ANOTHER GOOD
EXAMPLE OF THIS AND LOOKING AT
WHAT DO WE HAVE IN PLACE FOR IN
COMING FRESHMAN AND FAMILIES.
MOST HAVE FRESHMAN ORIENTATION
AND THIS WAS NOT PART OF THAT,
AND YOU SEE AN OPPORTUNITY TO
CONNECT WITH THAT AND BRING IN
THE HIGHER PARTNERS OR THE
COMMUNITY ORGANIZATIONS TO
ENGAGE WITH THOSE FAMILIES THAT
ARE COMING TO A SCHOOL OR THE
KINDS OF THINGS.
SOME OF THE SITES AND
PARTICULARLY IN SAN FRANCISCO
THEY DID THE COLLEGE CAREER AND
ADVISORIES IN SEVERAL OF THE
SCHOOLS.
THERE WAS AGAIN IF WE GO BACK TO
A SYSTEM OF SUPPORT, WE'RE NOT
JUST TALKING ABOUT AWARENESS.
WE'RE NOT TALKING ABOUT COLLEGE
VISITS AND SAT PREP.
WE'RE TALKING ABOUT ACADEMIC
PROGRAM, SO IN SEVERAL OF THEM
THERE'S A REAL FOCUS ON HOW
DO†– WHAT'S THE ALIGNMENT.
WHAT IS IT THAT STUDENTS NEED TO
DO AND BE ABLE TO DO IN ORDER TO
BE SUCCESSFUL.
ONE WOULD HOPE IF EVERYONE
LAMENTED PROPERLY THINGS LIKE
COMMON CORE AND WE WILL ADDRESS
THAT.
THERE WAS INTENTIONAL WORK AND
PHILADELPHIA THEY DID
INSTRUCTIONAL ROUNDS WITH THE
HIGHER ED PARTNERS LOOKING AT
THE WRITING AND IMPLEMENTED THAT
AS PART OF WHAT THEY WERE DOING.
IN MIAMI THEY LOOKED AT
SPECIFICALLY MATHEMATICS BECAUSE
IT BUBBLED UP AS PART OF THE
WORK.
HIGHER ED AND SCHOOL INSTRUCTORS
PUT TOGETHER A MASS READINESS
FOR THE CAL GIN AND THERE WAS A
NUMBER OF THINGS AND THERE WERE
PIECES OF IT.
HE DID TOUCH ALL OF THE
COMPONENTS AND WERE GOING TO
TOUCH IT.
THAT SYSTEM OF SUPPORT IS SIMPLY
NOT PICK AND CHOICE.
WE CAN NOT AFFORD IT AND
PARTICULARLY THE FIRST
GENERATION STUDENTS AND THEIR
FAMILIES NEED AND IT'S AN
ONGOING SUPPORT AND STRATEGIC
SUPPORT IN ORDER TO MOVE THEM.
THAT'S ON THE PATH TO HIRE IT.
>> THOSE COMPONENTS OVERALL IS
COMMON TO ALL OF THE SITES BUT
WHERE THEY DECIDED TO ADDRESS
IMMEDIATELY ON THE LOCAL
CONTEXT.
>> LOCAL CONTEXT AND RESOURCES
AND HISTORY.
I MEAN AGAIN SOME OF THIS
COLLEGE ACCESS AND IT'S NOT NEW,
IN PHILADELPHIA THE COLLEGE
ACCESS PROGRAM RAN BY THE
PHILADELPHIA EDUCATION FUND IS
IN PLACE PROBABLY A GOOD 20-25
YEARS.
THIS POSTSECONDARY REDNESS FOR
ALL STUDENTS WAS.
YES, YOU'RE RIGHT.
IT WAS CONTEXT AND BUILDING ON
PAST RELATIONSHIPS AND LESSONS
LEARNED AND OTHER INITIATIVES
AND BEING ABLE TO MOVE SOME
PIECES FURTHER AHEAD IN A QUICK
ER RATE.
>> MEG, DATA COLLECTIONS WAS A
KEY PART OF THE COLLABORATIVE.
WHAT WAS YOUR ORGANIZATIONS ROLE
IN GATHERING AND TO THE SITES?
>> YEAH, YOU REFERRED TO US AS
THE THIRD PARTY EVALUATE ER.
WE WERE THE THIRD PARTY, AND WE
WERE BROUGHT ON WITH THE CITY
FOUNDATION TO PARTNER WITH FIA
360 AND TO WEAVE THE NARRATIVE
AND THE IMPACT OF THE
INVESTMENT.
ALONG THE WAY WE BECAME CLOSE
PARTNERS TO THE LOCAL EDUCATION
FUND AND SITES THEMSELVES.
INTENTIONALLY WHEN WE WERE
THINKING ABOUT THE DATA AND IT'S
BUILT OFF THE PREVIOUS WORK THAT
WE DID BY THE PREKERS ER, WE
DECIDED THAT IT WAS TIME AND
SCHOOLS TO GET GOOD AND RELIABLE
IN THE COLLEGE AND PERSISTENCE.
DRAWING AND CLEARINGHOUSE DATA
FROM THE SCHOOL DISTRICTS AND
BEING THE ONES TO DO THE DATA
ANALYSIS AND BRING IT BACK TO
THE LOCAL EDUCATION OF PARTNERS.
THAT WAS JUST ONE ASPECT OF IT.
THAT WAS ONE ASPECT OF US
BRINGING BACK STUDENT LEVEL DATA
ABOUT WHETHER IT WAS ACADEMIC
PREPARATION, WERE STUDENTS ON
TRACK, HOW DID THEY FAIR ONCE
GRADUATED AND DID THEY ENROLL,
WHERE DID THEY ENROLL, TWO OUR
FOUR YEARS?
THAT WAS ONE PART OF THE ROLE.
WE LEARNED A LOT ABOUT THAT
INCLUDING WHATEVER YOU DO DO NOT
PUT A 50 PAGE THING OF
PRESENTATIONS WITH DATA IN FRONT
OF PEOPLE AND EXPECT THEM TO
DIGEST IT.
WE CAN GET BACK TO IT.
THAT WAS A LESSON LEARNED AND
IT'S A WHOLE LOT MORE IS WHAT WE
HAVE LEARNED.
THE OTHER THING THAT'S REALLY
IMPORTANT TO UNDERSCORE HERE IS
IF YOU REMEMBER FROM ME AND
ROCHELLE WE HAD NO IDEA HOW WE
WERE AS COMMUNITIES AND HI 360.
IN A NUTSHELL WAS IF WE GET
PEOPLE SCHOOLS, COMMUNITY
PARTNERS, LOCAL EDUCATION AND
HIGHER EDUCATION INSTITUTIONS TO
WORK TOGETHER AND WORK
DIFFERENTLY.
THEN WE WILL BE ABLE TO IMPACT
COLLEGE ACCESS.
THAT WAS SORT OF THE AND WHAT
THAT MEANT IS IN ADOIGS THE
LEVEL DATA WE NEED TO UNDERSTAND
HOW RELATIONSHIPS WERE CHANGING.
HOW DID RELATION SHIPS CHANGE
WITHIN THE SCHOOL BUILDINGS
THEMSELVES?
WHAT WERE TEACH ERS AND
PROVIDERS DOING DIFFERENTLY WITH
THE EXISTING RESOURCES AND THAT
WAS A POINT ABOUT THE GREAT
RECESSION ABOUT EXPERIENCING IN
THE MIDDLE OF THE INITIATIVE.
WHAT WERE PEOPLE DOING
DIFFERENTLY AND HOW DID
RELATIONSHIPS CHANGE, AND IT WAS
OUR ROLE AND OPPORTUNITY AND ONE
THAT WE REALLY ENJOYED SAYING
AND BRINGING BACK TO THE LOCAL
EDUCATION FUND AND PARTNERSHIP.
WE'RE NOT GOING SHIFT FROM
SHARING INFORMATION TO ACTUALLY
MAKING CHANGE IN THEIR OWN
INSTITUTIONS HAPPEN OR YOU HAVE
THREE AND IT'S A MAJOR ACCESS
BARRIER.
IS IT SOMETHING WRONG AND WHO
ELSE NEEDS TO BE BROUGHT TO THE
TABLE.
IN ADDITION TO THE QUANTITATIVE
DATA AND THAT WAS IMPORTANT IN
AND OF ITSELF, WE HAD THE
OPPORTUNITY TO DIALOGUE WITH THE
COMMUNITIES AND THEIR
PARTNERSHIPS AND THE PROVIDERS
TO SAY THAT HERE ARE SOME TRENDS
THAT WE'RE SEEING.
HOW CAN WE USE THIS INFORMATION
TO IMPROVE THE WORK ON THE
GROUND?
THAT WAS A GRATIFYING ROLE IN
THIS.
>> THE OTHER QUESTION FROM
BRANDON IN KENTUCKY WANTED TO
KNOW HOW YOU WERE SELECTED AS
THE INDEPENDENT EVALUATOR?
>> IT WAS A COMPETITIVE PROCESS.
ALTHOUGH ONCE THE FIELD
HABANEROED DOWN, WE WERE
MAXIMUMED WITH FIH 360 AND THE
PIN AT THAT TIME AND WE BEGAN TO
DIALOGUE AT THAT POINT BEFORE
THE CONTRACT WAS SIGNED TO MAKE
SURE THAT WE COULD MAKE A GOOD
WORKING TEAM RECOGNIZING THAT
THIS WAS REALLY AN INITIATIVE
THAT WAS HIGH STAKES.
IT WAS TESTING SOME UNCHART
ERRED TERRITORY, AND WE KNEW
THAT WE WOULD HAVE TO WORK
TOGETHER VERY DIFFERENTLY, SO
THE COMPETITIVE PROCESS, BUT
ONCE WE GET TO THE LAST STAGE
BEFORE CROSSING THE FINISH LINE,
WE WANTED TO TEST THAT OUR
RELATIONSHIP COULD WITH STAND A
BUMPY AT TIMES FIVE YEAR TIME
FRAME.
THANK YOU FOR THAT QUESTION.
>> AS YOU WORK WITH THE SITES,
WHAT WERE THE CHALLENGES THAT
YOU FACED IN COLLECTING THE DATA
AND THE SCHOOLS AND DISTRICTS TO
USE IT?
>> WE HAVE HOW MANY HOURS?
I AM JOKING.
I THINK THAT WE ALL KNOW THAT
COLLECTING DATA CAN BE
TECHNICALLY CHALLENGING AND
ANALYZING DATA, SHARING DATA
ACROSS THE DIFFERENT
INSTITUTIONS AND THAT'S ANOTHER
CHALLENGE.
THERE WERE ALSO SOME RELATED TO
JUST PRESENTING DATA AND MAKING
IT DISCUSSIBLE AND EVERYBODY'S
FIRST RESPONSE IS WHERE DE YOU
GET THAT FROM AND TO SAYING WHAT
CAN WE MAKE OF THIS AND DO
DIFFERENTLY?
WE COME ACROSS A LOT OF
TECHNICAL ISSUES WHETHER IT'S,
YOU KNOW, AT THAT POINT IN TIME
IT WAS A FINANCIAL AID DATA
POINT AND GIVING ACCESS TO THE
FINAL ADD FOR STUDENTS AND WE
COULD NOT COLLECT THE
INFORMATION.
IT WAS NOT ACCESSIBLE NOW AND
THERE WERE MANY EFFORTS TO MAKE
IT MORE ACCESSIBLE.
ANOTHER WAS JUST DEFINITIONAL
ISSUES.
WHAT DOES PREPARATION FROM A
POSTSECONDARY INSTITUTION MEAN
VIA A HIGHER EDUCATION FARM?
WHAT DOES MASS READINESS LOOK
LIKE?
IN SOME INSTANCES IT'S A GRADE
AND A CLASP BUT WHEN WE BEGIN TO
DIG A LITTLE BIT DEEP ER, IT WAS
RELATED TO SKILLS AND KNOWLEDGE
THAT ARE ENGAGED.
SOME OF THE CHALLENGES ARE
TECHNICAL AND SOME OF THEM WERE
LOGISTIC AND GETTING THE DATA
COLLECTIONS TO TALK TO SOMEONE.
I THINK THAT THE NEW ONES THAT A
CHALLENGE THAT WE OVER CAME WITH
TIME IS IN FACT†– WE ALL TALK
ABOUT BEING A DATA DRIVEN
INITIATIVE, BUT THE SKILLS THAT
YOU NEED TO HAVE IN ORDER TO
TAKE IN DAY AND MAKE SENSE OF IT
AND LAY OUT THE ACTIONS AS A
RESULT OF WHAT YOU'RE SEEING AND
BRING TOGETHER DIFFERENT
PERSPECTIVES TO INTERPRET THAT
DATA IS A SET OF SKILLS THAT WE
DO NOT TYPICALLY TALK ABOUT.
IN THIS IN PARTICULAR THE LOCAL
EDUCATION FUNDS THAT ARE PLAYING
A BACKBONE ROLE IN FACILITATING,
REALLY BEGAN TO UNDERSTAND WHAT
IT MEANT TO LEAD THE
CONVERSATIONS IN A REALLY BIG
OPPORTUNITY FOR US, AND
SOMETHING THAT LET US KNOW THAT
WE'RE HEADING IN THE RIGHT
DIRECTION IS WHEN WE WERE ABLE
TO STEP BACK BECAUSE IT WAS
ALWAYS OKAY.
EQUAL MEASURE IS GOING TO COME
IN AND PRESENT.
A BIG TURNING POINT IS WHEN THEY
SAID I AM TAKING THE DATA AND
GOING TO REPACKAGE IT WITH MY
COLORS, AND THEN LEAD A
MEANINGFUL CONVERSATION WITH MY
PARTNERS.
>> OKAY.
LET ME FOLLOW UP ON THAT.
ROCHELLE YOU SAID THAT ONE OF
THE OBJECTIVES WAS TO BUILD
LOCAL CAPACITY, HOW WERE YOU
ABLE TO DO THAT?
>> WELL, I JUST WANTED TO†–
SOME OF THE PIECES THAT I THINK
HELPED TO NIT THIS TOGETHER AND
I WILL START WITH THE EVALUATION
PARTNER.
WE STAYED IN CONTACT WITH THE
MONTHLY TELEPHONE CALLS AND
THERE WAS A LOT OF DISCUSSIONS
AND INFORMATION AND TALKING
THROUGH AND WORKING THROUGH
ACTIVITIES THAT WERE BEING
PLANNED AND WHAT WE WERE HEARING
AND SHARING FEEDBACK AND OTHER
KINDS OF THINGS.
I THINK THAT†– I WOULD SAY
ACROSS ALL OF THIS AND CERTAINLY
IT'S KEY TO THE DATA PIECE IS
THIS NOTION OF TRUST.
I KNOW THAT WE TALK ABOUT IT A
LOT.
I THINK THAT THE WHOLE NOTION OF
DATA AND IDENTIFYING WHAT IS
HAPPENING AND NOT HAPPENING CAN
BE VERY THREATENING AND IT CAN
BE HALF THREATENING TO THE
HIGHER INSTITUTIONS AS WELL AS
THE SCHOOLS AND COMMUNITY
ORGANIZATIONS.
WE HAVE TO GET PAST THAT.
I THINK THAT PART OF WHAT
HAPPENED WAS THAT WE WERE VERY
INTENTIONAL.
WE REALLY DID TRY TO GIVE SOME
FOCUS.
I THINK THAT AS I RECALL IN THE
BEGINNING THERE WAS AN
INTERESTING COLLECTING LOTS AND
LOTS OF OTHER DATA.
WHAT ABOUT THIS AND THAT.
WE REALLY DID†– AGAIN, I THINK
THAT HAVING A GOOD THEORY OF
ACTION AND REVISITING THAT
ACTION ALSO CONTRIBUTED TO IT,
BUT REALLY SAYING, YOU MOE, THIS
IS WHAT WE'RE GOING TO FOCUS ON
AND THIS WILL HELP US TO REALLY
UNDERSTAND AND STAYING WITH THAT
LONG ENOUGH.
WE PROVIDED A NATIONAL INSTITUTE
FOR THE PROJECT TWICE A YEAR IN
THE SPRING AND FALL.
WE ALSO HAD MONTHLY TELEPHONE
CALLS WITH EACH SITE AND HAD
VISITS.
IT WAS EXTENDING SITES AND THERE
WAS THAT KIND OF ENGAGEMENT AND
THE INTERACTION AND AN ATTEMPT
ACROSS ALL OF THE SITES WE HAD
THE GENERAL THEORY OF THE CHANGE
AND ALSO AGAIN PAYING ATTENTION
CONTEXT MATTERS.
HAVING THE LOCAL EDUCATION FUND
TO BE A PARTNER AND IT HELPED TO
GIVE CONTEXT AND UNDERSTAND.
I THINK THAT IT HELPS TO MAKE IT
RELEVANT.
RELEVANT TO THE SCHOOLS AND
THEIR CONTEXT.
ALL OF THOSE THINGS I THINK CON
TRIBE YUTED TO IT.
>> I JUST†– I THINK THAT IT'S
NOT REALLY IMPORTANT TO POINT
OUT A FEW CHARACTERISTICS OF
THIS INITIATIVE.
FIRST OF ALL THIS WAS A FIVE
YEAR INVESTMENT.
YOU KNOW I THINK†– I AM NOT
SURE WHETHER WE WERE THIS
THOUGHTFUL IN ADVANCE, BUT THIS
WAS A SYSTEM TO CHANGE EFFORTS.
I AM NOT SAYING THAT IT CAN
CHANGE IN FIVE YEARS, BUT YOU
CAN NOT DO IT IN ONE OR TWO.
IT WAS A RELATIVELY SMALL GROUP
OF PEOPLE.
WE'RE TALKING ABOUT THREE
FIGHTS.
NOW EACH ONE WAS MADE OF A
PARTNERSHIP AND THERE WAS A
CERTAIN INTIMACY THAT WAS
CREATED WHEN NEEDED.
YOU HAVE THREE COMMUNITIES WITH
THREE LOCAL EDUCATIONS AND FUNDS
AS LEADS THAT COULD BE BROUGHT
TOGETHER FOR A PERIOD OF
CONVERSATION THAT REALLY
FACILITATED WITH THE ASIS TENSE
ROCHELLE.
A WHOLE LOT OF THE PROCESS AND
IT'S VERY MESSY WORK.
IT'S VERY IN THE WEEDS WORK, AND
AT TIMES TALKING RELATIONSHIPS
OR SHARING AGREEMENTS OR TRYING
TO GET A STUBBORN ADMINISTRATOR
ON YOUR SIDE, NEEDS A LOT OF
NIDDY GRIDDY CONVERSATION.
I THINK THAT HELPED FACILITATE
THAT CHANGE.
>> AS IT WE WANT ON DID YOU SEE
MORE AND MORE EVIDENCE THAT THE
LOCAL SITES COULD COLLECT THE
DATA AND USE IT?
>> THAT'S A GREAT QUESTION.
ABSOLUTELY.
I AM NOT GOING SAY THAT IT'S
EASY.
ONE OF THE THINGS AND WE CAME IN
WITH AN ASSUMPTION.
WE CAME IN WITH THE LOCAL
EDUCATION FUNDS AND THE BACK
GONE AND THOSE THAT ARE FAMILIAR
WITH IT AND THE RULE OF THE
ANCHOR AND BACKBONE.
THERE'S AN ASSUMPTION THAT THIS
ORGANIZATION HAS A LOT OF DATA
ORGANIZATION AND PRESENTATION
AND CAPACITY.
THAT WAS NOT ENTIRELY THE CASE
WITH THE EDUCATION FUNDS.
I THINK ONE OF THE EARLY
BREAKTHROUGHS THAT WE REALIZED
IS THAT THEY SPENT A LOT OF TIME
ON TRYING TO WORK OUT THE
TECHNICAL DIFFICULTIES ON
GETTING THE SYSTEMS TO TALK TO
ONE ANOTHER UNTIL WE FINALLY
REALIZED THAT WE WERE STALLING
THE PROCESS BY TRYING TO FOCUS
ON THE TECHNICAL ISSUES.
WHAT HAPPENED INSTEAD ONCE WE
HAVE THAT IS THAT WE ACTUALLY
HAD PARTNERS BRING THEIR OWN
PRIORITARY DATA AND HAD THEIR ON
DATA AND BRING IT TO THE TABLE
AND START DEEP CONVERSATIONS ON
WHAT IS HAPPENING AND NOT
HAPPENING TO STUDENTS COMING
FROM MIAMI-DADE FOR EXAMPLE AND
MY INSTITUTION.
HOW ARE THEY FAIRING?
IN FACT OF OF THEM IS WHAT BEGAN
TO DISLODGE SOME OF THE DATA
SHARING ISSUES THAT WE STARTED
WITH, CAME UP AGAINST, DECIDED
TO ABANDON AND THEN CAME BACK
TO.
I KNOW THAT IN SAN FRANCISCO
THERE'S BEEN A HUGE MOVEMENT TO
CREATE A UNIVERSAL SYSTEM TO
SHARE IT ACROSS THE MULTIPLE AND
MANY COLLEGE ACCESS AND SUPPORT
ORGANIZATIONS IN THE COMMUNITY
TO SHARE DATA.
THERE WAS ABSOLUTELY PROCESS
WITHIN THE LOCAL EDUCATION FUNDS
TO BUILD, BUT ALSO PARTNERS
COMING TOGETHER AND BEGINNING TO
GO AROUND MORE FORMAL DATA AND
PROCESSES EVENTUALLY.
I WOULD NOT RECOMMEND STARTING
WITH THAT.
THAT BRINGS UP A QUESTION THAT
WE HAVE WITH SARAH ON WHETHER
THE STATE LAWS ON SHARING MADE
IT EASIER OR MORE DIFFICULT
WORKING IN THREE SITES WITH THE
STATES?
>> YES, THERE WAS ENOUGH
DIFFERENTIATION.
I HAVE A STRONG OPINION THAT IF
IT'S PUBLIC EDUCATION, IT SHOULD
BE PUBLIC DATA.
THE CONTEXT OF THE STATES
CALIFORNIA, PENNSYLVANIA AND
FLORIDA DIFFERED GREATLY IN WHAT
WAS COLLECTED AND COLLECTIBLE BY
THE STATE AND WHAT WAS
SHAREABLE.
SO THAT ABSOLUTELY PLAYED OUT.
NO DOUBT AND AS A MATTER OF
FACT, FLORIDA AT THE TIME WAS
PUSHING THROUGH SOME PROGRESSIVE
POLICIES RELATED TO BOTH DATA
SHARING AND PUTTING COLLEGE
READINESS AT THE FRONT AND
CENTER OF EDUCATION REFORM AND
THAT FACILITATED A LOT OF THE
DATA COLLECTION AND SHARING THAT
HAPPENED IN FLORIDA AND
MIAMI-DADE SPECIFICALLY.
I HAVE TO SAY IF I IDENTIFIED
WHERE THE STICKY POINT TO DATA
SHARING IS, IT'S LOCALLY.
IT'S ACTUALLY NOT AT THE STATE
LEVEL.
I THINK THAT, YOU KNOW, STATES
ARE BONDED BY THE PROTECTION AND
THE SHARING.
I ACTUALLY THINK THAT THE REAL
CHALLENGES AND AUTHENTIC AND
PROBABLY APPROPRIATE
INTENTIONALLY FEAR OF WHAT IS
GOING TO BE PRESENTED AND USED.
IT'S THE BATTLE AND SCHOOL
DISTRICTS THAT ARE FEELING
ALREADY A LOT OF PUBLIC
PRESSURE, SO DON'T LET STATE
SYSTEMS AND THEY CAN ABSOLUTELY
BE WORKED.
WHAT'S THE LONG TERM IN THIS
WORK.
ARE YOU FOLLOWING UP WITH THIS
SITE.
ONE OF THE THINGS THAT WE DID IS
A NUMBER OF THINGS.
IN BIDDING STAINABILITY IN THIS
WORK AND IN SOME WAYS FROM THE
BEGINNING AND ONE THING THAT WE
DID NOT MENTION WAS THE CITY
FOUNDATION FUNDED THE WORK
NATIONALLY AND IT WAS
RESPONSIBLE FOR RAISING A LOCAL
MATCH.
IN THAT LOCAL MATCH YOU HAD
CORPORATE AND PRIVATE AND IT DID
ALLOW FOR SOME ONGOING CONTINUED
SUPPORT, AND WE ALL HAVE SEEN
INITIATIVES AND OUR GOAL WAS
REALLY TO WORK WITH THE SITE
WITH THE LOCAL EDUCATION FUND
AND THEIR PARTNERS AND TO
IDENTIFY STAINABILITY AS REALLY
BEING A GOAL AND WORK THAT WE
HAD TO PAY ATTENTION TO.
I THINK THAT THE WORK HAS
CONTINUED AND THE WORK HAS
SPREAD TO OTHER SCHOOLS AND
THERE ARE CONVERSATIONS IN MIAMI
AND THEY WERE ASKED TO DO THAT
WITH THE SET OF HIGH AND THEY
WERE GOING TO MAINTAIN THE PART
OF THE WORK IN PHILADELPHIA AND
THE EDUCATION FUND HAS BEEN
REALLY INSTRUMENTAL AND TAKING
THAT WORK AND MOVING IT.
THERE HAVE BEEN OTHER KINDS OF
CONVERSATIONS AND I THINK THAT
THERE ARE ELEMENTS, COURT
ELEMENTS OF THE WORK THAT
CONTINUE AND I THEY THE
RELATIONSHIPS AND PARTNERSHIPS
HAVE CONTINUED AND SO THAT IS
FINDING THE SPACE AND FIGURING
OUT THE TIME AND THE SPACE TO
HAVE THINGS AND WHAT DOES THAT
LOOK LIKE?
PRINCIPALS THAT VALUE THAT AND
THAT WAS SOMETHING AS A PROGRAM
BUT SOMETHING THAT WE SHOULD
CONTINUE TO DO AND CONTINUE TO
FIND THE RESOURCES AND THE WHERE
WITH ALL TO DO IT.
IN THE FACT THAT THEY WERE
CRITICAL PARTS OF THIS AND
STRATEGIES THAT HAVE CONTINUED
THERE'S A SET OF RELATIONSHIPS
THAT ALLOW BOTH FORMALLY AND
INFORMALLY YOU PICK UP THE PHONE
AND TALK TO THEM.
THAT'S ALWAYS IMPORTANT.
I DO THINK AGAIN GOING BACK TO
THE CONTEXT, THERE WERE IN ALL
THREE OF THE SITES CERTAINLY
CHANGES THAT TOOK PLACE AT EVERY
LEVEL, AND I JUST WANT TO
REINRATE THAT WE HAD THIS
HAPPENING AT A SCHOOL LEVEL.
THERE WAS A PARTNERSHIP AND THAT
WAS AT VARIOUS LEVELS AND IT HAD
RESOURCE GROUPS THAT MET IN THIS
SCHOOL ACROSS THE INITIATIVE.
YOU HAD AN ADVISORY GROUP OR YOU
HAD A GROUP OR PARTNERS THAT MET
TO TALK ABOUT THIS.
THERE WAS WORK IN SAN FRANCISCO
MEETING WITH THE ARRANGE OF THE
COMMUNITY BASED ORGANIZATIONS,
SO THOSE WERE DIFFERENT
CONFIGURATIONS THAT CAME UP.
IT MEANT THAT THIS WORK AND
FOCUS AND DATA WAS BEING TALKED
ABOUT AT THE VARIOUS LEVELS, AND
I THINK THAT HELPED TO KEEP SOME
THINGS IN IT.
I DO THINK THAT HAVING A FRAME
WORK IS REALLY CRITICAL AND
IMPORTANT.
I ANY THAT HAVING DEDICATED AND
FIGURING OUT AND THERE HAS TO BE
A DEAD KALTED PERSON OR PERSONS
WHO ARE CARRYING THIS AND
KEEPING IT GOING.
I THINK THAT THAT'S A CRITICAL
PIECE AS WELL.
SO I THINK THAT THERE ARE PARTS
OF IT THAT ARE DIFFERENTLY
CONTINUING AND SPREADING.
THE ABSENT MAPPING AS I HAVE
SAID WE HAVE REVISED THAT AND
PART OF THAT IS GETTING CRITICAL
FEEDBACK FROM PEOPLE THAT ARE
USING IT AND WHAT WILL MAKE IT
BETTER AND WHAT WILL BE ABLE TO
USE THIS AND HOW OFTEN DO WE
ADMINISTER THIS AND DO WITH THE
INFORMATION COMING BACK?
WHAT'S THE CAPACITY OF THE LOCAL
EDUCATION FUND OR SOME OTHER
ENTITY TO TAKE THAT AND DO IT
GAIN AND SOMETHING THAT IS
DIGESTIBLE?
SO I THINK THERE'S A CAPACITY.
YOU DON'T LOSE THAT ONCE IT'S
OVER.
YOU FIGURE OUT A WAY TO KEEP IT
GOING.
>> RIGHT.
I WAS GOING SAY THAT WE LIVE IN
A SPACE WHERE EVERYONE IS
OBSESSED WITH STAINABILITY AND
SUSTAINING THE WORK.
THCHS ABOUT CHANGING THE WAY
THAT PEOPLE WORK.
THE WAY THAT PEOPLE INTERACT AND
WORK POSTSECONDARY SUCCESS FOR
ALL STUDENTS.
BY DEFINITION IF WE WERE
SUCCESSFUL FOR THE MOST PART WE
WERE, WE HAVE IN FACT CHANGED
THE WAY THAT SCHOOLS ARE
FUNCTIONING AND PROVIDERS AND
HOW SCHOOL DISTRICTS ARE
THINKING ABOUT THE COLLEGE
ACCESS AND POSTSECONDARY
COMPLETION WITHIN THE PRACTICE
AND HIGHER EDUCATIONS ARE ACTING
WITHIN THE DISTRICT AND
INDIVIDUAL SCHOOLS.
BY DEFINITION IF WE WERE
SUCCESSFUL IN CHANGING THE WAY
AND EMBEDDING POSTSECONDARY
COMPLETION AND FOCUSED EFFORTS
IN THE STAKEHOLDERS EVERYDAY
JOBS SO TO SPEAK, THEN WE'RE
SUCCESSFUL IN SUSTAINING THE
WORK.
IT'S NOT ABLE SUSTAINING THE
ACTUAL PROGRAM.
>> THAT'S A BIG DIFFERENCE.
WAS THE WORK DOCUMENTED SO THAT
OTHER SITES COULD LEARN FROM IT
ON THE WEBINAR?
>> WE HAVE TEXT SOME REPORT AND
THE WEBSITE WHERE THE
INDIVIDUALS, AND I HOPE THAT
THEY PUT UP THE SLIDE AND THE
CONTACT INFORMATION WHERE YOU
CAN ACTUALLY ACCESS THE LINK FOR
THE POSTSECONDARY ASSET MAP AND
TOOL IS THERE.
THAT'S FULL OF INFORMATION AND
THE SITES THEMSELVES TALKING
ABOUT MIAMI DID THE OTHER DAY
AND THEY'RE DOING A HOW TO BASED
ON SHARING.
IT'S BEING DOCUMENTED AT
DIFFERENT LEVELS BOTH LOCALLY
AND THEN OUR REPORT CAPTURES
THAT AND THERE ARE OTHER PIECES
THAT YOU CAN ACCESS THAT TELL
PART OF THIS REALLY AND
IMPORTANT STORY.
AGAIN GOING BACK TO JUST
CREDITING THE CITY AND THAT WAS
INTERPRETED AND WILLING TO
INVEST IN COMMUNITY, IT'S
ALLOWED SOME OUTREACH AND
PRODUCTS THAT CAN BE SHARED AND
SO I THINK†– WE DID HAVE THAT
AS ALSO PART OF THE GOALS FOR
THIS WORK TO BE ABLE TO SHARE
THIS INFORMATION WITH THE BOARD
OF FIELDS, SO EVEN THIS TODAY IS
AN EXAMPLE OF DOING THAT.
>> YEAH, THANKS FOR POINTING OUT
WHERE PEOPLE CAN GET ACCESS TO
THE TOOLS.
THAT WAS ONE QUESTION THAT WE
HAD.
WE HAD A QUESTION ABOUT EQUAL
MEASURES.
IS THERE A PLACE TO DOWNLOAD
THOSE AND IS THERE A STUDENT
READY FOR COLLEGE MATH.
>> YEAH, THAT'S ONE POINT THAT
WE PROBABLY DO NOT HAVE SINCE IN
THE END AND GOING BACK TO
COMMENT THAT YOU I MADE ABOUT
NOT PRESENTING A PRESENTATION
WITH 50 SLIDES DEEP OF DATA, I
AM HAPPY TO SEND SOME
DEFINITIONS THAT WE PLAYED
AROUND WITH RELATED TO MATH
READINESS, AND THERE WERE A
NUMBER THAT TOOK AND PASSED
ALGEBRA AT A CERTAIN TIME FRAME.
THERE WERE CERTAIN MEASURES THAT
WE USE.
THE ONES THAT WE FOCUSED ON IN
THE END WERE THE ONES THAT WE
PRESENTED TO ENROLLMENT AND
PERSISTENCE.
I AM HAPPY TO SHARE THE
DEFINITIONS THERE AND THEY'RE
ACCESSIBLE AND THEY'RE
INTERLINKED WITH 360.
IF YOU LINK TO THE TOOL KIT,
THERE'S LINKS TO THE WEBSITE
WHERE WE HAVE THE DATA.
I AM HAPPY TO ALSO ENGAGE IN
INDIVIDUAL CONVERSATION AND
SHARE MY CONTEXT AT THE MEASURES
THAT WE PLAYED AROUND WITH AND
USED REGULARLY AND COMP VERA BLT
ACROSS THE COMMUNITIES.
>> YEAH, WE HAD A COUPLE OF
QUESTIONS ABOUT THE DATA THAT
WAS COLLECTED & SOCIAL AND
EMOTIONAL MEASURES WERE
INCLUDED?
>> NO, THEY WERE NOT INCLUDED IN
THE STUDY AND THE DATA THAT WE
COLLECTED.
WITH THAT SAID, THAT WAS A VERY
IMPORTANT LIMITATION TO THE KIND
THAT WE DID COLLECT.
THAT'S AN IMPORTANT COMPONENT OF
THE TOOL KIT AND LOOKING AT SOME
OF THE SORT OF SUPPORTS THAT
SCHOOLS ARE PROVIDING STUDENTS
AND THAT'S IN FACT AN IMPORTANT
SET OF COMMUNICATORS AND THEY
SHOULD LOOK INTO.
THE GREAT RESOURCES ARE BEING
DEVELOPED.
>> IT'S A GREAT QUESTION.
>> THE OTHER THING THAT I WANTED
TO ASKED IN ADDITION IN TERMS OF
DEFINITION AND SO DRILLING DOWN
AND LOOKING AT PARTNERSHIP, YOU
TALKED A LITTLE BIT ABOUT THIS
EARLIER, BUT TO HAVE THE
PARTNERSHIP DEVELOP OVER TIME.
THAT'S REALLY IMPORTANT.
THOSE ARE THE PIECES THAT ARE
STILL CRITICAL.
AGAIN THE CHALLENGE HERE IS
THERE'S A LOT OF INTERESTING
DATA, BUT THE DATA HAS TO BE
ACTIONABLE.
PEOPLE HAVE TO HAVE THIS SPACE
AND THE TIME AND THE WHERE WITH
ALL TO STEP BACK AND USE THAT
AND SET GOALS AND REVISIT THEM.
THOSE ARE THE DATA CHALLENGES.
>> I JUST WANT TO GO BACK TO ONE
POINT.
I THINK THAT THIS IS HAPPENING
AND THIS INITIATIVE STARTED
SEVEN YEARS AGO, AND THAT'S
SHOCKING TO BELIEVE.
THE FIELD HAS REALLY EVOLVED AND
WE SPENT A LOT OF TIME EARLY ON
TRYING TO DEVELOP COMMON
METRICS, AND THE FIELD HAS COME
FAR.
BEFORE ANYONE STARTS TO CRAFT
THE MATH READINESS, THERE ARE
NUMEROUS RESOURCES TO REFERENCE
NATIONALLY WHETHER THAT'S THE
COLLEGE ACCESS NETWORK OR THE
CLEARINGHOUSE THAT'S WORKING ON
A VARIETY AND THERE ARE MANY
SOURCES THAT HIGHLY RECOMMENDS
THAT WE TURN TO AND THEN THOSE
DEFINITIONS OR SITUATIONS, BUT
WE DID IT A LITTLE BIT
BACKWARDS.
THAT'S THE STATE OF THE FIELD
AND THERE'S COMING IN.
>> WE HAVE A QUESTION FROM
WISCONSIN AND HE WANTED TO KNOW
HOW TO DATA WAS SHARED WITH THE
PARENTS?
>> IT'S A GREAT QUESTION.
THE MEDIA AND IS REACTION TO
THAT IS THE EXAMPLE THAT
INCLUDED ONE OF THE PARTNERS AND
THAT'S A MAJOR SORT OF LATINO
MARKET AND TELEVISION OUTLET.
THEY ACTUALLY HAD A HUGE EVENT
WHERE THEY PRESENTED THE HIGH
LEVEL AND GOING PATTERNS.
MORE AS A RALLYING CALL, I THINK
TO REALLY BEGIN TO BUILD
COMMUNITY AND BY IN TO THE
COLLEGE READINESS THERE.
I THINK THAT DATA PRESENTING
INFORMATION TO STUDENTS AND
PARENTS WHETHER INDIVIDUALLY OR
PACKAGED UP CAN TAKE A SHAPE
DIFFERENTLY.
THAT SAID, I WOULD RECOMMEND FOR
ANYONE COMMUNITY THAT'S TRYING
TO BRING THESE DATA TO PARENTS
TO FAMILIES AND INDIVIDUALS,
THERE HAS TO BE IF THE DATA IS
LOOKING GRIM OR IF THEY'RE NOT
TELLING A POSITIVE STORY, THEY
HAVE TO BE PAIRED WITH ACTIONS
THAT ARE GOING TO BE TAKEN TO
TREND THE DATA IN THE RIGHT
DIRECTION.
I YOU WOULD ALSO HIGHLY
RECOMMEND ADDING SOME INDIVIDUAL
ASSET AND PERSONAL INTEREST AND
SUCCESS STORIES AS PART OF THE
NARRATIVE, AND ALSO THREE OF THE
COMMUNITIES DID THAT REALLY
WELL, AND THAT WAS DOCUMENTED ON
SHI 360 WEBSITE AND THE EQUAL
MEASURE WEBSITE.
>> GREAT.
WELL, WE COULD REALLY CONTINUE
WITH THIS FOR MUCH LONGER, BUT
UNFORTUNATELY OUR TIME IS JUST
ABOUT UP.
THERE WERE SOME QUESTIONS THAT
WERE ASKED THAT WE WERE NOT ABLE
TO GET TO.
WE WILL KEEP YOU POSTED ON HOW
TO GET MORE QUESTIONS ANSWERED,
AND MAKE OTHER MATERIALS
AVAILABLE AT OUR WEBSITE
ALLFORED.ORG.
WE HAVE ALREADY SEEN THAT
THERE'S A LOT ON THE FHI360.ORG
SITE.
I WANT TO THANK ROCHELLE SOLOMON
AND MEG LONG FOR THIS PROVOKING
DISCUSSION.
WE APPRECIATE YOUR PARTICIPATION
AND FOR THE ALLIANCE, THANK YOU
FOR JOINING US.
>> THANK YOU.
Categories:
Uncategorized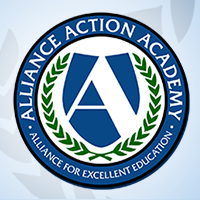 Welcome to the Alliance for Excellent Education's Action Academy, an online learning community of education advocates. We invite you to create an account, expand your knowledge on the most pressing issues in education, and communicate with others who share your interests in education reform.
Register Now
or register for Action Academy below: