Reinventing America's High Schools: SIG-Approved Evidence-Based Whole-School Reform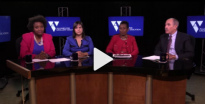 July 23, 2015
8:00 pm – 9:00 pm EDT
The Mike Sussman Studio
Reinventing America's High Schools:
SIG-Approved Evidence-Based Whole-School Reform
Panelists
Gerry House, EdD, President, Institute for Student Achievement
Monica Moore, Alumna, Brooklyn Preparatory Academy (NY)
Carolyne Quintana, Principal, Bronxdale High School (NY)
Bob Wise, President, Alliance for Excellent Education
On July 23, 2015, the Alliance held a webinar featuring a School Improvement Grant (SIG)–approved evidence-based whole-school reform model developed by the Institute for Student Achievement (ISA), which gave school districts (both SIG-receiving and non–SIG-receiving) an overview of ISA's effective high school reform model that could turn around their persistently low-performing high schools.
The federal SIG program, authorized under the Elementary and Secondary Education Act, provides funds to school districts with a rigorous plan to turn around their lowest-performing schools. New SIG requirements mandate that school districts using a whole-school reform approach utilize developers with a record of successful implementation of whole-school reform models in low-performing schools.
ISA is a twenty-two-year-old, national high school redesign organization that partners with districts and schools to support them in becoming high-performance education organizations. This webinar featured Gerry House, president of ISA and former school superintendent; Carolyne Quintana, principal of Bronxdale High School in New York City whose implementation of the ISA model has led to promising student outcomes; and Monica Moore, former ISA student and college graduate who credits her postsecondary success to the preparation and support she received from an ISA school.
Additional Resources:
Support for this webinar was provided in part by Carnegie Corporation of New York.
Please direct questions concerning the webinar to all4ed@all4ed.org.
If you are unable to watch the webinar live, an archived version will be available at https://all4ed.org/webinars 1–2 business days after the event airs.
Bob Wise:    Good afternoon.  I'm Bob Wise, president of the Alliance for Excellent Education.  Welcome, and thank you for joining us for what I consider to be a very uplifting webinar.  Across the nation there are 1,235 high schools where one-third or more of students do not graduate on time.  For years these low graduation rate high schools fell under the federal radar.  In 2007, under the administration of President George W. Bush, the School Improvement Grant Program, commonly known as SIG, S I G, was funded to provide targeted support to the nation's lowest performing schools.  The program was modified and expanded under the Obama administration and has received approximately 500 million dollars annually for the past 6 years.
Earlier this year the US Department of Education strengthened the program by allowing evidenced based whole school reform models to be supported under SIG.  Today's webinar will feature the Institute for Student Achievement or ISA, the only federally approved developer for SIG receiving high schools.
Today's discussion will give SIG districts, both SIG receiving and non SIG receiving, an overview of an effective high school reform model that can be implemented to turn around their consistently low performing high schools.
The Institute for Student Achievement is a 22 year old national high school redesign organization that collaborates with districts and schools to support them in becoming high performance institutions that prepare all students to graduate college and career ready.  Working with partner districts and schools in places like Atlanta, Detroit and Minneapolis and New York City, ISA has driven positive results for students, most of whom come from low income households.  Independent evaluations of the ISA model have found that students in ISA high schools have better attendance rates, accumulate more academic credits and are more likely to graduate from high school within four years than their comparison peers.
Today's webinar will highlight the overall ISA model, which serves more than 20,000 students in nearly 40 schools.  We will also learn about the school improvement work taking place at Bronxdale High School in the Bronx, New York, that recently graduated its first cohort of students.  Bronxdale's graduation rates exceed both the borough and the city averages.
Finally, we will hear the firsthand account of a college graduate who attributes her post-secondary success to her experiences at an ISA high school.
Now it's time to introduce our guests.  Today we're joined by Dr. Gerry House, president of the Institute for Student Achievement for the last 15 years.  Dr. House spent 15 years as – 5 years as superintendent for schools in Memphis, Tennessee and Chapel Hill, North Carolina.  Actually, she's been superintendent for many more years than just five.  She's received numerous awards for her school reform efforts, including being named the national superintendent of the year, and she continues to be an active leader in the education community.  We are grateful to have her expertise on today's webinar.
Also joining us is Carolyne Quintana.  Carolyne is principal of Bronxdale High School in the Bronx borough of New York City.  Carolyne leads a cadre of professional teaching staff, serving nearly 500 students.  Largely low income students of color.  In a repurposed, comprehensive high school.  Carolyne, thank you for being willing to share your story with us and other educators viewing today's webinar.
And finally, presenting the student perspective, we are joined by Monica Moore.  Monica graduated from Brooklyn Preparatory Academy in 2008, an ISA partner high school.  She went on to pursue her undergraduate degree from DePaul University in Indiana.  A recent college graduate, she now teaches first grade in Baltimore and credits her post-secondary journey to the preparation and support that she received at Brooklyn Prep.  Monica, we appreciate you very much for being a part of today's webinar.  I think you just came from the classroom or from Baltimore.
So later in the webinar our panelists will have an opportunity to address questions submitted by viewers from across the country.  Please join the conversation by sending us your questions using the box below this video window.  If you're on Twitter, I encourage you to tweet about today's webinar or ask us questions using the hashtag all for ed.
Finally, if you miss any of the webinar or want to share it with colleagues, archived video will be available beginning tomorrow at AllForEd.org/webinars.
So, Dr. House, we'll start with you.  SIG grants to high schools are critical in the current backdrop of high school performance across the country.  And according to the most recent national assessment of educational progress, only 38 percent of the nation's twelfth grade students are proficient or advanced in reading and only 26 percent are proficient or advanced in math.  So, Gerry, if you would share with us and the viewers how the ISA framework is working to reverse these statistics in schools that serve large proportions of low income students and students of color.
Gerry House:    Well, thank you, Bob.  Thanks for hosting us at this webinar and thank all of you for joining us this afternoon.  And I want to share the work of ISA.  I have some PowerPoint slides.  I have lots of information on those slides because I know I won't have time to go through all of those and explain the information that is on those, but they will be available on our website for anyone who's interested.
Bob quoted several statistics.  And what we know is that there are alarming data about students of color and low income students and how they are fairing in our schools.  So if you look at just some of these statistics, like roughly one in ten high schools is considered a drop out factory by the US Department of Education.  And then Bob also talked about the low performance in math and in literacy of our students.
And so I just put this here, these facts here, so that you can see how alarming the statistics are and the demand that we have to act.
To help underserved and underperforming students succeed, for ISA the school is the major unit of change.  Which means that the principal and the leadership team at the school play a key role in the success of the school.  So in order to have excellent and equitable education for all students you have to have the school as the unit of change.
I wanted to also just point out that schools really cannot solve the problem alone.  That there are both school and non-school issues that must be addressed, and all know this.  That with the school issues there are cultural issues, instructional issues.  There are organizational issues.  But also there are non-school issues.  And sometimes educators are reluctant to talk about the non-school issues because we fear that we will be blamed for not taking responsibility.  But the fact is that there are non-school issues, health issues, family issues, community issues that contribute to the achievement gap that we see.  That there is an opportunity gap that's operating well.  So I just wanted to point that out so that we recognize that we can do a lot more in schools, but we need other organizations to close other gaps in students' lives as well.  But today the focus will be on the school.
As Bob mentioned, ISA works with the turnaround of high schools, low performing high schools.  And in thinking about the work that we've been doing for the last 15 years, we thought about what are the issues of chronically low performing schools.  And those issues are complex.  They're multiple.  And they can't be resolved with just a single approach.  The cultural issues deal with low expectations for students, a low sense of agency and efficacy.  There's mistrust at all levels.  The instructional issues dominated less by rigorous academic curriculum and instructional programs that prepare students for college, but more around test prep and remediation.  Professional development.  One shot deals.
The organization really focused a lot on perhaps tinkering around the edges and sort of off the shelf solutions.  And so I know that in mentioning these they don't apply to all places, but they're examples of the problems that are overwhelming to schools that have large numbers of students of color and low income students.
But the goal is not to turn low performing schools.  The goal is to turn low performing schools into high performing schools.  It's really not merely to make them less low performing.  And I think that's an important point to make, because we can make some incremental changes that will show.  And incremental changes are important.  That will show that we are making improvement.  But I think we have to keep our eye on the prize, which is that we want high performing schools for all of our students.
The ISA approach.  What is it that we do that have the strategies that have brought about some significant changes in student performance?  I think the first is that we have to imagine high schools differently.  If we have low performing and failing high schools, how can we imagine those schools in ways that all students are graduating prepared for college and career success?  And so the ISA – and then reinvent the schools that can achieve the mission of preparing all students for college and career success.  And so that's the mission of the ISA organization is to partner with schools and districts to transform high schools so that students who are traditionally underserved and underperforming graduate prepared for success in college and careers.
The ISA partner schools, and Bob had pointed this out in his comments, and so I won't repeat those.  But we serve students who have significant, both educational and economical challenges.  Thirty-six percent of the students scored proficient in math on eighth grade state tests and 31 percent scored proficient in reading on eighth grade state tests.  So they're entering high school with tremendous educational challenges.  And also with economic challenges.  So we're serving students who predominantly have free and reduced lunch, which are the standards as you know for low income.
I wanted to focus on, you know what are the theories of action that undergird the ISA model.  And one I've already mentioned is that the school is the unit of change.  And that the principal's role is significant.  And the principal is there to enhance the skills and to support the staff in reaching a common vision and to make sure that there are strategies and support so that the school is able to accomplish those outcomes.
Another theory of action around the ISA model is that a comprehensive approach is required to address the multiple issues, but also required to produce substantial increases in student performance and to produce increases that are sustainable.
A third one is that staff need to be engaged in both problem solving and problem identification so that they take ownership of the problem.  So that you are focusing on the agency of the people in the school.  And Carolyne will talk about this some more as she talks about the work done at Bronxdale High School.
The other theory is that it's a customized approach.  That it's not one size fits all.  That schools actually use their own communities to determine which strategies will work best to solve their particular issues.
And the last one that I'll mention that it's a collaborative capacity building approach.  And that's important in order to sustain the practices that the school is putting in place.
The ISA model is based on research based principles.  And we worked with Increst at Teacher's College Columbia University to identify, you know what are the attributes of these high performing schools that we find in the research and with best practice schools.  And those fit into three buckets actually.
One is the college prep instructional program.  So you're developing schools not around remediation, even though students will need some remediation, but the culture of the school itself is around a rigorous academic curriculum that will prepare students for college and careers.  And then preparing and supporting teachers in how to teach students in ways that they are able to be successful in the rigorous intellectually stimulating academic program.
The second bucket is around building relationships and personalization.  And we know that where you have well established relationships, and Monica, I'm sure Carolyne as well will talk about this.  Where students are known well.  Where they are – where teachers are there to form a safety net to make sure not just the academics but their social and emotional needs are met.  That if you have those relationships that parents are a part of that process, that that's important as well as a part of a comprehensive approach.
And then the third has to do with continuous improvement.  Where you are consistently using data to look at both the improvements in the school as an organization but also in student achievement.  But what makes this different is that all of the seven principles that are a part of these three large buckets are implemented synergistically.  And it's that that makes the difference.  So it's not one and then a second one or we skip one and do another.  It's all of those.  And developing implementation strategies to customize that implementation.
The next I just wanted to focus on what implementation looks like.  Examples of practice.  So with instruction, you would go into a school and see higher order thinking.  You would see literacy and numeracy being implemented across the curriculum.  And personalization, every student would have an adult advisor, an advocate, that sort of go-to person for the student.  There would be redefined roles for the school counselor.  There's a case management system.  For organizational changes, joint accountability for outcomes, database decision making.  Distributed leadership.  Are some of the examples.  And as Carolyne talks about it at the school level, you'll get better images of what it looks like when you have these seven research based principles enacted in a school.
The evidence.  It's always the question that's asked.  If you do all of these things, what is the evidence that they are successful?  And ISA has had two external evaluations.  And both evaluations show that students in ISA schools outperform their comparison peers in other schools in almost all areas of student performance.
And so we were really pleased when the external evaluators were able to show that we were making a difference with the fidelity to the implementation of the ISA model.
The evidence also that we are most interested and we're proud to report was the evidence around student college enrollment.  College persistence and college success.  That our students were going to college at a much higher rate than comparison students.  They were persisting beyond the first year.  And we know if students persist beyond that first year that they're more likely to go on and to become college graduates.
We had groups of students then who had been a part of the ISA approach for four years and the evaluators looked to see where were those students.  And more than 80 percent of those students were either graduated – had either graduated from college or they were still in college.  And the college success rate is much higher than it is nationally for all groups of students, but especially for students of color and low income students.
So we had evidence then that the approach was actually making a difference in terms of student outcomes.  And recently the ISA model was endorsed by the US Department of Education as an evidence based whole school reform model.  Which requires that there be at least one evaluation study that meets the What Works Clearinghouse standards.  Which in itself, as you know, is a high bar to achieve.
So according to the US Department of Education, the SIG funds, the whole school reformer, is now a fifth means for which SIG funds can be used.  And when the ISA model was identified as being an evidence based model we were the only organization that had met that particular standard.  So that gave us further indication that the work that we were doing was making a difference.
The implementation path, folks will often ask us, so what does this mean?  How does the ISA model get implemented?  And we provided sort of the steps in doing that.  I would like to point out that it's a – that expert coaching – it's an expert coaching model that's used to build the capacity.  That schools are working with school coaches.  They're working with content area coaches.  These are persons who have demonstrated their own expertise and their own success.  And they are – they are helping schools build their capacity.  But if we are to work with schools, then there are schools who share the same values that I had pointed out earlier in terms of our theories of action.  And if a school is interested or district is interested and share those values, then we will begin a very close conversation with them and go through the processes that are outlined on the slide.
The – but there are some conditions that are necessary for success.  And one of those is that the role of the school district itself is critical.  It's more top down support for bottom up change.  That the district has to reculture itself so that it's able then to provide the support for these schools.  To give schools more autonomy over some key decisions involving people, involving time, involving budget.  The policies and the practices in the districts need to align with what the schools need to be supported in the work that they way.  And the districts have to make sure that there are adequate resources.
Now the model does not require that there needs to be a huge infusion of new resources.  There can be some repurposing of existing resources.  But at the same time there will need to be some additional resources to make sure for the professional development, for the coaching that schools will need.
And then the last point I'll mention in terms of conditions is the human capital capacity, because we all know that having strong teachers and strong leaders in our schools makes a major difference in student achievement.  And so you want to select people who are committed to the social, academic and emotional development of their students and who take responsibility and accountability for student success.
So I would say that it's a supportive district office, as well as the human capacity, the focus on human capacity development.
And the last is just a quote that we use at ISA that is sort of describes our work in terms of all the civil rights for which the world has struggled and fought for 5,000 years the right to learn is undoubtedly the most fundamental.  By WEB ____.  And we believe that that is what ISA is doing.  Is providing that right for students.
Bob Wise:    Thank you very, Dr. House.  And let me just say to our viewers that all of Dr. House's PowerPoint will be archived and available to you.  So, Gerry, the ISA model fundamentally changes both the culture and the practice within high schools to erase the need for remediation in college and it also gets at the heart of true college and career ready implementation.  The outcomes are impressive, and in just a moment we're gonna see what it looks like at a school site.  But let me state what I've stated earlier which is that ISA is the only federally approved whole school reform model developer for high schools receiving school improvement grants.  And if your school district or school is interested in becoming an ISA partner district or school, please visit the ISA website at httwww.studentachievement.org.  The link to the website is available at the URL at the bottom of the screen.
So now let me turn to Carolyne Quintana, principal at Bronxdale High School in the Bronx, New York.  But before we do let's also hear from the Bronxdale students themselves.
[Video, 00:25:00 to 00:26:33]
So students clearly are the best ones to tell their story.  So, Carolyne, Bronxdale High School is a relatively new small high school borne out of a larger comprehensive high school that was struggling with low achievement and shockingly low high school graduate rates.  As a SIG receiving school, can you tell us what implementation looks like at your school site and how utilizing ISA's resources and framework helps to inform rigorous inquiry based teaching and learning at Bronxdale?
Carolyne Quintana:    Yes, thank you, Governor Wise.  Whether it's on a video or promoting at an open house, I love to her and to watch students and our staff talk a little bit about what we do and how we do it.
So Bronxdale is a newer small high school.  We just celebrated our first graduating class this year.  We're co-located on the campus with four other schools and we have a D75 school located within our own school.  We've grown each year.  We're projected to start next year at over 450 students.  So we're getting a little bit bigger as we go.
And as Dr. House pointed out, we meet the criteria of most of the urban high schools, particularly those located in the Bronx, with students who are coming from impoverished households, low literacy levels, low math levels, who may or may not have challenges that are preventing them from being able to move – from previously having been able to move forward in the world of academics.
For us though it's important to meet the needs of all of our students.  Those coming in at a level ones and twos, as well as those at those levels three and fours.  And as Dr. House pointed out, and I'll talk about a little bit more in a minute, we want to make sure that we're creating an environment where students have an opportunity to engage in rigorous work regardless of what level they're coming in knowing and having.
In order to do that work, personalization is incredibly important.  For us that means personalizing the programs and using data to determine what different courses kids can go into.  Thinking about what teachers have and know in terms of teacher talent and background.  Thinking about specialties for our special education teachers so that we can partner special education teachers with co-teachers based on whether they have a science background, a math background, a literacy background.  And that way they can be most effective for our kids.  And then also thinking about what kids want to see.  What are those courses that students would really like to be a part of?  What are those clubs that are going to engage students beyond the academic school day?  So that we're really creating that environment out of what all of our community can provide and wants.
We do provide those targeted interventions for those kids who do come in below level.  And those may include incorporating programs that are established, like ___ 180, into our literacy classes.  That may include creating a bridge program for those students who are coming in on the cusp, level twos.  So that we can get them at that grade level that we need them to be at.  At that literacy level for the regular school year.
In terms of implementation, so thinking about the ISA approach that Dr. House mentioned earlier, it's interesting.  When I interviewed for the position of principal I was asked what my ideal school would be.  And my response was a school where students are – know how to and are encouraged to ask questions.  A school where they are encouraged to take risks.  Make, break, try again.  And a school where they care and are cared for.  And when I was given the opportunity to lead Bronxdale High School and saw that we were an ISA partner school and learned about what the ISA does, I knew it was a perfect fit.  It really was the way of making sure that what I valued and believed in was a part of what we were doing at the school level.
Dr.  House mentioned it as imagining high school differently.  Reinventing the way that we approach school.  And I think that following those three buckets or those three categories really allows us to do that.
Those three categories that are part of the ISA approach have become part of our PD plan.  They are the way that we apply for the SIG grant and the SIG continuation plan every year.  We've aligned those three buckets or those three categories to the quality review.  We've aligned them to the Danielson framework.  So that those pieces or those mandates or those citywide structures that exist become part of what we do and not something else in addition to what we do, but rather how does it fit within that ISA model.
Those three buckets also inform the resources that we seek out and whether that's personnel, partnerships or even how I align my budget, it has to do with looking at that college prep teaching and learning, looking at personalizing our environment and building relationships and looking at continuously improving ourselves.
In terms of the actual implementation.  So we had an opportunity to – I had an opportunity to meet with the ISA and then was given a chance to interview my school coach.  And I think that that was a really important step in making sure that my connection to the ISA and my partnership with the ISA was personalized.  My relationship with my coach is one where he comes with a great deal of experience.  He has opened very successful schools of his own.  And rather than giving me answers or telling me what to do, has an approach that is very typical of the ISA of asking questions that force me to figure out the answers that meet my school environment's needs, that meet my population's needs.  But that also resonate with what I believe and what I'm capable of doing and what I value most.  And so instead of feeding me information, he allows me to create that personalized environment and that very unique school model.
Everything we do comes back to how we believe students learn best.  And according to what we have identified as our particular school's needs.  And so together we draft a plan with the coaches.  I meet weekly with my school coach.  We visit classrooms.  We seek what's going on in terms of instruction , what the students are doing, what teachers are doing, to determine what needs to happen next.  I meet monthly with the content coaches and my school coach to insure that what we are saying is happening is in fact happening.  And wherever there are gaps that we can identify what we need to do in order to improve the instruction and help move the school forward.  But it's always based on what our school is doing, what we value and what we have in place.
The coaches also help me with something that's very important for our school.  We value a team model.  Having grade teams – excuse me.  Department teams, committees for a variety of tasks including curriculum development, including programming.  And the coaches really help not only to help the team leaders to establish agendas and make sure that they're moving in the right direction, but they help me to insure that I can support the development of team leaders as leaders.  They were masterful teachers.  We picked them as leaders.  But they don't necessarily come with the skills that it takes to lead your group of peers.  And so coaches have been really great about helping me to figure out how do you coach up those masterful teachers so that they can be effective leaders and so that we can distribute the big responsibility that we have of leading a school and leading that school reform.  So it doesn't just reside in my lap, but with all of those team leaders and the other constituents of my school community.
One really great part about the coaching that I have is that they also will align themselves and, you know whether it's because we happened to be connected in how we think about education anyway, but they align themselves with whatever practices our school has in place.  If there are particular programs or approaches that we have established or that we think are important, my coaches learn them.  My coaches make sure that they help to promote them.  They don't work against anything that we may have going on there.  And I've worked in other environments where regrettably the coaching sometimes either contradicted or went against a lot of what was going on in the school.  And in this particular case it all is always seamless.  We're supporting one another.  And it really helps to make sure that my teachers are getting better at meeting the needs of the students.
The coaches also provide us with opportunities to visit other schools.  One of the great benefits of being an ISA partner school is that I have partners.  I have likeminded principals who are struggling with the same issues, who are celebrating some of the same accomplishments.  And so to be able to seek out their advice or to visit their classrooms or to have my teachers meet with their teachers so that we can figure out what's best for our students is not only helpful it's a really great sign of being part of a true community invested in the betterment of all students.  And I really appreciate being part of a community like that.
In terms of the college prep teaching and learning in my classroom itself, so that bucket of college of prep teaching and learning, it all is under the framework of inquiry based instruction.  My school coaches have been instrumental in helping my teachers to really figure out what does inquiry look like in the classroom.  And whether we have brand new teachers or teachers who have been teaching for 10, 12 years, and some even longer than that, what does inquiry really mean in the classroom?  And if that's not what you experienced when you were a student or when you went through teaching 101, what does it look like when you're now in this particular environment with the students that you have in front of you, with whatever skills they have and whatever needs they have, how do you really get them engaged in rigorous instruction, inquiry based instruction so that kids are asking questions, making discoveries, positing.  So that kids are really the ones doing and learning how to seek out more.
And for us that looks like questioning and discussion.  Really making sure that kids know, that our teachers are trained on the great books methodology so that they have learned how to teach students to develop and ask big questions and to be a part of big dissuasions in the classroom.
My coaches help me across all content areas.  With argumentative writing.  And what that looks like.  And because it's such a big push at the school we've made that our local measure of student learning for all teachers.  So that argumentative writing, questioning and discussion, don't reside only in the humanities.  They don't reside only in science and math.  But across all of my courses.
My coaches have been a really big part of helping me to better understand how to teach teachers and support teachers in the development and how to give actionable feedback.  So that students really understand what do I need to do next to get better.  What do I need to do next to master this particular school or meet this particular standard.  And that comes through the kind of feedback that we give students.  And then for me that's also about the kind of feedback that we give teachers.  And the coaches are really instrumental in that as well.
We value experimental learning.  That's something that we can't do exclusively by ourselves.  You know it costs money.  It means going out of the building sometimes.  And so one of the things that we're really big on and part of what, you know I've been able to do through the network of colleagues and then through my own local community is to establish partnerships to maybe do that.  So whether students are engaged in dissecting sharks or whether they get to go out snowshoeing so that they can write about local greenspaces in New York City, we do that through partnerships.  And I think that that's a really important part of giving students an opportunity to experience in order to learn.  And it really helps them to concretize those concepts that they're being exposed to in the classes.
Our classes are longer.  They're 60 minutes long.  I'd like them to be longer.  We'll see what we can do for next year.  They're inclusive.  So that students are in classes that may or may not have students who are English language learners, students with disabilities, students who may have had interruptions in formal education, all within the same classroom.  So that they can be part of bigger discussions and be part of generating questions and making those discoveries too.
Last year we rolled out for the first time capstones.  Which are a really big endeavor.  So senior exit projects for the first time.  And while the kids grumbled and groaned the whole way through, at the end they were all very, very proud and pleased to have been a part of it because they felt like they got to do the kind of learning that was really personal and that engaged them and that was going to move them beyond high school with something that genuinely interested them.  And teachers were able to see how each of these kills that they had taught them along the way became part of that larger capstone.
For next year, and the work that we did over the summer at the ISA summer institute was to develop performance based assessment tasks or larger projects that come with portfolios and presentations for each grade level.  So that we're not just waiting for the capstone in senior year but rather starting with ninth grade.  That's the work that the coaches will be helping us to develop as well.
Another piece of our college prep teaching and learning, and one that's been, you know genuinely a learning process for us has been about developing our college and career office.  And that means developing a dedicated college and career counselor, insuring that our advisors are aware of their responsibility in promoting college and career awareness and readiness.  The ISA provided us with an opportunity to apply for a grant and we got it to us Noviance next year so that we have access to an online system that will allow us to house the work that students do.  Provided us with training as well.  And then through the ISA and then through teacher's college, whether it's Increst or ___, we've been able to take advantage of workshops and coaches to help support our college and career office as well.
And then there's that piece that is the really high expectations that the ISA sets for all of their schools.  So that we are trying to meet a higher graduation rate and that we know that we have the support of either the ISA or our colleagues in figuring out how to get to that point.
The part that I think is really important, and Monica and I were talking about it earlier today too is building relationships and personalization.  That's probably my favorite bucket of the three.  And that's, you know we value the role that every staff member plays in the socioemotional development of every student and in the development of our community.  And that's a really big part of insuring that our school is successful is being able to foster that community and it allows students to work in an environment where they feel safe, where they feel valued, where they know that people care about them, recognize them.  And that they're more willing in that – Monica said earlier, you know they probably go to school more.  They're more willing to be a part of what happens in the classroom when they know that you know them.  And so that's a really big piece for us.
So we've been focusing a great deal on putting in place either traditions or training that allow us to build and foster and sustain community.  We also work very hard – one of seven of the principles is distributed counseling.  So working very hard to insure that folks really understand what that means.  That that counseling happens in your classroom, in the hallway.  With you as an advisor.  Through the types of assignments and the types of conversations that you have with students.  That's a really big part of moving students forward.
We put in place a great number of celebrations and whether that's assemblies or award ceremonies or even those that look like dinner parties and other festivities.  But those celebrations, whether academic or around those traditions that we have in place, help us bring in students and family and staff members, sometimes being silly, sometimes around more academic or formal pieces.  But they help us to build that community and help to insure that everyone is a part of that school.
And then the piece that I mentioned earlier too was those community partnerships.  This is big work.  We can't do it alone.  We need other folks to do it with us.  And so whether we're talking about the Rotary Club, Montafuer Clinic, Leman College or even those partnerships that we have through organizations like Lincoln Center, the Vital Theater or Opening Act, that any of those organizations really help us to move forward what we think is important work and keep students engaged during the school day and after school.
Another really big piece of building relationships and personalization.  One that we've been working on a great deal.  Particularly in the last year.  Is that of building restorative practices.  Becoming a restorative school is a lot of work.  You know over the past three years we've been building up a youth court and opportunities for students to take on other approaches that allow them to take responsibility for their actions or for behaviors that are not appropriate that don't necessarily involve discipline in a traditional sense.  You know whether it's a letter of apology or some community service, or it's participation in a restorative circle.  That there are other ways that we can teach students how to be responsible for their actions, how to communicate with one another and how to build up the community around them.  I think that that fits under those ISA principles and part of what we're trying to build up in terms of building relationships and personalizing not only our school but our local community.
We have been rolling out for the past year circles.  And it's been a challenge in that it's a little bit of a different approach.  Fortunately, it fights right in with our inquiry approach to instruction as well.  And one of the things that has been really important for us is making sure that everyone was trained.  So anywhere from the school secretary to myself, we've all been trained no practices.  And I think that's a really important part of any reform strategy  or reinvention of school is to make sure that from the top down we all know and we have all been a part of whatever we're putting in place at the school level.
Bob Wise:    So let me break in, cause what I appreciate is there's so much here.  I really appreciate at every point you've always been emphasizing the student.  Let me ask a student.  Or an alum I should say.  Monica Moore, you're an alumnus and from what we know about your success it's working.  __ __ __ also, let me just say thank you very much for going into teaching.
Monica Moore:    Thank you.
Bob Wise:    Because you truly bear out the success of ISA by the fact that you've chosen to go into this very important profession.  As a recent college graduate and now an elementary school teacher with your own, developing your own practice in education, tell us how you're experience at an ISA high school helped prepare you for your post-secondary trajectory.
Monica Moore:    Thank you for having me.  It's lovely to be here and always talk about my experience with Brooklyn Prep and ISA.  I loved them so much.  My belief that my high school experience was very, very interesting.  We were first graduating class when we came in.  There were less than ten people running the school.  Very, very small.  And just speaking to what Dr. House said about from bottom up, you know in order to get you need top down support in order to have bottom up sort of reform and change.  We were included – students are really at the bottom when you think about it.  It's not just teachers.  It's not just schools.  It's really students who are at the bottom of that model.  And students were always included in all of the important decision making.
I remember my third year we went to a new school and students were a part of that.  What neighborhood would we be in?  What would the culture be like?  And this wasn't difficult for us to approach or really to go along with these changes because we had been so used to questioning the things that were happening around us for a very long period of time.
That's one of the things that I really appreciate about my high school experience is that they really figured out a way to connect student interest to the skills necessary to be proficient or advanced at whatever your interest was.  So if you were very interested in dance there were opportunities for you to maybe cultivate a dance team or to cultivate something and also mold your leadership skills as well as your academic skills.
And what that would look like when you were in college around people who were used to having those opportunities and being leaders.  How could you feel competitive with them.  There were plenty of opportunities for us as students to really develop our interests as well as the skills necessary to feel as if we were doing justice to those skills or doing – or doing the best that we possibly could.  And I really loved that.
When I was Brooklyn Preparatory one class that I really remember – it happened late at night.  I was taking AP English, but we also had the opportunity to take Latino literature with Michael Shallow and discuss what it's like to – we were reading Bodega Dreams at the time.  Discussing what it's like to how can a community build itself up if people are tearing it down that live in a community.  So asking those types of critical questions all times.  Not just at one time.  Not just during test time.  But at all time and really making that level of critical thinking available to students and familiar to students.  So when you got to DePaul University or Brandeis or whatever school you went to, it didn't feel unfamiliar.  You didn't feel like you were doing something you hadn't done before.  Or at least had the opportunity or exposure to, you know really just participate in.
So I really – I'm really thankful for the teachers that I had at that time to not just saying, you know what is it that you're interested in, but what are you interested in and how can we make you great at it?  What skills can we offer you to make you better at these things that you really want to do with your life.  And I think that's part of the ISA model is that students become lifelong learners.  Not just learners when they're in the classroom and not just learners when they're in the school environment.  But that they can take all of the skills that they learn while they're in school and apply them to the world and use them to make sense of the world that's happening around them.
Bob Wise:    So, Monica, let me ask you, at the time that you were going through the ISA process, were you aware that your preparation was different from some of your peers who might not be at the school?
Monica Moore:    Yes.  Very aware.  For starters, my school was 106 students.  I lived in a community that had two really large high schools and the populations of those schools were well over twenty-five hundred each.  With one administrator.  And 50, 60 teachers.  Plenty of teachers.  Plenty of students.  And one thing I really attribute to success at an ISA school is what I like to call the ratio of responsibility.  You know who's accountable for what.  You know where to go to.  You know who to talk to.  You feel as if the school is not just a place that you're going but a place that you belong.  I think that's really, really important.  We were talking earlier, me and – Carolyne and I, about why students would want to come to an environment like that.  Why students would want to be at a place where someone knows your name.  Or someone just knows that maybe you like the stars or you like cooking.  And how we can make these skills relate back to everything we're learning at education.  I think that was really important.  And there's space in the room to do that when a teacher has a small amount of students or just that a school is administering or working with a smaller amount of students in general.  It makes it so much possible to really dig into the deep interest of every student.  And not just how do we get all of everyone to reach every single standard.  It's impossible and you don't know what piques a student's interest to begin with.  But I think it's really, really – you're really, really able to do that when you understand why a student might want to learn something to begin with.  And I think that's where the success – it really starts at just the relationships you're able to go.
Bob Wise:    Thank you.  Dr. House, we've just gotten a question in from an administrator, how much flexibility does working under the terms of SIG afford administrators, superintendents and districts?  Under the School Improvement Grant program.
Gerry House:    My understanding of the School Improvement Grant program is that there are four or five now different ways or strategies that districts and schools can use.  And if you're using the whole school reform model, which is what we're talking about, you would have the district – the district is allowing you to have more autonomy over, I don't think it's SIG that's making the requirements.  It's the district that is providing the autonomy for the schools to have more time or more flexibility around time, around selection of staff, around curriculum.
So I don't see it as SIG making that.  The restrictions.  It's what the district is allowing
Bob Wise:    So, I'm sorry, in the few minutes we have remaining let me see if I can get some speed questions in.  Carolyne, we have a question from someone ___ there's no way that our school can fit in another reform or implement recommended strategies due to limited time or resources, the master calendar.  So what do you say to schools that struggle with limited time and/or limited resources but really want to take on this whole school reform strategy?
Carolyne Quintana:    I think time will always be something that you're up against.  I think that the work is important enough that figuring out how to make those changes is important.  I think that it's also something that needs to really resonate with what you believe in terms of how students learn best.  That those reform strategies have to fit within your school model, your values.  And that part of it is about insuring that your staff is adequately trained, supported and that you are consistent in the message that you're sending.  But that it is doable.
The other piece is, and something that my coach reminds me often is you have to be patient.  Whether you're changing culture, whether you're shifting paradigm.  It takes time.  And so we have to be patient and know that there will be incremental changes for that long term bigger shift.
Bob Wise:    Monica, one question comes in, how much student input is considered in this learning model, if any?
Monica Moore:    I think that a lot of student input is considered in this model.  I remember being at Brooklyn Preparatory and being a student there and always being asked, well, what are you interested in and what is it that you want to do?  What clubs would you really be interested in seeing inside of the school?  What classes do you want to take?  Are you interested in AP courses?  Those were all of the – yes, I'm interested in all of those things.  and I'm pretty sure a lot of students would be interested in all of those things but how rarely sometimes those questions are asked or those opportunities aren't presented to students in other schools.  They were always available at the schools that we were at and our input was always taken seriously.
Bob Wise:    So Dr. House, a question from Philadelphia.  Does the model include all earners?
Gerry House:    Yes.  And I think that's the key that you are creating high schools.  That incorporate all learners.  So it's not focusing on one group of students.  But you're creating the school so that all students have access to an equitable and excellent education.  And so as Carolyne talked about, her classrooms are diverse.  There're English language learners, there are students with special needs.  And the focus is how then are you able to create the learning opportunities for all of those students to be successful.
Bob Wise:    So question from Iowa.  What policy changes could help in expanding this approach?
Gerry House:    Well, I think some policy changes have already happened more time.  I know Carolyne was talking about time as well.  I think we feel so pressured to produce quick results that we forget about the long term outcomes that we are looking for.  And if we say that we're preparing students for college and career success, it's going to take five to six years.  And actually to put in place the strategies that are necessary to do that.  And to focus – and I guess our whole focus is on sort of a comprehensive approach.  And if you have the time, you are operating with a comprehensive approach, then you're getting the outcomes that we were able to get through the work of the ISA schools.
Bob Wise:    I think it's worth noting, Dr. House, that the US Department of Education heard from many school leaders that a three year grant period simply was not sufficient.  And so now have extended that period to five years.  It sounds like reflecting exactly what you're saying.
Gerry House:    Definitely.
Bob Wise:    So, Monica, what advice would you give to teachers, counselors and principals that may be observing this to help more students reach the level of success that you've reached and based on the preparation and the support that you received in highs cool?
Monica Moore:    I remember Carolyne saying that we really want to stress inquiry based learning.  But a lot of the what I stress to teachers and educators and counselors all across the country is that it doesn't just happen in class.  A lot of that question asking and really figuring out who your students are and what it is that they're interested in happens outside of class.  And that's when you have teachers who are truly committed to doing that part of the work.  So what they're doing in class counts just as much as all of the conversations that they already took time out of their personal days to really utilize to figure out what would work inside of the classroom.  So really just committing completely to the position, not just what you would do in school, but committing to what it takes from the outside perspective and outside of the regular school day in order to be successful in class too.  So.
Bob Wise:    Is this a model that's – that works only in large comprehensive high schools?
Gerry House:    Well, it's a whole school approach.  And with a large comprehensive high school, I know Carolyne's school is a small school that was created from a large comprehensive high school.  So size does make somewhat of a difference.  But with a large comprehensive high school you don't have to recreate it into a campus of autonomous small schools.  You can create small learning communities or other smaller structures within the school.  But the smallness allows for the relationships.  It allows for students to be known well by a group of adults.  And for students to be known well by other students.  And to be able to create structures where you can leverage those relationships to get their academic success that you want.  The rigorous academic performance.  So it can be in any school the seven research based principles can be implemented in small settings.  They can be implemented in large settings.  That's why it's a five year horizon to do this.  In one of the slides I sort of outlined what is the approach to do it.  Is that you're working with the school team to actually customize the implementation in either a large school or a small school.  So it works across the board.
Carolyne Quintana:    And there are successful ISA schools that are large campuses.  I think the, you know with a larger school it comes really important is making sure that those principles of distribution, of guidance and leadership are really in place.  So that all of that work doesn't fall on a smaller number of people.  But also that you're building in, as Monica had said, opportunities to get to know students everywhere.  So that you can continue to personalize.  Whether it's by grade level or by houses or however you break up that community when you're in the larger high school.  But that you build in those opportunities to get to know the kids.
Bob Wise:    So, Carolyne, I think you're the one who said 60 minutes is not enough.  And that's true in class and it's also true on this webinar.  But unfortunately we've run out of time.  And so to Gerry House, Carolyne Quintana, Monica Moore, it's been a pleasure having all of you here today.  As we continue to discuss promising approaches to prepare students to graduate from high school, both college and career ready.
I also want to thank our audience for joining us and participating with questions.  A lot of which were answered and unfortunately many more that we weren't able to get to.  For those of you watching that serve students in low performing schools, the strategies outlined today through the Institute for Student Achievement's SIG approved model, are strategies that you can adopt to fundamentally alter practice at you school site.  Thereby insuring that your students are on a path to success after high school graduation.
If you would like to explore how to become an ISA school, you visit the website at the bottom of your screen.  If you missed any of today's webinar or want to share it with your colleagues, archived video will be available tomorrow at  HYPERLINK "http://www.allfored.org/webinars" www.allfored.org/webinars.  We hope you'll join us in future webinars on these important topics.  Thank you for joining us.  Have a great day.
[Music]
[End of Audio]
Categories:
Uncategorized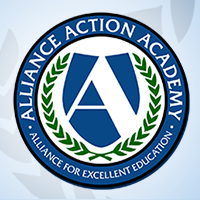 Welcome to the Alliance for Excellent Education's Action Academy, an online learning community of education advocates. We invite you to create an account, expand your knowledge on the most pressing issues in education, and communicate with others who share your interests in education reform.
Register Now
or register for Action Academy below: