Digital Learning Day Planning Workshop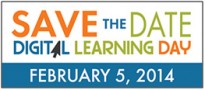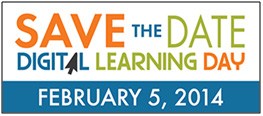 Registration Required
January 9, 2014
7:00 pm – 8:00 pm EDT
The Alliance for Excellent Education
Invites You to Attend a Webinar
Digital Learning Day Planning Workshop
Panelists
Jennifer Barnett, Technology Integration Specialist, Talladega County Schools (AL)
Verda McCoy, Technology Learning Consultant, Ohio Board of Regents/eTech Ohio
Shannon Miller, Teacher Librarian, Van Meter Community School (IA)
Terri Schwartzbeck, Senior Digital Outreach Associate, Alliance for Excellent Education
Please join the Alliance for Excellent Education for a virtual workshop on planning your own Digital Learning Day celebration. Digital Learning Day is about inspiring students, engaging parents, and recognizing great teachers, and this panel of experts will provide ideas and advice to help you elevate digital learning wherever you are!
Jennifer Barnett will share examples of what Talladega students will be doing on Digital Learning Day, including making movies and showcasing products of their project-based learning. Verda McCoy will showcase what states can do, from hosting statewide conferences, to showcasing examples, and providing online learning opportunities for teachers and other staff. And Shannon Miller will highlight the opportunities for libraries to showcase great learning, and share examples including a poetry gallery walk, technology passion projects, and makerspaces. Terri Schwartzbeck will moderate the discussion and panelists will address questions submitted by viewers from across the country.
Inspire, celebrate, and highlight great teaching and learning; make your plans for Digital Learning Day today!
Resources: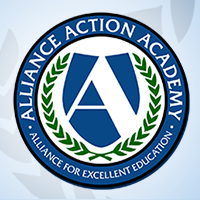 Welcome to the Alliance for Excellent Education's Action Academy, an online learning community of education advocates. We invite you to create an account, expand your knowledge on the most pressing issues in education, and communicate with others who share your interests in education reform.
Register Now
or register for Action Academy below: