Personalized Professional Learning in a Digital Age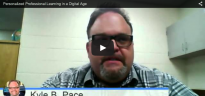 January 8, 2015
9:00 pm – 9:45 pm EDT
Google Hangout On Air
Personalized Professional Learning in a Digital Age
Panelists
Steven Anderson, Digital Learning Expert, Blogger, Author
Tom Murray, State and District Digital Learning Director, Alliance for Excellent Education
Kyle Pace, Instructional Technology Specialist, Lee's Summit School District, Missouri
On January 8, 2015 the Alliance for Excellent Education hosted a webinar in its Project 24 leadership series. Project 24 is a systemic planning framework around the effective use of technology and digital learning to achieve the goal of college and career readiness for all students. This webinar focused on one of the most important aspects of school transformation: personalized professional learning.
For years, the top-down, one-size-fits-all approach to professional learning has been prevalent in schools across the nation. Educators are often brought into large group rooms and a "sit and get" model of professional learning is utilized. Quite often, educators are left feeling frustrated and districts wonder why there is little evidence of impact in a traditional model. In recent years, the concept of educators being empowered to take charge of their own professional learning has gained momentum.
During the webinar, Tom Murray, Steven Anderson, and Kyle Pace discussed:
The importance of personalized, professional learning
The ability for educators to connect globally and take charge of their own learning
Professional learning in a Future Ready School.
Mr. Anderson and Mr. Pace are recognized experts in the area of connected and professional learning. Panelists also took questions from webinar viewers and shared ideas for making personalized professional learning not just something to discuss, but something to act upon.
Categories:
Uncategorized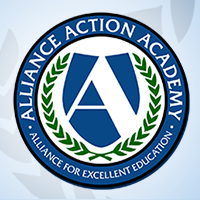 Welcome to the Alliance for Excellent Education's Action Academy, an online learning community of education advocates. We invite you to create an account, expand your knowledge on the most pressing issues in education, and communicate with others who share your interests in education reform.
Register Now
or register for Action Academy below: