Connected and Digital: Improving Learning for All Students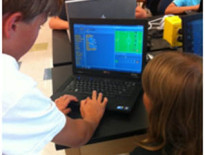 Registration Required
January 28, 2014
8:00 pm – 9:00 pm EDT
The Alliance for Excellent Education Invites You to a
Google Hangout Series in Conjunction with the Digital Learning Transition MOOC-Ed
Connected and Digital: Improving Learning for All Students
Panelists
Kim Douillard, Director, San Diego Area Writing Project
Sara Hall, Director, Digital Learning Policy, Alliance for Excellent Education
Bud Hunt, Instructional Technologist, St. Vrain Valley School District (CO)
Mary Ann Wolf, Director of Digital Learning Programs, The Friday Institute for Educational Innovation at NC State University
Please join the Alliance for Excellent Education for a webinar to kick off a Connected Learning Experience for education leaders who are interested in exploring how a digital learning transition can support and encourage connected learning for all students. This webinar is the first in a series of Google Hangouts and will prepare participants to take the Digital Learning Transition Massive Open Online Course for Educators (MOOC-ED) run by the Friday Institute for Educational Innovation at NC State University, in conjunction with the Alliance. Participants can expect a personalized, self-directed, and flexible professional development opportunity that highlights how connected learning should be integral to a student-centered digital learning environment.
Kim Douillard will showcase how the San Diego Area Writing Project develops and implements instructional strategies to ensure that student learning is relevant and connected to their lives in and beyond school. Bud Hunt will share how he supports and mentors teachers in their integration of reading and writing into the curriculum and in utilizing a 1:1 program to help improve student and family literacy. Sara Hall will discuss how educators can participate in this learning experience the potential of the digital learning transition to enable and support connected learning. Mary Ann Wolf will moderate the discussion, and panelists will address questions submitted by viewers from across the country.
Register and submit questions for the webinar using the registration form below. After registering, you will receive an email confirmation. Please check your email settings to be sure they are set to receive emails from alliance@all4ed.org.
Please direct questions concerning the webinar to alliance@all4ed.org.
If you are unable to watch the webinar live, an archived version will be available at all4ed.org/webinars-events/, usually one or two days after the event airs.
Resources: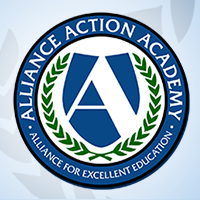 Welcome to the Alliance for Excellent Education's Action Academy, an online learning community of education advocates. We invite you to create an account, expand your knowledge on the most pressing issues in education, and communicate with others who share your interests in education reform.
Register Now
or register for Action Academy below: