Digital Learning Day Community Outreach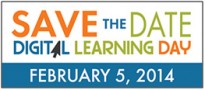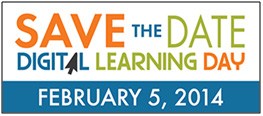 Registration Required
January 23, 2014
7:00 pm – 8:00 pm EDT
The Alliance for Excellent Education
Invites You to Attend a Webinar
Digital Learning Day Community Outreach
Panelists
Andrew Coy, Executive Director, Digital Harbor Foundation (MD)
Zak Malamed, Founder, Student Voice
Terri Schwartzbeck, Senior Digital Outreach Associate, Alliance for Excellent Education
Kim Sharp, Instructional Media Coordinator, Vistas High School Program (TX)
Kamila Thigpen, Project Manager, Afterschool Alliance
Sherri Wilson, Senior Manager of Family Engagement, National PTA
Please join the Alliance for Excellent Education for a virtual workshop that will inspire and guide you in reaching out to a wide community in your Digital Learning Day efforts. Digital Learning Day (February 5, 2014) is about inspiring students, engaging parents, and recognizing great teachers. This webinar's panel of experts will provide ideas and advice to help you make the most of the day.
Zak Malamed will share ideas about how to get students involved, and Kamila Thigpen will share lessons learned from the incredibly successful "Lights On Afterschool" campaign, and what some outstanding afterschool programs are doing to celebrate Digital Learning Day, including the Digital Harbor Foundation in Baltimore. Kim Sharp will share some of the exciting events taking place in the Klein Independent School District (Houston, Texas). Sherri Wilson of the National PTA will provide insights on parent outreach. Terri Schwartzbeck will moderate the discussion and panelists will address questions submitted by viewers from across the country.
Inspire, celebrate, and highlight great teaching and learning; make your plans for Digital Learning Day today! Learn more at DigitalLearningDay.org.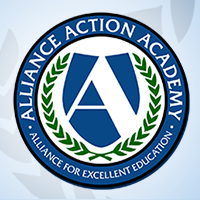 Welcome to the Alliance for Excellent Education's Action Academy, an online learning community of education advocates. We invite you to create an account, expand your knowledge on the most pressing issues in education, and communicate with others who share your interests in education reform.
Register Now
or register for Action Academy below: