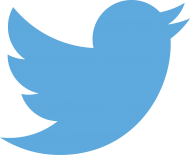 January 21, 2014
1:00 am – 2:00 am EDT
Twitter
Twitter Chat: #edtechchat – Digital Learning Day edition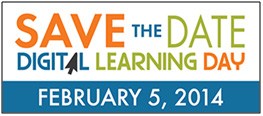 Digital Learning Day is about giving every child the opportunity to learn in a robust digital environment everyday, with the goal of success in college and career. Join the nationwide celebration of innovative teachers and common-sense, effective applications of digital learning in America's schools that support teachers, improve learning, and provide options for students to achieve at their highest potential. As Digital Learning Day approaches, the Alliance for Excellent Education is pleased to cohost and co-moderate #edtechchat on January 20, 2014.
To participate, simply follow along on Twitter using the hashtag #edtechchat. For more information about Twitter chats, check out A Quick Start Guide to Participating in a Twitter Chat (PDF).
Learn more about #edtechchat and read archives of previous chats at http://edtechchat.wikispaces.com/.
Please direct questions about this event to tschwartzbeck@all4ed.org.
Categories:
Uncategorized