Culture Shift: Making Innovation Contagious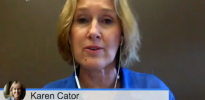 Registration Required
February 9, 2015
9:00 pm – 9:45 pm EDT
The Alliance for Excellent Education Invites You to a Webinar
 Culture Shift: Making Innovation Contagious
Panelists
Karen Cator, President and Chief Executive Officer, Digital Promise
Tom Murray, State and District Digital Learning Director, Alliance for Excellent Education
On February 9, 2015, the Alliance for Excellent Education and Digital Promise held a thought-provoking discussion on what can be learned from the nation's most innovative schools.
On March 13, the Alliance will bring together millions of educators, students, and advocates to celebrate the fourth annual Digital Learning Day. Each year, Digital Learning Day highlights promising schools and districts that are using time and technology differently and effectively to personalize learning. Not only has Digital Learning Day become a platform for encouraging education innovation, it provides an opportunity for the education community to reflect on the strategies, practices, and policy reforms that result in more students graduating from high school prepared for college and a career.
There is a lot to be learned about the defining characteristics common to the nation's most innovative schools. During this webinar, Karen Cator and Tom Murray talked about lessons that could be drawn from the schools and school leaders highlighted through Digital Learning Day and Digital Promise's League of Innovative Schools. They discussed promising strategies and tactics, their impact on teachers and students, and the role of school culture in supporting school innovation. Cator and Murray also addressed questions submitted by viewers from across the country.
The Alliance for Excellent Education is a Washington, DC–based national policy and advocacy organization dedicated to ensuring that all students, particularly those traditionally underserved, graduate from high school ready for success in college, work, and citizenship.
https://all4ed.org
Digital Promise is a national organization working to accelerate innovation in education through its League of Innovative Schools. The League is a unique national coalition of 57 school districts in 27 states that serve more than 3.2 million students. http://www.digitalpromise.org/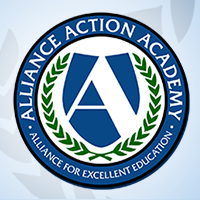 Welcome to the Alliance for Excellent Education's Action Academy, an online learning community of education advocates. We invite you to create an account, expand your knowledge on the most pressing issues in education, and communicate with others who share your interests in education reform.
Register Now
or register for Action Academy below: