#engchat: Digital Learning Day Edition
This live event has concluded.
Archived video and audio will be available soon, usually within one business day.
February 4, 2014
12:00 am – 1:00 am EDT
Digital Learning Day is about giving every child the opportunity to learn in a robust digital environment everyday, with the goal of success in college and career. Join the nationwide celebration of innovative teachers and common-sense, effective applications of digital learning in America's schools that support teachers, improve learning, and provide options for students to achieve at their highest potential. As Digital Learning Day approaches, the Alliance for Excellent Education is pleased to cohost and co-moderate #engchat on Thursday, January 30, 2014.
Learn more about how to build support, inspire others, and engage students, parents, and teachers with a special #engchat co-hosted by Digital Learning Day.  Whether you plan a celebration that is supersized or simple, you can be a part of a national – and international – movement that is about making EVERY day a Digital Learning Day.
Some questions to consider:
What are your favorite digital tools to support student writing?
What are some great tools to encourage student reading?
How have digital tools improved learning for your students?
How have digital tools empowered you to improve your teaching?
How will you celebrate Digital Learning Day? #DLDay
How can we make every day Digital Learning Day?
How will you celebrate Digital Learning Day
For more information about Twitter chats, check out A Quick Start Guide to Participating in a Twitter Chat (PDF).
Learn more about #engchat at www.engchat.org. Please direct questions about this event to tschwartzbeck at all4ed dot org.
Tweets about "#engchat"

Categories:
Uncategorized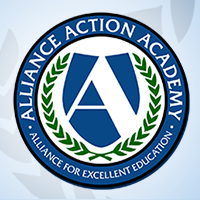 Welcome to the Alliance for Excellent Education's Action Academy, an online learning community of education advocates. We invite you to create an account, expand your knowledge on the most pressing issues in education, and communicate with others who share your interests in education reform.
Register Now
or register for Action Academy below: