Teaching for Deeper Learning for All Students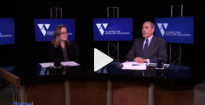 February 2, 2016
7:00 pm – 8:00 pm EDT
The Mike Sussman Studio
Teaching for Deeper Learning for All Students
Panelists
Elizabeth Foster, Vice President for Strategic Initiatives, NCTAF
Monica Martinez, NCTAF Commissioner and Senior Fellow, William and Flora Hewlett Foundation
Laura McBain, Director of Education Leadership Academy, High Tech High Graduate School of Education
Bob Wise, President, Alliance for Excellent Education
On February 2, 2016, the Alliance for Excellent Education (the Alliance) and the National Commission on Teaching and America's Future (NCTAF) held their third webinar in a series designed to explore the conditions needed to support great teaching for deeper learning. The promising practices, recommendations, and lessons learned will inform a collective effort, led by NCTAF, around supporting great teaching.
This webinar focused on a vision for what deeper learning looks like and the teaching to support it. It explored what research and best practices support educators in providing all students with opportunities to develop the competencies they will need to succeed in the future?
Panelists took an in-depth look at building a culture of collective responsibility to ensure all students have access to deeper learning. They also discussed creating conditions to support deeper learning, including new roles for teachers along with sufficient time for professional learning and collaboration.
Bob Wise, president of the Alliance and former governor of West Virginia, moderated the discussion. Panelists also addressed questions submitted by viewers from across the nation.
Additional Resources:
Resources on Deeper Learning
Please direct questions concerning the webinar to alliance@all4ed.org. If you are unable to watch the webinar live, an archived version will be available at https://all4ed.org/webinars approximately 1–2 business days after the event airs.
Bob:    Good afternoon.  I'm Bob Wise, president of the Alliance for Excellent Education, a nonprofit education policy and advocacy organization in Washington DC.  Thank you for joining the Alliance and the National Commission on Teaching and America's Future, or NCTAF.  You can also participate via Twitter.  We encourage you to tweet about this webinar using the hashtag #allfored or @NCTAF that you see in the left corner of the video window.  This is the third in a series of webinars with NCTAF during with which we will explore the conditions needed to support great teaching for deeper learning.
As many of you may already know, deeper learning refers to the competencies, knowledges, and skills that students must develop to succeed in the 21st century.  Our panelists will describe the vision for deeper learning along with the kind of teaching that supports it.  So often we zero in on what students need, obviously the most critical element, but we also sometimes seem to neglect how teachers need to be supported to ensure success.  Well, that's what we're talking about today.  Over the next hour we will discuss the best ways to support and advance professional learning opportunities for teachers to utilize deeper learning strategies so that all students regardless of gender, race, socioeconomic status, or zip code have access to a world class education.
Joining us in our studio is Elizabeth Foster, NCTAF vice president for strategic initiatives, and joining remotely via Skype is Monica Martinez, senior fellow with the William and Flora Hewlett Foundation and a NCTAF commissioner.  Also joining us by telephone is Laura McBain, director of the Education Leadership Academy at High Tech High Graduate School of Education.  We will meet them in just a moment.  Like most of our webcasts, the live event you are watching now is fully interactive.  If you would like to ask questions about webinar guests, please do so using the form below this video window.
We will turn to your questions from time to time throughout this webinar.  To set the stage for our discussion, I would like to share a few thoughts about the deeper learning movement.  This is a topic very important for students and teachers, as well as the work we do here at the Alliance and the prosperity of our nation as a whole.  In all fairness, deeper learning is simply what highly effective educators have always done.  They engage students through innovative relevant learning experiences.  The problem however has been that U.S. public schools have tended to offer a two-tiered curriculum.
This means that some students, largely white and relatively affluent, have had opportunities for deeper learning, while other students primarily from low income families and students of color, these students have been focused almost exclusively on basic skills and knowledge.  Making deeper learning opportunities more equitable is imperative from both a moral perspective and an economic perspective.  This is an important time to reexamine the goals of public education and the conditions for supporting great teaching.
After more than ten years, members from Congress from both parties came together in December to reauthorize the next Elementary and Secondary Education Act.  This is known as the Every Student Succeeds Act, ESSA, or as I will call it here, "Essa."  This bipartisan bill signals important shifts in education policy.  In fact, ESSA includes changes in support of a deeper learning agenda.  A few of these key wins are on the slide, and more information can be found at www.deeperlearningforall.org.
The new normal for our public education system must ensure that all students graduate from high school, having mastered core academic content and able to communicate their ideas effectively, think critically and creatively, work collaboratively to solve problems, and manage their own learning.  Ensuring all of our students graduate from high school with deeper learning competencies and skills means they must be better prepared for college, career, and life.  This is not only critical for their futures, but let's be frank about it, also for our nation's future as well.  So how do we make this a reality?
Let's turn now to our guests who bring a focus to deeper learning from the teacher's perspective.  First we'll hear from Elizabeth Foster.  Elizabeth is the vice president for strategic initiatives at the National Commission on Teaching and America's Future or as I said earlier, NCTAF.  Elizabeth manages NCTAF's research and policy analysis projects, program evaluation, and contributes to NCTAF's development and direction.  We're pleased that you are joining us for this important discussion.  Elizabeth, let me open with you and let's jump right in.  What is NCTAF's interest in this issue?
Elizabeth:    Well first, Bob, thank you so much for having me here today and for this partnership between NCTAF and the Alliance.  It's really something we value and appreciate, so we're looking forward to a good discussion today with our panelists.  I'll start by saying that as you mentioned earlier, NCTAF has always been focused on high quality teaching, and we're interested in deeper learning because this vision of the skills and the content knowledge that students need to develop is what we all want for our students and for our future.  Mastering content, collaborating, communicating, these are the skills that prepare students for the future, and these are the deeper learning expectations.
So to meet these expectations we need to focus on teaching, the shifts that are required in teaching practice and teaching roles, and in the way schools and districts support those teachers.  NCTAF has recently launched what we're calling a great teaching initiative in order to bring people together around a vision for the future of teaching and learning.  We host discussions, write papers like that one we'll talk about today, have webinars like the one we're doing today, all in order to discuss the ways teachers and schools are preparing students for successful futures.
One of our goals in doing this is to share out stories of what people are doing in order to realize deeper learning outcomes for students.  In addition, we're convening regularly one- or two-day long discussions about different aspects of teaching, really trying to dig into what it takes to teach for deeper learning.  These are major shifts for a lot of teachers, many of whom were prepared in a very different way, so we want to give them an opportunity to discuss what they're doing with their colleagues, with policy makers, with teachers and policy makers from other districts and states.  We have held these discussions around teacher evaluation and accountability, teacher preparation, effective uses of technology, and we have one coming up soon on how to ensure that all students have access to great teaching.
As you mentioned the equity issue around deeper learning is critical.  It's especially important right now because of the expectations on students and teachers are shifting, the demographics of students are shifting, and today's schools are not designed to prepare students for the world they will enter.  As you mentioned, we have high expectations for our students.  What's a little bit different these days is that we now hold these expectations for all students, not just some students in some neighborhoods or those we determine belong on a certain track but for all students.
So this is a very big shift and a major undertaking, so it's especially important that we focus on putting conditions in place that support teachers to undertake these shifts.  We need to focus on their learning, their development, their collaboration, and their progression towards becoming experienced educators.  What we talk about in our new paper that we'll hear about in greater detail today, is the need to establish a culture of trust and professionalism, to cultivate a shared sense of responsibility for student learning.
These are not my students and those are not your students.  These are all our students, and we talk a lot about the need to use time for professional development in meaningful relevant ways, and we talk a lot about the need to facilitate collaboration among professionals so they can really better understand their students' learning needs and how they need to teach to address those.
Bob:    So Elizabeth, before we jump to talking about the paper that NCTAF has just released, there are many schools that are still operating with a very traditional industrial model of schooling, one size fits all, the proverbial sit and get method of instruction where delivering content is the norm and the main expectation.  So this is light years behind what you've described and what I know that Monica and Laura will be talking about as well.  Can you talk a bit about NCTAF's work going forward to move us towards this vision of the future of teaching?
Elizabeth:    Sure.  Yes.  First I'll start by pointing out that while it's true that there are many schools that are still working in the industrial model, there are examples of good work going on in all kinds of schools across the country and in classrooms within industrial model schools as well.  So our efforts are focused on highlighting what is working as well as highlighting the conditions that need to be in place to change teaching and learning.  Part of our initiative is to really share out what we've seen at schools like the ones we'll hear about today, like the ones our commission visited in Denver, so that we can really get a sense for what we're looking for when we talk about what the shift from the industrial model looks like.
So in a school like the one we saw in Denver, we saw teachers and students who have good, strong, deep relationships.  Students were engaged in their learning.  They were proud to share what they were learning, and in a lot of cases they often had a pretty good sense for what was different about the school they were in now and the school they were in previously.  So one of the things that we are doing at NCTAF is really highlighting those voices, letting teachers and students tell the story about what can be different going forward.
So you asked about how NCTAF's work is going to help move us forward.  We'll come up with a report this spring that will share out all of these examples and we're building a set of recommendations based on what we're seeing across the country.  We'll highlight stories about improvements in classrooms, stories like the ones you'll hear today where Monica describes how a teacher works differently in a classroom in order to facilitate students owning their own knowledge.
We'll share out examples about professional learning communities that really work, learning communities in which teachers work collaboratively to examine student work and provide feedback that allows students to reflect on their own learning process, and we'll really look at what it takes to reorient a school in order to achieve deeper learning for all students.  Part of what we'll also do with this initiative is remind people about how teachers can be the solution to some of the major challenges we're facing in education.
While we acknowledge the capacity building that's needed around some of these shifts in education, we also wanna be clear that teachers organized in collaborative teams and focused on student outcomes can really help drive the change we wanna see in all of our schools.  So we'll advocate strongly for supportive teaching policies like some of the ones we've mentioned especially around using time more effectively, promoting collaboration, and embedding responsive professional learning.
Bob:    So before turning to Monica, let me ask you one final question.  You mentioned the new white paper that NCTAF has just released titled How Deeper Learning Creates a New Vision for Teaching.  Can you give us an overview about the paper and of course most importantly where the audience can download it?
Elizabeth:    Sure.  Well I mentioned the paper a little bit in the beginning, but what this paper does is draw from eight case studies that Monica and her colleagues developed by visiting schools across the country in all different contexts that are implementing deeper learning.  What we wanted to do with this paper was really draw out what was different about the teaching in these schools, what the strategies were that helped teachers facilitate deeper learning for students, and what the conditions are that are in place in those schools.  We made recommendations about providing teachers some opportunities to collaborate and be curious learners themselves, and make suggestions about how teachers can connect with community resources and partners, which is also a critical piece in supporting teachers in this endeavor.  And you can find the paper at www.nctaf.org.
Bob:    Thank you, Elizabeth.
Elizabeth:    Thank you.
Bob:    And so now next joining us via Skype from California is Dr. Monica Martinez.  In 2014 Monica authored the book Deeper Learning: How Eight Innovative Public Schools are Transforming Education in the 21st Century.  She's also a co-author of NCTAF's Deeper Learning white paper.  Monica, thank you very, very much for joining us today.
Monica, you have been directly involved with the deeper learning movement almost from the beginning if not the beginning.  In your book you talk about eight innovative deeper learning schools.  So if we can, let's talk about your book and what you found out about what teachers are doing differently in these schools.  What are we learning from schools that have embraced teaching for deeper learning?
Monica:    Yeah.  Thank you, NCTAF and the Alliance for having me and thanks for the great questions, Bob.  So the slide you're looking at is actually the six strategies that I identified in my book after I went to these eight different schools, but it wasn't really just these eight different schools.  To Bob's point, it was my previous experience with the deeper learning network and just working in education over 20 years or so.
So there's six strategies, but if I really simplified what these schools are differently to Bob's questions, is that the practices these teachers engage in is they shift the focus from schooling to learning.  They do this by connecting with students, connecting with subjects, but also connecting to real life.  So this means that students are active.  They're getting out of their seats, they're getting online, and most importantly they're getting out into the community.  They're getting out of schools, into businesses, into research institutions, and the reason why they're doing all of that is because they're applying what they have learned.
So it was great to hear students always tell me "At this school I never have to ask why we're learning something", or another student who shared with me "At an average school you study for a test and that's it, but at my school you're excited to retain the information because you're always using it, you're always applying it."  So to me that is really kind of the essence of what these schools are doing differently is that students are applying what they're learning because they're connected.
Bob:    So we know, Monica, that there are more than 600 deeper learning schools around the country at least.  The research by American Institutes for Research tells us that these students are showing superior outcomes when measured against peers in comparison schools.  So I'd like to talk for a moment about the school leader who sees these results and wants to improve student outcomes by incorporating deeper learning strategies in his or her school.  What needs to be in place to help educators produce similar results?
Monica:    That's a great question and the next slide gets to this bigger picture, the theory of action, but more directly to what you asked, Bob, about the leader, is the leader really has to stop and take the time to create a shared vision by the community and by the teachers, the students and other stakeholders, about what they want to see students know and do, right?  And so like when I would ask these principals before I went to visit them, "What do you wanna see your students do?" they were so clear in identifying the learning outcomes, right?
One teacher said "I want them to be comfortable with learning on their feet.  I want them to be able to give evidence when they answer questions when they're sharing their opinions."  One principal said "I want them to be resilient and to not step back when they have their first failure."  So it really is so simple as it starts with vision, but then you have to have that shared and collective vision.
So the theory of action actually doesn't pick that up and so I always like to add that piece to it, but then if you look at the theory of action on the slide, the very first thing you have to do is create this really strong school culture where students feel cared for, where they feel trusted, where they feel respected, and then it really gets us to Elizabeth's point about conditions for teachers, is that then we have to make sure that teachers are functioning as principals in a collaborative community, and that's where the principal is really important here, the leader of that school, because they have to make sure the teachers understand that they are trusted as well and that they should be following the values and the outcomes that have been stated for the school, but that they have the time to work together to really plan for deeper learning, to really work with each other about what they know about each of the students and where they're struggling and where they're doing well, everything that Elizabeth talked about.
That shared planning time is so important and it can be used for so many different reasons.  If we can't lay down that foundation around a strong school culture, if we can't lay down that condition where teachers function as professionals and they're trusted and they're working collaboratively to design learning experiences for students then we're never gonna get to the place where teachers are able to design meaningful learning experiences for students and therefore where students are actually actively engaged in the deliberate practice of all these different kind of learning outcomes we wanna see our students have.
Bob:    So designing learning for different students.  In your book you focused on schools with high percentages of students of color and students from low income families.  Would you talk a moment about how teaching for deeper learning can be adapted to different contexts and made to work for all students?
Monica:    Yeah, I mean I think that's the beauty of when we have a very clear vision about what we want our students to know and do is we don't really have to adapt our teaching, we have to connect with our students and really shift all of our teaching to that enquiry-based function of teaching, right?  So I feel like I go to every school, any school I go to tomorrow, I will see some teachers who are enacting some of the practices I identified in my book in most every school I visit.  If I go visit a district I'm gonna see some whole schools, all of their teachers doing this.  It's just to your point at the beginning of this webinar, this is not the new norm.
So I think if we start with the expectation and we're very clear about the learning outcomes that our students have to develop, then we will shift our teaching practices, and when we do that we do need the collaborative time to work together, teachers have to be really proficient in how they scaffold learning for students, we have to provide extra time for our students if they're grade levels behind, and we have to put structures in place where you get to know students well so you understand what makes them tick, what their passions are.
But when I went to these schools I saw these kind of deeper learning practices work for the homeless student whose house was burned down by gang members and ultimately went to Harvard, to the working class student who was just so bored and disengaged with her school so she had been so bored, to Manny who was an immigrant who was taking high level math and engineering classes his junior year of high school at college, to a high income African American student who was one of the top in her class after her freshman year at Stanford because she's this math whiz.  So these kind of teaching practices work for all students across the entire learning continuum, but I think we really have to think about what do we want our students to know and do, and that will help us shift as leaders and that will help us shift as teachers.
Bob:    Just a personal note, it's a very critical time for this because with the passage of the Every Student Succeeds Act, which I mentioned earlier, every state and every school district during the next year to year and a half has to develop certain plans of which they now have the chance to – they've got their much greater flexibility, and so now they're going to be developing plans around accountability and assessments, but what you do in that is you're determining what it is your student goals and learning outcomes are.  So I see this as a seminal moment not because of the federal level but at the district and state level to take this opportunity to incorporate this into those plans that you're going to be developing anyhow and it gives you a chance to come back and say this is what we want for all students.
There's a lot more to come on that and the Alliance will be providing information on what ESSA means for deeper learning and teaching, but as I say, this is a seminal moment I think in a lot of ways.  Let me flip back to Elizabeth and then I'll turn to Laura.  So Elizabeth, the general public sometimes feels like we're asking teachers to take on too much.  What are your thoughts on that and the conditions and types of support that need to be in place to help a teacher handle this type of teaching?
Elizabeth:    Sure.  Well we do ask teachers to take on a lot, and especially right now we're asking teachers to take on and manage several different types of shifts that are going on just as the one you're describing, the demographic shift that we talked about earlier, but teachers are doing this.  They are doing this already as we've heard from Monica today and as we've seen at NCTAF in our own work, schools that are not considered deeper learning schools or teachers who are not considered deeper learning teachers are doing this kind of strategic learning design work that Monica was talking about.  But at NCTAF we talk about great teaching as opposed to great teachers because we really believe that it takes a collective effort to adapt to these kinds of shifts.
So we don't talk about turning an average teacher into a great teacher.  We talk about the great teaching that evolves from this kind of collective, collaborative work with a clear focus on student goals.  I think that Monica outlined the conditions really well here.  I mean she talked about establishing a learning culture.  It's critical that for students' development and for teachers' development that we have this approach to learning that allows for flexibility and that takes time.  There are ups and downs and there are cycles of revision and reflection and that happens for students and that happens for teachers as well.
I think the shared responsibility for student learning we've talked about.  One key element here is to trust teachers as professionals.  Most teachers are making moment-to-moment decisions in the best interest of their students, and they need to have the freedom to switch between roles, to choose the appropriate strategy or the appropriate tool, and to ask for help when they need help with a particular challenge in their classroom.  Again we always come back to this main condition, which is they need time.  Teachers need time to develop their practice, to adapt to learning and using new strategies, to run through ideas and debrief and reflect with their peers and colleagues.
So that time piece, we always come back to it, but it's time in the day for professional learning and it's also looking at the amount of time some of these strategies take to evolve and develop and become part of a teacher's individual practice.  So I think that we're big fans of the average teacher at NCTAF.  I think there's a lot put on their plate and our next webinar could be about things we need to take off teachers' plates so they can focus on this kind of work, but I do think this is an opportunity for all teachers in all schools.
Bob:    Well thank you, Elizabeth.  Let's now bring Laura McBain into the conversation.  Laura is joining us remotely via telephone from San Diego.  She is the director of Education Leadership Academy at High Tech High Graduate School of Education.  The High Tech High network considered part of the deeper learning schools movement has its own set of principles around organizing schools, teaching, and learning.  Laura, thank you.  We're delighted to have you with us today.  For those who may not be familiar with High Tech's schools, Laura, would you provide a bit of background on how it got started and what the founders were looking to accomplish?
Laura:    So I think much of what we've been talking about with respect to adult culture and changing the practices of teaching and learning is really at the core inception of High Tech High.  We started with one school in 1999 and have grown to serve around 13 schools K-12 in San Diego, California.  At the inception of High Tech High, one of our challenges in San Diego was to find adults and educators who are willing to work in the high tech industry and so our founder Larry Rosenstock who had been on the New Urban High School project along with Ted Seizer and Debra Myra had really developed High Tech High around the New Urban High School principals, which is around this idea of a common intellectual mission, which is again how every student can succeed.
How do we do heterogeneous grouping?  How do we have a common intellectual mission on no tracking?  Another key element of course in our school is this idea of personalization, of how do we have every student finding their voice and their choice around in their work and in the passions that they want to perceive within projects.  Then I think particularly the last piece, which is what Monica was getting at, is this idea of an adult world connection.  How are students designing and creating work for the real world?
So much of the work around High Tech High is centered around these three design principles of a common intellectual mission, which means every kid can succeed, and how do we design work so that every student is thriving in a classroom situation.  The second piece of course is how are we designing work where we have multiple opportunities for access and challenge within the work, which means a differentiated classroom environment.  For us that looks a lot like interdisciplinary projects, it looks like small groups, it looks like inclusive education, it looks at how the teachers have students have less teachers throughout the day so that projects and classrooms are not siloed effects but much more across the day, and then how do we have kids really going out into the work and working with adults at the inception of the work and not in the aftermath of the work that they're doing.
So we're working with industry professors, we're working with scientists, we're working in service to community projects, design thinking, really around work that is of value to the student and is of value to the world.  I think the key element that I think Elizabeth just touched on is this other piece about the adult culture.  So one of the things that we really look for when we're thinking about, when we started our school, is how not only to design schools that are gonna help students flourish and thrive, but ultimately how are we designing an adult culture where teachers have the support, the collegiality, and the congeniality to investigate their wonderings, grow together, and really explore their own practices?
So when we're hiring teachers and we're looking at the adult culture in schools, we're looking for people that are really designers, that are reflective practitioners and are really thinking about themselves as leaders.  Every teacher in our school is a leader.  Every teacher in our school is a designer.  Every teacher in our school is a reflective practitioner.  They see themselves beyond an English teacher.  They are project based, they are deeper learning leaders and teachers designing experiences for students, and so we are mindful of language.
We say we design our teachers, they are facilitators of learning, not simply teachers of an English content.  So I think much of our school has been around how do we cultivate this adult learning culture where teachers feel supported to investigate and get better but also innovate?  I think someone who's been here now, I've been here at High Tech High for about 15 years and I think that's probably the most distinct factor of our school is this adult learning culture where really adults are pushing each other to succeed in service of the work of their kids.
Bob:    So if you could expand some, how does High Tech High facilitate the type of teaching we're talking about so far today?  Can you paint a picture of teaching and learning at High Tech High, how the teachers and the students engage in new ways of teaching and learning that differs from the average school?
Laura:    Well I think Elizabeth just mentioned at the very end it's this question of time.  One of our aims around teaching and learning is how do we create a learning environment for our students?  So it starts early.  It starts with our hiring process.  It starts with a two-week inception, an orientation where we train teachers on how to do projects and deeper learning work.
One of the challenges is that when we've been doing teacher preparation is that teachers have not had a lot of experience doing deeper learning work, and so one of the first things that we do is we engage teachers in a deeper learning experience going out into the field, having them experience what it feels like to actually have a growth mindset, to design something for the world, because they need to be able to do it themselves before they can do it with students.  Then also looks like daily staff meetings.
As Elizabeth said, the time is of essence, so we have a staff meeting in our school almost every day where teachers are bringing their wonderings, they're bringing their improvement science plans, they're looking at how they are designing classroom experiences, how they are designing projects, how are they assessing their students on these different aspects of deeper learning.  That is a through line throughout all of our teaching and our learning throughout our school.  For students, if you were to walk into our schools it's gonna look different in every classroom and in every school that we run.  You will see students designing projects, you'll see the students in a Socratic seminar, you'll see students interviewing people in the field.
We just had 200 students add on an academic internship location where they spent four weeks working in a nonprofit or for-profit company designing work for companies in collaboration with them.  So I think the key for us when you're walking into a High Tech High school is are kids engaged in work that matters?  Are they thinking deeply with each other, and are they engaged in a dialogue with each other about their work?
One of our kind of through lines is when we walk into a classroom we're looking for engagement, not simply obedience.  So in our school we're really, really mindful of how we engage and talk with our students and talk with our adults about what teaching and learning is supposed to be, and so we build in a lot of time in our morning staff meetings during the summer and during our formal professional development programs like our graduate school education to help teachers think deeply about the experiences that they're on.
Bob:    So Laura, the ultimate to me in High Tech High wanting to make sure teachers had what they needed in order to engage in deeper learning teaching was that High Tech High has received state approval to certify its own teachers, a pretty unique approach.  Why did you feel it was necessary and can you talk a bit about the High Tech High Graduate School of Education?  How is it differing from other educational preparation programs?
Laura:    Yep.  So High Tech High received authorization to credential and license its own teachers as a district interim program in about 2004, 2003, and then in 2007 we actually started our own Graduate School of Education.  It's one of the very first graduate schools that's embedded in a K through 12 institution.  Our graduate school functions very much like you would imagine a medical center.
We use our classrooms as residence for graduate students for their own teaching and learning, and so for us we really believe that the graduate school, we now offer for us we have ongoing residencies, we have leadership academies that I run, we offer an MED, an educational leadership that is focused on deeper learning and equity, and then we run a whole center now on equity and innovation across schools looking with all these different networks around the state of California about how they can use improvement signs to increase deeper learning activities and equity within schools.  For us, our graduate school is different in the sense that most of our work is learned by doing.
We have teachers designing projects in classrooms.  They are doing action research and improvement science with their students.  They're designing projects and they're really focusing on the application of theory.  We try to do a model of about 80 percent practice and 20 percent theory, although it always mingles up, but the question is how is the learning that they're doing in our classes and our graduate school applying themselves to the settings that they're in.  We really wanna merge theory and practice in a very deep way that's personalized for those schools and for the teachers that are in those programs.
Bob:    So Elizabeth, let me follow up on that and ask, so High Tech High has created its own Graduate School of Education to make sure that its teachers are prepared.  Do we see these trends emerging in other schools of teacher education and preparation?
Laura:    Right now we get around 5,000 people that are coming, and we have schools and partnerships that are creating their own professional development programs, their own licensing programs around the country and around the world because as Elizabeth and Monica said, what they're striving for is not simply just a graduate program but a culture of learning for adults.  So there's definitely a movement across all different programs within California and the U.S. about how do we get teachers to do this type of work.
Bob:    Thanks.  Elizabeth, anything to add?
Elizabeth:    No, I mean I think Laura has answered it well.  I will say that what we're seeing is an increased emphasis on clinical experience and teacher preparation so that teachers are really experiencing the kinds of schools and classrooms that they will go into to teach.  For us at NCTAF I think future teachers who learn how to teach in a deeper learning focused classroom is really a way to turn the tide, and I think that because a lot of the teaching strategies that lead to the deeper learning outcomes are more active and dynamic and engaging and there's sort of a sense of trusting the teacher to make decisions about how to reach individual students and how to learn more about their backgrounds and sort of engage their families and communities.  We are thinking and hoping it's a more attractive way for – it'll keep teachers in the profession longer and cut back on some of the attrition that we see especially in high needs schools because it's a really engaging, changing, millennial type friendly environment.
Bob:    So let's turn to questions and we have a bunch of them.  You all have generated a lot of interest.  From Fairfax, Virginia we have a question.  "Does the field have an agreed upon definition of deeper learning, and if so, is it based on learning science?  What is a scientific understanding of how humans learn?"  Who wants to start with that one?
Monica:    I'm happy to start with that.  The Hewlett Foundation was very strategic when they started this initiative in that they had the national academies of science do a very in-depth study about that.  I don't have the actual citation, but I certainly would be happy to follow through with you.
Bob:    Well we'll put it up as well on the archive version.  Thank you for pointing that out.
Monica:    And the fact is that all six of these competencies fit in three areas in this research report: cognitive, interpersonal, and intrapersonal.  So these are research-based outcomes, but at the end of the day they're very similar to a lot of other labels and jargon that people are using, "21st century learning", "social emotional learning."
Now you have execute with agile and flexible intelligence.  You have common core, next generation science standards, and it really is not about the label you've placed on these outcomes at this point.  It's about your district or your school or your community really saying what do I believe and value for my students in terms of what they should be able to know and do.  Start with the end in mind and then you'll develop the kind of culture and teaching practices necessary to achieve those.
Bob:    Anyone else on the science of learning?
Elizabeth:    That's good.
Bob:    You referenced the National Academy's NAS report and we will put that up.  I think that's critically important as well as I mentioned earlier an AIR report that's just come out looking at a number of schools, plus Monica, your own book does a lot to document the effectiveness of deeper learning.  You mentioned something that I think is critically important.  We're talking about deeper learning and we've defined it here, but as Monica points out, there are a number of initiatives underway with greatly similar desired learning outcomes and Partnership for 21st Century Learning, Next Generation Learning Challenges and so on.
A lot of this came together in November at the White House for a White House summit on next generation high schools, but what I took away from that is there was a central agreement on the outcomes, and indeed a lot of people looking for similar processes although perhaps by different names.  And so I see a critical mass that's developing, and that's why this discussion of teaching is so important.  It's one thing to talk about the desired student outcomes and the student is the center of why we're all here.  It's the teacher that gets us there and why this discussion I think is important.
Let me keep on this theme some.  From Bethlehem, Pennsylvania a question, "Why are so many educators talking about deeper learning but so few have actually made the fundamental changes in approach that are necessary?"
Monica:    I'm happy to answer that, and I think we're at a really good, exciting time.  Some people have hidden behind the assessments, right?  That we don't have the appropriate kind of assessments to measure these different learning outcomes or that we've been so focused on the standardized tests that are out there that teachers don't feel they have the flexibility and the opportunity to teach that.  I think those arguments are very fair, but I also think again it takes that deep will.  I do believe there's a lot of assessments that are coming out now that will address some of these issues, but also I just think we have to realize sometimes our own contradiction in what we say and do, right?
So we say that we want students to have a strong academic foundation and understand key principles and concepts, but when we teach we only make them memorize facts or recall these facts on a test.  We say we want students to think critically, but then we spoon feed them answers or we give them discreet tasks instead of allowing students to conduct an extensive research and analysis, or we say we want students to be collaborative, but we have them learn passively through direct instruction instead of giving them opportunities to work with another.
So these are kind of examples that I'm talking about with the end in mind.  We say we want one thing, but we really just don't do it, and so we really have to just kind of walk the talk, and if we're clear about what we want then how do we design learning differently for that?
Laura:    I can jump in, 'cause I think there's an easy way to get started too.  Most of my work in our academy and our graduate school is working with the wonderings that the folks from Fairfax are wondering about, how to get started, and I think that there is a fear and there's the assessment piece that Monica eloquently defined, but I also think there's a simple way to get started with deeper learning.  Most of us in our lives have had deeper learning moments, experiences, and so I think we have these list of competencies, but one thing that we've done quite a bit in our graduate school is we've asked people to describe a moment when they've had a deeper learning experience.
They describe it, they share it, they define the elements of that, and more likely than not what happens is they end up describing the deeper learning competencies, these "a-ha" moments, these moments when they collaborated, they learned something deeply, they shared their learning with others, they developed a new understanding of who they are and they developed their voice.  So when we're starting to work with educators, we don't necessarily start them and say "You must have these competencies", but where in your life have you had these moments?  Understand and connect with that, and then we design from there.
I think one thing that's also _____ _____, we wanna design all of these things, but as a classroom practitioner myself working with teachers, there's very simple things you can do in a classroom tomorrow, giving students some open-ended tasks, giving them some times to think, share, and reflect with others around questions that don't have a discreet answer.  That is a deeper learning structure you can do tomorrow, giving your students a question, having them turn to somebody else and really discuss how they got to their answer and why.
There are small steps that every teacher can take to help students develop a voice and unpack the content that they're doing that doesn't have to be a massive robot that changes the world.  It could be as simple as how are you having students daily reflecting on the work that they've done and talking to each other about the work and sharing their work with others.  Those can be habitual practices for deeper learning in any classroom.
Bob:    So Laura, you raise a very important point in which I'd love to follow up on with Monica and Elizabeth, is that here are steps that an individual teacher in a classroom can take.  My question comes is how long can that teacher continue that, or does there need to be an overall environment as that student moves from class to class, teacher to teacher?  That's I guess part number one, and number two then is what's the role of school leadership in creating that deeper learning environment for teachers?
Monica:    Well I think it's really hard to build on what Laura said because it was prolific and all-encompassing, but I think that is the challenge, that if I'm in one class that I am just loving because it's relevant and it has real experiences and I'm able to apply my learning, and then I go into another class and I'm not doing that, then I don't have that consistent exposure.  So I love what Laura said is that maybe what a leader does, because whole school change is really hard in terms of going from classroom to classroom, is really start with these basic small habits and practices that Laura referred to, and questioning is a great place to begin.
When I would interview the students for my book, I remember one of the great quotes one of the students said, but many of them said the same thing practically, everything at this school is "Why?"  My teachers always wanna know why.  "Where'd you get that?  Why'd you use that piece of evidence?  Why are you gonna do a presentation?  Why are you gonna do a debate?"
So I think Laura is kind of giving these simple kind of habits of mind that we can create, and so again going back to that leader, depending on how big of a shift the leader feels that he or she can make, is you can create some small habits, and then of course what you can do and what High Tech High and these other schools do so well is you really create these teacher-led professional learning moments where teachers are sharing with teachers.
So if you have that one great class that is engaged in these practices that are really connecting with students, then have that teacher provide professional learning to other teachers.  Another way to do it in some of the large schools, and this is one of the middle schools in the book that does this and I've seen other larger schools that do this, is you start by teaming.  So maybe by grade-based teaming or by houses.  So you have to find some smaller structures where you can kind of protect and create these types of practices and then you push them out across the school.
Elizabeth:    If I could just underscore what Monica is saying there in terms of principals supporting opportunities for teachers to work and learn together collaboratively, I think that sometimes there's a very important aspect of teaching that we can't always see, and that's the willingness to share with colleagues, willingness to reflect and examine your own practice, changing the way you approach different strategies in the classroom.  That's not always visible immediately, and when a teacher especially is sort of learning a new approach to her students, it's not something that is perhaps you can see in a visit or even in your own colleagues.  So I think the principal, the school leader really has a responsibility to sort of provide that time and a structure for reflection and sharing out what you're finding in one classroom with other classrooms.
Bob:    So we spoke earlier about deeper learning being something that all students should be able to have.  We're getting a wide range of questions but essentially the same one from New York and Texas among other places.  Have these practices been tried with children with special needs such as attention deficit disorder and learning disabilities?  What's the likelihood of success?  What's the experience?
Monica:    Well I know I was talking to a couple of special ed teachers recently, and then I'll toss this over to Laura 'cause she has firsthand experience, but what they say when you talk to special ed teachers is "These are the practices that I do."  So these practices are very consistent and again work across the continuum of students, but more importantly, and I think Laura can probably talk better about this, is that these students are working in groups with other students.  One of the things about the culture at all of these schools is that they really instill a collective responsibility of learning by all.
So that means students are collectively responsible for their peers learning as are teachers, because it really is a community.  So students across different disabilities work with students across other abilities and it's very much a big team approach, but the practices that are used here are highly effective because of the relevancy, because of the connections that are being made to real life, but I'd love to pass it on to Laura my colleague who has firsthand experiences with this.
Laura:    I'm gonna add on to that 'cause I think the structures for students who are challenged by school regardless of whether they're students with special needs or they have a disability that is coming up in school.  I also think the question around engagement, currently I'm working with in my academy and one of my programs we've been working with a school in Chicago.  It's on the Southside of Chicago.  Many of the students are coming from low income families.  The school had a high truancy rate before we started.
They had an exhibition of learning where students were showing their deeper learning projects, and this is a high school.  98 percent of the students are showing up to school when they know that their work matters to the world and beyond them.  That did not happen before.  So this question about – one of the things I think that works primarily particularly around the structures, is why am I doing this work?  This question of mindset and agency, which is a key competency, is my voice matters and people are coming to see it and they wanna hear from me.
That I think is probably the most transformative impact of deeper learning is I'm not coming to school 'cause someone tells me I must do this math problem.  I am designing a mathematical sequence for someone beyond the world, and I think the grit piece, the agency piece, and the developing of this growth mindset is what's transformative for any kid, but I think even particularly for kids who are struggling or felt that school was not a place for them.
We had a student last year in a school in Chicago who had not shown up to school and he had struggled to do the assignment, and yet he showed up on the day of an exhibition with a quote for his essay 'cause he wanted to turn something in because he had a sense of belonging, and his quote was "It's tough to be a Black boy in Chicago" and he decided to show up for exhibition and he wanted to turn something in.  So for me that is the power of deeper learning.  It's not just the strategies, it's the transformative impact on kids and them realizing that they have a voice in their learning and they have a place in this world.
Bob:    So Laura, one place I saw that this weekend was watching with a number of California school superintendents the Ted Dintersmith movie Most Likely to Succeed, which of course has a large profile of High Tech High.  I was struck in that and I just wanted to ask you to comment.  I was struck in there's a lot of discussion about how teachers feel about their teaching and what's different about their teaching there than perhaps traditional schools.  Is that a fair reflection on that?
Laura:    Absolutely.  I think it goes back to, and I'll turn it over to Elizabeth as well, I think this question of people's reaction to their school.  I mean the film has been really – it's been a launching pad not to emulate what I think we're doing at High Tech High but have a discussion amongst the adults of what they want the teaching and learning to be in their community.  I think that film in and of itself is a place for people to start the conversation.
I think we are mindful of the fact that the schools we have are graduate school and we are not dictatorial in how we think teaching and learning should be in any place, but what we are trying to do and I think the film does a nice job, is begin a conversation in a community about what people want to do and what there needs to be for their students.  I think that's kind of the power of that film.
Bob:    So let's pick up on that because from Parker, Colorado that conversation is obviously underway.  From this question, "The school in which I work is considered very successful as measured by graduation rates, ACT scores, and the percentage of students accepted to universities.  Often reforms are directed to failing schools, but more recently many are advocating for radical change even for a successful traditional comprehensive high school.  Our parent community for example would not be supportive of this kind of change."  How do you deal with that?
Monica:    So thank you for that question from Parker, Colorado.  Also Parker, Colorado, "Go, Broncos."  So I think that's where you really have to start working with the parent.  So in the community that I live here we tried to bring in New Tech into one of the high schools here, very traditional high school, they're doing well with colleges, number of kids who go to college, and they pretty much got run out of here by the superintendent and the parents.  When I used to be the president of New Tech we went into a very high wealth community in Texas and we had a lot of pushback, but the principal worked very deeply with parents.
Then once the parents saw the success, suddenly people were lining up days ahead to be able to get their high school students into that school.  So you cannot do enough with your parents at this point.  Hold meetings with them and do exactly what Laura said about that question.  Have them talk about what was meaningful to them for learning?  What made them learn?  Have them talk about values for learning.
I'm in the middle of revising my deeper learning planning guide, but I actually put those questions in there and have a process about how you can reach out to the parents and create a process for them to have input, because you need that shared and collective vision for them to give you space to do what you want.  Feel free to email me and I'll send you the exercise 'cause it's not out yet, but it's all free and everything, but you've got to start really with the parents.
Laura:    I don't think it's an either/or scenario as well.  We have students from all these different schools that we work with that are independent schools that are making this shift, not because they know that the ACT and the SAT are important and that of course is important, but what they're looking for beyond college is what they're also getting to focus on, looking at schools in Palo Alto and Google and all these other companies that are finding that it's just not – the test score is not enough anymore.
People need to have these deeper learning competencies that's gonna help them beyond life.  So the schools that someone from Colorado was talking about, people are asking for that.  We work with a number of independent schools that are asking this question as well because they know that their kids need to be ready for the world, not just college.
Elizabeth;    Can I just add to that?  This reaching out to the families is important.  I think community relationships are also important, local industries, local businesses.  I think that we need to really appreciate the fact that the workplace has changed and that these deeper learning competencies are preparing our students for the workplace that they will enter.  Business leaders tell us that they're looking for flexible, creative team members who are innovative and can adapt and can absorb information and synthesize it from a lot of different sources.  So I think part of our responsibility is to share that message with parents and community members so that they really understand as Laura says that it's a broader goal.
Bob:    SO quick question as we get up against the final hour, final minutes from _____, Virginia but I think critical.  "In serving as an instructional coach" this person asks, "how does one begin a discussion about teaching for deeper learning that assures teachers they're not having to take on more work to improve student achievement?"  How do you start that discussion in a school that we've been talking about?  Who wants to take that?  We've got to rapid-fire answer on this one.
Monica:    Go, Laura.  This is yours.
Elizabeth:    Laura, can I jump in first and just say that recently there have been a couple of really good papers and studies about what looks different.  Teaching the same lesson about for instance there's a good paper by Magdalena Lampert that just came out about teaching slope and what looks different in a deeper learning setting than in a traditional setting.  So that's one way to start, I think.
Bob:    Good.
Laura:    We've been working quite closely with Camille Farrington and her work on creating positive mindsets with students and young adults, and her work on disruption, a sense of belonging, and making meaning is the same kind of stereo action that we in theory of change we work with, with adults.  I think how you get started is you have people reflect on something.  They have to experience something and they have to make meaning for it.  If you're thinking of an adult culture, to me those three pieces of what is disruptive, how do you shift a mindset of what teaching and learning is supposed to be, I think that has to happen first and that can happen through a dialogical experience, it can happen through going out and doing a deeper learning experience themselves, but it has to be a shared experience among staff and then they have to make meaning of it for their own practice.
Again that doesn't mean they're transforming every single thing or every single lesson, but what are the things they're doing in their classroom tomorrow that are gonna help kids reflect on their own strategies for teaching and learning, on their own kind of growth mindset and things like that?  Those are the questions, and I think it's not a slide deck.  It's not a Power Point.  It's how do you get teachers engaged in dialogical discussions about their own practice.  I think that's where you start.
Bob:    And Monica, want to wrap up?
Monica:    Yeah.  I would agree with everything and just add maybe have that teacher just team with one or two other teachers and design one project with another teacher, and make sure they have the protected time to do that.  Also let's think about what we can take off their plate, going back to the original question that Bob has asked about the conditions for teachers.  Let's also think what can we take off their plate, but how do we get them to see themselves as part of a team and more powerful when they work together rather in silo?
Bob:    Great.  Thank you very much, and I wanna thank Monica Martinez and Laura McBain from High Tech High as well as Elizabeth from NCTAF.  I just wanna point out, you've got resources that you may not have had before we started this, so let me tick them off.  First of all we have Monica's book.  I encourage you to look at it, Deeper Learning: How Eight Innovative Public Schools are Transforming Education in the 21st Century.  We have the NCTAF paper that was released that Elizabeth discussed.  We also have an upcoming NCTAF report that will be out I think you said spring or summer?
Elizabeth:    Spring.
Bob:    Spring.  I would encourage you to visit the High Tech High website, and I would also encourage you when it comes to a community near you to see Most Likely to Succeed, a very engaging movie by Ted Dentersmith.  So all of these will be listed on our website as well and on the archive version of this.  If you've missed any of today's webinar, you can watch archive video from it at www.allfored.org/webinars and as I said the NCTAF white paper can be found at www.nctaf.org as well as we're gonna list all of the resources.  The Power Point slides from today's webinar should be up by tomorrow morning.  Thank you again for joining us.  Thank you Monica, Laura, Elizabeth very much, and have a great day.
[End of Audio]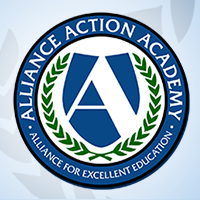 Welcome to the Alliance for Excellent Education's Action Academy, an online learning community of education advocates. We invite you to create an account, expand your knowledge on the most pressing issues in education, and communicate with others who share your interests in education reform.
Register Now
or register for Action Academy below: