How Data Personalizes Learning and Improves Accountability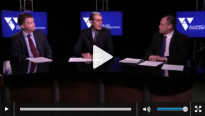 February 18, 2015
7:00 pm – 8:00 pm EDT
Gerard and Lilo Leeds Conference and Advocacy Center Alliance for Excellent Education 1201 Connecticut Ave., NW, 9th Floor, Washington, DC
How Data Personalizes Learning and Improves Accountability
Participants
Chris Kingsley, Associate Director for Local Policy and Advocacy, Data Quality Campaign
Bob Rothman, Senior Fellow, Alliance for Excellent Education
Chip Slaven, Counsel to the President and Senior Advocacy Advisor, Alliance for Excellent Education
On February 18, 2015 the Alliance held an in-depth discussion on how learning data could improve education by offering students a more personalized student-centric approach to learning. This webinar explored how data could provide a way to track performance and hold schools, principals, and teachers accountable.
The use of data is an important tool that allows teachers to provide a more personalized learning experience for all learners, allowing each child to learn in their own style and manner, at their own pace, in order to master—through demonstrated performance and competency—each academic unit and subject necessary for them to ultimately graduate from high school and succeed in life. Personalized learning changes the traditional classroom from one that operates like an assembly line, where every child is being taught in the same manner through a teacher-led lecture, to one that utilizes a portfolio of opportunities operating like a learning path guiding the students to success.
Likewise, data provides an array of information about school performance and practices, rather than a single number like a test score, to show whether a school is succeeding. Systems that provide this information are called data dashboards. Much of the webinar focused on a recently released report written by Alliance senior policy fellow Bob Rothman titled Data Dashboards: Accounting for What Matters.
Panelists also addressed questions submitted by viewers from across the country.
>>> GOOD AFTERNOON.
I AM CHIP SLAVEN AND I WANT TO
THANK YOU FOR JOINING US AND
HAVING THE RIGHT EDUCATION AND
DATA CAN IMPROVE EDUCATION AND
PROVIDING STUDENTS A MORE
PERSONALIZED WAY TO LEARN.
WE WILL SPEND A PORTION OF
TODAY'S DISCUSSION AND
PERFORMANCE FOR SCHOOLS AND
TEACHERS.
IT'S PART OF THE BUILD UP FOR
THE 2015 DIGITAL LEARNING DAY
SCHEDULED FOR FRIDAY MARCH 13th.
I WANT TO ENCOURAGE YOU TO GO TO
THE LEARNING DAY WEBSITE AT AND
LEARN MORE ON THE NATIONAL AND
GLOBAL CELEBRATION OF THE
TEACHING AND LEARNING CAN HELP
YOU AND YOUR SCHOOL DISTRICT
LEARN MORE ABOUT DIGITAL
LEARNING AND PERSONALIZED
LEARNING.
FOR THOSE OF YOU ON TWITTER IT'S
HASHTAG DADY.
WE WANT YOU TO ASK QUESTIONS AND
IF YOU HAVE A QUESTION YOU CAN
SUBMIT IT BY USING THE QUESTION
BELOW THE WINDOW.
I WILL TURN TO THEM FROM TIME TO
TIME AND GET THE PANEL LISTS AN
OPPORTUNITY TO ADDRESS THEM.
I AM JOINED WITH TWO GUESTS AND
FIRST JOINING ME HERE IS
KINGSLEY KINGSLEY AND ASSOCIATE
DIRECTOR FOR LOCAL POLICY AND
ADVOCACY AND DATA QUALITY
CAMPAIGN.
HE HELPS STATE POLICY MAKERS
IMPROVE THE AVAILABILITY AND USE
AMONG LEADERS AND WORKING INSIDE
AND OUTSIDE OF SCHOOLS FOR
SUCCESS.
HE SERVED OVER THE LEAGUE OF
CITIES FOR YOUTH EDUCATION AND
FAMILIES WHERE HE PROVIDED
LEADERSHIP PROGRAM AND TECHNICAL
ASSISTANCE TO CITIES SEEKING TO
USE DATA IN NEW AND MORE WAYS.
KINGSLEY'S AUTHOR IS ON
PERFORMANCE, CITY WIDE
INFORMATION SYSTEM AND
ECONOMICS.
AS A WATSON FELLOW HE STUDIED IN
AFRICA, CHINA.
OUR OTHER PANELIST IS MY FIND
AND COLLEAGUE BOB ROTHMAN.
PREVIOUSLY BOB WAS EDITOR FOR
THE SCHOOL OF REFORM WHERE HE
EDITED THE MAGAZINE, VOICES IN
EDUCATION AND HE WAS A STUDY
DIRECTOR AT THE NATIONAL
RESEARCH CENTER AND LEAD A
COMMITTEE ON FEDERAL TITLE ONE
PROGRAM.
HE REPRODUCED THE REPORT
TEACHING AND LEARNING AT RICHARD
F ELMORE AND LEAD A COMMITTEE ON
TEACHER TEXTING.
BOB HAS WORK WINDOW THE CHIEF
AND NATIONAL CENTER EDUCATION
AND WAS REPORTED FOR EDUCATION
WORK.
HE HAS WRITTEN NUMEROUS REPORTS
ON A WIDE RANGE OF EDUCATION
ISSUES AND EDITOR OF CITY
SCHOOLS.
FEWER CLEARER HIGHER AND HOW THE
COMMON STANDARDS CAN CHANGE THE
PRACTICE AND SOMETHING IN
PRACTICE.
HE HAS A POLITICAL SCIENCE
DEGREE FROM YALE AND KINGSLEY
AND BOB, I LOOK FORWARD TO A
GREAT DISCUSSION.
WE TRULY LIVE IN AN INFORMATION
AGE.
WHEN IT'S USED APPROPRIATELY IT
CAN HELP TO TRANCE FORM
EDUCATION LIKE IT'S DONE AROUND
THE WORLD.
IT CAN IMPROVE THE ACHIEVEMENT
GAP FOR STUDENTS.
IT CAN BE A TOOL FOR TEACHERS
FOR A LEARNING EXPERIENCE FOR
ALL STUDENTS ALLOWING THEM TO
LEARN ON THEIR OWN P STYLE AND
PACE TO MASTER AND PERFORMANCE
DATA EACH ECONOMIC UNIT OR
SUMMIT THAT'S NECESSARY FOR THEM
TO SUCCEED AND GRADUATE IN
SCHOOL AND BE A SUCCESS IN LIFE.
IT CHANGES THE CLASSROOM FROM
ONE THAT OPERATES LIKE AN
ASSEMBLY LINE.
IT'S TO ONE THAT USES A
PORTFOLIO OF OPPORTUNITIES AND
GUIDING THEM TO SUCCESS.
LIKE WISE, THE DATA PROVIDES AN
ARRAY OF INFORMATION ABOUT
SCHOOL PERFORMANCES AND
PRACTICES RATHER THAN A STANDARD
NUMBER THAT YOU GET ON A TEST
SCHOOL.
TO SHOW IF THEY'RE SUCCEEDING IT
CAN BE VALUABLE AND THEY'RE
CALLED DATA DASH BOARD.
ONE WILL FOCUS ON A REPORT
WRITTEN BY BOB ROTHMAN CALLED
DATA DASH BOARD.
ALL ACROSS THE STATION STATES,
DISTRICTS AND SCHOOLS ARE
EXPLORING HOW TO USE IT FROM
OFFERING PERSONALIZED LEARNING
AND ACCOUNTABILITY MEASURES FOR
SCHOOL.
IT HIGHLIGHTS HOW THE DASH
BOARDS CAN GO BEYOND THE TEST
SCORE WHEN ACHIEVING ACCESSMENT
BY PROVIDING MORE TRANSPARENT
AND PRECISE WAYS TO TRACK
PERFORMANCE, MONITOR
ACCOUNTABILITY AND INSURE THAT
MOST STUDENTS ARE NOT LOST IN
THE NUMBERS.
WE WILL LEARN MORE BUT FIRST
WE'RE GOING TALK ABOUT DATA IN
GENERAL AND HOW IT'S USED IN
EDUCATION AND HOW AND THE ROLL
IT CAN PLAY.
WITH THAT I WOULD LIKE TO ONCE
AGAIN WELCOME THE PANELS AND
JUMPED INTO DISCUSSIONS AND
START WITH CRIS.
>> I RESPECT THE VALUABLE WORK
THAT YOU'RE DOING, BUT FOR THOSE
OF YOU THAT ARE NOT FAMILIAR
WITH THE DATA CAMPAIGN, I WAS
HOPING THAT YOU CAN TELL US A
LITTLE BIT ABOUT THE ORGANIZE
NATION AND WHAT ARE SOME OF THE
THINGS THAT YOU'RE WORKING ON
NOW.
>> YEAH, THANK YOU.
WE DO GREAT WORK AND THRILLED TO
BE HERE.
IT WAS FUN TO HAVE THE
OPPORTUNITY TO COME OVER HERE
AND HAVE A CONVERSATION ABOUT
IT.
DATA QUALITY CAMPAIGN MISSION IS
THAT EVERYBODY THAT HAS A STAKE
IN THE EDUCATION FROM PARENTS
AND POLICY MAKERS AND TEACHERS.
EVERYBODY HAS THE INFORMATION
THAT THEY NEED BECAUSE WHEN THEY
HAVE THAT INFORMATION, THEY
MANGE BETTER DECISIONS.
WE CAN POINT TO OVER THE LAST
DECADE OR SO OF WORK IN THE
STATE LEVEL IN TERMS OF THE
SCOPE AND THE QUALITY OF THE
INFORMATION THAT WE COLLECT AND
HAVE, AND WHAT I AM EXCITED
ABOUT IS BOB YOUR REPORTS GOES
TO AREAS TO IMPROVE.
WE CAN JUST GET INTO THAT.
>> WELL THAT'S GREAT.
ONE OF THE THINGS THAT YOU YOU
FOCUSED ON IS STATE DATA AND
STATE LONGITUDE DATA.
CAN YOU TELL US MORE IN DEPTH ON
HOW IT'S IMPORTANT TO COLLECT
THE DATA AND WHAT THEY'RE DOING
WITH IT AND WHAT IS IT FOR
PEOPLE THAT DON'T KNOW WHAT IT
MEANS.
>> YEAH, IT'S AN AWFUL NAME.
I THINK THIS THERE'S A
PERCEPTION THAT THEY'RE PLACES
WHERE THE DATA GETS PASSED UP
AND SITS THERE.
THERE'S A COUPLE OF WAYS IN
WHICH THEY HAVE A UNIQUE ROLE.
ONE IS THAT THEY HAVE MAYBE
BETTER THAN ANYBODY ELSE A
BIRD'S EYE VIEW AND THAT'S
REALLY IMPORTANT.
IT'S IMPORTANT TO POLICY MAKERS
WHEN THEY'RE THINKING OF
INSURING THAT ALL STUDENTS HAVE
ACCESS TO QUALITY EMG CASE.
IT'S IMPORTANT TO PARENTS AND
BEING A BETTER ADVOCATE AND THE
OPPORTUNITIES THAT THEY HAVE.
THAT'S THE HORIZONTAL PIECE OF
THE DATA SYSTEMS AND THAT'S
CRUCIAL.
BEYOND THAT TO YOUR QUESTION ON
LONGITUDINAL DATA, THAT'S JUST
DATA TRACKED OVER TIME ON
SCHOOLS AND SOMETIMES INDIVIDUAL
STUDENTS.
THE INCITE IS THAT THIS IS
REALLY VALUABLE INFORMATION
BECAUSE IT'S THE WAY THAT YOU
GET AT STUDENT GROWTH COMPARED
OTHER SCORES AND SCHOOLS THAT
ARE DOING A TERRIFIC JOB GET THE
CREDIT THAT THEY DESERVE AND
GETTING THE STUDENTS UP TO WHERE
E WITH WANT THEM TO BE AND
COLLEGE AND CAREER READY.
THAT'S ONE IMPORTANT POINT AND
THEN IF YOU HAVE THE
LONGITUDINAL DATA AND THE ABC'S
YOU CAN BEGIN TO LOOK AT WHERE
STUDENTS ARE FALLING OFF TRACK.
RIGHT AND TO INTERVENE EARLIER
AND THE STRUCTURES THAT EXIST.
I THINK THAT WE CAN GET INTO A
COUPLE OF OTHER ASPECTS OF THE
WORK.
ONE THING IS THAT ALL F O
INFORMATION AND THE STATES HAVE
AND THE DISTRICT FOR THAT MATTER
IT DOES NOT MATTER IF WE CAN TO
NOT GET IT TO THE RIGHT PEOPLE
AND TIME.
ONE OF THE FOCUS IS ASKING
QUESTIONS AND WORKING CLOSELY
WITH THE PARTNERS IN SCHOOLS TO
UNDERSTAND AND WHAT FORM THAT WE
NEED TO DELIVER THOSE AND WHAT
NEEDS TO BE ON THEM.
>> YEAH, THAT'S SOME REALLY GOOD
POINTS.
ONE THING THAT'S ALWAYS
IMPORTANT WHEN IT COMES TO DATA
IS ASKING THE LOCAL PEOPLE WHAT
DATA AND THE TEACHERS TO INFORM
THEM.
THIS IS A GOOD TIME TO MOVE AND
TALK ABOUT PERSONALIZED.
BOB, I WANT TO TURN TO YOU.
ONE OF THE THINGS ON THE
ALLIANCE IS PERSONALIZED
LEARNING AND MOVING GO A SYSTEM
THAT UTILIZED PERSONALIZED
LEARNING AND PARTICULARLY IN
WAYS THAT WE CAN ACCELERATE AND
IN SIMPLE TERMS IT ENABLES THE
CLASSROOM TO ADAPT AND THE NOT
THE STUDENT HAVING TO ADAPT THE
NEEDS TO THE CLASSROOM.
BOB, IF YOU CAN TELL US HOW YOU
THINK THAT IT CAN OFFER THE
RICHER AND DEEPER PERSONAL
LEARNING EXPERIENCE AND GIVE US
A DEFINITION OF WHAT PEOPLE ARE
LEARNING AND WHAT IS THAT THAT
WE'RE TALKING ABOUT WHEN WE TALK
ABOUT DEEPER LEARNING.
>> WELL, WE DEFINE IT AS A SET
OF COME PATENCY THAT STUDENTS
NEED TO DEVELOP TO SUCCEED IN
COLLEGE AND THE WORKPLACE AND A
COMMUNITY AS A CITIZEN.
THESE YOU INCLUDE A MASTERY OF
CORE CONTENT, AND THE ABILITY TO
USE THAT KNOWLEDGE TO SOLVE
PROBLEMS AND TO THINK CRITICALLY
AND COMMUNICATE AFFECTIVELY AND
COLLABORATE WITH PEERS.
FROM A DATA POINT OF VIEW THE
SINGLE TEST IS UNLIKELY TO
MEASURE ALL OF THOSE
COMPETENCIES, SO WE NEED A
BROADER ARRAY OF DATA TO SEE IF
THEY'RE USING THEM AND
PROGRESSING OVER TIME.
THE PERSONALIZED ASPECT IS
LOOKING AT GROWTH OVER TIME AND
MAKING SURE THAT EACH STUDENT IS
PROGRESSING AND IT'S NOT WHAT
SPECIFICALLY TEACHERS AND PEERS
CAN DO TO CONTINUE STUDENTS
ALONG THAT SO THAT THEY DO END
UP WITH THE COMPANY THAT IS THEY
NEED TO DEVELOP.
>> ARE THERE ANY EXAMPLES THAT
YOU CAN GIVE OR SCHOOLS OR
PROGRAM WHERE WE'RE SEEING
DEEPING LEARNING TAKING PLACE IN
EDUCATION?
>> THERE ARE HUNDREDS ACROSS THE
COUNTRY, AND THE NUMBER IS
GROWING.
ONE IS A SCHOOL THAT I HAPPEN TO
HAD THE PRIVILEGE OF VISITING IN
HAYWOOD, CALIFORNIA.
IT'S IN THE SAN FRANCISCO AREA
OF VISION SCHOOLS.
THERE THE SYSTEM IS REALLY BUILT
AROUND PERFORMANCE ACCESSMENTS.
STUDENTS IN ORDER TO GRADUATE
HAVE TO COMPLETE A PORTFOLIO
THAT THEY HAVE DEMONSTRATED THE
ABILITIES IN A VARIETY OF AREAS,
AND THEN THEY HAVE TO DEFEND
THAT PORTFOLIO BEFORE A PANEL OF
ADULTS MUCH AS A PH.D STUDENT
COULD DEFEND A DOCTOR
DISORIENTATION BEFORE A GRADUATE
COMMITTEE.
IT'S GRUELING AND STUDENTS DO
NOT ALWAYS SUCCEED ON THE FIRST
TRY, BUT IT'S A REQUIREMENT, AND
IT'S CHANGED EVERYTHING IN THE
SCHOOL.
>> IS IT SAFE TO SAY THAT IT'S A
QUESTION TALKING ABOUT A SYSTEM
LIKE THAT THAT IN ONE SENSE I
LOOK THAT THE STUDENT IS NOT
FAILING JUST TAKING LONGER TO
GET THERE.
IS THAT A FAIRWAY TO LOOK AT IT?
>> ABSOLUTELY.
IT'S NOT A PASS OR FALL BUT A
PASS AND NOT PASS YET.
>> YEAH, YOU HAVE DATA AND HOW
IT'S BEING USED IN SCHOOLS, CAN
YOU ONE OR TWO EXAMPLES FROM THE
DATA QUALITY CAMPAIGN POINT OF
VIEW FROM WHERE YOU'RE SEEING
SUCCESS AND WHAT OTHER SCHOOLS
CAN LOOK AT.
>> YEAH, ABSOLUTELY.
ONE MADE TO US WE THE COUPLE OF
DOZEN DISTRICT LEADERS THAT WE
PULLED TOGETHER LATE LAST YEAR
AND ASKED THEM TO HELP US GET
SMART ON WHAT ARE YOU DOING
THAT'S DIFFERENT THAN BEFORE.
THEY MADE THE POINT FIRMLY THAT
DATA IS NOT INDEPENDENT FROM THE
REST OF THE WORK THAT THEY DO.
IT EMBEDDED IN THE WORK THAT
THEY DO.
THEY WANT TO STRESS SO THAT THEY
DO NOT HAVE IT OFF AND THEY HAVE
A PROFESSIONAL†– YOU GO BACK TO
DOING YOUR ORIGINAL JOB.
THERE ARE TWO DISTRICTS THAT DO
THE GREAT WORK THAT WE HAVE SEEN
OUT THERE.
ONE IS NASHVILLE WHERE UNDER THE
LEADERSHIP THEY ARE THE
CONVERSATION STARTER.
IT'S WHAT THEY USE AND IT'S IN
EVERY SCHOOL AND ALL THE TIME
AND ALL OVER THE DISTRICT.
HE USE IT AS A BASIS FOR THE
PROFESSIONAL DEVELOPMENT.
SHE IS MEETING WITH PRINCIPALS
ALL THE TIME FOR THE DATA IN THE
SCHOOLS AND ONE PRINCIPAL SAID
TO US AND IT'S A VIDEO OF A
QUALITY CAMPAIGN.ORG AND SAYING
THAT I MEET WITH EVERY STUDENT
IN MY SCHOOL ONCE A YEAR TO TALK
TO THEM ABOUT THEIR INFORMATION
BECAUSE IF I CARE, THEY WILL
CARE.
ANDY WANTS TO MAKE IT EXPLICABLE
TO THEM.
THIS IS JUST A NUMBER ON A PIECE
OF PAPER.
THE OTHER BEST EXAMPLE IS HERE
IN WHERE THE CHARTER PUBLIC
SCHOOL HAD A PERSISTENT PROBLEM
WITH ENGLISH LEARN ERLANG AND
NOT GETTING THE SUCCESS THAT
THEY WANTED TO AND AWARE OF IT
AND SELF-CONSCIENCE ABOUT IT,
AND SO THEY SPENT SOME TIME
DIGGING INTO THE DATA AND WHAT
THEY DID THAT CHANGED THE STORY
FOR THEM IS THAT THEY STARTED TO
TALK ABOUT INFORMATION IN TERMS
OF SKILLS AND NOT A FORMATIVE
NUMBER ON A TEST.
HERE IS WHAT YOU'RE GREAT AT AND
NEED ADDITIONAL WORK AND HERE
ARE THE KIND OF SKILL BUILDING
ACTIVITIES THAT WILL BUILD WHAT
YOU NEED.
THEN THEY BROUGHT THE PARENTS
IN.
THEY HAD THE STUDENTS TALK ABOUT
THE INFORMATION AND PRESENT THE
INFORMATION TO STUDENTS AND IN
MANY CASES THIS WAS CRUCIAL
BECAUSE THE PARENTS THEMSELVES
WERE NOT GREAT ENGLISH SPEAKERS.
AFTER A YEAR AND A HALF THEY SAW
BY FAR THE LARGEST GROWTH IN DC
JUST A YEAR AGO.
THEY WAS TREMENDOUS.
>> THAT'S FANTASTIC.
THERE ARE GREAT THINGS GOING ON
AROUND THE COUNTRY AND DEEPER
LEARNING AND THE DATA.
WE HAVE TO EXPAND THE EFFORTS.
THIS IS A GREAT TIME AND WE'RE
GETTING QUESTION IN, AND I AM
GOING TO GO AHEAD AND ASK ONE.
SO WE HAVE A QUESTION FROM IOWA
CITY, IOWA.
HOW DOES THE SELF-ACCESSMENT FIT
INTO THE IDEA OF SUPPORTING
PERSONAL SAGS?
>> I WILL START OUT AND TO ME
THAT'S AN INCREDIBLY IMPORTANT
PART PERSONALIZED DATA AND
TALKING OF THE INTEREST AND THE
THINGS THAT THEY'RE GOOD AT OR
NOT SO GOOD AT, AND AS THEY'RE
GOING THROUGH AND TAKING THE
FORM AND IT CAN BE DUB DONE
HOURLY, SEEMS TO ME THAT THEY'RE
ALWAYS SELF-ACCESSING
THEMSELVES, AND THAT'S ONCE A
GAIN IS THAT THEY'RE NOT REALLY
FAILING, THEY HAVE NOT ACHIEVED
THE GOAL YET.
THEY'RE STILL WORKING ON IT.
BOB, I WILL START BACK TO YOU
AND THEN GO BACK TO CHRIS ON
SELF-ACCESSMENT AND WHERE IT
FITS IN.
>> I AM GOING TO SUGGEST ANOTHER
ASPECT OF THAT.
ONE POWERFUL WAY THAT SCHOOLS
ARE FINDING OUT AT THE CLASSROOM
OR THE SCHOOL LEVEL ABOUT SCHOOL
PRACTICES IS BY SERVING
STUDENTS.
THEY FOUND THAT THE STUDENTS ARE
HONEST.
THEY PROVIDE MUCH MORE REALISTIC
PICTURES OF WHAT IS GOING ON IN
THE CLASSROOMS AND THAT
INFORMATION CAN BE USED BY
PRINCIPALS, BY DISTRICTS TO FIND
OUT WHERE THINGS ARE WORKING AND
WHERE TEACHERS MIGHT NEED TO
MAKE SOME ADJUSTMENTS, SO THAT'S
WAY THAT THE STUDENT DATA REALLY
AFFECTS THE LEARNING
ENVIRONMENT.
YOU CAN SAY MORE ABOUT†–
>> YEAH, I CAN BUILD ON THAT AND
BY NO MEANS ARE WE EXPERTS IN
CLASSROOM DATA USE BUT TWO
THINGS THAT I POINT TO HAVE
EDUCATORS THAT WILL SAY THAT
THERE'S AN AWFUL LOT OF TESTING
GOING ON AND I WANT TO SEE IF WE
CAN LOSE SOME OF IT.
THE FORWARD IN TEST IS WHAT IS
GETTING YOU THE INFORMATION THAT
YOU NEED TO TEACH?
IT'S THE THING THAT YOU WANT TO
BE FOCUSED ON IF YOU HAVE TO
PICK WHERE YOU'RE SPENDING THE
ENERGY.
THE OTHER THING IS HOW CRUCIAL
IT IS IN THE CONVERSATIONS.
IF WE'RE EXPECTING THE DATA TO
BE IMBED AND THAT'S WHAT FOLKS
SAY WORK.
YOU'RE RELYING ON THE SCHOOL
LEADERS AND TEACHERS AND
STUDENTS TO HAVE A SENSE OF HOW
TO INTERPRET AND USE THE
INFORMATION TO GUIDE THEIR OWN
LEARNING.
THAT'S AN AREA FOR FURTHER
CONVERSATION AND BOTH STATES AND
DISTRICTS.
>> GREAT ANSWERS AND QUESTION.
SO WE HAVE SORT OF LAID THE
FOUNDATION FOR TALKING ABOUT HOW
THE INDIVIDUAL STUDENTS CAN BE
IMPACTED BY THE DATA AND
PERSONALIZED LEARNING.
NOW, TO THE MEAT OF THE
DISCUSSION AND THAT'S BOB'S
PAPER AND DATA DASH BOARDS AND
WHAT THEY ARE AND HOW THEY FIT
IN.
THE PAPER IS CALLED DATA DASH
BOARDS ACCOUNTING FOR WHAT
MATTERS.
BOB, TELL US WHAT IS DATA DASH
BOARD, AND WHAT MOTIVATED YOU TO
WRITE THE PAPER AND WHY.
>> WELL, DATA DASH BOARD IS
SIMPLY AN ARRAY OF INFORMATION
ABOUT SCHOOLS OR SCHOOL DISTRICT
PERFORMANCE THAT SCHOOLS CAN USE
TO HOLD THEMSELVES ACCOUNTABLE
AS WELL AS DISTRICTS AND STATES
CAN USE THE HOLD THE SCHOOLS
ACCOUNTABLE.
IT GOES BEYOND A SINGLE TEST
SCORE OR AN INDEX OR LETTER
GRADE TO SHOW EXACTLY WHAT
SCHOOLS ARE DOING IN A NUMBER OF
AREAS.
IT'S CALLED A DASH BOARD BECAUSE
LIKE A†– ON A REAL DASH BOARD
IT PROVIDES A VARIETY OF O
INFORMATION THAT SCHOOLS CAN ACT
ON.
IT DOES NOT JUST PROVIDE A SPE
COME TER SO THAT YOU KNOW HOW
FAST YOU'RE GOING, IT TELLS YOU
IF YOUR OIL PRESSURE IS LOW AND
RUNNING OUT OF GAS.
YOU NEED THAT INFORMATION TO
MAKE THE CAR RUN AFFECTIVELY,
AND SCHOOLS NEED TO COLLECT AND
MONITOR AND HOLD THEMSELVES
ACCOUNTABLE FOR INFORMATION AND
THE SCHOOLS.
WE'RE SEEING THAT SCHOOLS WERE
CONSTRAINED A LITTLE BY THE
STATE SYSTEMS THAT RELY ON
SINGLE MEASURE LIKE TEST SCORES
OR AN INDEX THAT SCHOOLS FOUND
HARD TO INTERPRET AND WE SAW
SOME EXAMPLES FROM THE DISTRICT
LEVEL WHERE DISTRICTS HAD
DEVELOPED THESE DASH BOARDS AND
SCHOOLS WERE SEEING SOME
POSITIVE AFFECTS FROM IT, SO WE
WANTED TO HIGHLIGHT THAT AND
MAKE THAT AVAILABLE AS AN OPTION
FOR THE STATES AS THEY REDESIGN
THE ACCOUNTABILITY SYSTEM.
>> SO YOU TALK†– AND THE PAPER
IT'S EXCELLENT.
GO TO THE ALLIANCE AND READ IT
AND DOWNLOAD IT.
IT'S INCREDIBLE VALUABLE
INFORMATION.
I WAS STRUCK IN THE BEGINNING
WHEN YOU STARTED THE PAPER AND
TALKING ABOUT THE MONROE COUNTY
GEORGIA DISTRICT ASK HAVING SOME
CHALLENGES AND CAN YOU TELL US A
LITTLE BIT ABOUT WHAT WAS GOING
ON IN MONROE COUNTY, AND WHAT
HAPPENED AND WHAT THEY DID?
>> MONROE COUNTY IS A DISTRICT
WITH A LARGE AREA.
IT'S NOT A HUGE SCHOOL DISTRICT
OR POPULATION.
IT'S IN THE CENTER OF THE STATE.
ABOUT 56†PERCENT OF STUDENTS ARE
LOW INCOME, AND THEY WERE
FINDING IN THE EARLY 2000 THAT A
LOT OF SCHOOLS WERE STRUGGLING
AND WHEN NO CHILD WAS LEFT
BEHIND INACTED IN 2002, A NUMBER
OF THE SCHOOLS WERE NOT MEETING
THE YEARLY PROGRESS AND IN NEED
OF IMPROVEMENT.
THEY HAD HEARD SOME
PRESENTATIONS FROM THE ORIGINAL
ORGANIZATION ABOUT THE IDEA OF
WHAT THEY WERE CALLING A BALANCE
SCORE CARD AND THAT'S A PERSON
OF DATA DASH BOARDS THAT COMES
PARTLY FROM BUSINESS.
THIS IS THE WAY THAT A LOT OF
BUSINESS'S OPERATE.
THEY DO NOT JUST LOOK AT STUDENT
OUTCOMES OR FINANCIAL OUTCOMES,
THEY LOOK AT A VARIETY OF
INFORMATION ABOUT PRACTICES AND
A NUMBER OF OUTCOMES SO THAT
THEY CAN PINPOINT PROBLEMS AND
PUT RESOURCES TO THEM AND
ADDRESS SPECIFIC PROBLEMS AND
SPECIFICALLY LOOK AT PRACTICES
SO THAT THEY COULD ADDRESS
PROBLEMS BEFORE THEY AFFECTED
THE OUTCOMES.
OVER A DECADE THEY HAD PROGRESS
AND DESIGNATED A TITLE ONE
DISTINGISHED SCHOOL.
THE COUNTY VOTED TWICE FOR A TAX
INCREASE IN THE EDUCATION.
THEY HAVE BEEN SUCCESSFUL WITH
THE SYSTEM AND SPREADING TO
OTHER DISTRICTS THROUGHOUT THE
STATE.
>> THERE'S BEEN A BUY IN FROM
THE COMMUNITY.
>> VERY MUCH SO.
>> CHRIS, BACK TO YOU.
YOU'RE TALKING OF A DISTRICT
THAT HAS A DATA DASH BOARD OR
WANTS THE DASH BOARD.
WHAT ARE THE MEASURES IN YOUR
VIEW THAT SHOULD BE THERE AS
PART OF THAT ACCOUNTABILITY
SYSTEM.
>> THANK YOU FOR THAT QUESTION.
IT'S A QUESTION THAT WE GET A
LOT OF TIMES FROM DIFFERENT
AUDIENCES AND ASKING VERSIONS SO
WHAT IS THE RIGHT REPORT CARD.
>> THE RIGHT QUESTION TO ASK
YOU.
>> SO WE HAVE WRESTLED WITH THIS
OVER TIME AND IT'S NOT TO SAY
THAT THERE'S VALUE FOR PUTTING
IN A LIST FOR PURPOSES, BUT I
WOULD FOCUS ON A PURPOSE.
THERE'S NO RIGHT SET OF MEASURE.
IT DEPENDS ON WHAT YOU'RE TRYING
TO ACCOMPLISH.
THEY HAVE AN OBLIGATION TO LOOK
AT THE WAYS THAT STATES ARE
USING THE RESOURCES AND SHOWING
THAT EVERY KID HAS A QUALITY
EDUCATION, THAT YOUR CODE AND
ZIP CODE DO NOT DETERMINE YOUR
ACCESS TO EDUCATION AS DAVID AT
THE WHITE HOUSE.
THOSE ARE THE SORT OF MORE
SEVERE AND DIFFICULT ACADEMIC
STANDARDS.
THIS IS REALLY IMPORTANT HERE
BECAUSE IF WE'RE JUST LOOKING AT
THOSE ACADEMIC MEASURES, WE'RE
JUST MISSING THE BOAT.
THAT'S NOT THE ONLY THING THAT
WE CARE ABOUT.
SO THE PERSPECTIVE THAT I WOULD
ENCOURAGE YOU TO BRING TO THIS
IS THAT DATA IS JUST
INFORMATION.
WHAT ARE YOU TRYING TO ANSWER
AND WHAT IS YOUR QUESTION?
THAT'S SOMETHING THAT BOTH
STATES AND DISTRICTS CAN DO A
BETTER JOB OF OF GOING BACK TO
THE COMMUNITY AND DIFFERENT
SCHOOL LEADERS AND TEACHERS AND
THE PUBLIC AND BEING INTENTIONAL
AND THESE ARE SOME EXAMPLES OF
ASKING WHAT DO YOU NEED TO KNOW?
WE HAVE THE INFORMATION, WHAT DO
YOU NEED TO KNOW.
>> THAT'S GREAT.
THAT'S GREAT.
SO I WANT TO TALK A LITTLE BIT
ABOUT WHY WE ARE WE ARE TODAY
AND THE ACCOUNTABILITY.
BOB, YOU POINTED OUT IN THE
STORY WITH NO CHILD LEFT BEHIND
AND FOCUSED ON ACCOUNTABILITY.
THERE'S A GOOD THING, BUT AT THE
SAME TIME YOU HEAR IT ALL THE
TIME FROM THE TAECHLERS AND
PARENTS NOW THAT I HAVE THE
TEACH THE TEST.
WHAT SORT OF LESSONS LEARNED
HAVE†– CAN THEY INSTILL IN US
AND MAKE AN ACCOUNTABILITY.
IT'S LIKE LEARNING FOR STUDENTS
AND DEEPER AND RICHER STUDENTS
IN THE TERMS OF DATA TO USE FOR
THE SCHOOLS.
>> I THINK THAT SCHOOLS AND
TEACHERS TEACH A TEST WHEN THE
TEST IS THE ONLY THING THAT
MATTERS.
FOR MUCH OF THIS POST NO CHILD
LEFT BEHIND THAT WAS THE PRIMARY
THE NOT THE ONLY MEASURE OF
SCHOOL PERFORMANCE, AND TESTS
ARE IMPORTANT AND STUDENT
ACHIEVEMENT ON TESTS IS A VIET
LALLY IMPORTANT THING, BUT IF
YOU PUT EVERYTHING ON THAT THEN
ALL THE EFFORT WILL BE FOCUSED
ON RAISING THE TEST SCORES AND
OTHER ASPECTS OF LEARNING OR
SCHOOL IMPROVEMENT MIGHT NOT
HAPPEN, AND SO THIS IDEA OF
OPENING UP A DASH BOARD AND
USING MULTIPLE MEASURES PROVIDES
A BROADER FOCUS ON ALL OF THE
THINGS THAT MATTER IN SCHOOLS,
AND LESSENS THE PRESSURE TO
FOCUS ALL OF YOUR ENERGY ON THE
TESTS.
>> YOU MENTIONED A NUMBER OF
PROPOSALS IN THE PAPER ON
ACCOUNTABILITY ONE WAS ONE AND
CAN YOU TELL US AIL LITTLE BIT
ABOUT IT AND WHAT THEY'RE
SUGGESTING?
>> YEAH, IT'S A NEW PAR DINE FOR
ACCOUNTABILITY AND THE ALLIANCE
DID A WEBINAR ON THAT WITH JEAN
AND LINDA LAST OCTOBER.
YOU CAN SEE ON THE WEBSITE.
THAT LAID OUT A SYSTEM OF
ACCOUNTABILITY THAT REALLY
ADDRESSES WHAT CHRIS WAS SAYING
AND WHAT PARENTS WANT TO KNOW
ABOUT WHAT SCHOOLS ARE DOING.
ARE STUDENTS MASTERS CHALLENGING
CONTENT AND LEARNING THE SKILLS
THAT WE WANT THEM TO LEARN?
ARE TEACHERS AFFECTIVE IN WELL
QUALIFIED AND ABLE TO DEVELOP
STUDENT'S ABILITY IN THE WAY
THAT WE WANT?
ARE THE RESOURCES SUFFICIENT SO
THAT TEACHERS CAN DO THE JOB AND
STUDENTS ARE WELL SUPPORTED?
THOSE THREE THINGS COME TOGETHER
IN AN ACCOUNTABILITY SYSTEM THAT
IS USED IN A DASH BOARD TO
PROVIDE A STATEMENT THAT SCHOOLS
CAN MONITOR THE PERFORMANCE OVER
TIME.
>> OKAY.
JUMPING INTO AN AUDIENCE
QUESTION.
WE'RE COMING IN FAST AND
FURIOUS.
I WILL LET ONE OF YOU OR BOTH OF
YOU TACKLE THIS.
DARREN SAYS IS THERE ANY
COMMUNITY PERCEPTION.
YOU REPRESENTED IT WHEN YOU
TALKED ABOUT THE COUNTY.
>> YEAH, I TALKED TO THE
SUPERINTENDENT THERE ON HOW THE
COMMUNITIES VIEW THIS.
ONE THING THAT I WAS WONDERING
ABOUT IF YOU LOOK IN THE
APPENDIX REPORT, THERE'S AN
EXAMPLE OF THE MONROE COUNTY
DASH BOARD, AND IT REALLY IS
EXTENSIVE.
THERE'S 70 INDICATORS AND IT WAS
LIKE THIS MUST BE DAUNTING TO
PARENTS AND HOW WILL THEY BE
ABLE TO PEN STRAIT THIS.
BECAUSE IT'S USED OVER TIME,
PARENTS ARE USED TO IT AND THEY
WILL LOOK IN DETAIL AT IT AND
SAY WHAT ARE YOU DOING ABOUT
STAFF INJURY REPORTS AND THINGS
LIKE THAT.
SO THEY HAVE GOTTEN TO KNOW IT
AND USE IT.
IT BECOMES A POINT OF
CONVERSATION BETWEEN THE SCHOOLS
AND THE COMMUNITY.
>> I THINK THAT YOU YOU BRING UP
A GREAT POINT AND CHRIS I WANT
TO BRING YOU IN ON THIS.
IT SEEMS TO ME THAT ONE OF THE
GREAT BENEFIT IN THE INFORMATION
AND DATA IS GIVING ACCESS TO THE
PARENTS ON THE KID THAT THEY DID
NOT HAVE.
I WAS AT AN EVENT EARLIER TODAY
AND WE WERE TALKING ABOUT THIS
AND THE IDEA OF WHY DID CHIP GET
A B IN ALGEBRA AND NOW IN
ALGEBRA 2 AND NOT DOING WELL.
WHAT HAPPENED?
IF YOU CAN HAVE THAT HOURLY AND
DAILY INFORMATION AND HERE IS A
TREND, THAT SEEMS REALLY
IMPORTANT TO ME.
WHAT IS YOUR THOUGHTS ON THIS
SORT OF GETTING PARENTS THE
INFORMATION.
WHAT DO PARENTS WANT OUT OF YOU?
>> YEAH, IT'S A GREAT QUESTION.
I POINT TO WHAT THE CHARTER
SCHOOL AND I WAS TELLING THAT
SISTER ERIE EARLIER AND THAT WAS
A GREAT EXAMPLE.
SOMETIMES IT'S THE LANGUAGE THAT
WE USE.
IF YOU START TO GET INTO DC CAST
AND THEN ACRONYM FOR EVERY THIRD
THING AND THEN UNLESS THEY HAVE
TAKING THE TIME AND IN SOME
CASES THE CODE DESIGN OR BROTH
IN AND HAVE SOME SERIOUS
CONVERSATIONS ABOUT HERE IS WHAT
THE INFORMATION IS TELLING US
AND THIS IS WHY IT'S RELEVANT TO
YOU.
IT'S WONDERFUL TO HAVE WHAT YOU
HAVE AND THEN THERE ARE MOLDS
FOR DOING THAT AND I WANT TO
POINT TO ONE STATE BUT THE
ILLINOIS STATE BOARD OF
EDUCATION WAS LOOKING AT REDOING
THE REPORT CARD AND THIS IS A
LITTLE OUTDATED BUT THERE ARE
SOME FOLKS OUT THERE.
IF YOU GO AND LOOK FOR BASIS
EDUCATION TYPICALLY YOU HAVE TO
GO 16 OR 15 CLICKS DEEP AND IT'S
ANYBODY'S GUESS AND IT COULD BE
A FILE.
SO ILLINOIS WAS TAKING THE
IMPORTANT STEP TO SAY TO PRESENT
THIS TO THE DASH BOARD.
WHAT SHOULD IT LOOK LIKE?
WHAT THEY DID AND A FEW OTHER
PLACES IS THAT THEY WE WANT OUT
AND HELD 20 MEETINGS IN THE
STATE OF ILLINOIS WITH TEACHERS
AND EDUCATORS AND PARENTS AND
WORKSHOPED IT AND HAD THEM DRAW
ON THE DASH BOARD WITH RED PENS
AND TURNED THAT IN THAT THE
STATE USES.
IT HAS THE HIGH LEVEL AND YOU
WANT TO KNOW A COUPLE OF QUICK
THINGS IN TEJ CASE AND THE
COMMUNITY.
IF YOU WANT TO DIG DEEPER AND
HAVE THE CONVERSATION AND OTHER
THINGS THAT YOU WANT TO PUSH ON
IN THE STATE, THEY WANT THAT TO
BE AVAILABLE AND TRANSPARENT AS
WELL.
>> IT SEEMS TO ME THAT IF YOU'RE
GOING TO BE SUCCESSFUL IN ANY
NOVEL SYSTEM YOU HAVE TO HAVE
THE BUY AND COMMUNITY INVOLVED.
I HAVE TALKED A NUMBER OF TIMES
OF A FLIGHT VISIT THAT I TOOK
TWO YEARS AGO IN DISTRICT OF
ARIZONA AND THEY HAVE DONE A
SYSTEM WIDE PLANNING EFFORT AND
DAY IS ONE BIG PART OF IT AND
THEY HAVE HAD ALL KINDS OF BUY
IN, AND THE REASON THAT THEY HAD
IT IS TRANSPARENT AND IT WAS
INCLUSIVE AND NOW THEY HAVE
THEIR OWN DATA SYSTEM AND
SIMILAR TO A DATA DASH BOARD.
THAT'S FOR ANYONE THAT'S
LISTENING TODAY AND THINKING
ABOUT TRYING THIS, I THINK
THAT'S IMPORTANT IS HAVING THAT
TRANSPARENT APPROACH IN THE
BEGINNING.
BRINGING A LOT IN.
CHRIS, I WANT TO STAY WITH YOU.
TO MAKE THIS HAPPEN AND IF YOU
HAVE A DISTRICT THAT WANTS TO DO
THIS, WHAT DO THEY HAVE TO DO TO
MAKE THIS HAPPEN?
>> SO I THINK THAT THE ABSOLUTE
IS FOCUSED ON THE EDGE
GAUGEMENT.
I WAS SPEAKING ABOUT THE
GOVERNMENT AND WE THINK OF IT†–
AS BOTH HOW YOU USE AND PROTECT
INFORMATION AND IN OUR MINDS
THOSE ARE PARTS OF THE SAME
ORDER.
THEY'RE PROTECTION DATA USE.
IT'S WHO YOU INVITE TO THE ROOM.
IS IT SOMETHING THAT YOU DO TO
THE OFFICER AND IT'S IN CODE AND
WE KNOW TO GIVE IT TO THAT
PERSON, OR IS IT A PROCESS THAT
YOU BRING A LOT OF DIFFERENT
STAKEHOLDERS ACROSS THE DISTRICT
AND FOCUS ON?
THAT'S THE FIRST THING THAT WE
MENTIONED.
BEYOND THAT I WOULD SAY THAT
STATES CAN PLAY REALLY INABLING
ROLE HERE.
ONE THING TO ACKNOWLEDGE IS THAT
A SCHOOL DISTRICT CAN LOOK
DIFFERENT.
WE HAVE LESSONS TO LEARN FROM
FOLKS IF WE WANT TO DO ADVOCACY.
AT THE SAME TIME YOU HAVE
SMALLER URBAN THAT IT'S DROPPING
BUSES LITERALLY.
WHAT DO YOU DO FOR THE DISTRICT?
ONE THING IS THAT THEY COLLECT
THIS AND IT CAN BE THE STATE'S
JOB TO DELIVER THAT BACK AND
THROUGH A PROCESS AND IN A WAY
THAT SCHOOLS CAN MAKE A BETTER
DECISION.
>> SO THERE'S A ROLE AT THE
STATE LEVEL?
>> YEAH.
>> IN SUPPORTING EFFORTS?
>> YEAH, I THINK THAT IT HAS TO
BE.
IT HAS TO BE FLEXIBLE, BUT YEAH
ABSOLUTELY THE STAKES CAN BE
REALLY HELPFUL.
>> CAN I JUST ADD TO THAT?
>> YEAH.
>> ONE OF THE THINGS THAT DATA
DASH BOARD MAKES POSSIBLE IS A
MIX OF STATE AND DISTRICT LEVEL
DATA, SO STATES AS THEY HAVE
WILL WANT TO HAVE SOME DATA THAT
IS COMMON ACROSS ALL DISTRICTS
TO MAKE SURE THAT ALL DISTRICTS
ARE REGARDLESS OF ZIP CODE OR
THE COMPOSITION ARE MEETING
STANDARDS BUT AT THE SAME TIME
DISTRICTS WANT TO HOLD
THEMSELVES ACCOUNTABLE FOR
DISTRICT PRIORITIES AND USE SOME
MEASURES THAT MIGHT NOT BE
PEACEFUL TO DO IT AT THE STATE
LEVEL.
SO A DASH BOARD AT THE DISTRICT
LEVEL THAT COMBINES THE DATA CAN
REALLY BE USEFUL FOR SCHOOLS.
>> I WAS INTEREST IN THE REPORT
AND YOU TALK A LOT ABOUT THE
SHORTCOMINGS OF THE DATA.
OUR ACCOUNTABILITY SYSTEMS THAT
ARE AVAILABLE AND WHAT CAN THE
DATA DASH BOARD AND DIGGING INTO
IT DEEPER, WHAT CAN IT DO THAT
WE CAN NOT DO IN A TRADITIONAL
ACCOUNTABILITY STATEMENT?
>> WELL, ONE OF THE SHORTCOMINGS
IS THAT IF YOU HAVE A SINGLE
NUMBER OR AN INDEX OR A LETTER
GRADE, YOU REALLY DO NOT KNOW
WHAT IS BEHIND IT.
THEY'RE†– A COUPLE OF PROBLEMS
WITH THAT IS ONE YOU CAN MASK
SOME PROBLEMS BECAUSE IF YOU
HAVE AN INDEX WHICH HAS
DIFFERENT FACTORS WITH DIFFERENT
PERCENTAGE WEIGHTS, GOOD
PERFORMANCE ON ONE MEASURE COULD
COMPENSATE FOR A CORE
PERFORMANCE ON ANOTHER, AND YOU
WOULD NOT KNOW THAT YOU'RE
HAVING THIS PROBLEM.
ANOTHER CONCERN IS THAT THE
SINGLE NUMBER OR INDEX NUMBER
DOES NOT REALLY TELL YOU WHAT TO
DO.
IT DOES NOT SAY WHERE THE
PROBLEM IS THAT NEEDS TO BE
ADDRESSED OR WHAT ASPECT OF
SCHOOL PRACTICE MIGHT NEED TO BE
ADDRESSED IN ORDER TO PRODUCE
BETTER OUTCOMES DOWN THE ROAD.
ANOTHER PROBLEM IS THAT THE
MEASURES HAVE BEEN ALL†STATES
AND IN ADDITION TO NOT ALLOWING
THE DISTRICTS TO DEVELOP THEIR
ON MEASURES THEY ALL COME OUT AT
THE END OF THE YEAR AND TOO LATE
FOR THE SCHOOLS TO MAKE
ADJUSTMENTS WHEN THEY NEED TO.
IF DISTRICTS CAN PROVIDE THEIR
OWN MEASURES, THEY CAN BE
PRESENTED IN REAL TIME, AND I
HAVE AN EXAMPLE IN THE REPORT
SAN JOSE THAT'S DONE THAT SAN
JOSE CALIFORNIA HAS DONE THAT
AND NOW PRINCIPALS MEET WITH THE
DISTRICT LEADERS FOUR TIMES A
YEAR TO GO OVER THEIR DASH BOARD
AND THEIR DATA.
IT'S DONE IN A WAY AND IT'S NOT
FINGER POINTING AND THEY GO OVER
THE DATA IN GREAT DETAIL AND
WHERE THERE'S A SHORTCOMING THE
DISTRICT LEADERS PRESS THE
PRINCIPALS TO COME UP WITH A
PLAN AND TO MONITOR THE PLAN TO
SEE IF IT'S ACTUALLY WORKING.
>> CHRIS, DO YOU HAVE FURTHER
THOUGHTS ON WHAT BOB IS SAY
ASKING THE ACCOUNTABILITY FROM
THE PERSPECTIVE?
>> YEAH, THAT SEEMS RIGHT TO ME.
PICKING UP ON WHAT YOU WERE
SAYING AT THE END WITH CULTURE.
ONE THING THAT WE HAVE TO DO IS
CREATE A CULTURE WHERE THE DATA
USE IS ONLY ACCOUNTABILITY.
THERE'S SOME YOU HAVE
PROFESSIONAL GROUPS LOOKING AT
WHAT YOU KNOW AND DIGGING INTO
THE DATA THAN YOU CAN WITH THE
SCORES THAT YOU GET AT THE ENOF
THE YEAR AND THEN MAKING
DECISIONS ON WHERE YOU'RE
SPENDING YOUR TIME AND EFFORT.
THAT'S A PRETTY RATIONAL
APPROACH AND A LOT OF TEACHERS
TAKE IT.
WE NEED TO FOCUS ON AND NOT
INHIBIT.
>> GREAT TIME FOR ANOTHER AUD
AUDIENCE QUESTION.
THIS IS A GOOD ONE.
IT'S FROM NEW YORK NEW YORK THE
BIG APPLE.
THE QUESTION IS WILL
ADMINISTRATION AND STUDENTS HAVE
ACCESS TO DATA?
COULD IT BE USED TO HIRE OR FIRE
POTENTIAL EMPLOYEES?
ANY THOUGHTS?
>> SO WITH THE DATA THAT WE HAVE
AND THAT'S NOT THE MULTIPLE
MEASURE STUFF BUT THE MORE
TRADITIONAL HAS BEEN A VERY
LIVELY CONVERSATION AND WHETHER
OR NOT YOU SHOULD USE THE DATA
AND THAT'S SOMETHING THAT THEY
TAKE AN INSTITUTIONAL STAND ON
BUT SOME HAVE ADOPT AND THEY'RE
PAYING ATTENTION TO WHAT WE
TALKED ABOUT BEFORE AND THAT'S
ONE FACTOR AMONG AND HOW THEY'RE
EVALUATING TEACHERS.
CERTAINLY WITH THE BEST OF
INTENTIONS AND THEN IT'S UNDER
RECONSTRUCTIONING AND THEY KNOW
THAT THEY NEED TO IMPROVE THE
SET OF SCHOOLS AND THE RECOVERY
DISTRICT IS FOCUSED ON AFFECTIVE
TEACHERS AND TEACHERS THAT HAVE
PROVEN IN THE CLASSROOM AND THE
PEARS AND MAKE SURE THAT THE
SCHOOLS HAVE A FAIR STAKE AND
SHARE OF THEM.
SO I THINK THAT'S ABSOLUTELY THE
CONVERSATION THAT WE NEED TO
HAVE AND SOME OF THAT IS
PROBABLY ALREADY HAPPENING.
>> RIGHT.
WELL LET'S TALK A LITTLE BIT NOW
ABOUT WHAT NEEDS TO HAPPEN AT
THE DISTRICT LEVEL.
BOB, YOU LAY OUT IN THE REPORT
THE CONSIDERATIONS OF THINGS
THAT A DISTRICT SHOULD CONSIDER,
SO IF I AM MY LOCAL DISTRICT
WHERE I GREW UP AND WE WANT TO
IMPLEMENT, WHAT DO WE NEED TO DO
AND BE THINKING ABOUT?
>> WELL, THE FIRST THING IS TO
CHOOSE THE RIGHT INDICATORS.
YOU CAN NOT MEASURE EVERYTHING
AND YOU WOULD NOT WANT TO, AND
YOU LOSE FOCUS.
SO YOU SET THE PRIORITIES AND
LOOK AT WHAT ARE THE MOST
CRITICAL ASPECTS OF SCHOOL
PERFORMANCE IN SCHOOL PRACTICE
THAT YOU REALLY WANT TO KEEP
MONITORING AND FOCUSSING ON AND
LIKE CHRIS'S IDEAS AND THIS IS
WHAT THE COMMUNITIES THINK IS
IMPORTANT.
THE SECOND THING IS THAT ONCE
YOU HAVE THOSE AND CAN COLLECT
DATA ON THEM IS TO IDENTIFY
PARTICULAR INDICATORS AND THESE
ARE THE MOST IMPORTANT AND EVEN
IF THINGS ARE GOING WELL, YOU
NEED TO KEEP ON MONITORING AND
KEEP AFTER THEM SO THAT YOU DO
NOT LOSE FOCUS.
MONROE COUNTY GEORGIA FOR
EXAMPLE ONE OF THE THINGS THAT
THEY IMPROVED ON WAS ATTENDANCE
AFTER DATA SHOWED THAT STUDENT
ATTENDANCE RATE WAS LOW, THEY
CREATED A TASK FORCE AND
DEVELOPED SOME PROGRAMS AND
BROUGHT UP THE ATTENDANCE RIGHT,
BUT EVEN THOUGH THAT IT'S STILL
HIGH, THAT'S SOMETHING THAT THEY
MONITOR EVERY YEAR BECAUSE THEY
KNOW THAT IF THAT SLIPS THEN THE
STUDENTS WILL HAVE THE PROBLEMS.
THEY HAVE HAVE TO KEEP ON
MONITORING AND IT'S SOMETHING
THAT'S IMPORTANT FOR SPECIAL
SCRUTINY.
THEN THE IMPORTANT THING IS NOT
JUST TO MONITOR PERFORMANCE OVER
TIME BUT TO LOOK AT GROWTH AND
IMPROVEMENT.
SO THE DISTRICTS AND SCHOOLS SET
TARGETS AND ONE OF THE PROBLEMS
THAT WE HAVE SEEN WITH NO CHILD
LEFT BEHIND IS THAT THE TARGET
IS UNREALISTIC AND THEY'RE ALL
EXPECTING 100†PERCENT AND LEAD
TO SOME SCHOOLS BEING LEADED
NEED IMPROVEMENT WHEN THERE
MIGHT BASKETBALL ONE ASPECT OF
THE SCHOOL THAT NEEDED
IMPROVEMENT, SO IT'S IMPORTANT
TO GET THE TARGETS THAT ARE
AMBITIOUS AND PROMPT SCHOOLS TO
REALLY STRETCH, BUT TO SET
REASONABLE TARGETS AND FINALLY
AS WE HAVE BEEN DISCUSSING TO
USE DASH BOARDS FOR IMPROVEMENT,
BUT THEY'RE NOT FINGER POINTING
EXERCISE AND NOT JUST WAYS OF
SAYING THAT THE SCHOOLS ARE
FAILING BUT TO HAVE SCHOOLS LOOK
FIRST AT THEMSELVES AND LOOK AT
THEIR OWN DATA AND SEE WHAT THEY
SAY AND WHAT THEY CAN DO ABOUT
IT AND THEN HAVE DISTRICTS AND
STATES LOOK AT THE DATA AND
PROVIDE RESOURCES IN APPROPRIATE
WAYS TARGETED TO SCHOOLS NEEDS.
>> SO LET ME ASK YOU A QUESTION.
IN TERMS OF VARYING THE STATE BY
STATE BY STATE IS THE DATA DASH
BOARD IS IT UNIFORM AND LOOK THE
SAME EVERYWHERE OR LOOK
DIFFERENT OR SHOULD IT LOOK
DIFFERENT DEPENDING ON THE
CHARACTERISTICS OF THE
INDIVIDUAL STATE, ANY THOUGHTS?
>> AT THE STATE LEVEL AND I
WOULD BE CURIOUS TO TAKE THE
QUESTION ON WHAT YOU KNOW OR
DOING AT THE DISTRICT LEVELS.
THERE ARE SIMILARITIES.
THE IMPORTANT THING IS THAT
EVERYBODY HAS THE SAME SET OF
MEASURES.
MORE MOST THINGS AND THAT MAY
NOT BE FOR THE ACCOUNTABILITY,
BUT WHEN IT COMES TO DASH BOARD
I THINK THAT THE FLEXIBILITY IS
IMPORTANT.
WE PUBLISHED AND I WOULD INVITE
ANYBODY TO TAKE A LOOK AT THESE
A SERIES OF RESOURCES ON PUBLIC
REPORT ASKING IT LOOKED AT
THINGS LIKE ILLINOIS AND WHAT
THEY HAVE DONE HERE IN DC AND
SUGGESTED THAT BASED ON THE
WORKING GROUP THAT WE HAVE
PULLED TOGETHER THERE'S A SET OF
SOMETHINGS THAT WE HEAR PARENTS
POLICY MAKERS AND EDUCATORS CARE
ABOUT.
IF YOU'RE LOOKING AT THE DOING
THE WORK, IT'S A GREAT RESOURCE
AND TO LOOK AT AND LOOKING AT
MONROE COUNTY AND WHAT THAT
WORKING GROUP CAME UP WITH.
IT'S A NICE GROUP TO START WITH
AND THEN TAKE IT FROM THERE.
>> GO AHEAD.
>> I THINK WHAT WE MIGHT FIND AS
THEY MOVE FORWARD IS THAT THE
CATEGORIES OF INDICATORS MAY
LOOK SIMULATORS BUT THE
SIMULATORS AND WHAT THEY MEASURE
MAY VARY DEPENDING ON THE
AVAILABILITY AND LOCAL DATA AND
LOCAL PRIORITIES.
>> SO ONE OF THE FOCUSES OF THE
ALLIANCE IS EQUITY AND IMPROVING
THE GAPS.
WHAT CONCERNS ME IS WHAT IS THE
DOWN SIDE?
IS THERE DANGER THAT THEY NEED
TO LOOK OUT FOR TO MAKE SURE
THAT THEY DO NOT CROSS THE LINE
AND MAKE THINGS WORSE BY
MISTAKE?
>> SURE.
TWO RESPONSES TO THAT.
BOB YOU SAID IN THE PAPER AND
YOU WERE JUST DESCRIBING
AVERAGING WHILE IMPORTANT, THEY
HIDE A LOT OF THE STORY AND IT'S
JUST A VIEW†– YOU NEED TO GET
UNDER THE HOOD.
LIKE KICK THAT UP AND UNDERSTAND
ARE THEIR POPULATION OR THINGS
VARYING DIFFERENTLY?
IF SO, WHY?
THE BEST EXAMPLE OF†– AROUND
AVERAGE DAILY ATTENDANCE AND
MOVING AND THAT AVERAGE FIGURE
SECURED THE FACT THAT IT WAS A
MINORITY THAT ARE MISSING A LOT
OF TIME AND WE KNOW THAT THOSE
ARE REALLY AT ARISK.
IF WE DIG INTO IT, WE CAN
IDENTIFY TO THEM AND REACH OUT
TO THE PARTNERS AND FIGURE OUT
HOW TO FIX IT.
THAT'S ONE RESPONSE IS THAT
THERE'S AN AWFUL LOT TO BE
GAINED THROUGH THE DASH BOARD
WHEN USING EQUITY.
THERE'S A CONCERN AMONG SOME
COMMUNITIES LIKE TRACKING AND
THAT DATA CAN BE USED TO
CHARACTERIZE AND REDIRECT.
THE ONLY WAY TO ADDRESS THAT IS
THAT IF THERE'S AN ARGUMENT THAT
PEOPLE MAKE AND WE DO NOT WANT
TO COLLECT THE STUFF.
WE WANT TO TREAT EVERY CHILD
EQUALLY, SO I AGREE AND
PRACTICALLY PEOPLE ARE GOING
MAKE THE JUDGMENTS ABOUT THE
CHILDREN THAT ENTER THE
CLASSROOM AND WHATEVER THEY KNOW
FROM THE PAPER WORK THAT THEY.
WE OWE IT TO BE DELIBERATE AND
IT'S A FEAR AND WE'RE REALLY
GOING TO TAKE EVERY EFFORT TO
IMPOWER YOU IN A WAY THAT WE
DESIN TO SYSTEM AND WE'RE
TRANSPARENT AND WE'RE SEEING
EVERYTHING THAT WE'RE SEEING AND
USING IT.
>> ANOTHER CHALLENGE IS THAT ONE
OF THE POSITIVE ASPECTS OF NO
CHILD LEFT BEHIND IS DOING THE
STATEMENT GROUP AND HOLDS
SCHOOLS ACCOUNTABILITY FOR ALL
STUDENTS AND PERFORMANCE.
AS YOU MOVE INTO A DATA DASH
BOARD THAT'S CHALLENGING BECAUSE
YOU HAVE THINGS TO LOOK AT AND
YOU WILL GET VERY SMALL NUMBERS
AFTER A WHILE AND PARTICULARLY
IN SMALL SCHOOLS AND FOR A
STUDENT PRIVACY REASONS YOU DO
NOT WANT TO REPORT SOMETHING
THAT THERE'S JUST A HANDFUL
OF STUDENTS, SO I THINK YOU NEED
TO BALANCE WHERE THE MOST
IMPORTANT THINGS NEED TO OCCUR
WITH THE RESPECTING OF THE
STUDENT PRIVACY AND AVAILABILITY
OF DATA SO THAT YOU'RE NOT OVER
ALLOWING THE SYSTEM OR NOT
REPORTING SOMETHING THAT'S NOT
REPORTABLE.
>> YEAH, I WANT TO GET THE
PRIVACY, BUT BEFORE WE DO THAT
YOU NOTE THAT HAD IN THE REPORT
THAT THEY MADE A PROPOSAL
RELATING TO ACCOUNTABILITY.
CAN YOU TELL US WHAT IT IS THAT
THEY'RE PROPOSE SOMETHING.
>> YEAH, IT'S ALSO ADDRESSING
THE IDEA OF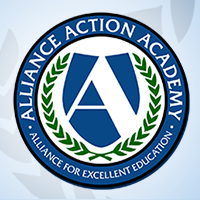 Welcome to the Alliance for Excellent Education's Action Academy, an online learning community of education advocates. We invite you to create an account, expand your knowledge on the most pressing issues in education, and communicate with others who share your interests in education reform.
Register Now
or register for Action Academy below: