OECD's New Report on Supporting Teacher Professionalism
February 12, 2016
3:00 pm – 5:00 pm EDT

The Alliance for Excellent Education, NCTAF, and OECD Invite You to
OECD's New Report on Supporting
Teacher Professionalism
Friday, February 12, 2016
10:00 a.m. – 12:00 p.m. (ET)
Presenters
Andreas Schleicher, Director for Education and Skills and Special Advisor on Education Policy to the Secretary-General, Organisation for Economic Co-operation and Development (OECD)
Nicole Gavin, PhD, Lead Teacher/English Language Arts Coach, Baltimore City Public Schools
Melinda George, President, National Commission on Teaching and America's Future
Kate Gerson, Former Senior Fellow, New York State Regents Research Fund, EngageNY
Maureen McLaughlin, Senior Advisor to the Secretary of Education and Director of International Affairs, U.S. Department of Education
Cecilia Roe, Director of Instructional Assessment and Professional Development, Maryland State Department of Education (MSDE)
Stephanie Wood-Garnett, EdD, Vice President of Policy and Advocacy for Standards, Assessments and Deeper Learning, Alliance for Excellent Education
The Alliance for Excellent Education and the National Commission on Teaching and America's Future (NCTAF) will join forces with the Organisation for Economic Co-operation and Development (OECD) to host a joint U.S. release of the OECD's new report Supporting Teacher Professionalism.
This report is based on data from the 2013 Teaching and Learning International Survey (TALIS) results and examines how countries around the world focus on pre-service and in-service professional development to prepare and support teachers as they face changing demographics amongst their students and rigorous expectations for student success in today's economy. The report focuses on teachers' knowledge, autonomy in decisionmaking, and engagement in peer networks as hallmarks of teacher professionalism. The findings highlight the value of teacher collaboration, mentoring, and pre-service education programs.
The event will feature Andreas Schleicher, director for education and skills and special advisor on education policy to the secretary-general of the OECD. NCTAF President Melinda George and Alliance Vice President Stephanie Wood-Garnett will also provide remarks. In addition, a panel of policymakers and practitioners will reflect on what this means for professional development in the United States.
To access live video from the event, please fill out the registration form below.
 Questions? Please contact the Alliance at alliance@all4ed.org.
 Follow the event on twitter: #OECDTALIS
S. Wood Garnett:    Good morning everyone. My name is Stephanie Wood-Garnett and I'm the vice president of policy and advocacy on standards assessment and deeper learning here at the Alliance for Excellent Education. And the Alliance is a national policy and advocacy organization. And we are dedicated to ensuring that all students particularly those who are traditionally undeserved graduate from high school prepared for college, life and success as a citizen.
On behalf of the OECD, the National Commission on Teaching and America's Future and the Alliance for Excellent Education I am very pleased to welcome you to today's event.
Today we are sitting in the Gerard and Lilo Leads Conference and Advocacy Center, which we opened just over a year ago. While having a conversation on Pisaday. And we are so excited to have you all here today to have an important discussion which is why we opened this center. To provide opportunities for organizations to come and promote their messages and share information with a larger audience.
Today we're gonna discuss OECD's newest report, Supporting Teacher Professionalism. We at the Alliance, along with our parents at NCTAF and the OECD, were deliberate in how we assembled the panelists today. We worked hard to include the voices of those who impellent professional development and we wanted to include those who work on research and policy. Their perspectives are very critical to the effectiveness of this work. And you will get a chance to hear from them in just a few moments.
We look forward to a thought provoking day. And we hope that this is going to become the start of extensive discussions about teacher professionalism around the world. And the implications for policy and practice.
I've just a few technical details before we begin our conversation. First, we are going to use index cards to gather questions from the audience. We have a large audience that will be here in the room, as well as about 700 people who are participating through a live video stream this morning. Secondly, we want to encourage you to join the conversation via Twitter. And use hashtag OECD TALISs, T A L I S. people can also ask questions using that hashtag.
Lastly, today's event is being live streamed as I said before and we're also going to have the materials and all of the information and presentations available on our website at  HYPERLINK "http://www.allfored.org" www.allfored.org.
It is now my pleasure to introduce Melinda George, president of the National Commission on Teaching and America's Future.
[Clapping]
S. Wood Garnett:    Just want to say one word about Melinda while she's on the stage. Just a few. Melinda is the president of NCTAF and she has the charge for building a research based framework of policies and practices that ensure every student has success and access to a competent and caring teacher in a school organized for success. Under hear leadership NCTAF works to achieve the vision that all students will have equal access to effective teaching and opportunity that optimizes learning and realizes future success, academically and economically. Ms. George oversees NCTAF's research, policy and implementation projects and she develops and maintains strategic partnerships, including the partnership with OECD and the alliance today. So, Melinda.
[Clapping]
Melinda George:    Good morning everyone and good morning to those of you online. We are so excited about this meeting today and so excited for the discussion that we know that it will have us all embark on. I want to thank everyone for being here and to let you know, Stephanie mentioned about partnerships, one of the things that's very exciting for us at NCTAF is the kind of partnerships like we have with the two organizations that we're working with today. At a time when the American education community can feel divided about which path to take to transform education, it's really productive and rewarding to have partnerships like we have with OECD and with the Alliance where we are all pointing toward the same target and working together to get there. So thank you very much.
I also want to extend a special thank you to Stephanie. She has done an amazing job in helping to put this event together. And we're really grateful to be a part of it. Thank you, Stephanie.
The commission came together in 2014 to address what see as a national imperative. And that is to solve the crisis that we have in this country around the inequitable distribution of great teaching for every student in this country. We believe that it's gonna take a lot of things to really address this action. We're putting together a report that will come out later this year. But we think that the kind of partnerships that we're talking about today are really critical. We need to put the actions and the recommendations that are coming out through reports like the one we're gonna talk about today on teacher professionalism into action on the ground by engaging educators, parents, business leaders, community leaders. And we look forward to working with you and your organizations to do that better.
We are so glad for this research that we're gonna be talking about today. It is near and dear to NCTAF's heart in terms of what is needed to support great teaching. And so as we go through the discussion today, we look forward to learning from other countries about what we can apply here in this country to make teaching stronger. And who better to help us with this than our next speaker?
A couple of years ago I was really fortunate to meet Andreas Schleicher. At this meeting we realized that our organization and the OECD share a very important mission and a very important piece of work – the teaching and learning international survey. It's very aligned to the efforts to support great teaching and to understand and put in place the conditions that make this possible.
Out of that meeting came a partnership around TALIS. We were thrilled to cohost the US release of the TALIS survey in the summer of 2014 and we have been equally thrilled to continue to work alongside the OECD as we raise awareness for the TALIS. And we're looking forward and counting on all of you and your organizations to help us raise awareness around this important survey which will be conducted again in the United States in 2018.
Andreas is the director for education and skills and special advisor on education policy to the Secretary General at the OECD in Paris. With this group that is here with us today, I'm not gonna go through his whole formal introduction, but just to say that many of his accomplishments are very near and dear to the work that we do. He leads the PISA, the PIAC and the TALIS. And then he travels the world over in order to share this information so that all countries can benefit and improve education with all that we learn.
Thank you, Andreas, for being here today and for inviting NCTAF, along with the Alliance, to release OECD's newest report.
[Clapping]
Andreas Schleicher:    Thank you, Melinda. And I want to thank the Alliance for hosting this event. The Alliance has been such a fantastic partner to get the OECD messages across. And I want to thank NCTAF for being such an amazing voice for teachers. In fact, this is what TALIS is about. Giving teachers their own voice. And today also talking deeper about teacher professionalism. When you think about or we talk about teachers, what we know about teachers, yeah, we know how much they're paid. We know how many hours they work. But professionalism. What's actually happening in the classroom and how do we prepare people for this?
It's a topic that we actually still have very little, very limited insights. And I want to start by showing you something that we're actually going to only publish in about two months' time. Where we looked at not how well students do on PISA tests but actually how do they learn? What's the predominant learning styles? In one way in which students can learn is through memorization. Rehearsal. Routine exercise. Drill. Practice. Repetition and so on.
And I've just selected a group of countries. How they came up on this measure. Who you imagine uses drill and memorization and rehearsal least? It's not the United States. Actually happens to be Switzerland. Would you have known? I mean the fact that there is so much variation across countries shows us actually teacher professionalism actually is something that is deeply embedded in the way in which we prepare teachers.
Who is doing it most? You know the stereotype that many people have that's, you know China or Japan or Korea. They only focus on rote learning. But in fact, at the top of the list comes a surprise. It's the United Kingdom. Often, you know when you look at classrooms in the United Kingdom you have a lot of students running around. It looks like a very dynamic environment. It looks like very modern, reform minded instruction. Most teachers in England will tell you we pursue a constructivist approach to teaching. We don't like rote learning. But in fact, when you look more deeply into what students do, and this information comes from students, you know and they're often very good students have often a very good sense of what actually happens. They come out on top on this list.
So where does China come? Oops. Actually you can see they come out in the middle. Actually most East Asian countries do a lot less rote learning than what we would typically say about them. And then you can have countries like Germany doing less. And so there are a lot of variation in the approach. It's another way in the United States comes out also sort of in the middle of that.
There's another way how you can learn. And that's the focus on you know what we call elaboration. Elaboration focusing on reasoning, critical thinking, creativity. Giving students non-routine problems. And you can see actually countries come out quite differently on this.
What's interesting, you look at Shanghai in China there in the middle. And you can see they are not – they're doing sort of moderately, have a moderate emphasis on memorization. But they actually have a very strong emphasis on creative use of knowledge. Anyone who has been to a classroom in Shanghai will have seen that. But most people outside of that country will not know this. They just see photographs of Chinese classrooms where you have a teacher in the front and students behind rows and the idea is, well, if that's happening there it must be rote learning. But in fact, if you visited a classroom you'd see actually it looks different. You can see there is a lot of variation.
We also see that, you know different styles of learning do not have to be opposing each other. They can go together. And that really is sort of why we need to look much more deeper at what happens in the classroom. And what happens in the classroom is an outcome of teacher professionalization.
That's basically what our teaching and learning international survey is about. We surveyed about 100,000 teachers around the world, 34 countries. Random samples. Representative data. And they were asked basically questions about, you know their daily work. The work organization. Their job satisfaction. These are the kind of data that frame my presentation today.
Let's have a look at what professionalization really means. We have not been particularly innovative in this. How do we define a profession? How do we distinguish a profession from a more industrial work organization? There's three elements. Knowledge. We expect professionals to know something and to invest in their knowledge. To participate in continued professional development. To be well-prepared. Obviously.
But we also expect them, you know to have a high degree of discretion in how they use and apply that knowledge. Depending on the context in which they work. And there's a third element. You know most professionals wouldn't work in isolation. They will be deeply connected to other teachers. To other workers. To other industries. Professionalization really means about networking. So we look at this as well. We defined the degree of peer networks as an important aspect of teacher professions. Those are the three elements that are going to see in this report as defining professionalism. We measure them through self-report of teachers. We asked them about the work. That's important context. This is not about, you know direct observation. This is the teachers' perception about the degree to which knowledge is dominating the work. The degree to which they have discretion about what they do. And the degree to which they have this professional autonomy in a collaborative culture.
So let's see how countries come out on this. On the knowledge domain _____ _____ in blue. On the autonomy domain that's here in red. And on the kind of peer network that is here in green. You can see actually it varies enormously across countries. Not just when you look at the total length of the bars. No. From Portugal up to the other _____ _____ Russian Federation. But also in the relative length of the _____.
United States comes out sort of in the middle. Less emphasis on autonomy and discretion. More emphasis on knowledge. Moderate emphasis on networks. And you'll find some surprises in this chart. Many people see Finland as the mecca for, you know teachers. Where there's a lot of emphasis on teacher professionalism. And you can see that is certainly true when it comes to autonomy. Finnish teachers have a lot more professional discretion. They're equally prepared in terms of knowledge _____ American teachers. But actually there are fewer opportunities for Finnish teachers to engage in professional networks. That's why they get a relatively modest overall score on this. But it certainly is surprising. You have to look at this in detail. For example, one way in which you can build those networks is through induction programs. What effort does the school make to actually make sure that teachers when they enter a school have access to the best teachers, to the best kind of professional resources?
And you can see in some countries that is very well developed. But in Shanghai, in China for example, every teacher gets properly induced to their job. Every teacher makes _____ _____. You look to Finland. Well, you know so-so. Not all schools have those kinds of devices and even fewer teachers do use them. A lot of variability in the ways in which teachers get induced to the profession. That's just as a context.
We also see that not everywhere where principals say that there is mentoring available. Mentoring basically mean that, again, you know experienced teachers facilitate induction of new ones. Is that actually happening? You know and again, you can see the corner, the red corner here is where this doesn't exist and where it's also not used. And actually Finland is one of the countries. And you see other countries where there's a lot of emphasis. Singapore is a very well-known example. So a lot of emphasis and a lot of use out of this.
These are telling – this is telling us that the kind of devices, the instruments that countries have to support teacher professionalism really vary a lot across countries.
Let's move back to sort of the overall score that we gave countries for the degree of teacher professionalism. And let's have a look at, you know what makes China stand or Shanghai in China stand out in having this very long green bar. Peer network. Working with colleagues. Constantly being embedded in a profession. You can see this, you know when you ask teachers in China they will tell you, you know once a week I'm going to observe somebody else's classrooms. Once a month I'm going to participate in a teaching competition in my school. Once a year I'm going to go to a provincial or national teaching competition. So I am constantly working with teachers in my school and other teachers.
I will typically teach only two or three courses per day. And I have a lot of time actually to invest in other activities. As opposed to American teachers where the work of teachers is largely defined so the hours they spend teaching in the classroom. Very different kind of ideas in this. And you can actually see this. Teacher collaboration. The blue bar is the average. On the left side you can see the kind of more informal exchanges. On the right side you can see more the deep professional collaboration. Collaborative professional development. Joint activities. Classroom observation.
And what's really sad is if you go from the left to the right, you know from the more superficial collaboration to the deeper collaboration, the bars get actually shorter and shorter and shorter.
But not everywhere. You have, for example Shanghai in China is a country where you can really see classroom observation is a matter of daily practice. It happens very rarely around the world. But there it happens quite frequently.
Collaborative professional development. Singapore would be even better than Shanghai on this. Teachers regularly participate in professional learning communities. So you can basically see why those east Asian countries typically get very good scores on the peer network dimension. Because the systems have a lot of devices to embed teachers in the wider network of professionalization.
Coming back to classroom observation, one thing is you have a chance to see somebody else's classroom. The more important question is what do you learn from it? Who's actually going to talk to you about it? And you can see, again, you know if you're on the left side of the chart, actually school management is going to help you. They're trying to help you understand what went well, what did not so well. You have principals doing that. And you have other teachers helping you on this. On the right side of the chart, you know look to country like Spain. You may observe somebody else's classroom but nobody's going to talk to you about the experience.
So, again, these are very, very important dimensions of professional collaboration. And you can see how they vary across countries on these kinds of metrics.
Now looking at this in different countries. What is very interesting when you look at those three dimensions, you know autonomy, networks and knowledge, you take a country like Poland. You know this triangle is very balanced. The sides are equally long. And it's quite big. Basically Poland is another country where there's a lot of emphasis on teacher professionalism on those different dimensions.
You contrast this with Portugal, the triangle is also balanced but a lot smaller. There is less autonomy in Portugal. There is less knowledge invested in the teaching profession. And there is less emphasis on peer networks.
And then you have some countries that look a bit strange. You know the East Asian countries, emphasis on peer networks, collaboration. Not so much autonomy. The environments are typically quite well structured, quite well organized. And they're not great on knowledge some of those countries. Triangle gets tilted towards networks.
You look at Italy. That's an interesting country. A lot of autonomy, you know. Teachers can do what they like, but actually they don't now very much. At least that's what they say. Nor, nor do they participate in the kind of professional networks. So the triangle gets tilted _____. That's also not what you would like to see.
France is another interesting country. France puts a lot of emphasis on preparing teachers with a lot of knowledge. A lot of professional development. But actually teachers have very little discretion to creatively use and apply that knowledge in their context. And even less opportunities to share their knowledge with other teachers, with other schools.
So you can see actually, and I can put them all next to teach other. So you can actually see that different countries have very different approaches to professionalization. What I'm telling you here is that this an outcome of public policy. This isn't sort of grown in some way that is similar across countries but actually you know depending on what you do, you get a very, very different outcomes. You get the Polands where everything is happen. You get the Portugals where very little is happening. And then you get other countries that sort of focus all the efforts on single aspects.
Another interesting question – so, of course, does it make a difference? The first thing that we always do at the OECD, no surprise, we want to know does it actually matter in terms of student learning outcomes? And that's a bit hard to test because, you know these may not be the same teachers of the students that we assess. A different grade.
Overall the picture looks like this. There is a relationship. You can see sort of teacher professionalism as measured through self-report does actually relate to student learning outcomes that you see on the vertical access. But there are plenty of exceptions. The correlation is far from perfect. You know Singapore is a good example where teacher professionalism is good but not great. But actually it's a very, very strong performing system. Shanghai you've seen. You know they do well on some aspects. But they are not doing so well on teacher autonomy. Still they achieve very good result. So it's not deterministic. The relationship exists with student learning outcomes. But it's sort of moderate.
But it's only way to look at outcomes. Another way to look at outcomes is actually to ask teachers themselves, you know. On the status of the profession. To what extent to teachers see, perceive that society values their profession? And there are enormous differences across countries. You go to Finland. You go to Singapore. You go to many countries that are doing well and you can actually see that most teachers perceive that, you know society deeply values what they do every day. But you have this other extreme.
My children go to school in France. Only 5 in 100 teachers tell you that society – while that they think society values their jobs. Imagine that every day they go to work in a school, have a tough school day and they don't have that perception that that is appreciated by society. In the United States also it's only about one-third of the teachers that see their job, their hard work actually valued by society.
So let's have a look at that outcome. Let's also have a look at satisfaction with the job. Satisfaction with the profession. Are basically teachers happy that they made the right decision to become a teacher? Are they satisfied with their work environment? Those are all important framework conditions for achieving better outcomes. And finally, the what we call self-efficacy. To what extent do teachers have the sense that the work they do actually makes a difference? He's students to learn better? Teachers to teach better. So basically those are important dimensions from the – these are teachers' perspective. Let's have a look.
The question was does teacher professionalism matter on those outcomes? And here are the results. If you have actually little overall professionalization you get a score of one on this score, you can actually see that most teachers are at the bottom end of those outcomes. Teachers with limited professionalization do not see that society is going to value their job. Teachers with limited professionalization are not satisfied with their profession nor with their work organization. And importantly, they come out at the lower end of the distribution of teachers with a high degree of self-efficacy. So here you can really see that teacher professionalism is an important determinant of those kinds of attributes.
Let's look at the teachers that did better on professionalization. And you can see the bars get longer. They are sort of in the middle of the distribution. And when you look at the teachers who are getting good scores, ten, you can see they are in the 90s. They are sort of in the 60s percentile there. Sort of at the top end of the distribution in terms of seeing their job as being valued by society. Being satisfied. And also having a high degree of self-efficacy. You can actually see professionalism is actually mattering in terms of those kinds of important outcomes.
Let's have a look at, you know some of the more specific ones. Knowledge base. In a way that's the easiest. That's the low hanging fruit for public policy. It's relatively easy to sort of build the better knowledge base for teachers. And you can see the same thing if you have sort of very limited knowledge base in a very limited investment in the knowledge of your teachers, you see teachers coming out at a lower end of the distribution on most of those outcomes. If you have greater investment or knowledge, you see teachers being more satisfied with their job. Placing a greater emphasis on self-efficacy. And feeling that society values them more. So that matters.
If you look at peer networks. Same pattern. Having access to your colleagues. Working. Collaborating with colleagues is an important predictor for actually being more satisfied, being more engaged. Seeing that yourself to be more effective. And it's not so intuitive. You know. Working a lot with other teachers you might think, well, you know they're all going to see my own mistakes so I don't see, you know what I'm not doing so well as others. You might think that it's going to sort of depress self-efficacy. But the opposite is actually happening. The more you collaborate, engage, the better you can do this.
Why do I say this? Because, again, that's something so easy to do for public policy. It doesn't even cost money to provide those kinds of opportunities. Structures.
I'll give you an example one thing that really impressed me when I visited Shanghai the last time. You know they have a digital platform where teachers can upload their lesson plans. Very simple things. Actually not very sophisticated technically. But the trick in this is that you're actually measured on those outcomes. The more other teachers in the province, you know, download your own lessons, improve your lessons, comment on your lessons, criticize your lessons, the more status you gain in the profession.
At the end of the school year your principal will not only evaluate you, you know what did you do with your own students but what impact did you make on the profession. How – what contribution did you make to improve your own professional practice but also that of your colleagues? That's the kind of criteria that are being used here.
In fact, US universities are fantastic in this. Probably the best institutions in the world in which sort of academics collaborate and compete at the same time for better practice. Better ideas. But in teaching that is very, very rare that approach. So there are simple devices. Peer networks. And they seem to be actually very good predictors for this.
On autonomy it's sort of we don't see that pattern so clearly. We can't say that more autonomous teachers, you know like their job more or feeling more effective. The differences are very small. We don't have a clear explanation for that. But it's simply they observe with that that we observe.
We can also see that these relationships vary enormously across countries. Some countries their predictive power of those attributes is very strong. In others it's less true for the work environment. One has to sort of study those things in greater detail. But I don't want to do that now.
I just wanted to have a few more thoughts about equity. This is another thing where public policy can actually sort of do something about it. How do you attract the most talented teachers to the most challenging classrooms? How do you get the best principals _____ _____ schools? This is something, you know aligning resources is a challenge. This is a low hanging fruit for public policy. Some countries are very, very good at that.
One of the most impressive outcomes from Finland is that you have only 5 percent of the student performance variation line between schools. Every school succeeds. Because the system has been very, very good in matching resources with needs. Investing more.
So that's actually something that policy can deal with. What we did is we looked at schools who are basically on the kind of socioeconomic distribution. Reclassified them in high need schools. These are schools basically, you know which have more social disadvantage, more special needs, more foreign language and so on. And low need schools that basically operate under more privileged conditions. So simple classification that we use at the OECD. And then we can actually see how those things align.
This chart is a bit complicated. On the horizontal axis I show you what we call the professional support gap. The more you are to the green side, the more the system actually aligns resources with needs. The more you are in the red side, the more you can actually see if you are in a wealthy school, you get a lot of support. If you are in a high needs school you get little support. You don't want to be in the red side. You want to be on the green side.
On the vertical access, the more you are on the red side the more disadvantaged, concentration of disadvantage do you find. The more you are on the green side the less you find. You can, for example see, I have marked Portugal and Israel in red. They're really in trouble in the sense there's a lot of concentration of disadvantage. And there is an enormous gap in the preparedness of teachers to deal with disadvantage.
If you are on the green side, you know Finland comes out on top. They have actually relatively limited disadvantage. But they also make, pay enormous attention to actually reducing the support gap. So you have a country that actually places a high premium on equity in a condition that is quite favorable.
And obviously, you know equity is something in itself hard to change. You can't make poor parents rich. Less well educated parents well educated. But you can moderate its impact. One of the things that we can ask ourself, why is a country like Finland in the corner? Maybe because generation after generation they have paid attention to this. Generation after generation they have put a premium on equity. And that's why they have been able to gradually impact the conditions in their country.
So _____ _____ but what we do see is it's a country – England is also a good example. You know they have the pupil premium. If you have students with more difficult _____ _____ difficulties in your school, you can be sure that you get more resources to deal with this.
So there is a lot of variation in the kind of professionalization gap and in the degree to which that is actually making a difference.
Let's have a look at this in a bit more detail. I classify now basically teachers into two groups. Those two serve in low need schools. The schools which actually operate in privilege condition. High need schools in red. And then I show you the relationship between knowledge, professionalization in the knowledge terms and teacher job satisfaction. You can see the red bar's a lot longer than the blue bars. What does it tell me?
Take the most extreme case. Norway. If you are in a low need school, while you know the degree of professionalization doesn't very much predict the job satisfaction of teachers. Probably because all teachers, you know are comfortable. Easy to work with school.
If you are in a high need school, that's the red bar, actually preparing teachers well hugely matters for the job satisfaction. For the self-efficacy. For the satisfaction for the work environment.
So actually making sure that we give those teachers who need it most the best support is something that is actually very much reflected the outcomes. Not in all countries. I know there are a couple of countries where it goes the other way around. I can't give you an explanation for this. But clearly in the majority of countries investing into professionalization, in the teachers who serve in high need schools is, must be a big priority.
And this is not just for knowledge domain. You can see the same thing for peer networks. Again, the red bars are longer. Making sure that teachers working in disadvantaged schools have access to colleagues. Have access to shared sources. Work together. Frame practice together. Is really important in terms of getting those kinds of outcomes.
And that tells us, you know why investing resources equitably doesn't only give you more equitable outcomes that we know from PISA. But it also gives you better outcomes. It gives you overall sort of more satisfied teachers. More self-, teachers with higher degrees of self-efficacy. And so on. And again, you can actually see that mirrored in overall PISA results.
This is actually, you know why equity is not just choice for better equity but in fact a choice for better performance and more satisfied teachers. And, you know, I don't want to go through this in detail. We have classified teachers around the _____.
Let me just wrap up briefly in terms of conclusions. One of the things that we see is that teachers in schools that adopt more practice related to improving teacher professionalism, you can see they are more satisfied. They have higher degree of self-efficacy. And that actually they also perceive that teaching is a more appreciated profession. And that's really interesting. You can always ask yourself, you know, you know the vision that society has of the teaching profession, is it cause or effect. You know. I do a great job. That's why society respects me. Or society respects me because I'm well prepared and well _____. And that I think is interesting.
And then we also see that policy supporting teacher professionalization should consider requiring teachers to make sure that they invest in professionalization before they enter the profession. Some countries are highly selective, invest a lot in this. But also that they continue to upgrade and invest in their knowledge as they move _____.
Issues around peer networks. In fact, the interesting thing is most of the policymakers, policy levers that I'm talking about here are pretty cost neutral. They're not about putting more dollars into the system. They are about how we work in education. Thank you very much.
[Clapping]
Melinda George:    Thank you, Andreas. I will remind everybody in this room and those of you online to be putting your questions down because Andreas is going to be here at the end of the panel and we will be addressing all of the questions that we can get to. So make sure you put them on a notecard if you're here. My microphone's not high enough. Oh, okay. We may actually have a microphone in the room when we get to that session. Sorry. Little change.
I am so pleased to introduce Maureen McLaughlin who is the senior advisor to the Secretary of Education and the director of international affairs at the US Department of Education. Maureen has been an incredible resource around TALIS and is someone that I count on to help me understand and ask the right questions about data and about the analysis of the data. Maureen has led the department's international strategy since 2010. And she's helped to bring focus to increasing global competencies for US students. Learning from other countries. To improve our teaching. And engaging in active education diplomacy.
I will also say I often say that the best lab I have in all of this work is around those of my own two teenage daughters. And on a very personal note, I met Maureen first because we have daughters that attended the same school. And we got very actively involved in some of the school issues. And so even before knowing how much our paths would cross with the department and NCTAF it was really great to understand all that she knows on such a range of topics. So we're so pleased to have you here today. Thank you, Maureen.
[Clapping]
Maureen McLaughlin: Thank you, Melinda for that very nice introduction. And thank you, Andreas for once again an incredibly mesmerizing presentation with so much data that you really have to think hard about what you're seeing and hearing. And really helping us to understand more deeply an incredibly important issue to all of us in the room and certainly to the Department of Education, which is how do we elevate and enhance the teaching profession in order to improve student outcomes?
In March 2011 then Secretary Duncan hosted the first international summit on the teaching profession in New York City. It bought together union leaders, teachers and ministers from high performing countries to talk about how do you elevate and enhance the teaching profession across the world?  That was an incredibly successful summit. It has continued every year since then with a different country hosting. Still with OECD and Education Internationalize as international partners. And in just a couple weeks we will be going to Germany for the sixth international summit.
I really bring it up because it was after that international summit that the department decided to participate in TALIS. We'd been having discussions with countries about these issues. And we really decided it was important to see what did our teachers think. To really get the voices of teachers in the United States. So one, we could really hear from teachers themselves about their jobs, about their working conditions, about their satisfaction. And then to see how we compared to other countries. And that's exactly what Andreas has been talking about today.
TALIS has been enormously helpful we believe to the US and certainly to the Department of Education. This wasn't mentioned in the discussion today, but the US response rate on TALIS was slightly below the international rate. Which is why you don't see us in all of the tables. But NCES, the National Center for Education Statistics, did a careful nonresponse bias test analysis and found that the results really look quite good. So that while we don't quite meet the response rate required to be in the international report, we do believe, and I think OECD believes as well that the results are quite indicative and that we're comfortable with their representation. But we were just below on the response rate.
So we appreciate a report like this, Andreas, that is looking further at the TALIS data because there is so much more in the TALIS data that all of us in the room could think about and learn from. And I do want to put a little bit of a plug in for people who would like to look more carefully. The US Department of Education will be releasing the public use data on TALIS for researchers to be able to look more deeply at what's happening. And also an international data explorer tool which you and I and anyone in this room could use which is really a quick and easy kind of tool to be able to do your own quick analyses on the computer.
So in my comments today I really wanted to have sort of three parts. One is a few thoughts on the OECD study. A second is to really talk about what John King and the department are doing to elevate and enhance the teaching profession. This is where Andreas talked about policy does really matter. And I want to talk about what we're doing. And then just a couple of remarks as I close on the future of TALIS. On the next TALIS.
So the OECD report focused on three very important areas for teacher professionalism. Knowledge, autonomy, peer networks. I don't think any of us could argue that those aren't incredibly important pieces of teacher professionalism. And they also help to look at it in the context of equity. Which is extremely important.
And so I just really have a couple of comments and they're sort of raising some questions with respect to the report. And the first is on the issue of autonomy. And I talked with Andreas a little bit about this last night as well. So on the autonomy question it's mentioned in the report that the question is asked of the principals not the teachers. So the autonomy data is the principal's views of the teachers' autonomy. So it's really more of a view of the autonomy in the school in some sense than it is of individual teachers.
I would love to see in the next TALIS in 2018 a chance to really have those autonomy questions answered by teachers so that we could see what teacher's views are of the autonomy as well as what the principal's views are. So that is a suggestion, Andreas, for the next round of TALIS that I think would be very helpful.
Another piece that is not deliberately reflected or explicitly reflected in the study is leadership. And I feel that leadership is really one really important piece of teacher professionalism. So the opportunities for teachers to lead in their profession in the classroom, in the school, outside the school, in the policy environment is really, really important. Andreas, when I mentioned this to him said there's a study coming out on leadership soon. So that's really good.
Whoops, I have a lot to cover in two minutes. Okay. Let me mention sort of two other things no the report. One is respect. And Andreas addressed this about respect of the profession by the public. And it's really interesting to see a disconnect in the TALIS data I think for the US. In the US 89 percent of teachers say they are satisfied with their jobs. Eighty-four percent say they would choose teaching again. And 80 percent of them are fully confident in their ability to use pedagogical methods to do classroom management. But only one-third, as Andreas mentioned, thinks that society values the profession. So there's a disconnect there in terms of the professionalism and the view of society.
And collaboration. Collaboration is clearly a key piece of working together and is a key piece of the peer networks. And I was a little surprised in the report that the US scored as well as it did on the peer networks piece because when you look at the TALIS data, use teachers spend less than 5 percent of time working in collaboration with peers. Forty-two percent say they never work with colleagues across classes and age groups. And 50 percent say they never observe another classroom or provide feedback to their peers. So I was a little surprised that we scored as well as we did on the peer networks piece given those data from TALIS.
So what are we doing in the Department of Education with respect to these issues? John King, when he became acting secretary of education, set out three new year's resolutions. And one of the three was support our nation's educators and elevate the teaching profession. So this is clearly an enormous focus of attention. It has been. And it is continuing to be and is even being deepened now.
So in the interest of time I'm gonna go really pretty quickly through this. But teach to lead. Probably most of you in the room know about it. But it's been a collaboration between the Department of Education, the National Board for Professional Teaching Standards and now ASCD, with 117 supporting organizations to help teachers to be able to increase pathways and opportunities for them to exercise leadership, to elevate teacher voice and to expand the models of teacher leadership that others could adopt.
This has included summits and leadership labs all around the country. There's one occurring today in Baltimore. And acting secretary John King will be there tomorrow. So that's really important.
Last week the AFT, NEA, CCSO and Department of Education sponsored a national summit on teacher leadership. And what that summit was was a commitment that the US had made at the last international summit to take the model and apply it in a domestic situation. So it brought together teams from states. Nineteen teams and one from the Department of Defense Schools to really talk about what could be done at the estate level for teacher leadership and teacher professionalism. That was a phenomenally successful meeting and I think we'll be seeing lots coming out about it. And there has been quite a bit of interest in my international colleagues in learning more about how we did it in the US and how they might do it in their countries as well.
The 2017 budget, which has just been released and you may or may not have had a chance to really look at what's in it, has quite a few strong and meaningful commitments for teachers. And one is respect the best job in the world. Which is a new program that would invest a billion dollars to ensure that educators teaching in high needs schools that it's a great job and a step up in their career. So that's an important piece for both teacher careers and for the equity issue.
There's also a 10 million dollar teach to lead grant program. So far the teach to lead has had no federal money. This would be a way to extend what teach to lead has already done. And there is a teacher principal pathways program. Extra student loan forgiveness for teachers in high needs schools. A reauthorized teacher and school leader incentive grants and supporting effective educator development program.
So I don't have time to go into the detail of them. But that gives you a sense of how committed we are in the budget to the issues of improving and elevating teachers' careers and teacher professionalism.
So to close, we are fully committed. And I hope and believe that the next TALIS will show us in a different situation than the past TALIS. And in looking forward to the 2018 TALIS, I think again it is an incredible opportunity for teachers to have their voice about how they feel about their jobs, their professions, their working conditions and their effectiveness.
I mentioned we were slightly below the line for the response rate. We fully believe we will be above that line next time. We were short just a few schools. And we hope by this being the second time we've participated schools will know more what TALIS is and we won't have that issue.
What we found last time also was that if the school said yes and the survey could be carried out in their school, the teachers were really excited and the teachers were fully committed and very – completed the surveys at a very high rate. So we're expecting that that will be different next time around.
In addition, TALIS is going from over 30 other – 30 countries to over 40 countries in the next round. So we'll have even more countries to compare ourselves with. Also, I encourage you to talk about TALIS, but also to look at the data when the new files come out with the research data or the international data explorer. Because I think those will really give a chance for people to know more about TALIS, but also to really be able to delve more deeply as a teacher, as a researcher, as a principal, as a concerned parent, into what the data say. So I also do hope that the autonomy question gets to be expanded into the teacher piece.
Lastly, Andreas, thank you. Melinda, on behalf of NCTAF and Stephanie for the Alliance. Thank you so much for hosting today. I think the size of the audience online and in person on a Friday really shows how much people care about this issue. Thank you.
[Clapping]
Melinda George:    Thanks to everybody. You know one of the people that couldn't be here today that I would love to tell you a little bit about is one of our NCTAF commissioners. Her name is Genevieve Debose. Genevieve is a seventh grade English language arts teacher at the Bronx Studio for Artists and Writers in New York. Recently we were talking to Genevieve, and for anyone that doesn't know Genevieve, she actually taught for ten years and then she took a three year time away from the classroom to work at both the US Department of Education and at the National Board. And she really felt that she was missing the classroom and that she wanted to be back with those students that needed her the most.
The comment that Genevieve said to me that was so striking was that her eleventh year of teaching, so the year she returned back to the classroom having been away for a couple of years, her eleventh year of teaching was her hardest year of teaching. And she said – a couple of the things that she said is that it was because the climate of education in this country had shifted in those three years. That the kids were the same. But there was a lot more pressure on getting test scores or on ensuring that teachers were hitting marks rather than what she described as being messy in learning. Taking risks. Being able to connect with each child individually and really to make a difference in learning.
She talked about the kind of profession that she envisioned for herself, for her peers and for her students. And I should say that Genevieve would tell you that her school in the Bronx is on the state's list consistently as one of the most struggling schools in New York. So she is where we need her to be.
But she talked about the kind of profession that she envisioned. And she said that she envisioned one that's truly collaborative with time and space to be collaborative with her peers and with her students. She wanted there to be space to be able to move between the policy role and the practitioner role so that a teacher voice was always part of creating the kind of policy that is needed to support teaching.
And that she said she worries, because there's a lot of things right now that are pushing teachers out of the profession or out of the schools that need them most. So what she would say I think if she were here today is that the kind of things that this report is focusing on and the kinds of things that this community really wants to change in support of great teaching is the kind of thing that will keep teachers like Genevieve staying in the classroom.
I thought it was really interesting was Andreas said about all of these outcomes. Teacher professionalism outcomes are – I'm sorry. Teacher professionalism is the outcome of public policy. To me that signals that we can make changes. We can change policy that will change how teachers are supported to do the great work that they do.
At the commission, we talk a lot about systems alignment. We look at the whole teaching continuum. From teacher preparation all the way through veteran teachers and even into retirement. And what we have realized is that we need to focus on breaking down some of the barriers that exist at points along this continuum and make it one cycle that's all about supporting great teaching for every student in this country.
So I just want to mention two things in terms of policy implications that we see. One around – some implications around teacher preparation and some implications around teacher professional learning. And I will start by saying that as we look at the teaching continuum, one of the things we would say and the policies and entities can really help to do is to break down that barrier between talking about teacher preparation and then talking about teacher professional learning. It's really one cycle. There can't be this handoff. We can't say, okay, I've done my work. Now this brand new teacher is yours. There's gotta be that collaborative nature. And so one of the things NCTAF is really focusing on is how do we build those partnerships and build those relationships that really support teach throughout.
One way to do this that we think is really critical is that all student teachers have the experience of a full year of residency. So that we are looking at teachers – and that residency should be in the schools where we want them to go teach. We need teachers to have support and practice in schools that are those high need schools. And that are those schools that have different kinds of teaching and learning. Deeper learning outcomes. Personalized learning for both students and teachers. And we need teachers to experience this so that when they go out and are teachers of record they are ready to go in those schools.
We also think that technology can be a real game changer in this whole world of connection and collaboration. And so one of the things as we look at how we support great teaching and build that continuum from, through teacher preparation into teacher practice, is how can we use technology as a tool to keep people connected, to be able to find resources as they need them and to be able to share those with their students regardless of what school they are in.
On the professional learning side, I just would mention a couple things. I already talked about the continuum. I think that high standards and deeper learning and personalized learning are complementary. And we need to be looking at these things together for every student. This is a question of equity. We need to be making sure that we're providing the resources for every student to have access to both.
This should not mean a bigger burden on teaching. And this will be my last point. I think one of the things we need to do is look at what we can do to support teaching and in some places that means taking some things off their plates so that they can be focused on the things that educators of practice, real professionals, we need their talents and skills to be focused on.
So we need to rethink time and collaboration. We need to find how other countries are doing it. Where they are actually finding ways for teachers to have time to work with one another. To be observing other teachers' classrooms. And to be working directly with their students. We need to make professional learning personalized learning. Teachers should be able to identify and have a hand in saying where they see their needs. And then we should have things available to them to be able to address them.
So those are sort of my big policy points that I hope we'll think about as we continue this discussion today.
S. Wood Garnett:    Thank you, Melinda. I also will keep my remarks brief because we want to make certain that we have time for our final panel. There are two things that I'd like to hone in with regards to the report and the study and the information that is so important to the work that we do. I want to focus on high schools and I want to focus on equity. And for those of you who know the Alliance you know that this is really important. This is the core of our work.
And I also want to set the context for our international viewers. Over 700 viewers that are online from across the world. That in the United States this report comes at a very timely moment. For many of us in the room we know that in December a couple important things happened. First, the US Department of Education announced the graduation rate for the United States. Which is now 82 percent. Up from 81 percent in 2013. Which was an all-time high for us to reach 82 percent. And we also know that in December in the United States that President Obama signed the Every Student Succeeds Act into law.
So these are opportunities for us to think about this TALIS study and to think about the implications for policy. And these developments are great. But here at the Alliance we continue to keep the eye on the fact that over 4,000 students every day are still dropping out of high school. And that more work needs to be done. And we know that everyone in this room knows how important teachers are. We can all think of a teacher who inspired us, who helped us move into a higher level of performance in a class that maybe we didn't like or a class that we didn't think we could be successful in. so we stand on the shoulders of teachers around the world.
So we believe that if we can really think about the TALIS study implications for high schools that we can do more by thinking about resource allocation, particularly in high need schools. And that this report gives us an equity imperative that, and a challenge that we hope that you're going to take back. And as you leave today I'm going to ask you to read on our wall the words that say it was a good meeting but – it was a good meeting but what are you gonna do after the meeting? We're encouraging you to go back and think about how to take the information and think about policy and implications for policy and implementation.
In our work here we have really been working to think about deeper learning. And you heard Melinda mention that as well. We believe that the path to equity is connected to the ability of every student in every classroom, in every subgroup, to have access to deeper learning that fosters critical thinking and then allows them to learn how to create, how to communicate effectively, how to solve problems and how to manage their own learning.
And we also know that these are things that employers and postsecondary programs, be they four year or two year colleges or career and technical programs, they're looking for this. Thy really want to see students who have these competencies and these skills.
So with regards to high schools, we know that this OECD study has found that teachers in secondary schools have lower levels of teacher professionalism overall than teachers in primary schools. And we also know that professionalism is linked to job satisfaction. So how do we create teacher support in ways that teachers and secondary schools, particularly those working in high need schools, and with traditionally underserved students, have high levels of teacher professionalism that promotes their knowledge, that provides opportunities to participate in the peer networks that we've heard so much about and also creates opportunities for them to have this autonomy? So we at the Alliance cannot stress the importance of really thinking about this. Particularly because we're so focused on equity.
We also know that teachers in the high need schools also have the least amount of support for getting there. So as we think about the work that we each do, both her in the room and on the – those participating online, we really want to think about how we take this data and meet as a community, as a state, as a country, as an economy, to really make certain that we are using this information to change our practice.
And so I want to talk a moment just about ESSA. The Every Student Succeeds Act which is now the law of the land in the United States. And many of your rooms, in this room sleep with it under your pillow. But just for the sake of the people who are on the internet I'd like to take a moment to point out a few of the opportunities that this is going to provide here in the United States.
The first is that there are many opportunities linked to professionalism. For example, the law does allow under Title II for funding for states and districts to provide professional development activities that support improving teacher and leader effectiveness. You can use that money to work to look at your teacher certification requirements. You could use that money to really think about providing different types of professional learning for teachers, including learning about assessment literacy or thinking about how to create and advance the implementation of high standards in that school or in that state or in that district.
It also provides opportunities for people to think about how to rethink induction. To think about residency and mentoring. I mean these are opportunities, right? And we are very new in having this law. And we are all thinking about how do we make that happen?
ESSA allows that professional development funding can be used for leaders. And this morning we heard comments about, you know this is really important but teachers can't do this unless they also have leaders who allow them to have this professionalism and support them and advance their learning. And leaders who know great instruction and know ways to foster a collaborative community.
So in ESSA there are opportunities to think not only about teacher professional learning but to think about how do we support teacher leaders and school leaders who are doing this work in the classroom.
So I think that, you know at the Alliance we agree with the policy considerations that were the final slide that Andreas showed this morning. And we know that there is a lot of variety not only in the experiences that teachers have here but there's incredible variability in the types of schools that we have in the United States as well as the different approaches that states are thinking about as we consider the opportunities under the Every Student Succeeds Act and as they are considering as they really think about how do we close these longstanding achievement gaps? How do we ensure that every student in our state graduates from high school and that they graduate with a meaningful diploma that really actually has prepared them for college, for those postsecondary experiences, but they career, technical education or just life in general.
So there are a couple policy recommendations that I'd like to just end my remarks with so that we have time for our panel and for your questions. First, I will say that as a former person in charge of teacher preparation in the state of New York that the portions of this report that talk about the importance of alignment, of the higher education system and the P12 system, and really understanding the ways in which we're providing opportunities for teacher candidates to have longer residencies and we're thinking about ways in which teacher candidates are participating in coursework and practice, experiences that allow them to really apply what they're learning in ways that they're getting more at bats and they're becoming more confident and they're entering the system with a set of skills that are gonna help close those gaps and help those secondary students be successful is important.
The other thing that is really important in this report is mentoring. We know that too often particularly high need schools don't have the capacity to provide the kind mentoring and coaching that teachers who are in those schools need. And so it's that resource issue. And we heard a little bit about equity. And we know that being equitable in distribution when there's an equity issue is not the same. That perhaps there are schools like high need schools that need more resources because of the students ' needs as well as the needs of the teachers in those schools. So we really want to think about policies that support that.
We also really were excited about the conversations around teacher autonomy and teacher knowledge because we know from this study and we know from our own experiences about the importance of having teachers who feel that they're being respected and valued for what they know and what they bring. And we'd like to see ways in which we can think about creating more action research opportunities for teachers and more opportunities for teachers to have those peer networks and to really apply what they're hearing and what they're learning in their own classrooms in a way that supports and advances their own learning and the learning of their peers.
So I'm gonna close with just saying that, again, at the Alliance because of our focus on secondary schools and on equity, this study is really important to our thinking about how do we take our new national federal policy and how do we make recommendations and support the work that's happening in the field? And how do we translate this study into policy recommendations that would be applicable at the federal, the state or the district level. Because there's so many opportunities and there are so many people who are fully committed. So thank you.
[Clapping]
So at this moment I'd like to invite our final panel up to the stage. And after this final panel we will have the opportunity to allow you to have some questions. And we will come around with a microphone for that panel. And for the opportunities to also ask Andreas and Maureen questions.
So as you heard at the start of this, we came to an agreement to host this event about two weeks ago. And it has been a mad sprint to not only get the room set up, which we had amazing support from all of our staff here at the Alliance and from NCTAF and OECD, but also to make certain we had the right people here to have this conversation. So I am very pleased that we have a panel of practitioners with experiences that I think are very appropriate for this conversation today. I'm not going to read their entire bios, but I'm gonna let you know who they are. And you should have a copy of their bios. They were on the table.
So right next to me we have Nicole Gavin. Nicole is a lead teacher in English language arts coach in the Baltimore City Public Schools. She is a Baltimore native and she has worked for Baltimore City Public Schools for 18 years. And she is the lead teacher at William Paca Elementary School. And she is also a nationally certified – national board teacher.
Immediately next to her we have – let me flip over here. We have Cecilia Roe who is the director of instructional assessment and professional development at the Maryland State Department of Education. Cecilia's responsibility at Maryland State Department of Ed include the management of federal grants, Title II AB program manager. She's done some work with the Maryland Race to the Top projects. And I'd also like to point out that for 30 years she served as a secondary English teacher, department chairperson and reading specialist. So who also better to have on the panel.
And then, of course, we have Kate Gerson who is also here to discuss this very important topic. And Kate Gerson is a former senior fellow with the New York State Board of Regents Research Fund. And she is one of the people who helped work and develop the resource and tools of Engage New York. And throughout her career Kate has driven the design and development of Common Core state standards, curriculum implementation and professional learning. She's also worked to train aspiring school leaders. And she is also a former high school teacher and principal.
So with that I'd like to invite our practitioner panel to have an opportunity to kind of reflect on their own experiences at the ground level and also to reflect on the report. And I'd like to begin with Nicole. Want to start with our teacher.
So, Nicole, you are a national board certified teacher and you are currently embedded in an elementary school in Baltimore City Schools. So I just wanted to begin by asking you for our audience, both in the room and our international audience for you to tell us a little bit about your school, your demographics in your school district. And then we'll talk a little bit about what you're learning as a result of the work you do.
Nicole Gavin:    Good morning everybody. I'm currently in an elementary school on the east side of Baltimore. We service students in pre-kindergarten through fifth grade. We have approximately 600 students in our school. I would say 75 of those students would be categorized as ELL. We have about 78 special education students. About 86 percent of the population is African American. And we are about 98 percent free and reduced lunches.
S. Wood Garnett:    Thank you. So can you – I'm gonna ask you to compare. To think about maybe the professional development that your school has offered in the past and any changes that you've made in the recent year or two in reflection to things that you've learned. And tell us about how it promotes knowledge and autonomy in the peer networks that we've talked about today.
Nicole Gavin:    So there's been a lot of changes. We are constantly evolving our professional development. I have really lucked out in the school that I'm in. I've been there for 15 years. And I've always had a principal who has valued professional development. So they've always set resources aside so that there is at least me as a coach. In the past we've had more funding so we have had up to four coaches in the school. It's a very high need school. When we came in they actually zero based the school in 2001 because it was failing. And currently the school has risen up through about 80, 90 percent that they're achieving on different assessments. Prior to that when we came in we were still doing MSPAP in 2001. And the school scored a 9 out of 100. We had fifth graders that when we came in and tested didn't even know all of the letters of the alphabet.
So it was a lot of hard work. And so when we came in the first thing we did was we extended the days, Monday, Tuesday, Thursday, Friday. And we had half a day for students on Wednesday. And then we spent two to three hours with teachers building capacity. Building content knowledge. Doing face to face workshops. As that transferred into the classroom and student achievement went up, our funding went away. So as the funding went away, then the model had to change again.
So I'm a big believer that the structures in education as a whole need to change to fit our needs. And right now we're structured to be paid to be in front of students. And not to plan and not to think and not to collaborate and not to learn. And so teachers are trying to squeeze all that in under all of the demands and the documentation they're doing right now and they're finding it difficult. And so in isolation you're finding schools that are successful because of specific leaders or specific teachers. But if we want it widespread, we really need to think through those school structures and how we're gonna do it.
So we are leaning more towards – since we've been working with the state we've been doing book studies on personalized professional development. Moving towards students and teachers both receiving differentiated learning. And teachers being able to identify what needs they have. We're looking at ed camps. We're looking at teach me. It's for participating in playdates. And the reason that we can do that is because you can attend all those things for free.
So all of the ed camps we've ever been to our free. And teachers show up. And it's the best part of any professional development that you had done before. Which was talking to the person next to you and getting a great idea now is the meat of what the professional development is. And that you choose the topic that you're gonna learn about and that's applicable to your position and tomorrow when you walk into the classroom with your students.
S. Wood Garnett:    Thank you. So now I'd like to kind of see if we can get a – let's kick it up a level and find out from the Maryland State Department of Education. Cecilia, can you provide an overview of the Maryland State Department, the student population, teachers, again, for our international audience as well as those in the room?
Cecilia Roe:    Sure. Maryland is local controlled. Which means that the local districts determine the curriculum, what's being taught. The state determines the standards that are going to be used. We have 24 districts. We're a little bit unique in that our districts are our counties and Baltimore City, because Baltimore City's not part of a county. So that obviously affects the size of our districts.
So we have our largest district, Montgomery County, has 209 schools. Our smallest district in Kent County has seven schools. So we have a lot of diversity. We have a lot of diversity within the state. We consider ourselves little America in miniature because we have the ocean, we have the mountains, we have the bay. It's six hours from east to west and it's six hours from north to south. And you have that southern drawl in the southern part of our county and you have very much more northern kind of values and attitudes in the northern part of our state. You really do see a lot of diversity across the state.
We have 874,514 students. Eight hundred and seventy-four thousand five hundred and fourteen students. We have about fifteen hundred schools. We have about 60,000 teachers. And we have 182 different languages spoken in our schools. So we have a very, very high ELL population. So there, as I said, there's a lot of diversity across the state.
S. Wood Garnett:    Thank you. So, again, we're here to talk, discuss teacher professionalism. So can you describe for us what the state of Maryland has put in place to support and advance teacher professionalism?
Cecilia Roe:    Okay. We absolutely have been doing things on all three levels. Trying to promote teacher knowledge. Trying to promote teacher collaboration. And trying to promote teacher autonomy. Again, because we're local controlled we can't dictate to our districts that they need to do these three things. But what we've been doing is we've been modeling them. So we have had state wide ed camps. And doing things that will promote collaboration among teachers. Giving teachers. Just going down to the teacher level. Giving teachers the opportunities to collaborate if they're not getting those opportunities in their own schools and in their own districts. And as Nicole said, she obviously doesn't have that opportunity within her own school, so she's been taking advantage of some of our state collaborative free events. Such as our ed camps. We did a playdate. I don't know if any of you are familiar with playdate. But it's kind of similar to an ed camp where teachers come together and they play with technology tools and technology resources. And they go into different rooms and they talk and share ideas and play with all these different tools. So we've had that.
We had a virtual ed camp not long ago. We were the first state to do a state level ed camp. We were the first state to do a state level playdate.
So we're doing all of this to try to give the teachers in our state opportunities to collaborate because we understand how important that is. One of our goals in the state is personalized professional learning. I was really pleased to hear Melinda say how important that is. And that's very, very important to us and we're really promoting that.
As Nicole said, we have a statewide book study going on right now with the book Personalized PD. We really feel that personalized professional learning, it's important to individualize learning for students and it's also important to individualize learning for teachers. We all have different needs. And those needs need to be met where we are. There's no – you know on size fits all doesn't work with students. It doesn't work with teachers.
We also feel there's a connection between the needs of the students and the needs of the teachers. And the teachers need to look at the needs of their students and look and reflect upon their own teaching. Reflect upon their own knowledge. And go out and seek things in order to improve their best practices to meet the needs of their students. So we're also putting in place a professional learning program where we can recognize teachers for doing those kinds of things that they've never got recognition for before. Giving them recognition for going and attending webinars. Going to things – listening to things like this. Taking part in ed camps. Taking part in any individual little things that they can do to improve their own professional practices that they've never gotten recognition for before.
And the program, once we have it launched, and it should be launching in the next month or so, is going to not only give them recognition for that but there will also be another factor in place that could even give them some continued professional development credit. So we're trying to put a lot of things in place in order to help support teachers. And one of the consequences of that that we didn't anticipate is that the districts in our state are looking at what we're doing and they're copying it. So we have become a model for the rest of the state.
So the districts are now starting to put in place ed camps. They're starting to put in place conferences of the type that we've been running on the state level for the last five years. And they're looking at what we're doing as a model. And that has been very refreshing and very rewarding.
S. Wood Garnett:    Thank you so much, Cecilia. And that was a very nice segue to Kate Gerson. So, Kate, for those in the room, we probably are more likely to be familiar with Engage New York which has over 130 million users and about 30 million downloads. But can you begin by describing what Engage New York is for our broader audience?
Kate Gerson:    It's a K12 – it's a comprehensive set of curricular resources for K12 in both math and ELA. Aligned to the standards. And widely reviewed as being such.
S. Wood Garnett:    So can you tell us about what you've learned in the process of developing the resources and tools that are aligned to the Common Core to support and advance teacher knowledge as a result of your work, both with Engage New York and your work just in general with teachers across the US?
Kate Gerson:    so, you know making aligned curriculum is a really important and critical step and adopting as a district or state aligned curriculum is a really critical and important step. And actually much harder to accomplish than you might think. There's just a lot of capacity building that needs to be done in order to make a selection that would result in an aligned curriculum because so much of what it means to teach in a way that keeps students really on track for college and career readiness defies in a lot of ways a lot of our instincts and a lot of our earlier training and mentoring that we've received as teachers and principals.
So we have to relearn a lot of how students are going to need to learn if they're going to be able to be ready for college by the time they leave us. So building and offering and having a good curriculum is sort of step one.
Step two is just a massive project in adult learning. And while I agree with you completely that having that learning be personalized and come at people in a way, in a medium and at a time when they're ready to receive it and metabolize it. There is a fairly concrete set of information that teachers, principals, principal supervisors, district staff, etcetera really do – coaches – really do need to have. There are many developmental consequences of poverty. Such as the 30 million word gap of which I'm sure you're all aware.
One of the things we also now know is that students who come in with that word gap, if they reach – they are very likely to without very significant interventions that don't align with most of the material we currently use in school, by the way. But if they don't have the interventions that they really need that research is calling for, they will arrive in third grade not ready to read to learn. if they can't read to learn by third grade and absorb new information from text, which is true for a significant portion of the population – in high poverty districts you're looking at anywhere between 80 and 97 percent of students, right. If you get to third grade and you're not able to read to learn, you will be the same exact students are not reading on grade level by ninth grade and the gap between them and their proficient peers has grown significantly. Those students are then much more likely to drop out.
So we have a very finite set of – and that's just literacy. There's a whole set of – a literal progression that we could articulate in mathematics as well. So a huge part of what has to happen here is for teachers to a) really get a deeper, more refined, more precise content knowledge to really know the texts they're teaching. To really know what the hela ratio is. To really understand how place value works and exists in the world. Not enough for us to survive at the grocery store, but really in order to be able to make meaning for students about how numbers work, fit together, come apart. So content knowledge.
And then there really is this piece of like how we develop and how poverty and our parents not being educated might impact that early development. What we must do as educators to create systems that intervene around knowledge acquisition, vocabulary acquisition.
And then the third part is what does it mean to have aligned curriculum? How is this stuff built? And if I want to make choices for my kids based on what I know about them and their needs, how do I make those interventions in a smart way that respects the sort of load bearing walls of alignment, keeps that stuff aligned. Doesn't gut the rigor. But also makes that material feel like I own it. I have autonomy. I can make decisions in my classroom. And make the stuff more accessible to my students while constantly shooting towards this trajectory towards college.
S. Wood Garnett:    So I'd like to have a couple questions. And at this point I'd like to just open it up to all three of our panelists. So, you know continuing on the theme here that Kate has started with regards to equity and the need to perhaps have greater content knowledge in order to close those gaps and help those students to get on the trajectory to college and career, I'm wondering if we can hear from other panelists about things that you're seeing that teachers want as a part of the personalized professional development that you all are offering in Maryland at the state and school level. And then also are there any recommendations that you would make to the viewers out there who are trying to think through how to redesign or improve what they're currently doing to support teacher professionalism?
Cecilia Roe:    It's a two part question. I'm gonna start with the second part. I think you need to take baby steps because, you know you can't change everything overnight and it doesn't happen overnight. And you need to take baby steps. And I think that a lot of the things that we've been doing with Maryland is an example of that. We've done a lot of little things. A lot of little activities. And all of those things build up to a very big thing. And we're making a huge impact. So I think you need to start small and you need to start at the teacher level. There's gotta be teacher voice. You absolutely have to have teacher voice. We're very lucky in Maryland. We developed a very large teacher collaborative master teacher network through the summer academies that we were doing when we were rolling out Race to the Top. We were training teachers all across the state. And those teachers have been a fabulous network to us at the state level in giving us feedback on the ground, you know what's happening in the classroom feedback. And they have been an extremely large value to the LEAs as well because the districts have told us how valuable they are in the knowledge that they've received through the training and their work.
And we use them over and over again. So you've gotta have teacher voice. You've gotta hear all your stakeholders. You can't impose it from the top down. You've gotta hear what's happening and you've really gotta make that part of the message. And certainly what we're doing in Maryland is going from the ground up, but we're also going from the top down as well. And hopefully meeting in the middle. And it makes change.
Nicole Gavin:    I believe it's gonna be a partnership from a number of places. We need to look at higher ed and we need to look at preservice with teachers. We need to look at leadership in the schools and at the district level and how they are promoting professionalism with teachers and supporting that. Just in Baltimore City there's a number of things they've done with our contract recently I think that is walking towards that direction. We are getting credits now for attending workshops and conferences. And there's a certain amount of hours that you apply for. And then those credits go toward a pay increase. So every 12 credits that you get you move a step up in pay. So along the long term, young teachers coming in have some motivation outside of school to go and gather new learning.
They also have a new career path that they added into the contract. So where you had prior to this you're a teacher and at some point you go to administration, now you have a career path where I can stay as a teacher and become a model teacher and a lead teacher. And then in the lead teacher position you go back and you help facilitate professional development with teachers in the building. And so it's this idea that I can remain in teaching because that's what I want to do. I can dance. I can have leadership in that role and still be working on my craft and affecting student achievement in the building without having to move to the administrative or managerial side of the work.
So I think those types of things are great. I think once again, and I go back to the school structures. That we really have to rethink what we're doing. We have to be creative about what we're doing to get teachers together to collaborate. I think with social media and having a lot more virtual options now. We used to have professional learning communities in Baltimore City for literacy called Reading Right where grade level teachers would get together once a month and they would talk about what's coming up in the curriculum and what are your best practices and how are you doing it? And if a teacher was new and didn't have the content knowledge, it's much easier for me to ask my peer, I don't understand that, can you explain that to me? Than it is to go to a principal and feel like maybe I shouldn't let them know that I don't know this.
So it was a safe place for them to talk and learn together. And then as funding went away, those disappeared out. But with – we've been talking with a number of people about bringing back and using social media in some fashion to connect teachers back again. And so it's so beneficial for brand new teachers. It's so beneficial for teachers that I'm the only fourth grade teacher in my building and I have nobody else to talk to.
So I think those are the types of things just in a school level, at a district level we have to start thinking about and moving towards.
S. Wood Garnett:    So I just want to draw a through line here to the number of times that Nicole has mentioned funding that went away.
Nicole Gavin:    Sorry.
S. Wood Garnett:    Right.
Nicole Gavin:    It did.
S. Wood Garnett:    And back to the opportunities and what we know that high need schools need more resources, right. So I think that the study findings and the important work that Nicole and other teachers are trying to do in schools requires us to think deeply about what are the policies and procedures and practices that we have in place and how are those being applied to the schools that we serve? And are we doing this in a way that really has an equity imperative?
So I think it's important that we point that out. Because this is what TALIS is about is supporting teachers. And we know that all of the Nicoles and all of the teachers and all of the administrators in these high need schools need more support.
I think another thing I've been hearing you all talk about a little bit is pre-service education. Which I admit it is a great interest to me and to man others in the room. So can you talk a little bit about teacher professionalism as it relates to the new generation of teachers who are entering the field? What is it that you would want to tell this audience or people who are participating as they are also reflecting on how do we make certain teachers entering the profession are prepared for the students that they will be teaching? And that student population will be incredibly diverse.
Nicole Gavin:    Okay, so I'm just gonna jump in real quick.
S. Wood Garnett:    Please.
Nicole Gavin:    Because I think that what we're seeing, just in our district right now, as teachers are coming in, we have, because we're a high needs district, a variety of pre-service programs. And so we have alternative certifications. We have career changers coming in. we have people who have gone through traditional programs. So when we gather our teachers together it's like gathering our students in kindergarten. Some of have been to school. Some haven't. Some are learning right there on the spot.
So this idea of personalizing PD and differentiating for teachers is immense. Maureen was talking about having teachers do a residency. A yearlong residency. We have a great program in Baltimore City, the Urban Teacher Center, that requires that. And Jennifer Green who runs that does an amazing job. We love having those teachers come in. they've had this idea of residency for a full year. And you know when you get teachers in behavior management is always an issue. And they could have all the content in the world. And they could be very knowledgeable. But once again, when it's your classroom and you're finding your voice that content and the behavior management and strategies and techniques are all intertwined together. And they need time to work through that. And we have to have realistic expectations for new teachers as well.
So I shouldn't have the same expectations for my first year teacher as I have for a teacher who's been there for 30 years and has been involved in developing the curriculum and writing the assessments and perhaps working with the state around Common Core. There are different ideas there. And so expecting them to do the same it's sort of an injustice to that teacher. And it sends a lot of teachers out the door. We don't give them the time they need.
S. Wood Garnett:    So what about school leadership? So one of our questions actually that has come in from the internet is a question about school leadership. And to what extent the TALIS report has addressed school leadership. But I know on this panel you also have referenced several times the importance of school leadership. So I would love to hear your thoughts on what is it that school leaders, and we can define that in many different ways, are doing to support teacher professionalism and how are they – what do they need as well as how are they thinking about the needs of this personalized approach to learning?
Female:    We obviously didn't plan this.
Kate Gerson:    You know it's incredibly mission critical that folks at all levels of a system have a common instructional vision. At a really granular level. Not at a technical level. Those of you who are aware of the work around the standards have heard headlines around nonfiction or evidence from text or students articulating mathematical reasoning. Like these things are technical changes that are everywhere. Rampant. There's very few schools in the country where you don't walk into a room and see a teacher saying the word text and seeing children search for evidence. Right.
But now we have this incredibly – this next layer of change. This next process that must happen if we are seeking college readiness is a very granular look at what does it mean in terms of changes in adult practice that are gonna lead to really significant changes in what students can do? What they can create. How much do they know? You need to know stuff in order to make an argument, right? Like you really need to acquire knowledge before you can argue about something. You need to know something about it. Right. And so it really –
[Laughter]
We think. And so really sort of changing the way we're doing school such that we all have a very concrete understanding of what that adaptive change would look like if it were really manifesting. And so that means everybody, superintendent, deputy superintendent, chief, which I think is so mission critical for the principal's supervisor to know what this would look like and feel like if it were really happening. For the principal to be really clear.
We talk a lot about Tom Gusky's work about his five levels of professional development evaluation. We think in Gusky terms all of the time. Cause so often we stop at the first or maybe second – first level of evaluation is did they like it. Right. Like zero is like did you do it? Did it happen? Were there lunches? Right. And then one is like did they like it? Check. A lot of us feel very deeply that if they go home pissed off then it's, it was a waste of time, which we know. But that's not enough. Two is did they learn anything while they were there? Four is are they going home and practicing equality and fidelity? And five is does it have an impact on student learning?
But in the center of all that is three, which is the system. Are there principals giving feedback that reflects the learning you wanted them to have in the professional development? Is the principal receiving feedback that reflects the learning that you wanted to happen in that professional – like is the whole chain of command and resources and materials and time structures echoing the thing that you're trying to move, the thing that you want people to know – that you want adults to know and be able to do.
S. Wood Garnett:    Thanks, Kate.
Cecilia Roe:    I'd like to just add real quickly, I know we're probably short on time, that the principal is so, so important. And we really don't do enough to support our principals. Principals have an awfully lot on their plates. I mean they're managers. They're instructional leaders. They're professional learning leaders. They have a lot to do and they have a lot to master. And you know what? They can't master all of that. And I really think that in our country we need to look at new ways of supporting principals and maybe restructuring the role of the principal. So that everything doesn't rest on the principal's shoulders.
There's a new report out called Beyond PD that hints at the fact that maybe principals should not be observing teachers. They should be the lead learning and learning along with teachers individualized to meet their needs. And that's an interesting thought because so much of what we do in this country is the principal observing teachers. And in this Beyond PD report it even says that principals don't have time to do all of that. And they don't. When you look at everything they have to do they really don't.
So I think we really need to take a good, hard look at the way we're supporting principals and what we can do for principals to help them in all of these roles and to give them the support they need because they really are burning out very quickly and with – they really need a lot of help just was our teachers need a lot of help.
S. Wood Garnett:    So I'm gonna end with one last question for the panel and then we're gonna go to questions in this room. And I also have a couple of questions that have come in from the audience on the internet. So as a national policy and advocacy organization in light of the fact that we are sitting in a room in Washington, DC with many representatives that make policy decisions, I think this is last question is important. So I'm giving you think time. But as we think about the fact that we have a new law of the land in the United States called the Every Student Succeeds Act and we have a new secretary of education and in the state levels we have approximately 27 or 28 new state chiefs and we have new legislative people, there are some opportunities for you as panelists to think about what's the one thing that you would want to say to a policymaker that has decision-making authority about things that you feel are important? So – oh, Nicole is ready.
Nicole Gavin:    Funding please. I'm just joking.
S. Wood Garnett:    Funding for what?
Nicole Gavin:    Everything.
S. Wood Garnett:    Prioritize.
Nicole Gavin:    Funding for professional development. That is really out of teacher's pockets at this point. If they want professional development they're paying for university classes, they're paying for conferences. Everything is out of their pocket. So having something set up where teachers could apply for grants or could – districts had allocations for this much that would allow teachers to go and go to a national conference. Go to a state conference. Spend some time after school collaborating and planning for the curriculum for the next three or four months. Just putting that time in place.
S. Wood Garnett:    Thank you. Cecilia.
Cecilia Roe:    There are so many things I think that really need to happen. I think the most important thing for me right now is really the collaboration piece. We really don't do enough to give teachers time to collaborate. We don't really give them the time in the school day to collaborate. We might give them one period. Most of the time we don't even give them that. That's just not enough time. And if you're only giving the teachers one period then they're probably using that to grade papers and do all of the other things they're doing.
I ran into a friend the other day who said, you know I'm just not used to being around you Cecilia where you're not grading English papers. And that was my life as an English teacher. And this was somebody I hadn't seen in a number of years. And we just need to do more to give – to really help teachers with time. And time management and time to collaborate and take some of the stuff off their plate so they have time to do that and to provide that in the school day. So that they're not doing it on their own time. And just ways to do that and restructure education in the United States I think is very, very important.
S. Wood Garnett:    Thank you. Kate.
Kate Gerson:    I'm not the policy girl. I'm the practice girl. But I'll – I mean therefore what I'll say is I just I really think anyone with power is in a position to influence the conversation and affect whether or not we're talking about quality. Whether or not we're talking about what the what is. Like collaboration about what? Professional learning about what? Time spent in professional development about what? Like really playing a role in decision-making around whether or not teachers are, and principals and those people who supervise principals are on a constant progression of adult learning to get smarter about what it takes to move students towards college readiness regardless of circumstance.
S. Wood Garnett:    Thank you. So what I'd like to do is can we thank this panel? And then I'd like to invite Maureen and Andreas to come back up.
[Clapping]
Thank you. All right. So we are ready to entertain questions from the audience in this room. And I have a few questions that have come through the internet. You want to join me on the stage? Cause it looks like many of the questions I have are related to the TALIS study and to the remarks that Maureen gave this morning. So we're gonna ask that you raise your hand. And if you can have a question and not just a comment that would be fantastic. And then I'll also take a few of the questions that were sent. So we have two microphones.
Audience Member:    Hi. I'm Kristine Harris Vancuren. I'm with the Educational Policy Institute. I'm sitting here with the co-authors of this report. And as I'm thinking about potentially future research, one of the questions that's been kinda plaguing in the back of my head is the role of teachers unions. And the role where the unions have been supportive to the teachers and maybe not as supportive to the teachers. And I was wondering if you had any thoughts about the role of the unions and what role they might play in future TALIS reports?
Andreas Schleicher:    Actually in the development of TALIS we've been collaborating very closely with unions in the different countries. They are represented on the board that is actually designing the TALIS survey. And in fact, there's a lot happening on that front. The summit of the teaching profession that Maureen mentioned is a great example where you have ministers and unions sitting as equal partners next to each other to talk about professionalism. To talk about prioritizing resources. So it's actually I think something that we put a lot of attention to in our data, in our work, when we look at teacher professionalism.
Maureen McLaughlin: I'll just add one thing. When we decided to participate in TALIS, the US, after the first international summit, we sat down in a room with people from the NEA and the AFT and we together went through the draft survey questionnaires and gave our comments and thoughts and input into the process with OECD. So there was definitely a good involvement there.
Also the national summit on the teaching – National Summit on Teacher Leadership I mentioned that came out of the international one was very much AFT, NEA, CCSO and the Department of Education. So I'd say there's quite a bit of involvement.
Andreas Schleicher:    Just sort of one more reflection. When you actually look at the summit of the teaching profession, the first thing that you actually can see is that the nature of the relationship between government and unions is hugely different across countries. You have some countries where unions are really professional organizations. They are really focused on professional interest of teachers. You have some countries where unions have a very _____ that focus solely on salaries and working time. That nature really differs. And, you know one of the things that – you know my take on this is that often countries' education systems get the type of unions they deserve. In the sense that, you know if you have a very  industrial work organization in teaching, it's highly structured, all focused on working time, you get unions that basically take that stance. If you have a very professional work organization in schools where there's a lot of discretion, a lot of professional autonomy in a collaborative culture, you get unions that very much reflect that kind of stance.
I'll give you one example. In 1994 Sweden introduced individualized pay. So basically school principal suddenly had to figure out, you know how much do I need to pay this teacher and that teacher and so on. There was a revolution on the streets. You know the unions opposing that up to the death really. And actually four years later that approach had a 70 percent approval rate by unionized teachers. And suddenly you could see actually how the unions changed as policy evolved.
So I think really that – the way governments and unions collaborate is often the way, a reflection on the structure and the nature of the education system.
S. Wood Garnett:    I'd like to take a question that came from the internet while we go to our next person in the audience. So we have a question from Nancy in Ontario for Andreas who's asking how do we best support teachers in developing countries where most of the schools, communities and students are under-resourced?
Andreas Schleicher:    Yeah, you know in TALIS unfortunately we don't yet have a good coverage of those kinds of education systems. But building capacity is one of the biggest bottlenecks. In fact, you know I don't think it's money. It's actually relatively easy to increase financial resources in education. But building capacity. And it comes down to leadership capacity. Leadership at every level of the system, you know. You don't get great teachers if you don't have great school leaders. You don't get great school leaders if you don't have the kind of system leadership to – I think the capacity pipeline in many emerging economies is going to be the biggest challenge that education systems face.
S. Wood Garnett:    All right. Is there a question in the room?
Audience Member:    Yes. Hello. My name is _____ _____. I am technical expert working for the World Bank. So I have two questions. One for Maureen and one for the OECD. So for OECD I was not in your presentation in the morning. I came in little bit late. But I would like to understand if the report makes a clear connection between professionalism of teachers, _____ of practice in the classroom and learning improvement of learning? And this is the line that we're working for low income countries now.
And then I have a question for Maureen. We know that in the United States the last ten years we have movements like Teach for America where people that they are not prepared specifically to become teachers, they are coming into the system in the high poverty areas. So how this movement or this paradigm helps or not the professionalization of teachers in the United States? Thank you.
S. Wood Garnett:    Thank you.
Andreas Schleicher:    The answer to the first questions is clearly yes. We can see a relationship with learning. But we also see a very important relationship to many other teacher related outcomes. Like self-efficacy of teachers. Professionalization and the degree to which I believe I'm effective in my work. Job satisfaction. So that I think it's a very strong relationship.
Maureen McLaughlin: And _____ there are many different pathways that people come into teaching and we desperately need high quality teachers in the harder – the most at risk areas. And Teach for America is one way of getting people into classrooms in the high need areas and many, you know some of them stay in teaching. Some of them stay in education afterwards. And I'd say we've had pretty good success there. But it's one piece of a puzzle.
S. Wood Garnett:    I have another question that's come in from an internet viewer. _____ in Bulgaria asks how can we translate effective teacher support into public policy? So we asked our practitioner panel, so I think it's only fair that we ask a policy question of our two individuals here. So how do we translate effective teacher support into public policies?
Maureen McLaughlin: Well, one example in the US right now is Teach to Lead. Teach to Lead is a campaign to increase teacher voice and increase opportunities for teachers to lead, again in the classroom or outside of the classroom. It's very much of a teacher led initiative. And so it's bringing that into public policy. The ideas and the voice of teachers. We've also proposed in the budget to give some federal funding to the effort in Teach to Lead. But it's really already impacted policy at the state level, at the district level and at the federal level.
Andreas Schleicher:    I think the previous panel has actually elaborated well on this. The only sort of point where I slightly disagree is on the issue of resources. You know I have a lot more, feel a lot more pity with countries like Brazil and Mexico when it comes to volume of resources. They really struggle. They have very little money. The United States, you know you're ranked five in terms of spending per student. I think you need to think a lot harder about how you spent those money. How make actually effective choices that value the – I mean and I'll give you a clear example.
Every high performing education system when they are confronted with a choice between, you know a better teacher and a smaller class they go for the better teacher. They invest in professionalization. You know they have a lot of emphasis on, you know making sure that teaching is selective. You actually attract great people into the profession. You give them a _____, this real career perspective. You invest huge numbers of hours in upgrading the knowledge of those people. And you make sure that there is a good balance between the time that teachers spend in front of students and the time they invest in advancing the profession. I think those choices are really, really critical. And the fact that teachers in the United States, you know despite high spending, don't get well paid. They don't have time for other things than teaching. You have to ask yourself, you know where is the money going?
The fact that only about half of the money in the United States ends up in the classroom. You know it's only the money that ends up in the classroom that can have a possible impact on learning outcome. So the one argument that really doesn't convince me is put more money into the system. It's really about choices.
S. Wood Garnett:    Thank you. We have a question in the back of the room.
Audience Member:    Hi. I'm Diane Piche. I'm a civil rights lawyer and Kate talked about herself as a policy, as a practice girl. I'm a policy girl. So in terms of the policy, I don't know who this is directed to necessarily. But I've heard two different and maybe conflictual priorities for how you determine what kind of professional development teachers get. And that is a really important issue in terms of equity, in terms of ensuring that we have the most effective teachers possible in the classroom. And so these are the two messages. One is several speakers talked about needing to support teachers and teachers being able to choose what kind of professional development they get. They decide what they need or they want. And sometimes they do that and they take a course or they get a master's degree and they get more money. Okay. They don't necessarily become more effective teachers with children.
What Kate talked about was something different. Which is that an instructional guru of some sort presumably, and hopefully there is one in every school. I know there's not. Somebody decides or a group decides that this is what teachers need. And this is what we will give them and we'll do it to the best of our ability. But at the end we go through one, two, three, four, five, right? Your taxonomy. And we determine whether the teachers are actually more effective. And it seems to me that that's a preferable approach. But I also understand – I'm a professional too. I get to choose – like come here today and learn about professional development or do I go someplace and learn about assessment? So I'm just wondering if people want to comment on that. And if those two ideas are actually in conflict or whether they can be reconciled. And I just want to say, you know I love music and so it reminds me of the Rolling Stones song, you know you can't always get what you want but sometimes you get what you need. And I don't know if that's –
[Laughter]
Andreas Schleicher:     This is a very well question. But I sort of don't think, you know just opening up for choice and let everybody figure out what they think they need. That is not what professionalism is about. You know if you are a pilot and you fly an airplane, you don't say to yourself, well, you know everybody else lands with the wind, I'm going to try against the wind. I really think professionalism is about good practice. Now how do you find out what good professional development and what good practice is? Well, the people who know best are the greatest teachers in the classroom. And that comes what Maureen mentioned. The teacher leadership, you know. Finding out who are the great teachers. Giving them a better role, a bigger role in the system to help their colleagues to improve their practice. And basically building networks of strong rather than thinking, you know which is the greatest university that develops our teachers a bit better. Think about how can we draw on that resource. You know the best capacity rests in the classroom. We would only sort of know who those teachers are, give them the role to help other teachers. And that's really what the peer network actually viewed in the survey is about. So I think there's a lot we can draw out of this and structure that process in a way that it relies on professional wisdom on the front line as opposed to someone in a university figuring out, you know what 's good for a teacher to learn.
S. Wood Garnett:    So thank you for that question. What I'd like to do now before we just close is just see if there is any final thoughts that Maureen or Andreas would like to share with the audience. And if not that is fine. Bu I think often when we have these conversations there is the I wish I had said moment that we all have where we forgot to say something very important. So I just wanted to give you an opportunity for a final reflection.
Maureen McLaughlin: I'll really just say thank you to everybody here. I think this has been an excellent discussion. That last question was, you know a very important one. And let's continue the conversation.
S. Wood Garnett:    Andreas, anything you'd like to add?
Andreas Schleicher:    No, thanks again also. The Alliance I think for actually making this happen. NCTAF actually for being the promoter of the teachers' voice. And, again, I think what this data highlight is we should listen a lot more carefully to the voice of teachers at the front line. Not about the work organization along but to professional practice. I think we're just at the beginning to scratch the surface of what we really need to know.
Maureen McLaughlin: So let's hope we get enough schools to participate in TALIS next time. That we're above the line and in the full report.
S. Wood Garnett:    So on behalf of the Alliance for Excellent Education, the OECD and the National Commission on Teaching in America's Future, it is my pleasure to thank you for being here and to thank the 700 plus folks who joined us through the internet. I think our presenters can hang around for a few moments and can answer some additional questions. But this is very important work. And we thank you for what you are doing. And we hope that you will send your ideas and share those ideas and share what you learned so that we're continuing our own thinking about how do we best do this in practice and in service to kids. So thank you for being here today.
[Clapping]
[End of Audio]
Categories:
Uncategorized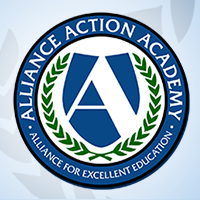 Welcome to the Alliance for Excellent Education's Action Academy, an online learning community of education advocates. We invite you to create an account, expand your knowledge on the most pressing issues in education, and communicate with others who share your interests in education reform.
Register Now
or register for Action Academy below: