Education News From Washington, DC—What's Been Accomplished, What's Happening Now, And What Will Happen: Looking Back At The Current Congress And Looking Ahead To The New Congress Of 2011
October 25, 2010
2:00 pm – 3:00 pm EDT
Washington, DC
Early this year, President Obama, U.S. Secretary of Education Arne Duncan, and key leaders in Congress were saying all the right things to urge policymakers to make 2010 the year that the Elementary and Secondary Education Act (ESEA), currently known as No Child Left Behind, would be reauthorized.
Unfortunately, that did not happen. But a lot of major positive events occurred in the education policy world over the last two years. For one, the American Recovery and Reinvestment Act sent additional billions of stimulus dollars to states for education, by creating Race to the Top and the Investing in Innovation program, and providing further funding for existing programs such as School Improvement Grants and Title I. Another sweeping development was a state-led initiative—spearheaded by the National Governors Association and the Council of Chief State School Officers—to develop common standards in English language arts and mathematics.
Much more work, especially around ESEA, remains to be done. In a recent video chat, Secretary Duncan said the goal is to reauthorize ESEA "early in the next year" and "in a bipartisan way." But how likely is education reform when pollsters are predicting major changes in the Congress, including possible shifts of power from Democrats to Republicans in the House of Representatives and the Senate? Will divided government force the two parties and the Obama administration to work together on ESEA reauthorization?
On October 25, the Alliance for Excellent Education held the latest in its series of interactive webinars on education news in DC. This webinar looked ahead to the November "lame-duck" session scheduled for after the congressional elections, as well as the new Congress, which begins in January.
The webinar featured a roundtable discussion with Bob Wise, president of the Alliance for Excellent Education and former governor and congressional representative of West Virginia, and representatives from the Alliance's federal advocacy team. The discussion was followed by a question and answer session driven by questions from webinar participants.
Categories:
Uncategorized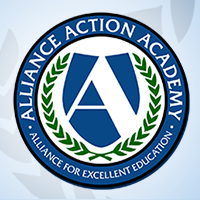 Welcome to the Alliance for Excellent Education's Action Academy, an online learning community of education advocates. We invite you to create an account, expand your knowledge on the most pressing issues in education, and communicate with others who share your interests in education reform.
Register Now
or register for Action Academy below: