Education News From Washington, DC—Can School Improvement Grants Save The Nation's Lowest-Performing High Schools?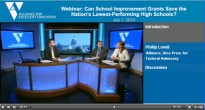 July 1, 2010
6:00 pm – 7:00 pm EDT
Washington, DC
Nationwide, approximately 12 percent of high schools account for more than half of the nation's nearly 1.3 million dropouts. In these schools, less than 60 percent of freshmen will graduate with their peers in four years.
On July 1, the Alliance held the second in its series of interactive webinars on what is happening in Washington, DC on education reform. During the webinar, Ann Whalen, special assistant to U.S. Secretary of Education Arne Duncan, and Alliance Vice President of Federal Advocacy Phillip Lovell discussed the role that School Improvement Grants (SIG) can play in turning around the nation's lowest-performing schools.
In its blueprint to reauthorize the Elementary and Secondary Education Act (ESEA), currently known as No Child Left Behind, the Obama administration intends to target SIG grants to the lowest-performing 5,000 schools, including the 2,000 high schools with graduation rates below 60 percent.
Mr. Lovell and Ms. Whalen discussed School Improvement Grants, whether Congress would consider alternative approaches to school turnaround as it works to reform NCLB, and what a different system of high school reform could look like. They also answered additional questions submitted by webinar viewers.
Categories:
Uncategorized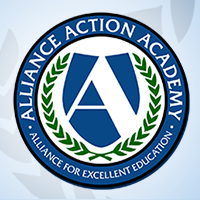 Welcome to the Alliance for Excellent Education's Action Academy, an online learning community of education advocates. We invite you to create an account, expand your knowledge on the most pressing issues in education, and communicate with others who share your interests in education reform.
Register Now
or register for Action Academy below: