Education News From Washington, DC—An Update On Federal Education Spending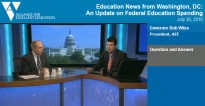 July 29, 2010
6:00 pm – 7:00 pm EDT
Washington, DC
Earlier this year, President Obama proposed a 7.5 percent increase in discretionary spending for the U.S. Department of Education in his Fiscal Year (FY) 2011 budget. If enacted, the increase would be the largest since FY 2002—right after NCLB was signed into law.
For much of the year, educators wondered how much of that increase would actually happen. Now, as the weather has heated up, so has action around federal education spending. On July 16, a House of Representatives subcommittee began work on the bill that will fund the U.S. Department of Education in FY11. On July 27, its Senate counterpart will began work on its version of the bill.
Another key education funding decision still outstanding is the fate of the so-called "edujobs" funding. Before leaving for its Fourth of July break, the House of Representatives added $10 billion to keep teachers and other school employees on the payroll this fall to a supplemental spending bill for operations in Iraq and Afghanistan. However, that money appears to be in jeopardy as the Senate seems poised to strip out most or all of the additional spending.
How likely is it that the U.S. Department of Education will receive the 7.5 percent increase that President Obama outlined in his budget? How much have the congressional committees allocated for Title I, IDEA, and other education programs? What kind of funding from the federal government is available to middle and high schools?
The webinar included a short presentation by Gov. Wise, followed by a question and answer session during which Gov. Wise answered questions submitted by viewers.
Categories:
Uncategorized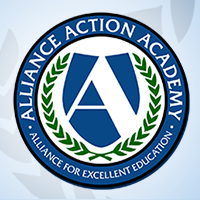 Welcome to the Alliance for Excellent Education's Action Academy, an online learning community of education advocates. We invite you to create an account, expand your knowledge on the most pressing issues in education, and communicate with others who share your interests in education reform.
Register Now
or register for Action Academy below: