Digital Learning Day: Digital Town Hall 2013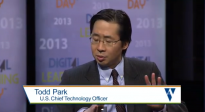 February 6, 2013
1:00 pm – 2:30 pm EDT
The Digital Learning Day Digital Town Hall featured U.S. Chief Technology Officer Todd Park, U.S. Representative George Miller (D-CA), and educators and effective digital learning strategies from Dysart Unified School District (AZ), Quakertown Community School District (PA), Cajon Valley Union School District (CA), and Miami-Dade County Public Schools (FL).
The town hall accompanied Digital Learning Day, February 6, 2013, a national campaign that promotes digital learning and spotlights successful instructional technology practice in K–12 public school classrooms across the country. More than 25,000 educators from across the country participated in Digital Learning Day by giving interactive digital lessons, collaborating with colleagues over the internet, or simply trying something new with technology in their classrooms. Learn more at www.DigitalLearningDay.org.
Categories:
Uncategorized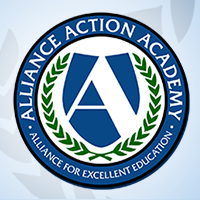 Welcome to the Alliance for Excellent Education's Action Academy, an online learning community of education advocates. We invite you to create an account, expand your knowledge on the most pressing issues in education, and communicate with others who share your interests in education reform.
Register Now
or register for Action Academy below: