Using Data to Improve School Climate and Discipline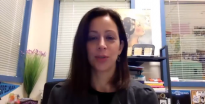 December 9, 2014
7:00 pm – 8:00 pm EDT
Using Data to Improve School Climate and Discipline
Panelists
Jessica Cardichon, EdD, Senior Director of Policy and Advocacy, Alliance for Excellent Education
Ajit Gopalakrishnan, Bureau Chief, Performance Office, Bureau of Data Collection, Research and Evaluation, Connecticut State Department of Education
Dan Losen, Director, Center for Civil Rights Remedies at the Civil Rights Project at UCLA
Garry W. McGiboney, PhD, Deputy Superintendent for External Affairs, Georgia Department of Education
Nina Salomon, Senior Policy Analyst, Council of State Governments Justice Center
On December 9, 2014 the Alliance for Excellent Education and the Council of State Governments (CSG) Justice Center hosted a webinar on school discipline and climate data collection. Panelists highlighted strategies to strengthen how data is used to improve school discipline, reduce disparities, create safer and more supportive learning environments, and improve outcomes for all students.
This webinar included recommendations based on the Alliance's school climate series, the CSG Justice Center's The School Discipline Consensus Report, and promising state practices.
Panelists discussed:
The importance of the relationships between data sets related to school climate, discipline, safety, academic performance, and attendance
The status of current state data collection and reporting
Recommendations for improving the collection and use of data
Examples of promising state data systems.
Panelists also addressed questions submitted by viewers from across the country.
Supplemental Resources:
Categories:
Uncategorized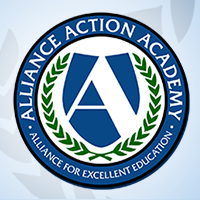 Welcome to the Alliance for Excellent Education's Action Academy, an online learning community of education advocates. We invite you to create an account, expand your knowledge on the most pressing issues in education, and communicate with others who share your interests in education reform.
Register Now
or register for Action Academy below: