New Findings on the Effectiveness and Operation of Small Public High Schools of Choice in New York City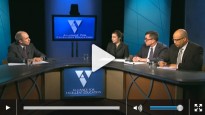 Registration Required
December 17, 2013
6:00 pm – 7:15 pm EDT
Having trouble viewing the webcast? Contact Technical Assistance here.
The Alliance for Excellent Education and MDRC
Invite You to Attend a Webinar
New Findings on the Effectiveness and Operation of Small Public High Schools of Choice in New York City
Participants
Robert L. Hughes, President, New Visions for Public Schools
Mark Ossenheimer, Principal, Urban Assembly School for Wildlife Conservation (Bronx, NY)
James H. Shelton III, Acting Deputy Secretary of Education, U.S. Department of Education
Rebecca Unterman, Research Associate in K–12 Education Policy Area, MDRC
Bob Wise, President, Alliance for Excellent Education
Please join the Alliance and MDRC for a webinar to discuss the findings of the latest MDRC report on "small high schools of choice" and to facilitate a conversation among education leaders about the design and implementation of an effective, large-scale high school reform.
Beginning in 2002, New York City closed more than twenty large failing high schools and opened more than 200 new small high schools serving mostly disadvantaged students of color. This year's report, Sustained Progress: New Findings About the Effectiveness and Operation of Small Public High Schools of Choice in New York City, shows that these schools continue to markedly increase achievement and high school graduation rates for large numbers of disadvantaged students of color and likely have positive effects for special education students and English language learners as well.
Rebecca Unterman and Robert Hughes will provide an overview of the findings including a look inside these schools to identify what makes them effective. Mark Ossenheimer will describe factors most responsible for making a school work, and Jim Shelton will discuss the policy implications for high school redesign initiatives. Bob Wise will moderate the discussion. Panelists will also address questions submitted by webinar viewers from across the country.
Register and submit questions for the webinar using the registration form below.
Please direct questions concerning the webinar to alliance@all4ed.org.  If you are unable to watch the webinar live, an archived version will be available at all4ed.org/webinars-events/ usually one or two days after the event airs.
This event is made possible with support from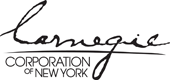 Additional Resources:
---
The Alliance for Excellent Education is a Washington, DC–based national policy and advocacy organization dedicated to ensuring that all students, particularly those traditionally underserved, graduate from high school ready for success in college, work, and citizenship.
www.all4ed.org
MDRC is a nonprofit, nonpartisan education and social policy research firm in New York City. MDRC is dedicated to learning what works to improve the well-being of low-income people. Through its research and the active communication of its findings, MDRC seeks to enhance the effectiveness of social policies and programs. www.mdrc.org
>>> HELLO, I'M BOB WISE,
PRESIDENT OF THE ALLIANCE FOR
EXCELLENT EDUCATION, A
NON-PROFIT POLICY AND ADVOCACY
ORGANIZATION BASED HERE IN
WASHINGTON, D.C.
WELCOME AND THANK YOU FOR
JOINING US FOR TODAY'S WEBINAR
ON THE NEW FINDINGS ABOUT THE
EFFECTIVENESS AND OPERATION OF
SMALL HIGH SCHOOLS OF CHOICE IN
NEW YORK CITY.
TODAY'S WEBINAR BRINGS TOGETHER
A DISTINGUISHED GROUP OF
RESEARCHERS AND EDUCATIONAL
LEADERS AND PRACTITIONERS TO
DISCUSS THE LATEST OF THREE
REPORTS ON NEW YORK CITY'S HIGH
SCHOOL REDESIGN INITIATIVE.
WE WILL MEET THEM IN JUST A
MOMENT, BUT FIRST, YOU SHOULD
KNOW THAT THIS REPORT UPDATES
PREVIOUS FINDINGS WITH RESULTS
FROM A THIRD COHORT OF STUDENTS.
THOSE WHO ENTERED NINTH GRADE IN
THE FALL OF 2007.
IF YOU ARE ON TWITTER, WE
ENCOURAGE YOU TO TWEET ABOUT
THIS WEBINAR USING THE
#ALLFORED.
I WANT TO THANK THE CARNEGIE
CORPORATION OF NEW YORK FOR ITS
GENEROUS SUPPORT OF THIS
WEBINAR.
THE AUTHOR OF THIS REPORT IS
MDRC, A NON-PROFIT, NON-PARTISAN
EDUCATION AND SOCIAL POLICY
RESEARCH FIRM IN NEW YORK CITY.
IT PRODUCED THIS SERIES OF
RIGOROUS EVALUATIONS.
THE WORK ITSELF WAS FUNDED BY
THE BILL AND MELINDA GATES
FOUNDATION.
ALL THREE DOCUMENTS CAN BE FOUND
ON THE ARCHIVE PAGE FOR THIS
WEBINAR.
BEGINNING IN 2002, NEW YORK CITY
CLOSED MORE THAN 20 LARGE,
FAILING HIGH SCHOOLS AND OPENED
MORE THAN 200 NEW, SMALL HIGH
SCHOOLS, SERVING MOSTLY
DISADVANTAGED STUDENTS OF COLOR.
THE MDRC FINDINGS ARE
IMPRESSIVE.
THEY SHOW THAT THESE SCHOOLS
CONTINUED TO INCREASE MARKEDLY
THE ACHIEVEMENT, HIGH SCHOOL
GRADUATION RATES AND COLLEGE
READINESS FOR LARGE NUMBERS OF
DISADVANTAGED STUDENTS OF COLOR
AT AN UNPRECEDENTED SCALE.
MOREOVER, THESE SMALL SCHOOLS OF
CHOICE ARE LIKELY TO HAVE
SIMILAR POSITIVE EFFECTS FOR
SPECIAL EDUCATION STUDENTS AND
ENGLISH-LANGUAGE LEARNERS.
NOW LET'S MEET OUR PANELISTS.
WE'RE JOINED TODAY BY REBECCA
UNTOERMAN, RESEARCH ASSOCIATE IN
K-12 EDUCATION POLICY FOR MDRC.
SITTING NEXT TO BECKY IS BOB
HUGHES, PRESIDENT OF NEW VISIONS
FOR PUBLIC SCHOOLS.
NEW VISIONS IS A KEY
INTERMEDIARY ORGANIZATION FOR
THE NEW YORK CITY SMALL SCHOOLS
INITIATIVE.
SEATED NEXT TO BOB, WE HAVE
JAMES H. SHELTON III, ACTING
DEPUTY SECRETARY OF EDUCATION AT
THE UNITED STATES DEPARTMENT OF
EDUCATION.
AND JOINING US BY TELEPHONE,
FROM THE BRONX IN NEW YORK CITY
IS MARK OSSENHEIMER, PRINCIPAL
OF URBAN ASSEMBLY SCHOOL FOR
WILDLIFE CONSERVATION.
URBAN ASSEMBLY WAS ONE OF THE
INTERMEDIARIES, LIKE NEW
VISIONS, THAT CREATED A SET OF
SMALL HIGH SCHOOLS TO REPLACE
LARGE, FAILING HIGH SCHOOLS.
LIKE MOST OF OUR WEBCASTS, THIS
IS AN INTERACTIVE BUSINESS, AND
WE RELISH YOUR PARTICIPATION.
IF YOU WOULD LIKE TO ASK
QUESTIONS OF OUR WEBINAR GUESTS,
PLEASE DO SO BY USING THE FORM
BELOW THIS VIDEO WINDOW.
WE WILL TURN TO YOUR QUESTIONS
FROM TIME TO TIME THROUGHOUT
THIS WEBINAR, AND WE ALREADY
HAVE RECEIVED SOME QUESTIONS
THAT WILL BE FEATURED ON THE
WEBINAR.
OUR MAJOR GOAL FOR TODAY'S
WEBINAR IS TO FIND LESSONS
LEARNED FROM THE NEW YORK CITY
SMALL SCHOOLS — SMALL HIGH
SCHOOLS OF CHOICE INITIATIVE.
OUR GUESTS WILL DISCUSS THE
DISTINCT FEATURES OF THESE
SMALL, NONSELECTIVE HIGH
SCHOOLS, AND HOW DISTRICTS CAN
APPLY THESE LESSONS TO IMPROVE
THE GRADUATION RATES AND
ON-TRACK PERFORMANCE OF LARGE
NUMBERS OF DISADVANTAGED
STUDENTS.
THE FINDINGS SPEAK TO THE
NATION'S URGENT NEED TO RAISE
GRADUATION RATES AND INCREASE
STUDENTS' READINESS FOR
POSTSECONDARY EDUCATION AND THE
WORKPLACE.
THERE HAS BEEN GOOD NEWS THIS
YEAR.
UNITED STATES POSTED AN ON-TIME
HIGH SCHOOL GRADUATION RATE OF
78.2%, THE HIGHEST IT HAS BEEN
SINCE AT LEAST 1974.
IN ADDITION, ACCORDING TO THE
2013 BUILDING A GRAD NATION
REPORT, THE NUMBER OF HIGH
SCHOOLS GRADUATING 60% OR FEWER
STUDENTS ON TIME, THE SO-CALLED
DROPOUT FACTORIES, HAS DECREASED
FROM 2,007 SCHOOLS IN YEAR 2002
TO 1,424 IN THE YEAR 2011.
NONETHELESS, TOO MANY YOUNG
PEOPLE ARE NOT SUCCEEDING IN
PUBLIC HIGH SCHOOLS.
THEY OFTEN DO NOT GRADUATE AT
ALL OR THEY GRADUATE UNPREPARED
FOR POSTSECONDARY AND THE
WORKFORCE.
MUCH MORE MUST BE DONE TO INVEST
IN A COMPREHENSIVE SET OF
STRATEGIES TO NOT ONLY REDUCE
THE NUMBER OF DROPOUTS — THAT'S
FIRST STEP — BUT TO INCREASE
STUDENTS' READINESS FOR COLLEGE
AND CAREER, PARTICULARLY FOR
STUDENTS OF COLOR AND LOW-INCOME
STUDENTS.
THE URGENCY TO REDESIGN HIGH
SCHOOL WAS UNDERSCORED BY THE
DECEMBER 3rd RELEASE OF THE
RESULTS OF THE PROGRAM FOR
INTERNATIONAL STUDENT
ASSEsSMENT, BETTER KNOWN AS
PISA, P-I-S-A.
THIS IS A TEST OF READING,
LITERACY, MATHEMATICS AND
SCIENCE GIVEN EVERY THREE YEARS
TO 15-YEAR-OLDS IN THE UNITED
STATES AND MORE THAN 65 NATIONS
WORLDWIDE.
SINCE 2009, THE PROPORTION OF
TOP PERFORMERS IN THE UNITED
STATES HAS ACTUALLY DECLINED
OVER TIME IN READING AND MATH,
AND U.S. RANKINGS FELL FROM 25
TO 26th IN MATH AND FROM 14 TO
17th IN READING.
THE REPORT SHOWS A DISTURBING
GAP CONTINUING TO EXIST BETWEEN
OUR NATION'S CURRENT ECONOMIC
STRENGTH AND THE FUTURE HUMAN
CAPITAL WITH THE DEEPER LEARNING
SKILLS NEEDED TO DEEPEN AND
SUSTAIN U.S. GROWTH.
GRADUATING STUDENTS AT HIGHER
RATES ADDS TRILLIONS TO THE
ECONOMY, NOT TO SAY WHAT IT DOES
FOR THE INDIVIDUAL STUDENT.
THE INCREASED GRADUATION RATE
FOR JUST ONE CLASS WILL GENERATE
AN ADDITIONAL $17.3 BILLION TO
THE NATIONAL ECONOMY.
THAT'S JUST ONE HIGH SCHOOL
CLASS.
OF THAT TOTAL, THE GAINS TO NEW
YORK STATE AMOUNT TO $4.3
BILLION, WHICH ALSO SAW ITS HIGH
SCHOOL GRADUATION RATE INCREASE.
IN ADDITION, ACCORDING TO
ECONOMIC ANALYSES, RAISING THOSE
U.S. PISA SCORES SIMPLY 25
POINTS OVER 20 YEARS — POLAND
DID THE SAME THING IN 6 YEARS —
WOULD RESULT IN A $41 TRILLION
INCREASE IN THE GROSS DOMESTIC
PRODUCT FOR THE UNITED STATES.
ACHIEVING SUSTAINABLE RESULTS OF
EDUCATIONAL FORMS HAS PROVED
DIFFICULT.
THAT IS WHY MDRC'S RESEARCH
CONTRIBUTES IMMENSELY TO
UNDERSTANDING THE UNPRECEDENTED
SUCCESS OF NEW YORK'S HIGH
SCHOOL REFORM.
NOW THAT I'VE SET THE FRAMEWORK,
IT'S TIME TO TURN TO OUR FIRST
PANELIST, BECKY UNTOERMAN FROM
MDRC.
BECKY, MDRC IS WELL KNOWN FOR
FINDING WHAT WORKS IN EDUCATION
AND SOCIAL POLICY TO IMPROVE THE
LIVES OF LOW-INCOME PEOPLE.
I UNDERSTAND YOU'RE GOING TO
PRESENT SOME OF THOSE FINDINGS
TODAY.
>> YES.
AND THANKS FOR THE OPPORTUNITY
TO BE HERE AND SHARE OUR WORK.
SINCE JUNE 2010, OUR PROJECT
TEAM HAS BEEN REPORTING ON THE
LARGE, POSITIVE AND
STATISTICALLY SIGNIFICANT
EFFECTS OF ENROLLING IN NEW YORK
CITY'S SMALL SCHOOLS OF CHOICE
ON STUDENTS' TRANSITION IN TO
HIGH SCHOOL, THEIR PROGRESS
THROUGH HIGH SCHOOL AND THE
STUDENT'S PROBABILITY OF
GRADUATING FROM HIGH SCHOOL.
MOST STRIKING ABOUT THESE
EFFECTS ARE THAT THEY'RE FROM A
RIGOROUS LOTTERY-BASED,
ANALYTICAL APPROACH, THEY CAN BE
APPLIED TO ROUGHLY 100 SCHOOLS
IN THE DISTRICTS, AND THEY'RE
EXPERIENCED BY A VARIETY OF
STUDENT SUBGROUPS.
I'M HERE TODAY TO SHARE WITH YOU
RECENT FINDINGS FROM OUR REPORT
WHICH FOLLOWS THREE COHORTS OF
STUDENTS THROUGH JUST FOUR YEARS
OF HIGH SCHOOL GRADUATION.
OUR STUDY SITS AT THE NEXUS OF
THREE INTERRELATED HIGH SCHOOL
REFORM EFFORTS.
IN 2002, NEW YORK CITY LAUNCHED
A SERIES OF INTERRELATED
REFORMS.
THE INSTITUTION OF A
DISTRICTWIDE HIGH SCHOOL CHOICE
PROCESS FOR ALL RISING EIGHTH
GRADERS, THE CLOSURE OF OVER 23
LOW-PERFORMING, LARGE HIGH
SCHOOLS WITH AVERAGE GRADUATION
RATES OF AROUND 40%, AND THE
CREATION OF OVER 200 SMALL
SCHOOLS.
A SUBSET OF THESE SMALL SCHOOLS,
ROUGHLY 123 OF THEM, WE CALL NEW
YORK CITY SMALL SCHOOLS OF
CHOICE, BECAUSE THEY'RE NOT ONLY
SMALL, BUT THEY SHARE OTHER
SIMILAR CHARACTERISTICS.
IN PARTICULAR, THESE SCHOOLS
WERE CREATED BETWEEN THE FALL OF
2002 AND THE FALL OF 2008 AS
PART OF A COMPETITIVE SCHOOL
PROPOSAL PROCESS LED BY A
STEERING TEAM INCLUDING ALL
MAJOR STAKEHOLDERS, THE UST, THE
NEW YORK CITY DEPARTMENT OF
EDUCATION AND NEW VISIONS.
AS PART OF THE PROCESS, THIS
STEERING TEAM RELEASED A REQUEST
FOR PROPOSALS FOR NEW SCHOOL
PLANS, AND TEAMS OF PARENTS,
STUDENTS, SCHOOL ADMINISTRATORS
AND COMMUNITY ORGANIZERS CAME
TOGETHER TO CREATE SCHOOL PLANS
AND PROPOSED THEM TO THE
DISTRICT.
DURING THIS TIME PERIOD, MORE
SCHOOL PROPOSALS WERE ACTUALLY
REJECTED THAN ACCEPTED, AND ONCE
A SCHOOL PROPOSAL WAS ACCEPTED,
THIS TEAM RECEIVED SPECIAL
SUPPORTS FOR ANOTHER SCHOOL
PLANNING YEAR, WHERE MOST SCHOOL
PLANNING TEAMS RECEIVED AROUND
$100,000 FOR THAT SCHOOL
PLANNING YEAR, AND THEN $100,000
FROM THE BILL AND MELINDA GATES
FOUNDATION FOR ALL FOUR YEARS
AFTERWARDS.
BESIDES MONEY, THEY ALSO
RECEIVED THE ABILITY TO PHASE
IN, SERVING ONE GRADE AT A TIME
INSTEAD OF HAVING TO START AS A
FULLY FUNCTIONING HIGH SCHOOL AT
ONCE.
AND IN THE FIRST FEW YEARS OF
THIS HIGH SCHOOL REFORM EFFORT,
THEY WERE ALSO PERMITTED TO
EXCLUDE ENGLISH-LANGUAGE
LEARNERS AND STUDENTS WITH
SPECIAL NEEDS.
DESPITE THIS, THESE SCHOOLS ARE
ACCESSIBLE TO STUDENTS OF ALL
ACADEMIC ABILITIES.
SPECIFICALLY, THEY DO NOT SCREEN
STUDENTS BASED ON THEIR PRIOR
ACADEMIC PERFORMANCE IN THE HIGH
SCHOOL APPLICATION PROCESS.
THESE SCHOOLS ARE SMALL,
PERSONALIZED AND HAVE STRUCTURES
BUILT INTO THEM TO ENCOURAGE
INTERACTIONS BETWEEN ADULTS IN
THE BUILDING AND STUDENTS, SUCH
AS ADVISORY PERIODS, AND MOST OF
THEM ARE THEMES.
FINALLY, THESE SCHOOLS ARE
LOCATED PREDOMINANTLY IN
DISADVANTAGED COMMUNITIES WHERE
THE LARGE NEIGHBORHOOD HIGH
SCHOOLS HAVE BEEN CLOSED.
WE STUDIED THESE SCHOOLS USING A
RANDOM COMPONENT IN THE
DISTRICTWIDE HIGH SCHOOL CHOICE
PROCESS, SPECIFICALLY, WHEN MORE
STUDENTS HAVE CHOSEN A SMALL
SCHOOL OF CHOICE, THEN IT
CONSERVES, A LOTTERY-LIKE
PROCESS DECIDES WHICH STUDENTS
WILL GET THE OPPORTUNITY OR GO
TO ANOTHER SCHOOL ON THEIR HIGH
SCHOOL CHOICE LIST.
USING THESE LITTLE LOTTERIES, WE
FORM OUR ANALYSIS SAMPLE, WHICH
CONSISTS OF ROUGHLY 15,000
STUDENTS AND 199 LOTTERIES FOR
THESE THREE COHORTS.
ON AVERAGE, 84% OF THE STUDENTS
IN OUR SAMPLE QUALIFIED FOR FREE
REDUCED PRICE LUNCH, TWO-THIRDS
ENTER HIGH SCHOOL PERFORMING
BELOW GRADE LEVEL IN READING AND
MATH, ACCORDING TO THEIR EIGHTH
GRADE STANDARDIZED TEST SCORES.
46% ARE HISPANIC AND ROUGHLY 45%
ARE BLACK.
NOW, BECAUSE IT WAS DECIDED BY
LOTTERY WHICH SET OF STUDENTS
HAD THE OPPORTUNITY TO ATTEND
AND WHICH DO NOT, THERE ARE NO
MEASURABLE OR IMMEASURABLE
DIFFERENCES BETWEEN THOSE TWO
GROUPS, OTHER THAN THEIR
ASSIGNMENT.
SO, WE USED THIS ANALYTIC
APPROACH TO ANSWER THESE
QUESTIONS.
FIRST, DO THE SUBSTANTIAL,
POSITIVE EFFECTS OF SSDs ON
STUDENTS' GRADUATION RATES HOLD
UP OVER TIME, ESPECIALLY AS THE
PERFORMANCE OF ALL SCHOOLS IN
THE NEW YORK CITY DISTRICT HAS
INCREASED?
DO THE SUBSTANTIAL POSITIVE
EFFECTS DIFFER ACROSS STUDENT
SUBGROUPS?
AND DO PRINCIPALS AND TEACHERS
FROM SSCs WITH THE STRONGEST
EVIDENCE OF EFFECTIVENESS —
WHAT DO THEY BELIEVE MAKES THEIR
SCHOOLS EFFECTIVE AND WHAT MAJOR
PROBLEMS DID THEY ENCOUNTER
WHILE CREATE THEM?
SO, IN THIS FIRST IMPACT TABLE,
WE PRESENT TO YOU THE FINDINGS
FOR COHORT ONE, COHORT TWO AND
COHORT THREE OVER TIME.
SINCE THIS IS OUR FIRST TABLE,
I'LL WALK YOU ACROSS THE FIRST
ROW.
FOR STUDENTS IN COHORT ONE, WE
CAN SEE THAT 66% OF THESE
STUDENTS OF THE TARGET SSC
ENROLLEES GRADUATED HIGH SCHOOL
AFTER FOUR YEARS, 58.3% OF THEIR
CONTROL GROUP COUNTERPARTS
GRADUATED AFTER FOUR YEARS.
AND THIS IS AN ESTIMATED EFFECT
OF 8.3 PERCENTAGE POINTS.
THERE IS ONE STAR AFTER THIS,
THIS EFFECT IS STATISTICALLY
SIGNIFICANT AT THE 0.05 LEVEL
AND TWO STARS MEANS IT'S
STATISTICALLY SIGNIFICANT AT THE
0.01 LEVEL.
NOW, I'VE HIGHLIGHTED IN BLUE
BOXES THE PATTERNS I'D LIKE TO
POINT OUT TO YOU IN THIS TABLE.
SO, FIRST, IN THE LEFT MOST BOX,
AS YOU CAN SEE, THAT THE CONTROL
GROUP COUNTERPART LEVELS
INCREASED OVER TIME.
THAT'S THE PERFORMANCE OF
STUDENTS IN A SCHOOL DISTRICT
THAT LARGE DID INCREASE OVER
TIME.
IT WENT FROM 58.3% GRADUATING
HIGH SCHOOL AFTER FOUR YEARS TO
65.1%.
NOW, IN THE NEXT BOX, BLUE BOX,
YOU CAN SEE THAT THE IMPACTS
EXPERIENCED BY SSC-TARGET
ENROLLEES ALSO WERE MAINTAINED
OR SLIGHTLY INCREASED OVER TIME
AS WELL.
THEY RANGE FROM 8.3, 11.2 AND
9.5.
SO, THEY DID HOLD UP IN THE FACE
OF THE RISING CONTROL GROUP
LEVELS.
THIS GIVES US AN AVERAGE IMPACT
ON FOUR-YEAR HIGH SCHOOL
GRADUATION FOR THESE THREE
COHORTS OF 9.5 PERCENTAGE
POINTS.
TO PUT THIS IMPACT IN CONTEXT,
DURING THIS STUDY PERIOD, 9.5
PERCENTAGE POINTS IS EQUAL TO
ROUGHLY HALF OF THE GRADUATION
GAP BETWEEN STUDENTS OF COLOR
AND WHITE STUDENTS IN THE SCHOOL
DISTRICTS.
ON THIS NEXT TABLE, I PRESENT
THESE FOUR-YEAR GRADUATION
FINDINGS FOR ALL THREE COHORTS
IN GREATER DETAIL.
SO, FIRST WE LOOKED TO SEE WHAT
TYPE OF NEW YORK STATE DIPLOMA
STUDENTS GRADUATED WITH.
DURING THIS TIME, STUDENTS COULD
GRADUATE WITH A NEW YORK STATE
LOCAL DIPLOMA, WHICH IS THE
LEAST STRINGENT TYPE OF DIPLOMA,
REGENTS DIPLOMA, WHICH HAS
BECOME THE STATE STANDARD FOR
HIGH SCHOOL GRADUATION AND
ADVANCED REGENTS DIPLOMAS.
HERE WE CAN SEE THAT ROUGHLY
TWO-THIRDS OF THE STUDENTS
GRADUATED WITH REGENTS DIPLOMAS,
AND SO, OUR EFFECT IS PRIMARILY
BEING DRIVEN BY STUDENTS
GRADUATING WITH REGENTS
DIPLOMAS.
IN ORDER TO LOOK INTO WHETHER
STUDENTS ARE ACHIEVING AT
GREATER LEVELS IN SSCs AND TO
TRY TO INDICATE WHETHER THEY'RE
BECOMING COLLEGE READY, WE ALSO
LOOKED AT WHETHER STUDENTS
PASSED THEIR MATH AND ENGLISH
REGENTS AT A LEVEL 75 OR ABOVE.
WE CHOSE THIS LEVEL BECAUSE THIS
IS THE LEVEL USED TO DETERMINE
WHETHER STUDENTS CAN MOVE RIGHT
INTO CREDIT-BEARING COURSE WORK.
HERE WE SEE THAT WHILE THERE WAS
NO IMPACT ON BEING ABOVE THIS
LEVEL ON MATH, THERE IS A
STATISTICALLY SIGNIFICANT
POSITIVE IMPACT OF 6.8
PERCENTAGE POINTS ON THE
PROPORTION OF STUDENTS PASSING
THE ENGLISH REGENTS AT 75 OR
HIGHER.
WE ALSO EXPLORED WHETHER THE
EFFECTS DIFFERED ACROSS
DIFFERENT STUDENT SUBGROUPS.
FOR EXAMPLE, WE LOOKED AT
STUDENTS WHO ENTERED HIGH SCHOOL
WITH VARYING LEVELS OF HIGHER
ACADEMIC PROFICIENCY, STUDENTS
THAT QUALIFIED FOR REDUCED LUNCH
PRICE STATUS, DIFFERENT
COMBINATIONS OF STUDENTS'
ETHNICITY AND GENDER AND THEIR
PRIOR PREFERENCES FOR SSCs.
FOR EXAMPLE, IN THIS TABLE, I
PRESENT THE EIGHTH GRADE READING
PROFICIENCY SUBGROUPS.
AND JUST LOOKING ACROSS THE
FIRST ROW HERE, WHEN WE PULL OUT
WITH IN OUR LOTTERY SAMPLE, THE
LOTTERY FOR STUDENTS THAT
PERFORMED AT LEVEL ONE IN EIGHTH
GRADE, WE SEE THAT FOR THESE
STUDENTS, 40.3% OF THE TARGET
SSC ENROLLEES GRADUATED AFTER
FOUR YEARS.
30.2% OF THEIR CONTROL GROUP
COUNTERPARTS GRADUATED AFTER
FOUR YEARS.
AND THIS IS AN ESTIMATED EFFECT
OF 10.1 PERCENTAGE POINTS FOR
THIS SUBGROUP OF STUDENTS.
NOW, LOOKING DOWN THIS BLUE BOX,
YOU CAN SEE THAT PRETTY MUCH ALL
OF THE STUDENTS ACROSS THESE
ACADEMIC ACHIEVEMENT SUBGROUPS
HAVE A POSITIVE AND SIGNIFICANT
EFFECT IN ENROLLING IN AN SSC.
THE ONE GROUP HERE, LEVEL FOUR
STUDENTS, THAT HAS A NEGATIVE
EFFECT OF 1.5 PERCENTAGE POINTS.
THERE ARE VERY FEW STUDENTS IN
THIS STRATA, AND SO, THIS EFFECT
HAS A LOT OF NOISE AROUND IT,
AND WE ENCOURAGE YOU NOT TO PAY
TOO MUCH ATTENTION TO IT.
THE TAKEAWAY HERE IS THAT WHEN
WE LOOK AT READING, MATH AND ALL
THE STUDENT SUBGROUPS I
MENTIONED EARLIER, FOR MOST
STUDENTS, WE SEE A POSITIVE,
STRONG IMPACT OF ENROLLING IN AN
SSC.
BELOW HERE IN THIS TABLE, I ALSO
PRESENT THE DIFFERENT IMPACTS
FOR STUDENTS BY RACE AND GENDER.
FOR EXAMPLE, BLACK MALES THAT
ENTER, 65.5% OF THE TARGET SSC
ENROLLEES GRADUATE AFTER FOUR
YEARS, WHILE 52% OF THEIR
CONTROL GROUP COUNTERPARTS
GRADUATED AFTER FOUR YEARS, AND
THIS IS AN IMPACT OF 13.5
PERCENTAGE POINTS.
THERE ARE TWO SUBGROUPS OF
STUDENTS, STUDENTS WITH SPECIAL
NEEDS AND ENGLISH-LANGUAGE
LEARNERS THAT WE HAD NOT BEEN
ABLE TO LOOK AT IN OUR PRIOR
WORK BECAUSE OF SMALL SAMPLE
SIZES.
IN THIS REPORT, FOR THE FIRST
TIME, WE'RE SHOWING FINDINGS BY
THESE TWO SUBGROUPS.
HERE YOU CAN SEE THAT STUDENTS
ELIGIBLE FOR SPECIAL EDUCATION
SERVICES EXPERIENCE AN IMPACT OF
13.8 PERCENTAGE POINTS AND THOSE
NOT ELIGIBLE FOR SPECIAL
EDUCATION SERVICES EXPERIENCED
AN IMPACT OF 9.3.
NOW, WHILE THESE ARE
ENCOURAGING, THE NUMBER OF
STUDENTS IN OUR SAMPLE THAT ARE
ELIGIBLE FOR SPECIAL EDUCATION
SERVICES IS STILL RELATIVELY
SMALL, SO WE REALLY NEED ONE
MORE YEAR OF FOLLOW-UP DATA TO
GET A MORE DEFINITIVE ANSWER.
AND SAME THING GOES FOR ENGLISH
LANGUAGE LEARNERS.
HERE YOU CAN SEE THE IMPACT FOR
THOSE ELIGIBLE FOR ENGLISH
LANGUAGE LEARNER SERVICES IS 4.9
PERCENTAGE POINTS, AND THE
IMPACT FOR THOSE NOT ELIGIBLE IS
AROUND 9.5.
BUT AGAIN, THE SAMPLE OF
STUDENTS ELIGIBLE FOR ELL
SERVICES IS RELATIVELY SMALL AND
WE WANT TO WAIT FOR ONE MORE
YEAR OF DATA.
IN OUR FINAL PIECE OF WORK IN
THIS REPORT, WE BEGIN TO LOOK
INTO THE BLACK BOX, AS WE CALL
IT, OF SSC EFFECTIVENESS.
IN OUR FUTURE WORK, WE'LL LOOK
AT FUTURE VARIATION ACROSS THE
SSCs AND QUANTITATIVELY TRY TO
UNDERSTAND WHAT CHARACTERISTICS
MAY CREATE POSITIVE EFFECTS.
BUT HERE, WE CONTRACTED WITH THE
RESEARCH ALLIANCE FOR NEW YORK
CITY SCHOOLS AT NYU AND
CONDUCTED INTERVIEWS WITH
PRINCIPALS AND HELD FOCUS GROUPS
WITH TEACHERS AT 25 EFFECTIVE
SSCs TO TRY TO UNDERSTAND WHAT
FEATURES OF THE SSCs THEY
BELIEVE ARE MOST RESPONSIBLE FOR
THEIR SUCCESS AND WHAT THEY
BELIEVE ARE THE MOST SERIOUS
OBSTACLES TO CREATING AND
MAINTAINING THE EFFECTIVENESS OF
THESE SSCs.
SO, WHEN INTERVIEWED, PRINCIPALS
PERCEIVED THEIR TEACHERS AND THE
PERSONAL RELATIONSHIPS WITHIN
THEIR BUILDING AS BEING THE TWO
MOST IMPORTANT FACTORS
RESPONSIBLE FOR THEIR SUCCESS.
84% OF THE PRINCIPALS
INTERVIEWED SAID THEIR TEACHERS
AND 76% OF THE PRINCIPALS
INTERVIEWED SAID PERSONAL
RELATIONSHIPS.
AND WHEN PRINCIPALS TALKED ABOUT
THEIR TEACHERS, THEY SAID THAT
IT WAS IMPORTANT TO HAVE FOCUSED
HIRING SO THAT THEY WERE
BRINGING PEOPLE IN TO THE SCHOOL
THAT WERE ALIGNED WITH THEIR
SCHOOL'S MISSION AND THEIR
SCHOOL STRUCTURES.
THEY ALSO SAID THAT IT WAS
IMPORTANT THAT TEACHERS WERE
ABLE TO TAKE ON A VARIETY OF
LEADERSHIP ROLES AND WEAR MANY
DIFFERENT HATS.
THEY ALSO PUSHED — SAY THEIR
TEACHERS ARE PUSHED TO
RIGOROUSLY ASSEsS CONSTANTLY
WHAT'S WORKING IN THEIR
CLASSROOM AND ADJUST IT TO MEET
THE NEEDS OF THEIR STUDENTS.
NOW, TEACHERS ALSO PERCEIVED
THEMSELVES AND PERSONAL
RELATIONSHIPS AS BEING IMPORTANT
TO THEIR SCHOOL'S SUCCESS AS
WELL AS HIGH ACADEMIC
EXPECTATION.
AND ACTUALLY, FOR ALL TEACHERS
INTERVIEWED, PERSONAL
RELATIONSHIPS IMPACT ACADEMIC
EXPECTATION GO HAND IN AND HAND
MUTUALLY ENFORCE EACH OTHER.
THEY SAID THE REASON PERSONAL
RELATIONSHIPS WERE SO IMPORTANT
IS BECAUSE IT HELPS THEM KNOW
WHEN THEY NEEDED TO PUSH THEIR
STUDENTS AND HELP MAKE SURE THAT
NO STUDENT SLIPPED THROUGH THE
CRACKS.
THEY WERE CONSTANTLY TRACKING
THEIR STUDENTS' PROGRESS.
NOW, RESPONSES ON THE IMPORTANCE
OF THE SCHOOL THEME AND THE
SCHOOL'S EXTERNAL PARTNERSHIPS
WERE MORE MIXED.
SO, IN REGARDS TO THIS, SOME
SCHOOLS — ACTUALLY, WHAT WAS
INTERESTED ABOUT THIS IS WHILE
THE FINDINGS WERE MIXED ACROSS
SCHOOLS, WITHIN SCHOOLS, THE
PRINCIPALS' AND TEACHERS'
RESPONSES WERE RELATIVELY
COHESIVE.
SO, SOME SCHOOLS FELT THAT THE
SCHOOL'S THEME MAY LIMIT THE
CURRICULUM AND THEIR ABILITY TO
FOCUS ON A COLLEGE READINESS
CURRICULUM.
BUT OTHERS FELT THE THEME WAS
REALLY IMPORTANT IN ATTRACTING
LIKE-MINDED TEACHERS AND
STUDENTS.
THEN REGARDING EXTERNAL PARTNERS
WERE VARIED, AND PART OF THIS
MIGHT BE BECAUSE BY THE TIME WE
WERE SPEAKING WITH SCHOOLS,
THOSE SCHOOLS HAD GONE THROUGH
START-UP AND HAD MANY DIFFERENT
EXTERNAL PARTNERS THAT THEY WORK
WITH OVER TIME, THEIR NEW YORK
CITY D.O.E. SUPPORTER
ORGANIZATION, POTENTIALLY THEIR
START-UP ORGANIZATION, AND SO,
IT'S UNCLEAR AT TIMES WHAT
EXTERNAL PARTNER THEY WERE
TALKING ABOUT, BUT SOME SAW
EXTERNAL PARTNERS AS PROVIDING
THEM WITH STUDENTS, WITH
INVALUABLE OPPORTUNITIES TO
CONNECT STUDENTS TO THE WORLD OF
WORK AND PROVIDE THEM WITH
ADDITIONAL FUNDING AND SUPPORT,
WHILE OTHERS WEREN'T CLEAR ABOUT
THE DEPTHS OF THE EXTERNAL
PARTNERS' INVOLVEMENT AND SAW
THEM AS BEING IMPORTANT FOR
FULFILLING SPECIFIC TASKS WITHIN
THE SCHOOL BUT NOT BEING PART OF
THE WHOLE SCHOOL'S MISSION AND
FOCUS.
NOW, FINALLY, IN TERMS OF THE
PERCEIVED CHALLENGES, PRINCIPALS
PERCEIVED DECREASING FINANCIAL
RESOURCES, FIGHTING FOR SPACE
AND MAINTAINING HIGH ACADEMIC
EXPECTATIONS AS KEY CHALLENGES,
ESPECIALLY IN TERMS OF
MAINTAINING HIGH ACADEMIC
EXPECTATIONS.
THEY SPOKE ABOUT THE CONSTANT
STRUGGLE FOR THEIR STAFF TO
CONSISTENTLY PUSH STUDENTS TO BE
COLLEGE READY WHEN THEY
CONSISTENTLY RECEIVE INCOMING
SETS OF STUDENTS THAT ARE
PERFORMING BELOW GRADE LEVEL.
THEN THEY SAID THEY'RE WORRIED
ABOUT STAFF TURNOVER, ESPECIALLY
WITHIN A SMALL SCHOOL, WHERE
TEACHERS WEAR SO MANY HATS.
LOSING ONE TEACHER MEANS NOT
ONLY LOSING A TEACHER BUT LOSING
A DEBATE COACH AND CLUB LEADER.
TEACHERS PERCEIVE STAFF TURNOVER
AS BEING A DIFFICULTY, AND IN
THE SAME WAY AS THE PRINCIPALS,
BUT THEY ALSO EXPRESSED CONCERN
ABOUT MAINTAINING A FOCUS ON THE
SCHOOL MISSION AND KIND OF THE
ENGAGEMENT OF THE FOUNDING TEAM
AS THOSE PEOPLE TURNED OVER, AND
THEY EXPRESSED A CONCERN ABOUT
MAINTAINING HIGH EXPECTATIONS
OVER TIME.
SO, IN CONCLUSION, WE FIND THAT
THIS IS EVIDENCE THAT SUSTAINS
DISTRICTWIDE REFORM AT SCALE IS
POSSIBLE, BUT IT'S NOT EASY.
IT REQUIRES STRONG PARTNERSHIPS
AMONG THE DISTRICT, UNIONS,
INTERMEDIARIES AND FUNDERS,
DEDICATED PRINCIPALS AND
TEACHERS BACKED BY
INTERMEDIARIES AND OTHER
SUPPORTS AND A COMMITMENT TO
STAY THE COURSE.
>> THANK YOU, BECKY.
THIS IS THE THIRD IN A SERIES OF
MDRC STUDIES, AND THIS STUDY
GOING WILL CONTINUE TO BE
ONGOING, AND WHAT CAN WE EXPECT
NEXT?
>> YEAH, SO, WE HAVE A FEW
DIFFERENT THINGS WE'RE WORKING
ON.
WE'VE ACTUALLY BEGUN TO DO WORK
LOOKING AT THE ONGOING COST OF
SSCs AND WE PLAN TO RELEASE THE
REPORT IN THE SPRING OR THE
SUMMER ON THIS TOPIC.
SO FAR, USING PUBLICLY AVAILABLE
NEW YORK CITY STATE SCHOOL-BASED
EXPENDITURE REPORT DATA, WE FIND
NO DIFFERENCE IN THE ONGOING
DIRECT SERVICE EXPENDITURES PER
PUPIL ON AVERAGE BETWEEN THE
TARGET SSC ENROLLEES AND THEIR
CONTROL GROUP COUNTERPARTS.
SO, WE'RE GOING TO DIG INTO THIS
A BIT MORE AND HAVE A PAPER ON
THIS IN THE SPRING OR SUMMER.
WE'RE ALSO WORKING ON A REPORT
THAT'S GOING TO CONDUCT A
RIGOROUS STATISTICAL ANALYSIS OF
IMPACT VARIATION IN SSCs, AS I
MENTIONED BEFORE, USING MORE
QUANTITATIVE PREDICTORS OF
SCHOOL CHARACTERISTICS AND
LOOKING TO SEE WHICH OF THEM ARE
ASSOCIATED WITH POSITIVE
IMPACTS.
AND WE'RE GOING TO USE DATA FROM
THE NATIONAL CLEARINGHOUSE
DATABASE TO FOLLOW STUDENTS INTO
POST SECONDARY EDUCATION.
>> GOOD, SO WE HAVE SOME MORE TO
LOOK FORWARD TO, PARTICULARLY
THIS SPRING.
SO, UP NEXT IS BOB HUGHES.
AND WE'VE ASKED HIM TO FOCUS ON
THE SPECIFIC DESIGN FEATURES OF
THESE SMALL HIGH SCHOOLS AND HOW
THEY WERE IMPLEMENTED TO IMPROVE
THE OUTCOMES FOR LARGE NUMBERS
OF MINORITY AND LOW-INCOME
STUDENTS.
AND JUST A REFRESHER, IF YOU
REMEMBER, I MENTIONED BOB IS
PRESIDENT OF NEW VISIONS FOR
PUBLIC SCHOOLS.
UNDER HIS LEADERSHIP, NEW
VISIONS HAS CREATED 96 PUBLIC
SCHOOLS IN NEW YORK CITY,
PROVIDED MENTORING SERVICES TO
600 NEW PRINCIPALS, DEVELOPED
SCHOOL-BASED CERTIFICATION
PROGRAMS FOR TEACHERS AND
PRINCIPALS AND CREATED AN
INQUIRY PROCESS NOW IN USE IN
1,500 PUBLIC SCHOOLS.
ALSO JOINING BOB BY TELEPHONE
FROM NEW YORK IS MARK
OSSENHEIMER, PRINCIPAL OF URBAN
ASSEMBLY SCHOOL FOR WILDLIFE
CONSERVATION IN THE BRONX.
FIRST LET ME TURN TO BOB.
AND BOB, IF YOU REMIND ALL OF
YOU ARE PARTICIPANTS, WHAT
EXACTLY DEFINES A SMALL SCHOOL?
HOW MANY STUDENTS COMPRISE IT
WHEN FULLY POPULATED?
>> IT VARIES DEPENDING ON THE
SCENE AND NEIGHBORHOOD AND THE
PARTNERS, BUT GENERALLY, WE HAD
A NUMBER TARGET OF ABOUT 427
STUDENTS PER SCHOOL.
>> FOR FOUR CLASSEs —
>> FOR ALL FOUR YEARS.
>> YEAH.
>> SO, I MEAN, I GUESS, WHAT
FEATURES OF THE NEW HIGH SCHOOL
CREATION PROCESS DO YOU BELIEVE
WERE DISTINCT AS YOU MOVED
FORWARD ON THIS, AND HOW CAN
OTHER DISTRICTS ENACT SOMETHING
SIMILAR?
>> WELL, I THINK AS YOU LOOK
ACROSS THE COUNTRY AND THE SMALL
SCHOOLS WORK DONE OVER THE LAST
TEN YEARS, THERE WERE THREE
BASIC MODELS, ONE WHERE YOU KIND
OF CREATED SMALL SCHOOLS BY JUST
BREAKING UP THE SCHOOL AND
KEEPING EVERYONE IN THE
BUILDING, A SECOND MODEL WHERE
YOU KIND OF IT WAS A FRANCHISE
MODEL.
YOU WOULD LOOK FOR SCHOOL
PURVEYORS AND BRING THEM IN AND
PLOP THEM IN LIKE A McDONALD'S.
THEN THERE WAS THE KIND OF NEW
YORK STRATEGY, WHERE WE REALLY
TRIED TO CREATE AN ORGANIC RFP
PROCESS WHERE COMMUNITY GROUPS,
TEACHERS, FAMILIES AND PARENTS
COULD ACTUALLY COME TOGETHER,
THINK ABOUT HOW THEY WANTED TO
CHANGE THE RELATIONSHIP BETWEEN
STUDENT, CURRICULUM, COMMUNITY
AND SCHOOL, AND THEN PUT IN A
PROPOSAL THAT WOULD ALONG DESIGN
SPECIFICATIONS TRY TO ADDRESS
THAT CHALLENGE.
SO, NEW YORK WAS REALLY AN
RFP-DRIVEN PROCESS.
NUMBERS OF TEAMS AT ANY GIVEN
POINT, WE HAD 300 AND 400 FOLKS
INVOLVED IN THE SMALL SCHOOL
PLANNING PROCESS.
THEY CAME FROM THE SCHOOLS
THEMSELVES THAT WERE SHUTTING
DOWN, THEY CAME FROM SMALL
SCHOOLS IN OTHER PARTS OF THE
CITY, AND THEY ALWAYS HAD A
COMMUNITY PARTNER,@SET OF
PARTNERS COMMITTED TO
REDESIGNING SCHOOLS AND THINKING
DIFFERENTLY ABOUT HOW THOSE
SCHOOLS WOULD ULTIMATELY PLAY
OUT IN THE LIVES OF THE STUDENTS
IN THE COMMUNITY.
ONE FINAL POINT.
THEY WOULD GO THROUGH A PROCESS
WHERE WE PROVIDED INTENSIVE
TECHNICAL ASSISTANCE, AND IN THE
COMPETITION, WE WOULD GENERALLY
WHITTLE THAT NUMBER DOWN TO
PROBABLY APPROVING 40% OF THE
TEAMS ULTIMATELY TO GO FORWARD
AND START A SCHOOL, BUT WE
ALWAYS CONTINUE TO WORK WITH
THOSE COMMUNITY GROUPS AND
TEACHERS TO CONTINUE TO TRY TO
GET THEM TO STANDARDS SO THEY
ULTIMATELY WOULD BE ABLE TO
START A SCHOOL THEMSELVES.
>> SO, THAT ESSENTIALLY COULD
BRIEFLY DESCRIBE THE ROLE OF NEW
VISIONS AND THE REFORM IN THE
EARLY DAYS OF THE SCHOOLS
INITIATIVE AND LATER AS A
PARTNERSHIP SUPPORT
ORGANIZATION.
>> IN THE EARLY DAYS, WE WORKED
WITH A VARIETY OF STAKEHOLDERS
TO ORGANIZE THAT PROCESS AND
ENSURE EVERYBODY HAD AN
EQUITABLE SHOT AT CREATING A
SCHOOL.
WE WORKED WITH GROUPS TO DEVELOP
INTENSIVE TECHNICAL ASSISTANCE
TO THE GROUPS, BECAUSE THAT
TECHNICAL ASSISTANCE REALLY
BUILT CAPACITY OF TEAMS AND
ENABLED THEM TO BUILD ON THEIR
OWN INHERENT STRENGTHS AS THEY
WENT THROUGH AND STARTED TO
ADDRESS THE NEEDS OF YOUNG
PEOPLE IN THEIR COMMUNITY.
AND ULTIMATELY, WE WORKED TO
SUPPORT SCHOOLS IN THEIR FIRST
THREE OR FOUR YEARS, GIVING THEM
SUPPORT HIRING TEACHERS,
PROVIDING ASSISTANCE IN
DEVELOPING CURRICULUM, WORKING
TO ENSURE THAT THEY KIND OF
STAYED FOCUSED ON STUDENT
OUTCOMES, AND ULTIMATELY,
BASICALLY RUNNING COVER.
THEY HAD TO KIND OF INTERACT
WITH A NEW BUREAUCRACY FOR THE
FIRST TIME.
>> SO, HOW DID MDRC'S NEW
RESULTS HIGHLIGHT, REALLY, THE
RESULT OF LEADERSHIP IN THE
SCHOOLS, AND BECKY CALLED THAT
OUT SOME?
HOW ARE LEADERS SELECTED FOR
THESE SCHOOLS AND FOR A LOT OF
FOLKS WATCHING FROM ACROSS THE
COUNTRY, THERE'S SOME UNIQUE
TALENT POOL IN NEW YORK OR IS
THIS SOMETHING THAT OTHER
DISTRICTS CAN USE IT ATTRACT
SIMILAR PEOPLE?
>> YOU KNOW, MICHELANGELO SAID
YOU CARVE THE STONE TO SET THE
ANGEL FREE AND I THINK THE
PROCESS ALLOWS US TO IDENTIFY
LEADERS WHO MAY NOT COME FROM
TRADITIONAL SOURCES.
WE FREQUENTLY HAD COMMUNITY
MEMBERS WHO WANTED TO STEP UP
AND BECOME A LEADER.
WE FREQUENTLY HAD TEACHERS AT
THEIR POINT IN THEIR CAREER
WHERE THEY WANTED TO BECOME A
PRINCIPAL, AND AS THEY PLANNED
THE SCHOOL, THEY NATURALLY
EMERGED AS LEADER OF THE TEAM
AND ULTIMATELY AS THE PRINCIPAL
OR ASSISTANT PRINCIPAL, IF THEY
MOVED IN.
BUT A SECOND THING I WOULD SAY
THAT'S REALLY IMPORTANT IS
LEADERSHIP FROM THE GET-GO FOR
US WAS DISTRIBUTED LEADERSHIP.
SO, WE WANTED TO FOCUS ON
GETTING A HIGH-CALIBER
PRINCIPAL, BECAUSE ALL THE
RESEARCH WAS PRETTY CLEAR THAT
THAT PRINCIPAL WOULD HAVE A BIG
IMPACT ON THE SUCCESS OF THE
SCHOOL.
WE REALLY WORKED TO INSURE THAT
THE TEAM WAS THE LEADER, SO THE
FOUNDING TEACHERS AND THE
FOUNDING COMMUNITY-BASED
ORGANIZATION PLAYED A LEADERSHIP
ROLE THAT CONTINUED OVER THE
FOUR, SIX, EIGHT, TEN YEARS NOW
THAT SOME OF THESE SCHOOLS HAVE
EXISTED.
AND WE ALWAYS WORK TO TRY TO
FIND PLACES FOR THE COMMUNITY TO
CONTINUE TO PLAY AN ONGOING
LEADERSHIP ROLE AS THESE SCHOOLS
EVOLVE.
SO, THEY CONTINUE TO SAY, TO
BRING A SENSE OF URGENCY TO THE
TABLE AND BRING THE RESOURCES OF
THE COMMUNITY TO BEAR ON GETTING
KIDS TO HIGH ACADEMIC STANDARDS
AND ON TO COLLEGE AND CAREER.
>> SO, THANK YOU, BOB.
NOW, ON MARK OSSENHEIMER HAS
BEEN PATIENTLY WAITING ON THE
TELEPHONE.
AND IF YOU RECALL, MARK IS
PRINCIPAL OF THE URBAN ASSEMBLY
SCHOOL FOR WILDLIFE
CONSERVATION.
THAT'S ONE OF THE SMALL HIGH
SCHOOLS THAT WAS STARTED AS PART
OF THE NEW YORK INITIATIVE.
MARK, I WANT TO THANK YOU VERY
MUCH FOR JOINING US.
>> SURE.
>> EARLIER, BECKY DESCRIBED THE
RESULTS OF THE MDRC STUDY, AND
BOB HAS JUST DISCUSSED WHAT HE
FELT WERE THE KEY ELEMENTS OF
THE REFORM.
COULD YOU TELL US A LITTLE BIT
ABOUT YOUR SCHOOLS AND THE
STUDENTS THAT IT SERVES AND ALSO
HOW IT CAME TO — HOW YOU CAME
TO YOUR SMALL SCHOOL OF CHOICE,
YOUR SSC, AND HOW YOU VIEW YOUR
ROLE AS PRINCIPAL?
>> SURE.
THANKS FOR HAVING ME.
IT'S GOOD TO BE HERE.
SO, THE URBAN ASSEMBLY SCHOOL
FOR WILDLIFE CONSERVATION OPENED
IN 2007.
WE ARE A SECONDARY SCHOOL, SO
WE'RE ACTUALLY GRADES 6-12 BY
MODEL, AND I HAVE A TOTAL OF 564
STUDENTS.
340 OF THOSE ARE IN MY HIGH
SCHOOL.
WE ARE A SCHOOL OF CHOICE.
OUR TITLE 1 POVERTY RATE IS
ABOUT 88%.
20% OF MY STUDENTS ARE STUDENTS
WITH DISABILITIES, 14% ARE ELLs.
ETHNICALLY, STUDENTS ARE
PREDOMINANTLY HISPANIC, ABOUT
71%, AND 23% AFRICAN-AMERICAN,
AND THE REST IS YOUR STANDARD
NEW YORK UNITED NATIONS.
STUDENTS COME TO ME BELOW
PROFICIENCY ON THE STATE EXAMS.
THEY ARE TYPICALLY STATISTICALLY
WITHIN 15% OF PROFICIENCY, BUT
SOME ARE BELOW AND SOME ARE
ABOVE.
WE ARE AN URBAN ASSEMBLY SCHOOL.
URBAN ASSEMBLY IS ANOTHER
INTERMEDIARY IN NEW YORK AND WE
ARE A SCIENCE-THEMED SCHOOL.
OUR MAIN PARTNER'S ACTUALLY THE
WILDLIFE CONSERVATION SOCIETY,
AND THEY RUN THE BRONX ZOO AND
THE NEW YORK CITY PUBLIC
SCHOOLS.
WE OPENED IN 2007 WITH ONLY A
SIXTH GRADE CLASS, AND SO, WE'VE
BEEN BUILDING OUT EVER SINCE,
AND THIS YEAR WE ACTUALLY
GRADUATE OUR FIRST CLASS, WHICH
IS VERY EXCITING.
WE'VE BEEN GOING OVER THE
NUMBERS AND INTERVENING
CONSTANTLY, AND WE'RE
PREDICTING, WE'RE HOPING FOR 75%
TO 79% GRADUATION RATE FOR THIS
FIRST CLASS.
AND WITH OUR STUDENTS WITH
DISABILITIES, IT'S ABOUT A 65%
TO 68% GRADUATION RATE.
AND YOU'RE GOING TO NEED TO GIVE
ME THE NEXT PROMPT.
>> WELL, I'M CURIOUS HOW YOU
CAME TO THIS SCHOOL, AND YOU
TALK ABOUT HOW THE STUDENTS COME
TO YOU.
HOW DID YOU COME TO THIS SMALL
SCHOOL OF CHOICE?
>> SURE.
>> AND PARTICULARLY HOW YOU VIEW
YOUR ROLE AS PRINCIPAL IN THIS
UNIQUE ENVIRONMENT.
>> THAT'S A BIGGER ONE.
SO, I STARTED TEACHING IN NEW
YORK CITY BACK IN 1995,
ACTUALLY, AND I STARTED TEACHING
AT ONE OF THE FIRST SMALL
SCHOOLS IN NEW YORK CITY, FANNIE
LOU HAMER FREEDOM HIGH SCHOOL IN
THE BRONX.
THE FIRST TWO MAJOR HIGH SCHOOLS
TO BE CLOSED DOWN IN NEW YORK
WAS THE JULIA RICHMOND COMPLEX
AND JAMES MONROE HIGH SCHOOL IN
THE BRONX.
AND FANNIE LOU HAMER IS ONE OF
THE SCHOOLS BUILT INTO THE JAMES
MONROE BUILDING.
SO, MY FIRST EXPERIENCE AS A
TEACHER WAS IN A SMALL SCHOOL,
AND I LEARNED, AS ALL TEACHERS
IN SMALL SCHOOLS, THAT YOU LEARN
VERY QUICKLY AND YOU TAKE ON
LEADERSHIP VERY QUICKLY.
AND SO, AFTER FIVE YEARS THERE,
I ACTUALLY ENDED UP MOVING TO
LOS ANGELES FOR SIX YEARS AT A
SECONDARY SCHOOL.
AND THEN IN 2000, AFTER HELPING
BUILD OUT A NEW SCHOOL THERE, I
REALIZED I REALLY WANTED TO GET
BACK INTO URBAN EDUCATION.
AND SO, REALLY, THE ONLY PLACE
THAT WAS HAPPENING IN THE
COUNTRY WAS NEW YORK CITY, AND
SO, I REACHED OUT TO MY CONTACTS
LIST AND WAS PUT IN CONTACT WITH
URBAN ASSEMBLY.
AND SO, THEY HAD THIS SCHOOL IN
MIND.
THEY HAD BEGUN DISCUSSIONS WITH
THE DIFFERENT PARTNER GROUPS.
AND SO, I THEN JOINED NEW
LEADERS FROM NEW SCHOOLS, WHICH
IS A PRINCIPAL TRAINING
CERTIFICATION PROGRAM, AND CAME
TO NEW YORK CITY, WORKED WITH
URBAN ASSEMBLY AND PRESENTED THE
PROPOSAL FOR THIS SCHOOL AND IT
WAS ACCEPTED AND WE OPENED UP IN
2007.
>> I'M GOING TO COME BACK TO YOU
LATER AND ASK YOU ABOUT SOME
SPECIFIC EXAMPLES OF HOW YOU
IMPLEMENT CERTAIN PRACTICES, BUT
I WOULD BE INTERESTED AS A
PRINCIPAL, WHAT ARE SOME OF THE
BIGGEST CHALLENGES THAT YOU FACE
IN RUNNING A SMALL HIGH SCHOOL?
>> RIGHT.
SO, I FEEL LIKE THEY'VE CHANGED
ALMOST EVERY YEAR SINCE WE WERE
GROWING, BUT I THINK ONE, WHEN
YOU'RE BUILDING A SCHOOL, ONE OF
THE MOST — FOR THE THINGS THAT
ARE THE BIGGEST CHALLENGES, IT'S
BUILDING AND MAINTAINING TEACHER
CAPACITY OVER TIME.
SO, WHEN YOU OPEN YOUR DOORS,
THE WAY WE DO NEW SCHOOL
DEVELOPMENT HERE IN NEW YORK IS
YOU START WITH A SINGLE GRADE,
TYPICALLY.
AND SO, IF YOU THINK ABOUT, YOU
HIRE A CORE GROUP OF TEACHERS,
AND THEN THE NEXT YEAR, YOU
ACTUALLY ARE DOUBLING YOUR
STAFF, AND THEN THE NEXT YEAR
YOU'RE BUILDING BY A THIRD, AND
THE NEXT YEAR A QUARTER, IN
ADDITION TO ANY TURNOVER.
AND SO, KEEPING EVERYONE FOCUSED
ON THE MISSION BUT RECRUITING
TOP-LEVEL CANDIDATES WHO ARE
COMMITTED TO YOUR MISSION, WHO
UNDERSTAND URBAN EDUCATION.
AND THEN TWO IS BUILDING AND
MAINTAINING CULTURE AT THE SAME
TIME.
AND DEBBIE MEYER ALWAYS
EXPLAINED IT AS BUILDING THE
PLANE WHILE YOU'RE FLYING IT.
AND SINCE TEACHERS ARE THE
PEOPLE WHO WORK MOST CLOSELY
WITH STUDENTS, YOU'RE BUILDING
THEIR CAPACITY AT THE SAME TIME
THAT YOU'RE MAINTAINING IT.
PERSONALLY, WHERE WE'RE AT NOW,
WHAT WE STRUGGLE WITH IS
PHYSICAL SPACE.
WE ARE ACTUALLY UNDER THE — NEW
YORK CITY HAS FOOTPRINTS THAT
SCHOOLS ARE SUPPOSED TO OCCUPY
BASED ON THEIR SIZE, AND WE ARE
SHORT ON ACADEMIC SPACE, AND SO,
WE'VE HAD TO BECOME VERY
FLEXIBLE WITH SCHEDULING AND
WHAT NOT.
THIS YEAR, IN PARTICULAR, WHAT'S
INTERESTING IS WE'RE HAVING A
LOT OF STRESS AROUND SOCIAL
ECONOMIC ISSUES STUDENTS ARE
FACING.
IN PARTICULAR, 5% OF MY STUDENTS
ARE NOW HOMELESS AND IN THE
SHELTER SYSTEM.
AND IN NEW YORK CITY THIS YEAR,
IN PARTICULAR, WE HAVE THE
HIGHEST RATE OF HOMELESSNESS
SINCE THE GREAT DEPRESSION, AND
THAT'S BEGINNING TO IMPACT US
HERE AT SCHOOL IN TERMS OF
SUPPORTING STUDENTS AND
FAMILIES.
BUT THE BIG BUCKET IS REALLY,
IT'S ABOUT TEACHERS.
AS A PRINCIPAL, MY JOB REALLY,
IF WE'RE IN THE BUSINESS OF
EMPOWERING YOUNG PEOPLE, MY JOB
IS TO EMPOWER TEACHERS.
AND SO, THAT WORK IS PROBABLY
OUR BIGGEST CHALLENGE.
>> THANK YOU.
SO, BOB, BEFORE WE TURN TO
JIM — WELL, ACTUALLY, TO BECKY,
LET ME ASK, OR TO THE GROUP.
YOU SAID WHEN YOU BEGAN THE
STUDY, THIS IS THE FIRST STUDY,
OR WHEN THE SCHOOLS BEGAN TO
OPEN, THERE WAS NOT
PARTICIPATION BY ENGLISH
LANGUAGE LEARNERS OR STUDENTS
WITH DISABILITY.
I BELIEVE THAT'S CHANGED NOW,
HASN'T IT?
BUT I JUST THINK IT'S IMPORTANT
TO GET THAT OUT SO THAT ALL
SCHOOLS NOW ARE, AM I CORRECT,
ARE ACCEPTING —
>> A PROPORTIONATE SHARE.
>> AND IT SOUNDS LIKE A
PROPORTIONATE SHARE.
>> YES, THEY ARE.
>> AND THAT'S REFLECTED IN YOUR
LATEST DATA, ISN'T IT?
>> YEAH, YEAH.
LOOKING ACROSS OUR LATEST SSCs,
THE PROPORTION OF ENGLISH
LANGUAGE LEARNERS AND STUDENTS
CAN SPECIAL NEEDS IN THEM IS
RELATIVELY SIMILAR TO ALL OTHER
SCHOOLS IN THE DISTRICT.
>> SO, BOB, BEFORE I TURN TO
JIM, HOW, IN YOUR OBSERVATION,
HOW EXPORTABLE IS THIS MODEL?
>> I THINK A LOT OF PEOPLE TRY
TO MAKE IT A NEW YORK
EXCEPTIONALISM STORY, BUT I
THINK EVERY COMMUNITY THAT HAS A
COMMUNITY THAT CARES ABOUT KIDS,
THAT HAS VALUABLE CIVIC
ORGANIZATIONS THAT CAN SERVE AS
PARTNERS WITH THE DISTRICT AND A
DISTRICT COMMITTED TO CHANGE AND
OPEN TO DIFFERENT IDEAS COMING
FROM EVERY STAKEHOLDER CAN
ENGAGE IN THIS PROCESS.
IT WILL VARY DIFFERENTLY
DEPENDING ON THE CONTEXT AND THE
PARTICULAR CULTURE AND GROUPS
THAT ARE BROUGHT TO THE TABLE,
BUT I DON'T THINK THERE'S ANY
SECRET SAUCE HERE.
IT'S REALLY JUST SITTING DOWN
AND SAYING WE NEED SOMETHING
RADICALLY DIFFERENT FOR OUR
YOUNG PEOPLE AND WE WANT TO
CREATE SCHOOLS THROUGH A VERY
DELIBERATE PROCESS THAT WILL
ADDRESS THOSE STUDENT NEEDS.
THE KEY THING, I THINK, IS
BUILDING ON INSIDE-OUTSIDE
PARTNERSHIPS, SO YOU ALWAYS HAVE
PARTNERS AT THE TABLE, AND
INCLUDING ALL VOICES.
BUT I THINK IF YOU DO THOSE
THINGS, YOU CAN MOVE THIS AGENDA
PRETTY QUICKLY.
>> SO, LET ME TURN TO JIM
SHELTON.
WE ALL KNOW THAT THE FEDERAL AND
STATE GOVERNMENTS PLAY KEY ROLES
IN DESIGNING AND INVESTING IN
HIGH SCHOOL REFORM.
TO TALK ABOUT THE NATURE AND
IMPACT OF THESE EFFORTS, WE'RE
FORTUNATE TO BE JOINED BY JAMES
H. SHELTON III, NOW ACTING
DEPUTY SECRETARY OF EDUCATION AT
THE U.S. DEPARTMENT OF
EDUCATION.
AND IN JIM'S ROLE, HE MANAGES A
BROAD RANGE OF MANAGEMENT,
POLICY AND PROGRAM FUNCTIONS.
PREVIOUSLY, HE SERVED AS HEAD OF
THE OFFICE OF INNOVATION AND
IMPROVEMENT, MANAGING A
PORTFOLIO THAT INCLUDED MOST OF
THE DEPARTMENT'S COMPETITIVE
PROGRAMS, INCLUDING I-3, PROMISE
NEIGHBORHOODS, AND OTHERS
FOCUSED ON TEACHER AND LEADER
QUALITY, SCHOOL CHOICE AND
LEARNING TECHNOLOGY.
I LOOK AT JIM AND CALL HIM MR.
INNOVATION.
FROM A NATIONAL PERSPECTIVE,
JIM, WHAT WOULD YOU SAY IS THE
SIGNIFICANCE OF THIS STUDY AS
WELL AS THE NEW YORK CITY SMALL
SCHOOLS INITIATIVE?
>> SO, I MEAN — THANKS, BOB.
I REALLY APPRECIATE IT.
I DON'T THINK ANYBODY'S CALLED
ME JAMES H. SHELTON III SINCE I
WAS BORN, BUT —
>> WHEN YOU GET TO BE AN ACTING
DEPUTY SECRETARY, WE CALL YOU
JAMES.
>> I CAN'T OVERSTATE THE
IMPORTANCE OF THIS STUDY.
IT'S IMPORTANT FOR A NUMBER OF
DIFFERENT REASONS.
ONE IS, YOU KNOW, PEOPLE TALK
ABOUT MY ROLE IN INNOVATION, BUT
ONE OF THE THINGS I'M VERY
FOCUSED ON ALSO IS BUILDING
EVIDENCE OF WHAT WORKS IN
EDUCATION.
AND HELPING TO MAKE SURE THAT AS
A SECTOR, WE START TO SPEND OUR
TAXPAYERS' RESOURCES ON THE
THINGS THAT HAVE DEMONSTRATED
THEY'RE SUCCESSFUL.
WE STILL HAVE LOTS OF INNOVATION
WE NEED TO DO, BUT WE ACTUALLY
NEED TO GET BETTER AT TAKING
THOSE THINGS THAT HAVE
DEMONSTRATED THEY'VE WORKED AND
TAKE THEM TO SCALE, AND THIS IS
ONE OF THOSE THINGS WHERE, AS
YOU POINTED OUT IN THE VERY
BEGINNING, WE HAVE A PRESSING
NEED.
OUR GRADUATION RATES AS A
COUNTRY AREN'T WHERE WE WANT
THEM.
AND IN PARTICULAR, THERE ARE
STILL, EVEN THOUGH WE'VE MADE
IMPROVEMENT OVER THE LAST FOUR
YEARS, WE STILL HAVE OVER 1,700
DROPOUT FACTORY HIGH SCHOOLS IN
THIS COUNTRY THAT WE ARE
DESPERATELY IN NEED OF SOLUTIONS
THAT ARE GOING TO WORK.
WHAT WE HAVE HERE IS A STUDY
THAT SAYS WE ACTUALLY HAVE AN
INTERVENTION THAT DEMONSTRATES
THAT CONSISTENTLY, COHORT AFTER
COHORT, IN HUNDREDS OF SCHOOLS.
YOU ACTUALLY CAN PRODUCE
OUTCOMES THAT ARE SIGNIFICANTLY
BETTER FOR THE STUDENTS, NOT
JUST A GROUP OF STUDENTS, BUT
ACROSS THE BOARD, ALMOST EVERY
GROUP OF STUDENTS THAT YOU LOOK
AT IS BENEFITING FROM THEM.
IN FACT, WHEN PEOPLE ASK
QUESTIONS ABOUT THE QUESTIONS OF
EQUITY, THE QUESTIONS ABOUT
WHAT'S HAPPENING WITH STUDENTS
WITH DISABILITIES, WHAT IS
HAPPENING WITH ENGLISH LANGUAGE
LEARNERS, WHAT IS HAPPENING WITH
YOUNG MALES, ESPECIALLY YOUNG
MALES OF COLOR, ALL OF THOSE
POPULATIONS ARE BENEFITING, IF
NOT BENEFITING PROPORTIONATELY
BECAUSE OF THIS INTERVENTION.
I DON'T THINK THERE'S MUCH ELSE
WE CAN TALK ABOUT THAT HAS HAD
THAT IMPACT.
SO, YOU LOOK AT THE RESULTS AND
YOU LOOK AT THE PRESSING NEED
AND YOU LOOK AT THE RESOURCES
WE'RE SPENDING EVERY DAY, AND
SOMEONE OUGHT TO BE BEGGING THE
QUESTION HOW DO WE GET THIS TO
BE THE MAIN — IF PEOPLE ARE
DOING THINGS IN SCHOOLS THAT
NEED TO IMPROVE, WHY ARE THEY
NOT LOOKING TO THIS EXAMPLE AND
THIS STUDY TO HELP THEM FRAME
THE WAY?
>> SO, HOW DOES THIS STUDY
INFORM FEDERAL, CURRENT FEDERAL
POLICY, THEN, HIGH SCHOOL
REDESIGN INITIATIVES, SCHOOL
IMPROVEMENT GRANTS AND,
PRESUMABLY, THE NEXT ROUND OF
RACE TO THE TOP?
>> WELL, HOPEFULLY, WHAT YOU'RE
SEEING IS THAT A LOT OF
ELEMENTS, YOU KNOW, A LOT OF THE
CAUSABILITY OF THE SPECIFICS OF
THE DESIGN ARE STILL THINGS THAT
ARE THE QUESTIONS, BUT WHAT YOU
SEE IS US PUTTING OUT A FRAME
THAT VERY MUCH MOVES PEOPLE IN
THE DIRECTION OF LOOKING AT THIS
KIND OF WORK, EVALUATING
EVIDENCE AND LEVERAGING THAT
EVIDENCE IN THEIR PROPOSALS TO
US TO RECEIVE FUNDING.
NOW, THAT SAID, WE'RE ALSO
TRYING TO LEAVE SPACE FOR THE
KINDS OF INNOVATIONS THAT WE
WANT TO SEE THAT DO A JOB OF
ADDRESSING SOME OF THE ISSUES
THAT WEREN'T SPECIFICALLY ON THE
TABLE THAT ARE CONNECTIONS TO
EMPLOYMENT AND THE WORKPLACE,
LEVERAGING IN CORPORATE PARTNERS
AS WELL AS COMMUNITY PARTNERS IN
THE WORK SO THAT YOU INSURE THAT
NOT ONLY ARE YOU GETTING KIDS TO
BE COLLEGE READY, BUT YOU'RE
GIVING THEM THE KIND OF
CAREER-READY SKILLS THEY NEED AS
WELL.
THOSE ARE ALL THINGS YOU FIND IN
SOME OF THE SCHOOLS, BUT WE ALSO
WANT TO MAKE SURE AS WE ROLL OUT
THE PROGRAMS LIKE THE HIGH
SCHOOL REDESIGN PROGRAM, THEY
ARE ALSO PART OF THE EMPHASIS.
>> SO, A QUESTION FOR ALL OF THE
PANELISTS, BUT JIM, I'LL START
WITH YOU.
THIS STUDY IS ONGOING.
MDRC IS GOING TO CONTINUE
FOLLOWING BOTH THESE STUDENTS AS
WELL AS DELVING INTO VARIATIONS
IN PERFORMANCE AMONG SMALL
SCHOOLS.
SO, FOR ALL OF YOU, AND JIM
FIRST, WHAT'S THE MOST IMPORTANT
THING YOU WANT TO KNOW FROM THE
FUTURE WORK THAT MDRC DOES?
>> I THINK REBECCA POINTED OUT
THAT THE NEXT PHASE OF WORK IS
TO START TO REALLY UNDERSTAND
WHAT DRIVES THE LEVELS OF
IMPROVEMENT THAT WE'RE SEEING,
ESPECIALLY IN THE SCHOOLS THAT
ARE DRIVING AT THE HIGHEST
LEVELS OF IMPROVEMENT IN
GRADUATION FOR ALL POPULATIONS.
THE QUESTION OF HOW DO YOU GET
THERE IS PROBABLY THE MOST
PRESSING QUESTION.
AND THE SECOND ONE THAT I'M
DYING TO KNOW IS DO THESE KINDS
OF OUTCOMES PERSIST WHEN KIDS
GET INTO COLLEGE?
>> SO, MARK, THOUGHTS ON WHAT
YOU'D LIKE TO SEE OUT OF THE
NEXT MDRC STUDY?
>> I THINK I'M MOST CURIOUS
ABOUT SUSTAINABILITY, IN TERMS
OF ONCE THE SMALL SCHOOL'S
ESTABLISHED, ONCE SUCCESS HAS
HAPPENED AND IS SORT OF
QUANTIFIABLE, HOW DOES THE
SCHOOL ACTUALLY SUSTAIN THAT
OVER TIME WITH CHANGES IN
LEADERSHIP AND CHANGES IN STAFF?
BECAUSE THESE SCHOOLS TEND TO BE
VERY MISSION-DRIVEN AND VERY
SPECIFIC IN SOME WAYS.
AND SO, HOW DO YOU SUPPORT THAT
OVER THE LONG TERM?
>> BOB?
>> I THINK PORTABILITY.
SMALL SKILLS HAVE BEEN AN
IMPORTANT LEARNING LESSON IN NEW
YORK, AND I THINK ACROSS THE
COUNTRY, BUT HOW DO WE TAKE SOME
OF THE LEVERAGE POINTS IN SMALL
SCHOOLS AND START TO APPLY THEM
IN OTHER SCHOOLS THAT MAY NOT BE
SUBJECT TO CLOSE AND REPLACE BUT
WHERE WE CAN IMPORT LESSONS FOR
PERSONALIZATION, FOR EXAMPLE, OR
TEACHER VOICE AND EMPOWERMENT
AND USE THOSE TO DRIVE REFORM IN
OTHER CONTEXTS.
>> AND BECKY, YOU HAD MENTIONED
ONE AREA THAT YOU'RE GOING TO BE
LOOKING AT, THE COST.
THERE ARE SOME OTHER AREAS THAT
YOU CAN LET US KNOW WHAT'S UP,
WHAT'S COMING?
>> YEAH.
I THINK THAT WE'RE ACTUALLY
WORKING WITH NEW YORK CITY
D.O.E., AND ACTUALLY, BOB AND
HOPEFULLY A FEW OTHERS IN NEW
YORK NOW TO TRY TO UNDERSTAND
WHAT OPERATIONAL DATA IS
AVAILABLE QUANTITATIVELY ON THE
SCHOOLS THAT WE CAN PULL INTO
OUR IMPACT MODEL.
SO, I THINK WE'RE TRYING TO SEE
WHETHER THINGS LIKE THE RATE OF
TEACHER TURNOVER, TEACHER
CHARACTERISTICS, PRINCIPAL
CHARACTERISTICS CAN BE
QUANTIFIED AND BROUGHT INTO OUR
DATA SET SO THAT WE CAN USE IT
IN OUR IMPACT VARIATION WORK.
>> SO, JACOB FROM PROVIDENCE
ASKS, AND I GUESS THIS
QUESTION'S FOR BOB, WHAT LESSONS
FROM ITS ORIGINAL SMALL SCHOOLS
OF CHOICE HAS NEW VISIONS
APPLIED TO ITS NEWER CHARTER
SCHOOLS?
IS THERE ANYTHING DIFFERENT
ABOUT THE TWO MODELS?
>> I THINK ONE THING WE'VE DONE
IS TAKE A LOT OF THE COLLECTIVE
WISDOM OF DIFFERENT PEOPLE IN
THE NEW CENTURY INITIATIVE AND
USE IT IN THE CHARTER CONTEXT.
FOR EXAMPLE, WE NOW HAVE A
PROPORTIONATE SHARE OF SPECIAL
ED AND ELL KIDS FROM THE GET-GO
AND HAVE USED THE TECHNIQUES IN
SMALL SCHOOLS THAT HAVE BEEN
SUCCESSFUL IN THE POPULATIONS IN
THE SCHOOL.
WE'VE ALSO DONE A LOT OF WORK
AROUND NINTH GRADE.
THERE IS A NEED TO HAVE URGENCY
IN THE NINTH GRADE AND GET KIDS
TO CERTAIN KEY STANDARDS THAT
WERE DEMONSTRATED IN THE SMALL
SCHOOL WORK AND WE CONTINUE TO
BELIEVE IN — CREDIT
ACCUMULATION, OF COURSE, PASSAGE
RATE, ATTENDANCE AND SUCCESSFUL
INTERACTIONS WITH TEACHERS ARE
ALL KEY.
AND THE THIRD THING THAT WE'RE
KIND OF EXPERIMENTING NOW WITH
AS AN ORGANIZATION IS IF YOU CAN
GET KIDS TO MEET 50% OF THE
GRADUATION REQUIREMENTS BY THE
END OF TENTH GRADE AND REALLY
FREE UP SPACE IN THE 11th AND
12th GRADE, WHAT WOULD YOU DO?
HOW WOULD YOU START TO REALLY
BUILD THE RESILIENCY, THE
METACOGNITIVE OWNERSHIP OF A
YOUNG PERSON'S LEARNING AGENDA
THAT WILL ENSURE THEY'RE
SUCCESSFUL IN COLLEGE?
THE WAY I THINK ABOUT IT IS HOW
CAN WE CREATE A MINI COMMUNITY
COLLEGE IN GRADES 11 AND 12 THAT
HAVE THE TYPES OF SUPPORTS THAT
ENABLE KIDS TO TRY AND FAIL
BEFORE THEY ENTER A HIGH-STAKES
ENVIRONMENT LIKE A TWO OR
FOUR-YEAR COLLEGE?
SO, WE'RE IN THE PROCESS OF
THINKING THAT THROUGH.
WE'RE DOING IT WITH DISTRICT
SCHOOL COLLEAGUES AS WELL AS
CHARTER SCHOOL COLLEAGUES,
BECAUSE I THINK ONE THING THAT
THE NEW CENTURY INITIATIVE
PROVES IS THAT DISTRICT SCHOOLS
ARE OPEN TO AND CAN BE REAL
LEADERS OF INNOVATION AND REFORM
ACROSS THE COUNTRY.
>> SO, I'M GETTING A LOT OF
QUESTIONS WITH THE SAME BASIC
THEME FOR PARTICULARLY BOB AND
MARK.
AND I'LL USE CLYDE'S QUESTION AS
THE TEMPLATE.
HOW DO YOU SERVE LEARNERS WITH
LOW ACADEMIC LEVELS?
HOW DO YOU SERVE LEARNERS WITH
LOW ACADEMIC LEVELS TO MEET
THOSE HIGH STANDARDS AND
INCREASE GRADUATION RATES?
AND I THINK EVERYONE, MARK, YOU
AND BOB AND EVERYONE'S
INDICATED, MANY OF THESE
STUDENTS COMING IN, SEVERAL TWO
GRADES OR AT LEAST BELOW A GRADE
LEVEL.
>> MARK TO JUMP IN, I DON'T WANT
TO HARP THIS, BUT FROM MY
PERSPECTIVE, WE'VE WORKED HARD
TO BUILD STRATEGIES THAT RECRUIT
KIDS FROM WHERE THEY ARE AND GET
THEM THROUGH A SET OF STEPPING
STONES TO HIGHER STANDARDS OVER
THE COURSE OF THEIR FOUR YEARS
IN SCHOOL.
SO, THERE'S A LOT OF WORK DONE
IN EARLY IDENTIFICATION OF
STUDENT NEEDS IN LITERACY AND
MATH, A LOT OF WORK IN
PERSONALIZATION AND THINKING
THROUGH WHAT THE LEARNING AGENDA
FOR THE INDIVIDUAL STUDENT
SHOULD BE, SEPARATE FROM WHAT
THE OVERALL TRAJECTORY FOR THE
VAST MAJORITY OF STUDENTS ARE,
AND THEN VERY CLOSE ATTENTION TO
WHERE KIDS ARE MEETING THOSE
BENCHMARKS, THOSE INTERIM
BENCHMARKS, AND RAPID
INTERVENTION IF THEY STUMBLE A
LITTLE BIT ON THAT PATHWAY
WORKED OUT BETWEEN THE STUDENT
AND TEACHER AND PARENTS.
>> MARK, ANYTHING TO ADD?
>> NO, I WOULD AGREE.
IN FACT, KNOWING MY SCHOOL IS
GOING TO BE IN THE BRONX AND
KNOWING THE BRONX HAS HIGHER
RATES OF POVERTY AND STUDENTS
WITH DISABILITIES STATISTICALLY,
IT'S ACTUALLY WHY I WANTED A 6
THROUGH 12th GRADE, IN ORDER TO
ADDRESS SOME OF THE ACHIEVEMENT
GAP OR THE LARGER GAPS THAT
EXIST WITH STUDENTS WITH
DISABILITIES AND ELLs IN THE
MIDDLE SCHOOL YEARS, SO THEY'RE
MORE ON TRACK BY THE TIME THEY
GET TO HIGH SCHOOL.
BUT IT'S, ONE, KNOWING WHERE THE
STUDENTS ARE AT FROM THE GET-GO,
IT'S WORKING INTENSIVELY OVER
VERY SHORT-TERM STEPPING STONES
SO THE STUDENTS THEMSELVES SEE
AND TRACK SUCCESS AND FORWARD
MOVEMENT.
IT'S ALSO, YOU KNOW, IT'S REALLY
BUILDING THAT TEACHER CAPACITY
AGAIN AROUND LEARNING STRATEGIES
AND EMPOWERING TEACHER TEAMS TO
MAKE DECISIONS ABOUT WHAT'S BEST
FOR THE CHILDREN THAT THEY TEACH
ACADEMICALLY IN ORDER TO MEET
THOSE STANDARDS, BECAUSE THE
STANDARDS ARE THE STANDARDS.
THEY DON'T CHANGE.
BUT HOW WE GET KIDS THERE —
EVERY STUDENT MAY HAVE A
DIFFERENT PATH, AND I THINK ONE
OF THE REASONS SMALL SCHOOLS ARE
SUCCESSFUL IS BECAUSE OF THE
PERSONALIZATION AND KEEPING THE
STUDENTS IN FRONT OF US.
AND WE KNOW THAT IT'S — I USE
THE THREE Rs, RIGOR, RELEVANCE
AND RELATIONSHIPS, BECAUSE THEY
ALL THREE INTERPLAY.
AND BY CREATING A HIGHER LEVEL
OF PERSONALIZATION, I THINK
WE'RE ABLE TO MOVE MORE STUDENTS
FORWARD.
>> SO, FOLLOWING UP ON THAT,
DENISE ASKS, HOW CAN WE ADDRESS
THE NUMBER OF STUDENTS PER
TEACHER TO ENSURE QUALITY FOR
ALL STUDENTS?
AND I BELIEVE WHAT SHE'S
PROBABLY REFERRING TO IS MAKING
SURE THE QUALITY TEACHERS THAT
ARE THERE TO HANDLE THE
FUNCTIONS THAT MARK AND BOB HAVE
DESCRIBED.
>> WELL, I THINK ONE THING IS
OBVIOUSLY RECRUITING WELL AND
TRYING TO FIND THE MOST, THE
BEST FIT FOR PARTICULAR TYPES OF
SCHOOLS.
I THINK TEACHERS AREN'T WIDGETS,
VERY CLEARLY.
SO, MAKING SURE YOU HAVE THE
RIGHT TEACHER IN THE RIGHT
SCHOOL, AND THAT MAY VARY BY
TEACHER, SO HELPING THEM GET TO
THAT RIGHT PLACE.
I THINK THE SECOND THING IS, IN
THE COMMON CORE, IN THE SMALL
SCHOOL WORK AND THE SMALL
COMMUNITY LEARNING WORK WE'RE
DOING IN SMALL SCHOOLS, TEACHING
IS NO LONGER AN INDIVIDUAL
SPORT, IT'S A TEAM SPORT, SO
WHERE TEACHERS CAN DRAW ON THE
PROFESSIONAL EXPERTISE OF ONE
ANOTHER TO REALLY START TO
IDENTIFY THOSE KIDS WHO ARE
OUTSIDE OF THE SCHOOL'S SPHERE
OF SUCCESS AND IMPLEMENT
STRATEGIES THAT IMPROVE THAT
SUCCESS OVER TIME.
YOU KNOW, THE DAYS WHERE A
TEACHER GOES INTO HER OR HIS
CLASSROOM AND CLOSES THE DOOR
AND CAN BE LEFT ALONE FOR AN
HOUR DOESN'T MAKE ANY SENSE
ANYMORE WITH THE COMMON CORE AND
ITS FOCUS ON SKILLS AND SKILL
PROGRESSION OVER TIME, SO WE'RE
EXCITED WHEN SCHOOLS BUILD TEAMS
AND USE THOSE TEAMS TO ADVANCE
THE LEARNING AGENDA OF THEIR
STUDENTS.
>> AND BOB, WE'VE TALKED A LOT
ABOUT THE BENEFITS OF STUDENTS
OF THE SMALL SCHOOLS.
I THINK IF YOU HAD TEACHERS
SITTING HERE LISTENING TO THE
DESCRIPTION BOB GAVE OF THAT
SCHOOL ENVIRONMENT AND THE KIND
OF SUPPORT THEY GET AND THE KIND
OF CONTEXT THAT'S SET NOT ONLY
FOR THE STUDENTS BUT FOR THEM,
WHAT WE MIGHT FIND, AND I'M
LOOKING FORWARD TO GETTING THE
DATA, IS THAT IN FACT, THESE ARE
EXACTLY THE LEARNING
ENVIRONMENTS THAT WILL ALLOW US
TO HOLD MORE TEACHERS IN
EDUCATION FOR LONGER, LOWER OUR
ATTRITION RATES, AND FRANKLY,
EASE THE BURDEN OF TEACHING
OVERALL.
SO, CREATING THESE LEARNING
ENVIRONMENTS THAT ARE SUPPORTIVE
AND MAKE THE JOB OF TEACHING
EASIER BECAUSE YOU'RE LEANING ON
THE ENVIRONMENT AND THE OTHER
TEACHERS IN YOUR BUILDING WILL
ALSO HELP MAKE THE PROFESSION A
MORE REWARDING PROFESSION AS
WELL.
>> PRESUMABLY IN A SMALL SCHOOL,
THOUGH, YOU DO NOT HAVE THE
LARGER DEPARTMENTS THAT YOU
WOULD FIND IN A SCHOOL WHERE A
TEACHER MIGHT FIND MORE MENTOR
SUPPORT IN HIS OR HER
DISCIPLINE.
SO, HOW DO YOU WORK WITH THAT IN
A SMALL SCHOOL SYSTEM?
AND INDEED, DOES A NETWORK
DERAIL THE PROFESSIONAL LEARNING
COMMUNITY ACROSS THE NETWORK?
>> WE'RE DOING A LOT OF
EXPERIMENTATION WITH PRECISELY
THAT POINT.
EARTH SCIENCE TEACHERS,
TYPICALLY, THERE'S ONE IN EVERY
SMALL SCHOOL, SO KIND OF HELPING
THEM COME TOGETHER PERIODICALLY
AND TALK ABOUT WHERE THEY ARE
AND WHAT STRATEGIES THEY NEED TO
USE IS IMPORTANT.
A BUNCH OF SMALL SCHOOLS IN THE
NEW VISIONS NETWORK ARE NOW IN A
COMMON SKILLS SEQUENCE IN
ALGEBRA, AND WHAT'S INTERESTING
THERE IS WE'RE STARTING TO BUILD
COMMUNITIES OF PRACTICE AROUND
VERY SPECIFIC TOPICS AND
CHALLENGES THAT TEACHERS
CONFRONT IN THEIR CLASSROOM.
WHAT'S EXCITING TO ME ABOUT THAT
WORK IS THOSE COMMUNITIES OF
PRACTICE WILL BE REINFORCING AND
START TO BUILD AND DRAW ON THE
SKILLS OF MEMBERS OF THAT
COMMUNITY OVER TIME.
SO, I THINK WE'RE PLAYING AROUND
WITH A LOT OF NOTIONS THAT THE
TYPICAL TEACHER HAS THREE
CITIZENSHIPS.
THEY ARE A CITIZEN OF THEIR
SCHOOL, A CITIZEN OF THEIR
COHORT TEAM AND A CITIZEN OF
THEIR NETWORK, AND TRYING TO GET
THAT BALANCE RIGHT REALLY I
THINK WILL BE CRUCIAL AND
EMPOWERING IN THIS CHALLENGING
AGE OF THE COMMON CORE.
>> MARK, SOME THOUGHTS?
>> I WOULD AGREE.
I MEAN, TEACHERS — HOW DO
YOU — AGAIN, IT'S THE CAPACITY
ISSUE.
AND SO, IN A SMALLER SCHOOL,
YOU'RE RIGHT, THERE'S TYPICALLY
ONE TEACHER PER GRADE PER
SUBJECT, AND SO, IF THERE'S ONE
U.S. HISTORY TEACHER, WHAT DOES
THAT TEACHER DO IF THEY'RE
STRUGGLING?
A COUPLE OF THINGS THAT WE'VE
DONE HERE IS IN OUR DEPARTMENT
TEAMS, WE SET UP A SERIES OF
INQUIRY PROJECTS THAT
DEPARTMENTS TACKLE, AND THEN
TEACHERS ARE ENGAGED IN PEER
OBSERVATIONS AND PEER FEEDBACK,
WHERE THEY'RE IN EACH OTHER'S
CLASSROOMS GIVING THEM FEEDBACK
AROUND VERY SPECIFIC PIECES THAT
INDIVIDUAL TEACHERS ARE WORKING
ON OR STRUGGLING WITH OR HAVE A
QUESTION ABOUT.
AND THEN, IN MY NETWORK OF
SCHOOLS IN URBAN ASSEMBLY, I'M
ACTUALLY PART OF A SUBGROUP OF
PRINCIPALS WHO ARE PART OF A
PROFESSIONAL COMMUNITY.
WE VISIT EACH OTHER'S SCHOOLS
ONCE A MONTH, PROVIDING SUPPORT
TO ONE ANOTHER OURSELVES.
I'LL SAY, AS A PRINCIPAL, ONE OF
THE STRUGGLES IS IT'S A VERY
LONELY JOB, AND YOU ALSO DON'T
HAVE A LOT OF IMMEDIATE SUPPORT
TO BE PART OF THAT NETWORK TO
POSE CHALLENGES OR OFFER SUPPORT
IS ALSO VERY HELPFUL.
AND THEN, WE SEND TEACHERS OUT
TO VISIT OTHER SCHOOLS AND OTHER
CLASSROOMS THAT ARE HIGHER
FUNCTIONING.
SO, IF I SEE A REALLY GOOD
ENGLISH CLASSROOM OR A GREAT
COLLABORATIVE TEACHING TEAM IN A
SUBJECT AREA, I WILL SET UP
VISITS FOR MY TEACHERS TO GO
THERE AS WELL.
AND SO, THE NETWORKS AND
INTERSCHOOL VISITATIONS ARE
EXTREMELY IMPORTANT.
>> BOB, THIS IS A PLACE WHERE
TECHNOLOGY CAN'T SOLVE EVERY
PROBLEM BUT WHERE TECHNOLOGY
DEFINITELY CAN HELP, AND WHERE
I'M EXCITED ABOUT THE KINDS OF
INNOVATIONS WE'RE STARTING TO
SEE SCHOOLS DEVELOP IN ORDER TO
TAKE THIS KIND OF THING ON,
BECAUSE THIS IS THE SAME ISSUE
THAT A SMALL, RURAL SCHOOL WILL
FACE, AS YOU KNOW WELL, WHERE,
YOU KNOW, THEY MAY BE NO ONE
WITHIN MILES TO TRY TO CONNECT
WITH, LET ALONE IN THE SAME
SCHOOL BUILDING.
AND SO, PEOPLE ARE MORE AND MORE
CREATING ONLINE COMMUNITIES OF
PRACTICE, BOTH BY SUBJECT, BY
GRADE, BY SPECIFIC AREA OR
TOPIC.
I WAS JUST LOOKING AT A TWITTER
FEED FROM A SET OF TEACHERS THAT
ARE FOCUSED ON ENGLISH LANGUAGE
LEARNER, AND THEY WERE ALL
REFERRING DIFFERENT RESOURCES
AND TOOLS THAT THEY USE BACK AND
FORTH, AND THEY HAD A SESSION
SET UP SPECIFICALLY ON HOW TO
LEVERAGE TECHNOLOGY,
SPECIFICALLY IN THE AREA OF ELL,
WHICH THEY ALL HAD DIFFERENT
TIMES, ALL COORDINATED ACROSS
THE COUNTRY, A TIME ZONE WHERE
THEY WERE ALL GOING TO GET ON
AND SHARE THE RESOURCES THAT
THEY HAD.
SO, I THINK MORE AND MORE, AS
THESE ISSUES START TO ARISE,
PEOPLE ARE GOING TO FIND
SOLUTIONS TO THEM.
LEVERAGING TECHNOLOGY AND OTHER
THINGS AS WELL.
AND THE OTHER THING IS THAT JUST
IN GENERAL, WHEN YOU START TO
TRY AND FIGURE OUT HOW TO GET TO
A SMALLER ENVIRONMENT IN ORDER
TO PROVIDE THE BENEFITS THAT IT
CAN, THE QUESTION OF ECONOMY TO
SCALE IS GOING TO COME UP.
WE HEARD FROM REBECCA THAT THE
COST LOOKED LIKE AT FIRST BLUSH
THEY'RE ABOUT THE SAME, BUT THE
REALITY IS THAT IF WE WANT TO
PROVIDE ACCESS TO A LOT OF
SERVICES AND SUPPORT, WE'VE GOT
TO FIND EFFICIENT WAYS TO DO
THAT IF WE WANT TO ACTUALLY BE
ABLE TO MAINTAIN THE
ENVIRONMENTS THAT WE THINK ARE
GOING TO HELP KIDS MOST.
THAT'S THE NEXT PHASE OF
PROBLEM-SOLVING THAT WE HAVE TO
DO.
>> YEAH, BOB?
>> ONE OF THE THINGS WE'VE BEEN
REALLY INTERESTED IN, AND IT'S
THE NEW YORK CITY DEPARTMENT OF
EDUCATION DID A SURVEY PROBABLY
THREE YEARS AGO THAT SHOWED THAT
54% OF A PRINCIPAL'S TIME WAS
SPENT ON COMPLIANCE ACTIVITIES
GENERATED OUTSIDE OF THE
BUILDING.
SO, ONE OF THE THINGS WE'VE BEEN
WORKING ON WITH OUR SCHOOLS OVER
THE LAST YEAR IS CREATING
SYSTEMS THAT MINIMIZE THAT
ADMINISTRATIVE RISK, SO
PRINCIPALS ACTUALLY HAVE TIME TO
BE IN CLASSROOMS AND SERVE AS
INSTRUCTIONAL LEADERS.
SO, WE'VE ACTUALLY BEEN USING A
SET OF GOOGLE SCRIPTS AND APPS
TO GENERATE OPERATIONS SYSTEMS
WITHIN SCHOOLS THAT ARE MUCH
MORE EFFICIENT AND USE
TECHNOLOGY TO RELEASE TIME FOR
PEOPLE TO DO THE HARD WORK OF
SCHOOLING.
STILL VERY EARLY DAYS, BUT IF WE
CAN ACTUALLY FIGURE OUT WAYS FOR
SCHOOLS TO BUILD COHERENT
SYSTEMS WITHIN THEIR FOUR WALLS,
WE'RE GOING TO BE MUCH MORE
LIKELY TO SEE TRANSFORMATIONAL
OUTCOMES FOR STUDENTS.
>> I THINK JIM STARTED AN
IMPORTANT LINE OF DISCUSSION,
WHICH I HOPE WE CONTINUE IN SOME
OTHER FORUMS AS WELL, ABOUT THE
IMPORTANCE OF TECHNOLOGY FOR
TEACHERS AS WELL AS FOR
STUDENTS.
AND I'M A BELIEVER THAT WHAT IS
MADE POSSIBLE IN DIGITAL
LEARNING FOR STUDENTS WILL BE
EVERY BIT AS POWERFUL FOR
TEACHERS AND THEIR ABILITY TO
INTERACT.
AND JIM, EXACTLY TO YOUR POINT,
I TALKED TO A TEACHER WHO SAID
HER PROBLEM A FEW YEARS AGO WAS
NOT KNOWING, HAVING ENOUGH
RESOURCES TO GO TO FOR LESSON
PLANS AND THINGS LIKE THAT, AND
NOW THE PROBLEM IS JUST THE
OPPOSITE.
THERE'S SO MANY, THEY ARE OPEN
SOURCE AND AVAILABLE THROUGH
VENDORS AND OTHERS.
WHOM DO YOU CHOOSE FROM?
WHERE'S THE QUALITY?
SO, THAT'S THE KIND OF PROBLEM
I'D LIKE TO HAVE.
SO, BECKY, IS THERE — AS THE
THREE COHORTS HAVE EMERGED, AND
SO YOU'VE GOT MORE AND MORE
DATA, HAVE YOU BEEN TRACKING
TEACHER ATTRITION AND WHETHER
THAT'S STAYED THE SAME, CHANGED
ONE WAY OR THE OTHER?
>> NO, WE HAVEN'T, BUT ONE THING
THAT I DIDN'T CLEARLY MENTION,
OUR NEXT STEP IS THAT WE DO PLAN
ON HAVING AN ANALYSIS OF THE
BACKGROUNDS OF SSC TEACHERS, AND
HOPEFULLY, DESCRIBING A BIT MORE
ABOUT THEIR RECRUITMENT AND THEN
STUDYING THEIR TURNOVER, AND IF
WE CAN, THE GROWTH OF SSC
TEACHERS.
AND SO, WE ARE GOING TO DIG INTO
THIS AND THAT QUESTION, TOO, IN
OUR FUTURE WORK.
>> SO, JANE ASKS THE QUESTION,
IS THERE A TENSION BETWEEN
TEACHER EVALUATIONS THAT JUDGE
INDIVIDUAL PERFORMANCE OVER AND
ABOVE TEACHERS' ABILITY TO
COLLABORATE AND LEARN
COLLECTIVELY?
I GUESS MY FIRST QUESTION WOULD
BE DOES THAT ISSUE COME UP
DIFFERENTLY IN THE SMALL SCHOOL
ENVIRONMENT?
AND THEN SECOND, TO THE QUESTION
ITSELF.
>> I THINK THERE'S ALWAYS
ATTENTION BETWEEN AN
INDIVIDUAL'S CONTRIBUTION AND
THE COLLECTED CONTRIBUTION TO
STUDENTS.
TEACHER EVALUATION IS CRUCIAL
AND WE NEED TO DO IT, BUT I
THINK THAT PARTICULARLY AT THE
SECONDARY LEVEL, WE HAVE TO BE
CAREFUL IN HOW MUCH WE WEIGH AN
INDIVIDUAL TEACHER'S
CONTRIBUTION, GIVEN THAT FIVE OR
SIX TEACHERS ARE GOING TO BE
WORKING WITH THAT STUDENT ON A
DAILY BASIS.
I THINK WE'VE STARTED — YOU
ASKED EARLIER ABOUT OUR CHARTER
SCHOOLS.
ONE OF THE THINGS WE'RE
INTERESTED IN IS ACTUALLY
CREATING EVALUATION METRICS FOR
COHORT TEAMS OF TEACHERS, RATHER
THAN INDIVIDUAL TEACHERS,
BECAUSE WE FEEL MUCH MORE
CONFIDENT ABOUT THE
PSYCHOMETRICS IN THAT KIND OF A
SYSTEM.
AND ULTIMATELY, I THINK WE'RE
GOING TO SEE A MUCH RICHER ARRAY
OF TEACHER EVALUATION TOOLS
GENERATED OVER THE NEXT FEW
YEARS AS WE MOVE FORWARD AND
GAIN SOME EXPERIENCE IN THIS
AREA.
>> SO, LET ME ASK YOU A POLICY
QUESTION.
THERE MAY OR MAY NOT BE — THE
CONGRESS MAY OR MAY NOT ACT ON
THE ELEMENTARY-SECONDARY
EDUCATION ACT.
IT'S MANAGED TO DEFY ALL
EXPECTATIONS SO FAR IN TERMS OF
LETTING IT GO AS LONG AS IT HAS,
SO WHAT THAT HAS DONE IS IT HAS
NECESSITATED THE DEPARTMENT TO
ENACT THE WAIVER PROCESS, AND
YOU HAVE A NUMBER OF WAIVERS NOW
EXPIRING AND UP FOR RENEWAL,
PLUS OTHERS THAT HAVE JUST
RECEIVED WAIVERS.
MY QUESTION IS, SO, HOW, THEN,
DOES THE DATA FROM WHAT WE'VE
HEARD, THE EXPERIENCE OF WHAT
WE'VE HEARD, HOW DOES THAT
FACTOR INTO THE RFPs THAT YOU'VE
PUT TOGETHER, THAT IS, YOU, THE
DEPARTMENT, PUT TOGETHER FOR THE
NEXT TWO YEARS OR SO?
>> YEAH, SO I MEAN, THE GOOD
NEWS IS THAT EVEN DESPITE THE
FACT THAT WE HAVEN'T HAD A
REAUTHORIZED ESEA, WE, I THINK,
HAVE BEEN ABLE TO START THE
CONVERSATION IN A GOOD WAY THAT
PEOPLE HAVE BEEN RESPONSIVE TO
ABOUT USING EVIDENCE TO DRIVE
DECISION-MAKING, AND ESPECIALLY
WHEN CHOOSING REFORMS.
AND SO, WHAT OUR EXPECTATION IS,
IS THAT IT'S DEFINITELY
AFFECTING THE WAY WE'RE
DESIGNING COMPETITIONS AND MORE
AND MORE, WE HAVE A NEW FRAME
WORK THAT ALLOWS US TO USE
EVIDENCE IN ANY OF OUR
COMPETITIONS SO THAT WHEN ANYONE
APPLIES, IF THEY ARE USING
SOMETHING THAT'S AN
EVIDENCE-BASED APPROACH, THEN
THEY CAN ACTUALLY GET AN
ADVANTAGE.
AND SO, MY EXPECTATION IS THAT
IN A LOT OF OUR PROGRAMS, YOU
WILL SEE US START TO USE THE
OPPORTUNITY TO EMPATHIZE FOLKS
WHO HAVE STRONG EVIDENCE IN
THEIR APPROACH GETTING ACCESS TO
RESOURCES.
>> TO MARK, LET ME START WITH
YOU.
THIS IS A QUESTION ACTUALLY FROM
LEONARD FROM ALBANY, OR NEW
YORK, WHO ASKS, WHAT DEGREE OF
AUTONOMY DO SCHOOL LEADERS NEED
TO ENSURE TRANSFORMATIVE CHANGE
IN HIGH SCHOOLS?
>> THAT'S A LOT.
SO, THAT'S A COMPLEX ANSWER.
SO, HIRING IS EXTREMELY
IMPORTANT.
THAT'S THE FIRST THING IN TERMS
OF BEING ABLE TO HIRE TEACHERS
WHO REALLY ARE COMMITTED TO THE
MISSION OF THE SCHOOL AND THE
WORK AT HAND.
THAT HAS COME AND GONE IN NEW
YORK CITY TO VARYING DEGREES
OVER TIME, BUT I WOULD SAY
STAFFING IS EXTREMELY IMPORTANT
AS WELL AS THE BUDGET.
I'VE BEEN IN NEW YORK CITY
PUBLIC SCHOOLS SINCE 1995, AND I
CAN SAY, THE REFORMS HAVE BEEN
ESSENTIAL FOR SMALL SCHOOLS TO
BE SUCCESSFUL.
BEING ABLE TO RECRUIT AND HIRE
TEACHERS AS WELL AS DETERMINE
HOW TO SPEND MONEY TO MEET OUR
MISSION ARE REALLY IMPORTANT
TOOLS.
>> I THINK THAT'S ABSOLUTELY
RIGHT.
I THINK WHAT WE'VE DONE IN NEW
YORK IS ESTABLISHED A BASELINE
FOR AUTONOMY.
THAT'S THE ASSUMPTION FOR EVERY
ADULT AND I THINK IT TIES TO OUR
BELIEF THAT WE HOLD ALL SCHOOLS
ACCOUNTABLE FOR THE RESULTS THEY
GET, BUT I THINK PERFORMANCE
MATTERS OVER TIME AND AUTONOMY
SHOULDN'T OBSCURE THE ABILITY
FOR DISTRICTS TO PROVIDE SUPPORT
TO THOSE SCHOOLS THAT AREN'T
MEASURING UP TO STANDARDS.
SO, I THINK IT'S AN ONGOING
PROCESS AS WE FEEL OUR WAY TO
THE RIGHT BALANCE, BUT I THINK
AUTONOMY'S ESSENTIAL AND THEN
SOME INTERVENTIONS ARE ESSENTIAL
WHEN SCHOOLS AREN'T PERFORMING
WELL.
>> SPEAKING OF BALANCE,
STEPHANIE ASKS ABOUT ADDRESSING
THE STATE DISTRICT RELATIONSHIP
AND WHAT IS THE ROLE OF THE
STATE IN CREATING CONDITIONS FOR
THIS TYPE OF PERFORMANCE?
>> I'D REFER TO MY FRIEND WHO
KNOWS MORE ABOUT STATES THAN
ANYBODY, JIM SHELTON, BUT I
THINK THE STATE HAS BEEN
EXTRAORDINARILY SUPPORTIVE OF
THE WORK WE'VE DONE IN NEW YORK
AND WITH NEW VISIONS.
SOME OF THE CHALLENGES?
WE HAVE CERTAIN KIDS THAT NO
SCHOOLS EFFECTIVELY SERVE.
THERE ARE KIDS WHO ENTER NINTH
GRADE VERY FAR BEHIND IN READING
AND MATH AND TYPICALLY HAVE SOME
CHALLENGES WITH DISCIPLINE OR
ATTENDANCE IN MIDDLE SCHOOLS.
NOBODY, WHETHER YOU'RE IN AN "A"
SCHOOL ACCOUNTABILITY SYSTEM IN
NEW YORK OR A "B" SCHOOL IS
SERVED BY THAT VERY WELL, SO I
HOPE TO CREATE CONDITIONS WHERE
WE CAN TAKE SEAT TIME OR EXAM
PATTERNS AND TEST OUT DIFFERENT
STRATEGIES TO SEE WHAT WORKS FOR
DIFFERENT TYPES OF POPULATIONS.
I MEAN, WE ARE A LONG WAY AWAY
FROM INSURING THAT EVERY STUDENT
IN NEW YORK STATE HAS AN
ADEQUATE EDUCATION, AND THE GOAL
HAS GOT TO BE TO CREATE A WHOLE
VARIETY OF DIFFERENT KINDS OF
OPPORTUNITIES TO TEST DIFFERENT
STRATEGIES, OBVIOUSLY, WITH THE
CONTENT OF PARENTS AND THE
INVOLVEMENT OF COMMUNITIES TO
SEE WHAT, ULTIMATELY, WE CAN DO
TO MAKE SCHOOLS WORK.
OUR ASPIRATION IS TO HELP EVERY
STUDENT REGARDLESS OF THEIR ZIP
CODE.
AND AS A CONSEQUENCE, WE REALLY
NEED TO LEARN A LOT MORE A LOT
MORE QUICKLY.
COMPLIANCE IS LESS IMPORTANT IN
MY VIEW THAN THE ABILITY TO KIND
OF CREATE SPACE FOR INNOVATION
AND THEN ACKNOWLEDGE MANAGEMENT
AS A STATE OR A DISTRICT.
>> YOU MENTIONED JIM AND HIS
BACKGROUND, AND LOOKING ACROSS
ALL STATES.
SO, JIM, THIS IS, I COULD LOOK
AT THIS AND SAY, OKAY, NEW YORK
CITY, URBAN ENVIRONMENT.
WHAT ABOUT SUBURBAN, WHAT ABOUT
RURAL, OBSERVATIONS ABOUT WHAT'S
NEEDED FOR THIS KIND OF REFORM,
AND IS IT THE KIND OF REFORM
THAT'S APPLICABLE?
>> SO, ONE, I THINK BOB POINTED
OUT EARLIER THAT THERE'S A LOT
OF THE PRINCIPALS THAT CARRY
REGARDLESS OF THE COMMUNITY THAT
YOU'RE IN, AND THE MORE WE START
TO LEARN ABOUT WHAT ACTUALLY ARE
THE ATTRIBUTES WITHIN THE SCHOOL
BUILDING, THE MORE IT WILL APPLY
NOT JUST TO URBAN ENVIRONMENTS
BUT ALSO TO RURAL AS WELL, AS
WELL AS SUBURBAN.
THE SECOND THING IS THAT THERE
ARE LARGE DISTRICTS, REGARDLESS
OF WHETHER THEY'RE URBAN OR
SUBURBAN THAT HAVE THE ABILITY
TO LEVERAGE THEIR SPECIFIC
CAPACITY, THE SYSTEMS THAT THEY
HAVE AND OTHERS TO CREATE A
VERY, VERY, VERY SIMILAR
CONTEXT.
AND SO, WHEN WE THINK ABOUT VERY
SPECIFICALLY, FOR EXAMPLE, THE
HIGH SCHOOLS THAT NEED TO BE
TURNED AROUND IN THE COUNTRY,
THE ONES THAT ARE THOSE DROPOUT
FACTORY HIGH SCHOOLS, THEY ARE
DISPROPORTIONATELY IN LARGE
CITIES.
AND SO, THERE IS NO REASON THAT
ANY OF THOSE COMMUNITIES SHOULD
HESITATE TO THINK ABOUT HOW THE
LESSONS FROM THIS EFFORT SHOULD
INFLUENCE THEIR STRATEGIES.
SO, I THINK THAT THERE IS A
BROAD UTILITY TO THINKING ABOUT
HOW THE LESSONS LEARNED FROM THE
WORK IN NEW YORK APPLY ACROSS
THE COUNTRY.
I THINK THEY ARE VERY EASILY
APPLIED TO OTHER LARGE CITIES.
AND I THINK THAT WITH JUST A
LITTLE BIT OF INSIGHT, FOLKS IN
SUBURBAN AND RURAL COMMUNITIES
CAN FIND THINGS THAT ARE REALLY
IMPORTANT FOR THEM TO LEARN.
AND WITH THAT POINT, LET ME JUST
ADD ONE OTHER POINT ON THE
QUESTION ABOUT THE STATE VERSUS
THE DISTRICT.
THERE IS EXPERIMENTATION GOING
ON ALL ACROSS THE COUNTRY ALL
THE TIME.
WHAT IS NOT HAPPENING IS THAT
PEOPLE ARE NOT TREATING IT THAT
WAY.
PEOPLE ARE TREATING IT AS
THEY'RE TRYING SOMETHING, BUT
THEY'RE NOT BEING DISCIPLINED
ABOUT FIGURING OUT WHETHER OR
NOT IT WORKS.
STATES HAVE THE ABILITY TO
CREATE AN INFRASTRUCTURE ALONG
WITH THEIR DISTRICTS WHERE THEY
CAN ACTUALLY START TO REALLY
LEARN FROM WHAT'S GOING ON, THEY
CAN BUILD, YOU CREATE NATURAL
EXPERIMENTS, BECAUSE USUALLY YOU
DON'T ROLL OUT A NEW STRATEGY IN
EVERY SCHOOL AT ONE TIME.
YOU CAN ROLL IT OUT IN ONE
SCHOOL AND COMPARE IT TO ANOTHER
SCHOOL WHERE IT'S NOT HAPPENING
AND FIGURE OUT WHETHER IT'S
WORKING OR HOW WELL IT'S WORKING
BEFORE YOU TAKE IT ANY FURTHER,
AND EVEN AFTER YOU'VE ROLLED IT
ALL THE WAY OUT, CONTINUE TO
STUDY IT TO UNDERSTAND THE KIND
OF LESSONS THAT YOU'VE SEEN
BUILD IN THE SUCCESSFUL STUDIES
THE MDRC HAS DONE.
SO, THAT IS SOMETHING THAT
STATES AND DISTRICTS SHOULD BE
IN THE BUSINESS OF DOING, IS
SETTING UP THEIR ENVIRONMENT OF
BOTH POLICY AND PROGRAM AND
SYSTEMS SO THEY CAN BE IN THE
BUSINESS OF CONTINUOUS
IMPROVEMENT.
THAT'S NOT SOMETHING THAT YOU
HEAR A LOT OF, AND IT'S
SOMETHING THAT WE NEED TO INJECT
IN THE CONVERSATION.
>> I THINK IN EVERY DISTRICT
ACROSS THE COUNTRY, THERE ARE
POCKETS OF EXCELLENCE.
AND WHAT WE WERE ABLE TO DO IN
NEW YORK, NEW VISIONS DIDN'T
INVENT THIS, THE INTERMEDIARIES
DIDN'T INVENT THIS, WE FOUND
POCKETS OF EXCELLENCE AND USED
IT TO PROVIDE SYSTEMIC REFORM.
IN CHICAGO AND MY HOMETOWN OF
OSHKOSH, WISCONSIN, PEOPLE ARE
DOING EXTRAORDINARY THINGS.
AND I THINK JIM IS EXACTLY
RIGHT, THAT BECAUSE THERE ARE
EXTRAORDINARY THINGS EVERYWHERE,
THIS TYPE OF REFORM IS POSSIBLE
EVERYWHERE.
IT JUST TAKES THE WILL TO FIND
THAT WORK AND THEN SCALE IT
SOFTLY OVER TIME.
>> SO, BECKY, I'M GOING TO GIVE
YOU THE FINAL QUESTION, WHICH
IS, VERY COMPREHENSIVE REPORT.
ONCE AGAIN, WHERE CAN FOLKS GO
TO FIND IT?
I ASSUME THE MDRC WEBSITE?
>> YEAH, YOU CAN GO TO THE MDRC
WEBSITE, AND ACTUALLY, PROBABLY
BECAUSE THE SEMINAR'S GOING ON,
WE'LL HAVE A LINK TO THE SEMINAR
AND THEN OUR STUDIES.
>> AND MAY WE BOOK YOU FOR THE
FOLLOW-UP STUDY THAT'S COMING IN
THE SPRING?
>> YES, YES.
>> AND SO, I WANT TO THANK VERY
MUCH MARK, JIM, BOB AND BECKY
FOR A VERY EXTENSIVE DISCUSSION,
AND I WANT TO STRESS, THIS IS
THE THIRD STUDY THAT HAS BEEN
DONE FOLLOWING COHORTS, AND EACH
OF THESE IS ARCHIVED, AS I
MENTIONED EARLIER, THAT YOU CAN
HAVE ACCESS TO, SO YOU CAN
FOLLOW THIS OVER TIME, BECAUSE I
THINK IT IS IMPORTANT THAT THE
TREND LINES, THE LINES CONTINUE
TO IMPROVE, THE DATA CONTINUES
TO GROW, AND WE SEE SUCCESS
CONTINUING TO EMERGE FROM THE
SMALL SCHOOLS OF CHOICE
INITIATIVE.
AND SO, WHAT ARE THE
IMPLICATIONS?
AND EVERY ONE OF THE PANELISTS
HAS SAID WHAT ARE THE
POSSIBILITIES FOR SCHOOL, HIGH
SCHOOLS, WHEREVER THEY ARE.
SO, THAT'S ALL THE TIME WE DO
HAVE TODAY.
IF YOU'VE MISSED ANY PART OF
TODAY'S WEBINAR, YOU CAN WATCH
THE ARCHIVED VIDEO AT
ALLFORED.ORG/WEBINARS.
THE ARCHIVE VIDEO SHOULD BE UP
WITHIN TWO DAYS.
ADDITIONALLY, I INVITE YOU TO
FOLLOW THE ALLIANCE ON TWITTER
AT TWITTER.COM/ALLFORED, AND ON
FACEBOOK AT
FACEBOOK.COM/ALLFORED.
AND OF COURSE, WE REALLY WANT
YOU TO LIKE US.
I WANT TO THANK VERY MUCH BECKY,
BOB, MARK AND JIM AGAIN FOR
JOINING US TODAY.
HAVE A GREAT AFTERNOON.
Categories:
Uncategorized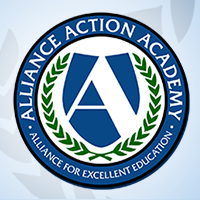 Welcome to the Alliance for Excellent Education's Action Academy, an online learning community of education advocates. We invite you to create an account, expand your knowledge on the most pressing issues in education, and communicate with others who share your interests in education reform.
Register Now
or register for Action Academy below: