The Graduation Effect: The Economic Impact of a High School Diploma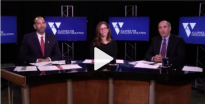 December 15, 2015
9:00 pm – 10:00 pm EDT
The Mike Sussman Studio
The Alliance for Excellent Education
Invites You to Attend a Webinar on
The Graduation Effect:
The Economic Impact of a High School Diploma
Panelists
Daniel Cardinali, President, Communities in Schools
Cheryl Oldham, Vice President of Education and Workforce, U.S. Chamber of Commerce Foundation
Rey Saldaña, City Councilman (District 4), City of San Antonio (TX)
Bob Wise, President, Alliance for Excellent Education
On December 15, 2016 the Alliance held a webinar on the economic impact of earning a high school diploma.  Panelists discussed the Graduation Effect—the impact enjoyed by individuals, families, communities, states, and the nation when young people graduate from high school—and shared brand-new data from the Alliance for Excellent Education's (the Alliance) economic model demonstrating the positive national, state, and metro-level impacts to be had if 90 percent of students graduate from high school.
For many years, the Alliance has shed light on the urgent need to increase the number of young people who successfully complete a high school career. The economic and societal impacts of them doing so are tangible and measurable. While there have been recent gains in the percentage of students in the United States graduating from high school, one in five high school students still fails to earn a diploma on time. This is a crisis that ripples out to communities, states, and the national economy, not to mention the significant impact it has on the young people themselves.
Bob Wise, president of the Alliance and former governor of West Virginia, moderated a conversation with two individuals who are all too familiar with the Graduation Effect. Councilman Rey Saldaña is a first-generation American, son of immigrant parents, and the first in his immediate family to graduate from high school, college, and post-graduate studies. He is also the youngest city council member ever elected in San Antonio, Texas. Dan Cardinali is president of Communities in Schools, a nationwide network of professionals working in public schools to provide the necessary support to ensure that students complete high school and go on to succeed in life. Cheryl Oldham discussed the business community's role and interest in education reform, particularly as it relates to high school graduation.
Panelists also addressed questions submitted by viewers from across the country.
Please direct questions concerning the webinar to alliance@all4ed.org. If you are unable to watch the webinar live, an archived version will be available at https://all4ed.org/webinars approximately one or two business days after the event airs.
Bob Wise:    Hello, I'm Bob Wise, president of the Alliance for Excellent Education and former governor of West Virginia. Welcome and thank you for joining us on this webinar on the graduation effect. And the connection between educational outcomes and economic gains. Specifically what economic benefits would communities see by increasing the graduation rate to 90 percent.
We'll get to these findings momentarily. But first I want to introduce our panelists and what a fantastic panel this is. In studio today I'm joined by Dan Cardinali, president of Communities and Schools and one of our partners on this project. For nearly 40 years, Communities and Schools or CIS, has been helping students achieve in school, graduate and go on to brighter futures. Under Dan's leadership, CIS is the nation's largest and most effective organization dedicated to keeping kids in school and helping them succeed in life. It serves 1.5 million students.
Next to Dan is Cheryl Oldham, vice president of education and workforce at the United States Chamber of Commerce. The Chamber of Commerce Foundation, whose education and workforce program connects the best minds in American business with the most innovative thinkers in education and training. Helping them work together to preserve the strength of America's greatest economic resource, its workforce.
And last bust certainly not least we're joined remotely by the Honorable Rey Saldana from San Antonio. Ray represents district four, the area where he grew, up on the San Antonio city council. Long a deep believer in the importance of education, Rey returned to San Antonio after completing his studies at Stanford University. He came back to address educational challenges in his city. Rey is also a Communities in Schools alum whose journey to graduating from high school, much less graduating from Stanford and becoming the youngest elected city councilman in San Antonio's history was not easy. And we're gonna hear more about Rey's story in the webinar.
So thanks to our panelists for joining us. We also want to hear from you, our viewers. We want you to join in this conversation or to ask us a question. Use the form below this video window. We will turn to these questions from time to time throughout the webinar. You can also tweet us at all for ed using the hashtag grad effect, G R A D E F F E CT. hashtag grad effect appearing in the left corner of the video screen.
Now before we get into our program, I'd like to take a few minutes to talk about two very important developments in the effort to increase the national high school graduation rate to 90 percent. Today, just good timing, the US Department of Education announced that the national high school graduate rate reached an all-time high in this country of 82.3 percent in 2014. That's up from 81.4 percent in 2013 and continues an upward trend, which had been dormant for 40 years before.
And last Thursday, for the second major development. President Obama signed into law the Every Student Succeeds Act, E S S A, or ESSA. Which rewrites the Elementary and Secondary Education Act in which we better known during the last 15 years as No Child Left Behind.
So the new law, ESSA, maintains requirements around high school graduation rates that have helped the nation's graduation rate reach the all-time high announced today. While reducing the number of dropouts by nearly 30 percent.
To build on this graduation rate growth, ESSA provides accountability and support to high schools that do not graduate one-third or more of their students. In addition, ESSA requires school districts to provide support to traditionally undeserved students who consistently demonstrate low performance. And finally, funds are set aside for schools and districts to implement evidence based interventions.
Now these two developments are great news. But let's also remember that we still have 4,000 students day dropping out each and every school day. And so much work still needs to be done to reach that goal of 90 percent of our students graduating from high school.
Ensuring that all of our students graduate from high school adequately prepared for college, career and life is not only critical for their futures, individually, but it's also critical for our nation's future as well. So that's why today the Alliance for Excellent Education is releasing the graduation effect. The economic impact that communities, states and the nation could experience by raising the graduation rate to 90 percent. This work is made through generous support from State Farm and builds on the Alliance's longstanding work connecting improved education outcomes to economic benefits.
The Alliance calculated the economic impacts associated with increased high school graduation rates by analyzing state economies through a sophisticated economic input/output model created by Economic Modeling Specialists, Inc, EMSI. An Idaho based economics firm specializing in socioeconomic impact tools.
Today, we are announcing the findings from that work. Nationally, increasing the high school graduation rate to 90 percent for just one high school class – the class of 2013 for instance, or now 2015 – increasing the high school graduation rate to 90 percent for just one class would create more than 65,000 jobs. Let me stress where that comes from.
The students that would have dropped out and now graduate, they will be working. And their additional spending in turn will generate another 65,000 jobs. The nation would also see an 11 ½ billion dollar increase in the gross domestic product, or GDP, a 7.2 billion dollar increase in annual earnings, a 5.3 billion dollar increase in annual spending and a 1.1 billion dollar increase in federal tax revenue. And that is for just one high school class. Now add class after class after class and you can see the economic benefit from increasing the high school graduation rate.
These national findings are just one component of this work. Here is a short video on how the new graduation effect website works and information on how you can find the economic benefit to your community of raising the high school graduation rate to 90 percent.
[Video 00:07:47]
Female 1:    To find the economic benefits in your area for increasing the high school graduation rate to 90 percent, visit impact.allfored.org. When you first visit the site you'll see the economic benefits for the United States as a whole in the circle graph below the map. Click on get the fact sheet for additional detail on each of the indicators. You can also click on an indicator such as spending and watch the circle change to reflect how the overall number breaks down for white students, African American students and other student subgroups.
To see the data point for an individual student subgroup, click on the subgroup's name. You can also click get the fact sheet to download an infographic with information for one of these student subgroups. If you want state or metro area data, move up to the map and click on a state. For example, Illinois. You'll see the economic benefits for Illinois in the circle graph below the map. Additionally, you'll see several pinpoints indicating the metro areas for which we have data.
If you click on the pinpoint you'll see the name of the metro area and see the economic benefits in the circle graph. You can also download an infographic for that state or metro area by clicking on get the fact sheet. Remember that the metro areas are defined by the US Census. So the Chicago infographic includes findings for the city of Chicago but also the surrounding suburbs.
[End Video 00:09:11]
Bob Wise:    As you can see, the nation has an economic imperative to increase the number of students graduating from high school. But even more compelling is the moral imperative and the impact this change would have on students who overcome what many might consider insurmountable obstacles to graduate from high school. Impact.allfored.org includes stories from a number of young people, like Rey, who beat the odds, overcame personal and educational challenges and went on to not only earn a high school diploma but also to achieve success in their lives. You'll hear from them in this short video.
[Video 00:09:55]
Jamal:    My name is Jamal _____.
Taletha:    My name is Taletha Haley.
Rey Saldana:    My name is Rey Saldana.
Larry:    I am Larry Sanders.
Rey Saldana:    And I am a first generation American.
Jamal:    I inspire youth.
Taletha:    I am a political scientist.
Rey Saldana:    College graduate.
Taletha:    Future congresswoman.
Larry:    I am an education advocate.
Rey Saldana:    The youngest San Antonio city councilman every elected.
Larry:    And it all began –
Jamal:    And it all began.
Rey Saldana:    And it all began.
Taletha:    And it all began with my high school diploma.
[End Video 00:10:29]
Bob Wise:    Dan, as you know, three of the individuals in this video that we just saw. Taletha, Jamal and Rey, are Communities in Schools alumni. Good job. At some point along the way in their pursuit of a high school diploma each one faced tremendous challenges, obstacles that more often than not end with individuals dropping out of high school.
So I want to turn to a question from Bernie in Montana, because he has a question that's likely on many of our minds. How can nonprofit organizations that work with underserved youth encourage them to stay in high school? Your organization focuses and specializes in helping students, particularly students of color and those from low income families become reengaged. So can you tell Bernie and the rest of us a bit more about Communities in Schools and how you do it?
Daniel Cardinali:    Sure, thanks, Bob. And really delighted to be with you again. And it's just a delight to see our CIS alum on the video. So I'm grateful for the opportunity to share how Communities in Schools, along with other community based organizations partner with public education. So in Communities in Schools or CIS' cases, what we do is we set up a local nonprofit that is locally controlled. We have local folks running them. And the goal is to partner with public educators. So we have a local affiliate. We hire staff. Think of a social worker and an Italian mother put together. And then they sit down with the superintendent. And together they determine the best schools to work in.
And then a site coordinator is positioned into a school. And together with teachers and principals they do a needs assessment. They figure out what the assets and the obstacles that kids, particularly poor kids are facing every day. We know teachers are overwhelmed teaching and there are lots of obstacles poverty presents.
So once you have a good understanding of what the needs are of the students, we then have a planning process. So teachers and principal, parents and other community based organizations sit down and determine how to best support that school. And after that planning they then bring in the resources. We call it integrated student supports or wraparound services. It's a way of ensuring the right kids get the right services in the right dosage. Much the way we do with learning these days.
And so once we get these services into the school, we then monitor and adjust and ensure that the right services are driving improved attendance and improved behavior, better academic course performance. Kids are being promoted from one grade to the next.
And then we as an organization believe because we're working with kids that are really in distress we evaluate our work constantly. And we hold ourselves accountable to the community to really deliver better educational outcomes by managing the barriers of poverty. So it's a very successful strategy.
And like you, we have been very committed to not just doing good programming and doing good evidenced based programming, but we also partnered with EMSI and did a hardcore analysis of whether the investment in Communities in Schools was actually delivering academic benefit to the local community. I'm happy to say that for every dollar invested in Communities in Schools we returned back to the community $11.60 of economic value. That's job creation, savings in social spending and real opportunities for young people to make decisions about how they want to be both citizens and economic beings.
Bob Wise:    So than you. In your economic analysis you pointed out something that's savings in social spending. In the numbers that we're using, we don't actually calculate that. Which is why I'm glad you do. Cause the reality is that when – the figures that we do us, the increased revenue from new wages plus the additional spending because folks are now working, what it shows is a real benefit when people do graduate because now you're earning money. And so many who might have been tax consumers in some way, having to avail themselves of social services, are now taxpayers.
Daniel Cardinali:    That is correct. Exactly. And so we know that when a young person drops out they're much more likely to be unemployed or underemployed, to pull down all sorts of social services. Once someone has a high school diploma, and really ideally a postsecondary degree, they then have choices. And they can participate in the economy, pay taxes, consume and they're much less likely to pull down social services.
Bob Wise:    So if you could just touch on – you talked about the process. This obviously requires a lot of interaction with the teaching force as well, doesn't it? Within the school.
Daniel Cardinali:    It does. So when Communities in Schools is at its best, we are real partners. We're an integrated strategy. Meaning it's often we hear from principals and teachers, we don't really know which is your staff and which is ours. And the kids would never distinguish. They just they're a part of the school community. And that is the goal. That instead of just educating the child, which is incredibly important, the school becomes a hub of holistic child development. Where all the academic and nonacademic needs of children are attended to. So they become strong resilient human beings who are both academically successful and able to make really good choices about life.
Bob Wise:    So, Rey, you know about the CIS program. You're an alumnus of it. From your own personal experience as a student at South San Antonio High School, could you talk some about your personal experience with CIS and how it changed your education and really your life trajectory?
Rey Saldana:    Yeah, absolutely. And it's an honor to be on to get to speak and it's an honor to get to speak to my experience. Because unfortunately, my experience is one that is not yet the norm. It's very much the exception. You see growing up in my neighborhood, it was a low income community, from a low income household. Oftentimes you get a picture and a vision of what the world expects from you. You get it sometimes from parents. You get it from neighbors. You get it from other family members.
The way that I describe what CIS was able to do in my life is almost like picturing what, if you go to see an eye doctor they completely unfuzzy your picture of what is in front of you. And for me at least coming from those neighborhoods and coming from my school which you get a certain set of expectations about what's possible for you and for your future. And so coming to CIS and finding a caring adult who was going to essentially allow a path to be established before you and say that you are – that you should believe in yourself. That you have so much potential. Is what CIS did for me. And I think about that and I couple that with the experience of unfortunately a lot of my classmates who didn't get the opportunity to be seen by a CIS coordinator or an adult really. And so they had to face challenges that I saw growing up. Challenges around interacting with drugs or teen pregnancy that was really unfortunately and sad to say much more commonplace than it was to hear a story of somebody who had graduated from high school, went off to college, came back and is commanding their future. Oftentimes you would talk to other students and a lot of them would tell you of experiences that they've had struggling with getting involved with crime and what it was like to really find other ways that weren't graduating from high school.
So CIS really changed my trajectory because they had an individual who cared about me and it was completely individualized. I had expectations for what I thought my future held and I certainly hoped that high school graduation was part of it. But those adults, my CIS coordinator, Ms. Bell and Ms. Rayas who I'm glad to be able to shout today, really are a reason why I set the bar much higher. And I think that's the most tragic part about what happens when we don't reach these children is that there's just so much unlocked potential that exists in some of these communities. A community that I was a part of. Communities like the communities that Jamal and Taletha discuss when they talk about their own testimony. So for me CIS was what took me from the path, what cleared my vision to what was possible and it raised the bar of expectation. So it's an honor to get to speak to it because it really is what works to approach the individualized need a lot of students _____ communities see every single day.
Bob Wise:    So let me explore a little more. Because given that you went on, when you came back home after going to college you went on to engage in grassroots community work in San Antonio. So what's your perspective on how organizations like CIS and others can do to increase this high school graduation rate that we think is so critical?
Rey Saldana:    Absolutely. So one of the best ways that CIS and other great nonprofits who are working in this space, one of the things that they understand is that there a lot of great assets that folks from lower income households, lower income communities are bringing with them. But there are also things that they plug a gap in.
So if I were to come home after my first year of college or if I were to come home after my seventh grade exam and ask my mother and father who didn't get past the eighth grade and who are first generation Americans, to ask them for their advice, tell them that I am dealing with these difficult problems around chemistry or financial aid my freshman year of college, oftentimes they just don't have the answers to those questions. They don't know where to look for them. And we're left with a great deal of youth who are looking around and finding or at least looking to discover somebody who is gonna help plug that gap from understanding where is the playbook that exists to succeed in high school. Where is the playbook to succeed when you are experiencing things for the first time? And there isn't yet an environment, or at least an environment the home to help you walk through these several steps. All the while there's just so much else going on around you. The way that the community is being experienced. The way that you see other people follow along their paths that CIS comes in right at the moment that I needed them certainly. But they're certainly helping to plug that gap around the understanding that sometimes first generation high school graduates or just young people who live in these communities to deal with some of the struggles that they have. Because they've got the experience and the training to do that.
Bob Wise:    So, Dan, Councilman Saldana raises some points that I really wanted to push on just a little bit which is one is there are a lot of different types of communities that CIS works in, aren't there? Could you talk about that and some of the challenges of different types of communities?
Daniel Cardinali:    Sure. Some Communities in Schools is in 25 states and the District of Columbia. And we're in very large urban environments, like San Antonio. We're in suburban environments where poverty is increasingly moving out as cities become more and more gentrified. And we're in rural communities. So in each of those communities, in quite different states, you get very different environments. What we have discovered, much to Councilman Saldana's point is each community has people of enormous goodwill. And when teachers are left in an island by themselves it's often a struggle for them to manage the implications of poverty. But when community becomes an integral partner in helping them resolve the barriers of poverty and schools become the center of community life, you see a real transformation, not just for kids like Rey who have enormous potential and they needed just a spark and great things happen. But for the families. Many of these places the school becomes the center of the family life. We have foodbanks and clothing closets and then parental education centers right there at the school. So it becomes a really holistic place where community is anchored. And that's true whether you're in a rural, urban or suburban community. That's true whether you're in a resource rich environment or one that is really struggling.
Bob Wise:    So thank you. So let me turn to Cheryl Oldham. Cheryl, when someone says US Chamber workforce, economic growth, productivity, career and technical education, GDP, I mean there's just so much that you're involved with and the US Chamber of Commerce Center for education and workforce. And part of your job is to mobilize the business community to be more engaged partners, challenge the status quo and connect education and workforce reforms to economic development.
So the chamber's just released a series of new publications and a video to support its position on the importance of building the pipeline very much aligned with our economic impact work. Could you tell us a little bit about the initiatives in this portfolio?
Cheryl Oldham:    Absolutely. Thanks so much, Bob, for inviting me to be here to talk about some of these things. So I mean I guess I should say this at the outset. Yeah, all of those things you sort of ticked through are core to the work that we do at the chamber. But it really not just because we are connected to the business community we're employers and we're struggling to hire people with the skills required to make these companies successful. But we're also community leaders and parents. And so when we think about sort of the work that we do, particularly in the K through 12 arena, it really is around a lot of these policy conversations. So it is graduation rates and continuing the increase in graduation rates is so critical. And we also, as we talked about ESSA and the reauthorization of NCLB, want to ensure that the education that's being provided throughout that K through 12 pipeline is rigorous. That it's aligned to the expectations of college and career so that when you get that diploma it really is setting you up for success beyond high school.
So there's those policy pieces that the chamber is really engaged in. and what we do is we really mobilize our state and local chambers across the country who are really involved. And when we talk about education and the connectedness to economic development they see it so clearly and our some of the greatest champions for higher standards and aligned assessments and accountability to ensure that all kids regardless of background or income level have access to that quality education. So from the policy perspective it really is something that we're committed to.
And at the programmatic level, so you referenced this talent pipeline management initiative. And it really is about how do we help employers to be better sort of partners and consumers of the education and workforce system. And so really taking sort of lessons learned from supply chain management. Something that employers know really well. And applying those to education and workforce partners so that they can really articulate in a better and clearer way what are the competencies and credentials that we're looking for in a new hire. What is the demand? You know help them to better plan, you know do their demand planning so they know what jobs they're gonna need to fill.
And I think, you know it probably goes without saying that we're just looking at a higher level of skill than ever before. Why this conversation is so important. You just – graduation from high school is really – is a minimum now. And so it's graduation from high school and then what else.
Bob Wise:    And that's the important thing of this, both the announcement today by the Department of Education about graduation rates increasing, as well as the studies that each of us is talking about. Because high school is no longer the finish line. It's the starting point. But you gotta get to that starting point in order to be able to go forward. So, Cheryl, let me ask – what do you and the chamber – what are you hearing from your members about – regarding young people and their qualifications for today's workforce?
Cheryl Oldham:    Right. Well, I mean to this point that we ended on, it really is the minimum. And it's a higher level of skill. So even if we're talking about middle skill jobs or, you know hear a lot lately about, you know we need welders. We need all of these great paying, family sustaining jobs but they're not ones that can be done – you know there just is that higher level of skill. You've got to have that math proficiency. You've gotta have some of those technical skills. And so there really is – it really is high school plus something else. Not necessarily that four year degree, the traditional route, but there's so many other pathways. But we are hearing, you know certainly hear a lot from our members that they are suffering from this skills gap and this issue of needing to find workers with a set of skills that they're looking for. But I think they would say across the board at a minimum high school is the – it's the sort of – it's your cost of entry into the workforce these days.
Daniel Cardinali:    I'd agree with that. I want to make one point and just call out the chamber. Across our network, and I know many community based organizations, local business leaders and the chamber are extraordinarily powerful partners. They anchor very often the community's ability to stay involved with school systems as superintendent's transition or school boards transition, the business community is a very stable environment. And once they figure out what works, they become real advocates for strong community based organizations. To be really strategic partners over the long haul with schools and particularly with at-risk kids where there's a lot of volatility in their lives. The strength of a strong business community and business leadership is critical to really stabilizing their lives.
Cheryl Oldham:    And just to add to that, I think the value of state and local chambers specifically as opposed to individual businesses, because you do see businesses can come and go, chambers really do stay there in a community for life. And not all chambers are created equal. Definitely, you know some more engaged than others in these issues. But across the board in every state you have really strong chambers that are engaged in education and workforce, that are very clear in this connectedness to economic development and really are committed. So would encourage folks to really seek that out in their communities.
Bob Wise:    And those chambers that can reinforce the individual business members –
Cheryl Oldham:    Absolutely.
Bob Wise:    Or provide them a template for how you get started.
Cheryl Oldham:    Yes. And that's what we have done with talent pipeline. We've got some work in the youth employment space. And it really is building networks of state and local chambers and they bring their business community to the table.
Bob Wise:    So, Cheryl, quick question on credentials. Jamal Tate who is one of the young people whose story is on our impact all for ed website, tells how he was incarcerated just a few months short of graduation. And was told that he needed to get a GED. Jamal fought back, resisted and he did earn his diploma instead. But Judith in Colorado asks a very, very important questions. Is the GED and high school diploma viewed the same in the business community?
Cheryl Oldham:    I mean I think it depends on the employer certainly and it depends on the job that they're trying to fill and the level of skill that they're looking for. But I would say almost more importantly it's sort of what is I think, you know we sort of look at this and think about what's so important is the education that is provided that leads to that credential. And so I think it's just so important when we talk about all of these issues and we talk about reauthorization of the law that we really are talking about ensuring that we have that – you know what are the requirements for graduation? And they are very uneven across the country in a lot of different places. So it's a really important sort of analysis and thing to look at. Sort of what are those levels of graduation requirements and ensuring that young people are getting, you know that quality education that they need in order to be successful in whatever path they choose.
Bob Wise:    So, Rey, let me turn to you. I know that as a councilman one of the things you're most interested in as every elected official is is economic development for your area. So can you talk a little bit about what you've seen as you work to create climate to bring jobs to the San Antonio area about that link between business leaders and education?
Rey Saldana:    Absolutely. And I think it speaks a little to Cheryl's point about what can happen when you have the collaborative nature of local chambers. And this would be my only addendum is that it's important to take both a short term view of what is necessary today, because when you enter that short term question, you get to the point of, well, me about the manufacturing industries that have vacancies that need jobs today. And you can certainly speak to what is required of post-secondary for that high school graduate.
But it's also important to take a long term view. And to that extent, here in in San Antonio we've partnered with our local chamber who has helped us take a look at both the vision over the horizon and the short term needs. And the vision for the long term investment was one we made about three years ago with investing in a universal pre-k program specifically designed for San Antonio that would collaborate with our local school districts.
So if you think about economic development, it's about filling the need at the two manufacturing plants that are well paying jobs, great steps into the middle class, but also at the same time thinking about a future in which you are keeping students on the right path before they ever fall. That is what great quality pre-k programs do. That is what great quality nonprofits like CIS do every single day. When you do that, then you get to a figure in which you're not discussing at every other meeting that you might have with your city's major employer that we just can't find the need for it. And you're also able to attract big corporations that are choosing cities all over the country but they want to ensure that there is an educated workforce. And to that extent that is why we need a solution for the dropout problem. That's why we need a solution for college retention programs as well. And here in San Antonio we're doing a little bit of both. Looking at the short term and looking at the long term for both those.
Bob Wise:    It's a great description. I know that when I was in public life and I would make a call on a business, the first question invariably that the CEO would ask me would be about the education system. And yes, taxes were a concern and other issues were a concern. But it was always about the education because, one, it was about the quality of the workforce, where are you going to locate this facility. And the second is they're asking an implicit question, which is if I'm going there or sending my friends there what kind of school system will their children be going to? And so –
Rey Saldana:    Absolutely.
Bob Wise:    Yeah.
Rey Saldana:    And just to add to that. The example it clear to me. Three years ago we faced that exact question. Cities oftentimes compete when big companies think about investing in cities. So San Antonio was a competing city versus two or three others. And our city ended up losing about 2,000 job opportunities. High skilled. High paying. They went to another community that was better preparing its workforce and its educational careers. So it speaks to very true evidence that exists.
Bob Wise:    Yeah. And I've heard some of Cheryl's members speak to exactly that point. So every – each of you has talked about the importance of the business partnership, the business education partnership. So let me ask each of you in turn, start with you, Rey, if that's all right, and then Cheryl and then Dan, about that. How –  recommendations, opportunities and challenges that businesses may face in partnering with school districts and how we can work together to make that happen. Make it a better process.
Rey Saldana:    So oftentimes it's really important to learn from your mistakes. It's even better when you can learn from other people's mistakes. And so we've made a few mistakes early on and here is my best advice to not only the business community that is collaborating with school districts but even political institutions like city councils or commissioners or say legislators is that communication early and often is the absolute treasure for continued success with these collaborations.
Schoolboards and school districts, to speak to an earlier point, sometimes there's a lot of turnover. Sometimes there's a lot of inconsistencies. But at its core schoolboards and school districts sometimes become very political. And to avoid this sort of nation state of this is your territory and this is mine, the business community, at least in San Antonio that I can speak to, has been great about coming in early to identify where it is that they believe gaps exist at the school districts by describing what is available after a student graduates for, say, example, my old high school, South San, what is available to them if they want to exclusively rely on a high school degree? And then they realize that in order to enhance the prospects for their students they need to be encouraging certain skill sets and need to be encouraging a postsecondary education. And to that extent, early communication about how to do that, whether it's partnering with nonprofits or communicating on what the pathways are for certain careers is incredibly important. And it's important to do that communication really early.
Bob Wise:    So, Cheryl?
Cheryl Oldham:    So we did a report actually, gosh, three or four years ago, but it's still really relevant. I think it's available on our website. It's called Partnership is a Two-way Street. And we looked at sort of three case studies. The Austin Chamber of Commerce, the National Chamber of Commerce and the Massachusetts Business Alliance for Education. And we sort of just delved into the partnership that they created, the business community and the education community. And kind of pulled out some important lessons. I think some of the top ones for me are – for the business community to be that sort of critical friend. The business community's also oftentimes the place that people turn to for financial support. Support, you know principal for the day or, you know whatever the issue may be.
So be that critical friend where you're sort of asking the tough questions. Not just writing the check. But really, you know – but also understanding where you don't know the answers. The business community should never come into a situation saying we have all the answers, we know how best to do these things. We've always really cautioned our folks not to sort of take that approach.
And the other thing really important is sort of be in it for the long haul. And I think that speaks to I think what the councilman was saying. These are not short term fixes. This is a long ballgame. And I really do want to also just sort of shout out to the San Antonio Chamber of Commerce, they are great partners. They're working with us right now on a use employment initiative. And I think one of the things as you were talking, Rey, was just to think about, you know you see this a lot in partnerships where the business community is trying to solve an immediate need that they have. Right. So especially if they're a large company and they can come in and they can invest millions of dollars and they can create the pipeline that they need for themselves.
And so what we try to do through a lot of our initiative talent pipeline and otherwise is to say, let's really transform an entire system and help the broader employer community to really address a much longer term need so that we're not just kind of one off fixing one company's pipeline. Because the vast majority of our members are small and medium sized enterprises that will never have the financial wherewithal or capacity to create their own pipeline in their community. So we need to be thinking about lots of sort of policy and other initiatives that can really kind of help think about this issue from a much longer term perspective.
Bob Wise:    So, Dan, before you jump in, you guys have triggered a lot of questions and thoughts from participants online. Suzanne in Mississippi asks following up, Cheryl, on this question, what is the most powerful data to sue to convince community and state leaders in business and industry that strong partnerships with education is needed for increasing the quality of life for all? So anybody –
Cheryl Oldham:    Gosh. I mean I think the data that you have is just – I mean we used it the other day in a video that we created around a partnership with the NAACP. Just talking about the GDP growth or the growth by – I don't think the business community needs to be convinced. I mean at least the ones that we deal with all of the time. I mean they really understand it. So I don't even think that it's a hard sell. I think it's much harder to – it takes leadership on both sides, right? It takes leadership at the employer side and it takes leadership at the educator's side to really want to come together. To really want to speak to each other. To be able to understand the language that each other is speaking. And it is, I mean these partnerships don't occur overnight. So it is certainly, you know I think that leadership and commitment is necessary on both ends. So I don't think it's an issue of trying to talk them into it. But you really have to be committed.
Daniel Cardinali:    To kind of build off of that, to your first question and then I'll pick up what Cheryl just said, this notion – I've been doing this work for a very long time and I've been in thousands of schools. And I hear often the very same thing from principals. They'll say, you know before Communities in Schools, in our case, was in the building, we had actually lots and lots of community members in the building. But I had no idea who was doing what. And when I did an analysis the same 20 kids were getting all of the services. So I think there's something about a intentionality of the business community, of the nonprofit of the community partnering with educators.
So none of us, even though we may fly every day, would ever just because we're on an airplane assume we could hop in that pilot's chair and take off an airplane. And yet often because we've gone to school we think, oh, we understand school. There's a real deep need to respect teachers and principals and parental involvement as real partners in education. But everybody has their expertise, as does the business community. They have extraordinary resources. So there's something about, we call it the human router. If you can have somebody in the building who is aligning all the assets of the community in a very intentional way so that kids holistically are much better off, but at the end of the day schools are about providing a really good education so kids graduate from high school ready for postsecondary attainment. And ideally getting the right kind of job for themselves they are in the future.
So this notion of taking a moment and being disciplined about partnering with superintendents from an overall vision and then that principal at the school site level I think is critical.
And then just about the data. We know that the country is changing. Right. We know that soon we will be a majority nation of color. Right. And if you look at the data, which I know you know very well, the poorest kids in America are brown and black. And so we are under-resourcing our future workforce. To me that is a very compelling piece of our data. Our future workforce is going to need a set of resources to be academically successful.
And to the extent that the business community , which I think they're doing a terrific job, continues to partner with public education so we unleash the Reys and the Jamals and the Talethas of the world to be the leaders that they're going to be anyway. And to channel them and align them with business. We're gonna see a great, I think a great workface, but also our future leaders. Like the councilman.
Bob Wise:    To that demographic shift, you're absolutely correct, of course that if not now very soon half of the children in our public school system are children of race and ethnicity. The other factor that I think is extremely important to note is that somewhere around 40 to 44 percent are low income or in poverty. So this is an issue of, and one reason that we believe so passionately in the importance of the data in this analysis that we're talking about today is they're not only our leaders, they're not only our workforce, they're also our consumers.
Daniel Cardinali:    That's right.
Bob Wise:    And the Federal Reserve System actually is meeting today. Most likely to raise interest rates for the first time in a number of years. And that's a major economic development. Much greater economic development is in terms of increasing GDP is who is it that's going to be able to spend? Because if your gross domestic product in this country, which is two-thirds of purchase of good and services, and it is, then your gross domestic product directly depends upon people's ability to spend. See, they must be able to earn a good wage because they're working at a skilled job. But at the same time they have to be able to spend. We're going into the holiday season. If I run a store in a mall, whom do I want coming into them all? The minimum wage worker or the 30 to 40 dollar an hour worker?
And so the actions that the Federal Reserve may take today, the action of education is gonna far outstrip the impact of what is announced today. And so I just think it is so important for our economic security, as well as individual, each student's individual security.
Daniel Cardinali:    I couldn't agree with you more. And it links also to your GED question. And Cheryl did a beautiful job I think talking about it as a portal to more. But the data that we look at, because we deal with the poorest kids in America, and we hear this question. Our student's struggling with, _____ _____ I can just go get a GED. The data's pretty clear. Between a high school dropout and GED there's very little economic difference. That high school diploma's where you see the first jump and then some form of postsecondary you see a big jump to your point. So if we really aspire to have our young people be middle class folks that are consuming and paying taxes and voting and joining city council and being volunteers, there's something about really the need to have strong postsecondary options and an aligned secondary school system.
Bob Wise:    So a question from Sheri in Michigan. Have there been any successful strategies for engaging African American low income families and students to positively affect graduation rates? Particularly in African American males. And, Cheryl, I know that the chamber has just held a two day event focused on African American students. Thoughts no that?
Cheryl Oldham:    Yeah, we did. You know we entered into a partnership with the NAACP which was , you know really an outgrowth of our CEO, Tom Donahue, coming together with their CEO, Cornell Brooks, to say, you know what great things could our two organizations that have very different constituencies and oftentimes very different agendas. But on this we agree and on this we want to tackle. So I'm not sure that we have a whole lot of answers other than great programs like Communities in Schools. But what we did discover over the course of two days and we released a report called The Path Forward that really looks at some key indicators, just those, you know Nape scores and graduation rate. I mean, you know we're here talking about graduation rates. And for African American young people it goes anywhere from 53, 56 percent to all the way up into the mid to high 80 percent. But in some states literally one out of two black kids is not graduating high school. I mean what will happen to these young people?
And so we really are looking at it from the perspective of what does it mean for a healthier community? You know and we talk about healthy communities all the time. What could be more – you know we can do all we can in terms of traditional health indicators and health outcomes, but if we don't have an educated community, we don't have people working and bringing home a family sustaining wage, then that community will struggle mightily.
The one that I will say, I think it was just very clear over the course of the two days that, you know if we have an inequality of opportunity in this country it really is as it relates to the K through 12 public education system, where, you know your zip code often determines the quality of the education that you will have. And so that I think is sort of core for us and what we're really trying to sort of tackle with this partnership with the NAACP.
Bob Wise:    So, Rey, you represent – you're an elected official in one of the most racially diverse cities I think in the country. In each community, how do you work to improve education? What's the message and what – and particular what data – what economic message helps what you're trying to do?
Rey Saldana:    Well, the good news is that what's happening in San Antonio is – if you can call it success, is replicable in any other community. What works for low income African Americans is the same thing that works for low income Latinos on either cost. And at the end of the day, what we realize is that the solution is not complicated but the work is hard. That getting a caring adult and training that adult to insert themselves with either as a mentor or as somebody who is showing somebody, another student a roadmap, is hard work. It means that you are dealing with circumstances in that student's life that oftentimes are difficult.
So in San Antonio we like to say that San Antonio, as you've described the demographics, is the new face of the American dream. Because if you look at our demographics we're about 62 percent Latino. That will be the demographics – the demographic destiny, speaking of destiny, of the state of Texas. And that would be the demographic destiny of the entire country soon.
So to the extent that we can get it right in San Antonio, we can certainly get it right throughout the country. And here is the important part. A lot of us still believe in the American dream here in San Antonio. I think a lot of us do all over the country. But in order for that dream to be more than just a dream and be a reality, a lot of work needs to go into our K through 12 system. And we need to get beyond the idea of thinking that K through 12 only means 7:00 to 3:30. That there is so much that is happening in a student's life that you need the business community support. You need nonprofit support like that of CIS.
So the idea is that at a time that is most critical for our country that you double down. You double down on investing in education. But you double down, to Dan and Cheryl's point, on what works. That which is backed up by evidence, that is data driven, that can be – you can provide intermediate checkpoints to see what's working. That's what we're trying to do in San Antonio. And in coordinating a number of different groups who are all trying to do great work. But we believe that if you're gonna get this right in the long term that we need to get it right around K through 12 and that we need to get it right for our young people if we're gonna continue to say that all our students have an opportunity. And that your zip code doesn't define your destiny. Because certainly a lot of us, especially in my community that I represent and that I grew up in, it's still true. It's still true for a lot of friends and families who I know are struggling with their circumstances today because in the past there just wasn't that level of coordination. And I call myself one of the lucky ones. But I know that it's not terribly difficult. Like I said, the work is hard, you have to find an adult. And it shouldn't be just the same 20 students getting the same service, to use of Dan's points, because I think that's true. And so we're doing what we can here in San Antonio to realize that that is important for us to succeed as a city but also as a state and a country.
Bob Wise:    Dan, we've gotten a lot of questions on CIS' process. Jeffrey in Texas says, we do a community walk to personally visit each child who hasn't returned to school. What do you tell students who focus on their immediate world versus their potential? But then the macroeconomic question that comes from Janet in Maryland. It says, can Dan explain how the CIS mentoring component is sustaining access in the various communities where it works? So from the individual to the program.
Daniel Cardinali:    So I'll start and cite Councilman Saldana. He mentioned two people – Mrs. or Ms. Bell and Ms. Rays. So that's where it starts. When CIS hires, to Rey's point, these extraordinary adults. It is somewhat rocket scientist is that you need to be a caring adult who's willing to be highly trained. So we have a whole certification process about how to really be present to young people in a way that rewrites a narrative that many of them have experienced. A lot of kids who grow up in poor communities live chaotic lives. For an adult to be there day after day, to Rey's point, opening up horizons and walking with them and making that horizon real. So it starts with the individual relationship. And we always say it is relationships that are transformative not programs.
But then we're a national network. Over many years we've built an infrastructure. So we have brought collective wisdom from all over our network. And you heard Councilman Saldana talk about evidence based. We've had 13 national evaluations to really refine what are the most effective, cheapest set of strategies, both prevention and intervention, that a local community can implement to rewrite the potential narrative of a young person. So we've really paid close attention to cost efficiency, cost as little as $200.00 per student per year to lower dropout rates and improve graduation rates by doing Communities in Schools.
So there is a micro, the relationship, and then the ability to kind of draw that out into a whole national network. And we have 40,000 volunteers and tons of business leaders who are on our boards. There are lots of ways to sustain this work.
And the final thing I'll say is this. That every day there are the stories like Rey and Jamal and Taletha. And all it takes is one of those stories and you're like, oh, my gosh, this is just – this work is so much bigger and brighter. And we're a part of the public education system. We're not an add-on. We become an integral part of it.
Bob Wise:    Which is essential. And you mentioned the $200.00 per student cost. Which in the context of a jurisdiction expending 10,000 to 12,000 dollars per student, or as one of our questioners notes, the cost of incarceration. And we do know regrettably that a majority of inmates in almost any prison system will be high school dropouts.
Daniel Cardinali:    That's right.
Bob Wise:    So that cost, you get that – there's an ROI. A return on investment. Very quick ROI on the kind of investment you're talking about. And in making sure that a student gets all the way through and graduates from high school and then is on their way to whatever pathway they undertake.
Daniel Cardinali:    that's right. We would be happy to take a quarter of the cost it takes for a young person to be incarcerated for a year to pour that into that young person well before they hit the juvenile justice system. And we could, I think, do miracles. Along with many other nonprofits who are extraordinarily effective. We're not the only one out there by any stretch of the imagination.
Bob Wise:    And Councilman, you deal with this all the time in your budgets as well. The economic impact, both positive and I assume negative, to a city's budget based on how well students are doing academically. Whether or not they're graduating from high school and what opportunities they have. So let me –
Rey Saldana:    Yeah and –
Bob Wise:    Please.
Rey Saldana:    Oh, just to add on. I mean it is real and in localities throughout the country. So we see the tradeoff and it's great to have that conversation with our local chambers as well who understand and get behind initiatives to help us do our work here.
Bob Wise:    So I want to thank each of you. I'm gonna actually take the last question myself. Because it goes to a lot of what we're talking about. But the question is so what really got you interested in doing this kind of economic analysis? What's the importance of it?
So for me, the importance is this. I was visiting a large bank in another state one time. And I realized as I walked out that if I could not get the branch bank manager in one of the small communities to understand the importance of that high school ten miles away, even if he or she does not have a child in that high school, that we really weren't gonna have everybody involved in solving and improving education. And to me education is no longer just about an individual pursuit, the student or the parents that have a child in school. This is something that we all depend upon as a quality education system.
And so that's why we undertook at the alliance this kind of analysis. I might add that when you go to the website, the impact.allfored.org, it has the data for all 50 states. But increasingly as we build the website up it will have it for over 200 metropolitan areas. Including obviously Councilman San Antonio. And so the goal is that in each community you can see firsthand what the impact is from improving the high school graduation rate to 90 percent.
I have also, I'll speak from a kind of selfish standpoint. I've over 65. I have a social security card. And the worker today who pays into social security, those are being paid out in benefits the next month. And so who's gonna be paying into social – to me one of the great ways that you keep social security solvent is have well paid workers. And that depends upon skill level.
By the same token, there's nothing that a councilmen hate more than having to vote for a tax increase. And yet if – so if you have more folks able to pay the level of taxes you already have then you've got more in the tax base and you don't have to do that. We document nationally, for instance, you have – if you increase the graduation rate to 90 percent, for just one high school class then these students will be paying, when they get into the workforce, 1.1 billion dollars more in federal taxes alone.
So now once again, add more and more high school classes that are going through and you can see it soon gets to be something policymakers can appreciate a great deal.
So that's why I've been a believer for a long time that the best economic development package is a high school diploma and everything that comes then after that.
So I want to thank the panel very, very much for making this possible. This has been a discussion, yes, about the economics, but it's also been a discussion about the individual gains as well and the important the, what I like to say is the moral imperative of education now inextricably linked to the monetary imperative of education. They're part and parcel. It's an inseparable imperatives we have here.
So I hope that our discussion today and the economic data that we're releasing sparks similar conversations in cities and towns across the country as community members join together to make sure that our young people successfully graduate from high school. This is about the future of our nation, our young people and our community's. The future is limitless. But that future starts, starts with a high school diploma. And it certainly doesn't end there. Indeed, as we've discussed that's the Launchpad. But it's a basis from which future success begins.
As our panelists have so eloquently said before me, we must work together to ensure that all young people, regardless of where they grow up, regardless of their zip code, have access to high quality instruction, rigorous college and career ready curriculum, well trained and supported educators and nonacademic support, specially demonstrated by CIS for those students who are most in need. By working together, and that's what this data's designed to show, the importance of all of us working together, every community could see at least 90 percent, 90 percent of its students successful graduate from high school with many of those graduates continuing on to college. I'm delighted that for the first time in this country we're seeing upward – we're seeing improvement in the high school graduation rate. But let's also remember that even with 82 percent graduating, that means almost one in five is not graduating. And so getting to that 90 percent level shows that what great, even greater gains we can realize.
You can learn more about the Graduation Effect in your community by visiting impact.allfored.org. There you will find one page infographics summarizing the economic benefits for the country, all the states and some 200 metropolitan areas. We encourage you to download these infographics, share them with others in your community and explore ways to raise the high school graduation rate in your area. And we encourage you to share your graduation effect story with us as well. Just look at the tab on the website that says, our stories. And click on the send us your story button.
If you've missed any of today's webinar you can watch archived video on demand at  HYPERLINK "http://www.allfored.org/webinars" www.allfored.org/webinars. And video will be available within one day. You can have it for the weekend marathon watching session. And if you are a member of the Alliance Action Academy, the code word for today's webinar is – you can enter that code word in the box towards the bottom of this webpage to earn 50 extra points on the Action Academy.
I do want to thank again Councilman Saldana of San Antonio for your participation. For Dan Cardinali with CIS. Cheryl Oldham with the US Chamber of Commerce. And all of those who participated, who made our videos possible and all those who are counting on us working together to get that graduation rate to 90 percent. Thank you for watching. We hope to see you again soon.
[End of Audio]
Categories:
Uncategorized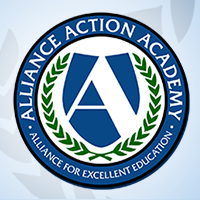 Welcome to the Alliance for Excellent Education's Action Academy, an online learning community of education advocates. We invite you to create an account, expand your knowledge on the most pressing issues in education, and communicate with others who share your interests in education reform.
Register Now
or register for Action Academy below: