Engaging Parents: Lessons from the School Lunch Menu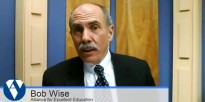 Registration Required
December 12, 2013
7:00 pm – 8:00 pm EDT

The Alliance for Excellent Education Invites You to Attend a Project 24 Webinar
Engaging Parents: Lessons from the
School Lunch Menu
Panelists
Lisa Andrejko, Superintendent, Quakertown Community School District (PA)
Maribeth Luftglass, Assistant Superintendent and Chief Information Officer, Fairfax County Public Schools (VA)
Jean Tower, Director of Technology, Public Schools of Northborough and Southborough (MA)
Bob Wise, President, Alliance for Excellent Education
Please join the Alliance for a webinar that will look at ways to engage and inform parents throughout the transition to a digital learning environment. This webinar will show that something as simple as the school lunch menu can provide some powerful lessons about what works—and what doesn't.
This live discussion with three of the Project 24 team of experts will explore the issues around balancing quality and flexibility. How might a shift to competency-based learning and standards-based grading impact the way schools and teachers communicate with parents? Are there ways to conduct parent and community outreach that work better than others? What challenges will districts face as they seek to inform and educate parents about digital literacy and digital citizenship? How can the students' voice be included and elevated? Panelists will also address questions submitted by viewers from across the country. Gov. Bob Wise of the Alliance will moderate the discussion, which will be conducted via Google+ Hangouts On Air.
Register and submit questions for the webinar using the form below.
If you are unable to view the webinar live, an archived version will be available at https://all4ed.org/webinars within one to two business days after the event airs.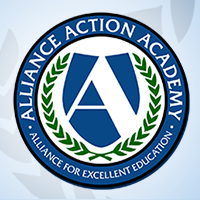 Welcome to the Alliance for Excellent Education's Action Academy, an online learning community of education advocates. We invite you to create an account, expand your knowledge on the most pressing issues in education, and communicate with others who share your interests in education reform.
Register Now
or register for Action Academy below: