Comprehensive High School Reform Within a Race to the Top–District Application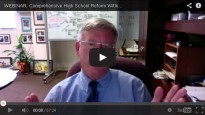 Registration Required
September 12, 2013
7:00 pm – 8:00 pm EDT
Washington, DC
Panelists
Kenneth Eastwood, EdD, Superintendent, Middletown City School District (NY)
Steven Pradere, PhD, RTT-D Transformation Office Director, Carson City School District (NV)
Bob Wise, President, Alliance for Excellent Education
The Alliance held a webinar on the second round of the U.S. Department of Education's Race to the Top–District (RTT-D) competition. This competitive grant program asks applicants to provide a model for reform focused on personalization and creation of a student-centered learning environment that strengthens deeper learning competencies—mastering core academic content, thinking critically, solving complex problems, and communicating effectively. For this webinar, the Alliance used Google "Hangout On Air" technology, showcasing one of the many innovative tools that are now available to educators.
During the webinar, three representatives from school districts that received RTT-D grants discussed how they are using RTT-D funding to advance their reform agenda and personalize learning for their students, particularly for high schools. Panelists discussed their vision for reform, how they were able to capture it within their application, and how they created a plan for implementation. They also discussed the following topics within the context of their RTT-D application:
High school reform
Competency-based systems
Use of time
Digital learning
Postsecondary transitions
This webinar provides practical help for those in the process of applying for RTT-D—or other efforts to reform the nation's high schools—regarding how to design, draft, and implement an effective plan for high school reform that embodies these efforts.
Supplemental Materials
Department of Education, Race To The Top District website
Alliance Webinar: Incorporating Deeper Learning and Personalization into a Race to the Top District Application (October 4, 2012)
This webinar is made possible with support from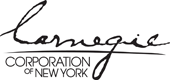 Join the Alliance for Excellent Education on Google Plus
Categories:
Uncategorized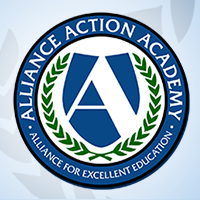 Welcome to the Alliance for Excellent Education's Action Academy, an online learning community of education advocates. We invite you to create an account, expand your knowledge on the most pressing issues in education, and communicate with others who share your interests in education reform.
Register Now
or register for Action Academy below: