Digital Leadership: Changing Paradigms for Changing Times (Project 24 Digital Leadership Series)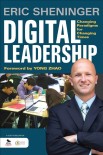 Registration Required
August 28, 2014
7:00 pm – 7:45 pm EDT

The Alliance for Excellent Education Invites You to a Webinar
Digital Leadership: Changing Paradigms for Changing Times
Panelists
Tom Murray, State and District Digital Learning Director, Alliance for Excellent Education
Eric Sheninger, Principal, New Milford High School (New Jersey)
Please join the Alliance for Excellent Education in a webinar that kicks off the back-to-school series of Project 24 leadership activities. Project 24 is a systemic planning framework around the effective use of technology and digital learning to achieve the goal of "career and college readiness" for all students.This initial Google Hangout will explore how school leaders can deploy strategies that use data, support teachers, and use technology to provide more robust, student-centered learning opportunities for every student.
Digital leadership is a strategic mindset and set of behaviors that leverages resources to create a meaningful, transparent, and engaging school culture. It takes into account recent technology innovations, such as ubiquitous connectivity, open-source technology, mobile devices, and personalization to dramatically shift how schools are run and structured to achieve college and career readiness in today's competitive global economy. Digital leadership in education becomes exponentially powerful when using technology to its fullest.
The Alliance's Tom Murray will interview Eric Sheninger, author of Digital Leadership: Changing Paradigms for Changing Times (Corwin 2014) and one of the most recognized voices in education today. Mr. Sheninger will share proven transformation strategies and his "Pillars of Digital Leadership" to help viewers:
transform school culture by initiating sustainable change;
use free social media tools to improve communication, enhance public relations, and create a positive brand presence;
integrate digital tools into the classroom to increase student engagement and achievement; and
facilitate professional learning and access new opportunities and resources.
Mr. Sheninger will also address questions submitted by viewers from across the country.
Register and submit questions for the webinar using the registration form below. After registering, you will receive an email confirmation. Please check your email settings to be sure they are set to receive emails from alliance@all4ed.org.
Please direct questions concerning the webinar to alliance@all4ed.org.
If you are unable to watch the webinar live, an archived version will be available at all4ed.org/webinars usually one or two days after the event airs.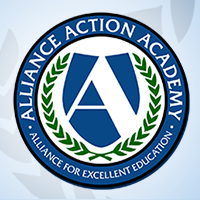 Welcome to the Alliance for Excellent Education's Action Academy, an online learning community of education advocates. We invite you to create an account, expand your knowledge on the most pressing issues in education, and communicate with others who share your interests in education reform.
Register Now
or register for Action Academy below: