Technology, Training, and Teaming to Ensure Great Teaching for All Students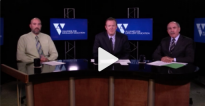 August 25, 2015
5:00 pm – 6:00 pm EDT
The Alliance for Excellent Education and the
National Commission on Teaching & America's Future
Invite You to Attend a Webinar on
Technology, Training, and Teaming to
Ensure Great Teaching for All Students
Panelists
Matthew Baker, Literacy Coach, Manheim Central Middle School (PA), and Pennsylvania's Keystones to Opportunity Literacy Initiative
Julie Evans, Chief Executive Officer, Project Tomorrow
Patrick Finn, Commissioner, NCTAF; Senior Vice President, Cisco Systems
Bob Wise, President, Alliance for Excellent Education
On August 25, 2015 the Alliance for Excellent Education and the National Commission on Teaching and America's Future (NCTAF) held the first in a series of webinars exploring the conditions needed to support great teaching for deeper learning. The promising practices, recommendations, and lessons learned informed a collective effort, led by NCTAF, around supporting great teaching.
This inaugural joint webinar focused on the potential of technology to transform the teaching profession, increase opportunities for collaboration and professional learning, and improve student learning. Panelists shared data and experiences and discussed digital best practices to build teachers' expertise and their ability to create powerful learning environments for their students. The discussion covered what opportunities exist now and in the near future for using technology to support great teaching, how can research results be connected with what is happening in practice and what recommendations should be put forward regarding technology integration and policy.
Bob Wise, president of the Alliance and former governor of West Virginia, moderated the discussion. Panelists also addressed questions submitted by viewers from across the nation.
Please direct questions concerning the webinar to alliance@all4ed.org.
Additional Resources:
Bob Wise:    Good afternoon. I'm Bob Wise, president of the Alliance for Excellent Education, a nonprofit education policy and advocacy organization in Washington, DC. Let's get the important stuff out of the way first. You can also participate via Twitter. We encourage you to tweet about this webinar using the allfored hashtag or @nctaf that you see in the left corner of the video window.
Thank you for joining the alliance and the National Commission on Teaching and America's Future, or NCTAF, N C T A F. for the first in a series of webinars with NCTAF during which we will explore the conditions needed to support great teaching for deeper learning. Today's webinar focuses on the use of technology to transform teaching and improve student learning. Our panelists will share data and experiences and discuss digital best practices to build teachers' expertise and their ability to create powerful learning environments for their students.
Joining us in our studio is Patrick Finn, a senior vice president with Cisco Systems and a NCTAF commissioner. And Matt Baker, a middle school literacy coach from Manheim Central School District in Pennsylvania. Joining us remotely from Irvine, California is Julie Evans, chief executive officer from Project Tomorrow. We will meet and hear from them in just a moment.
Like most of our webcasts, the live event you are watching now is fully interactive, and we relish your participation. If you would like to ask questions of our webinar guests, please do so using the form below this video window. We will turn to your questions from time to time throughout this webinar.
Before we get to the heart of this discussion, let me tell you why I am so delighted to be collaborating with NCTAF in these discussions. Earlier this year, NCTAF convened a group of leaders from 30 education, research and policy organizations. I was privileged to be a part of that conversation. It felt like the United Nations of teaching. NCTAF challenged all of us to define what great teaching actually is, how it should be supported and to think about how collectively we must mobilize to ensure teachers can succeed in the tough role of preparing all students for success in college or career.
Now why was this important? I see at least three major reasons. First, this is an epic time in American education. If you think about what has occurred in the last five years in our nation, ever state, every one of the 50 states has adopted college and career ready standards that are changing the education landscape profoundly. Second, the role of teaching is changing in ways that enhance and enrich how teachers work with their students and with other teachers. Recognizing the importance of the teacher and all we are asking teachers to do is essential. And finally, the rapidly emerging role of educational technology that can move teaching and learning from one way transmission of knowledge to interactive and more personalized learning. Combining quality teaching with effective technology can provide greater pathways to personalized learning. As one superintendent told me, every school teacher becomes an educational designer.
All of these are major forces. And I applied NCTAF for the collaborative nature in which they are working to pull the education community together to ensure the right conditions are in place to support great teaching.
So let's begin. We're delighted today to be joined by Patrick Finn. Pat is a NCTAF commissioner and the senior vice president of Cisco's US public sector organization. He has been a true champion of public education. Leading the chart at Cisco to develop new technologies that can support great teaching and learning. So, Pat, I've lightly touched on NCTAF efforts to bring some of the leading education groups together to focus on teaching. Will you tell us how that convening fits into NCTAF's broader efforts to strengthen and support the teaching profession?
Patrick Finn:    Thank you, governor, and it's an honor to be here. And I really do appreciate your focus on education and your partnership with NCTAF. To answer your question, a bit of focus as it relates to why we started this at NCTAF. The commissioners and our leaders, Secretary Richard Riley and Ted Sanders, really was looking at the dialogue that was going on around education. And we felt that it was very divisive and negative. And, you know when you're trying to have a broad impact, you have to fight the concept that bad news travels around the world before good news gets up in the morning. And NCTAF grabbed a hold of that and realized that in order for us to change the dialogue, we needed to be involved. We needed to really be focused and redirect the conversation to what was good and what was happening in teaching. There's great teaching that is occurring around the United States. We have to champion the good conditions that are going on and really focus on how to scale that across the country. Focusing on the negative would not provide us any value at all.
And so we decided to, in May, to launch the start of our report where we would focus on what was working and how to actually create a positive discussion with real action oriented focus areas that allowed us to change the discussion but also have real impact in the education system in the United States. We're at the phase of discovery and research, so we're not just going to come out and make announcements. We're partnering with organizations like yourself to have a real impact. And, again, the focus is to champion the great things that are going on in schools.
The whole approach is to be positive, action oriented and collaborative. And to get the dialogue going so that we actually can make recommendations that make sense.
Bob Wise:    So that gives us an impressive overview of this initiative. So let's talk about how technology, joined by quality teaching, cuts across all the key topics that you highlighted. And in your role at Cisco and NCTAF, how are you seeing technology being integrated to support teachers?
Patrick Finn:    The first thing to realize about technology is that we can't approach any opportunity or any issue from a technology and only a technology perspective. Technology is a tool. And tools have been used in classrooms from the beginning of time. Technology is not the answer if we don't empower the people in the classroom to actually utilize the tools and integrated into their efforts.
So they have to use technology to help their message and to get their message across. And the focus is really to use technology in a couple of ways. First and foremost, collaboration. Collaboration is a critical use of technology. And how do we get teachers to talk to each other first and foremost? First in a school district and then around the state and then around the country. To have meaningful dialogues about what's working, best practices. And so we believe that technology can first help the teacher and get comfortable with the teacher so that they start introducing technology into their classrooms as a real tool for students and having the impact that technology can have.
Now there's many parts of the US where technology is ubiquitous both at the home and in the school. But how do we actually make technology universally available in the US as a tool for teachers to scale, to actually use in learning and then they can bring in experiences that are happening in their state or around the world as examples of their teaching methods.
Bob Wise:    So in some ways my observation is that technology is as important to the teacher and the teacher's professional learning, ongoing professional learning, as it is to the student.
Patrick Finn:    Sure. It's like every other profession. The teachers are going to embrace the technology, learn the technology, use the technology and then use the technology in their education efforts. Yes.
Bob Wise:    I just have to share this anecdote with you all. I was speaking to one teacher in a rural district and said, so how do you – what kind of relationship do you have with your peers and how do you get together in peer discussion in your department? And she laughed at me. Looked me and laughed and said, "I am the department in my school and my district. And so it's – but only through technology do I have a professional learning community that spans literally the country."
So it looks like to me that we're at a tipping point. Where majority of students will have access to one to one devices. In many ways we – can we map technology to deeper learning outcomes for students? And those deeper learning outcomes being students' abilities to apply academic content, to think critically, to work collaboratively, communicate effectively and basically learn how to learn. How do we prepare students for the modern age where technology is a huge part of everyday life?
Patrick Finn:    And so we've talked a little bit about that and the role and the important role of teachers embracing technology so that we have those outcomes where students are learning what they need for future jobs and future efforts. Technology is pervasive in every job. From the police force to the war fighter to educators. And even in architects. Architecture is a huge component of how – or technology is a huge component of how architectures are used.
And so what we're focused on is how to ensure that the technology is used integrated into the teacher's experience so that the students see that this is something that is going to be valuable for them in the classroom and after the classroom. And as they walk around their community they're seeing examples that technology is ubiquitous in being utilized. It's not just happening at a Starbucks. It's happening on the streets. And as technology has become more mobile it's being more visible. And the important of has become critical. And so ensuring that teachers have the skills first and then able to use those skills in ways to educate the students on the importance of the technology as an aid, as a tool, as a education enhancer, then we're seeing that those students actually embrace technology and then are positioning themselves for jobs in the twenty-first century.
Bob Wise:    So from the teacher's standpoint, what – are there news that technology can support the teacher, assess, evaluate? What are the implications there?
Patrick Finn:    You know it's interesting in the dialogue on teaching assessments and evaluations seem to be the topic from the students all the way up to the teacher to the school district. And our view is technology should be used in a best practices coaching mentoring perspective. It changes the term a little bit. So that it's not constantly evaluating everything. Clearly you have to evaluate the outcomes and the education system more than any other organization really focuses on outcomes, which is great. And measuring everything. But what we need to do is change the discussion as it relates to how technology is used as a opportunity to share best practices. As an opportunity to scale some best practices. As an opportunity to create the collaboration that we've talked about amongst teachers and amongst teachers in every part of the United States. And then how once again you take that technology and you introduce it to a student so that it becomes a learning vehicle.
It's not so much an evaluation, but I think that the coaching, the mentoring and video is a huge effort that's going on as it relates to how we can actually share and collaborate. And it's not so much about feedback more than it is about, hey, let me tell you about what's working in the classroom. Or bringing experts in on a particular topic. Where a teacher is now utilizing experts from around the country to talk about particular topics or particular courses –
Bob Wise:    So the supportive role of technology for teachers.
Patrick Finn:    Sure. Instead of evaluation and more judgment oriented. Technology is an enabler.
Bob Wise:    So it's my pleasure now to bring in Julie Evans joining us remotely from Irvine, California. Thank you, Julie, for taking the time. Julie has been CEO of Project Tomorrow, one of the nation's leading education nonprofit organizations dedicated to ensuring that today's students are well prepared to be tomorrow's innovators, leaders and engaged citizens of the world.
Julie has served as the chief researcher and developer of the Speak Up National Research Project begun in 2003. And the data represents the largest collection of authentic feedback from students, educators and parents on education technology and twenty-first century skills. Julie, I know you have a presentation you want to make.
Julie Evans:    I'm gonna share some of the very latest data with all of you today, Bob. Very excited to be here. Thank you so much for inviting me.
Bob Wise:    Delighted to have you. Thank you.
Julie Evans:    So why don't we start off talking a little bit about how teachers are using technology to support learning at this point. And we have definitely seen some changes. Most recently just in the past year in terms of the way that teachers are using different types of digital tools, content and resources to support learning. Big increases in the use of video within instruction, cloud based services, even game based environments have had some really significant increases. Most notably amongst teachers that are in blended classroom environments. And so that's an important and very promising exemplar, or best practice as Pat said, in terms of how teachers could more effectively use technology.
However, what we also find is that we still have a lot more work to do to be quite honest. Only about 14 percent of teachers tell us that they are teaching in a blended learning classroom. And actually a majority of teachers tell us that their students do not have regular access to mobile devices in their classroom. Whether that is their own provided device or a device that's provided by their school.
So, yes we do have some more work to do. And where many of those issues may be more infrastructure issues or equity issues, all very important, we also hear from teachers every year about what their desires are, what their wish list is for being able to use technology more effectively. And it really starts off with that professional development that you were just talking about with Pat.
What teachers tell us is that their number one wish list item, let's call it that, for professional development is to learn how to integrate the different tools and resources and content that they have at tier disposal within learning to have real impact on the students. Now following that they are interested in more skill based training. Whether that's about how to use games within instruction, how to identify good high quality digital content. But it starts with that integration piece.
The other thing that we think is really interesting, and, again, these are the voices of the teachers. We had about 41,000 teachers that participated in Speak Up last fall. So this is their views. They are very interested in professional development environments that are close to home. That have a contextual relevancy to them. so whether that is on site at their school, teacher to teacher, peer to peer training, that mentoring and coaching, just in time when they need it, and really, to be able to tie it back to their curriculum, to their school goals, to what the needs are of their student, is what they tell us is the most effective way to think about professional development for the teachers today.
Bob Wise:    So, Julie, what do teachers say is the impact of technology on student learning? What results are they seeing in their own classroom and the benefits to their own productivity and effectiveness?
Julie Evans:    Oh, those are great questions, Bob. And they really get to the heart of the issue here. You know every year we ask teachers exactly that. So what are you seeing as the impact of digital learning on your students and also on your effectiveness as a teacher? Now, of course, teachers continue to talk to us about the fact that the use of different types of digital tools can increase student motivation, engagement with learning, keep students more interested in what they're learning in class. I'm actually more interested in the linkages that teachers are now making to some of the college and career ready skills that we're so interested in. and that, of course, employers and parents are interested in as well.
So we hear teachers talk to us about how the technology allows them the opportunity to help their students develop critical thinking skills. To become good collaborators. To be able to develop their creativity. And to even become self-directed independent learners. And I think that's a very significant impact.
This conversation around global skills – and I know that the alliance has been a leader in this conversation for many years – is equally important to parents. We were so struck last year by the fact that two-thirds of parents told us that their greatest concern about their child's education was that their child was not learning the right skills to be successful in this global information intensive economy. And in fact, three-quarters of those parents said that they felt the best way for their child to develop those skills was, in fact, to regularly use technology during the school day. So linking these global skills to the use of technology is something teachers are becoming more familiar with.
The other thing that was impressive in the data from last year from teachers was this conversation around their own effectiveness. And we all know that the research is very strong in terms of increasing student outcomes and achievement if the teacher is a highly effective teacher. So it was impressive to us that the teachers saw that the use of technology gave them an opportunity to connect with their students, to differentiate instruction. To really get to that personalized learning that has been that goal for so many teachers for so long.
And so very interesting that the teachers are able to make those linkages, connect the dots really, both in terms of student outcomes around global skill development and then also their own effectiveness.
Bob Wise:    So in this tipping point moment with technology, educational technology fast becoming ubiquitous, so many – how do teachers become more comfortable using different technologies in such fast changing environments? And from your work in this area, what have you learned about the adoption process for teachers? What works? What's realistic? And how can school and district leaders best support their teachers in this process?
Julie Evans:    Well, that really is the rub, isn't it, Bob? I mean we can talk about all these fabulous technologies. But what's actually happening in the classroom and how do the teachers become not just comfortable but truly proficient in terms of using these technologies? So in addition to the Speak UP research that we do every year, we've also had the wonderful pleasure for the last seven years working with schools and districts all around the country on the integration of mobile devices, the integration of digital content and really evaluating the efficacy of those tools to be able to drive the types of outcomes that we're looking for.
In addition, and I'm so thrilled about this, we are just finishing up a four year National Science Foundation grant that looked at the readiness of teachers to use digital content. So let's get to the bottom line here. There are some really interesting patterns of adoption that we've observed in our work and continue to work with schools and districts on.
The bottom line though is that it's not a straight line process. What works for one teacher, what works in one school, may not work for another set of teachers or another set of schools. So we need to be very cognizant of the fact that this is a developmental process for teachers and it's a developmental process that takes time. But basically in our work we look at it across three phases. Sometimes those phases equate to school years. Sometimes they don't. In the first phase we see that teachers need time, they need support, to get aware of what the different tools are. Most notably what changes do they need to make to their teaching practice, to their beliefs, to their lesson delivery, to even about the power structure in the classroom to be able to use these technologies effectively? It seems like a simple thing. But that awareness building phase is really the foundation for much greater integration and it takes time to do it and to do it well.
In the second phase what we like to see is where the teachers are doing more integration, adoption we call it, of the different tools into their day to day practice. Now, again, it may still be sporadic. It may just be one curricular unit or we did this one particular lesson and we tried this. But it's the idea, for example, if a teacher is talking with their students about the first _____ _____ rather than writing a paper about it or reading in the textbook about it, what if we went to Google Earth and saw what the terrain was like? What if we actually pulled up some NPR podcasts or maybe listened to some firsthand accounts from military members that were there? Wouldn't that be so much more effective and engaging for the students?
And so for the teacher to try those type of activities requires them to be brave because it's outside of their comfort zone. And in many cases this is not the way teachers were taught in their pre-service education. The most important part of that second phase I believe is that when the teachers get to see how these new learning modalities impact their students, when they can step back and do a reflection of the learning process, that's when they start to build their own value proposition around the benefits of using these technologies.
That then brings us, of course, to the third phase. That's the phase where what I like to see is where the learning and the technology are seamless integrated together. And in fact, the students and the teachers can't see where one starts and one stops. It is all about learning. It's also where we'll hear from the teachers where they will say to me things such as, I can't even remember how I used to teach fractions or how I used to introduce Shakespeare to my students before I had these tools.
At that point we know that we are getting to a much deeper level of integration, much deeper point of learning with the students. And that's the time that we can really start thinking about how do we move even to the next phase. But, again, all of this takes time and it also takes a commitment on the part of the school, particularly the administrator and the personal commitment from the teacher to be able to experiment with some of these things, to be able to reach out and bring other resources in that they need and even to be able to accept that failure, at least in the beginning, may be part of the process.
So it is definitely a process, Bob. But one that we have seen some fabulous results in all across the country when there is that awareness, adoption and then adaptation mindset in place.
Bob Wise:    Thank you, Julie. That's as methodical and well laid out a summary of the process as I think I've ever heard. So you mentioned the support that teachers need. So let's talk about principals. What are the expectations of school principals for the next generation of teachers that they're going to be hiring? And what types of digital experiences or skills do principals want new teachers to have before they walk into their classrooms as first year teachers?
Julie Evans:    You know, Bob, and you've probably been reading the same things that I've been reading as we're getting back to school time. In many parts of the country, most notably here in California, we do have a severe teacher shortage. We're already starting to see the beginnings of it, but I'm anticipating much greater numbers of teachers that are retiring without the numbers of teachers that are coming through the pipeline, the traditional pipelines for preparation.
In addition to the numbers game around shortage though, we also have a crisis in terms of how our teachers are being prepared to be able to take advantage of these digital tools and resources. I am increasingly hearing from school superintendents that they need to remediate their new hire teachers in terms of how to use these digital tools. What their expectations for these teachers are obviously very different in many areas that what is being taught to the pre-service teachers as far as their teacher preparation program.
At Project Tomorrow we were concerned and continue to be concerned about that gap between what's happening in pre-service education and what the needs are, the expectations are at the classroom level in schools and districts for more digitally ready teachers to be hired.
So one of the questions that we ask on our principal survey, it's actually one of my favorite questions cause I think it's so interesting, is that we ask school principals what are the expectations you have for the next hires? The next teachers that you're gonna be hiring out of the teacher preparation programs. What type of experiences do you want them to have in their pre-service program that match up with what your expectations and your needs are?
And so increasingly we are hearing from principals that they want these pre-service teachers to have experience or to learn how to set up a blended learning classroom. How to use student owned devices or mobile devices. How to be able to identify and vet, authentic, the digital resources that they are bringing into the classroom.
You know we know that for a lot of these new teaches that are coming into our schools, probably into our classrooms, these couple weeks as we're going back to school, maybe very savvy with social media from a personal life standpoint. But they don't necessarily know how to use those type of tools or even their mobile device effectively within instruction. Those are the types of things that the principals are interested in. they are particularly interested in making sure that these new teachers not only know how to use these tools in the classroom, but also know how to use these type of tools to foster stronger communication channels with parents and then also with the students themselves. So we have some work to do there.
As I said, in many areas we are finding that the pre-service programs don't match up in terms of the digital skills to what the school principals are desiring. And so we're continuing to work on that. Every other year we do a very special Speak Up survey where we poll pre-service teachers about the types of experiences that they have. And we'll be doing that survey again in the spring as well. Really hoping to try and close this gap.
Bob Wise:    So, Julie, I want you to know that the last ten minutes you've generated a lot of internet interest in your remarks. And so we're getting a lot of questions from webinar participants on whether the research that you've been citing is available online. Where can folks go to find this?
Julie Evans:    Certainly, Bob. One of the things at Project Tomorrow that we are very committed to is sharing the research that we do. Both the research through Speak Up as well as a lot of our efficacy and evaluation studies. And so tomorrow.org, very easy to remember, is our home website. And under the Speak Up banner you'll find a lot of our reports and infographics and other opportunities for folks to read up on some of the research that we've done. Happy to share that always.
Bob Wise:    Thank you very much, Julie. So now let's turn to Matt Baker, a secondary English teacher who has taught for 18 years. He now serves as a literacy coach for Manheim Central Middle School in Pennsylvania and supports the district's transition to using digital tools to advance literacy instruction and outcomes. Matt, my first question, would you set the stage for how this transformation came about? How is technology used to integrate literacy seamlessly throughout rigorous course content?
Matthew Baker:    All right. Thank you. I'm kinda bringing this down to a classroom level now.
Bob Wise:    Let's do it.
Matthew Baker:    My district was one of 54 school districts in Pennsylvania that received a Keystones to Opportunity grant three years ago. Part of the federal striving readers grant. And the idea was to improve literacy in all content areas. So we received nine different modules of professional development over the course of about a year and a half. We received some online training as well. Something called Heat, higher level thinking, engaging students, authentic connections, technology tools. And those were all done collaboratively with people within our building and also remotely with other teachers as well. our administrators come through twice a year now and do Heat observations where they're looking for those higher level questions, engaging kids, how is technology being used, are you making authentic connections? Basically the whole district had this idea we were all thinking literacy in all content areas. What does literacy look like in math and what does it look like in health class? And it's not just an English thing, it's science, it's social studies.
And what came of this is kinda what Pat and Julie were talking about. We need a tool to get this to everyone. And that's where the technology piece came in. we had two teachers in my school, two social studies teachers who piloted a hybrid learning. It's a blended learning model. The first year. And then this year three years later we now have 24 classrooms in our building out of 68 classrooms that will be going to this hybrid blended learning model.
You spoke of administrators, I had a principal and an assistant superintendent who were, we've gotta do this, this is where it's headed. We get these people to pilot it. It looks good. Start talking it up to other teachers. And now teachers are kinda lining up to be able to do this in their classroom.
Bob Wise:    So Julie mentioned, Matt, a real sense of urgency for schools to do a far better job of personalizing learning by understanding what students need to make progress, as well as helping direct them to their own learning. What are examples that you can point to of effective digital practices enabling teachers to be more effective?
Matthew Baker:    Okay. What I thought I'd do is our hybrid learning model, a lot of people are like, what is that? And this – I'll just run through the model and use the tools. Hybrid learning that we do in our school has three rotational groups. There's a direct instruction group that is the teacher working one on one with a small group of students. And at that same time there's a collaborative group, students working together in pairs, groups of three, sometimes a group of seven or eight kids working together on something. And then there's also an independent group working at the same time. So those three things happening at the same time in the classroom and most teachers are looking at that going, oh, my god, how does that work? There's kids that are all doing something different in the room.
Direct instruction, the technology involved with direct instruction might be the teacher up front showing something to kids on a Promethium board or a Smartboard. Introducing a skill to students. It may be, like Julie mentioned, there's a lot of video coming into classrooms. It might be those students watching a video up front and discussing it together. In a collaborative group you've got students working together. They may be creating a presentation, a presi, a PowerPoint. They may be doing a voice thread where they're actually recording their own learning that the teacher can then go back and listen to. So, again, getting away from everything being written. Here's a kid who can record their learning about something that they're doing.
And you've got students working in an independent group where they might be doing that presentation or that voice thread on their own using the computer. They could be over there writing. Sharing something through a Google doc where the teacher then has access to go in and comment to students. You've got students in the collaborative group, if there's a piece of writing, they're collaborating on one another's writing right on the computer where you might a kid typing and another person at the group is commenting on their introductory paragraph at the same time that they're working and they're getting that valuable feedback. The teacher can see all that feedback as well. And each one of those groups kind of works with one another.
I have a math teacher in seventh grade who always starts her kids who are kind of her most advanced kids in the class and she starts them in independent. With the new information. And they start working through problems. Problem solving on their own. And then they rotate to the collaborative group where they kinda sit and they all start talking about their own problems. How did you do on that? What did you do to figure this out? And by the time they get to her in the last station for direct, they come to her with questions. On, we've got this. We figured it all out already. Or, wow, we're all completely lost. And then she spends her time teaching them. And that top group then is being pushed to kind of do their own learning in the classroom. And each one of those groups is about 20 minutes in length.
Bob Wise:    So then, Matt, how has the role of the teacher evolved and how can digital tools increase the relevance and impact of their professional learning?
Matthew Baker:    I think we've gone away from teachers being – somebody in my building calls is the sage on the stage. We've gone away from the teacher, when I came out of college, you knew everything. You had your degree and I knew all this stuff and we were gonna sit down. I was gonna tell you what The Great Gatsby was all about and you were gonna listen and love it.
We've kinda moved away from that now that the teacher is there to use those technology tools to facilitate learning. We do have these things we need to learn. But you're not all gonna necessarily learn it in the same way. And it is a lotta work initially for teachers because they're often – they may not be showing the same video to every kid in the class. Some kids might be clicking on this one and it's a shorter video than these other kids that might watch a longer one. And there are programs out there, Ed Puzzle is one where you can shop the video and make kids stop and respond to something before they're allowed to continue watching the rest of the video.
Lotta work upfront for teachers. But I've had teachers say to me after one – one semester even sometimes of doing this kind of model where they're like, I know my kids better now than I've ever known kids in my classroom. Sometimes it takes me an entire year to get to know them this well. But I'm seeing them in a small group right here in front of me and they can't hide. They can't be that kid that hides in the back corner of the class. I know exactly what they know and what they don't know cause they're right here in front of me and they're constantly sharing information with me all the time.
Bob Wise:    So you remind me of a veteran teacher 30 years, very accomplished teacher who said to me that the hardest thing that she had to learn as she began this process was giving up control. And she didn't mean of the classroom. Not classroom. But of the learning process. Because now the students were often self-directed and she was assisting them as opposed to constantly directing them.
Matthew Baker:    Yeah, I think you're exactly right. And it is – we hear that word control and that's, you have anxiety dreams as a teacher. That dream where your class is completely out of control and you have – everybody's doing everything they're not supposed to. But it is a controlled environment. And it is about, you know 18 to 20 minutes per rotation within the room. Some teachers have even changed that with younger students and said that's not enough time so I do two rotations in a day. And then I do two more the following day and so they have more time. Teachers are able to kind of change that around within the classroom.
And I hear from students. Students like it. Cause they're like, wow, we did so much stuff in class today and it just flew by. Because they were moving. I'm moving off to something else and you're giving me the freedom to either create a presentation for this or I can do this little voice thread, a voiceover for a picture or something like that. Both ways I'm being assessed on my learning and you're giving me that option of doing it in two different ways. And I know when I get around to you in that group if I had problems, you're gonna be there to say, okay, we've got problems. Who else had those problems? And then we're gonna talk through them as opposed to, you're right, you're wrong and now the learning's done. I've failed it and we're moving on to something else.
Bob Wise:    So I just have to tell you all you've sparked a great deal of comment and questions. So let's jump right in. Danny in Washington, DC right here asks what's the greatest impediment to the introduction of new education technology in schools? And I'll do a round robin on this one. Matt, why don't I start with you?
Matthew Baker:    Introduction. Teachers not knowing what to do, which I think Pat and Julie both spoke to that as well. Where a teacher's looking at it going I don't know what to do with is. You know I can check my email. Word documents. What do I do with it once it's in the classroom? And the way our hybrid was set up, those teachers went to training, I think it was like three straight days of a fantastic guy who works at our intermediate unit saying this is what you've gotta do. You've gotta have this digital set of directions each day for students and this is how it has to hall work. Here's a lotta these tools. Pick a couple. Here's how they work.
But I think sometimes it's that it's overwhelming. Because it really is that control issue again. It's three things happening in that classroom. And I'm really only in control of that one up front. And those other kids are having to take care of themselves. That's a difficult task.
Bob Wise:    So, Julie, all the research you've done and shared with us, thoughts on this one?
Julie Evans:    Certainly. And echo a lot of the things that Matt just said. You know overwhelming what we hear from teachers and it's very – it's a guttural thing, to be honest with you, Bob. It's a fear of the unknown. Teachers want to do the very best for their students. I am a huge believer that teachers are caring of their students, they want their students to have the most fabulous futures. And so if they have had success with other methodologies and now we are asking them to change what is their instructional practice, the way they believe is the best way for their students to learn, that's a hard nut to crack for a lotta teachers.
Again, it's coming from a place of wanting to do the best for their students. And so that's where I think that, as I mentioned, developing a personal value proposition where they themselves believe it in their gut again, it becomes an emotional issue, that these type of tools will not only have the same type of impact maybe they've had with their students in the past, if that's been positive, but really give them that opportunity to personalize learning, to differentiate learning, to prepare their students for the future, not just prepare their students to do well today.
And so that takes a different mindset. You know I'm a huge believer in Dwex growth mindset. And so it's really about that mindset and getting over that fear of the unknown. There's all sorts of things that can help support that and make that easier. I also believe that administrative support, as I mentioned before, can be a key part of that equation and helping teachers get to that other side of thinking about it with a different set of values and attitudes.
Bob Wise:    So, Pat, you interact with the education system in many ways. Thoughts on this?
Patrick Finn:    So I think Matt and Julie actually touched on three very interesting items that really goes to that. Control and the master of the classroom has always been the teacher. And when you introduce a new tool that requires change and clearly a lot of stress related to that change. But I think what is starting to happen is the teachers are also seeing the value that the technology could bring if it's integrated correctly. And Julie did a wonderful job going through the three phases that are required, both from how do I teach myself to then how do you eventually integrate.
And Julie made a really critical point that I think Matt demonstrates in what he's doing in Pennsylvania. Which is it's all about personalized training. And so if we can actually use the technology so that we make the teachers comfortable, give up some of the things that were expected of them in the past and utilize the technology for the outcome of personalized training, it becomes a win-win and a value proposition and the whole experience changes.
And so I think some of the best practices and some of the examples that Julie and Matt use really address the control, the mastery, how technology does not need to be feared, it could be an enabler to accomplish that personalized training. And Matt said everybody learns differently. Everybody has a different perspective of how we went through our English class and learned Shakespeare or what have you. And so the great thing about technology is we can bring in those different venues for learning. And the teacher will experiencing something different. The fear of the unknown is clearly there. And the students will have a more educational experience.
Bob Wise:    So Rachel in Utah asked a very critical question. And like a hockey puck I'm just gonna put it out there for whoever wants to skate in first. What are the best ways to evaluate the effectiveness of your technology integration efforts? Our district wants data, numbers, not anecdotes to show its impact. So. Matt, well, Julie, you want to start?
Julie Evans:    I'll take that hockey puck. I'll skate up there for ya, Bob. Since we do a lot of these efficacy studies for schools and districts and have, as I mentioned for about seven years, we do have some very specific things that we look at. And Rachel is absolutely right. For a lot of folks they're looking at whether it's test data or graduation data or grade data. Those can be very good measures. However, I think that only tells part of the picture. It only tells part of the story.
We're spending a lot of time talking with districts about growth. How are you measuring growth, student growth over the year and how can technology enable that? We also don't dismiss the idea around engagement, student motivation, student self-efficacy. And many times that can be anecdotal, but it also can be quantitative. If you have a systematic way of evaluating student engagement and thinking about the different ways of looking at student motivation and student perception of their ability to be successful, you can tie some of that back to the use of technology as well.
The other one that we spend a lot of time, and I mentioned it already, is around teacher effectiveness. Because there is hard evidence there around teacher effectiveness in general as driving student outcomes.
I think that in many ways what has happened with the evaluation efficacy conversation around technology is that we have gotten a little bit too focused on the nouns and not enough on the verbs. And so a little bit too much of how does this product result in X, Y and Z, rather than thinking about the process and how does the technology – and Pat mentioned it – enable different types of learning opportunities. How does it empower students to be self-directed learners? How does it engage students and teachers in different ways of thinking about the learning process?
So I often will tell folks, particularly when we start off doing these efficacy studies, that we are going to pay lip service to the nouns, what are you implementing? Is it tablets? It is digital content? Is it a blended learning model? But really, we're gonna pay more attention to the verbs. The process that's involved with that. And so my recommendation would be to think differently about evaluation and efficacy, but you can definitely bring some interesting outcomes to satisfy the folks that are looking at return on investment and looking at the long term.
Bob Wise:    Matt.
Matthew Baker:    It just made me think of my assistant superintendent said he likes coming into our middle school to walk around cause he said there's always – he said, "you walk by classrooms and you don't see any kids just sitting there like staring at somebody." He said, "You walk around and there's kids and they're huddle around a desk and they're doing something. You know there's kids and they're engaged in things." But I think Julie's right, how do you measure that? You know we don't get a school performance profile score at the end that has engagement in there like – it's hard to measure. It is something you do have to see. You have to get your administrators out there to see it. And teachers are sometimes the best at that. Where they're looking at it going, you know those kids who said, oh, the class went quick, even the teachers are going, whoa, like we're done already. Cause everybody was engaged. I wasn't fighting with this kid over here today cause he was engaged the whole time. I don't have problems with him anymore because he's engaged. He doesn't have time to get in trouble in here. But it's a hard thing for people to measure. That sense of engagement.
Bob Wise:    Well, and I also – come back in about a year for our webinar on digital portfolios and digital forms of measurement. Because I think we're rapidly moving to an era, happily so, where there will be a lot of different ways to provide just that measurement that's being talked about. So Andre in California asked are principals as current with digital tools as younger teachers? And if not, is this a roadblock and how do you address it? Cause we spoke about the principal earlier as being the one – what does the principal want? But are there cases where the principal, where the teacher is actually ahead of the principal? You may want me to pass on this one.
[Cross Talk]
Matthew Baker:    My principal's not watching, right?
Patrick Finn:    You know I would say if you think about the pecking order, in many cases the student is coming more technology literate than anyone else. and if you think about how that has caused a little bit of a reverse role model as the student comes, becoming very technology literate, forcing the educators, the teachers to be technology literate, I think the principals, at least the principals we've talked to is, is very aware of this situation. And they are trying to ensure that they're looking at the data that Julie has mentioned. Looking at things that are happening in other schools. To actually embrace some of the changes. So I wouldn't say roadblocks as much as they're in their self-learning process as well.
And one of the things that we're doing at NCTAF is that next year we'll release a commission report where we're focused on what are the action steps, the policies, the practices, recommendations and how do we do a call for action? Really to support the teachers, the students and the principals to actually create an environment where we're using technology but we're actually creating a collaborative environment for the teachers.
Bob Wise:    Thank you, Pat. My observation is that this is, in each school it's a different interaction and process taking place. And that – but what is happening over time is that each is learning from the other. Thank you for invoking the student. Because the student often is the one leading this.
I do have a question, Matt, for you. I was struck by, as you described the process in your school, and you've obviously changed the traditional model of teaching significantly. Did it require any policy changes in the district? Or was it something that you were – those of you within the school identified and were able to implement without a change in the district policy?
Matthew Baker:    Within the school. The middle school where I work is – I have like the easiest literacy coach job ever cause the people I work with are – they're great. They're the people you toss out ideas to and they're like, let's do that. That sounds great. Let's all try it. But it started – our middle school has 24 classrooms starting. And I think our high school has maybe five. At this point. And that's it. Like the change has happened from within our building.
Policy wise I think there were a lot of people on our school board and stuff who weren't sure what hybrid was after it was piloted for a while, people had to come in and kind of explain to them what it was. But it wasn't a big huge like we've gotta do something. It was different. It was this is a good way to use technology in a classroom, it engages kids. You know we've got some of these tools already. And we've got teachers who are perfectly willing to like put themselves out there or maybe they don't know and they're willing to learn.
And back to principals too, I have a principal who's perfectly willing to say, I have no idea what you're talking about. Tell me about it. Like I don't have to be the one who knows it. You tell me what it is. And if you're really good at it, then I'll direct other people towards you –
Patrick Finn:    Everybody's giving up control.
Matthew Baker:    Because he's not gonna know every single that's happening. I do the same thing as a coach where some of you are like, what is that cool thing? Can I come watch what you're doing cause I've never heard of that before? Like that's kinda how we all have to let go of that a little bit.
Bob Wise:    But the important point I'm hearing from you, Matt, is that in your case at least it wasn't – you didn't have to go to the school board and say, we need X amount of policies changed in order to be able to implement this.
Matthew Baker:    Right.
Bob Wise:    There was a vision. There was a joint decision within the school. And just because sometimes I often – I sometimes hear the refrain, well, we can't do that because policy won't permit us. And maybe sometimes there is a barrier. But in other cases I think that sometimes people perceive that unnecessarily. And so the important thing I always feel is go ahead until somebody tells you you can't and then let's figure out what to do to address that.
So a question from Eric in Indianapolis. One way engagement can be measured is number of discipline referrals dropping. Does this whole value for a school? Julie, you've led us through this so well, any thoughts?
Julie Evans:    Oh, absolutely. You know in our studies we have looked at discipline referrals. We've looked at attendance. You know attendance itself can be very interesting, particularly in some communities where attendance has been a problem. Sometimes having a more engaging learning for the students where they look forward to coming to school actually helps to solve the attendance problem.
You know we all talk about wanting to make sure that these students are well prepared for the future. But of course if the students aren't in the learning environment, either because of discipline problems or because of attendance, they're not getting that sort of an experience. So I do think that that is a valid measurement. It's measurement that we have used ourselves, both the attendance as well as the disciplinary referrals. And we see that schools are very interested in that. Absolutely.
Bob Wise:    So a question from Jake in Memphis. Teachers are the people who must effectively blend high tech tools into their instruction but relatively few of them have much to say about what classroom technology is being purchased. How can teachers be involved in key decisions regarding both hardware and software educational programs?
Julie Evans:    Well, I'll take that one, Bob, just to start. I mean one of the things that we have been doing with the Speak Up research project since 2003 is having an opportunity for students  as well as teachers and parents, to have a greater voice in the technology plans that are happening within their districts. So we have schools and districts all across the country that participate in Speak Up every year and then get back their own local organizational data from us. And in many ways that has changed the formula or the equation in many districts because now teachers do have a voice in what they're thinking about as far as technology.
One of my favorite questions on our Speak Up survey is that where we ask all the respondents, the students, the teachers, the parents, the administrators, librarians, technology coordinators, everyone that we poll, to envision for us their ultimate classroom. What types of digital tools do they think would have the greatest impact on learning? And it's a direct pipeline into understanding where in particular teachers are and their comfort level with using technology. Where have they built that value proposition and what they would like to see within their classroom.
I am so impressed all across the country where folks are taking our Speak Up data and utilizing that to jumpstart new conversations with teachers, as well as with parents and students, about what those ultimate learning environments look like. What types of technology would be the most supportive for what teachers have as goals for their classroom and what parents have as goals, as well as the students themselves.
So I think there is a lot of movement out there. We're happy to be part of that process. But definitely opportunities for teachers to have a greater voice is all part of teacher leadership and something that we hold as very valuable.
Patrick Finn:    Julie that's exactly right. The teachers need to have a voice in order to ensure that the tools they're using create a great teaching and a great learning environment. And where we have found is where teachers have that voice, parents as well have that voice, where the school district or the state would provide a strategy and an architecture and then engage the local talent and the local teachers to actually fill out what their technology plan is. That's where there's been a lot of success. And that's where success can scale because the teachers are then participating in the tools that they can actually use to create deep learning, to create great teaching. That's a win-win as well.
Matthew Baker:    Teachers need ownership. I mean we're teachers. I think a lot of teachers are kinda control freaks themselves. They like – this is my classroom and I get to do what I want. And a lot of times the teacher has ownership of I'm the one who kinda had a say-so in bringing this tool into my classroom. They want to used it. As opposed to, like he said, somebody, here, use this. And this is how you have to use it. It's ownership. And teachers have to speak up. I think sometimes teachers are unwilling to speak up or find that teacher leader who's willing to ask.
Bob Wise:    So this will probably be unfortunately the last question. From Minnesota, teachers are concerned with making sure students are engaging in the content and controlling it. Control with personal devices is still a concern. What are successful teachers doing? How do you – there's a balance here. How do you handle that?
Matthew Baker:    I know in our middle school, like cell phones, smart phones and stuff, we don't use. At this point. Kids, they're turned off. They're put away. If we see them they get taken and parents have to come pick them up. At the middle school. I think at the high school there are some classrooms where kids are able to have them at certain times. But it turns into rules where it has to be sitting on top of the desk so the teacher can actually see it. I have not actually heard of too many places where people have been real effective in using those in a middle school setting at this point.
Patrick Finn:    I think the use of a technology policy that parents and students understand is critical. But the other point is true is if teachers have engaged technology in their classroom where it's effective and they're engaging the students, the time for ineffective use of that technology is eliminated, right? Because they're actually using it as a learning experience and they're learning the good ways to use technology versus the ways that have a negative impact on the student and the school.
Bob Wise:    And that's been true really throughout learning.
Patrick Finn:    Exactly.
Bob Wise:    We've always found ways to distract ourselves.
Patrick Finn:    That's true.
Bob Wise:    So so much – Julie, did you want to jump in?
Julie Evans:    Just a small point on that, Bob, sort of echoing some of Pat's comments. We have seen very effective uses of mobile devices. Even in elementary school. In terms of satisfying some educational needs. But also the teacher being able to make sure they're still managing the class. The secret sauce here folks is you can't overlay mobile devices on old instructional practice. You really need to redesign, reengineer your curricular goals, the way you are approaching, lesson delivery, your whole classroom environment to take advantage of the features and functionality of the devices. To get the impact. And Pat's absolutely right, when I walk into classroom and see students that are highly engaged in the learning process quite often it is through a mobile device. And they don't have time to go and check up on Facebook and see who's doing what or be able to tweet something out because they're so engaged in the learning process. And it really comes back to that role of the teacher and how he or she is setting up their classroom, setting up the learning goals, engaging students in that process and taking advantage of the technology to help facilitate all of that that really makes the difference.
Bob Wise:    Thank you, Julie. Cause one of – saying we believe in strongly is you can't just – you don't put a netbook on top of a textbook and say voila. Technology. You're transforming. Not just simply layering or tweaking.
So this has been phenomenal. And would love to go longer but not able to. But I've got you guys booked I hope for at least two more of these. So joining us – we've run out of time today. But joining us in the studio, and I want to thank you very much is Patrick Finn, senior vice president with Cisco Systems and NCTAF commissioner. Matt Baker, middle school literacy coach from Manheim Central School District in Pennsylvania. And Julie Evans joining us remotely from Irvine, California and chief executive officer from Project Tomorrow.
I want to thank all of you. The panelists and also the participants very much who watched this webinar for joining us today. I apologize we were not able to get all of your questions. But we were able to get to a number of them. And some of them we may try to address independently. Of course this will be archived. You can watch archived video from this webinar at  HYPERLINK "http://www.allfored.org/webinars" www.allfored.org/webinars. The PowerPoint slides from today's webinar should be up by tomorrow morning. Thank you again for joining us and have a great day.
[End of Audio]
Categories:
Uncategorized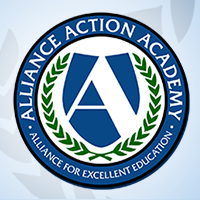 Welcome to the Alliance for Excellent Education's Action Academy, an online learning community of education advocates. We invite you to create an account, expand your knowledge on the most pressing issues in education, and communicate with others who share your interests in education reform.
Register Now
or register for Action Academy below: