Are American Students Prepared For The Global Economy?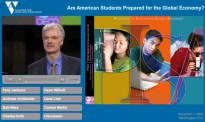 December 7, 2010
2:00 pm – 4:00 pm EDT
Washington, DC
Feature Presentation
Andreas Schleicher, Head of Indicators and Analysis Division, Directorate for Education, Organisation for Economic Co-Operation and Development
Introduction by Tony Jackson, Vice President, Education, Asia Society
Panel Discussion
Charles Kolb, President, Committee on Economic Development
Dane Linn, Director, Education Division, National Governors Association Center for Best Practices
Carmel Martin, Assistant Secretary for Planning, Evaluation, and Policy Development, U.S. Department of Education
Gene Wilhoit, Executive Director, Council of Chief State School Officers
Bob Wise, President, Alliance for Excellent Education
The 2009 Programme for International Student Assessment (PISA) results were released by the Organisation for Economic Co-Operation and Development (OECD) on December 7 in Paris, France. During a live webcast on December 7, Andreas Schleicher of the OECD presented the results of the study including performance results and an analysis of the common elements of high-performing education systems.
PISA is one of the few mechanisms for regularly and directly comparing the quality of educational outcomes in the seventy countries that make up almost 90 percent of the world's economy. PISA measures the capacity of fifteen-year-old students to apply what they have learned in the classroom in order to analyze, reason, and communicate effectively. The major technological, economic, and demographic changes society faces have ignited an awareness of the need to increase America's competitiveness. If America is to improve its capacity to compete in the global knowledge economy, it must equip its education system with the ability to meet the fast-growing demand for high-level skills.
The lessons learned from the PISA results and the OECD analysis of education systems across the globe can, and should, be used to inform American education policy so that the nation's students graduate from high school ready to compete, thrive, and lead in the twenty-first-century global economy.
Following Mr. Schleicher's presentation, a panel of business, state, and national education leaders will examine, with audience participation, the implications for state and federal education policy and what the United States can do to develop a world-class education system for all of the nation's students.
EVENT-DAY MATERIALS
Andreas Schleicher's PowerPoint Presentation (PDF) (This is a very large file and may take longer than normal to download.)
Categories:
Uncategorized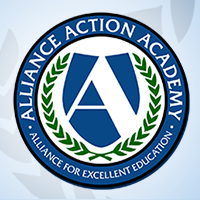 Welcome to the Alliance for Excellent Education's Action Academy, an online learning community of education advocates. We invite you to create an account, expand your knowledge on the most pressing issues in education, and communicate with others who share your interests in education reform.
Register Now
or register for Action Academy below: