Scaling Up Twenty-First-Century Teaching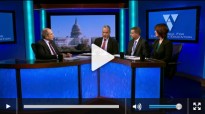 Registration Required
April 10, 2014
4:00 pm – 5:15 pm EDT
The Alliance for Excellent Education and Asia Society Invite You to Attend a Webinar on
Scaling Up Twenty-First-Century Teaching
Panelists
Lisa Clarke, Teacher Ambassador, 2013 Washington Teaching Ambassador Fellow, Office of the Secretary, U.S. Department of Education
Anthony Jackson, PhD, Vice President for Education and Leadership, Asia Society
Lance Menster, Assistant Superintendent of Professional Support and Development, Houston Independent School District
Vivien Stewart, Senior Advisor, Asia Society
Bob Wise, President, Alliance for Excellent Education
Please join the Alliance for Excellent Education and Asia Society for a webinar on scaling up twenty-first-century teaching—the focus of the March 2014 meeting of the Global Cities Education Network (GCEN) in Shanghai. Urban systems across the globe face common challenges in developing effective approaches to professional learning for teachers, including practices that develop students' twenty-first-century skills and global competencies. How can systems build educator capacity to ensure all students attain the high-level competencies essential to succeed in knowledge-based economies, regardless of their cultural or economic background?
Panelists will share insights from the recent GCEN meeting and the International Summit on the Teaching Profession in New Zealand. They will discuss effective approaches to improving the quality and distribution of educators and designing professional learning systems that can transform teaching and spread innovative practices. Bob Wise, president of the Alliance and former governor of West Virginia, will moderate the discussion. Panelists will also address questions submitted by viewers from across the nation.
Support for this webinar comes from the MetLife Foundation.

Register and submit questions for the webinar using the registration form below. After registering, you will receive an email confirmation. Please check your email settings to be sure they are set to receive emails from alliance@all4ed.org.
Please direct questions concerning the webinar to alliance@all4ed.org.
If you are unable to watch the webinar live, an archived version will be available at all4ed.org/webinars usually one or two days after the event airs.
Additional Resources:
>>> HELLO.
I'M BOB WISE, PRESIDENT OF THE
ALLIANCE FOR EXCELLENT EDUCATION
AND FORMER GOVERNOR OF WEST
VIRGINIA.
THANK YOU FOR JOINING THE
ALLIANCE AND ASIA SOCIETY FOR
TODAY'S WEBINAR ABOUT SCALING UP
21st CENTURY TEACHING, THE FOCUS
OF THE MARCH 2014 MEETING OF THE
GLOBAL CITIES EDUCATION NETWORK,
GCEN, IN SHANGHAI.
LIKE MOST OF OUR WEB CASTS THIS
IS AN INTERACTIVE AFFAIR AND WE
RELISH YOUR PARTICIPATION.
IF YOU WOULD LIKE TO ASK
QUESTIONS OF OUR WEBINAR GUESTS,
PLEASE DO SO USING THE FORM
BELOW THE VIDEO WINDOW.
WE WILL TURN TO YOUR QUESTIONS
FROM TIME TO TIME THROUGHOUT
THIS WEBINAR.
ALSO, IF YOU ARE ON TWITTER, WE
ENCOURAGE YOU TO TWEET ABOUT
THIS WEBINAR.
THE GLOBAL CITIES EDUCATION
NETWORK FOR GCEN WAS LAUNCHED BY
ASIA SOCIETY IN 2012.
IT WORKS TO IDENTIFY
INTERNATIONALLY INFORMED
PRACTICES TO TRANSFORM LEARNING
AND ACHIEVE EQUITY.
WE WILL LEARN MORE ABOUT THIS
NETWORK IN A MOMENT.
BUT BEFORE WE BEGIN, I'D LIKE TO
THANK THE METLIFE FOUNDATION FOR
ITS GENEROUS SUPPORT OF THIS
WEBINAR AND ALSO THANK OR
PANELISTS FOR JOINING US TODAY.
WE WILL MEET THEM IN JUST A
MOMENT.
BUT FIRST A LITTLE BACKGROUND.
URBAN SYSTEMS, SCHOOL SYSTEMS
ACROSS THE GLOBE, FACE COMMON
CHALLENGES TO ENSURING THAT ALL
STUDENTS HAVE ACCESS TO HIGHLY
EFFECTIVE TEACHERS.
OUR PANELISTS HAVE RECENTLY
ARRIVED BACK IN THE UNITED
STATES FROM THE GCEN MEETING IN
SHANGHAI AND FROM THE 2014
INTERNATIONAL SUMMIT ON THE
TEACHING PROFESSION HELD IN NEW
ZEALAND.
WE WILL HEAR ABOUT THESE
PROCEEDINGS AND THEIR INSIGHTS
INTO TEACHER DEVELOPMENT AND
PROFESSIONAL LEARNING THAT
ENSURES ALL STUDENTS, REGARDLESS
OF ECONOMIC AND CULTURAL
BACKGROUNDS, CAN ATTAIN THE 21st
CENTURY COMPETENCIES NECESSARY
TO SUCCEED IN A GLOBAL
TECHNOLOGICALLY ADVANCED
ECONOMY.
NOW LET'S MEET OUR DISTINGUISHED
GUESTS.
WE'RE DELIGHTED TODAY TO BE
JOINED BY DR. ANTHONY JACKSON,
VICE PRESIDENT FOR EDUCATION AND
LEADERSHIP AT ASIA SOCIETY.
SEATED NEXT TO TONY IS LANCE
MENSTER, ASSISTANT
SUPERINTENDENT OF PROFESSIONAL
SUPPORT AND DEVELOPMENT WITH
HOUSTON INDEPENDENT SCHOOL
DISTRICT, A MEMBER OF THE GLOBAL
CITIES EDUCATION NETWORK.
AND NEXT TO LANCE WE HAVE LISA
CLARKE.
SHE IS THE 2013 WASHINGTON
TEACHER AMBASSADOR FELLOW WITH
THE OFFICE OF THE SECRETARY AT
THE UNITED STATES DEPARTMENT OF
EDUCATION.
AND JOINING US BY TELEPHONE IS
VIVIEN STEWART, SENIOR ADVISER
WITH ASIA SOCIETY WHO WILL BE
COMING TO US FROM SAN FRANCISCO
VIA LIVE AUDIO LINK.
THIS IS THE UNIQUE PANEL OF
EXPERTS AND PRACTITIONERS WITH
EXTENSIVE KNOWLEDGE OF HOW TOP
PERFORMING SYSTEMS AROUND THE
WORLD IMPROVE STUDENT
PERFORMANCE BY INVESTING IN THE
DEVELOPMENT OF A VIBRANT TEACHER
WORKFORCE.
THEY WORK WITH U.S. SCHOOLS TO
APPLY THE LESSONS FROM HIGH
PERFORMING SYSTEMS TO IMPROVE
21st CENTURY TEACHING AND
LEARNING, PARTICULARLY FOR
STUDENTS FROM DIVERSE ECONOMIC
AND CULTURAL BACKGROUNDS.
AND THEY ARE COMMITTED TO
INTEGRATING THESE
INTERNATIONALLY INFORMED
PRACTICES INTO AMERICAN
EDUCATION TO ENSURE THAT ALL
STUDENTS, ALL STUDENTS, HAVE
HIGHLY EFFECTIVE TEACHERS WHO
ARE CAPABLE OF HELPING THEM
REACH THEIR FULL POTENTIAL.
OUR NATION'S ECONOMIC AND SOCIAL
WELL-BEING DEPENDS UPON
EDUCATING ALL STUDENTS TO THE
HIGHER LEVELS OF LEARNING CALLED
FOR IN THE COMMON CORE STATE
STANDARDS OR COLLEGE AND CAREER
READY STANDARDS, EQUIPPING
CITIZENS WITH COMPETITIVE SKILLS
IS A PREOCCUPATION OF POLICY
MAKERS AS WE LEARN MORE ABOUT
THE PRACTICES OF ELD OCCASION
SYSTEMS THAT PERFORM AT THE
HIGHEST LEVELS ON INTERNATIONAL
ASSESSMENTS, SUCH AS THE PROGRAM
FOR INTERNATIONAL STUDENT
ASSESSMENT, ALSO KNOWN AS PISA.
THIS ASSESSMENT ADMINISTERED TO
15-YEAR-OLDS IN 65 NATIONS
ACROSS THE WORLD MEASURES
STUDENTS' ABILITY TO APPLY DEEP
KNOWLEDGE AND COMPLEX THINKING
TO REAL WORLD PROBLEMS.
THESE DEEPER LEARNING SKILLS ARE
RELIABLE PREDICTORS OF ECONOMIC
AND SOCIAL WELL-BEING FOR BOTH
THE INDIVIDUAL AND THE SOCIETY
AT LARGE.
THE ALLIANCE HAS PROVIDED
EXTENSIVE COVERAGE OF THE
RESULTS OF THE MOST RECENT PISA
THAT SHOW LACKLUSTER PERFORMANCE
POORNT OF THE UNITED STATES.
TO LEARN MORE ABOUT THE PISA, GO
TO THE WEB SITE.
THE LESSONS FROM PISA REVEAL
THAT NATIONS PERFORMING AT THE
HIGHEST LEVEL SUCCEED BECAUSE
THEY EFFECTIVELY ADDRESS
STUDENTS' ECONOMIC AND CULTURAL
DIVERSITY.
THEY DEVELOP HIGH-POWERED
PROFESSIONAL LEARNING SYSTEMS TO
ENABLE TEACHERS TO HELP EACH
STUDENT MASTER ACADEMIC CONTENT
AND ATTAIN A DEEPER LEARNING
COMPETENCY SUCH AS CRITICAL
THINKING AND PROBLEM SOLVING.
THE LESSONS WE LEARN FROM HIGH
PERFORMING NATIONS POINT TO THE
QUALITY OF EDUCATE RS AS THE
MOST IMPORTANT FACTOR IN
PREPARING STUDENTS TO SUCCEED IN
A GLOBAL INNOVATION AGE.
SO NOW LET'S TURN TO OUR
DISTINGUISHED PANELISTS TO FIND
OUT WHAT WE ARE LEARNING FROM
TOP PERFORMING SYSTEMS ABOUT
DESIGNING EFFECTIVE PROFESSIONAL
LEARNING TO ENSURE THAT ALL
STUDENTS DEVELOP THESE CRITICAL
21st CENTURY COMPETENCIES.
DR. ANTHONY JACKSON, TONY, IS
WELL POSITIONED TO GET THIS BALL
ROLLING.
TONY LEADS THE ASIA SOCIETY'S
PARTNERSHIP FOR GLOBAL LEARNING,
A NATIONAL MEMBERSHIP NETWORK OF
PRACTITIONERS AND POLICY MAKERS
DEDICATED TO INTEGRATING
KNOWLEDGE ABOUT HIGH PERFORMING
SYSTEMS INTO AMERICAN EDUCATION.
OVER THE PAST NINE YEARS, HE HAS
LED THE DEVELOPMENT OF A's ARE
AREA SOCIETY'S INTERNATIONAL
STUDIES SCHOOL NETWORK.
THESE ARE PUBLIC SCHOOLS
THROUGHOUT THE UNITED STATES
THAT USE HIGHLY EFFECTIVE
TEACHING AND LEARNING SYSTEMS TO
PREPARE STUDENTS TO BE GLOBALLY
COMPETENT.
TONY, LET'S START, WHY WAS THE
GLOBAL CITIES EDUCATION NETWORK
CREATED?
AND IF YOU COULD, GET INTO WHO
PARTICIPATES AND ALSO HOW THAT
CARRIES FORWARD INTO THE 2014
GCEN MEETING IN SHANGHAI.
>> SURE.
I THINK YOU KNOW, BOB, ASIA
SOCIETY HAS HAD A LONG HISTORY
OF BRINGING DELEGATIONS OF
EDUCATORS FROM THE UNITED STATES
TO ASIA TO LEARN FROM AND WITH
THEM ABOUT THE HIGH PERFORMANCE
SYSTEMS THAT ARE THERE.
THESE ARE REALLY IMPORTANT
OPPORTUNITIES TO IDENTIFY WHERE
THERE ARE COMMONALITIES AND THE
WAY IN WHICH SYSTEMS ARE
APPLYING THEIR KNOWLEDGE AND
RESOURCES TO COMMON PROBLEMS.
BUT WE FELT AS THOUGH THERE WAS
A NEED TO HAVE A MORE PROLONGED
DIALOGUE BETWEEN HIGH
PERFORMANCE SYSTEMS.
THE NETWORK REALLY IS AN ATTEMPT
TO DOCTOR SCHOOL DISTRICTS IN
ASIA AND NORTH AMERICA TO REALLY
HAVE A CHANCE TO DIVE DEEPLY
INTO THE ISSUES THAT ARE COMMON
TO THEM.
SO IT WAS FORMED AS YOU SAID TWO
YEARS AGO.
THE MEMBERS IN NORTH AMERICA ARE
DENVER, HOUSTON, LEXINGTON,
TORONTO AND SEATTLE.
AND THEN IN ASIA WE HAVE
SHANGHAI, HONG KONG, SINGAPORE,
SEOUL AND MELBOURNE, WHICH WE
THINK OF AS PART OF ASIA AND
THEY DO AS WELL I THINK.
THE NETWORK HAS MET THREE TIMES
FORMALLY AS A FULL NETWORK,
FIRST IN HONG KONG AND THEN
SEATTLE AND SINGAPORE.
IT WAS AT THE SINGAPORE MEETING
PARTICULARLY WHEN THE NETWORK
ITSELF DECIDED IT REALLY WANTED
TO HAVE THE OPPORTUNITY TO
REALLY TAKE A DEEP DIVE INTO
THIS ISSUE OF HOW DO EDUCATION
SYSTEMS, URBAN EDUCATION
SYSTEMS, CREATE REALLY HIGH
POWERED EFFECTIVE PROFESSIONAL
LEARNING OPPORTUNITIES FOR
TEACHERS ACROSS THE BOARD TO
SYSTEMICALLY DO THAT?
THAT WAS THE FOCUS OF THE
SHANGHAI MEETING, THE FOCUS OF
THE WORKING GROUP ON SCALING UP
EFFECTIVE TEACHING IN THE 21st
CENTURY.
AND AS A PARTICULAR FOCUS IN
THERE ON HOW SYSTEMS CAN CREATE
THE CAPACITY FOR TEACHERS TO
DEVELOP STUDENTS 21st CENTURY
SKILLS AND GLOBAL COMPETENCIES.
THAT WAS PART OF THE RATIONALE
AS WELL.
IN TERMS OF THE WORKING GROUP
THAT MET IN SHANGHAI, THERE
REALLY ARE THREE MAIN GOALS.
ONE WAS REALLY TO FIND OUT FROM
EACH OTHER WHAT WAYS THEY ARE
TRYING TO CREATE STRUCTURES TO
PROVIDE PROFESSIONAL LEARNING IN
A SYSTEMIC MANNER TO ALL
TEACHERS BUT AGAIN WITHIN THERE,
WHAT ARE THE WAYS PARTICULARLY
TO DEVELOP 21st SENT ARY SKILLS
AND GLOBAL COMPETENIES AND
REALLY USE THAT INFORMATION
GOING FORWARD TO THINK ABOUT HOW
THAT CAN BE USED AND ADAPTED TO
THEIR OWN CITIES.
SO IT IS A WORKING GROUP MEANT
TO GO FORWARD OVER THE NEXT YEAR
OR SO TO REALLY HELP THESE
CITIES THINK THROUGH AND APPLY
WHAT THEY'VE LEARNED TO THEIR
OWN SITUATION.
>> TONY, SHANGHAI, CHINA, WAS A
TOP PERFORMING SYSTEM ON THE
2013 PISA WITH STUDENTS THERE
SCORING NEARLY THREE YEARS OF
SCHOOLING ABOVE MOST OF THE OECD
COUNTRIES, INCLUDING THE UNITED
STATES.
WHAT HAVE YOU OBSERVED IN THE
SHANGHAI SCHOOLS WITH RESPECT TO
STUDENT LEARNING AND TEACHING
PRACTICE, AND WHAT DID YOU AND
THE OTHER GCEN MEMBERS LEARN
ABOUT THE DESIGN AND
IMPLEMENTATION OF QUALITY
PROFESSIONAL LEARNING SYSTEMS?
>> WE LEARNED QUITE A LOT.
I THINK THE BIGGEST TAKE-AWAY
FOR ALL OF US REALLY WAS THAT
SHANGHAI APPROACHES THIS AS A
SYSTEM.
THEY HAVE A COMPREHENSIVE WELL
THOUGHT-OUT SYSTEM FOR PROVIDING
PROFESSIONAL DEVELOPMENT THAT
ASSUMES THAT ALL TEACHERS ARE
LIFELONG LEARNERS.
THAT'S A FUNDAMENTAL ASPECT OF
IT.
TEACHERS DO COME TO THE SYSTEM
WELL TRAINED.
THEY COME FROM PLACES LIKE THE
SHANGHAI UNIVERSITY WHICH WAS
THE ACTUAL HOST FOR OUR MEETING
THERE.
BUT FROM THE FIRST DAY THEY
START TEACHING, THERE ARE
SYSTEMIC WAYS FOR THEM TO
CONTINUE THEIR LEARNING AND TO
CONTINUE TO RISE WITHIN THE
PROFESSION THROUGH VERY DEFINED
CAREER LADDERS.
BUT IN TERMS OF A PARTICULAR
PRACTICE I OBSERVED THAT I THINK
WAS REALLY POWERFUL, I WOULD SAY
THE TEACHING RESEARCH GROUPS
THAT EVERY TEACHER IS INVOLVED
IN WAS REALLY SOMETHING THAT
SEE.
THESE ARE GROUPS OF TEACHERS IN
THE SAME SUBJECT AREA FROM
DIFFERENT GRADE LEVELS ALL
FOCUSED ON IMPROVING THEIR CRAFT
ON THAT PARTICULAR SUBJECT AREA,
AND THE GROUPS ARE REALLY FORMED
TO RELENTLESSLY KIND OF FOCUS ON
IMPROVING THE QUALITY OF
INSTRUCTION.
THAT'S THE KEY.
IT'S INSTRUCTION FOR THOSE
STUDENTS IN THAT SCHOOL.
SO IN THESE GROUPS THE TEACHERS
ARE COLLABORATING CONSISTENTLY,
THEY'RE THINKING ABOUT THE BEST
PRACTICES AND HOW THEY COULD BE
APPLIED TO THEIR SUBJECT AREA.
BUT I THINK THE HALLMARK OF
THESE GROUPS IS THE OPPORTUNITY
TO OBSERVE EACH OTHER'S PRACTICE
AND TO PROVIDE COMMENTS FOR
FEEDBACK.
COMMENTS TO IMPROVE.
WE WERE IN ONE CLASSES ROOM IN A
SECONDARY SCHOOL WHERE THERE IS
ABOUT 30 STUDENTS, WHICH IS
ACTUALLY SMALL FOR A SHANGHAI
CLASSROOM OR CHINESE CLASSROOM
IN GENERAL.
BUT RINGED AROUND THE STUDENTS
WERE AS MANY AS 20 TEACHERS
OBSERVING THAT TEACHER TEACH AND
THEN AFTERWARDS THERE WAS A VERY
WELL ORGANIZED, POLITE BUT VERY
FOCUSED CONVERSATION ABOUT HOW
THE TEACHING PRACTICES CAN BE
IMPROVED.
THERE WAS ALSO CLEARLY EVIDENCE
OF THE GROUP WORKING TOGETHER
BEFORE THE TEACHER TAUGHT THE
LESSON TO HELP KIND OF SHAPE
THAT LESSON GOING IN.
SHE WAS REALLY WELL PREPARED
BASED ON HER OWN EFFORTS AND THE
CAN COLLECTIVE EFFORTS OF
EVERYONE ELSE.
IT WASN'T WHEN WE WEPT IN THERE,
WE SAW VERY GOOD PRACTICE.
KIND OF AN INCREASED LESSON IN
PHYSICS THAT STUDENTS WERE
DEEPLY ENGAGED IN.
THERE WAS A LOT OF COLLABORATION
AMONG STUDENTS.
YOU COULD TELL THOUGH IT WAS
BEING LED BY A TEACHER WHO WAS
VERY WELL PREPARED, AGAIN
THROUGH THE WORK OF HER OWN BUT
ALSO THE COLLECTIVE WORK OF HER
TEACHING AND LEARNING RESEARCH
GROUP.
SO THESE GROUPS PARTICULARLY I
THOUGHT WERE ONE THING THAT I
THINK I WOULD LOVE TO SEE HAVE
HAPPEN HERE IN THE UNITED STATES
MORE AND ELSEWHERE.
>> THANK YOU, TONY.
LET'S TURN TO OUR TWO PANELISTS
WHO PARTICIPATED IN THE GCEN
MEETING IN SHANGHAI.
FIRST IS LANCE MENSTER WHO
REPRESENTED THE HOUSTON
INDEPENDENT SCHOOL DISTRICT AT
THE GCEN MEETING.
LANCE, YOU SUPPORT, DEVELOP AND
OVERSEE PRE-K THROUGH 12th GRADE
DEVELOPMENT.
I THINK YOU WORK WITH A TEAM OF
180 TEACHERS.
WHAT WERE LESSONS THAT YOU TOOK
AWAY FROM THE MEETING THAT HELPS
HOUSTON INCREASE THE
EFFECTIVENESS OF ITS EDUCATORS.
>> ONE OF THE THINGS FIRST OF
ALL IT WAS AN HONOR AND
PRIVILEGE TO TRAVEL TO SHANGHAI
WITH THE COLLEAGUES FROM CITIES
THAT ARE ENGAGED IN THE SAME
KIND OF WORK WE'RE DOING IN
HOUSTON.
CERTAINLY WE'VE MADE A LOT OF
PROGRESS AROUND OUR MODEL AND
PROFESSIONAL DEVELOPMENT FOR
TEACH EVERIES.
YET WE HAVE A LOT OF WORK TO DO
AND LESSONS TO BE LEARNED.
I THINK ONE OF THE THINGS I'D
LIKE TO SORT OF COUCH IN
THINKING ABOUT THIS IS A LESSON
I OBSERVED IN SHANGHAI WHICH
GOES ALONG WITH WHAT TONY WAS
SAYING ABOUT THE TEACHER
RESEARCH GROUPS.
IT WAS A FOURTH GRADE MATH
LESSON, BUT YOU ALMOST COULD
ARGUE I WASN'T QUITE SURE
ACTUALLY IT WAS A MATH LESSON
WAS THE LESSON WAS SO WELL
DESIGNED.
SORT OF THE THEME OF THE
OVERARCHING IDEA OF THE LESSON
WAS DIFFERENT TIMES, DIFFERENT
PLACES, DIFFERENT ACTIVITIES.
WHICH IS VERY DIFFERENT THAN
TYPICALLY WHAT HAPPENS IN A
TYPICAL CLASSROOM WHERE YOU JUST
MIGHT SEE ONE STANDARD OF
TELLING TIME ON A CLOCK.
BUT THIS LESSON WAS WELL THOUGHT
OUT, SEQUENCED AND PLANNED
AROUND STUDENTS WORKING TO TELL
TIME, THEN TAKING A LOOK AT TIME
ZONES, AND THEN APPRECIATING
THIS IDEA OF GLOBAL AWARENESS
AND COMPETENCE OF WHAT STUDENTS
WERE DOING DURING THAT TIME IN
DIFFERENT PLACES.
SO THE LEVEL OF RIGOR AND
UNDERSTANDING WAS SIMPLY
ANAYSING.
THE BEAUTIFUL THING ABOUT THE
LESSON THAT I OBSERVED WAS THIS
PARTICULAR TEACHER'S COLLEAGUES,
EVERY SINGLE TEACHER AROUND HER
AT THAT GRADE LEVEL AND OTHER
GRADE LEVELS OBSERVED THE
LESSON.
AND THE BEAUTIFUL PIECE AFTER
OBSERVING THE LESSON, WE
PARTICIPATED IN A FISH BOWL
WHERE WE OBSERVED EVERY TEACHER
PROVIDE REALLY SPECIFIC TANGIBLE
FEEDBACK THAT WAS POLITE,
GRACIOUS BUT YET REALLY, REALLY
TARGETED AROUND EFFECTIVE
PRACTICE.
I THINK IT'S IMPORTANT TO NOTE
THE LESSON INCLUDED ALL OF THOSE
ELEMENTS FROM STUDENTS WORKING
IN GROUPS, STUDENTS ENGAGED IN
READING, WRITING, SPEAKING AND
LISTENING.
AND ALSO STUDENTS REALLY ENGAGED
IN CRITICAL THINKING,
CREATIVITY, AND LOTS OF
COMMUNICATION.
SO AS I THINK ABOUT THE WORK
WE'RE DOING IN HOUSTON, IN
SCALING THIS WORK UP, THE NOTION
OF CREATING THAT KIND OF
RELATIONSHIP AND COLLABORATION
AMONG TEACHERS AT EVERY CAMPUS
THAT WE HAVE AROUND EFFECTIVE
LESSON PLANNING, IT DELIVERY OF
INSTRUCTION AND GIVING FEEDBACK
IS A BIG TAKE-AWAY.
THE MODEL IN SHANGHAI AROUND
IN-HOUSE PROFESSIONAL
DEVELOPMENT I THOUGHT WAS
REALLY, REALLY SIGNIFICANT.
TOO OFTEN PROFESSIONAL
DEVELOPMENT IS TOECH TEACHERS
LEAVING THEIR CLASSROOMS TO DO
SOMETHING OUTSIDE OF THE SCHOOL
DAY.
THE MODEL IN SHANGHAI IS
BRINGING PROFESSIONAL
DEVELOPMENT TO TEACHERS IN THEIR
CLASSROOM, TO SCHOOL AS A PART
OF GRADE LEVEL RESEARCH GROUPS
AND PROFESSIONAL LEARNING
COMMUNITIES.
AND ALSO WHOLE SCHOOL STAFF
DEVELOPMENT.
AND A KEY PIECE IS THAT THE
SCHOOL LEADER IS A PRIMARY
FACILITATOR OF PROFESSIONAL
LEARNING ALONG WITH TEACHER
LEADERS AND THE TEACHERS
THEMSELVES.
SO REALLY BUILDING THAT INTERNAL
CAPACITY FOR TEACHERS TO PLAN,
FACILITATE, GRADE INSTRUCTION
AND TO GIVE EACH OTHER FEEDBACK
ONGOING.
>> SO SOME MIGHT SAY SHANGHAI,
CHINA, HOUSTON, TEXAS, A LOT OF
CULTURAL DIFFERENCE, A LOT OF
OBVIOUSLY HISTORICAL DIFFERENCES
AND SO ON DO THESE LESSONS AND
OBSERVATIONS TRANSFER?
WHAT YOU SAW IN SHANGHAI YOU'RE
ABLE TO APPLY IN HOUSTON IT?
>> I THINK THERE'S NO QUESTION.
WE'RE DOING MORE AND MORE
INSTRUCTIONAL COACHING AND
CAMPUS BASED PROFESSIONAL
LEARNING WITH TEACHERS IN THE
CLASSROOMS.
MY BIG LESSON AROUND THE MODEL
IN SHANGHAI — AS I THINK ABOUT
THE SYSTEMS WE CREATE, WE HAVE
LOT OF SCALING UP IN ORDER TO
SYSTEM ATIEZ THAT IN HOUSTON.
WHERE WE HAVE POCKETS OF THAT
WORK HAPPENING AND SURELY AS I
THINK ABOUT OUR FUTURE AND THE
WORK THAT WE'RE DOING, HOW DO WE
SCALE THAT UP TO MAKE THAT MORE
SYSTEMIC ACROSS OUR DISTRICT?
>> NOW IF WE HAVE A CHANCE TO
TALK MORE, I KNOW YOU'VE ALREADY
IMPLEMENTED A NUMBER OF CHANGES
THAT ARE LEADING THE GREATER
TEACHER EFFECTIVENESS IN
HOUSTON.
LET'S TURN TO VIVIEN STEWART,
SENIOR ADVISER WITH ASIA
SOCIETY, PATIENTLY WAITING IN
SAN FRANCISCO, JOINING OUR
CONVERSATION VIA TELEPHONE.
VIVIEN, YOU HAVE LED THE
DEVELOPMENTS OF ASIA SOCIETY'S
PROGRAMS AND CONTINUE TO PLAY A
ROLE ON HOW TO IMPROVE — I
THINK YOU HAVE MORE FREQUENT
FLIER MILES THAN ANYBODY I KNOW.
IN SHANGHAI, WHAT INSIGHTS DO
YOU COME AWAY WITH IN REGARD TO
HOW HIGH PERFORMING SYSTEMS
SCALE UP 21st CENTURY TEACHING?
>> WELL, I THINK THAT TONY AND
LANCE HAVE ALREADY GIVEN A VERY
GOOD DESCRIPTION OF THE TEACHING
AND RESEARCH GROUP SO I MIGHT
JUST NAIK A COUPLE OF ADDITION A
COMMENTS.
BY THE WAY, THESE KIND OF
TEACHING AND RESEARCH GROUPS
EXIST IN MANY OF THE EAST AND
SOUTHEAST ASIAN COUNTRIES DOING
WELL ON PISA, JAPAN, KOREA,
SINGAPORE, FOR EXAMPLE.
IT'S NOT JUST IN SHANGHAI, AND
IT MAY BE ONE OF THE REASONS WHY
ALL OF THE COUNTRIES HAVE HIGH
PERFORMANCE.
I THINK IN SHANGHAI THEY'VE
TAKEN IT TO A REALLY HIGH ART.
BUT JUST PICKING UP ON LANCE'S
POINT ABOUT SCALE-UP, THE
SUPPORTS FOR TEACHERS ARE VERY
IMPORTANT, BUT IN ORDER TO MAKE
THIS SOMETHING SYSTEMIC, YOU
ALSO NEED TO HAVE INCENTIVES FOR
TEACHERS.
THAT'S WHERE THE CAREER LADDER
HES COME IN.
SO FOR EVERY TEACHER, I THINK
THERE ARE ARE FOUR BROAD RUNGS
IN SHANGHAI WHICH ARE DIVIDED
INTO SUBSTEPS.
IN ORDER TO MOVE UP THOSE STEPS
WITH INCREASING COMPENSATION,
YOU HAVE TO NOT ONLY PARTICIPATE
IN PROFESSIONAL DEVELOPMENT, YOU
HAVE TO MENTOR YOUNGER TEACHERS,
YOU GITT REWARDED FOR BRINGING
INNOVATIONS INTO SCHOOLS.
AND THE FURTHER UP THE LADDER
YOU GO, THE MORE SENIOR YOU ARE,
THE MORE YOU PLAY A ROLE NOT
JUST IN YOUR OWN SCHOOL BUT WITH
RESPECT TO OTHER SCHOOLS.
SO THE TOP TEACHERS IN SHANGHAI
PLAY A ROLE ACROSS THE SYSTEM IN
SPREADING INNOVATION AND BEST
PRACTICE, AND THEY HAVE BEEN
ASKED PARTICULARLY TO WORK WITH
LOWER PERFORMING SCHOOLS.
SO THAT THE QUALITY OF THE
BOTTOM SCHOOLS IN SHANGHAI HAVE
COME UP A LOT.
THEY DON'T HAVE NEARLY AS MUCH
VARIATION BETWEEN THE TOP
PERFORMERS AND THE BOTTOM
PERFORMERS AS YOU SEE IN SCHOOL
DISTRICTS IN MOST PARTS OF THE
WORLD.
SO THE INCENTIVES, THE CAREER
LADDERS LINKED TO THE TEACHING
AND RESEARCH GROUPS IS VERY
IMPORTANT.
AS IS THIS NOTION OF TRYING TO
CREATE CONSISTENCY OF HIGH
QUALITY INSTRUCTION ACROSS THE
WHOLE SYSTEM, NOT JUST WITHIN
ONE SCHOOL.
ONE THING THAT'S CRITICAL IN
ENABLING SHANGHAI TO DO THIS,
AND IT'S SOMETHING WE HAVE TO
THINK VERY HARD ABOUT, IS THE
USE OF TIME.
TEACHERS IN SHANGHAI DON'T TEACH
NEARLY THE NUMBER OF — THEY
WORK THE SAME NUMBER OF HOURS,
ROUGHLY, AS AMERICAN TEACHERS
BUT THEY'RE NOT IN FRONT OF
CLASSROOMS FOR NEARLY AS MANY
HOURS.
AND THE SCHOOLS ARE DELIBERATELY
ARRANGED SO THAT THERE CAN BE
THIS DAILY, WEEKLY, SORT OF DAY
IN/DAY OUT CONTINUOUS
IMPROVEMENT SYSTEM.
THEIR TRADE-OFF IS TO HAVE
LARGER CLASS SIZES IN ORDER TO
DO THIS.
I THINK THERE ARE A NUMBER OF
DIFFERENT WAYS IN WHICH WE CAN
RECONFIGURE SCHOOLS TO HAVE MORE
TIME FOR PROFESSIONAL
DEVELOPMENT, BUT THAT'S A KEY
PART OF APPLYING THE LESSONS,
ADAPTING THE LESSONS FOR THE
U.S.
>> THANK YOU, VIVIEN.
TONY, IS THERE A WAY TO REALLY
ENCAPSULATE OR SUMMARIZE THE
CHARACTERISTICS OF EFFECTIVE
PROFESSIONAL LEARNING BASED ON
THE BEST PRACTICES FROM THE TOP
PERFORMING SYSTEMS THAT YOU
OBSERVE AROUND THE WORLD?
>> I TRY TO ACTUALLY DO THAT IT
AND CREATE A LIST.
FOR WHAT IT'S WORTH, I'LL GO
THROUGH THIS QUICKLY.
I WAS TRYING TO SORT OF
SUMMARIZE.
I WOULD SAY THE FIRST THING
WE'VE ALL TOUCHED ON IS THAT
EVERY TEACHER SHOULD BE
CONSISTENTLY INVOLVED IN
COLLABORATION WITH OTHER
TEACHERS AIMED AT IMPROVING
PRACTICE IN THAT SCHOOL.
WE'VE HEARD THAT THAT KIND OF
LEARNING NEEDS TO BE STRUCTURED,
FACILITATED BY A GOOD LEADER,
AND WE CERTAINLY SAW THAT IN
SHANGHAI.
AGAIN, I THINK WE HEARD ABOUT
HOW IT'S WORKING IN OTHER
CITIES, INCLUDING SEATTLE, FOR
EXAMPLE, WHERE THEY'VE
INSTITUTED PROFESSIONAL LEARNING
COMMUNITIES TO REALLY IMPROVE
PRACTICE THERE.
ANOTHER KEY POINT IS THAT IN
ADDITION TO THAT ON-SITE
PROFESSIONAL LEARNING, ABOUT
HALF OF THE LEARNING IN SHANGHAI
SYSTEM OCCURS WITHIN SCHOOLS BUT
THERE IS ANOTHER HALF PROVIDED
BY THE DISTRICT ITSELF AND BY
UNIVERSITIES.
SO TO COMPLEMENT WHAT HAPPENS IN
SCHOOLS, YOU HAVE — TO REALLY
KIND OF PARTICULARLY INTRODUCE
NEW CURRICULUM OR SIGNIFICANT
CHANGES WITHIN THE SYSTEM THAT
CAN THEN BE BORN AND THOUGHT
ABOUT AND WORKED ON IN THE
WORKING GROUPS WITHIN THE
SCHOOLS.
WE ALSO SAW AND HEARD ABOUT THAT
KIND OF REALLY WELL THOUGHT-OUT
LONG-TERM — IN HOUSTON WHERE
YOU ALL HAVE DONE A LOT OF WORK
AROUND DEVELOPING TEACHERS'
CAPACITY FOR THE ONE-TO-ONE
COMPUTING PROGRAM THEY WERE
DEVELOPING THERE THAT I'M SURE
YOU'LL MAYBE SPEAK MORE ABOUT.
WE ALSO, AGAIN, AS VIVIEN
POINTED OUT, A THIRD KEY LESSON
IS THERE HAS TO BE TIME FOR THIS
WORK.
YOU CAN'T GET THERE FROM HERE
UNLESS YOU HAVE THE TIME TO DO
THIS KIND OF PROFESSIONAL
LEARNING.
AS VIVIEN MENTIONED, TEACHERS IN
SYSTEMS IN ASIA OFTEN DO TEACH
LESS BUT DON'T WORK LESS.
THEY JUST HAVE MORE TIME FOR
COLLABORATION.
THERE HAS ACTUALLY ALSO, THOUGH,
BEEN SOME STUDIES DONE IN THE
UNITED STATES ABOUT HOW IN OUR
CONTEXT WE CAN FREE UP THAT KIND
OF TIME AS WELL.
IT ISN'T AS THOUGH THERE'S ONLY
ONE WAY TO DO THIS.
THERE ARE WAYS TO CREATE TIME
FOR PROFESSIONAL LEARNING THAT I
THINK WE NEED TO PAY SIGNIFICANT
ATTENTION TO.
AGAIN, AS VIVIEN MENTIONED,
TEACHERS PROFESSIONAL LEARNING
IS INCENTIVIZED OVER TIME WITH
THE CAREER LADDERS.
I THINK AS SHE MENTIONED IT'S
REALLY IMPORTANT TO POINT OUT
THAT ONE OF THE WAYS IN ADDITION
TO THE IT DATE IT AT THAT
PROFESSIONAL LEARNING THAT
PROFESSIONALS RISE UP IS THAT
THEY ARE OFTEN ASKED TO SHOW
THEIR EFFECTIVE PRACTICE,
PARTICULARLY IN THE SCHOOLS THAT
HAVE THE HIGHEST PROPORTION OF
STUDENT WHOZ MAY BE AT MORE
RISK.
SO THE SYSTEM ITSELF
INCENTIVIZES TOECHERS TO RISE UP
IN THEIR OWN PROFESSION BY
HELPING AND BEING EFFECTIVE IN
THE SITUATION THAT'S ARE MOST
CHALLENGING, IF YOU WILL, AND
WHERE THE BENEFIT CAN BE MOST
REALIZED.
THERE IS ALSO CLEARLY ANOTHER
POINT IN EFFECTIVE SYSTEMS A WAY
TO INCENTIVIZE THE RECRUITMENT
AND SELECTION OF A VERY
EFFECTIVE TEACHERS TO COME INTO
THE SYSTEM FROM THE BEGINNING.
SINGAPORE HAS A GREAT SYSTEM.
BUT WHAT YOU OFTEN SEE IS IN THE
EAST ASIAN SYSTEMS PARTICULARLY
WE NOTICE IT IN SHANGHAI,
TOECHERS COME INTO THE
PROFESSION WITH A DEGREE IN THE
SUBJECT THAT THEY'RE TEACHING.
THEY HAVE DEEP CONTENT
KNOWLEDGE, INCLUDING ELEMENTARY
SCHOOLTEACHERS.
THEY'RE ABLE TO REALLY MASTER
THE CONCEPTS AND TEACH FROM A
DEPTH OF KNOWLEDGE THAT'S REALLY
QUITE IMPORTANT.
THINK I THAT'S SOMEWHAT OF A
DIFFERENCE IN OUR SYSTEM HERE.
THEN THERE'S ALSO AGAIN
MENTORING AND INDUCTION
PROCESSES THAT LET NO TEACHER
FALL BEHIND, IF YOU WILL, TO
MAKE SURE THEY'RE COMING INTO
THE PROFESSION, STAYING IN THE
PROFESSION AND BEING WELL
TRAINED.
THE PARTNERSHIPS THAT SCHOOLS IN
THE SYSTEM HAVE WITH
UNIVERSITIES IS ALSO I THINK A
KEY POINT.
AND THESE ARE PARTNERSHIPS THAT,
AGAIN, IN ONE WAY IT IS WHEN
TEACHERS ARE PROVIDING
PROFESSIONAL DEVELOPMENT THROUGH
UNIVERSITY CONNECTIONS BUT ALSO
WHAT WE OBSERVED IN THE SCHOOLS
IN SHANGHAI WERE RESEARCHERS IN
CLASSROOMS DOING RESEARCH THAT'S
IMMEDIATELY OR SOON VERY USEFUL
IN A PRACTICAL SENSE TO THAT
SCHOOL AND THEIR WORK.
SO THAT CONNECTION OF BEING A
LEARNING PARTNER AND HELPING
IMPROVE THE SCHOOL ON KIND OF A
REALTIME BASIS IS REALLY AN
IMPORTANT ASPECT I THINK OF HOW
UNIVERSITIES COULD PARTNER AND
HAVE BEEN PARTNERING WITH
SCHOOLS IN ASIA AND IN SOME
INSTANCES IN THE U.S. BUT LESS
SO HERE I THINK THAN OTHER
PLACES.
TWO OR THREE OTHER QUICK POINTS,
ANOTHER REALLY INTERESTING
ASPECT I THINK OF VERY POWERFUL
SCHOOL DISTRICTS IS THAT THEY
ARE LEARNING DISTRICTS
THEMSELVES.
IT'S NOT JUST OF THE TEACHERS
ENGAGED IN NETWORKS BUT MIDDLE
MANAGERS AND PRINCIPALS AND THE
SUPERINTENDENTS THEMSELVES ARE
INVOLVED IN LEARNING
OPPORTUNITIES ON A CONSISTENT
BASIS.
SO THEY HAVE PLACES TO BRING
THEIR PROBLEMS OF PRACTICE TO
DISCUSS WITH THEIR COLLEAGUES
AND HOPEFULLY SOLVE THOSE.
TORONTO HAS A MAGNIFICENT SYSTEM
REALLY OF PROFESSIONAL LEARNING
COMMUNITY UP AND DOWN THE
SYSTEM.
THAT'S THE WAY IN WHICH IT
CONTINUES TO LEARN AND USE DATA
AND BRING THAT FORWARD IN WAYS
THAT ARE VERY POWERFUL.
TWO MORE POINTS.
THE SCHOOL SYSTEM, EFFECTIVE
SCHOOL SYSTEMS SUPPORT AND
INCENTIVIZE AND REWARD EFFORTS
TO CREATE AND TEST INNOVATIONS
BY TEACHERS.
IN OTHER WORDS, THEY INCENTIVIZE
TEACHERS TO TAKE THOUGHTFUL
RISKS WITH THEIR STUDENTS IN
TOMORROWS OF IMPROVING THEIR
PERFORMANCE AND QUALITY OF
TEACHING.
THERE'S THAT KIND OF CULTURE.
THE SCHOOL SYSTEM'S ROLE IS TO
MAKE SURE THOSE TESTS,
INNOVATIONS, IN FACT WORK, BUT
WHEN THEY DO TO SCALE THEM UP,
MAKE SURE THEY'RE AVAILABLE TO
ALL THE TEACHERS IN THE SYSTEM,
AS KIND OF A REPERTOIRE.
THE EVALUATION SYSTEM, THE FINAL
POINT I'LL MAKE, WHICH IS ON
EVERYBODY'S MIND, IN MANY
PLACES, THE EVALUATION SYSTEM OF
TEACHERS IS CERTAINLY FOR
ACCOUNTABILITY BUT IT'S REALLY
DIRECTED TOWARDS PROVIDING
INFORMATION THAT'S USEFUL FOR
TEACHERS TO IMPROVE THEIR
TEACHING.
IT'S FEEDBACK TO IMPROVE THE
QUALITY OF THEIR LEARNING AND
THEIR TEACHING.
SO, AGAIN, IT'S FOR
ACCOUNTABILITY BUT ASSESSMENT,
EVALUATION FOR LEARNING.
THAT'S A REALLY KEY DIFFERENCE.
I THINK HONG KONG IS REALLY AN
EXAMPLE HERE WHERE THEY'VE GOT A
MULTI-TIERED EVALUATION SYSTEM
THAT REALLY IS GEARED TOWARDS
ALWAYS PROVIDING INFORMATION
THAT'S USEFUL TO TEACHERS IN
THEIR PRACTICE IN REALTIME.
>> SO I WANT TO COME BACK TO
THIS, I DO RECALL YOU TALKED
ABOUT MORE TIME FOR
COLLABORATION AND REFLECTION.
I REMEMBER VISITING SCHOOLS IN
SINGAPORE, AND THERE WAS
ACTUALLY A ROOM IN ONE OF THE
SCHOOLS WHICH WAS DESIGNATED AS
THE TEACH LESS/LEARN MORE WHERE
TEACHERS WOULD GO AND REFLECT ON
PRACTICE AND COLLABORATE WITH
ONE ANOTHER.
>> YES.
>> SO THANK YOU, TONY.
I'M DELIGHTED NOW TO BRING LISA
CLARKE IN.
AS WE MENTIONED EARLIER, LISA IS
THE 2013 WASHINGTON TEACHER
AMBASSADOR FELLOW WITH THE
OFFICE OF THE SECRETARY AT THE
UNITED STATES DEPARTMENT OF
EDUCATION.
SHE IS A SOCIAL STUDIES TEACHER
AT KENT MERIDIAN HIGH SCHOOL IN
KENT, WASHINGTON, AND SHE ALSO
IS A NATIONAL BOARD CERTIFIED
TEACHER.
IN HER TEACHING PROFESSION AND
PRACTICE, HER PASSION FOR EQUITY
AND SOCIAL JUSTICE HAS LED TO
HER CURRENT ROLE AS A WASHINGTON
FELLOW.
LISA IS THE WASHINGTON
AMBASSADOR FELLOW, YOU TRAVEL
WIDELY ACROSS THE UNITED STATES
TO SEE SCHOOLS AND VISIT WITH
TEACHERS AND TALK WITH THEM.
SO WHAT HAVE YOU SEEN THAT
RESONATES WITH THE DEFINING
DIMENSIONS OF EFFECTIVE
PROFESSIONAL LEARNING THAT TONY
HAS SHARED FROM THE GCEN
MEETING?
>> THANKS SO MUCH FOR INVITING
ME TO THIS CONVERSATION TODAY.
I THINK ONE OF THE FIRST THINGS
THAT I WANTED TO SHARE IS THAT
THIS POSITION AS A TEACHING
AMBASSADOR FELLOW IS SOME OF THE
BEST PROFESSIONAL LEARNING I'VE
HAD THE OPPORTUNITY TO ENGAGE
IN, IN PART BECAUSE WHAT I'M
GETTING TO DO IS TRAVEL AROUND
THE COUNTRY AND MEET WITH OTHER
TEACHERS AND TO LEARN WHAT'S
WORKING AND WHAT THEY'RE
STRUGGLING WITH.
AND IF I WERE TO HAVE MAPPED OUT
WHAT I'VE BEEN HEARING FROM
TEACHERS, IT MIRRORS WHAT BOTH
OF YOU HAVE BEEN SHARING ABOUT
WHAT YOU'VE LEARNED FROM THESE
HIGH PERFORMING SYSTEMS.
SO ONE OF THE THINGS WE'VE BEEN
HEARING A LOT FROM TEACHERS IS
THE IMPORTANCE OF TIME.
AND THIS HAS REALLY BEEN COMING
UP IN OUR CONVERSATION.
SO TIME IN A COUPLE OF DIFFERENT
WAYS.
AND MAYBE IF I COULD BACK TRACK
FOR A SECOND AND JUST SAY THAT I
THINK THAT WE ARE — I SORT OF
FEEL LIKE WE'RE AT A MOMENT IN
AMERICAN EDUCATION THAT KIND OF
FEELS LIKE THE BEGINNING OF A
DICKENS NOVEL.
IT COULD BE POTENTIALLY THE
WORST OF TIMES OR THE BEST OF
TIMES.
I THINK THERE'S A LOT OF HOPE IN
TERMS OF COMMON CORE.
AND COLLEGE AND CAREER READY
STANDARDS.
I THINK IT'S WHAT'S BEST FOR OUR
CHILDREN.
ONE OF THE CHALLENGES THAT WE
SEE IS SUPPORTING OUR TEACHERS
AND HELPING OUR STUDENTS GET
THERE.
SO I REALLY APPRECIATE THE
CONVERSATION FOCUSED ON
PROFESSIONAL LEARNING BECAUSE I
FEEL THAT TEACHER EVALUATIONS
AND COMMON CORE AND COLLEGE AND
CAREER READY STANDARDS ARE THE
SERUM.
WE HAVE POTENTIALLY THE
MEDICINE, BUT WHAT WE'RE REALLY
NEEDING TO WORK ON IS THE
SYRINGE.
IF WE'RE NOT THINKING ABOUT
PROFESSIONAL LEARNING — AND
PROFESSIONAL LEARNING FOR
SYSTEMS, NOT JUST FOR INDIVIDUAL
TEACHERS — THIS COULD GO A
WHOLE OTHER DIRECTION.
SO I'D LIKE TO DIVE A LITTLE
DEEPER INTO THE TIME
CONVERSATION BECAUSE I THINK
THAT TIME SURFACED THE NEED FOR
MORE TIME SURFACES FOR TEACHERS
IN DIFFERENT WAYS.
TIME FOR COLLABORATION BUT ALSO
TIME TO REALLY APPLY AND REFLECT
ON WHAT THEY'RE LEARNING.
SO IN SOME PLACES WHERE WE SEE
FOLKS DOING JOB EMBEDDED
PROFESSIONAL LEARNING,
OFTENTIMES IT JUST MEANS THAT
THE TIME TO GO TO A SESSION IS
CARVED OUT IN A TEACHER'S DAY
AND NOT NECESSARILY THAT WE HAVE
THE TIME TO APPLY AND REFLECT
AND CONTINUOUSLY IMPROVE.
SO, YES, PLEASE, MORE
PROFESSIONAL LEARNING WITHIN THE
SCHOOL DAY OR THE WORK DAY, BUT
ALSO TO HAVE PROFESSIONAL
LEARNING THAT IS ONGOING WHERE
TEACHERS CAN REALLY APPLY AND
REFLECT ON WHAT THEY'RE WORKING
ON.
>> SO I'M STRUCK BY SOMETHING
THAT — A TERM EACH OF YOU HAVE
USED MOAT OF THE TIME, AND THAT
IS PROFESSIONAL LEARNING VERSUS
PROFESSIONAL DEVELOPMENT.
I DON'T THINK THAT'S BY
ACCIDENT.
COULD YOU TALK ABOUT THE
DIFFERENCE AND WHAT PARTICULARLY
YOU OBSERVED IN OTHER NATIONS,
HIGH PERFORMING NATIONS.
>> I'LL JUST MENTION THAT I
THINK IT'S A CULTURAL ATTITUDE
TOWARDS TEACHING THAT, AS I
SAID, YOU'RE A LIFELONG LEARNER
AND THAT IT IS AS MUCH YOUR ROLE
TO CONTINUE TO LEARN AND TO
TEACH CHILDREN BUT ALSO TEACH
OTHER ADULTS AS IT IS IN ANY
THING ELSE.
IT IS SORT OF AN INGRAINED
NOTION THAT THE ROLE OF A
TEACHER IS TO BE A CONTINUOUS
LEARNER AND TO BE ABLE TO APPLY
THAT LEARNING IN A REFLECTIVE
WAY THAT AS LISA MENTIONED TO
THEIR PRACTICE.
SO I JUST THINK IT'S SORT OF IN
THE DNA NOW OF THESE SYSTEMS,
AND I THINK THERE'S A YEARNING
FOR THAT TO BE PART OF OUR DNA
HERE IN THE U.S. AS WELL.
IT ISN'T A FOREIGN CONCEPT BY
ANY STRECH.
IT'S SOMETHING I THINK ALL TEACH
HES WOULD LOVE THE OPPORTUNITY
TO BE PROFESSIONAL LEARNERS ALL
THE TIME IN ANY PLACE.
>> LANCE, YOU RUN THE
PROFESSIONAL DEVELOPMENT FOR ONE
OF THE NATION'S LARGEST SCHOOL
DISTRICTS.
OR PROFESSIONAL LEARNING.
AND WE WERE TALKING EARLIER, AND
I KNOW THAT YOU'VE INTRODUCED
GREAT CHANGES IN THAT STRUCTURE.
COULD YOU TALK A LITTLE BIT
ABOUT THAT AND HOW IT MAY TIE TO
THE LESSONS FROM CHANGE SHY,
CHINA, OR OTHER HIGH PERFORMING
NATIONS.
>> YEAH.
ONE THING THAT'S INTERESTING, SO
PREVIOUSLY THE PROFESSIONAL
SUPPORT AND DEVELOPMENT
DEPARTMENT IN HOUSTON USED TO BE
CALLED PROFESSIONAL DEVELOPMENT
SERVICES.
ESSENTIALLY FOUR YEARS AGO WE
CHANGED THAT AROUND A PARADIGM
SHIFT ABOUT WHAT WE MEAN AROUND
PROFESSIONAL LEARNING.
AND THIS NOTION OF TEACHERS
ENGAGED IN LEARNING AND
REFLECTION THAT RESULTS IN A
CHANGE IN PRACTICE AND
ULTIMATELY DIFFERENT OUTCOMES
FOR KIDS.
WHEREAS I THINK PROFESSIONAL
DEVELOPMENT GIVES THIS IDEA THAT
YOU GO TO SOMETHING AND ALL OF A
SUDDEN YOU'VE MADE SOME
TRANSFORMATION IN WHAT AND HOW
YOU'RE GOING TO TEACH THE VERY
NEXT DAY.
BUT THAT PROFESSIONAL LEARNING
IS AN ONGOING PROCESS.
>> YOU MEAN FIVE HOURS WITH 300
TEACHERS IN THE HIGH SCHOOL GYM
DOESN'T DO IT?
>> DOESN'T DO IT.
DOESN'T DO IT.
WE KNOW IT, And WE NEED TO STOP
DOING IT WHEREVER THAT'S
HAPPENING.
BUT JUST A LITTLE BIT ABOUT
HOUSTON ITSELF SO YOU HAVE
CONTEXT.
IT'S THE LARGEST SCHOOL DISTRICT
IN TEXAS AND THE SEVENTH LARGEST
HERE IN THE UNITED STATES.
AND WE'RE JUST OVER 275 SCHOOLS
IN OUR CITY WITH A STUDENT
POPULATION OF OVER 200,000.
FRANKLY, WE ACTUALLY GREW THIS
PAST YEAR BY TAKING OVER A
STRUGGLING DISTRICT THAT WAS ON
THE NORTHEAST SIDE OF THE CITY
WHICH HAS BEEN A WHOLE SORT OF
LEARNING GROWTH FOR US AS AN
ORGANIZATION.
APPROXIMATELY 8 OUT OF 10 KIDS
IN OUR CITY QUALIFY FOR FREE AND
REDUCED LUNCH, WHICH TO US WE
KNOW THAT PUBLIC SCHOOLS AND
WHAT WE'RE DOING IS A HUGE
OPPORTUNITY FOR THE KIDS IN OUR
CITY.
THAT'S WHY WE'RE A CONTINUOUS
LEARNING ORGANIZATION, MAKING
PROGRESS THAT HAVE A LOT MORE
WORK TO DO.
IN TERMS OF DEMOGRAPHICS, WE ARE
A MAJORITY MINORITY STUDENT
POPULATION WITH A GROWING NUMBER
OF HISPANIC STUDENTS IN OUR
DISTRICT.
BUT A LITTLE BIT AROUND SORT OF
PROFESSIONAL SUPPORT AND
DEVELOPMENT, IN OUR CITY WHAT I
HAVE THE PRIVILEGEAGE HONOR OF
LEADING IS THAT, AS WE THINK
ABOUT THE WORK THAT WE'RE DOING,
THERE ARE TWO COMMON PIECE
THAT'S ARE REALLY IMPORTANT TO
OUR EFFORT.
ONE IS THAT WE HAVE TO PROVIDE
OUR TEACHERS WITH REALLY, REALLY
SOLID TOOLS, AND ONE IS AN
ALIGNED RIGOROUS AND ENGAGING
STANDARDS-BASED DISTRICTWIDE
CURRICULUM THAT YOU BELIEVE IN,
THAT YOU KNOW WHEN IMPLEMENTED
WITH FIDELITY CAN RESULT IN
GREAT INSTRUCTION THAT'S
DIFFERENT SHADED FOR KIDS.
BUT THE OTHER PIECE AND OUR WORK
IN HOUSTON IS ALSO HAVING A
FRAMEWORK AROUND, WHAT DOES
GREAT TEACHING OR WHAT DOES
EFFECTIVE TEACHING LOOK LIKE?
IN OUR DISTRICT A FEW YEARS AGO,
IF YOU WERE GOING TO ASK THE
QUESTION, WHAT DOES AN EFFECTIVE
TEACHER IN HISD DO?
YOU WOULD ESSENTIALLY HEAR
THOUSANDS OF DIFFERENT
RESPONSES.
WE'VE ESSENTIALLY GENERATED A
HOMEGROWN PRODUCT IN OUR
DISTRICT WITH AN INSTRUCTIONAL
PRACTICE RUBRIC THAT HAS COMMON
LANGUAGE FOR EFFECTIVE TEACHING.
AN EFFECTIVE TEACHER USES DATA,
FACILITATES EFFECTIVE DRIVEN
LESSONS, CHECKS FOR STUDENT
UNDERSTANDING, ENGAGES STUDENTS,
PROMOTES HIGHER ORDER THINKING,
HAS A POSITIVE CLASSROOM
ENVIRONMENT, SO ON AND SO FORTH.
SO AS WE THINK ABOUT
IMPLEMENTING AN ALIGNED
STANDARDS-BASED DISTRICT
CURRICULUM AND HAVING A
FRAMEWORK FOR COMMON — IN
COMMON LANGUAGE FOR EFGTIVE
TEACHING, WE HAD TO THINK ABOUT
HOW ARE WE GOING TO SUPPORT
TEACHERS IN ORDER TO DO THIS
WELL?
I THINK TOO OFTEN, AS LISA
INDICATED, WE PUT THINGS OUT
THERE BUT THERE'S NOT SUPPORT IN
PRICE.
SO THROUGH JOB EMBEDDED COACHES,
TEACHER DEVELOPMENT SPECIALISTS
IN OUR SYSTEM, OUR EFFORTS ARE
TO BRING THE PROFESSIONAL
DEVELOPMENT TO TEACHERS IN THEIR
CLASSROOMS VERSUS HAVING 500
SHOW UP IN A GYMNASIUM AFTER
SCHOOL.
BUT THROUGH A COACHING CYCLE OF
CO-PLANNING, MODELING LESSONS,
ANALYZING DATA, FACILITATING
PLCs OF TEACHERS COMING TOGETHER
TO PLAN LESSONS, TO COLLABORATE,
SHARE EFFECTIVE PRACTICES, TO
FOEG FOCUS ON PROBLEMS OF PRALT
R PRACTICE, THOSE ARE THE
ELEMENTS OF THE WORK WE'RE
DOING.
THE OTHER PIECE I THINK, TOO, IS
AS SYSTEMS AROUND THE COUNTRY
ARE DEVELOPING NEW APPRAISAL AND
DEVELOPMENT SYSTEMS AND USING
INSTRUCTIONAL PRACTICE RUBRICS
AND COMMON LANGUAGE IS THAT OUR
TEACHERS HAVE CLEARLY
COMMUNICATED TO US SAYING, WE
NEED TO SEE IMAGES OF WHAT DOES
DIFFERENTIATION LOOK LIKE AND
SOUND LIKE IN OUR SYSTEM?
WHAT DOES RIGOR LOOK LIKE AND
SOUND LIKE IN OUR SYSTEM?
AND WE WERE UP TO THAT QUESTION.
WHERE WE CREATED A VIDEO LIBRARY
OF EFFECTIVE TEACHERS IN OUR
SYSTEM, DEMONSTRATING WHAT THIS
LOOKS LIKE.
SO OUR TEACHERS HAVE BEEN VERY
HAPPY TO SAY, I KNOW WHAT
EFFECTIVE TEACHING LOOKS LIKE,
CHECKING FOR UNDERSTANDING LOOKS
HIKE IN AN ELEMENTARY AND
SECONDARY CLASSROOM ALONG WITH
EFFECTIVE PRACTICES USING MODELS
AND TEACHER LEADERS FROM OUR OWN
SYSTEM.
AND THE OTHER PIECE THAT I THINK
PARALLELS SOME OF THE WORK FROM
SHANGHAI AND WHAT I LEARNED FROM
OTHER DISTRICTS IS AROUND THE
KIND OF FAIS TO FACE TRAINING
THAT TOECHERS NEED AND WANT.
THEY WANT IT IN-HOUSE ON THEIR
CAMPUSES, BUT THE OTHER PIECE IS
THAT IT'S JUST IN TIME, THAT
IT'S BUILT INTO THE SCHOOL DAY
AND THAT IT'S GROUNDED IN
INCREASING TOECHERS' CONTENT
KNOWLEDGE.
SO IF AN UPCOMING UNIT IS ON
COMPARING FRACTIONS, THAT I
WOULD LIKE TO ENGAGE IN
PROFESSIONAL LEARNING WITH OTHER
TEACHERS AT THAT GRADE LEVEL SO
WE CAN UNPACK THE STANDARDS,
PLAN GREAT LESSONS AND FORMATIVE
ASSESSMENTS TO DO JUST THAT.
BUT IT DOESN'T MAKE SENSE TO
ATTEND TRAINING THAT DOESN'T
CONNECT WITH THE CONTENT I'M
GOING TO BE PLANNING AND
TEACHING WITH MY KIDS RIGHT
AWAY.
SO THAT'S BEEN A FUNDAMENTAL
SORT OF SHIFT AS WELL.
AND THEN I THINK THE OTHER
PIECES, WHAT'S REALLY EXCIING
WITH WORK WE'RE DOING IN HOUSTON
IS AROUND OUR WHOLE
TRANSFORMATION AROUND
PERSONALIZED LEARNING.
AND ENGAGING IN A DIGITAL
CONVERSION, IF YOU WILL, THROUGH
OUR POWER UP INITIATIVE, WHICH
IS A ONE-TO-ONE INITIATIVE IN
WHICH WE PUT LAPTOPS IN OUR
FIRST YEAR IN THE HANDS OF OVER
10,000 STUDENTS.
WE'VE BEEN SO CLEAR ON THAT
TECHNOLOGY IS A TOOL TO
PERSONALIZE LEARNING THAT IT'S
NOTHING TO DO WITH THE DEVICE
BUT HOW DO WE HAVE A TOOL TO
PROMOTE 21st CENTURY LEARNING
WHERE KIDS ARE CREATIVE, THEY'RE
COMMUNICATING, THEY'RE ENGAGED
IN CRITICAL THINKING,
COLLABORATION, THROUGH THE USE
OF TECHNOLOGY?
AND HAVE ACCESS TO DIGITAL
CONTENT ANYWHERE, ANYTIME.
I GIVE A SHOUT-OUT TO OUR
SUPERINTENDENT, DR. TERRY
GREER.
WE ARE IN OUR FIRST YEAR OF
DOING THE DIGITAL CONVERSION,
AND JUST WATCHING THE MEDIA AND
THE NEWS AROUND THE COUNTRY,
SOME DISTRICTS ARE SUCCESSFUL IN
DOING THIS AND OTHERS ARE
REALLY, REALLY STRUGGLING.
I THINK ONE KEY THAT'S IMPORTANT
TO NOTE IN HOUSTON IS THAT WE
INVESTED IN SIX MONTHS OF
PROFESSIONAL LEARNING WITH
TEACHERS AROUND THIS DIGITAL
CONVERSION, AND THIS WORK,
BEFORE WE ACTUALLY PUT DEVICES
IN THE HANDS OF STUDENTS.
THAT'S ACTUALLY A VERY UNUSUAL
THING.
TOO OFTEN WHAT HAPPENS IS AN
INNOVATION IS — A VISION IS
CREATED, AND YOU GO IMMEDIATELY
INTO IMPLEMENTATION.
SO THROUGH ONGOING PROFESSIONAL
LEARNING, INSTRUCTIONAL COACHING
AND FRANKLY GIVING OUR TEACHERS
SIX MONTHS TO UNDERSTAND, TO
CREATE THAT LEVEL OF BUY-IN AND
APPRECIATION BEFORE WE PUT THE
DEVICE IN THE HANDS OF KIDS.
SO TO OUR PROFESSIONAL LEARNING
STARTING IN THE SUMMER, TOOK
PLACE OVER THE COURSE OF THE
WHOLE SEMESTER, THEN IT WASN'T
UNTIL JANUARY THAT WE ACTUALLY
BEGAN THE IMPLEMENTATION WITH
KIDS.
AND I THINK THAT'S REALLY HUGE,
THAT WE NEED FRONT-LOAD OUR
PROFESSIONAL LEARNING AND — IN
ORDER TO APPRECIATE AND
UNDERSTAND THE KIND OF INMOW
—
INNOVATION.
WE FOUND THAT OUR LAUNCH DATE
HAS BEEN REALLY, REALLY
SUCCESSFUL THROUGH TEACHER
LEADERS, THROUGH ONGOING
PROFESSIONAL LEARNING.
AND FRANKLY THE GIFT OF TIME IN
A DIFFERENT KIND OF WAY.
I DID WANT TO JUST GIVE YOU A
SENSE AND THE VIEWER SORT OF A
TASTE OF WHAT POWER UP LOOKS
LIKE AND FEELS LIKE TO DATE.
THIS IS A SHORT VIDEO FROM ONE
OF OUR POWER UP CAMPUSES.
YOUNG MEN'S COLLEGE PREP ON THE
NORTHEAST SIDE OF HOUSTON.
WHERE YOU'LL HEAR FROM STUDENTS,
TEACHERS, AND EVEN A PARENT
AROUND THIS DIGITAL CONVERSION,
JUST TO SORT OF GET A SENSE OF
WHAT'S POSSIBLE AND WHERE WE ARE
IN A VERY SHORT AMOUNT OF TIME.
>> LET'S SEE IF WE CAN SEE THAT.
>> LANCE, THANK YOU FOR THAT
VIDEO.
I KNOW YOU HAVE A COUPLE OF
OTHER OBSERVATIONS YOU WANTED TO
MAKE.
WHAT I'M GOING TO DO IS AFTER
THAT, LISA, COME BACK TO YOU AND
VIVIEN TO TALK SOME ABOUT THE
INTERNATIONAL FORUMS THAT HAVE
RECENTLY BEEN HELD.
>> I THINK, YOU KNOW, ONE OF THE
THINGS — IT'S A SHOUT-OUT TO
ADRIAN.
HE'S AN EXAMPLE OF TEACHER WHO'S
WORKING HARD TO MAKE THE
PARADIGM SHIFT E.'S ONE OF OUR
TEACHER LEADERS.
WE'VE CREATED A TEACHER LEADER
CORE WHERE I THINK EFFECTIVE
PROFESSIONAL LEARNING IS
FACILITATED BY COLLEAGUES AND
OUR TEACHERS THAT ARE DOING THE
HARD WORK IN CLASSROOMS EVERY
SINGLE DAY.
I JUST WANT TO SAY, YOU KNOW, IN
HOUSTON WE'VE BEEN VERY, VERY
FORTUNATE TO HAVE RECEIVED A LOT
OF RECOGNITION FOR THE KIND OF
PROGRESS THAT WE'RE MAKING WITH
OUR STUDENTS, WHERE WE'VE WON
THE COVETED ROAD PRIZE TWO TIMES
FOR GREAT PROGRESS IN STUDENT
LEARNING.
OUR STUDENT PARTICIPATION AND
S.A.T. IS ONE OF THE HIGHEST IN
THE NATION AS WELL AS STUDENTS'
PARTICIPATION IN AP EXAMS, IN
PARTICULAR FOR OUR
AFRICAN-AMERICAN, HISPANIC
STUDENTS, AND THAT WE SEE THE
DIFFERENCE.
OUR HIGH SCHOOL GRADUATION RATE
AND DROPOUT RATE IS AT AN
ALL-TIME HIGH.
BUT I SAY OWL ALL OF THAT, THAT
WHILE WE CAN ATTRIBUTE THAT TO
GREAT PROFESSIONAL LEARNING AND
SYSTEMS WE HAVE IN PLACE, BUT WE
KNOW WE HAVE A LOT MORE WORK TO
DO AND WE ACKNOWLEDGE THAT AS A
LEARNING ORGANIZATION.
AND I DO WANT TO JUST MENTION
THAT THINK THERE'S A WEALTH OF
RESOURCE AND VIDEO EXEMPLARS ON
OUR WEB SITE WHICH IS POSTED FOR
THOSE THAT WANT TO JOT IT DOWN,
HOUSTON ISDPSD.ORG.
THAT WE ALSO HAVE TO THINK ABOUT
PROFESSIONAL LEARNING BEING MADE
AVAILABLE ONLINE ANYTIME,
ANYWHERE FOR OUR TEACHERS AND
ANYBODY ELSE WHO IS INTERESTED.
AS WELL AS MORE INFORMATION IS
ON OUR WEB SITE FOR THE POWER UP
INITIATIVE.
>> I WANT TO SAY ALL THE
POWERPOINT SLIDES THAT YOU
BROUGHT AND BOTH SEEN AND SOME
THAT WEREN'T WILL BE ON THE
ARCHIVE VERSION OF THIS AS WELL,
INCLUDING THAT WONDERFUL VIDEO.
LISA, IF I COULD COME TO YOU,
THEN VIVIEN I'LL COME BACK TO
YOU.
YOU TALKED ABOUT ONE OF THE
THINGS YOU'RE HEARING MOST FROM
TEACHERS IS ABOUT THE NEED FOR
TIME.
THERE'S SOME OTHER CLEAR NEEDS
FOR PROFESSIONAL LEARNING THAT
TEACHERS ARE EXPRESSING.
>> YES.
>> THOUGHT THERE MIGHT BE ONE OR
TWO.
>> AND LANCE MENTIONED THAT ONE
OF THE THINGS THAT WE'RE REALLY
HEARING FROM TEACHERS IS THAT WE
ALREADY HAVE THE EXPERTISE
WITHIN OUR COMMUNITIES TO DO
THIS WORK, WHETHER OR NOT THAT
TALENT LIES IN OUR PARTICULAR
SCHOOLHOUSE OR WHETHER IT'S IN A
NEIGHBORING DISTRICT OR ACROSS
THE COUNTRY.
SO ONE THING THAT WE'RE HEARING
FROM TEACHERS IS THE REQUEST TO
TRUST TEACHERS, TO SUPPORT EACH
OTHER AND TO GUIDE OUR
COLLECTIVE PROFESSIONAL
LEARNING, TO LEVERAGE
TECHNOLOGY, TO HELP US WITH THAT
IF WE DON'T HAVE THE EXPERTISE
IN OUR BUILDING FOR THE
PARTICULAR AREA THAT WE'RE
TRYING TO WORK ON.
SO THAT'S ONE AREA.
AND I THINK THAT WHEN WE LOOK AT
WHERE — WHEN WE LOOK AT
PROFESSIONAL DEVELOPMENT AND THE
AMOUNT OF MONEY THAT IS SPENT IN
PROFESSIONAL DEVELOPMENT, I
THINK THAT SOMETIMES THAT MONEY
IS SPENT TO EXTERNAL EXPERTS
THAT IF WE CHANNEL THAT MONEY
DIFFERENTLY WE COULD SORT OF
COMPENSATE TEACHERS DIFFERENTLY
FOR LEADING THE PROFESSIONAL
DEVELOPMENT IN THEIR COMMUNITY.
SO THAT'S ONE THING THAT WE'RE
HEARING.
THE OTHER CONCERN THAT I'VE BEEN
HEARING FROM TEACHERS IS RELATED
TO EVALUATIONS.
AND OUR HOPE WITH THE MOVE FOR
MORE RIGOROUS EVALUATIONS IS
THAT TEACHER EVALUATION AND
PRINCIPAL EVALUATION COULD
ACTUALLY BE OUR GUIDE POSTS FOR
PROFESSIONAL LEARNING.
WHEN WE TALK ABOUT PERSONALIZING
STUDENT LEARNING, MY HOPE AND
WHAT I'VE BEEN HEARING FROM A
LOT OF MY COLLEAGUES IS OUR HOPE
IS THAT WE CAN ALSO HAVE
PERSONALIZED PROFESSIONAL
LEARNING AND THAT EVALUATION
SYSTEMS CAN HELP GUIDE US IN
THAT DIRECTION.
BUT THAT ALSO MEANS TIME FOR
PRINCIPALS.
I THINK A LOT OF TIMES WHEN
WE'RE TALKING ABOUT EFFECTIVE
TEACHERS AND 21st CENTURY
TEACHING WE ALSO NEED TO THINK
ABOUT OUR LEADERSHIP MORE
BROADLY AND THE DEMANDS THAT
THESE CHANGES ARE PUTTING ON
PRINCIPALS AND WHAT KIND OF
SUPPORT PRINCIPALS NEED BUT ALSO
HOW DO WE THINK DIFFERENTLY
ABOUT THE JOB OF TEACHING ITSELF
WHERE WE CAN LEVERAGE THE
TALENTS IN OUR BUILDING TO
SUPPORT THE WORK THAT PRINCIPALS
ARE DOING?
SO I'VE HEARD THIS SO MANY TIMES
NOW FROM DIFFERENT PEOPLE THAT I
DON'T EVEN KNOW WHO TO ATTRIBUTE
IT TO, BUT THAT TEACHING IS ONE
OF THE FEW PROFESSIONS WHERE
YOUR JOB DESCRIPTION AT THE END
MIRRORS YOUR JOB DESCRIPTION AT
THE BEGINNING.
AND I THINK THIS GOES TO TONY'S
POINT ABOUT CAREER PATHWAYS.
MANY OF THE TEACHERS THAT I MEET
REALLY WANT TO STAY IN THE
PROFESSION AND STAY IN THE
CLASSROOM BUT ALSO WANT
OPPORTUNITIES TO LEAD
PROFESSIONAL LEARNING, LEAD
POLICY AND SHAPE DECISIONS THAT
AFFECT THEIR COMMUNITY AND THEIR
STUDENTS.
THOSE ARE SOME OF THE BIG THINGS
WE'VE BEEN HEARING FROM
TEACHERS.
>> PRETTY IMPRESSIVE LIST.
SWITCH FOR JUST A SECOND, LISA,
TO WHAT'S UNDER WAY AT THE U.S.
DEPARTMENT OF EDUCATION TO
IMPROVE PROFESSIONAL LEARNING?
I KNOW YOU'VE BEEN RIGHT IN THE
MIDDLE OF A COUPLE OF IMPORTANT
INITIATIVES.
>> WELL, I THINK THE FIRST THING
IS THAT THE DEPARTMENT — FOLKS
AT THE DEPARTMENT ARE REALLY
LISTENING TO WHAT WE'VE BEEN
BRINGING BACK FROM TEACHERS
ABOUT ALL OF THE THINGS THAT
WE'RE TALKING ABOUT TODAY AND
REALLY WORKING TO THINK THROUGH
HOW TO BEST SUPPORT THAT FROM
THE FEDERAL LEVEL, ESPECIALLY
SINCE WHAT WE'VE BEEN LEARNING
IS THAT A LOT OF THIS IS ABOUT
BUILDING SYSTEMS FROM THE GROUND
UP.
SO FOLKS AT THE DEPARTMENT ARE
REALLY — BUT I'D LIKE TO JUST
TAKE THE OPPORTUNITY TO SHARE A
NEW INITIATIVE THAT WAS RECENTLY
LAUNCHED AND IS IN ITS INFANCY
AND DEVELOPMENT STAGE CALLED
TEACH TO LEAD.
THIS CAME IN PART THROUGH THE
GUIDANCE OF TEACHER LEADERS
SAYING EXACTLY WHAT I JUST
SHARED A FEW MINUTES AGO, THAT
TEACHERS REALLY WANT TO BE ABLE
TO SHAPE OUR PROFESSION AND ALSO
TO SHAPE TEACHING AND LEARNING
BUT TO NOT HAVE TO LEAVE THE
CLASSROOM IN ORDER TO DO SO.
SO AT THE NATIONAL BOARD
TEACHING AND LEARNING CONFERENCE
IN MARCH, SECRETARY DUNCAN
LAUNCHED A JOINT INITIATIVE WITH
THE NATIONAL BOARD CALLED TEACH
TO LEAD, AND IT IS AN INITIATIVE
THAT'S GOING TO CALL FOR
COMMITMENT TO SUPPORT TEACHER
LEADERSHIP SO TEACHERS CAN LEAD
FROM THE CLASSROOM.
THE HOPE IS THAT THIS INITIATIVE
WILL REALLY BE SHAPED BY
PRACTITIONERS WHO ARE DOING THE
WORK AND NOT BE SHAPED FROM D.C.
SO RIGHT NOW WE'RE IN A STAGE
WHERE WE ARE SOLICITING —
REACHING OUT TO FOLKS WHO ARE
INTERESTED IN BEING A PART OF
SHAPING THIS.
THERE'S TWO WAYS FOLKS CAN GET
INVOLVED, EITHER AT AN
INSTITUTIONAL LEVEL,
ORGANIZATION, SCHOOL DISTRICTS,
UNIVERSITIES, TEACHER VOICE
ORGANIZATIONS, OR AT AN
INDIVIDUAL LEVEL.
SO THERE ARE TWO SURVEYS THAT
ARE STILL OPEN FOR FOLKS WHO ARE
INTERESTED.
SO IF YOU SEARCH NATIONAL
BOARD —
>> NATIONAL BOARD OF
PROFESSIONAL TEACHING STANDARDS,
NBPTS.
>> YES.
THANK YOU.
THAT'S JUST PART OF MY
VERNACULAR, I APOLOGIZE.
AND TEACH TO LEAD, YOU WILL COME
TO A HOME PAGE THAT HAS A LINK
TO THE TWO SURVEYS.
SO FOLKS CAN SIGN UP THERE IF
THEY'RE INTERESTED.
>> SO GO TO NBPTS.ORG AND SIGN
UP.
>> PERFECT, THANKS.
>> VIVIEN, IF WE CAN CAN GO BACK
TO THE INTERNATIONAL SCENE FOR
JUST A MOMENT, YOU WERE ALSO IN
ADDITION TO GCEN HAVE BEEN AT
THE 2014 INTERNATIONAL SUMMIT ON
THE TEACHING PROFESSION THAT WAS
HELD RECENTLY IN NEW ZEALAND.
MY QUESTION WOULD BE, WHAT'S THE
FOCUS OF THE CONVEING AND ARE
THERE SOME CROSS CUTTING THEMES
FROM THE 2014 SUMMIT AS WELL AS
THOSE THAT HAVE GONE BEFORE IT?
>> YES, THANKS.
CAN YOU HEAR ME?
>> YES, WE CAN.
>> I HAD IT ON MUTE.
THE INTERNATIONAL SUMMIT ON THE
TEACHING PROFESSION IS VERY
INTERESTING.
THIS WAS THE FOURTH ONE.
THE FIRST ONE WHICH WAS CONVENED
BY THE ARNIE DUNCAN AND U.S.
ORGANIZATIONS, THE PRIMARY
MOVERS, BEGAN WHOO HAS BECOME A
UNIQUE GATHERING OF —
[ INAUDIBLE ]
>> VIVIEN, CAN YOU SPEAK UP?
>> SIDE BY SIDE AT THE TABLE, IS
THAT BETTER?
>> YES, MUCH BETTER.
>> THE FIRST ONE WHICH WAS HELD
IN NEW YORK WAS — WHAT IT
REALLY REVEALED IS THAT EVERY
COUNTRY AROUND THE WORLD IS
TRYING TO IMPROVE THE STATUS AND
QUALITY OF THE TEACHING
PROFESSION AS A CENTRAL DRIVER
OF MOVING ITS SYSTEM INTO THE
21st CENTURY.
THERE ARE NO QUICK FIXES FOR
THIS.
IT'S NOT JUST A QUESTION OF
IMPROVING TEACHER PREPARATION OR
IMPROVING TEACHER EVALUATION.
IT REALLY IS AN END TO END
APPROACH IN WHICH COUNTRIES ARE
FOLK YOU ON THE ENTIRE
PROFESSION FROM RECRUITING THE
HIGHEST QUALITY PEOPLE YOU CAN
GET INTO THE PROFESSION, RAISING
THE RIGOR OF TEACHER PREPARATION
ESPECIALLY AROUND SUBJECT MATTER
AND CLINICAL EXPERIENCE AND 21st
CENTURY SKILLS, MENTORING EVERY
NEW TEACHER, DEVELOPING CAREER
PATHS AND LEADERSHIP ROLES, AND
PROVIDING EFFECTIVE FORMS OF
PROFESSIONAL LEARNING THAT ARE
DIRECTLY TIED TO STUDENT
ACHIEVEMENT.
AND AS A RESULT OF THAT FIRST
SUMMIT, YOU HAVE COUNTRIES ALL
OVER THE WORLD THAT ARE
IMPLEMENTING ONE OR MORE
MEASURES WITHIN THE CONTEXT OF
TRYING TO IMPROVE THE WHOLE
PROFESSION.
LAST YEAR'S SUMMIT, WHICH WAS IN
AMSTERDAM, WAS ON THE SUBJECT OF
TEACHER EVALUATION, AND THERE I
THINK PICKING UP ON SOME OF THE
THINGS THAT LISA WAS SAYING, FOR
MOST COUNTRIES IT'S NOT A
QUESTION OF WHETHER TO EVALUATE
TEACHERS BUT HOW TO DO IT.
AND I THINK BECAUSE IT'S A
RELATIVELY NEW AREA IN MANY
PLACES, COUNTRIES ARE
STRUGGLING.
THERE IS SOME CONFLICT BETWEEN
MANAGEMENT AND TEACHER LEADERS
ABOUT HOW TO COME UP WITH THE
RIGHT FORM.
I THINK INTERNATIONAL BEST
PRACTICE WOULD DEFINITELY
EMPHASIZE THINGS LIKE YOU HAVE
TO USE MULTIPLE MEASURES, IT HAS
TO BE CONDUCTED BY PEOPLE WHO
ARE ACTUALLY QUITE EXPERT IN
OBSERVING CLASSROOM INSTRUCTION.
IT DEFINITELY INCLUDES STUDENT
PERFORMANCE BUT ALSO A WIDER
ARRAY OF THINGS LIKE THE
TEACHER'S CONTRIBUTION TO THE
SCHOOL AND TO THE PARENT
COMMUNITY.
AND IT HAS TO BE CONNECTED TO
PROFESSIONAL LEARNING
OPPORTUNITIES BOTH TO HELP TEACH
HES WHO HAVE SOME WEAKNESSES BUT
ON THE POSITIVE SIDE THAT IT
GIVES THEM CAREER GROWTH
OPPORTUNITIES TO TEACHERS WHO
ARE DOING AN OUTSTANDING JOB
INTO LEADERSHIP ROLES.
SO VERY MUCH A SORT OF COMPLEX
SYSTEM TIED TO OTHER ASPECTS OF
IMPROVING PROFESSIONAL LEARNING,
NOT JUST A SYSTEM SIMPLE TIE IT
TO STUDENT TEST SCORES APPROACH.
THIS YEAR IN NEW ZEALAND THE
PARTICIPANTS TURNED THEIR
ATTENTION TO EXCELLENCE AND
EQUITY.
THESE ARE OFTEN THOUGHT OF AS
SOMEWHAT OPPOSING OR AT LEAST
MARKEDLY DIFFERENT POLICY GOALS,
BUT IN FACT THE PISA 2012 SHOWED
THAT MANY OF THE HIGH PERFORMING
COUNTRIES ALSO ARE MUCH MORE
EQUITABLE THAN LOWER PERFORMING
COUNTRIES IN THE SENSE THAT
STUDENTS' ACHIEVEMENT DEPENDS
LESS ON THEIR SOCIAL YOE
ECONOMIC BACKGROUND THAN IN SOME
OTHER COUNTRIES.
THERE'S ALWAYS AN INFLUENCE OF
THAT, BUT IT DEPENDS LESS.
SO THE QUESTION — WE DON'T HAVE
TIME GO INTO ALL THE QUESTIONS.
BUT ONE OF THE MAJOR FOCUS WAS,
HOW CAN YOU GET HIGH QUALITY
TEACHERS INTO THE SCHOOLS WITH
THE GREATEST NEEDS?
THIS IS SOMETHING THAT MANY
COUNTRIES STRUGGLE WITH.
THE BEST WAY OBVIOUSLY IS TO
ENSURE THAT EVERY SINGLE TEACHER
IN A COUNTRY IS HIGH QUALITY SO
YOU DON'T HAVE ANY LOWER QUALITY
TEACHERS.
BUT EDUCATION SYSTEMS USE A
RANGE OF STRATEGIES TO DO THIS.
FIRST, THEY MAKE SURE THAT
DISADVANTAGED SCHOOLS HAVE EQUAL
OR GREATER RESOURCES SO THEY'RE
NOT DISADVANTAGED IN TERMS OF
THE SALARIES THEY CAN OFFER.
BUT THE RESOURCES HAVE TO BE
WELL USED, RESOURCES ALONE ARE
NOT ENOUGH.
MANY SYSTEMS USE INCENTIVES,
WHETHER THESE ARE FINANCIAL
BONUSES OR MORE POWERFULLY
CAREER INCENTIVES TO ATTRACT
TEACHERS TO THE MOST CHALLENGING
SCHOOLS.
THAT'S ONE THING THEY DO IN
SHANGHAI.
MANY COUNTRIES USE THE SORT OF
GROW YOUR OWN APPROACHES THAT
FOCUS ON DEVELOPING TEACHERS
FROM THE LOW INCOME AREA OR
ETHNIC MINORITY COMMUNITY.
AND FOR SCHOOLS IN ISOLATED,
RURAL AREAS, TECHNOLOGY IS
PROVING TO BE AN IMPORTANT
ADJUNCT IN DELIVERING
HIGH-QUALITY INSTRUCTION IN
SUBJECTS WHERE LOCAL TEACHERS
AREN'T AVAILABLE.
BUT BEYOND THAT — THERE ARE A
VARIETY OF THINGS TO ATTRACT
TEACHERS INTO WHAT ARE CALLED
HARD TO TEACH SCHOOLS.
BUT FOR THEM TO BE EFFECTIVE IN
THAT SITUATION, COUNTRIES ARE
ALSO PUSHING THEIR TEACHER
PREPARATION INSTITUTIONS TO
PROVIDE MUCH DEEPER PREPARATION
AROUND THINGS LIKE THE ABILITY
TO DIAGNOSE STUDENT PROBLEMS AND
DIFFERENTIATE INSTRUCTION,
UNDERSTAND CULTURAL DIFFERENCES
AND SO ON.
THAT'S BEEN THERE, BUT MAYBE
GIVEN THE INCREASING DIVERSITY
OF OUR SYSTEMS WE NEED TO GET
MUCH BETTER AT GIING TEACHERS
THE SKILLS THEY NEED TO DEAL
WITH THAT.
AND THEN COMING BACK TO THE
QUESTION WE'VE BEEN TALKING
ABOUT TODAY, THESE SCHOOL
ENVIRONMENTS ARE VERY FRAGILE
INSTITUTIONS THAT TEND TO HAVE
HIGH ATTRITION RATES AMONG
TEACHERS.
IT'S NOT ENOUGH TO ATTRACT
TEACHERS INTO THE SCHOOLS.
YOU ALSO NEED THESE KINDS OF
ONGOING, COLLABORATIVE CULTURES,
MENTORING AND COACHING AMONG
TEACHERS.
BOTH TO IMPROVE THE QUALITY OF
TEACHING AND THE COMMITMENT THAT
TEACHERS FEEL TO STAYING IN
THESE SCHOOLS.
BUT FINALLY, I THINK ALL OF THE
COUNTRIES AGREE THAT, WHILE
TEACHER QUALITY IS KEY, IT ALONE
IS NOT GOING TO PRODUCE EQUITY.
IT'S ALSO VERY IMPORTANT TO
THINK ABOUT WAYS TO ENGAGE LOW
INCOME PARENTS IN THEIR
STUDENTS' EDUCATIONAL PROGRESS,
TO THINK ABOUT SCHOOLS AS SOCIAL
AND EDUCATIONAL SERVICES.
AND THERE WAS A VERY, VERY
STRONG CONSENSUS ON THE NEED FOR
COUNTRIES TO DO MORE TO EXPAND
AND RAISE THE QUALITY OF EARLY
LEARNING OPPORTUNITIES.
ONE COUNTRY, FOR EXAMPLE, SAID
THAT BY AGE 5 THERE ARE ALREADY
MAJOR GAPS BETWEEN ADVANTAGED
AND DISADVANTAGED STUDENTS IN
PROBLEM SOLVING AND EXPRESSIVE
VOCABULARY FROM ANYWHERE FROM 6
MONTHS TO 18 MONTHS.
SO THOSE WERE SOME OF THE POINTS
THAT WERE MADE ABOUT HOW
COUNTRIES ARE TRYING TO INCREASE
THE EQUITY OF THEIR SYSTEMS AT
THE SAME TIME THAT THEY'RE
REACHING FOR HIGH STANDARDS.
>> THANK YOU, VIVIEN.
TONY, WHAT ARE THE NEXT STEPS
FOR THE GCEN WORKING GROUP TO
ACT ON THE KEY LESSONS LEARNED
FROM THIS YEAR'S GATHERING IN
SHANGHAI?
>> I THINK MOST IMMEDIATELY AND
I'M SURE IT'S ALREADY BEGINNING
TO HAPPEN WE ARE HOPING THE
TEAMS THAT CAME TO SHANGHAI WILL
GO BACK TO THEIR DISTRICTS, HAVE
CONVERSATIONS WITH THEIR
COLLEAGUES AND REALLY THINK
ABOUT WHAT ASPECT OF THEIR
PROFESSIONAL LEARNING SYSTEMS
THEY REALLY WANT TO FOCUS ON TO
THINK DEEPLY ABOUT IMPROVING.
SO I THINK IN THE CASE OF
HOUSTON, FOR EXAMPLE, THERE'S A
REAL INTEREST IN LOOKING AT THE
EARLY GROWTH OF TEACHERS AS THEY
COME INTO THE PROFESSION.
AND WHAT WE WILL DO IS CONNECT
THE CITIES TOGETHER TO MAKE SURE
THEY CONTINUE TO HAVE AN
OPPORTUNITY TO LEARN WITH EACH
OTHER, PERHAPS FACE TO FACE BUT
CERTAINLY VIRTUALLY.
THEN I THINK WE'RE ALWAYS
LOOKING FOR OPPORTUNITIES TO DO
WEBINARS OR COMMISSION PAPERS
AND SO FORTH THAT CAN FURTHER
INFORM THE QUESTIONS THAT ARE
BEING RAISED IN THESE SEMINARS.
I THINK WHAT WILL OCCUR
HOPEFULLY IS THAT OVER THE NEXT
SIX MONTHS PARTICULARLY THERE
WILL BE INDEPENDENT WORK DONE IN
THE CITIES AROUND THEIR
PARTICULAR PROBLEMS AND
PRACTICAL ISZS THAT THEY'RE
WORKING.
THEY'LL WORK WITH COLLEAGUES IN
OTHER CITIES.
THEN BY THE NEXT FULL MEETING OF
THE GCEN, IN TORONTO IN OCTOBER,
THEY'LL HAVE A CHANCE TO REPORT
OUT AND TALK ABOUT WHAT THEY'VE
DONE BUT ALSO ALSO CONTINUE TO
ADD VALUE TO EACH OTHER'S WORK
THROUGH THE COLLABORATIVE
DISCUSSIONS WE'LL BE 0 HAVING.
I'LL ALSO MENTION THERE IS A
WORKING GROUP MOVING FORWARD,
THIS ONE ON HOW CAN CITIES
CREATE 21st CENTURY CONTINUING
AND TECHNICAL PROGRAMS.
THAT GROUP WILL MEET IN
MELBOURNE IN MAY AND WILL HAVE
THE SAME TRAJECTORY AS THIS ONE
AND TALK ABOUT WHAT THEY'VE BEEN
ABLE TO ACCOMPLISH WHEN WE COME
TOGETHER IN TORONTO.
>> I LOOK FORWARD TO THAT.
OF COURSE, WE'VE DONE PREVIOUS
WEBINARS BASED ON THE LESSONS
THAT HAVE COME FROM THOSE
GATHERINGS.
LET'S SEE IF WE CAN DO SOME
QUESTIONS QUICKLY IN THE TIME WE
HAVE LEFT.
SEAN FROM CLEVELAND ASKED, HOW
CAN TEACHERS FOCUS ON GLOBAL
COMPETENCY AND TEACHER LEARNING
WHTUDENTS AND TEACHERS ARE
OBSESSED WITH STATE TESTS THAT
MEASURE A NARROW RANGE OF
SKILLS?
IN SOME WAYS THAT'S THE
CHALLENGE RIGHT NOW AS WE MOVE
FROM SIMPLY REQUIRING ACADEMIC
CONTENT KNOWLEDGE AND BASIC
MULTIPLE CHOICE STANDARDIZED
TESTS TO COLLEGE AND CAREER
READY STANDARDS WHERE YOU WANT
PERFORMANCE ASSESSMENTS AS WELL
AS THOSE THAT TRULY MEASURE THE
DEEPER LEARNING COMPETENCIES.
>> I'LL TAKE A STAB AT THAT.
I THINK ONE OF THE THINGS WE
TRIED TO DO IN SOME OF OUR OTHER
WORK IN ASIA SOCIETY IS TO MAKE
IT CLEAR THAT GLOBAL COMPETENCY
AND 21st CENTURY SKILLS GO HAND
IN HAND.
YOU MAY THINK OF THEM THE WAY WE
DO, AS 21st CENTURY SKILLS —
GLOBAL CONTEST.
TO ACTUALIZE THAT, WE'VE DONE A
LOT OF WORK IN ACTUALLY ALIGNING
A SET OF PERFORMANCE OUTCONNELLS
FOR GLOBAL COMPETENCE WITH THE
COMMON CORE.
IN THE SCHOOLS THAT WE'VE
ACTUALLY HELPED WORK WITH OVER
TIME, WE THINK OF THEM AS PLACES
WHERE THEY'RE GETTING THE COMMON
CORE AND MORE.
MORE BEING THE GLOBAL COMPETENCE
ASPECT OF IT.
BUT THERE'S NO — THERE'S A
COMPLETE ALIGNMENT BETWEEN
LEARNING THE KIND OF PROBLEM
SOLVING SKILLS AND THE SCHISTS
IN THE COMMON CORE AND WHAT IT
TAKES TO REALLY BE GLOBALLY
COMPETENT AND GLOBALLY
FUNCTIONAL IN OUR ECONOMY AND
ENVIRONMENT FOR CITIZENSHIP.
THERE'S REALLY NO NEED FOR THERE
TO BE A RIFT BETWEEN THE KIND OF
PROBLEM SOLVING AND GLOBAL
COMPETENCY.
IN FACT, THERE'S REALLY A WAY TO
USE A COMMON CORE AS A PLATFORM
FOR BEING ABLE TO DEVELOP
STUDENTS' GLOBAL CAPACITIES IN A
MUCH DEEPER WAY.
>> WE'VE JUST SEEN THE FIELD
TRIALS IN THE LAST COUPLE OF
WEEKS AS THE NEW ASSESSMENTS
FUND THE COMMON CORE OF PARK AND
SMARTER BALANCE, WHICH ARE
DESIGNED TO BE THESE BROADER,
MORE HIGHER ORDER ASSESSMENTS
WE'RE TALKING ABOUT.
SO VERY TIMELY QUESTION FROM
SHERYL IN CALIFORNIA —
WHAT DOES DIVERSITY LOOK LIKE IN
SHANGHAI VERSUS STATES LIKE
CALIFORNIA AND WHAT SPECIFIC
STRATS JIS ARE USED TO HELP
TEACHERS PREPARE FOR DIVERSITY?
>> DIVERSITY THERE REALLY HAS A
LOT TO DO WITH POPULATIONS OF
STUDENTS COMING FROM MORE RURAL
AREAS INTO THE CITY.
THERE'S AN IMMIGRANT POPULATION
BUT THEY'RE COMING IN FROM OTHER
PARTS OF CHINA.
THEIR PARENTS ARE WORKING IN THE
CITY TO HAVE A HIGHER WAGE THAN
THEY MIGHT HAVE IN RURAL AREAS.
SO DIVERSITY IS SIGNIFICANT, BUT
IT IS OF THAT SORT.
I THINK, AGAIN, THE KINDS OF
STRATEGIES THAT ARE WORKING
THERE ARE THOSE ABOUT HAVING
TEACHERS HAVE THE TIME TO
UNDERSTAND THE PARTICULAR
POPULATION OF STUDENTS RIGHT IN
FRONT OF THEM AND TO HAVE THEIR
PROFESSIONAL LEARNING DRAWN FROM
THE ISSUES THAT ARE FACING THAT
PARTICULAR BODY OF STUDENTS.
SO IT ISN'T — THEY HAVE AN
OPPORTUNITY TO THINK ABOUT
DIFFERENTIATION AS IT'S NEEDED
TO REALLY ENGAGE KIDS FROM WHERE
THEY'RE COMING FROM.
I THINK THERE'S ALSO JUST THE
FACT OF, AS WE WERE SAYING IN
TERMS OF CAREER LADDERS, OF
TEACHERS WHO ARE PARTICULARLY
ABLE AND PRINCIPALS AS WELL TO
ACTUALLY WORK IN THOSE SCHOOLS
THAT HAVE HIGH POPULATIONS OF
IMMIGRANT STUDENTS SO YOU DO
HAVE THE GREATEST, HIGHEST LEVEL
OF RESOURCE BOTH FINANCIALLY BUT
PARTICULARLY IN TERMS OF THE
CAPACITY OF TEACHERS GOING INTO
THE SITUATIONS WHERE THE
DIVERSITY IS GREATEST AND WHERE
AT LEAST TO BEGIN WITH ALTHOUGH
DIVERSITY BEGINS TO NOT PLAY OUT
IN TERMS OF DIFFERENCES AND
PERFORMANCE PRETTY QUICKLY, BUT
YOU HAVE THE FOCUS ON THE
POPULATIONS WITH THE PROWESS OF
THE TEACHERS GOING FORWARD.
IT MAKES A BIG DIFFERENCE.
>> SO THIS ONE IS FOR ANYBODY OR
MAYBE EVERYBODY.
FRANKIE FROM PHOENIX ASKS, SO
THIS IS A TALL ORDER.
WHERE DO SYSTEMS, DISTRICTS AND
SCHOOLS BEGIN IN ORDER TO
IMPLEMENT THESE CHANGES?
I MIGHT TURN TO YOU FIRST,
LANCE, SINCE YOU'VE ACTUALLY
BEEN IMPLEMENTING A NUMBER OF
THESE.
>> IT'S COMPLEX TO MAKE CHANGE,
AND I THINK ONE OF THE PIECES
THAT I THINK SYSTEMS HAVE TO
CONSIDER IS TAKING THE RISK TO
DO SOMETHING DIFFERENT.
TOO OFTEN, ESPECIALLY IN LARGE
URBAN DISTRICTS, THERE'S A LOT
OF BUREAUCRACY.
IT'S EASIER TO KEEP DOING THINGS
THE WAY THEY ARE.
I THINK IT'S A MATTER OF BEING
BOLD AND TAKING RISKS.
IN OUR SITUATION IN HOUSTON, WE
MADE THE HARD DECISION OVER FOUR
YEARS AGO TO COMPLETELY
REORGANIZE THE PROFESSIONAL
STREMT SERVICES DEPARTMENT TO A
PROFESSIONAL SUPPORT AND
DEVELOPMENT TEAM, OF SHIFTING
FROM CENTRALIZED TRAINERS THAT
TRAINED ON A LOT OF DIFFERENT
TOPICS WITH ARROWS GOING IN LOTS
OF DIFFERENT DIRECTIONS TO
IDENTIFYING LOOKING AT OUR
STRATEGIC DIRECTION AND MOVING
INTO A JOB EMBEDDED MODEL.
I THINK IT'S A MATTER OF
DISTRICTS HAVE TO REALLY TAKE AN
HONEST LOOK AT WHAT'S WORKING
AND BE BRAVE TO MAKE CHANGES AND
ACKNOWLEDGE THAT WE NEED TO
MAKESHIFTS BECAUSE OUR MODEL OF
PROFESSIONAL LEARNING FRANKLY
ISN'T REACHING THE CLASSROOM OR
SUPPORTING TEACHERS IN THE WAY
IN WHICH WE WANT TO GROW AND
DEVELOP THEM.
>> VIVIEN, IN YOUR OBSERVATION
INTERNATIONALLY, AT SOME POINT,
OTHER COUNTRIES HAD TO MAKE SOME
OF THESE SIGNIFICANT SHIFTS THAT
LANCE IS TALKING ABOUT, HAVEN'T
THEY?
>> YES, THEY HAVE.
I DON'T KNOW THAT THERE'S A
SINGLE RIGHT SEQUENCE.
YOU KNOW, I THINK COUNTRIES LOOK
AT THIS WHOLE SYSTEM OF WHO ARE
WE GETTING IN AND HOW GOOD IS
THE TRAINING AND WHERE ARE MAJOR
PROBLEMS WE FEED TO FOCUS ON AND
WHAT KIND OF SUPPORTS CAN WE
BUILD, AND THEY INTERVENE AT A
CERTAIN POINT.
PROFESSIONAL LEARNING SYSTEMS
FOR TEACHERS WORK BEST WHEN YOU
HAVE REALLY HIGH-QUALITY
TEACHERS LEADING THEM.
THEY OBVIOUSLY DON'T WORK IF YOU
HAVE TEACHERS WHO ARE NOT
PARTICULARLY EXPERT LEADING
THEM.
SO YOU'VE GOT TO MAKE SURE — I
THINK IN ANY SYSTEM THERE ARE
SUCH TEACHERS, BUT I THINK
YOU'VE GOT TO MAKE SURE YOU'VE
GOT A WAY OF IDENTIFYING THEM
THAT'S CREDIBLE TO ALL THE OTHER
TEACHERS AND GIVING THEM THE
TIME AND SKILLS TO FACILITATE
THE WORK OF OTHERS.
SO SOME SYSTEMS, I THINK OF
FINLAND, FOR EXAMPLE, WHICH
REALLY FIRST MADE THE CHANGE TO
GO TO A COMPREHENSIVE HIGH
SCHOOL, BUT THEN IT DECIDED TO
RAISE THE BAR FOR ENTRY INTO THE
PROFESSION.
THEN ONCE IT HAD GOTTEN A
PROFESSION THAT WAS VERY CAPABLE
AND SEEN AS VERY CAPABLE, THEY
TURNED OVER MUCH MOVER OF THE
RUNNING OF THE SCHOOLS AND THE
PROFESSIONAL LEARNING AND SO ON
TO THE TEACHERS.
SO I THINK — WHAT YOU DECIDE TO
DO FIRST DEPENDS PARTLY ON YOUR
ASSESSMENT OF THE STRENGTHS AN
WEAKNESSES IN YOUR CURRENT
SYSTEM.
>> LISA, AS BOTH A CLASSROOM
TEACHER AND NOW AN AMBASSADOR IN
THE U.S. DEPARTMENT OF
EDUCATION, ANY THOUGHTS ON HOW
WE ACCELERATE THIS?
>> SURE.
I JUST WANT TO REVISIT SOMETHING
LANCE SAID ABOUT SORT OF YOUR
PROCESS.
I THINK THE FIRST THING THAT
CAME TO MIND FOR ME IS OUR
EARLIER CONVERSATION AROUND
SYSTEMS OF PROFESSIONAL
LEARNING.
SO THE IMPORTANT STARTING PLACES
THAT OUR SYSTEMS HAVE TO BE
LEARNING, ALL PARTS.
IT'S AN ECOSYSTEM FROM THE
DISTRICT STATE, SCHOOL CLASSROOM
LEVEL.
SO THAT'S ONE ESSENTIAL PIECE.
AND TO BE VERY FRANK, LEARNING
TAKES VULNERABILITY, AND IT
TAKES TRANSPARENCY, AND SO I
THINK THAT ONLY COMES IF WE
BUILD RELATIONSHIPS AND TRUST
EACH OTHER.
AND I DON'T MEAN THIS TO SOUND
SORT OF GO TO A PLACE THAT
SOUNDS A LITTLE SOFT, BUT I
ACTUALLY THINK THAT ONE OF THE
ESSENTIAL INGREDIENTS IN DOING
THIS WORK IS FOCUSING ON CULTURE
AND FOCUSING ON THE CULTURES OF
OUR SCHOOLS AND OUR
RELATIONSHIPS AND THAT IT WHEN
WE TRUST EACH OTHER AND CAN TAKE
RISKS TOGETHER, THAT THAT CAN
REALLY BE A GREAT STARTING
PLACE.
THE OTHER PIECE THAT I WOULD
JUST LOVE TO SEE MORE OF US DO
IS TO REALLY, AS A TEACHER, NOT
TO WAIT TO BE INVITED TO THE
TABLE BUT TO PULL UP A SEAT
BECAUSE IT'S OUR TABLE.
THAT'S THE FIRST THING.
THEN FOR DISTRICTS AND STATES
THAT ARE REALLY TRYING TO
MEANINGFULLY ENGAGE TEACHERS IN
THIS WORK AND PRINCIPALS AND
SUPERINTENDENTS IN THIS WORK, TO
MAKE SURE THAT WE ARE ENGAGING
FOLKS IN A MEANINGFUL WAY AND
NOT JUST GETTING A PRACTITIONER
RUBBER STAMP TO SAY, YES, THIS
IS TEACHER APPROVED.
BUT REALLY TO ENGAGE IN PROBLEMS
OF PRACTICE TOGETHER.
MY SUPERINTENDENT IN KENT,
WASHINGTON, SAT DOWN WITH US ONE
TIME WITH SOME OF THE BUDGET
STRUGGLES THATEXPLORING
AND SAID, HERE'S THE REALITY,
WHAT WOULD YOU CUT?
AND IT TOTALLY CHANGED THE WAY
THAT I SAW THE DECISIONS THAT
THE DISTRICT WAS MAKING AND IN
PART PUT ME ON THIS PATH TO THE
DEPARTMENT.
>> SO ONCE AGAIN COLLABORATION
COMES THROUGH WHEREVER YOU ARE
ON THE GLOBE, AS WELL AS A
NUMBER OF OTHER IMPORTANT ITEMS.
THE ONE THING YOU TALKED ABOUT
IS TIME.
UNFORTUNATELY, WE'RE OUT.
ONE THING WE'RE LIMITED BY.
I WANT TO THANK OUR PANELISTS,
PARTICULARLY OUR AUDIENCE
MEMBERS, FOR JOINING US TODAY.
WE GOT A LOT OF VERY GOOD
QUESTIONS.
SORRY WE DIDN'T REACH ALL OF
THEM.
IF YOU MISSED ANY OF TODAY'S
WEBINAR, YOU CAN WATCH ARCHIVE
VIDEO FROM IT AT WWW.ALL
FRED.ORG/WEBINARS.
VIDEO AND POWERPOINT SLIDES FROM
TODAY'S WEBINAR SHOULD BE UP BY
TOMORROW MORNING.
BE SURE TO CATCH AGAIN THE ONE
FROM THE HOUSTON ISD VIDEO AND
THANK YOU AGAIN FO FOR JOINING US.
HAVE A GREAT DAY.
Categories:
Uncategorized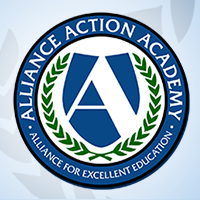 Welcome to the Alliance for Excellent Education's Action Academy, an online learning community of education advocates. We invite you to create an account, expand your knowledge on the most pressing issues in education, and communicate with others who share your interests in education reform.
Register Now
or register for Action Academy below: