An Update on ESEA Reauthorization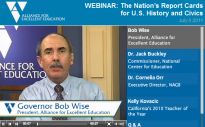 June 10, 2011
2:00 pm – 3:00 pm EDT
Washington, DC
As this school year comes to a close, Congress continues to work on the reauthorization of the Elementary and Secondary Education Act (ESEA), currently known as No Child Left Behind. On May 25, the House Committee on Education and the Workforce passed the first in a series of bills they intend to work on this summer, and the Senate Health, Education, Labor, and Pensions (HELP) Committee may take up a bill reauthorizing ESEA this summer.
How will the reauthorization impact high schools? How is the budget climate impacting ESEA negotiations? Will Congress complete the reauthorization by the time school starts this fall? What are the differences in the reauthorization process in the House and Senate and how does that impact the reauthorization?
On June 10, the Alliance for Excellent Education hosted a webinar to provide an update on the ESEA reauthorization process, answering these questions and more. The webinar featured Bob Wise, president of the Alliance for Excellent Education and former governor of West Virginia, and advocacy staff from the Alliance. The webinar also provided an opportunity for the speakers to address questions submitted by viewers across the country.
Categories:
Uncategorized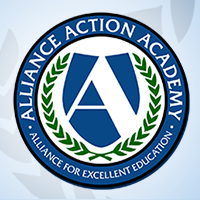 Welcome to the Alliance for Excellent Education's Action Academy, an online learning community of education advocates. We invite you to create an account, expand your knowledge on the most pressing issues in education, and communicate with others who share your interests in education reform.
Register Now
or register for Action Academy below: