A School Superintendent's Challenge to America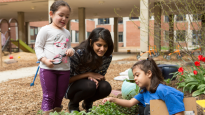 September 18, 2018
2:00 pm – 3:00 pm EDT
The Mike Sussman Studio
Please Join the Alliance for Excellent Education for a Webinar
A School Superintendent's Challenge to America
Panelists
Jonathan Raymond, President, Stuart Foundation; Former Superintendent, Sacramento City Unified School District (SCUSD)
Bob Wise, President, Alliance for Excellent Education
As the superintendent of Sacramento City Unified School District from 2009-2013, Jonathan Raymond was not afraid to bring innovative approaches to the district's impoverished schools. One of Raymond's proudest accomplishments is establishing seven Priority Schools, transforming Sacramento's poorest-performing schools in the neediest neighborhoods to some of the city's highest-performing schools.
During his tenure, Raymond also addressed issues at all levels of the K-12 system from implementing a two-year transitional kindergarten program to cutting the high school dropout rate from 23 percent to under 6 percent and partnering with local colleges and employers to establish a pathway from pre-K to graduate school.
In this webinar conversation with Alliance for Excellent Education President Bob Wise, Raymond, now president of the Stuart Foundation will offer advice and share lessons learned. He will also discuss his new book, Wildflowers: A School Superintendent's Challenge to America. Part memoir, part manifesto, Raymond's book journeys into the Sacramento school system to bring readers into the heart of the nation's education crisis. A book about public education that is written for the public, Wildflowers offers an accessible road-map for transforming public schools into thriving centers of excellence.
Watch the video trailer about Raymond's book.
Register for the webinar and submit questions for Raymond and Wise by completing the form at the bottom of this page.
---
Please direct questions concerning the webinar to alliance@all4ed.org. If you are unable to watch the webinar live, an archived version will be available at http://www.all4ed.org/webinars 1–2 business days after the event airs.
---
If you are interested in renting the Alliance's facilities for your next meeting or webinar, please visit our facilities page to learn more.
---
Photo Courtesy of Allison Shelley/The Verbatim Agency for American Education: Images of Teachers and Students in Action.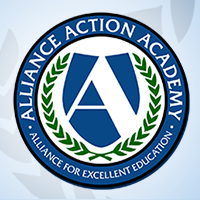 Welcome to the Alliance for Excellent Education's Action Academy, an online learning community of education advocates. We invite you to create an account, expand your knowledge on the most pressing issues in education, and communicate with others who share your interests in education reform.
Register Now
or register for Action Academy below: