A School Superintendent's Challenge to America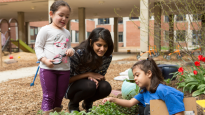 September 18, 2018
6:00 pm – 7:00 pm EDT
The Mike Sussman Studio
Please Join the Alliance for Excellent Education for a Webinar
A School Superintendent's Challenge to America
Panelists
Jonathan Raymond, President, Stuart Foundation; Former Superintendent, Sacramento City Unified School District (SCUSD)
Bob Wise, President, Alliance for Excellent Education
As the superintendent of Sacramento City Unified School District from 2009-2013, Jonathan Raymond was not afraid to bring innovative approaches to the district's impoverished schools. One of Raymond's proudest accomplishments is establishing seven Priority Schools, transforming Sacramento's poorest-performing schools in the neediest neighborhoods to some of the city's highest-performing schools.
During his tenure, Raymond also addressed issues at all levels of the K-12 system from implementing a two-year transitional kindergarten program to cutting the high school dropout rate from 23 percent to under 6 percent and partnering with local colleges and employers to establish a pathway from pre-K to graduate school.
On September 18, 2018 the Alliance for Excellent Education held a conversation between All4Ed President Bob Wise, and Raymond, now president of the Stuart Foundation.  It offered advice and shared lessons learned. Jonathan Raymond also discussed his new book, Wildflowers: A School Superintendent's Challenge to America. Part memoir, part manifesto, his book journeys into the Sacramento school system to bring readers into the heart of the nation's education crisis. A book about public education that is written for the public, Wildflowers offers an accessible road-map for transforming public schools into thriving centers of excellence.
Watch the video trailer about Raymond's book.
---
Please direct questions concerning the webinar to alliance@all4ed.org. If you are unable to watch the webinar live, an archived version will be available at http://www.all4ed.org/webinars 1–2 business days after the event airs.
---
If you are interested in renting the Alliance's facilities for your next meeting or webinar, please visit our facilities page to learn more.
---
Photo Courtesy of Allison Shelley/The Verbatim Agency for American Education: Images of Teachers and Students in Action.
[Music playing]
Bob Wise:                   Hello. I'm Bob Wise, president of the Alliance for Excellent Education and former governor of West Virginia. We are very happy to have you with us today. I hope everyone is feeling rested and reinvigorated as the summer comes to an end. And if you're like me, you try during your summer vacation to catch up on your reading.
For me, one of my most stirring summer reads was this book: Wildflowers: A School Superintendent's Challenge to America. This book is extremely timely, and shortly, during the next year, every school district in the country will be developing a plan for how it will be addressing the needs of its lowest performing schools. If there was ever a time to be bold, this is it.
Today I'm thrilled to be joined by the book's author, Jonathan Raymond. Jonathan is the current president of the Stuart Foundation in San Francisco. Significantly, from 2009 to 2013 he was a superintendent of the Sacramento City's Unified School District. Part memoir, part manifesto, Jonathan's book journeys into the Sacramento school system to bring readers into the heart of the nation's education crisis, but also into what many of its solutions are.
This is a book about public education that is written for the public. Wildflowers offers an accessible roadmap for transforming public schools into thriving centers of excellence. Most importantly, Jonathan constantly shows the importance of the whole child and how putting the student at the center of all decisions is essential for true success. Jonathan, welcome. Thank you for joining us today. And before we jump into questions that have been submitted, would you like to open with what you hope readers take away from this book?
Jonathan Raymond:    Thanks, Governor, for having me on the show. It's a great opportunity for me to share what is really my story, which is what Wildflowers is. It is a personal story of my time in public education and my travels, which ended in Sacramento when I was superintendent of schools for almost five years. I wrote the book for several reasons. First, because I wanted to tell my story. I thought that what we did and what we were able to accomplish with so little resources at a time of great struggle but also great opportunity in California was worth memorializing and being able to pass down.
And I also, because we're at a critical place with our public education system, I wanted to show that when you take a systems approach and when you take a whole child approach – which isn't something new but actually goes back to a time when public education through the progressive leadership and thought leadership of folks like John Dewey really showed that education was about a community endeavor to produce young people that were capable of participating in a civil democracy and capable of then becoming the next generation of leaders – I wanted to show that this approach wasn't anything new. In fact, many school districts around the country are doing pieces of it, but I wanted to show how you could do it at a whole systems level and do it through the power of stories, and when you base every decision on what's best for a child, that you can show dramatic improvement.
Bob Wise:                   So, thank you. Before we jump to questions that have been submitted by participants of this webinar, I just want to follow up on that because I was struck by that point that you made. You start – I think it's on page – I've got it dog-eared here: page 102. And you make that point that, often while we're talking about transformation, transformation can often scare people by saying, "Well, are you asking us to throw over that which is good, that which is traditional? And you're making the point in this book that when we're talking about the whole child, we're talking about something, as you point, John Dewey and a number of others have been talking about and trying to implement for well over 100 years. So the tradition doesn't always have to be the enemy of transformation.
Jonathan Raymond:    That's correct. In fact, many of these approaches, which are really designed to focus on what are the needs of a child and then how do we, the adults, help to create the conditions – it's what Sir Ken Robinson said. He said, "Gardeners don't point at a flower or a plant and say, 'Grow.' Gardeners help to create the conditions." And it's the same in public education, that we, the adults, the educators, parents, family members, and community members, it's up to us to really help to create the conditions so that children really can thrive. And the name "Wildflowers" is meant to connotate that every child is different, every child has a unique need. And when we focus on trying to meet those needs, both by educating the head, the hands, and the heart, we can fully prepare children to thrive in our world today.
Bob Wise:                   And so as we talk during this upcoming discussion, I think it's just important to point out this is based on your experience. As I recall, Sacramento school district is around 47,000 students, a high percentage of free and reduced lunch, and I think you've said right in your book over 40 languages spoken. So this is not something in the abstract. It's something you've worked with in your life and in your experience.
Jonathan Raymond:    Yes, that's correct. Sacramento was very typical of many urban school districts. We had declining enrollment. We had high levels of families living at or below the poverty line, a very diverse mixture of populations. And also we were struggling with, as I said, declining enrollment and in a state that was at the time facing significant resource shortages.
Bob Wise:                   So we'll go into some questions that have been submitted. During your tenure you addressed issues at all levels of the K-12 system. You cut the high school dropout rate – that is, you and your colleagues – from 23 percent to under 6 percent. You partnered with local colleges and employers to establish a pathway from pre-K to graduate school. You also implemented a two-year transitional kindergarten program, and that's something that's drawn the interest of one of our viewers. Tanai in Kansas asks: "My school is very interested in a transitional kindergarten classroom. How were you able to communicate the benefits to get the buy-in?"
Jonathan Raymond:    Yeah. I really appreciate that question. We approached it as giving children the gift of another year, and we recognized that not all children come to kindergarten, to that first year, at the same place. Some of them have had a different journey to get to that first kindergarten classroom. And so by extending that into another year, we talked with our community and our families about that this really is a gift, that it's not a sprint to the finish line, and that for some children that extra year with a really focused, specialized curriculum – so it wasn't simply a kindergarten curriculum twice, but it was really designed to meet the needs of children as they came in for that particular first year. And it really was that. It really was a gift. It helped to prepare them so that they could be successful the moment they got into that first kindergarten classroom.
Bob Wise:                   So you've also said that one of your proudest accomplishments is establishing seven Priority Schools, transforming Sacramento's poorest performing schools in the neediest neighborhoods to some of the city's highest academically performing schools. We have a lot of school district superintendents joining us today. Can you talk some about how you implemented these Priority Schools? And I was struck in your book too because you cover what's necessary to sustain their progress.
Jonathan Raymond:    What's really important for a superintendent and a school district leader is to have a vision and, ultimately, a shared vision that's helped been developed with the community. And when you get an opportunity to implement that vision, which we did in 2010 when the state of California came out with a bottom five percent list of schools, we wanted to get ahead of that. And so we looked and used all of our data, including a school quality review process, to identify what we thought were going to be schools that would be potentially on such a bottom five percent list. And when the list came out, we were actually shocked that only one of our schools in Sacramento was on this list, and yet we knew there were probably a dozen or more that were performing equally as this one school on the list.
And we wanted to also show, even in a time of great financial stress, that we could do something powerful with our neediest schools and our most challenging communities. And so we came up with this idea of the Superintendent Priority Schools, where what had been our lowest performing schools in our highest need communities would literally become the priority of the superintendent, a priority for leadership, a priority for resources, a priority for our best teachers, and trying our most innovative practices, because we wanted these schools to be our incubators of innovation and we wanted to show that, despite the many things we were gonna change – some as simple as painting and cleaning and bringing these schools up to code, and other more as dramatic as changing the complete leadership of these schools as well as giving them the freedom with curriculum and assessment – that the one thing we weren't gonna change were the children.
And we didn't want to shut down these schools and we didn't want to convert 'em to charter schools. We wanted to show that, with our principals and with our teachers, we could do something dramatic and bold in, first, six and then, later, seven schools – and one of them also being a high school. Now, high schools are typically really hard, and one reason why they're hard is because we don't give students a voice in what they want to learn and how they want to learn. And we were explicit doing that with our schools, making sure that we authentically engaged everybody in the process and the design – from our teachers to our parents and families and even to our communities and to our students – in doing something really, really dramatic.
We didn't try to reinvent. We focused on what we knew worked: that having great leadership really matters; that having teachers that want to be in these schools and are able to work together and have a voice in how these schools are gonna be designed and run; the really focused use of data, particularly student work, in helping to adjust and design teaching and learning process; being able to be intentional about how we are engaging and empowering our families to be part of the learning team in the school; and then opening ourselves up and being available and accessible to our community. These were a few of the things that we focused on.
And because we couldn't focus on everything, we gave schools a chance. They wanted someone to focus on literacy, someone to focus on math, but whatever it is they were gonna focus on, we held 'em accountable for results. And it was powerful. It was a powerful example of what happens when you provide opportunity and resources to our most challenging schools. And these schools, a few of them actually came out of school improvement, really were models of what can happen when you provide the resources and the opportunity and the adults can set the conditions for learning for young people.
Bob Wise:                   That's a theme I noticed that runs throughout your book, and that is the involvement, essentially, of everyone – the public, the parents, the students obviously, teachers, faculty and someone. But it strikes me you didn't do much without having everybody at least involved, if not always on board in your undertakings.
Jonathan Raymond:    Yeah. One of the things we wanted to test was this notion of if we focused every day on getting a little bit better, right? A lot of talk today around continuous improvement. It's a buzzword, but we took it seriously. Let's get better at everything we do no matter what position we hold in our school district. And could we also focus on working together – that buzzword being "collaboration" today. But if we found ways to focus on getting a bit better every day and working together, that was our theory that we wanted to test out. And it came alive in those seven schools.
Bob Wise:                   Yeah. I think I like "working together" and "getting a little better every day." That resonates with the lay person such as myself a lot more than, as you say, some of the buzzwords that run around right now, but are important. I have to say that one of the hardest chapters that I read was when you talked about the resources, because when you came in, California was going through a series of budget cuts and it really came through. I mean what you and your colleagues had to do to reduce services, to reduce expenditures, and at the same time the undertaking what you were doing, that was a heartrending time.
Jonathan Raymond:    Yes, and what I will say, now having a little bit of time to reflect, the silver lining in the process is that I knew when I got to Sacramento that we couldn't do it alone, that while our three pillars in our strategic plan – strong college and career, also looking at engaging our family and our community and organizational transformation – meant that we were gonna do the best we could to be the very best we could, but that we couldn't do it without our families and our community. In other words, we had to look outside of the school district for resources, and resources in terms of people and volunteers, thoughts, ideas, as well as dollars.
And so, to me as I look back at now, it really forced us to reengage, to authentically reengage with our families and our community. And I think that one of the greatest challenges that public education has today is, first of all, we're not good at authentically engaging our partners, such as our families and our community, and it's not something that we know how to do – partner very well. And that, because of this, that I think it makes our work even harder, and in some places we think that we have to go it alone. And when you suddenly realize that a whole child education really needs whole family and whole community, it means that we're bringing the resources as well as the assets of a family and a community to bear in educating children, so that we can all do our very best.
I often think of a model such as community schools, which has at its center the school and community providing all of these resources around it. But what I think it's really missing is that true authentic engagement and that true sense of partnership, which means not necessarily all the services have to be delivered at a school, but that we are harnessing the resources of a community at its best – so afterschool providers, summer providers, and looking at how we engage the resources of our business community, as an example. It doesn't mean that those services have to be deployed within a school, but what it means is that if a school can focus on what it does best and leaving up those other opportunities for other partners – family, community organization, the business community – it enables everybody to contribute towards educating these children.
And at that time in California that's what we were faced with. We had no other choice because we didn't have the resources. In fact, we had less and less resources every year. So we had to open ourselves up, we had to think differently, and we had to learn how to authentically engage. And that means, by the way, going out. It means going out and getting involved and actively listening and being open and willing to partnerships and other ideas.
Bob Wise:                   So a question from Luis in Chicago, who asks: "How do we address the needs of a district made up by students whose demographics do not represent that of us as leaders and yet we're just as passionate and as committed about their academic success as anyone else?"
Jonathan Raymond:    I think we have to start by going to where our families and our communities are. And one great example of this is in Sacramento, where we had the Parent Teacher Home Visit project. At the time I arrived, it was in about 20 of our 60 schools. It's an opportunity where teachers get trained. They go with a colleague and they go visit the families of their students. In other words, they go into their environment. And when we go into a different environment, when we go in and try to really understand, in an open way, and asking our families, "What are your hopes and dreams for your child?" you have a greater understanding and an appreciation for the needs and how those families, and by extension, where those children come from.
What I'm talking about here, Governor, is the word "empathy." And I think it's the word "empathy" that today really is the key to helping move our schools to that different level, to helping all of us understand really what it takes to meet the needs of children. When we walk in another's shoes, when we try to imagine what it must be like for them, to try to feel and think a little bit what it must be like for them, it gives us the ability to I think meet or better understand how are we gonna create the conditions so that we can meet the needs of those children. And so when I talk about empathy, and then we use the words "equity," I think equity is really about empathy in action, taking action, taking steps once we have that better understanding of what the needs of our families and our children are.
Bob Wise:                   So a little more about changing demographics from Matthew in New York, who asked, "While we, as a society writ large, say we seek and welcome diversity, most institutions are not created truly inclusive systems, campuses or systems that embrace and understand the students and families we work to hard to attract, retain, and matriculate." He continues: "While our classrooms may look different than they did 20 years ago, the institutional and systemic biases and challenges remain. How and when may we see more evolution here?" And you're actually addressing that as you talk about empathy and being equity in action.
Jonathan Raymond:    Right. Again, I use that word "authentic engagement," right? It's opening ourselves up to our community. I have a lot of stories in Wildflowers, which, when you read it, you'll understand. And you can imagine there's a lot of stories that sort of never made the book, on the cutting room floor. And one of them is, when I first arrived, we asked our schools to open up that first fall and to hold a Come Meet Your School, open up to the community. And I remember going by one elementary school where a neighbor walked in and she said, "You know, this is the first time in 35 years from living across the street from the school that I've ever been invited to come inside."
And so when we think about opening ourselves up, another story I share is, when I was getting to know my community and going out on the weekends, I'd go through many neighborhoods where I saw chain fences around homes, barking dogs. And I'd look across the street and there was the only green space in the community, which was our school playground. And yet it was locked, right? It's like we had a sign on the school that says "closed for business." And what we wanted to do was actually change that. We wanted to send the signal to our community that in fact we're open for business; this is your school.
So we removed the locks on those fences. We asked all of our schools to have a parent resource room, find a room, a space in the school, that parents could call their own, that they could set it up the way they wanted to; they could resource it the way they wanted to. They could make services available, such as continuing education classes, even having computer access. We opened up our libraries, our computer labs because many neighborhoods didn't have libraries at the time. In other words, we wanted to change the perception.
And one of the first things we found out was, when we sent back to our communities that fall a message that would you watch out for our schools because we're gonna be on holiday break, the number of incidents of vandalism actually decreased. And one of the reasons we attributed that to was we created a sense of ownership within these communities. We opened it up and we let the community start to come in. And I think by doing so, you start to change the perceptions of who are we and what's our role in this community, who are the families and the children we are educating, and become actually part of the fabric of that community. And by so doing, we get to start to appreciate, understand, and start to get at some of these biases that are very real.
Bob Wise:                   The main theme in your book, what I really took away from it, is about an education system that values the whole child by strengthening the relationships between students, educators, families, communities. It's the North Star by which the Stuart Foundation guides itself. So let me, for just a moment, put on my late-night talk show host hat. I know you have a short video that briefly explains the whole child approach. Let's see that.
[Video played, 0:24:14 to 0:25:27]
Child's Voice:              Wherever they plant their roots, wildflowers always find ways to adapt and grow. Even if there's too much water, too little sun, or the wrong type of soil, they are beautiful, determined, and resilient. Great teachers know that each child is as exceptional and unique as a wildflower, with a destiny to grow and bloom. But how could just one teacher tend each child's unique needs? Teachers deserve more help to create the conditions where every child reaches their full potential. Whole child education cultivates a community of gardeners, teachers, parents, civic leaders, and neighbors, working together to give each child what he or she needs. And when every community rallies around each child and addresses their whole set of unique needs, the entire world will benefit from this blossoming human potential.
Bob Wise:                    So, Jonathan, that was a high-level look at the whole child approach and philosophy. Can you tell us a little more about how you're approaching it and the work that the Stuart Foundation is doing to advance the whole child?
Jonathan Raymond:     Before I do that, Governor, I just want to share with our audience that the voice in that video is my 11-year-old daughter, Gabby, who has dyslexia. She has a language disability. And I can tell you from watching her in that studio, she spent over an hour recording the words for that video. She read the whole passage. She broke it down. She was tenacious.
And she's fortunate that she goes to a school that really values the whole child and has a simple motto of "give every child what he or she most needs." Easy words to say, for sure, but really, really tough to do. But I want, as evidenced by that video, she is confident, she is strong, she is determined, and she is resilient. She is a true wildflower, just like millions of our children, just like I was a wildflower. And the job of the adults is help create and to set those conditions.
Now back to your question on the Stuart Foundation. So we do see advancing whole child education as our North Star and that our job here as part of the education system, in taking a systems approach to this work, is to help to create the conditions – both the policy conditions to advance whole child education and the practice conditions. In other words, identifying what are those good whole-child practices and how can we support them so that they can help influence and impact policy.
So we work in multiple places. We have four portfolios – arts and creativity, school finance and accountability, leadership, and focusing on adolescent youth, high school youth – in order to support partners on the ground doing the work, who are really doing innovative practices to help advance whole child education. And then we help lift up those partners and those practices to show at the state and at the systems level, through policy and advocacy and research work and also through thought leadership and writing and hosting convenings and bringing people together, that we can really help advance whole child education by creating and changing the story and the narrative around public education, by helping to foster and create relationships, as you mentioned earlier.
The work of educating and developing children is about relationships, relationships between students, between educators, parents, families, and members of the community. So how can we bolster and strengthen those relationships? And so we do that through our work here at the Stuart Foundation by bringing people together, hosting and holding convenings and helping to introduce people to help, through those relationships, break down many of the systemic barriers to improving education.
And we also help by building the knowledge in the field. So by focusing and supporting work on the ground, work with innovative and thoughtful partners that are also committed to educating the whole child and using the whole community, we can help show other practitioners and policy makers the practices that work and to spread this knowledge. It's our way of helping to advance whole child education. It isn't the only way. It's a part of it, and there are other examples and other places that are focusing on other areas, but it's through this sort of dual approach of focusing on practice, helping to influence the policy loop, and then to help to create the conditions and the demand so more people understand that whole child education isn't a new approach. Here's how to start. Here are some examples. Here are some stories and some places that you too can help to begin to move this work along. And so that's the work here at the Stuart Foundation.
Bob Wise:                    And I'm struck through your book how, particularly in the beginning, how you talk about the need for systemic and structural change and how important it is to advance that and make that happen to guarantee that, indeed, through policy, through practice, the whole child becomes the integral North Star.
Jonathan Raymond:     That's right. If we're truly committed to doing this at scale, we have to think about it systemically. And I learned some of that the hard way. We talked a little bit earlier about the priorities piece and about one of these strategies we used was taking high performing principals from other schools and beginning to transfer them into our Priority Schools. We moved teachers from other schools into these Priority Schools. But that resulted in us having shortages of both teachers and leaders in some of our other schools.
So as you take and as you think about strategy and approaches, it's really important that we think about things at a systems level, because sometimes if we are simply reacting or we're not being thoughtful enough about what are some of the underlying – as one of the listeners asked a question about these things called bias – if we don't really understand bias or how people are thinking about a particular issue and we simply change a structure or we change a policy without getting at these underlying issues, the policy or the structural change never occurs. But when we think systemically, we're able to help address all of these various aspects of an issue.
Bob Wise:                    So my next question I'm gonna try and combine structural change and relationships that you referred to a little earlier. I mentioned we have a lot of school district superintendents and school leaders that are watching today, many of whom work in various networks, including some that you mentioned in your book, such as the CORE Network in California and others. As you know, the Alliance for Excellent Education supports school districts through its Future Ready Schools network, which is a systemic process to help district and school leaders develop the human and technological capacity to personalize student learning.
What we've learned, what I've learned uppermost through Future Ready Schools is how much district and school leaders want that opportunity to meet and to network with their fellow school district superintendents and to hear from their peers. As one of them said, "I can Google. I can do all this. I want to meet and talk to somebody who lives, walks in my shoes, has a district that looks like mine." And so, Jonathan, you know first hand the challenges these superintendents are facing. Do you have any big picture advice or lessons learned that you'd like to share with them?
Jonathan Raymond:     The work is challenging. It's invigorating. It's really hard. And I tell folks that if you're committed to whole child education, this work will change you. And you need to change. You need to think about this work differently. You need to be really clear on what your values are. In other words, do you have a purpose and are you really living with that purpose? But also, as I said earlier, do you have a vision, and is it a shared vision that's been developed with other members of the district as well as your community? And then looking for opportunities to act on this shared vision, and being bold, and being able to take the risks for students.
When you're working and learning with others who are doing this same work, as Michael Fullan likes to say, it's "leading from the middle." It's finding your peers and colleagues who have walked maybe a little bit ahead of you and who can offer their wisdom based on their experiences, as well as what their mistakes have been. And then you in turn offering that same opportunity and advice for those who are coming after you. It's through that I think sense of collective efficacy that we can do this really, really hard work of transforming schools, of educating and developing children, of authentically engaging our community and doing it at a systems level.
The work is hard. The work can often be very lonely. But we're not alone when we reach out to our peers and our colleagues. And that's what we try to do here at the Stuart Foundation by bringing people together, being very intentional about helping to develop those relationships and the opportunity to share stories. We all have stories. Sometimes we're a little more shy and reserved about sharing our stories, but it's through those stories – one of the reasons why I wrote Wildflowers – that's how ideas get shared. That's how people also are given hope and given inspiration that this is possible and it's been done before and it can be done again. And there's tremendous power when we do that together.
A simple image is standing on a beach, enjoying that summer vacation, as you just talked about, and standing in the water. And we know how easy it is to get knocked down by a wave. When we link arms with a family member or a friend, we become a little more sturdy. And when we link arms with 2 or 3 or 4 more, or 50 more, we become a force that's often capable of doing things we never imagined were possible. That's the power of doing this work together.
And when we figure out how to come together and to create these powerful teams and powerful authentic partnerships with our teachers, with our school leaders, with our cafeteria workers and our bus drivers, and our most important partners are our parents, and then open ourselves and make ourselves available to the community, there isn't anything we can't do. But that's what's it's gonna take to truly re-imagine and transform our public education system. So that's why I say whole child, whole family, whole community. That's the key to moving ourselves into another place.
Bob Wise:                    You just teed up perfectly the next question from Tamara in New York. "How did you maintain your resilience when you were met with resistance, whether it's within the school, the administration?" We've already talked about budget cuts. It takes resilience, doesn't it?
Jonathan Raymond:     It does. It does. I was really clear, Governor, on what my values were. This work is anything but black and white. It is very gray. But when you know what that black and white is for you, what you know what you're willing to lose your job over if it comes to that, then that's really empowering. And I think it takes that kind of really purposeful focus that enabled me to get up every day and fight for kids. I would often talk about at the end of the day I would come home, and my suit of armor that I had on that day would be often dinged and dirty and bent and bloodied, and I'd put it on the mythical valet. And every morning when I woke up, there it would be again, bright and shiny, and on it would go and out I would go.
What I tell folks is that when I was the superintendent in Sacramento, it was the greatest job that I ever had, and it was also the hardest. But when you know what you stand for, when you know what your black and white is, and when you're working with other people – and that's what's so amazing about this work, is that there are thousands and thousands of people that are so committed to kids and so committed to doing this work together – that it makes it really, really powerful.
And so knowing that I had that, knowing that I had the support of family and friends, and knowing that I was fighting for kids every day and that I truly represented – I was the one person in that school district who had as their job to represent and fight for kids – that keeps you going and keeps you waking up the next day to go out and continue to do the hard work that's required.
Bob Wise:                    Jonathan, I was struck by the seven characteristics that you list on page 102 of what every community should be asking of education leaders. I'm gonna very quickly summarize 'em. One, are leaders equipped to lead and manage change within their systems? Two, do they know themselves and understand how to develop a shared vision? Number three, can these leaders cultivate good listening skills? Can they suspend judgments, examine their own beliefs and experiences? Four, can they stimulate team dynamics, where teammates listen to one another? Five, are they courageous and willing to do what is best for children? Can they lead with an open mind and an open heart and truly empathize and walk in someone else's shoes?
And then the voice shifts somewhat because now this about what the community expectations are. How can we best support these leaders to do this hard and essential work? And will we give them time and space to learn, grow, and fail, and then pick up the pieces and try again? Because my question for you is could you talk a little bit about the importance of these mutual expectations because, to me, what you've listed here is almost – it's not an expectation of just the leaders; it's the expectations of the leaders in the community for each other.
Jonathan Raymond:     Underpinning these, Governor, I'm encouraging leaders in school districts to do just that: to lead, to be bold, to take risks for kids. And at the same time it's also a signal to our communities that we have to support these leaders, and we also have to keep the pressure on them and hold them accountable for the results that we are looking for, to help implement that shared vision.
I've talked about various parts of those characteristics throughout our time earlier today, but what I really want to pass on to our district leaders is that you have a unique opportunity through the positions that you hold to do meaningful and real change, lasting change for children, from something simple as when I visited a second grade classroom and a student said, "Superintendent, why do we have Styrofoam trays in our school cafeterias that take 50 years to break down in a landfill? My classmates and I bring our own plates and flatware from home. What are you gonna do about it?" The truth is we can do something about that. And in that particular case, four months later we had biodegradable trays in our school cafeterias. And that's just one example.
Again, I didn't come to Sacramento to change the way our kids ate or to green our schools, as I talk about in Wildflowers, but that was what I heard from the community– so the importance of being able to listen and learn and actively engage and think about what does it mean to partner with a community, what does it mean to be responsive to a community at a systems level. And then for that community in turn to support you, because not everything's gonna work and we are gonna make mistakes. And what does it mean to give ourselves the time that it takes to go on this journey together, to create our stories, our stories of hope, our stories of inspiration, our stories of success when we do it together?
So these are what I simply list out as, when I say earlier, whole child education: it isn't something new. But if we're really serious and committed about doing whole child, whole community education, it will change you. And it requires change. It requires us to think differently. And so part of my journey and reason for writing Wildflowers was to also share the leadership journey that I went on about how I arrived in Sacramento and the changes and the things that happened and took place and how I did change, and what that change has meant today as I take on this new role in a different part of the system, helping to support and advance whole child education. To do this work well will change you.
Bob Wise:                    A couple of quick questions. Jen in Washington, D.C. – and actually these are somewhat connected – asked, "What role did education data play in your success?" And then also a follow-up question from Austin, Texas: "How did technology play a role in getting data into the hands of educators to support students where it was needed?"
Jonathan Raymond:     Yeah. The data was real important to our success. And we started, again, with our Priority Schools. We created data teams through a data inquiry process, where we brought together in that collaborative way a team of adults and educators within our school, and within that community within that school, to really begin to think about data much differently, to look at all the various sources of data, and then to land on the data that they would really help them to picture of what was happening with teaching and learning in that school.
I said earlier a lot of emphasis on looking at student work, but through that process, that data inquiry process – which we then spread out to our other schools as it became apparent that it was very successful – that that became the way we started to think about and to use data – again, data to drive improvement and data to help us with our efforts to increase the way our adults in our schools were working together. So it became very, very important. We had data walls at all of our Priority Schools that, again, were opportunities for our teachers to put the data up, to be able to look at it together, and to identify what were the areas and issues that are children, our learners, were struggling with and, therefore, what was the teaching practices that had to shift and to change.
And you'd be surprised. We didn't have the greatest access to technology. And having worked in a previous school system when I was in Charlotte, we had a lot of resources to implement technology tools to help our teachers and our school leaders have better access to data. It provided – it made it easier. It made it faster. So technology can do that. But at the end of the day, what I think is even more important is how are we using this data, and are we using it to help drive improvement, that little bit of improvement every day in our classrooms and in our schools? And are we using data as a way to empower our teachers and to empower them to be able to work together and to take some ownership, collective ownership, for how their students and how they are advancing their craft? So, data: real important, and the technology piece can help, but it doesn't have to be the place that you lead from.
Bob Wise:                    So we're beginning to run out of time, and I want to thank our guest, Jonathan Raymond, president of the San Francisco based Stuart Foundation and author of Wildflowers: A School Superintendent's Challenge to America. Jonathan, I can't let this moment pass. You've written a book, and both in the book, both in this discussion and throughout, I've heard you to urge superintendents and other district and school leaders to be bold. It seems to me – and this is I guess my editorial comment – seems to me we've always needed to be bold, but this is the moment to be bold.
In terms of a convergence of policy and practice, the new federal law, Every Student Succeeds Act, gives states and districts much more autonomy and flexibility than they had, and that during the next year to year-and-a-half, every school district will be identifying what – or be handed a list by the state of the lowest performing schools. One is, is there something that I should have asked you that you wanted me to – or that we should comment on? But also, if you could just talk about this moment, because I do think that we are at a critical time in our country's educational history and evolution, where being bold matters.
Jonathan Raymond:     From the early time of John Dewey to the time of John King, our previous secretary of education, it's a great opportunity. As you mentioned, the new federal law, Every Student Succeeds Act, actually mentions whole child education, and throughout the country states are giving more and more opportunities for school districts to really rethink how they are delivering education services within their community. It's a fantastic time to think about how do we step back and re-imagine how we are engaging our most important partners – our parents and our family and our community – to create a vision for how do we want to educate and develop our children, and to what ends within our communities.
And we have a lot of stories that we can share and stories that can both inspire, stories that we can learn from and to give us hope to do this very, very hard work that lies ahead. It is absolutely possible and it is achievable if we're willing to work together, if we're willing to set aside our ideologies, the "my way versus your way," the either/ors, and to really think about there's a both/and and we can do this together. There isn't a one-size-fits-all, but that if we put children at the center and we really ask that question, "what does he or she most need in order to be successful," and we empower our educators and our teachers and our school leaders to work together and to really think about how do we create those conditions so that our children can thrive, I think we'll really surprise ourselves with what is possible.
And if we share what is working, and if we share what we're learning, and we are willing to share our stories – both our successes and our failures – we can learn from it. And I think that's why, when I created this challenge, the whole child challenge, I wanted us to challenge and think differently. I wanted to, as you said, to have our education leaders be bold and to take risks now for kids, to put aside those ideologies, the "my way versus your way," for communities to think about supporting schools differently as well as putting pressure on them to improve and to work together.
Now is the time. And so I would say, if you want to share stories, if you're looking for resources, then you can look at www.wholechildchallenge.org and go to that site, and you'll find resources that are available to you and your communities in order to begin to make this re-imagining possible.
Bob Wise:                    So, thank you very much. If you haven't already picked up Jonathan's book, I highly recommend that you do so. And as he just said, you can learn more about the book at www.wholechildchallenge.org. So, Jonathan, one more time before we go, is there anything else we should cover?
Jonathan Raymond:     I just want to come back again to Sir Ken Robinson, who said that – and reminded us – that it's the adults that create the conditions for children to thrive. And I think if we think back on the stories of our own education and as we grew up, we're all wildflowers. We are all unique, beautiful, special, and capable of doing extraordinary things as long as we have adults there to help create and set those conditions for us.
Bob Wise:                    Thank you, Jonathan. And thank you to our viewers for tuning in today. If you missed any of today's webinar, archived video will be available at https://all4ed.org/webinars by tomorrow morning. Thanks again for watching. Have a great day.
[Music playing]
[End transcription at 0:51:25]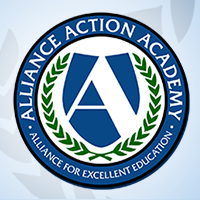 Welcome to the Alliance for Excellent Education's Action Academy, an online learning community of education advocates. We invite you to create an account, expand your knowledge on the most pressing issues in education, and communicate with others who share your interests in education reform.
Register Now
or register for Action Academy below: