Valerie Greenhill: Three technology uses for teachers

January 29, 2013 04:17 pm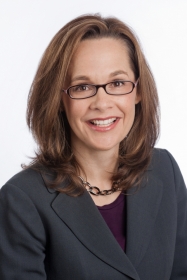 The following guest post comes from Valerie Greenhill, Chief Learning Officer at EdLeader21.
As we celebrate Digital Learning Day, I'm impressed at how far we have come as education technology advocates in the last 15 years. We've long blown past the "technology is a silver bullet" mindset; most of us now focus on the (tougher, but more compelling) issue of how technology can best support each student's ability to learn and succeed.
My personal story reflects this evolution. When I started out in ed tech in 1996, I thought technology itself would be the driver of necessary changes in education. Students would pursue individual, self-paced instruction, unbounded by time and place. They would become more engaged, self-directed, critical thinkers. Teachers' creative instincts would be unleashed. It would all be terrific.
But like many others in the field during that time, I witnessed a lot of misspent dollars and effort. Students were reading the same content, in the same linear ways, on computer screens. Technology coordinators (through no fault of their own) were fixing projectors instead of supporting innovative instructional practices. Teachers often felt quality instruction was being sacrificed for the latest digital bells and whistles. I began to focus more intentionally on the bigger picture. What did students need to know and be able to do to succeed in the 21st century? How can digital learning best support these goals for teachers and their students?
Today, I support district and school leaders all over the country as the Chief Learning Officer of EdLeader21, a professional learning community (PLC) of educators implementing the 4Cs (critical thinking, communication, collaboration and creativity) for every student. In our PLC we stress two things about technology and 21st century education: 1) students can learn content, think critically, communicate, collaborate, and create without ever using digital tools; and 2) the true promise of digital learning rests upon our ability to support teachers in doing this work well.
So as we reflect on Digital Learning Day, I'd like to offer three technology uses that provide critical support for the people who are fundamental to student learning: Teachers.
Collaboration technology: Teachers need adequate technology tools to help them facilitate student collaboration. Planning for and designing effective inquiry-based group work is challenging for all educators. The right technology tools can streamline some of the tasks (assigning and monitoring groups, for example), which frees teachers to focus more intently on designing and facilitating better collaboration among students. And, of course, these technologies have another important effect: They can engage students more fully in collaborative learning. Asynchronous communication tools, file sharing, and mind-mapping/ideation tools can give students new opportunities to connect, share and learn from and with each other and in ways that reflect the digitally connected lives they lead outside of school.
 Digital portfolio and assessment tools: Digital portfolio technologies provide powerful ways for teachers and students to create, manage, evaluate, and refine portfolios of their performances over time. The best uses of portfolios we have seen allow students, with some level of facilitation from teachers, to collect their best work, organize it, add comments and context, and selectively share it with others as desired. Because the portfolios are digital, portable, and easy to maintain over time, students build an intimate understanding of their own learning progress over the course of several years, not just a class or semester. This allows teachers to help students "own" their learning by teaching them to reflect on, manage, curate, and present their best work.
Digital content management: The most innovative educators have always engaged students by mixing and matching resources in their lessons from a wide range of sources: textbooks, self-created modules, district-published resources, videos, free and fee-based websites, student-created items, and so on. But it is very time-consuming for even the most energetic and dedicated teachers to manage such a broad array of items into a coherent set of assignments for their students. Technology solutions that reduce the administrative and creative burden on teachers, allowing them to re-mix and re-use their digital content in unlimited combinations with groups and subgroups of students in a single management interface/environment, provide powerful support for innovative practices.
These three digital strategies are important ways to propel education forward. This is precisely the role technology must play in our schools—to enable great teaching and learning. As educators, we share a collective responsibility to align digital tools with the most crucial goal in education, preparing all students for success in the 21st century. This, for me, is a terrific way to celebrate Digital Learning Day.
Here are a few good resources for further reading:
"It Could be Beautiful" – an insightful blog post about the state of (and promises of) education technology, from Tom Woodruff in Henrico County Public Schools
Valerie Greenhill is Chief Learning Officer at EdLeader21. As Chief Learning Officer, Valerie leads EdLeader21's capacity building work. She is currently focused on supporting district leaders in their efforts to integrate the 4C's into assessment and curricula systems. She leads member work in key national initiatives such as the PISA-Based Test for Schools pilot, 21st Century District Criteria, and 4C's Rubrics. Along with Ken Kay, she has authored The Leader's Guide to 21st Century Education: 7 Steps for Schools and Districts, released in summer 2012 by Pearson Education.