Using Adolescent Learning Research to Improve High Schools

December 04, 2017 11:04 am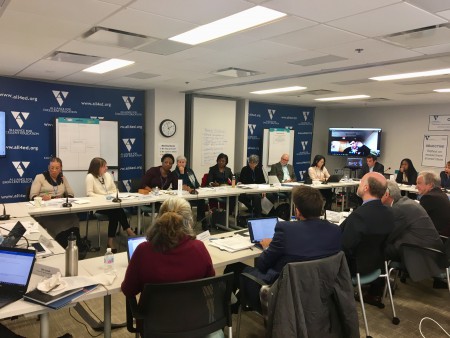 "Today, education is where medicine was in 1910," stated Dan Leeds, Chairman of the Alliance for Excellent Education's (All4Ed) Board of Directors. Leeds was referring to the pivotal moment in history, after the publication of the Flexner report, when American medical schools began to adhere strictly to the protocols of science in their teaching and research. With modern technological advances and a wider range of research methodologies for studying how humans learn and develop, the field of education likewise now has greater access to research that can guide practitioners and policymakers in how best to design schools to improve student outcomes and close achievement gaps.
But this research must be useable and accessible if researchers hope to influence education decisions. Therefore, All4Ed's science of adolescent learning initiative focuses on translating and disseminating adolescent learning and development research to inform school improvement policy and practice, especially for secondary schools serving historically underserved students.
As part of this initiative, All4Ed recently gathered together an impressive group of researchers, practitioners, and policy experts to examine these advances in research and discuss how recent findings from the science of adolescent learning might inform high school improvement strategies under the Every Student Succeeds Act (ESSA). As states finalize their plans for identifying schools in need of comprehensive or targeted support, school districts are developing processes and strategies for ensuring that they support these schools, and their subgroups of students, using evidence-based strategies.
During the event at All4Ed, facilitated by David Osher of the American Institutes for Research, an interdisciplinary group of researchers representing multiple scientific perspectives identified the most critical learning needs of adolescents that can inform the development of school improvement plans under the new law. After a morning of discussion, the researchers developed a list of key considerations for education leaders on how best to support adolescent learning, particularly for students from historically underserved populations.
The event included the following researchers:
Mary Helen Immordino-Yang, EdD, University of Southern California
Vivian Jackson, PhD, Georgetown University
Ben Kirshner, PhD, University of Colorado Boulder
Na'ilah Suad Nasir, PhD, Spencer Foundation
Kathryn Wentzel, PhD, University of Maryland
Bradford Brown, PhD, University of Wisconsin-Madison
Jay Giedd, PhD, University of California San Diego
Ron Dahl, MD, University of California Berkeley, and A. Wade Boykin, PhD, Howard University, also provided expertise in advance of the event to support the discussion among the researchers.
In the afternoon, practitioners and policy experts joined the researchers. Bethany Little from Education Counsel facilitated the discussion, which translated the researchers' key considerations for adolescent learning into actionable recommendations for education policy and practice. Practitioners described the challenges they often face, such as inequitable implementation and bureaucratic obstacles, that hinder their attempts to improve learning experiences for students. The group also examined how district- and school-level policies impact adolescent learning and ways schools and districts can use policy to further align public education with learning research.
Admittedly, the group could not address all the complexities of adolescent learning and high school improvement in a single day. All4Ed will continue to engage participants, as well as additional experts, in exploring these issues. These collaborations will lead to the publication of a foundational report in 2018 as part of All4Ed's emerging science of adolescent learning portfolio detailing key research on adolescent learning and development and how those findings can inform future strategies for improving the nation's lowest-performing high schools.
The science of adolescent learning is the interdisciplinary study of what happens in and with the brain during learning. To learn more, visit https://all4ed.org/issues/science-of-learning/.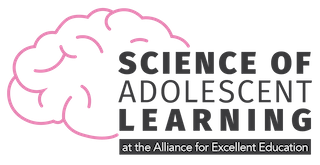 Robyn Harper is a policy and research associate at the Alliance for Excellent Education.