Undocumented Immigrant Students: Can the Nation Avert an Education, Economic, and Moral Crisis Affecting Millions of Young People?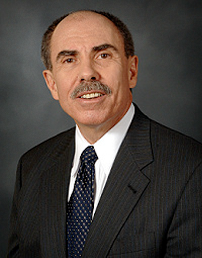 Imagine waking up to the news that millions of students disappeared overnight. Think of the incalculable cost to the nation of these young people not continuing their education. The patents never filed. The medicines never discovered. The companies never started. The disposable incomes never spent to create more jobs. All the lost human potential, brainpower, and economic contributions that these millions of future wage earners could provide during a time when the nation needs the talents and skills of all its people.
How could this happen, you ask? Already I am hearing reports from principals about the PTA attendance of immigrant families dropping sharply and of parents sending their children to school on alternate days to avoid everyone being picked up in a sweep.
Imagine being too afraid to go to school in the morning—not because you had a tough test, but because you didn't know whether your parents would be at home waiting for you when you returned. Such is life for the estimated 4 million children in the United States—82 percent of whom are U.S.-born citizens—who have an undocumented immigrant parent. Six states—California, Florida, Illinois, New Jersey, New York, and Texas—are comprised of almost 60 percent of undocumented immigrants.
When I began working at the Alliance for Excellent Education (the Alliance) in 2005, I visited a Washington, DC, high school with a large immigrant student population. Many of these students had an undocumented parent; some of the students were undocumented themselves. Many were smart, able, and doing well academically. But when I asked about upcoming commencement ceremonies, several accomplished students said they would neither walk the commencement line nor receive a diploma. They were afraid of exposing their undocumented parents. Instead of postsecondary education, they were going to become part of a largely minimum wage underground economy.
During the next decade, I saw some fear lifted—at least in education—even though the nation skirted what to do about a population that has steadily become part of the societal and economic fabric. President Obama signed the Deferred Action for Childhood Arrivals (DACA) executive order, which provides some relief for young people. While not providing a path to citizenship, DACA requires young people to register and be vetted in exchange for not being subject to deportation unless committing illegal acts. More than 750,000 students have formally registered and were vetted. Hundreds of thousands more students, either undocumented themselves or living with undocumented parents, are currently working through the United States's education system.
Conflicting messages and actions by the federal administration have not done much to allay immigrants' fears. Nor has sweeping state legislation in Texas empowering local law enforcement to assist in immigration enforcement. The state house representatives even defeated amendments exempting police activity at domestic violence shelters, medical centers, and extracurricular school activities, as well as exempting the interrogation of children about their immigration status.
I have a growing fear of what will happen to these students of undocumented parents. Even though nearly all are U.S. citizens, these students fear drawing attention to their undocumented parents. Just last month, U.S. Immigration and Customs Enforcement (ICE) agents arrested a father and twenty-five-year resident of the United States as he dropped his daughter off at school. Mixed messages come about the status of DACA registrants. Increasingly, I hear school officials talk about parents not sending their children to school. Families may finish up this spring semester, but how many will enroll their children for the next school year? For these reasons and others, I fear many of these students will disappear from schools and slip into society's shadows.
For those who may cheer at relieving the public schools of this expense, remember that most of these kids will not be leaving your community after they drop out of school. Very few will return to their parents' country of origin. Instead, they will be living a subsistence existence rather than being active contributors to the local economy and community life.
I confess I have not always felt these concerns. While serving in the U.S. Congress in the 80s and 90s, I tended to advocate a tough line on immigration enforcement. But in the last decade, I have been visiting high schools across the nation and I see the countless faces of immigrants working hard to make something of themselves and their communities. I admire the student presentations, from advanced robotics to Shakespeare recitals, and realize I am seeing the face and future of this nation. I've also heard and admired the Alliance's past and current college interns who describe being dropped into elementary school not speaking a word of English to eventually teaching their parents the English language.
With growing threats and fears about deportation of undocumented families looming, many organizations are looking for ways to assist the millions of students who may soon feel compelled to leave public school. Some organizations are focusing on litigation and ensuring students' rights are protected. Others are seeking policy changes. Active protest is another tactic.
On May 1, for example, thousands participated in protests at schools across the country as part of the "Build Schools, Not Walls" campaign, which is spearheaded by the Alliance to Reclaim Our Schools (AROS). AROS is made up of parent, youth, community, and labor organizations, including American Federation of Teachers, National Education Association, and Schott Foundation for Public Education. The protests focused on the need for schools be safe spaces for immigrant students and free from the threat of ICE raids. The protest platform calls for an end to threats to immigrant communities, and for the billions of dollars earmarked for a border wall to be used instead on strengthening public schools to educate all children, regardless of immigration status.
Each strategy may be important in the mosaic of long-term change. But for at least the next four years, I also know that policy relief is not in sight. Barring the legislative equivalent of President Nixon's groundbreaking visit to China, this administration will not be following the lead of its republican and democratic predecessors and advocating comprehensive immigration reform. And litigation provides delay, but rarely is it an overall solution.
I am impressed by the educators and public officials who are standing up for their students and promising to protect them by every means. If the Trump administration chooses to exercise its full federal power, there will be few options for state and local leaders.
While the U.S. Supreme Court has ruled that all students—undocumented or not—have a right to attend public schools, this legal right does not quell children's fear of deportation of their undocumented parents. For students who fear the consequences, can innovative combinations of technology, teaching, and cohesive communities come together to support the learning needs of these students? If students feel they must avoid the public schools, what can be done during the immediate period to avoid losing a generation of students hungry to learn and contribute to building this nation?
I don't have ready answers, and I know that no single organization can tackle this. My organization and I stand ready to collaborate and assist wherever we can be useful. But I urge leaders in education, immigrant rights, philanthropy, business, and technology to think creatively about how they can step in before more than 1 million students step out.
I am writing this in hopes that others who provide direct education services will be able to respond. At the very least, I hope that we can galvanize ourselves to explore all avenues to ensure the nation averts an education, economic, and moral crisis affecting millions of young people.
Bob Wise is president of the Alliance for Excellent Education and former governor of West Virginia.