U.S. Representative Jared Polis: Harnessing the Power of Technology Can Change the Outcomes of an Entire Community

February 06, 2013 03:32 pm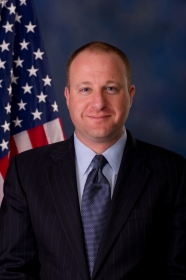 The following blog post comes from U.S. Representative Jared Polis (D-CO), who serves on the House Committee on Education and the Workforce and represents Colorado's second congressional district.
As a strong supporter of using the latest technology to help teachers teach and students achieve, I appreciate this opportunity to share my thoughts on the occasion of the second annual Digital Learning Day.
In classrooms across America, teachers and students are reaching new academic heights due to effective digital learning strategies. There are so many exciting developments in the field. Children can now pace their learning at different rates while still staying 100 percent engaged in the classroom. Through the use of digital tools, educators are personalizing the learning experience by tailoring curricula designed to meet the needs of individual students. It's these types of innovative teaching approaches that will help all students receive an education that prepares them to learn, grow and achieve in the 21st century.
Harnessing the power of technology can truly change the outcomes of an entire community. That change starts with our students and schools. It's up policymakers to support our professional educational workforce in their use of the most effective technological teaching strategies to improve student outcomes.
Last year's Digital Learning Day reached tens of thousands of teachers representing close to two million students. This year, it will reach even more teachers and students with the promise of technology in the classroom. On the second annual Digital Learning Day, I salute all the teachers who are using technology to make it possible for our students to grow, learn, and lead. Thank you!