Transforming learning: Will you accept the challenge?

January 14, 2013 05:22 pm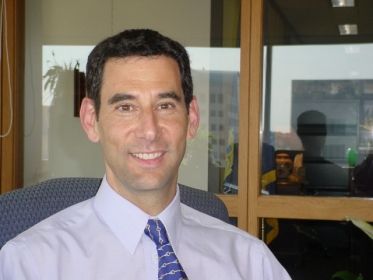 The following post comes from Michael Golden, CEO of Next Generation Learning at Educurious (www.educurious.org).
Now is the time for all of us to take on a bold challenge. We need to transform the experiences and outcomes of school. Let's channel our knowledge of how and why people learn to change today's classrooms.
We need a better way to help students succeed in high school and college. Above all, we must ensure our nation's youth do not miss out on rewarding careers because they lack the skills and exposure necessary to find personally compelling careers. When we build upon the prior interests and identities of students, and provide them with the opportunity to engage in personally relevant projects, motivation and learning follow.
Students need a better connection between what they learn in school and real life. They can and should do meaningful, interesting, authentic work where there isn't an easy answer or just one solution. When we give them complex, rigorous challenges where they are driven by a powerful "need to know," students learn how to collaborate, share responsibility and learn from the work of their peers. As they join forces to solve real problems, they "learn how to learn" and "learn to do" anytime, anywhere, in any subject they choose. We must create circumstances and environments where they can acquire the lifelong skills, knowledge, and habits to pursue their dreams.
Now is the time to act. Let's begin with the student in mind and create a new generation of learning experiences that:
Break down the barriers between the classroom and the real world through innovative project-based curricula built to the new Common Core and Next-Generation Science Standards and 21st Century skills
Position youth as developing experts progressing along competency-based learning pathways toward mastery with badges, levels, embedded continuous assessments and differentiated instructional interventions and scaffolds
Expand students' career possibilities by connecting them to renowned working and retired professionals and disciplinary experts from a wide range of careers and professions
Shift the role of learners from passive consumers of information to active collaborators, problem solvers, and contributors to curriculum by putting students at the center and using social networks
Incorporate the technologies teens use every day outside the classroom to improve their work in the classroom
Revitalize the role of teachers as guides and facilitators and support them on their own personalized career trajectories as they transform their classrooms into blended learning communities
We at Educurious have been working collaboratively with secondary school leaders, teachers, and their students across seven states to develop and implement innovative solutions that incorporate all of these strategies to fundamentally transform student and teacher experiences and learning outcomes. Supported by funding from the Bill and Melinda Gates Foundation and in partnership with the Institute for Science and Mathematics Education at the University of Washington, we are making bold changes.
Our research to date demonstrates increased student engagement and motivation and higher-quality student work. Students tell us they want to come to school, are willing to work hard because the work is relevant and of interest, and they are building their self-awareness and understanding of what they can become.
2013 Digital Learning Day (DLD) is the perfect occasion to contribute examples of our innovative work as we rise up together to act with a shared voice. We are pleased to be participating in DLD events on February 6, 2013 in both Washington, DC and Albany, NY.
We are also excited to be sharing our project based unit on the fiction series Hunger Games, in which students use evidence from the text to infer what events or series of events might have led to Panem, the dystopian setting of the novel. In the culminating task, students write an informative essay analyzing the evidence of a social, political, or environmental issue we face that may lead us to a society that resembles Panem. Students make specific recommendations through a social network space with a call to action concerning what can be done now to avoid this scenario in our world. You can find this unit here: http://www.educurious.org/try/hungergameschallenge.
Now is the time for us all to be heard. We hope to see your work and hear your voice on 2013 Digital Learning Day!
Michael Golden is CEO, Next Generation Learning, Educurious (www.educurious.org).You can learn more about Digital Learning Day 2013 and regiter at http://www.digitallearningday.org. Read other blog posts in our Digital Learning Series here.