Time for an Upgrade

November 04, 2013 04:49 pm
Can you think of any company that is still using the same technology budgeting practices, the same hardware, the same software, the same networks, as it did in 1996? I can't. But that is exactly what our country is doing when it comes to the investment we are making in internet connectivity for schools and libraries.
The E-rate program was created by Congress in 1996 to ensure that all schools and libraries have access to the internet. The program is run by the Federal Communications Commission (FCC), and when the FCC established policies governing the program, it determined that $2.25 billion should be spent to implement the program.
That was nearly 20 years ago. Back then, "Google" was a project of a few graduate students at Stanford. Mark Zuckerberg was 12.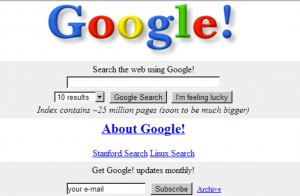 The good news is that E-rate has been wildly successful. Since its inception, the percentage of America's classrooms with internet access has increased from 14 percent to 94 percent. The bad news is that these internet connections are slow. According to the FCC, half of E-rate applicants have internet speeds that are slower than that of the average American home, making them ineffective to provide students with the best opportunity to learn.
We also know that demand for E-rate far exceeds supply. You can find out how much your state requested and received in 2012 by clicking here.
The FCC is now taking recommendations from the public on how to strengthen E-rate. The program needs to be modernized, simplified, and expanded. If a Fortune 500 CEO decided to budget for technology based on the same assumptions that it used nearly 20 years ago, that CEO would be fired. Let's use this opportunity to urge the FCC to modernize E-rate so it meets today's needs. Technology looks completely different in 2013 than it did in 1996, and so should E-rate.
Our goal is to provide 99 percent of students with high speed internet access in their schools and libraries within the next five years. Urge the FCC to modernize E-rate by visiting www.99in5.org and signing our national petition. The FCC is accepting comments until Friday, November 8. You can submit comments at www.99in5.org and we will submit them to the FCC.
Together, we can bring our schools and libraries into the digital age.
Bob Wise is president of the Alliance for Excellent Education and former governor of West Virginia.
Categories:
Uncategorized