The What and the How: The Two Things that Matter for Student Learning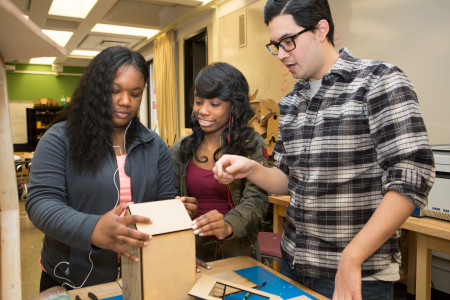 "There are only two things that matter: what students are learning and how effectively they are learning it."
Former Commissioner of the New York State Education Department, Dr. David Steiner, addressed the importance of rigorous standards and high quality curriculum and instruction during a recent talk at the Alliance's High School Advisory Group Meeting. The group supports the Alliance's efforts to elevate and expand practices to promote postsecondary opportunities for traditionally underserved students.
Dr. Steiner shared his vast experience as an education leader and researcher with leaders from state and district agencies, high schools, and institutions of higher education, who gathered to discuss high school and college and career readiness at its first bi-annual meeting.
In this video, Dr. Steiner focuses on two critical areas that must be addressed for students to experience deeper learning in the classroom:
The quality of what students are learning (standards and curriculum)
The way students are learning (quality of teaching)
Watch the video below.
This video is the first of several the Alliance has planned that will highlight key issues and considerations for leaders implementing policy in their high schools.
Additionally, the Alliance is supporting education leaders on local implementation efforts through technical coaching. To learn more or inquire about assistance, visit www.all4ed.org/AsktheAlliance.
Dr. Steiner currently serves as executive director, Johns Hopkins Institute for Education Policy and Professor, Johns Hopkins School of Education.