The Role of States in Driving Broadband Connectivity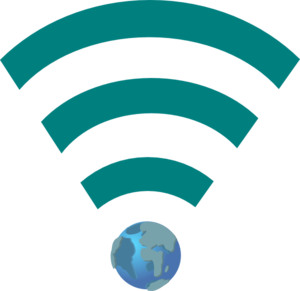 States are stepping up to the plate to drive access to high-speed broadband for students and families. Several newly released reports focus on connectivity, the rise of digital education, and highlight the impact that lack of access can have beyond K-12 education.
A new report by State Education Technology Directors Association (SETDA) and Common Sense Kids dives into the role that state leaders can play in increasing high-speed broadband access for students. State K-12 Broadband Leadership: Driving Connectivity and Access shares examples of successful broadband and Wi-Fi implementation and highlights innovative models of state leadership for broadband infrastructure. For example, in New Jersey, the state launched a regional purchasing consortia for telecommunications services to help schools work together to drive down the cost of high-speed broadband. The report also highlights effective policies and how state leaders can drive these policy decisions at the national and state level to support "broadband networks, bandwidth capacity, community access points, and home access for low-income families."
There have been significant improvements in broadband deployment, the report states, but there's still much to be done to close the digital divide. Findings from the Federal Communications Commission (FCC)'s 2016 Broadband Progress Report, included in the SETDA study, show that 41 percent of schools have not yet reached the FCC's short-term goal of 100 Mbps per 1,000 users, and few schools have met the long-term goal of 1 Gbps/1,000 users for connectivity capable of supporting digital learning. On the home access front, 10 percent of Americans lack access to speeds of at least 25 Mbps for downloads and 3 Mbps for uploads, and nearly 40 percent of people in rural areas and tribal lands lack access to adequate broadband.
"Something is wrong when coffee shops have faster Internet connections than most of our schools," says James P. Steyer, CEO and founder of Common Sense, in a press release accompanying the report. "Policymakers in state capitals, and in Washington DC, are facing the fact that critical funding is necessary to support the continued adoption of technology in classrooms throughout the country. With the use of advances in technology for learning and for administration, we must do everything we can now to finish the job of connecting every classroom and library."
Access in schools is especially critical as districts across the country are using technology in the classroom. The Center for Digital Education's Digital School Districts Survey shows that 62 percent of districts have a digital content and curriculum strategy, up 13 percent since last year. More than half the districts surveyed are using education technology in the classroom, including interactive whiteboards, display equipment, and assessment tools. In addition, half of the districts have completed a 1:1 initiative and supportive infrastructure, and 38 percent are either planning to or definitely will modernize in the next year or two.
The survey also showcased school districts that are successfully using education technologies and innovative teaching to achieve digital learning goals, and revealed top IT priorities for districts in the coming year:
Personalized Learning
Digital Content and Curriculum
Professional Development / Skills Training for Integrating Technology in the Classroom
Online Testing
Mobility (one-to-one and BYOD)
Common Core/ State Standards; and Networking Infrastructure Upgrades
Student Data Privacy including Policies
Data Management/Analytics
Technology for Physical Security
Cybersecurity Policy; and Cybersecurity/ Data Security Tools
The importance of broadband access in education spans beyond K-12. A new report by the Education Commission of the States explores the need for access in higher education. According to the report, "individuals increasingly are looking to online distance education as a point of access to postsecondary education and a pathway to earning a credential or degree." The findings show that 25 percent of post-secondary students take part of their coursework online, and 13 percent take courses online exclusively. In addition, the number of students taking online distance education courses has doubled from 16 percent to 32 percent from 2003-2012. However, all students do not have the same access to adequate broadband, creating equity gaps in postsecondary attainment.
The report includes a breakdown of broadband access in several states by race, education, income, and poverty rate. Colorado Public Radio examines these findings for Colorado, especially when it comes to discrepancies between cities and rural areas in the state. For example, the report shows that in Denver, there's a 21 percent poverty rate, and 98 percent of people have access to high speed internet. In Costilla County, the article explains, there's a 25 percent poverty rate, and only 45 percent of people have access. The state is working to combat this issue through legislation, says Colorado Public Radio. A bill was recently passed that provides tax credits for broadband infrastructure in rural areas, while another "is expected to incentivize the private sector to build out broadband in rural areas."
This issue of access and digital equity was a major theme explored during 2016 Digital Learning Day. Take a look at the conversation and explore additional resources on the topic at http://www.digitallearningday.org/Page/429.