The Daily Dish: Senate Education Committee Unanimously Passes ESEA Rewrite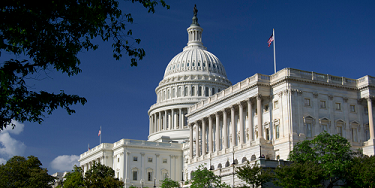 The Daily Dish digs deeper into one of the day's top news stories on K–12 education. Make sure to add High School Soup to your RSS feed for all the latest updates and follow the Alliance on Twitter at @All4Ed for more education news.
---
On Thursday, the Senate Education Committee passed the Every Child Achieves Act, a rewrite of No Child Left Behind (NCLB). The committee voted 22-0 to approve the legislation after three days of markups and consideration 57 amendments, 29 of which were passed.
US Secretary of Education Arne Duncan applauded Chairman Lamar Alexander's (R-Tenn) leadership and his committee's bipartisan approach, but said there is still much to be done to ensure the bill works for students, schools, and districts that are most in need.
"…To live up to ESEA's legacy of advancing equity and providing opportunity for every child, we join with numerous civil rights and business groups in urging that further significant improvements be made to the bill to create the law that America's children deserve," said Duncan.
Bob Wise, president of the Alliance for Excellent Education and former governor of West Virginia echoed Duncan's comments, praising the efforts of Senators Elizabeth Warren (D-Mass), Chris Murphy (D-Conn), and Tammy Baldwin (D-Wis) who proposed amendments that would have held states accountable for improving the graduation rates of low performing schools. But without those amendments, Wise said the bill "could start a major retreat from the recent historic increases in high school graduation rates."
"As the Every Child Achieves Act moves to the Senate floor, I urge all Senators to work to address these shortcomings," he said.
Sen. Baldwin issued a statement following the vote in which she said "We must ensure that core educational resources are available to all children, regardless of where they live or how much their parents make" and that "Increasing the number of students who graduate from high school must be a priority."
Similarly, Sen. Murphy said in a statement on his website that he voted yes to pass the legislation because it was the "best shot at making things better for students," though he feels it is far from perfect. Murphy said,
"Education is a civil rights issue, and right now, this bill doesn't do enough to ensure that all kids, regardless of what they look like or where they live, have access to top quality schools."
Still, US News & World Report called the Senate's vote and move away from partisanship "starkly different from a February markup in the House education committee, when Republicans pushed through a bill that the White House strongly opposed and Democrats claimed was written without giving them sufficient input."
Under the Every Child Achieves Act, USA Today points out that students would still be required to take standardized tests, but the new bill would allow for "more appropriate ways to measure student achievement." While annual testing was a major topic of focus during the reauthorization of ESEA Education Dive's Allison Gross notes that combating bullying was something both Republicans and Democrats showed great interest in this week, though the two parties disagreed on Sen. Alexander's suggested legislation on the topic.
How does the Every Child Achieves Act differ from NCLB and what are its prospects for becoming law? Find out in less than five minutes with Friday's Federal Flash: https://youtu.be/dPx5LiOdrio