The Daily Dish: #FutureReady Summits Continue in Providence, RI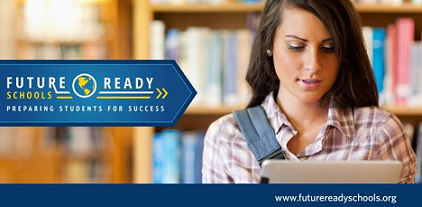 The Daily Dish digs deeper into one of the day's top news stories on K–12 education. Make sure to add High School Soup to your RSS feed for all the latest updates and follow the Alliance on Twitter at @All4Ed for more education news.
---
Today, we've got Ed-Tech on the brain. This week, the Alliance for Excellent Education and U.S. Department of Education's Future Ready Summits continue in Providence, Rhode Island. Hosted by West Warwick Public Schools, the two day event marks the fifth of 13 regional summits aimed at helping local districts and superintendents maximize digital learning opportunities in their schools. Last week's summit in Phoenix, Arizona saw more than 150 school leaders take part in the event focusing on personalized, digital learning.
Tom Murray, state and district digital learning director for the Alliance, discussed in a blog post Monday how the Future Ready framework – when properly implemented – can "transform instruction, empower students, and break down traditional barriers, leading to a more personalized, engaged student learning experience." Murray outlines 5 keys to effectively implementing digital learning, pointing not only to successful systematic implementation, but also planning, access, and personalized professional learning.
In an effort to help teachers effectively implement digital learning, software developer NetSupport has launched NetSupport School. The app is available for those teaching in Android equipped classrooms, and according to an article from eSchoolNews:"
"Focuses on traditional classroom management, monitoring and e-safety features by providing a range of best practice teaching tools to help with classroom orchestration, collaboration and student assessment."
If the Senate approves legislation from the Senate Education Committee to rewrite the No Child Left Behind (NCLB) Act, all teachers could be receiving some hands on training in classroom technology. The Hechinger Report Nichole Dobo takes a look at I-TECH, a program that would provide schools with more money for technology and professional training should it make it as written into the Every Child Achieves Act. Dobo writes the program would be part of an increasing stream of federal money for school technology, included with the $1.5 billion for schools and libraries the Federal Communications Commission provided under the E-rate program.
In the meantime, initiatives such as the Future Ready Summits and more teacher-friendly updates to Google's Classroom are helping educators further expand digital learning opportunities in classrooms and schools across the country.
For updates on the Future Ready Summit in Providence, Rhode Island on April 21-22, follow along on Twitter at @FutureReady.