The Digital Classroom: It's All About Great Teaching

February 04, 2014 03:13 pm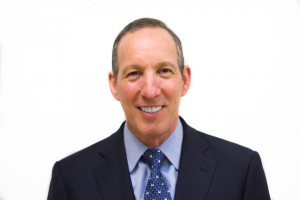 This guest blog post comes from Peter Cohen, President of McGraw-Hill Education PreK-12. 
If you're involved with Digital Learning Day, you can probably already name a dozen excellent reasons to take your classroom digital. Today's students are digital natives. Modern digital learning can engage and connect students in ways that were unimaginable a decade ago. Perhaps most strikingly, digital personalized learning tools seem to be getting more sophisticated by the minute.
But what are the common threads here? We hear a lot about how digital tools help students learn – and they certainly do – but that's only half the story. At McGraw-Hill Education, we truly believe that digital learning allows teachers to be the best they can be.
Take digital personalized learning. Great teachers have been personalizing their lessons for centuries, using different teaching strategies to reach different students as individuals. Now, for the first time, advancements in education technology – specifically, some of the recent developments in adaptive learning – are helping instructors provide personalized instruction more efficiently and effectively than ever before. No longer do teachers need to "teach to the middle," delivering a set curriculum that is generally designed for the average student. In the digital, personalized classroom, instructors have better awareness of what students know and where they are struggling, and can adapt their instruction accordingly.
Or consider data analysis. Student performance on assignments and assessments has always provided teachers with vital insights about student learning, but today's technology collects data as students are learning – on a constant or near-constant basis – providing instant feedback on individual student performance and enabling educators to spot and correct problems sooner. As Karen Cator, the former director of the Office of Educational Technology of the U.S. Department of Education, said at a White House's Datapalooza event, data is the "rocket fuel" powering personalization in education. Technology gives us more data, more quickly – but it's still up to a great teacher to act on these insights.
At McGraw-Hill Education, it's these teacher-centric philosophies that have shaped all of our latest digital learning solutions. Technology has the power to dramatically increase student engagement and improve outcomes, but educators are still firmly in the driver's seat. The popular narrative about technology allowing instructors to transition from the role of lecturer to "learning facilitator," while interesting, is a gross simplification, both of technology's "value add" and of where the teaching profession is headed.
Where exactly are we headed? It may still be too soon to say, but we couldn't be more excited to be working hand-in-hand with teachers to shape the brand-new instructional paradigm of the future. So give us your feedback. How can we help support your digital teaching – today and tomorrow?