The Daily Dish: Senate Passes Bill to Rewrite No Child Left Behind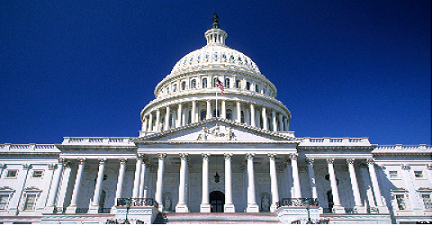 The Daily Dish digs deeper into one of the day's top news stories on K–12 education. Make sure to add High School Soup to your RSS feed for all the latest updates and follow the Alliance on Twitter at @All4Ed for more education news.
---
After two weeks of debate, Thursday afternoon the U.S. Senate voted 81-17 to replace  No Child Left Behind (NCLB), the current version of the Elementary and Secondary Education Act (ESEA), with the bipartisan Every Child Achieves Act (ECAA). Issues of federal government involvement in education, accountability measures, standardized testing, and Title I portability were among the topics discussed at length in both the House and Senate during debates.
In a press release on his website, Senate education committee Chairman Lamar Alexander, (R-Tenn.) said the bill will ensure "a path to higher standards, better teaching and real accountability through the states and local communities, not Washington, D.C."
Despite the good news of bipartisan support and motions to move away from the long expired, and what some have called overreaching NCLB law, Bob Wise, president of the Alliance for Excellent Education and former governor of West Virginia, said in a statement that the bad news is that Senate's bill could start a retreat from gains made in public education. 
"Although the Every Child Achieves Act requires states to collect and report data on schools and provides extensive flexibility to states on how to respond, it does not actually require states to act,' said Wise.  "That's like equipping the fire department with new tools and alarms, then letting it choose which fires to put out."
He goes on to say traditionally underserved students in schools still graduating less than two-thirds of their students must be a priority in the final bill placed before President Barack Obama by the House and Senate.
Secretary of Education Arne Duncan shared similar views. He asserted in a statement Thursday that while the Senate's bill would "give states more flexibility from one-size-fits-all federal mandates" of NCLB, the bill "still falls short of truly giving every child a fair shot at success by failing to ensure that parents and children can count on local leaders to take action when students are struggling to learn." He added, "We need to identify which schools work and which ones don't, so we can guarantee that every child will have the education they need."
As The Wall Street Journal's Isaac Stanley Becker put it Thursday, "Coupled with the bill that cleared the House last week, the legislation puts lawmakers within striking distance of sharply limiting federal oversight of education." The House's Student Success Act passed without the support of Democrats. The bill – like the ECAA– would significantly scales back government involvement in state and local education. Still, Maggie Severns and Kimberly Hefling of Politico wrote differences in the two bills will likely lead to a sparring in Congress moving forward. For example, the House bill would also – unlike the Senate bill – allows for federal funding to follow students who move from one school to the other. Severns and Hefling note a similar amendment was voted down in the Senate.
Although both the Senate and House have now passed legislation to replace NCLB – the battle is only half over. The New York Times' Jennifer Steinhauer explained that "At the heart of the debate between Democrats and Republicans is the appropriate role for the federal government in education programs, which are largely a function of state and local governments." Steinhauer added that the concern over whether or not both sides will be able to reach agreement on a bill that President Obama will be willing to sign into law could come down to issues of funding and how the final bill will strengthen accountability measures for poor-performing schools and students.
In a special edition of the Alliance's Federal Flash, Phillip Lovell, vice-president of policy and advocacy at the Alliance, said finishing the job of replacing NCLB within the next five months will bring involvement from the White House and a stronger voice from House Democrats. He adds that a compromise that the President would be willing to sign into law is possible, but "the House, Senate, and White House are going to have to come to agreement on the bill's accountability system."
For more on the Senate's vote to replace NO Child Left
Behind and predictions on what will it take to resolve the differences between The Every Child Achieves Act and The Student Success Act, check out this special edition of Federal Flash:  https://all4ed.org/videos/federal-flash-july-16-senate-passes-bill-to-rewrite-nclb/