The Daily Dish: New Report Considers The 'Honesty Gap' in Student Proficiency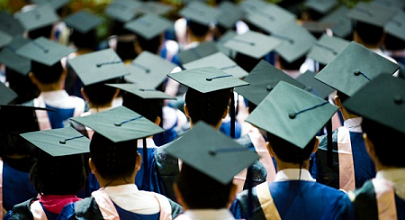 The Daily Dish digs deeper into one of the day's top news stories on K–12 education. Make sure to add High School Soup to your RSS feed for all the latest updates and follow the Alliance on Twitter at @All4Ed for more education news.
---
Is your state reporting proficiency levels for students that reflect the "gold standard for measuring student achievement?" According to a new analysis released today by the education reform organization Achieve, it's more than likely they are not. More than half of states report a difference of 30 percentage points or more between their own proficiency results and those provided by the National Assessment of Educational Progress (NAEP), according to Achieve's report. Achieve refers to this discrepancy as the "Honesty Gap" in the report Proficient vs. Prepared: Disparities Between State Tests and the 2013 National Assessment of Educational Progress (NAEP).
The gap is the result of states report numbers of proficiency in math and reading that are higher than NAEP's – an accredited measure of solid academic performance. Georgia, for example, boosted one of the largest discrepancy for the 2013-14 year, reporting a proficiency level for fourth grade reading 60 percentage points higher than what NAEP reported.
Jessica Poiner, education policy analyst at Thomas B. Fordham Institute, notes that this is not the first time "questions have been raised about whether states are misleading parents and the public about student proficiency." She points to a 2007 report from her organization that concluded tests used by states under the No Child Left Behind (NCLB) Act also were creating "false impressions of success."
The Achieve report asserts that while the "misleading" deficiencies are a problem, many states are working hard to correct the "Honesty Gap" by introducing more challenging and rigorous curriculum and aligned assessments that can better measure students' college and career readiness. Many agree this progression is needed.
Carmel Martin, executive vice president for Policy at the Center for American Progress, said in a statement that the Achieve report "underscores the need to move forward with the next generation of assessments, not go back to a system that lowers the bar and misleads parents and students."
The Common Core State Standards (CCSS) and its aligned tests the Partnership for Assessment of Readiness for College and Careers (PARCC) and the Smarter Balanced Assessment Consortium rank among the standards and tests states are using to narrow their student proficiency gaps.
Education Week's Catherine Gewertz said the Achieve report can be seen as a "refresher course" for any new leaders at the state or federal level who believe proficiency gaps between NAEP and states' own test scores are not an issue and choose to back away from the CCSS.
Unfortunately there are states that have backed away from the more rigorous curriculum of the CCSS including Tennessee and Louisiana, which also ranked among states with the biggest honesty gaps for reading and math in the Achieve report.
Evan Stone, cofounder and co-CEO of Educators 4 Excellence, argues in a statement from his organization that states and policymakers should stay the course with new standards while equipping teachers with the necessary professional training to implement them successfully.
"While the transition to Common Core has been tough for many states and districts, the future of Common Core doesn't have to be. If we provide teachers with dedicated time to collaborate and formal leadership roles in this important change to their practice, we can make the next phase of adopting higher standards successful," said Stone.
Tracy Dell'Angela, parent and messaging and programs director at Education Post echoed this sentiment writing Thursday that she doesn't want "bogus reassurance" from her state of Illinois. Rather, she wants the truth. Dell'Angela writes:
"I believe my daughters' struggles shape their character far more definitively than their successes, so that's why I embrace Illinois' adoption of Common Core."
Parents deserve to know the truth about their children's education. As Mark D'Alessio, senior manager of communications for the Center for Education and Workforce said in a post for the U.S. Chamber of Commerce Foundation that 'Honesty in our child's education" is the best policy. The need to inform parents honestly about student performance is at the heart of Achieve's report. Achieve tweeted Thursday:
@AchieveInc we agree! Esp. after speaking with these parents. They said to give them even bad news re: their kids. http://t.co/Xjx5qVLtic.

— Michael Fee (@michaelfee) May 14, 2015
For more information on the "Honesty Gap" and to read the full report, Proficient vs. Prepared: Disparities Between State Tests and the 2013 National Assessment of Educational Progress (NAEP), visit http://www.honestygap.org/.